I was at Brands yesterday for the Britcar meeting which included the "Into the Night Race". It should be noted that unlike F!, the night races in endurance racing are (mostly) on unlit circuits...I stayed to the end of the race at 1830, then after driving home I watched the marathon tv event that was the Brazilian Grand Prix so haven't had time to process many, but here are a few. Maybe more later.
Mosler MT900, the eventual winner, by 0.6 seconds after 3 hours of racing.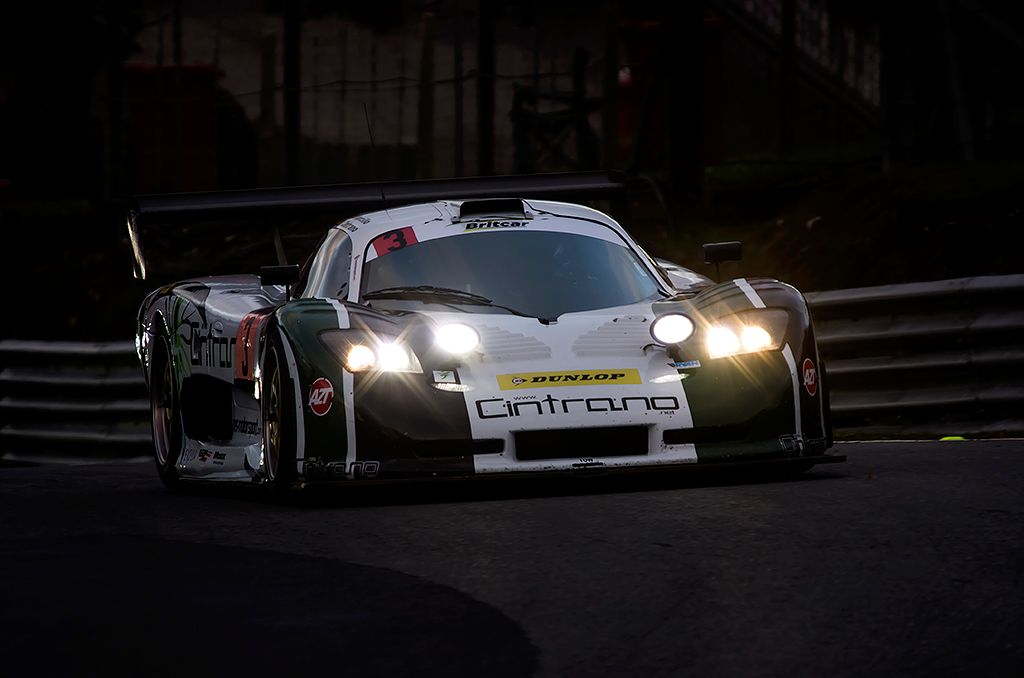 Aston Martin Vantage
Ginetta descending Paddock Hill. Yes, it really is that steep!