Well i have applied the flat brown and i must say that i am very pleased with the outcome as it is the first time that i have done a 3 tone camouflage scheme and apart from a couple of touch ups required i am very happy with the result.
Before the removal of the masking i was a little apprehensive as i slowly started to peal it all away.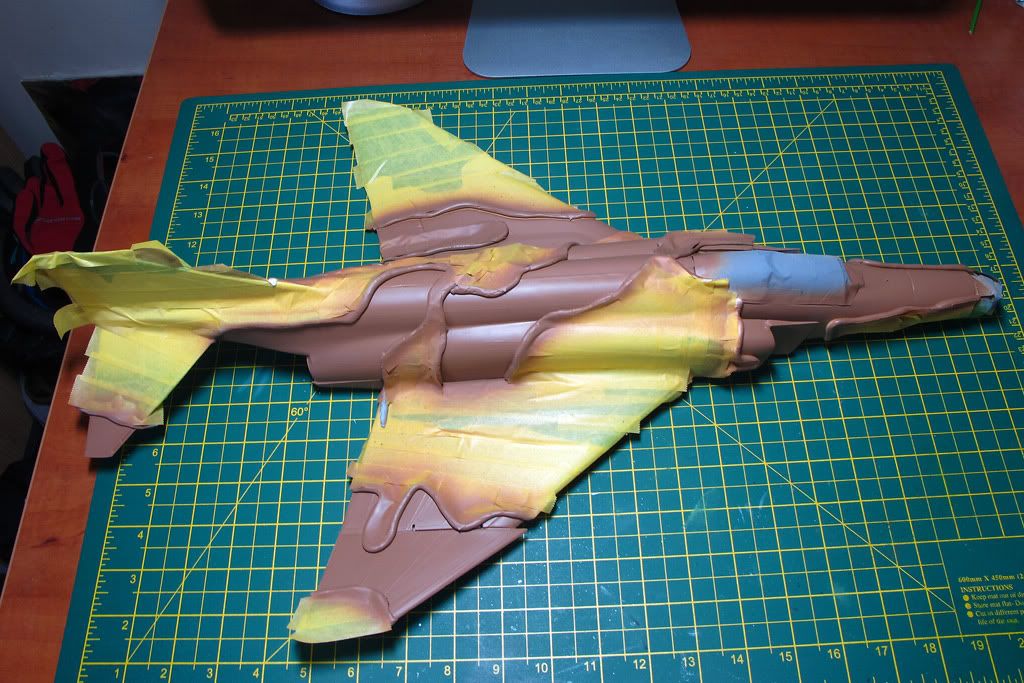 This is the result after the unveiling.
This time i turned the flash on on the camera as the brown does not look the right shade in the previous shots but even here it looks darker than it actually is.
Scott i went for the freshly painted look as i had already sprayed the green and that was not patchy.
Now that it has been unveiled i feel that i could have done a bit more green in places.
Doug