My next effort. This has also been sitting in the loft for a while. I think this is the Hasegawa kit in a Revell box. Lovely kit, goes together really well. The option I chose has the larger Ta152 tail assembly.
I chose to finish the kit in the colours of "brown 4" of JG26 and example found in April 1945. This particular machine has the subject of many discussions about its colour scheme, all based on a couple of black and white photos. I've chosen what seems to be considered to be the most likely colours. Eventually I used 7 colours. It has RLM 75 and RLM 71 on the wings, RLM 81 and 82 on the fuselage, the made-up RLM 84 on the centre fuselage and RLM 76 on the nose and tail undersides. The underside also a natural metal section as well. All were sprayed on Vallejo colours except the RLM 76 whcih an Xtracolour shade. I didn't like the Vallejo colour.
I had a problem with decal silvering, something I haven't had for years. Being used to Xtracrylic colours all being gloss, silvering has never been an issue. I struggled with the Vallejo gloss varnish to get smooth even finish. The flat coat was fine.I'll try another gloss coat n the next kit. Anyway, here it is.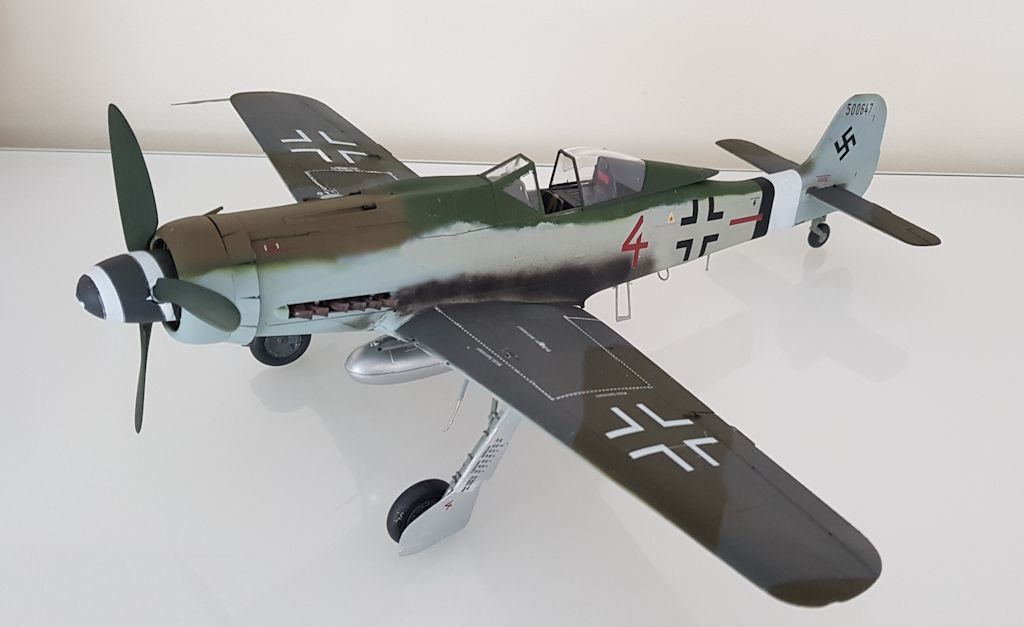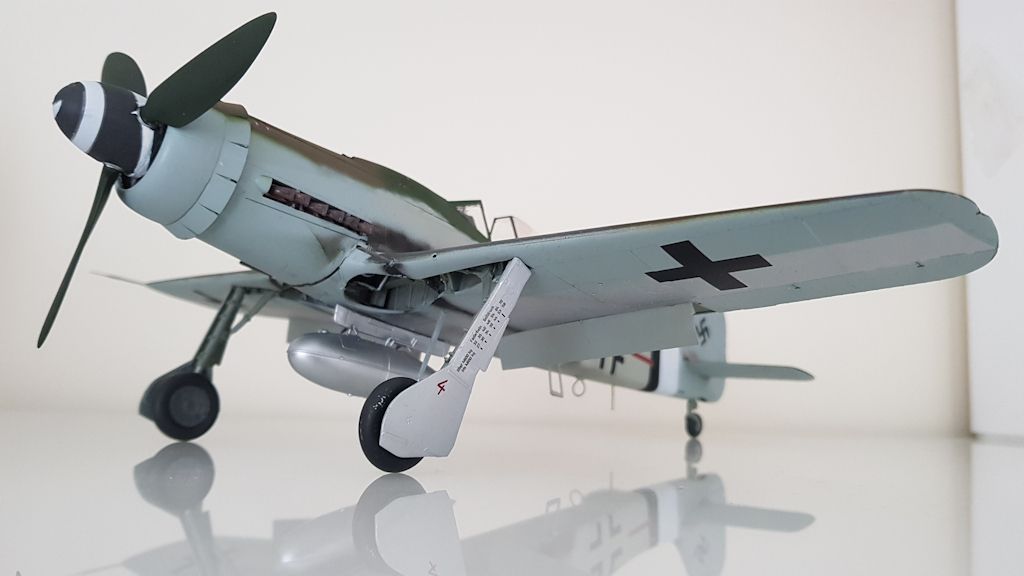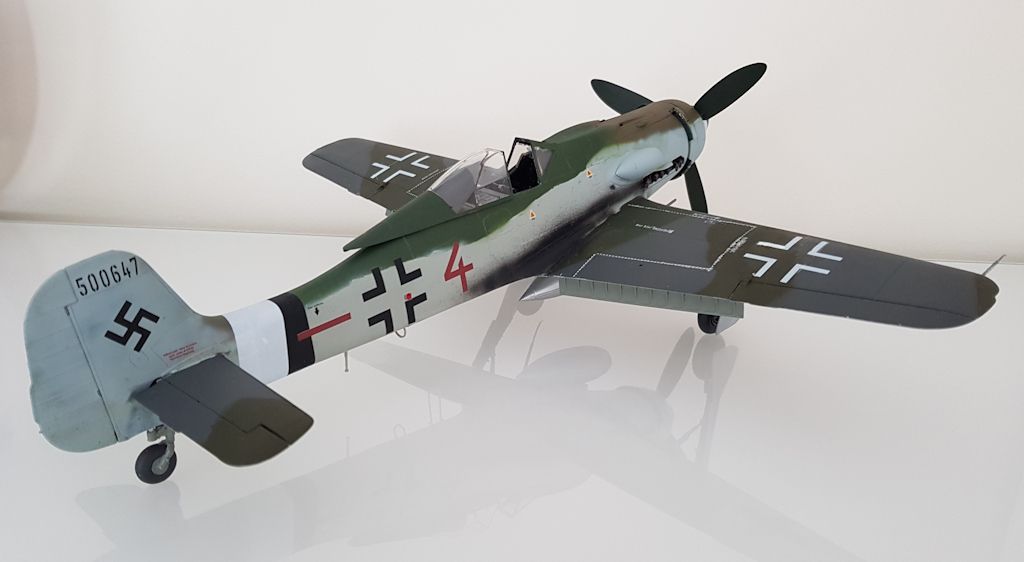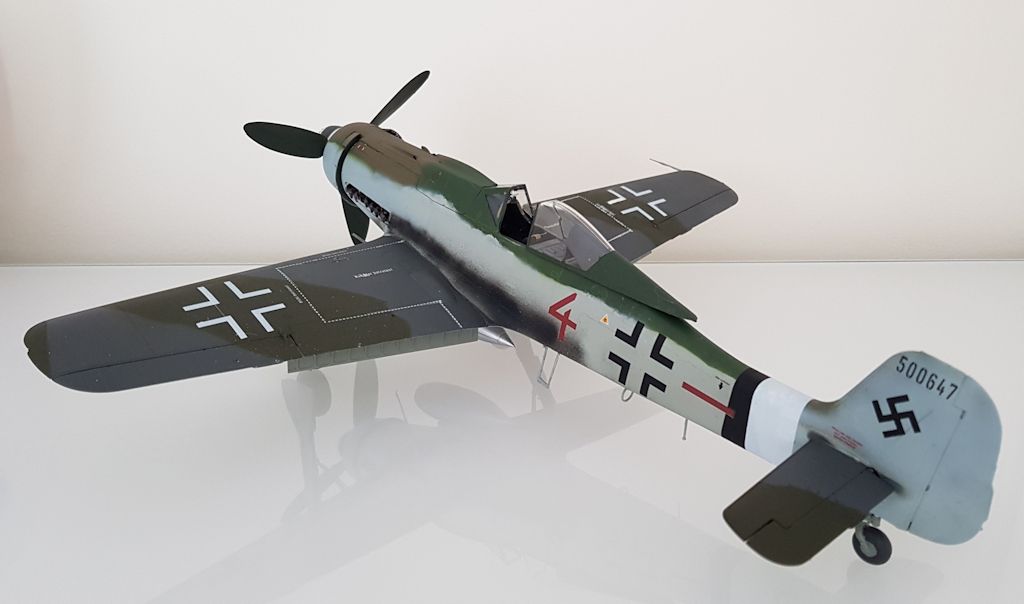 Thanks for looking.