I hope Hans Rolink will forgive me for borrowing the title, but I thought I'd put up a small selection from Neu-Welzow - and his series just seems particularly appropriate...although some of it was along the wrong side of the fence, now I come to think about it!
Neu-Welzow was one of the more interesting Russian bases in what used to be Eastern Germany and was located fairly close to Leipzig. The image below (courtesy of Google Earth) shows a plan view of the base and the first nine images were all taken on the approach path at the northern end. As was commonplace, there was a railway line that ran into the base - and this was a good location for photographing aircraft as they returned to the roost, although the many trees around this spot tended to make smooth panning difficult. Nevertheless, the first five images were all taken from the railway line area - and one had to be careful of the ants, which were quite large, extremely prolific and exceedingly vicious, as one of my colleagues discovered when he was bitten by one...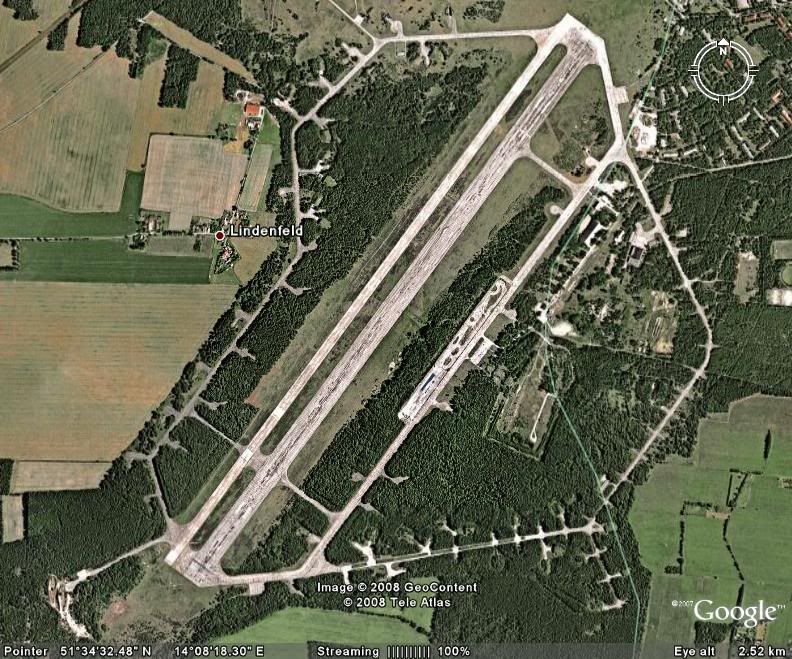 Welzow was also the first base where I got to shoot what I considered to be genuine Russian warplanes going about their business - and the very first of those was MiG-25RU 'Red 01' coming back after performing the routine weather check that usually (though not always) preceded intense flying activity. It was one of two MiG-25 two-seaters at Welzow and was taken in April 1992.
One of the more unusual MiG-25Rs that resided at Welzow was 'Red 38' which apparently retained camouflage that had been applied for operations in Afghanistan. It's not the greatest of shots, but the sun was elusive that day and I include it purely for rarity value.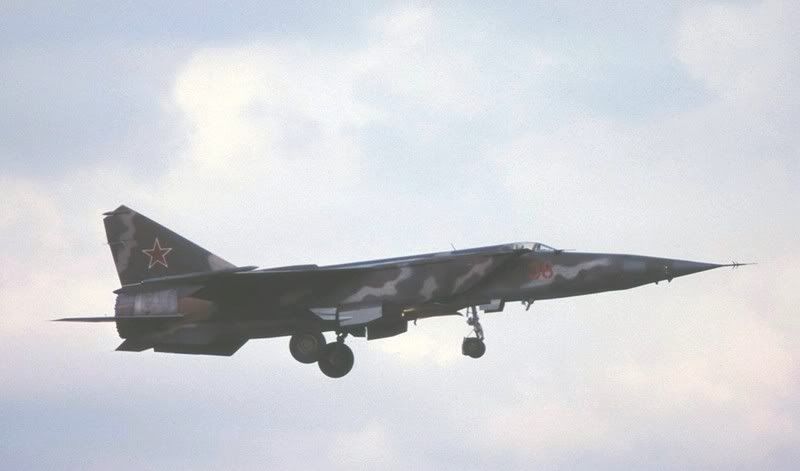 The next pair of MiG-25s ('Red 54' and 'Red 58') both feature the more usual finish and also reveal different arrangements of dielectric panels around the nose section. Both of these were also shot in April 1992.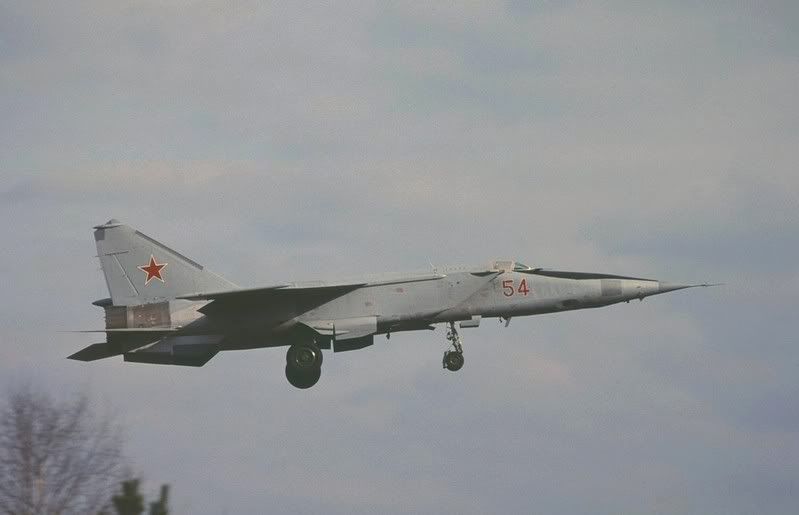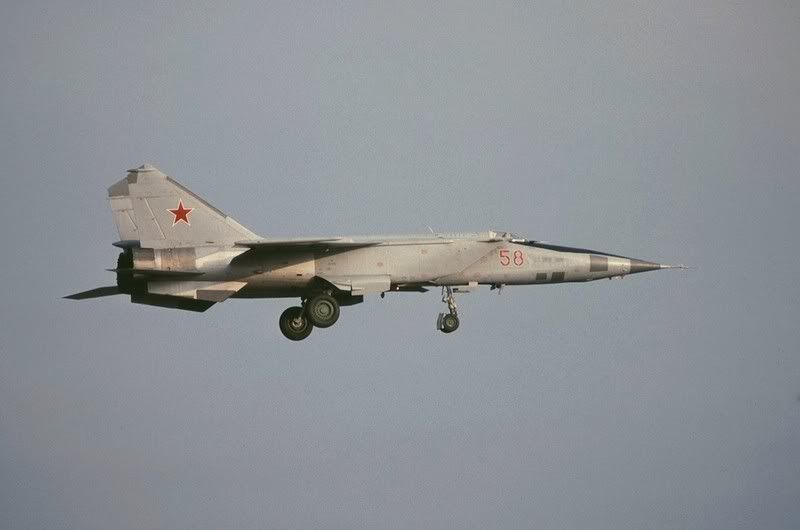 In addition to about a dozen or so MiG-25s, Welzow was also home to the Su-24 Fencer and originally hosted three squadrons, comprising one with the Su-24MP and two with Su-24MRs. By the time of my first visit, the Su-24MPs had departed and only two squadrons of MRs remained. 'White 05' was fairly typical of the Su-24MRs and is seen recovering in April 1992.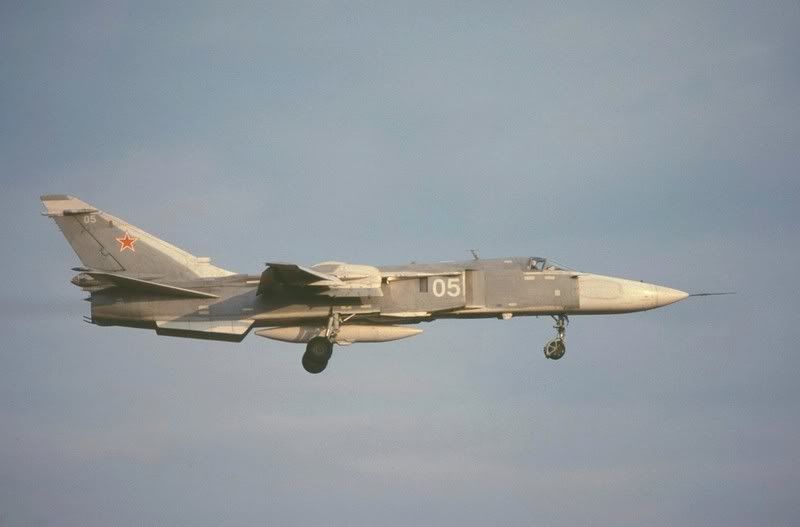 Just over a year later, in May 1993, the MiG-25s had already left for Russia and the Su-24s were soon to follow. By this time, some photographers were becoming bolder and the next two shots of 'White 22' and 'White 27' are both taken at a spot that was at least 100 metres inside the perimeter fence and much closer to the runway at the northern end. This was much superior in that it eliminated the panning problems presented by trees, but could only be used in the morning with safety as there were quite a few Russians about. It should also be noted that by this time the Su-24MRs had been configured for ferry rig, with large auxiliary fuel tanks carried underwing in anticipation of departure.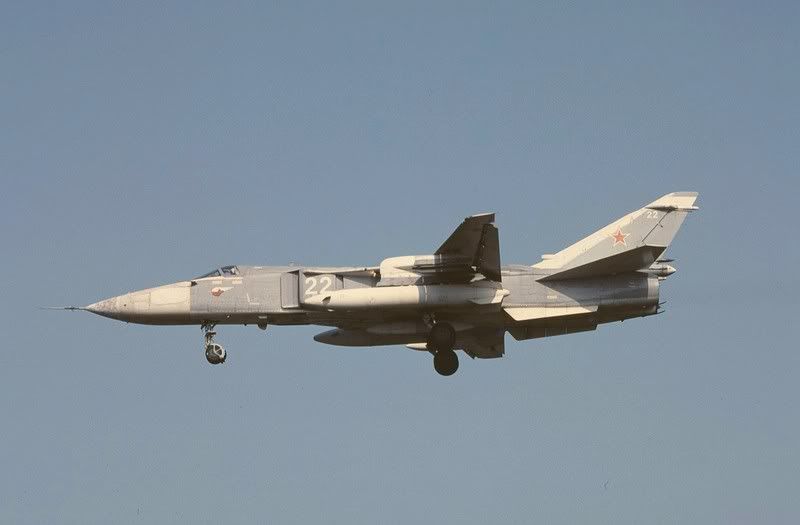 Harking back to April 1992, Welzow started flying quite late in the day and continued until well into the evening, allowing an opportunity to try for some arty shots. This was one of the more successful attempts and shows a Su-24MR silhouetted at twilight.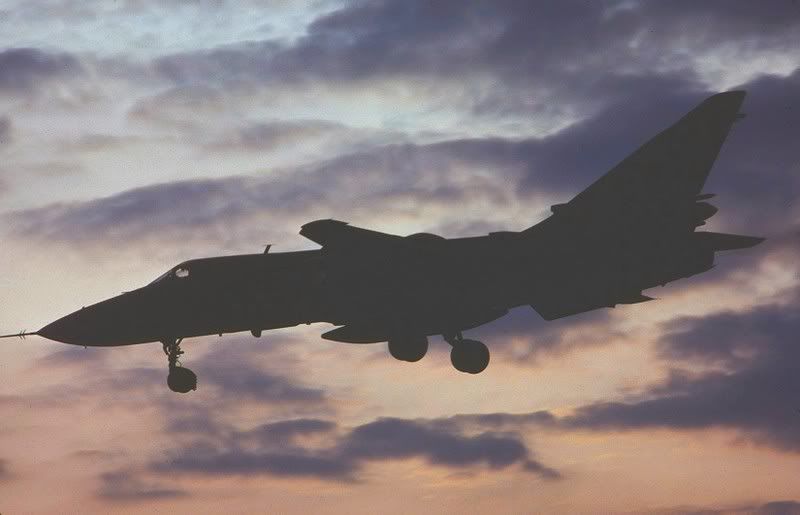 Observing night-flying Russian-style was extremely interesting - albeit a tad chilly as it was a very cold night. There is also a Su-24 in this image - or, at least, it is possible on the original transparency (these are all scans from Kodachrome 64 slides) to discern a faint trail of light from its anti-collision beacon as it came in to land. Use of searchlights to illuminate the touch-down area appears to have been commonplace, with these being turned on a few seconds before an aircraft came in and doused again once it had passed... A similar procedure was also seen being used at Grossenhain and it may have been standard at all the bases.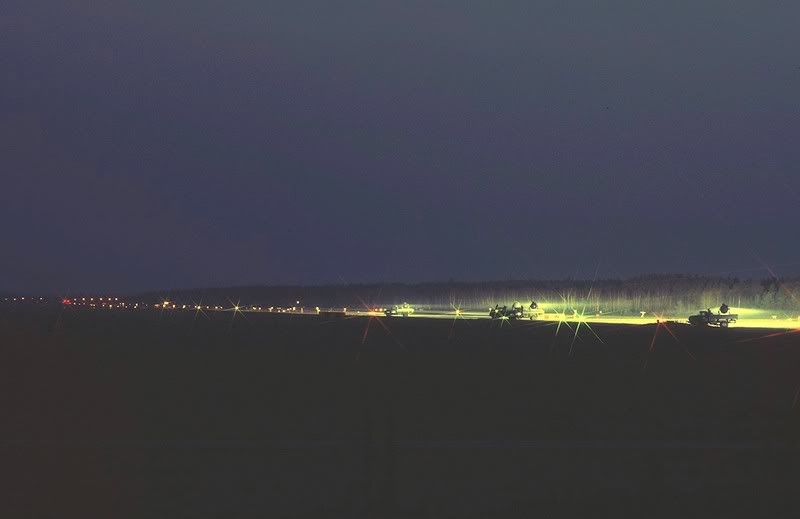 The final three shots were all taken in 1993 at a different location, close to the end of the runway at the southern end of the field. If you look again at the Google Earth image, you should be able to see a disused revetment adjacent to where the taxiway turns to parallel the runway (above and slightly left of the 's' in 'streaming'). The first shot shows a couple of Su-24MRs shortly after landing and moving to an area where ground technicians performed some kind of check prior to the aircraft heading back to the operational ramp.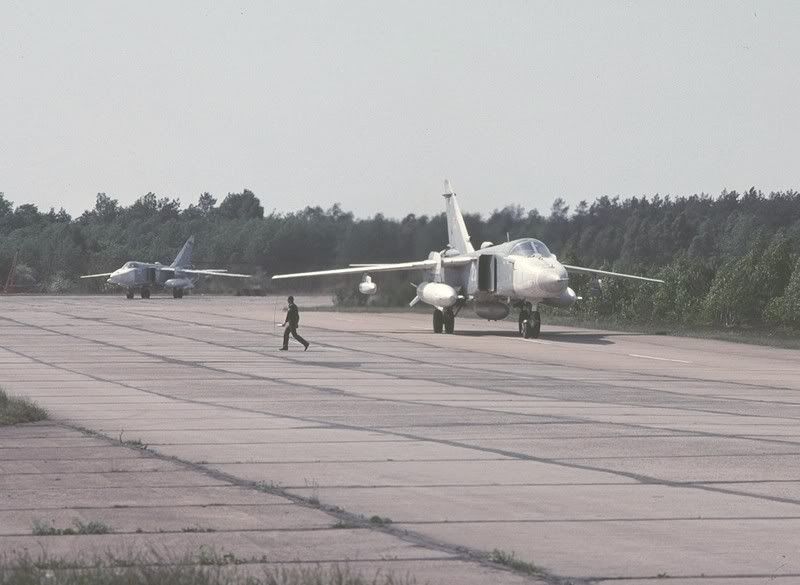 Next up is a standard-lens shot of 'White 26' taken from a point near the back of the revetment, somewhat earlier in the day when a certain element of anxiety was being felt - mainly because we were definitely some way inside the perimeter fence...and also well aware of the presence of Russians in the larger hard-standing to the left of the revetment we were using.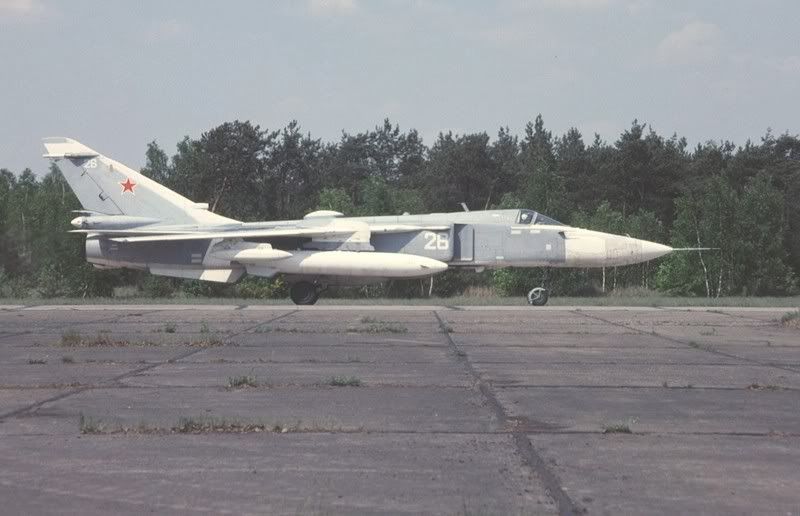 Eventually, with nobody showing too much concern about what we were up to, we became a good deal bolder and moved to a spot right next to the taxiway. 'White 23' is fairly representative of the results obtained here and was shot using a 135mm telephoto, if I remember correctly. Amazingly, the Russian pilots didn't seem at all bothered by our presence - although one or two showed some surprise - and one even went as far as to raise and lower the in-flight refuelling probe in greeting as he trundled past. Well, I think it was a greeting, though he might have been giving us the finger, I suppose....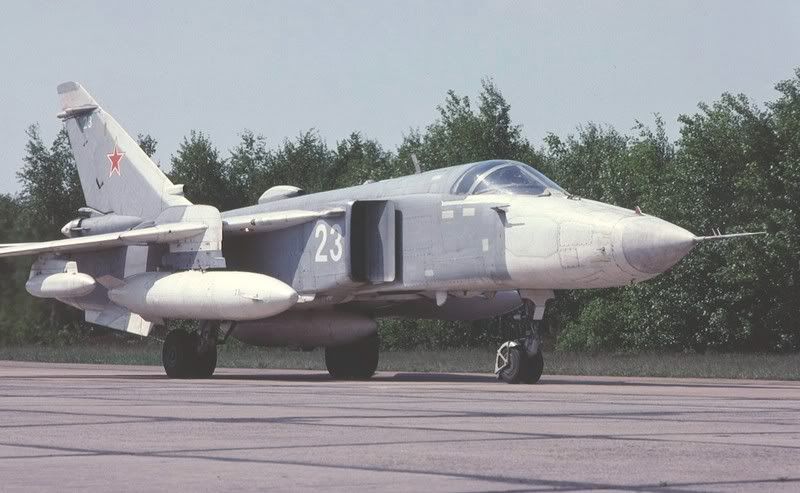 And then, on 15 June 1993, they all departed for the motherland...