On a visit to Cape Town in 2001, I was told about an open day at Langebaanweg AFB which is on the west coast, north of Cape Town. I don't think that it can have been advertised because there were only a few dozen people there! Not that I'm complaining, as the aircraft were lined up without barriers and with free access to visitors.
The main attraction was the SAAF Cheetahs. As you are probably aware, these were local upgrades of the Mirage III's.
This first set shows some of the Cheetah C's ,which were the single seaters. They included Cheetah 342, known locally as "Spotty" for obvious reasons, which also gave a display. This aircraft is now in the SAAF Museum at Swartkop near Pretoria.
Graham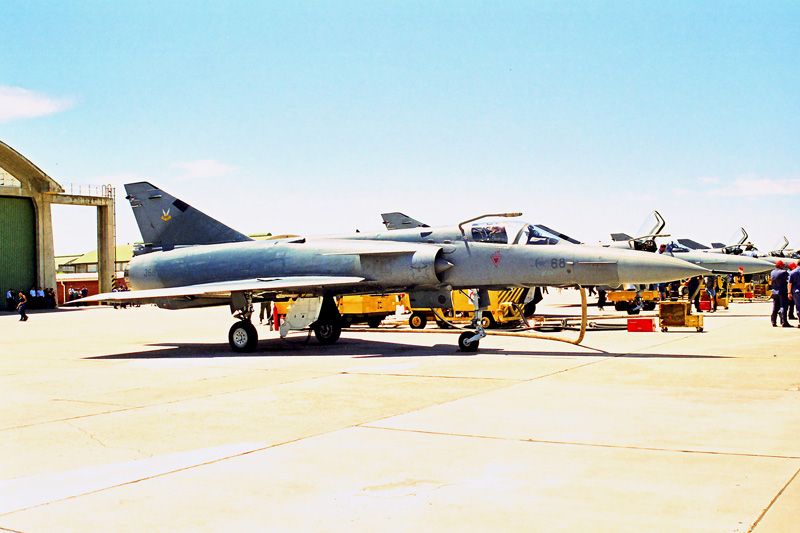 368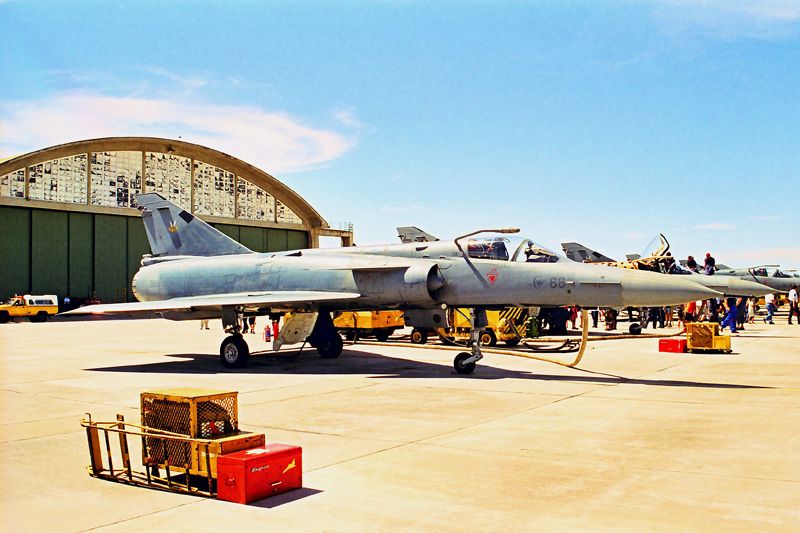 366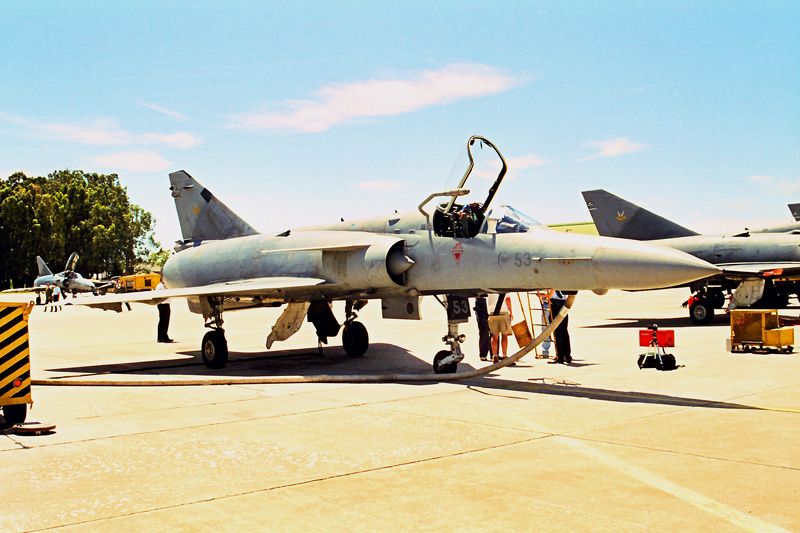 353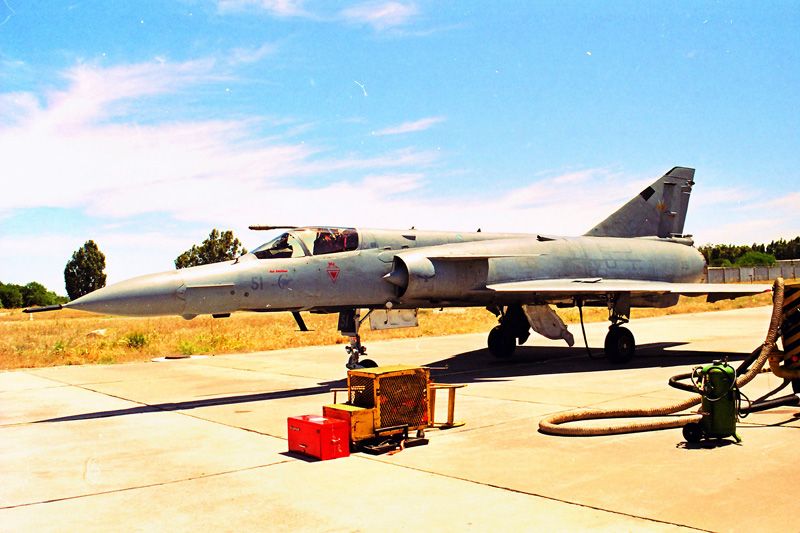 351
348
345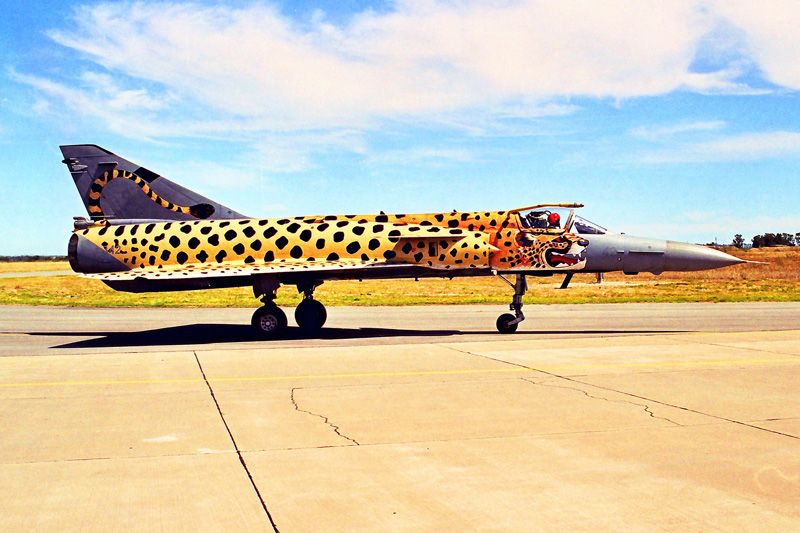 342