Chaps, many thanks for your kind words - glad that you find interest in this thread!
Here comes another set of images that I came across while digging through my slides, this time covering some US Navy jets in the form of Tomcats and legacy Hornets:
#091 Tomcat 4-ship passing initials for landing at RNAS Yeovilton after the D-Day celebrations in June 1994: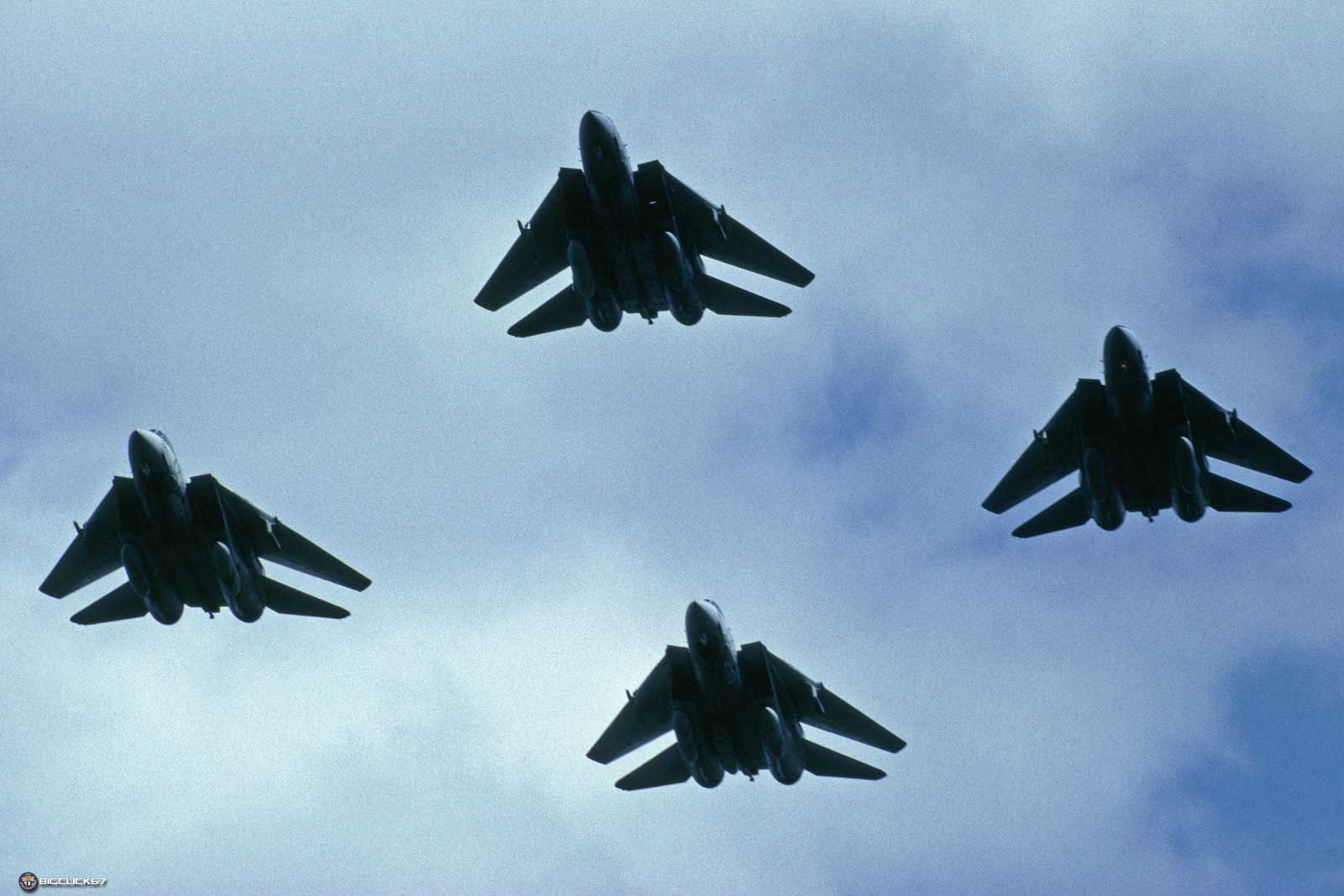 #092 … splitting in a ´never seen before and never seen again thereafter´ style into the Yeovilton traffic circuit, with two jets each in the northern and southern pattern for RWY27! Is that a US Navy SOP?? Who cares? It was a spectacular sight:
#093 part of this 4-ship was F-14B 162926(AG200) from VF-142 ´Ghostriders´ :
#094 and this F-14B from sister squadron VF-143 ´Pukin' Dogs´ , seen here taking off before:
#095 Tomcats were a rare appearance and another chance to capture them ´over here´was during the FWIT´95 (Fighter Weapons Instructor Training) at Leeuwarden Air Base in April 1995 where this unidentified F-14A from VF-32 ´Swordsmen´ is seen on finals:
#096 followed by sister ship F-14A 160896(AC205):
#097 Next year´s edition brought F-14B 161858(AG112) of VF-143 ´Pukin' Dogs´ to Leeuwarden: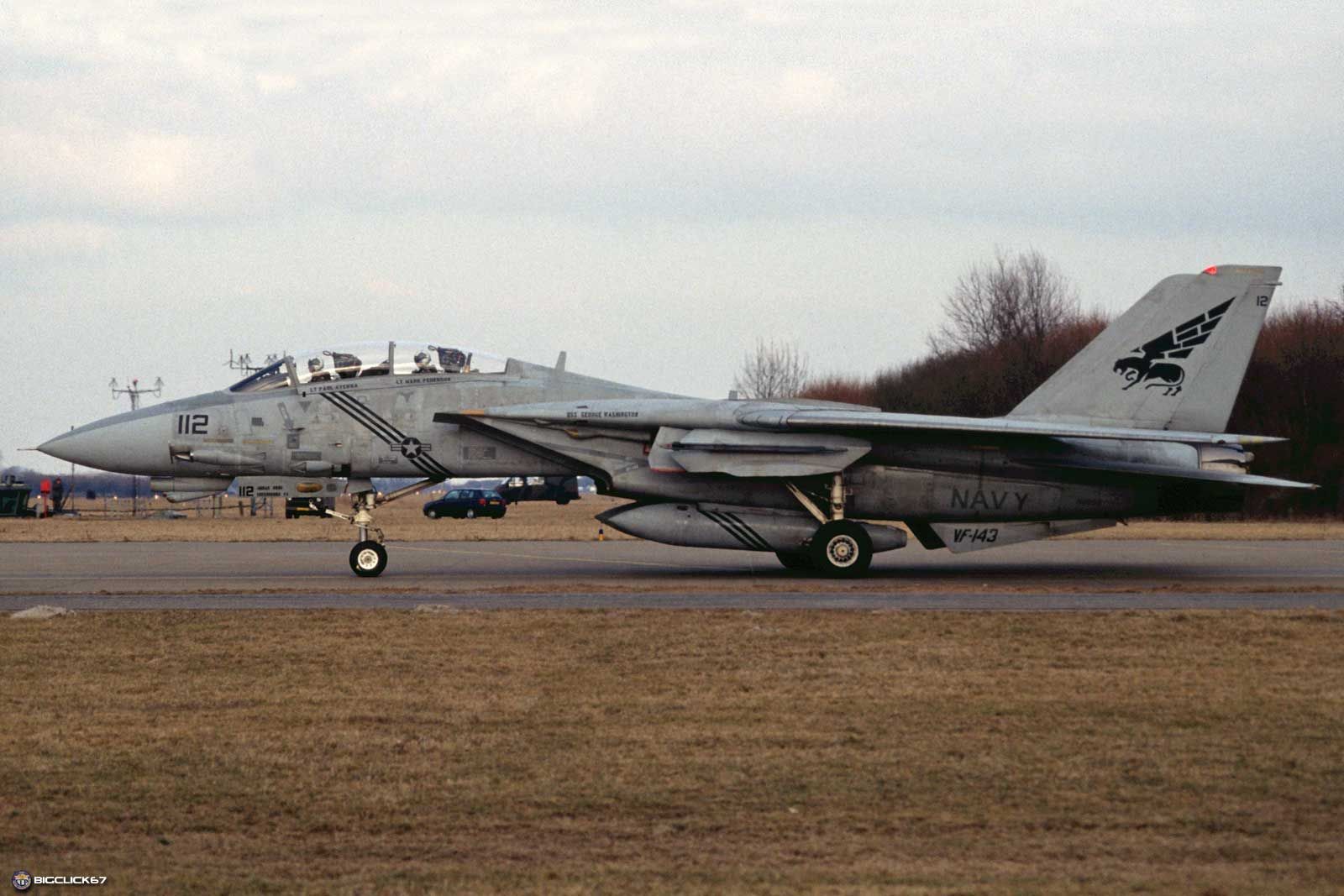 #098 VF-103 boss bird F-14B 162xxx(AA103) with another one in the background in the static display at Kleine-Brogel during the fantastic ´previous generation aircraft´ spotters day on 20th Oct., 2000: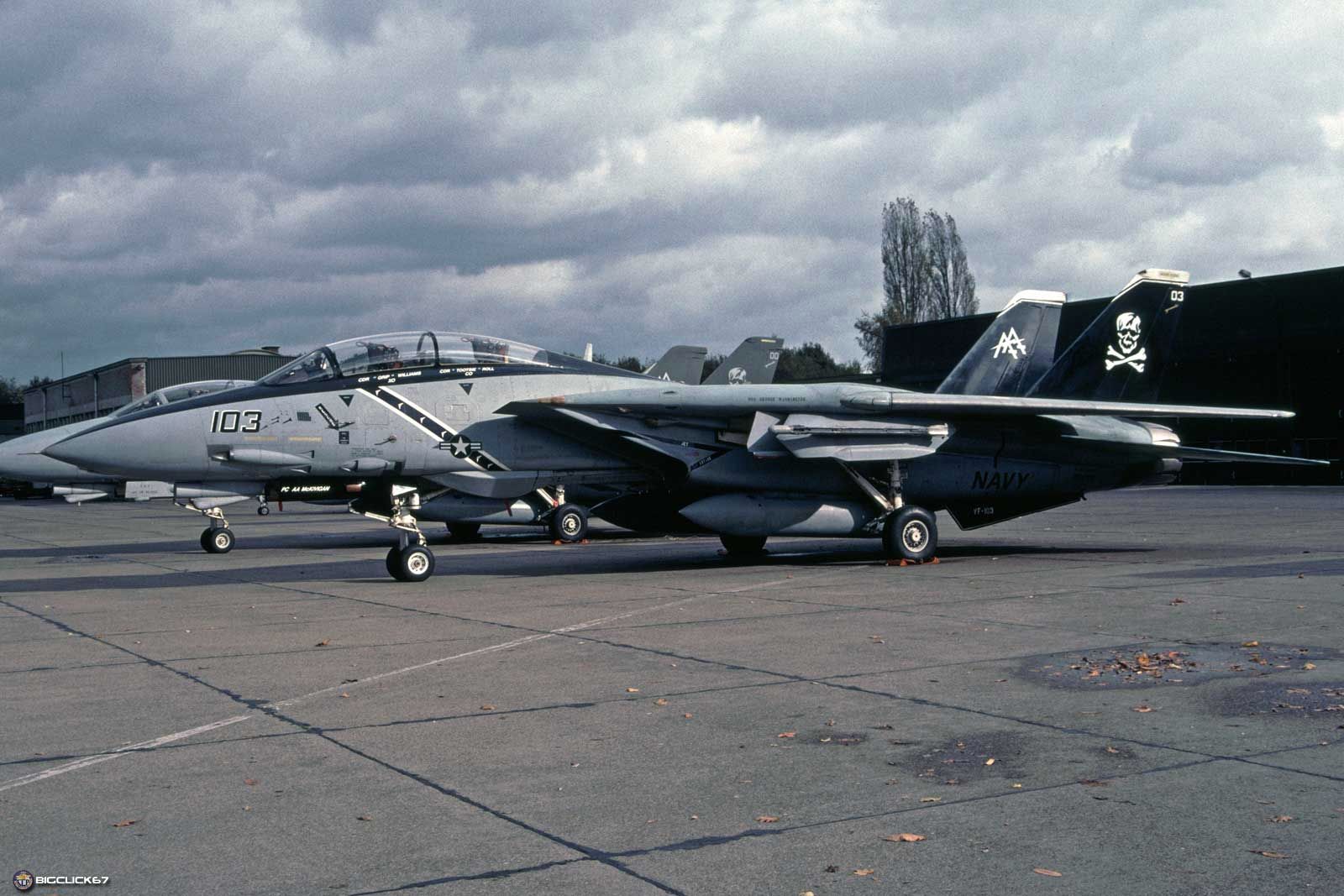 #099 accompanying the Tomcats were a couple of legacy Hornets, including this F/A-18C 164251(AC301) from VFA-37 ´Bulls´ , FWIT´95 at Leeuwarden: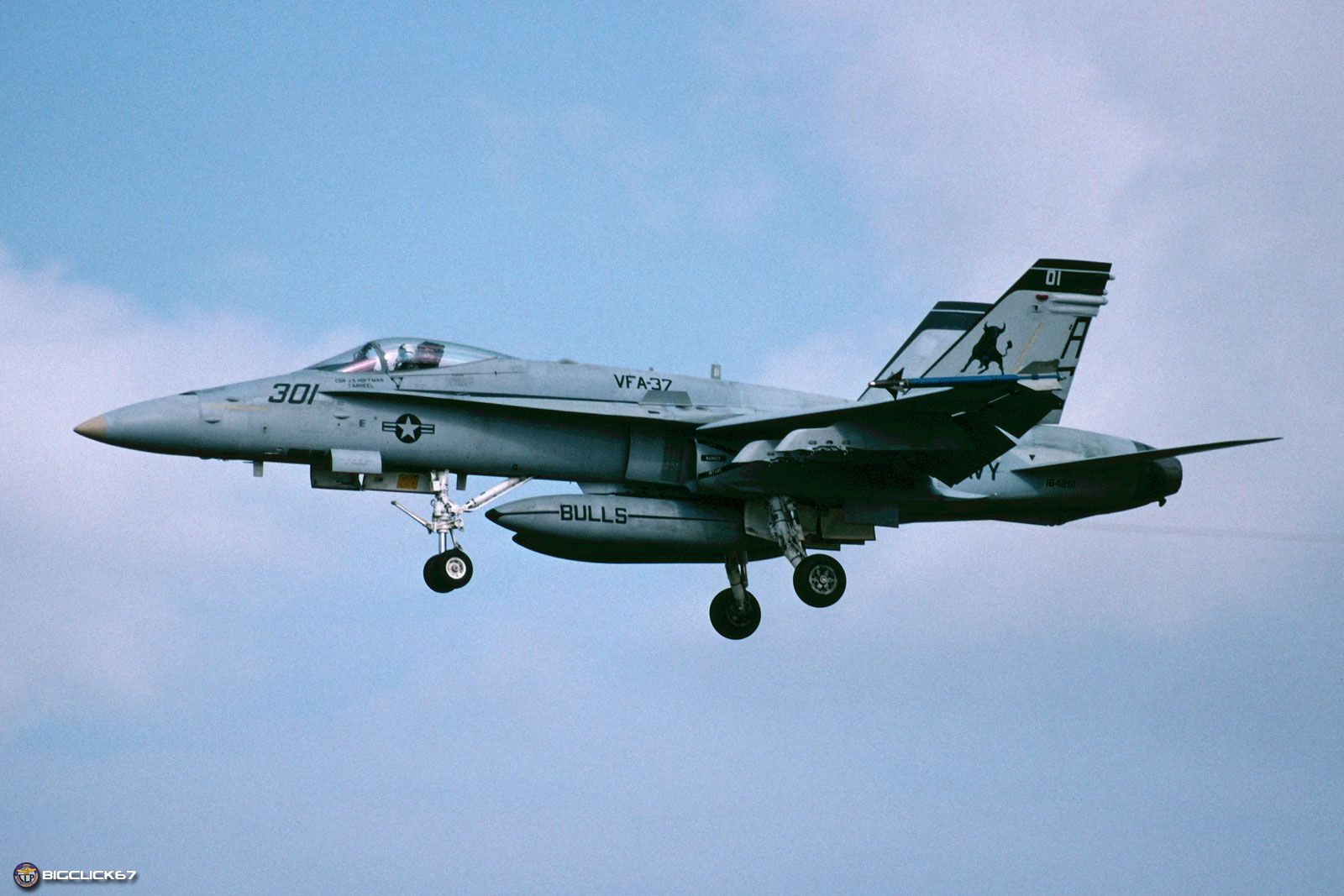 #100 F/A-18C 164261(AC401) from VFA-105 ´Gunslingers´ ,also FWIT´95: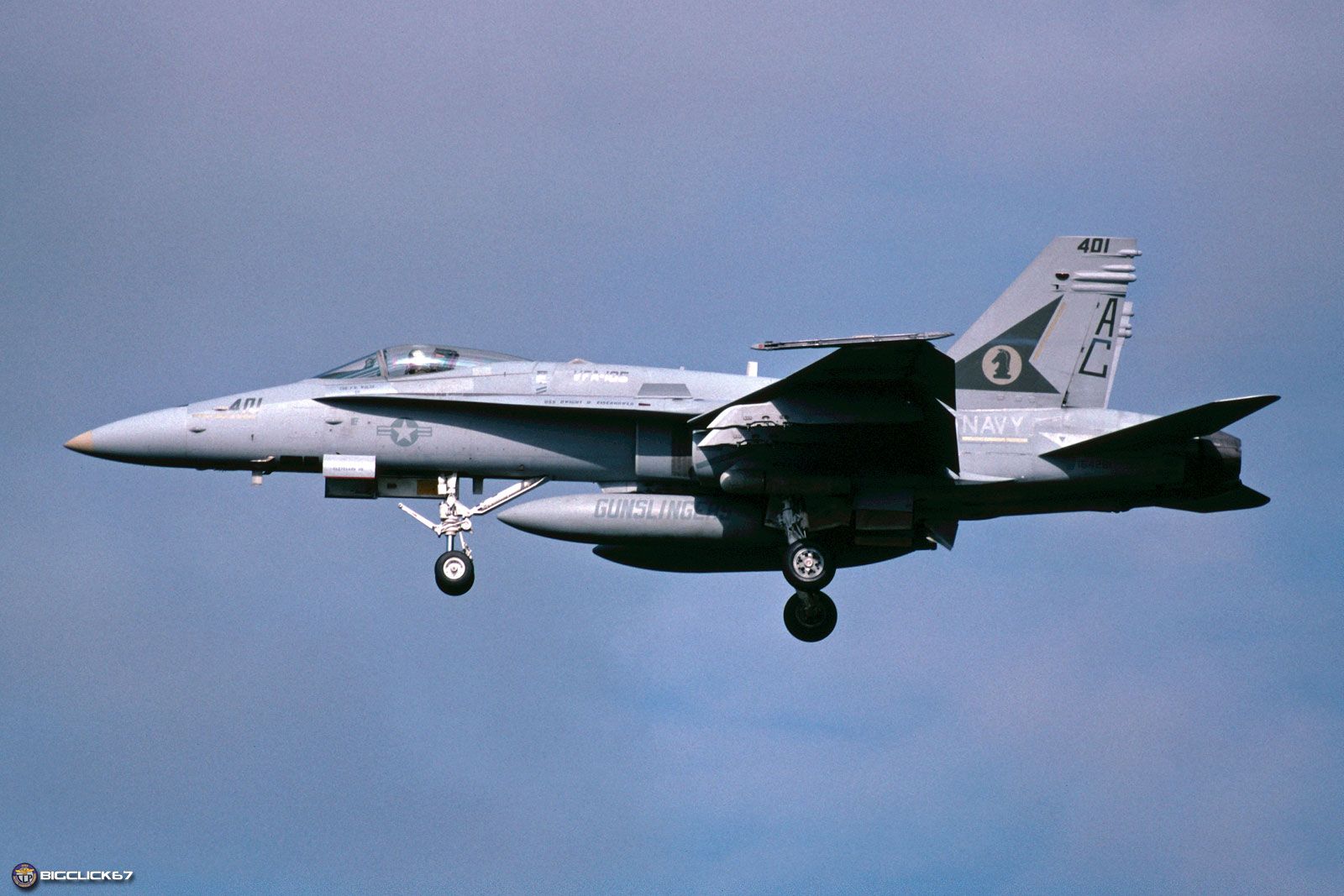 #101 F/A-18C 163145(DW04) from VMFA-251 ´Thunderbolts´ during FWIT´94:
#102 F/A-18C 164218(AG412) from VFA-131 ´Wildcats´, FWIT´96: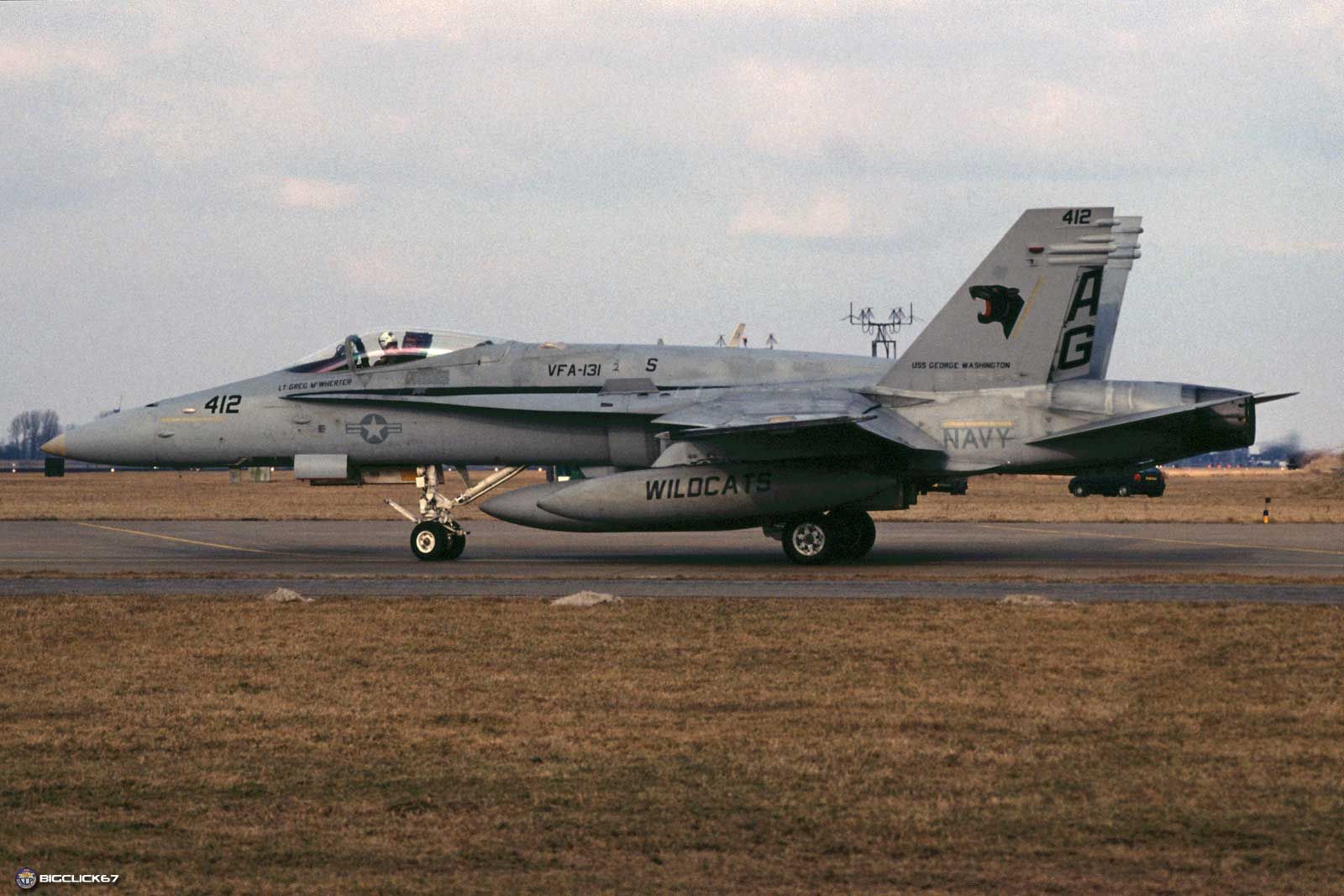 In September 1999 RDAF base Karup was hosting the Tactical Fighter Weaponry´99 bringing a full squadron of Marine Corps Hornets to Danish shores, VMFA-142 ´Gators´ from NAS Atlanta,Ga. :
#103 boss bird F/A-18A 161986(MB200):
#104 F/A-18A 163097(MB206):
#105 F/A-18A 162430(MB204):
#106 F/A-18A 163173(MB213):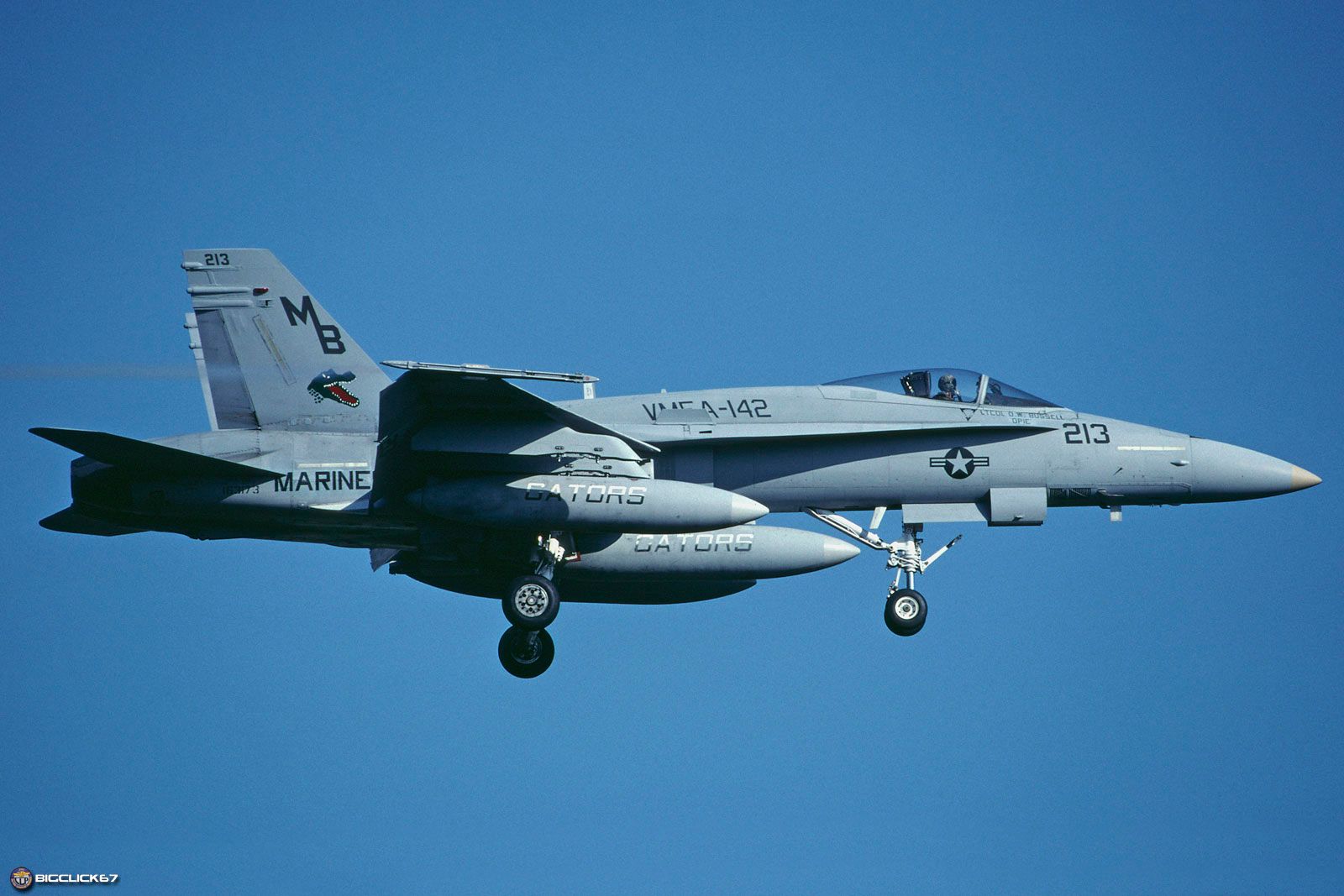 Yes, the last four look rather the same but they were (are!) rare and I haven´t seen any photos of this deployment so far so here you go!
Thanks for looking!
Cheers, Chris