This will be my main entry for the Big scale group build. I hope that I will also have time to build my special hobby 1/32 X-15A. If not. I'll build it anyways. I have been itching to build this Mosquito kit since I bought it a year ago. Now I have the excuse.
I'll be starting it when I get back from Las Vegas on the 27th. So for now I just have a box shot,a huge amount of parts and the only aftermarket stuff I'll be using which consists of a instrument panel upgrade decal. I'll also be using Xtradecal again so I can build this one with a Canadian connection.
The enormous box shot!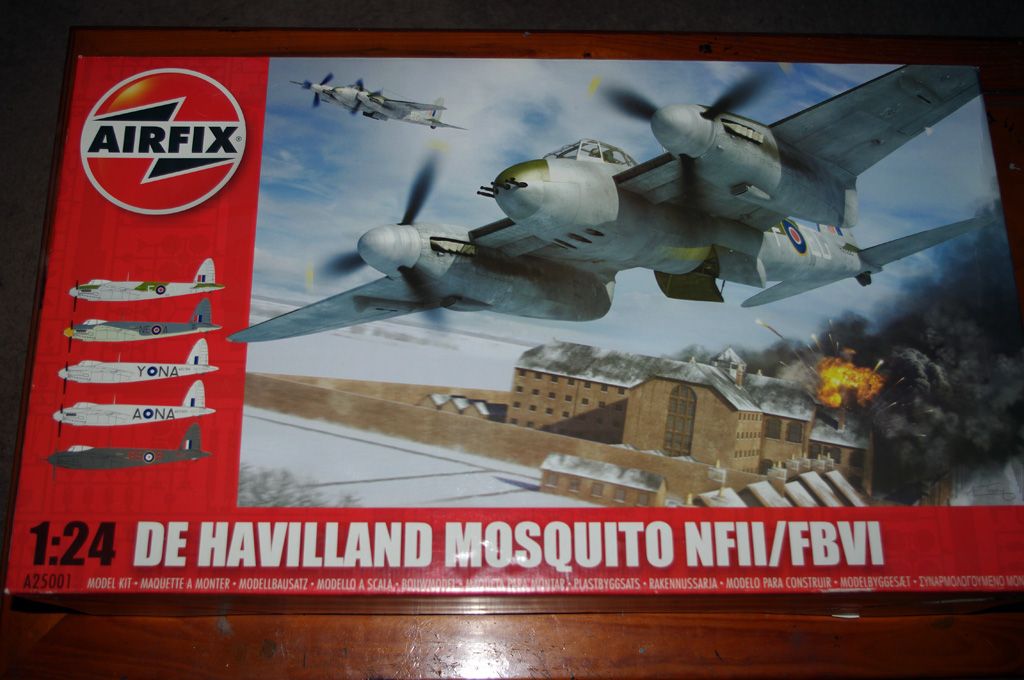 The entire contents of the kit. The couch that the sprues are on is a full size 84 inch couch. Not some condo sized mini. Kind of gives you an idea of the size of the kit and amount of parts. I believe there are just under 600 parts.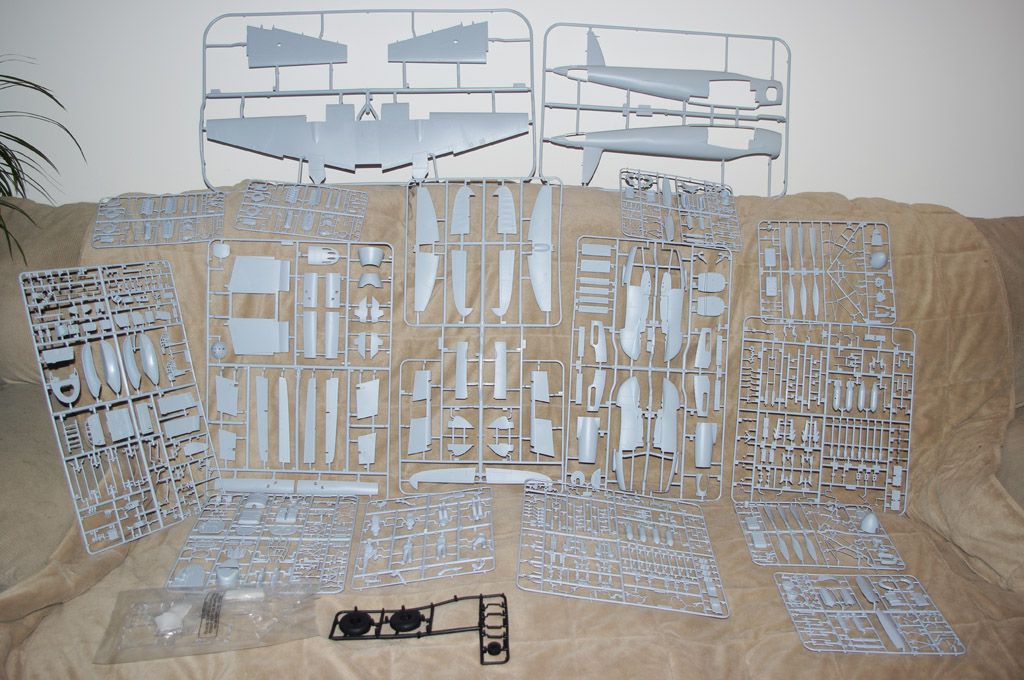 Last is the instrument decal I'll be using and the decals from Xtradecal showing which aircraft I'll be building.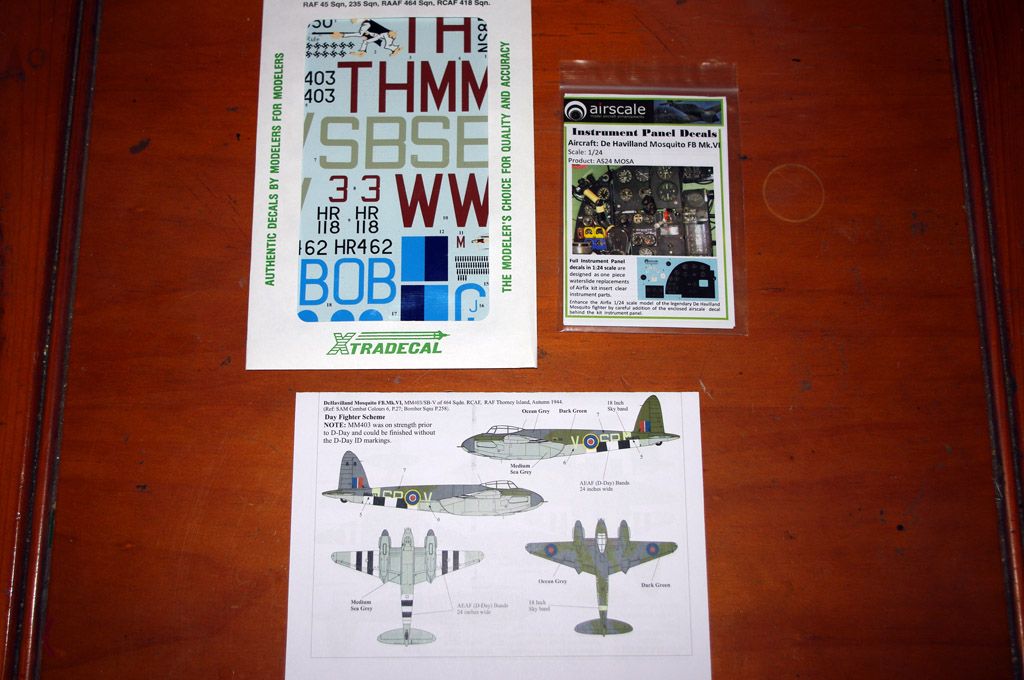 So till the 27th.. That's all for now.