I suspect these won't get the attention the Harriers got, but the RAF's Dominies are retiring any day now and today at Cranwell was a practice flypast and air to air photo shoot.
Six jets planned and six jets flown - not bad for a 45 year old aircraft. Pity somebody parked a Tucano in the way...

Cranwell is not great for taxiing shots, with much of the taxiways and runways hidden by distance and the lie of the land but the eastern end does offer some decent opportunities: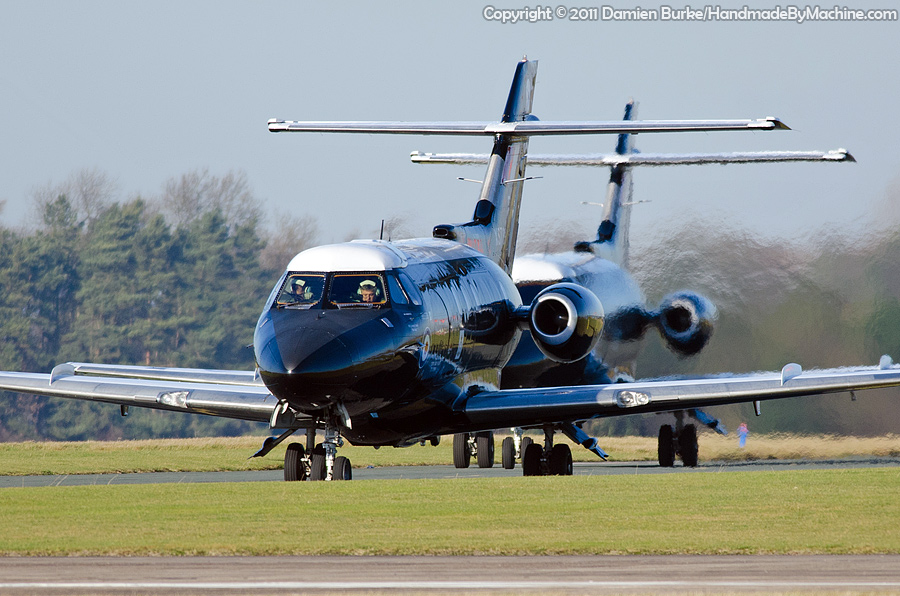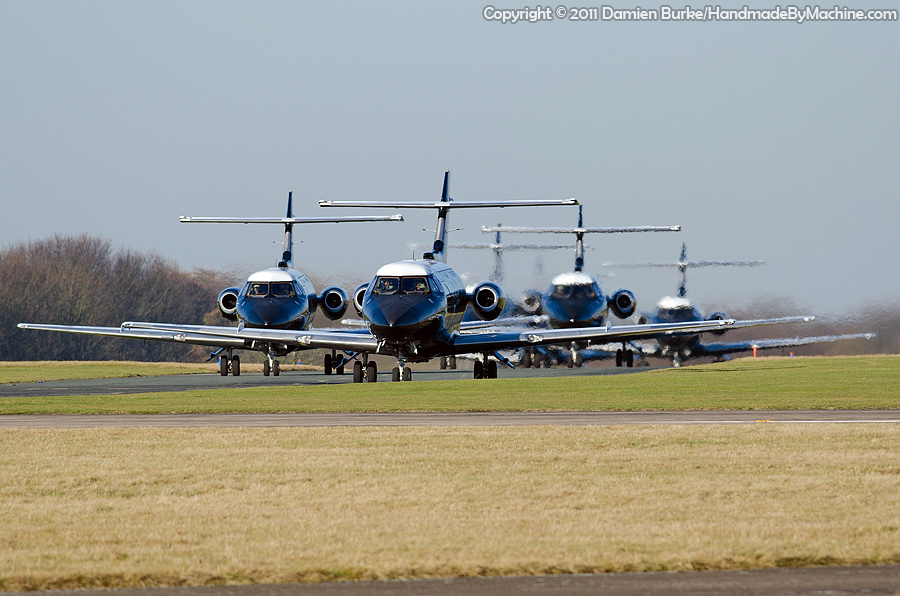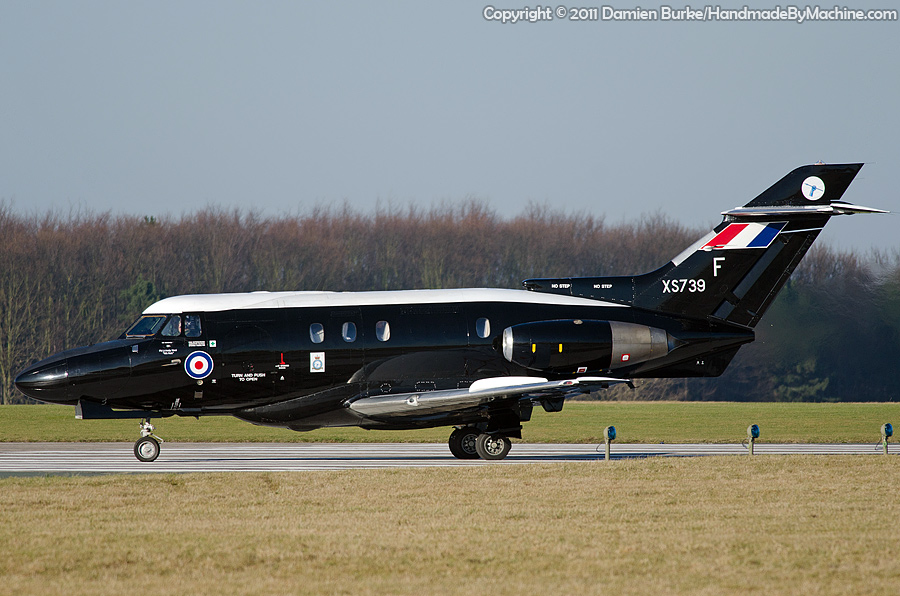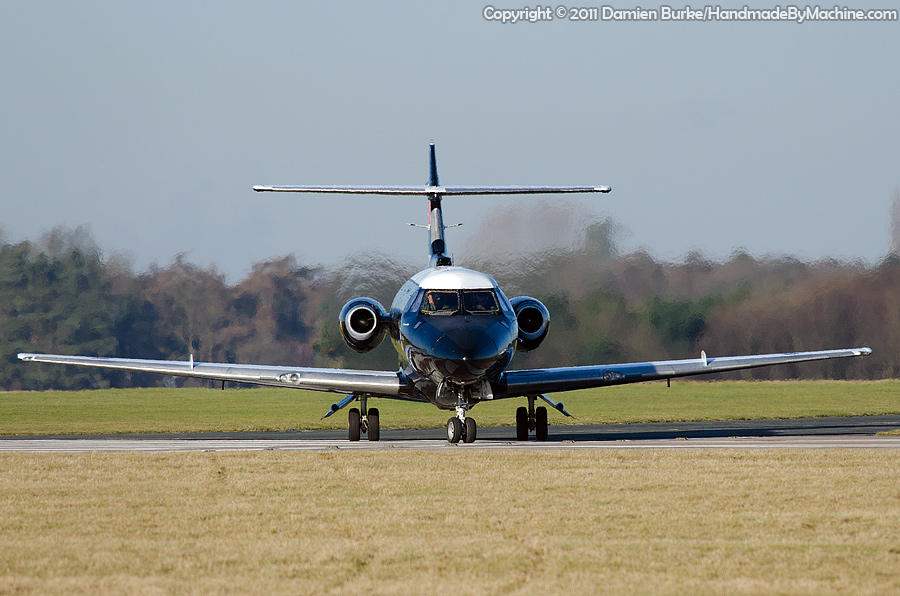 And with a mighty(ish) roar off they went, one by one...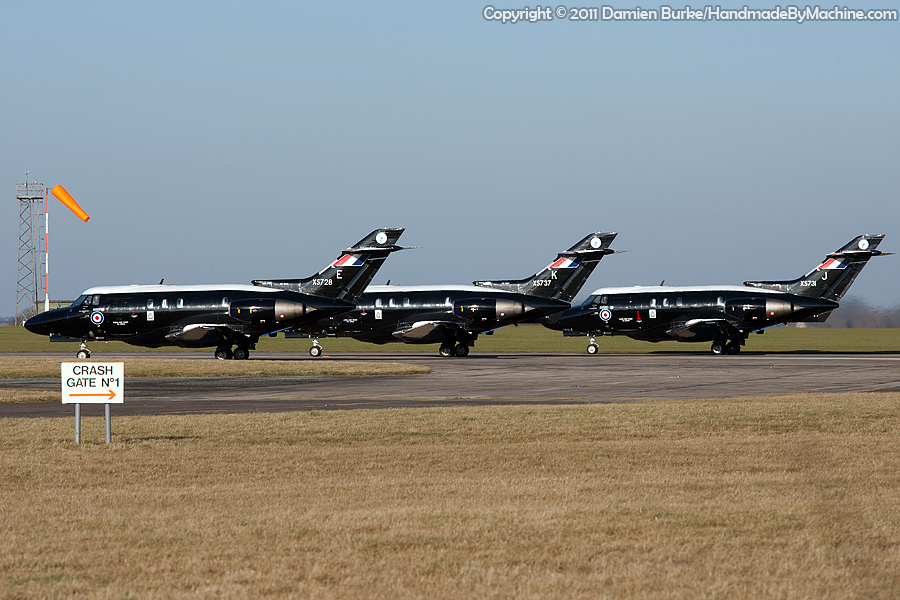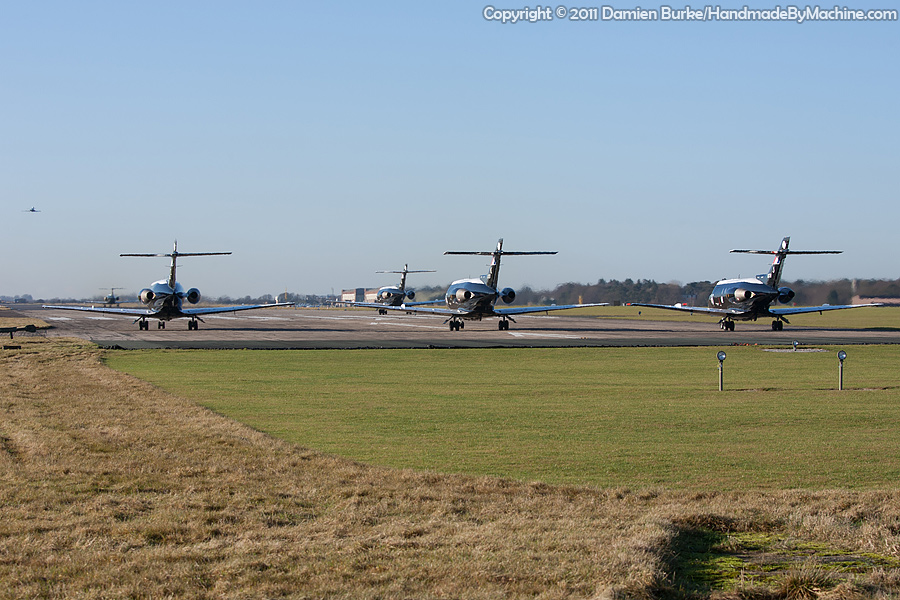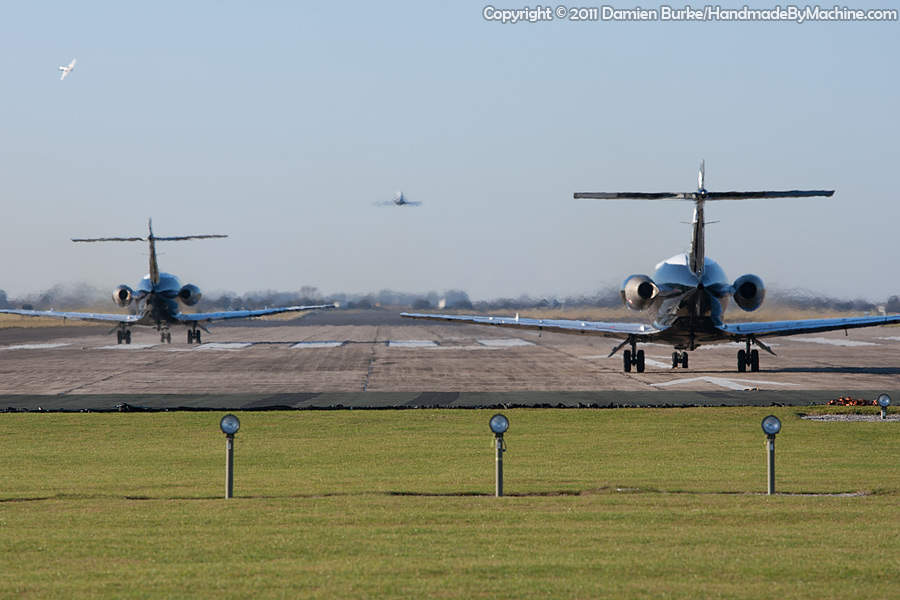 I was expecting the usual flypast route at Cranwell, i.e. over the College, southbound, but alas this was the closest I got to getting the formation in the frame with the College...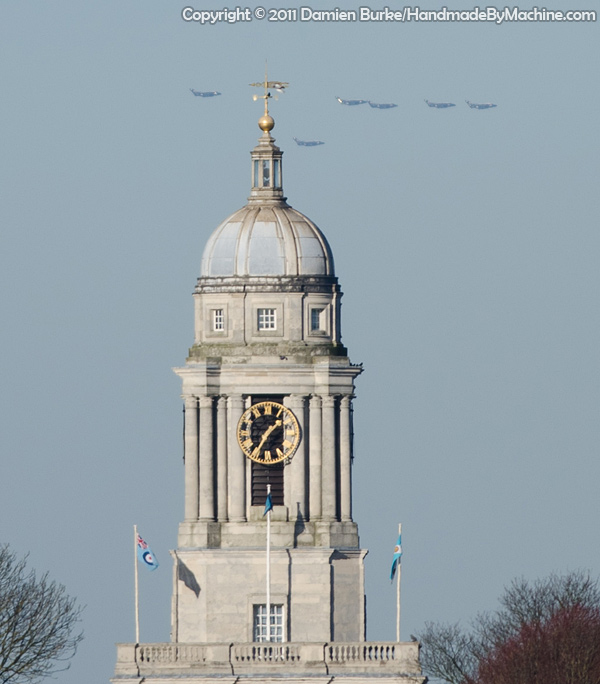 ...because they snuck round the side and flew vaguely west to east instead.
Then it was run and breaks from two sections of three and off to the mess for tea and possibly medals.