Spray and pray...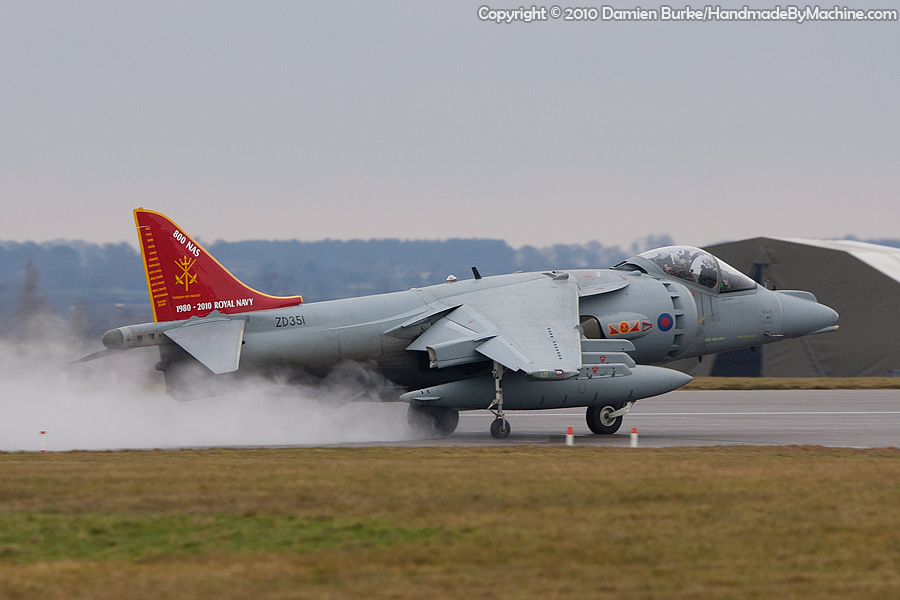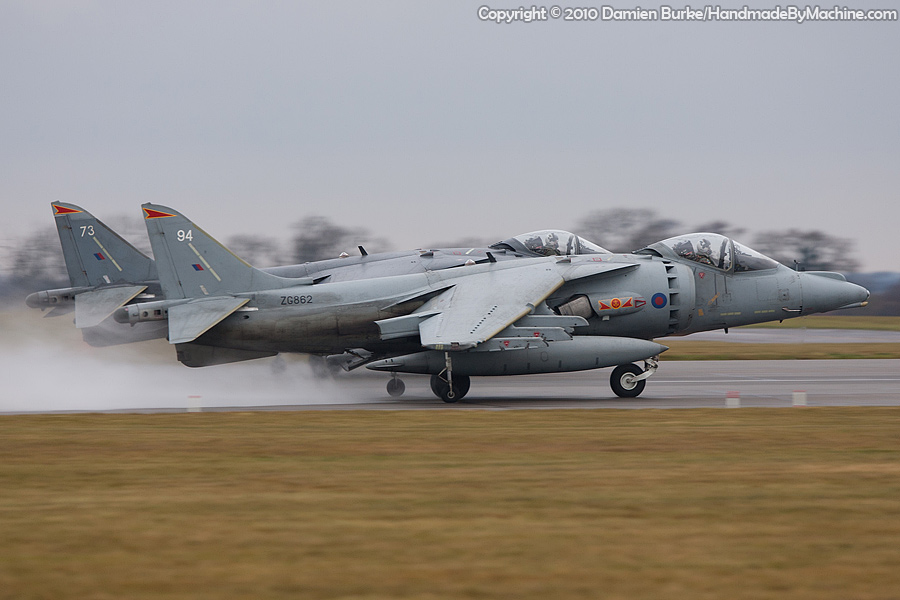 With the flypast canned due to poor visibility and cloudbase over most of the route, sadly we had to be happy with four ship run and breaks over the station. Didn't catch them all, hey ho.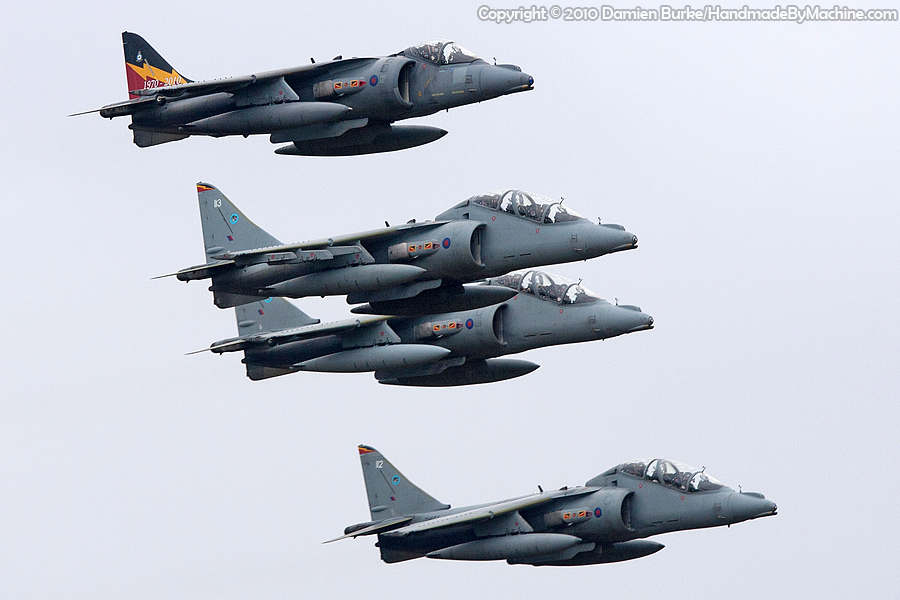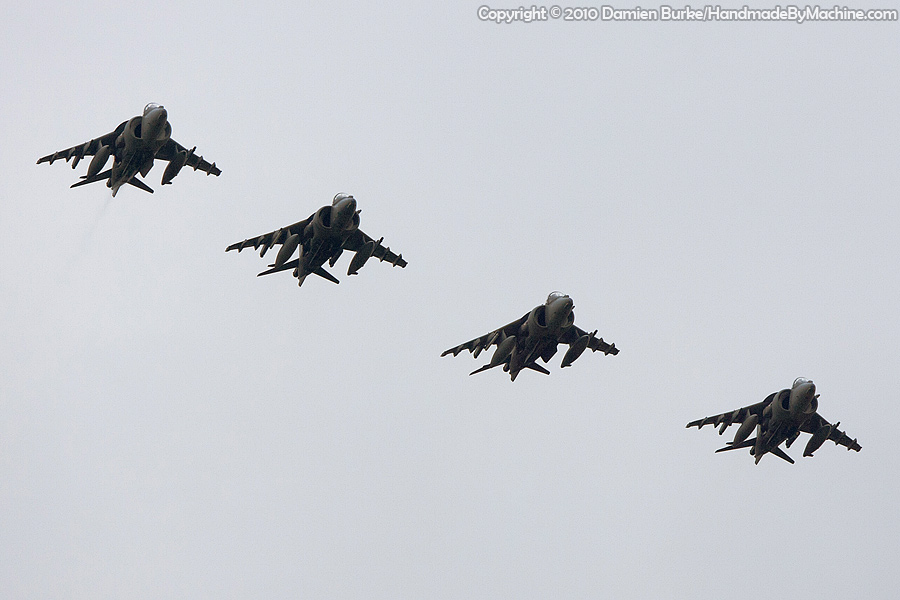 And landing shots were even trickier, this is a crop through a narrow window of opportunity!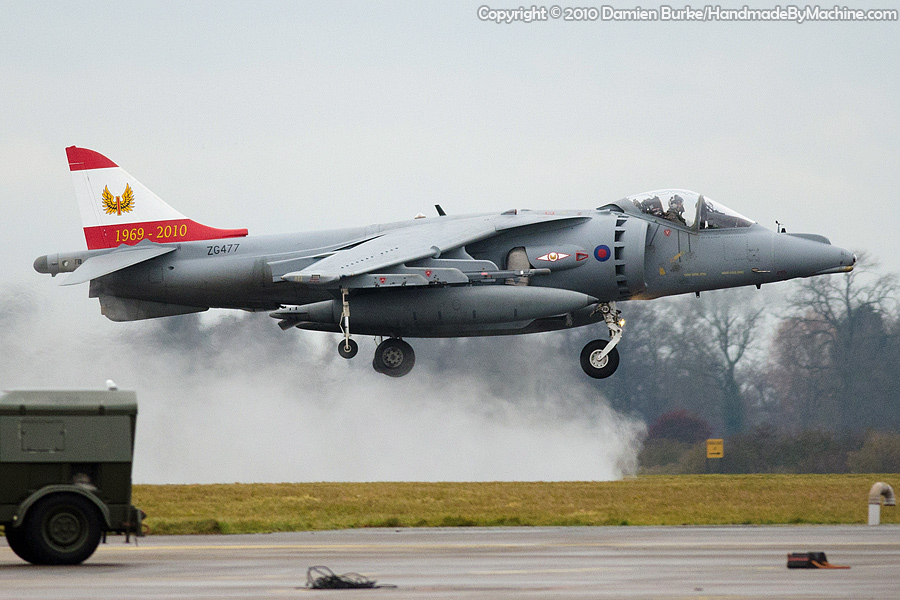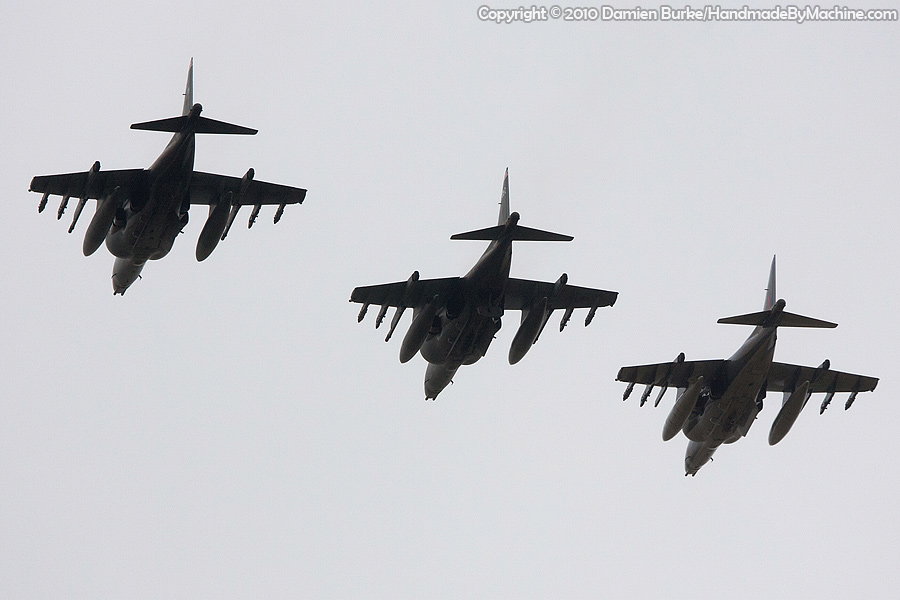 This really is "The final bow"
The last landing itself was sadly out of sight on one of the northern hover pads - I hope the RAF had a photographer out there. The various jets made their way back to the ramp...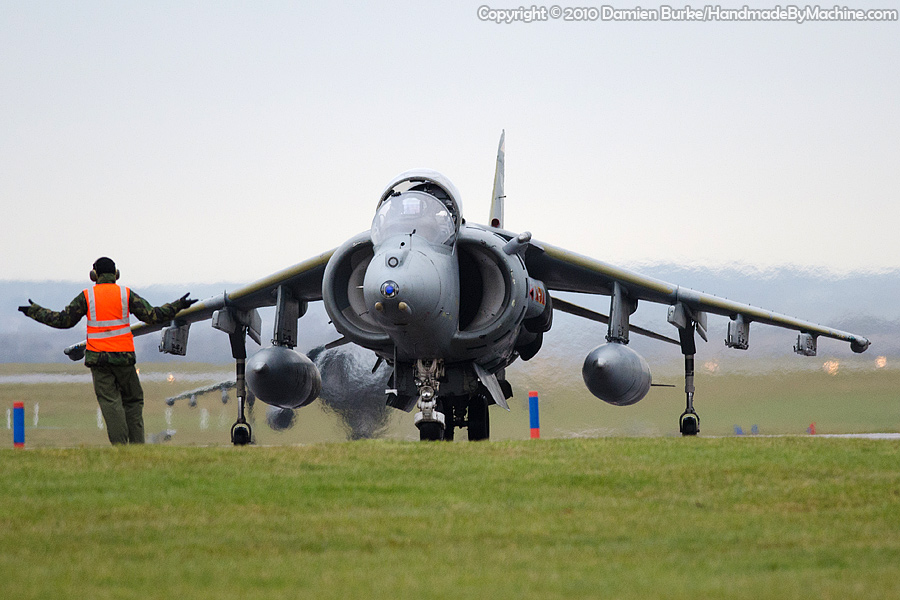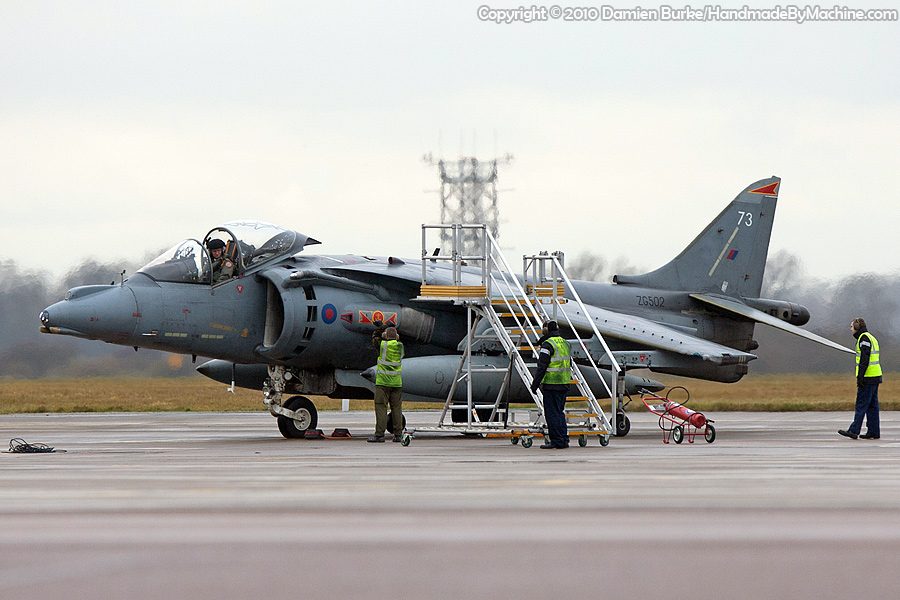 ...and shut down simultaneously, putting an end to the Harrier in UK service. Now the rest of the world can only marvel at a supposedly maritime nation that cannot afford to operate aircraft carriers or the aircraft to go on them.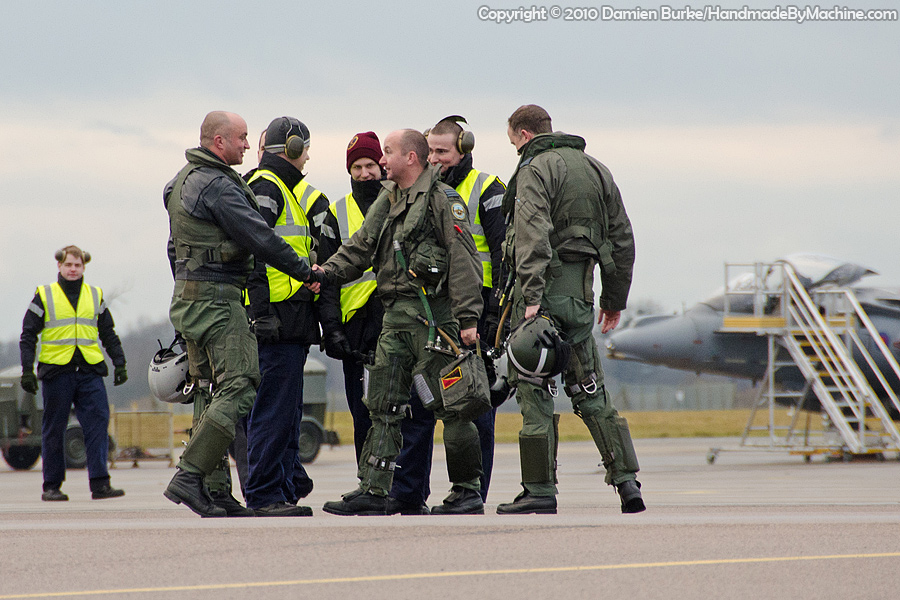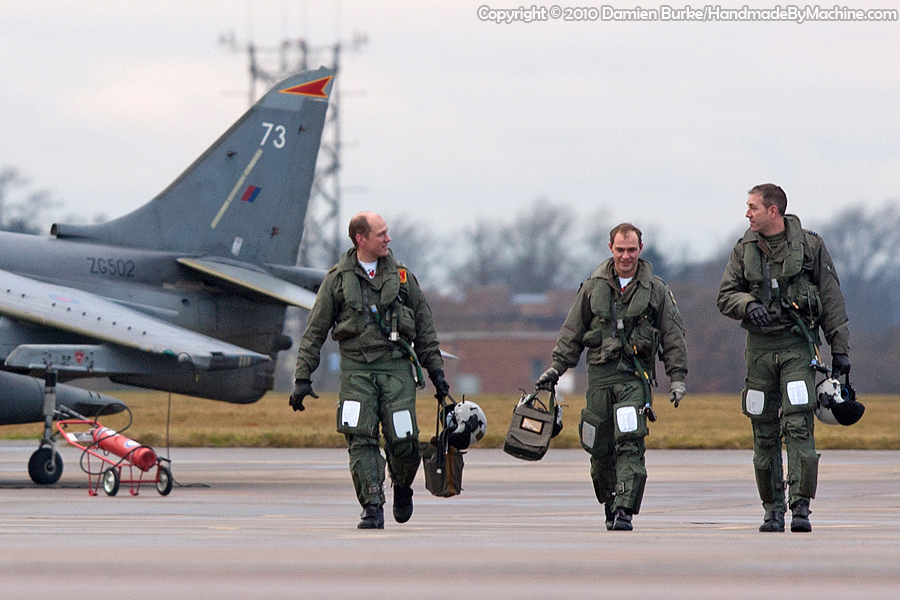 Another Hawker/Dunsfold product paid the final salute, with 3 of the Red Arrows flying overhead as the crews walked to meet their families.

Air and ground crews all mixed together, duty carried out and beers well earned.

The four 'specials' were parked in a crescent, and needed impeccable timing to arrive together - hence being the only jets not to travel the full length of the runway and give the crowd at the 22 end a look.

The Boss and His Jet.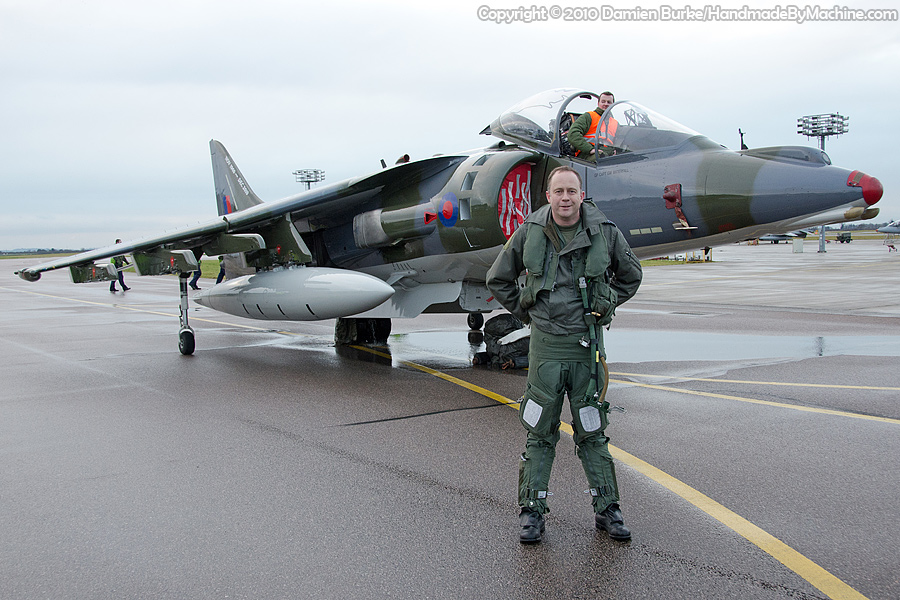 Next retirement... well, I vote, politicians. We seem to have squadrons and squadrons of the buggers and they're all bloody useless. I'm sure their job could be done cheaper by UAVs.
Anyway, thanks to those who helped out today - they know who they are! And thanks to the crews who tried so hard and did so much to show off their aircraft to us over the last few weeks.