Last Saturday was a nice clear day in northern California, once the early morning fog burned off. Time to take my usual Saturday trip up to Sonoma's 2 airfields, Schelllville and Sonoma Skypark (all of 3 miles apart!) - both of which have a healthy population of warbirds, vintage and classic aircraft.
Schelville is home to George Perez' P-51D. George will be familiar to many of you, as he generally flies the French P-40N 'Little Jeannie' at both La Ferte Alais and Legends each summer.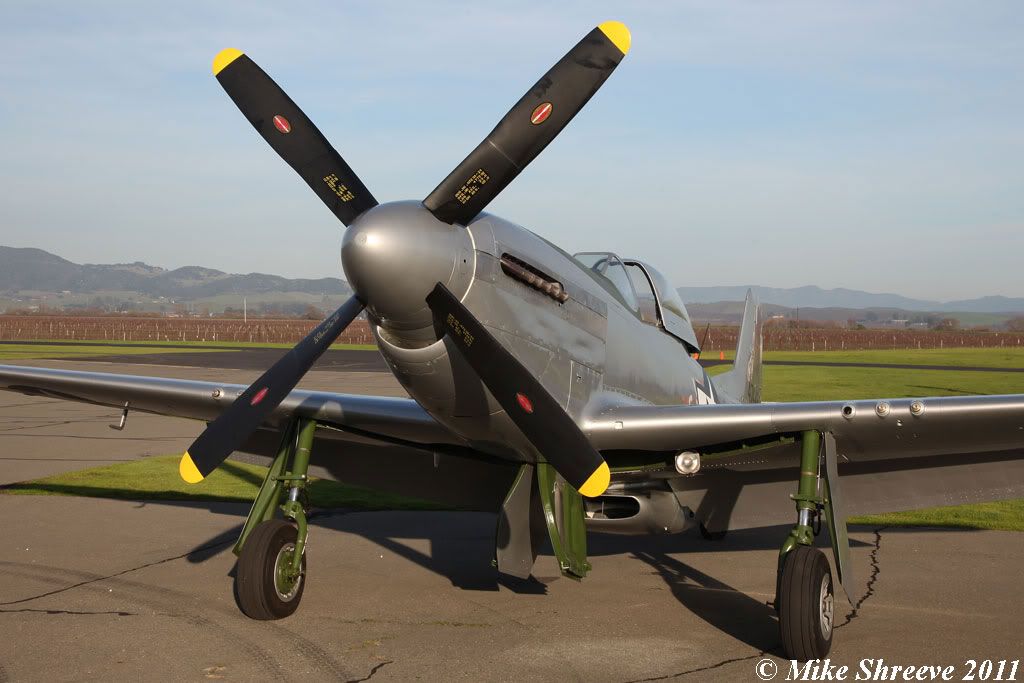 He took his Bucker Jungmann up for a nice aerobatic flight in the morning.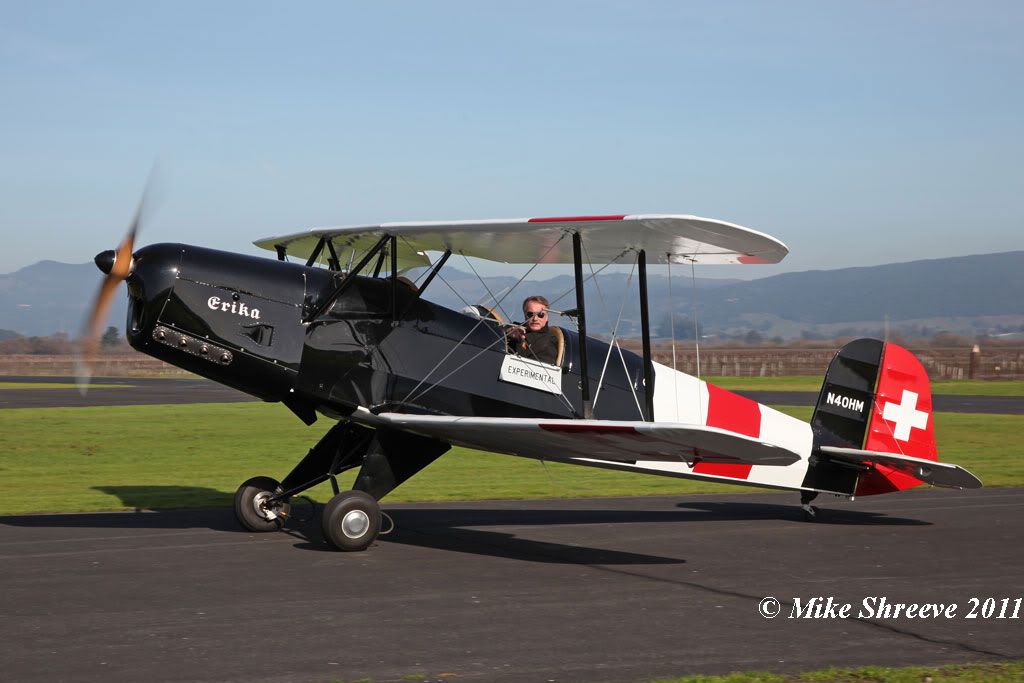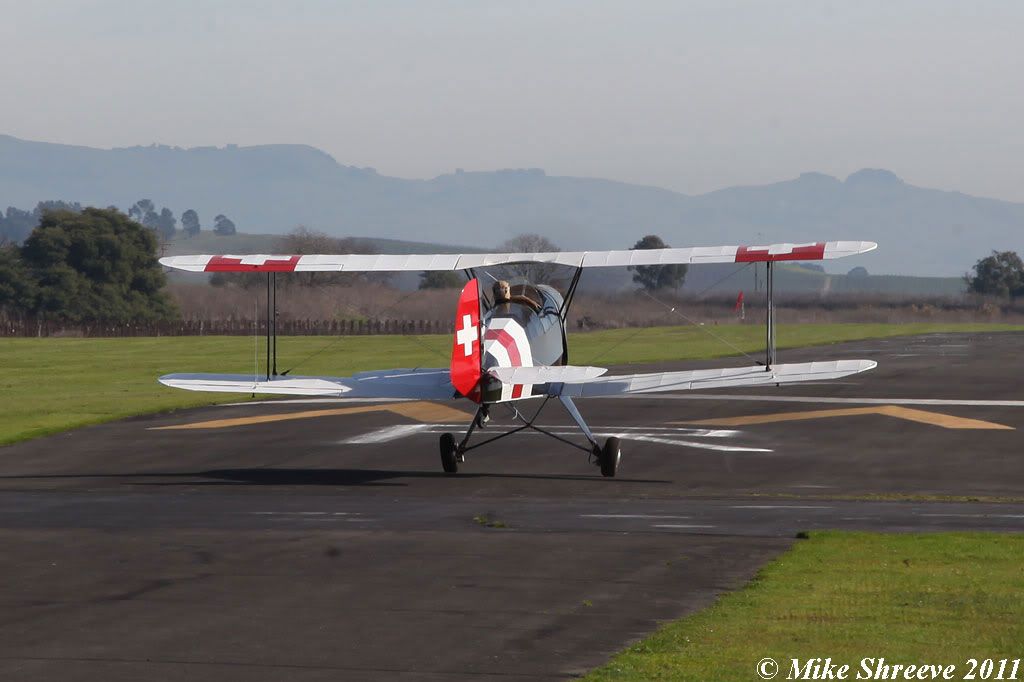 The resident Vintage Aircraft Company TP-40N getting some fresh air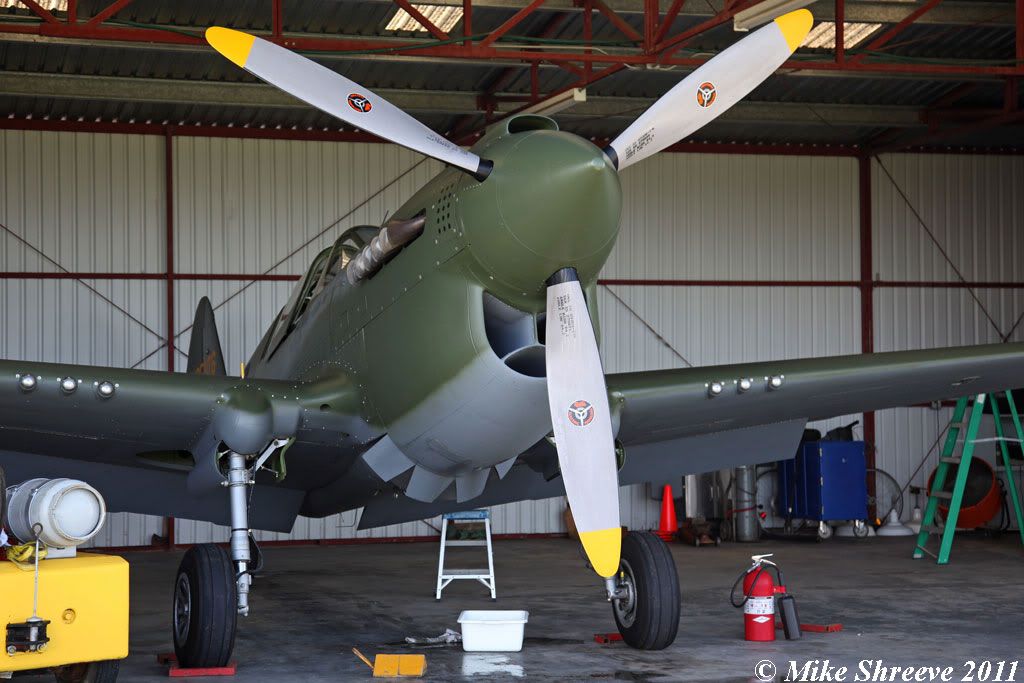 Brian Meuser's Monocoupe 90A went for a local flight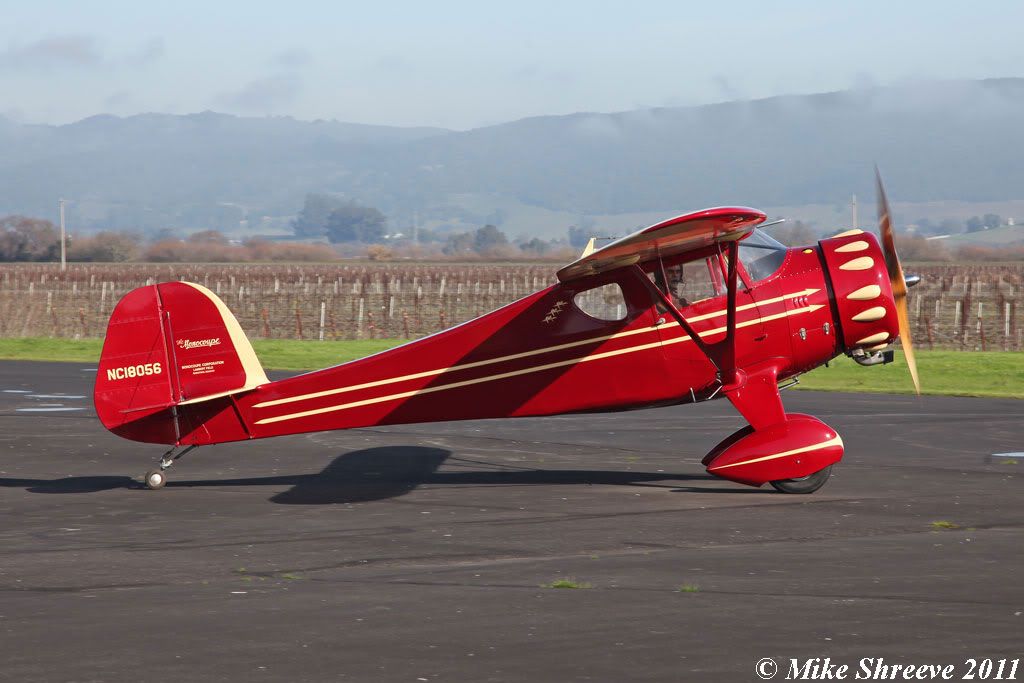 Walt Bowe arrived in his Cessna 180.....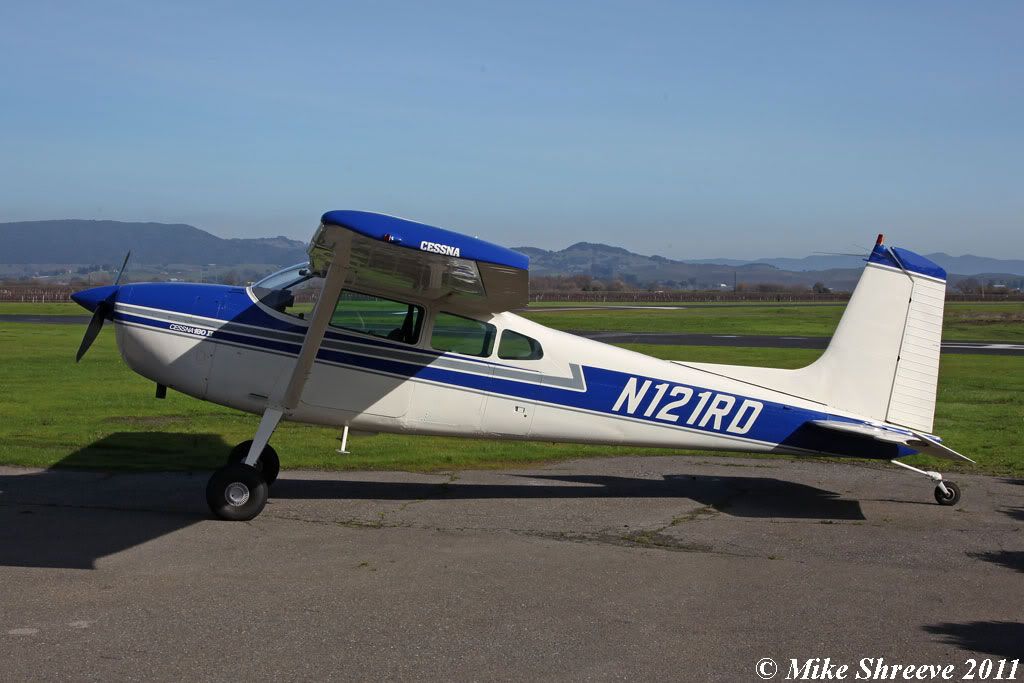 ....and took his beautiful Ryan ST-A up for some aerobatics over the field.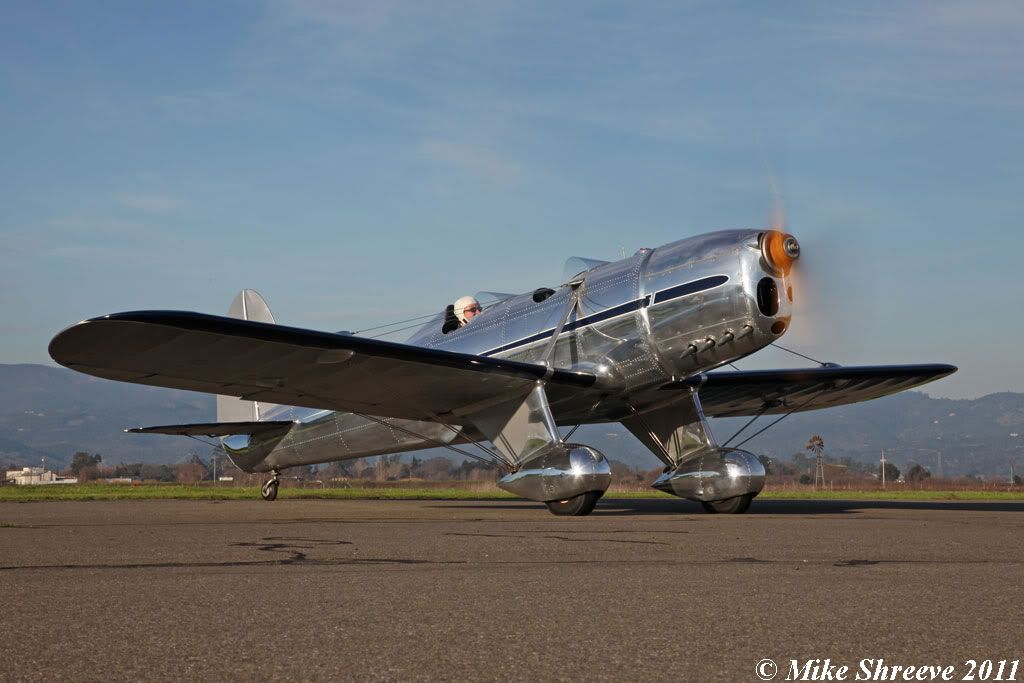 Dave Masters also warmed up his Ryan PT-20 before taking it up for some aerobatics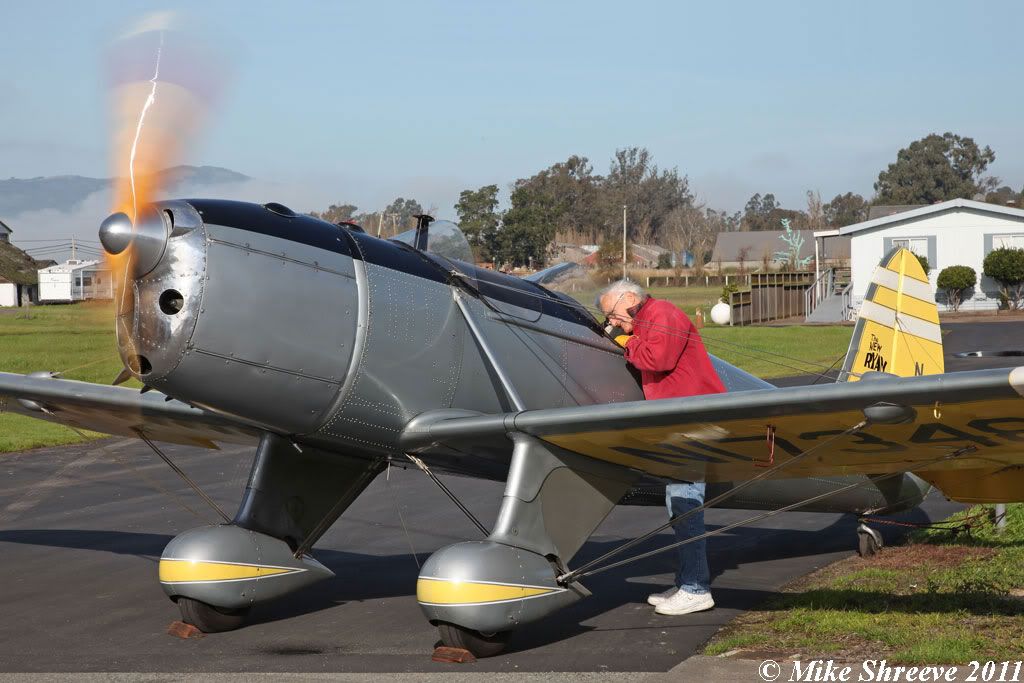 Two of the resident Globe Swifts were also airborne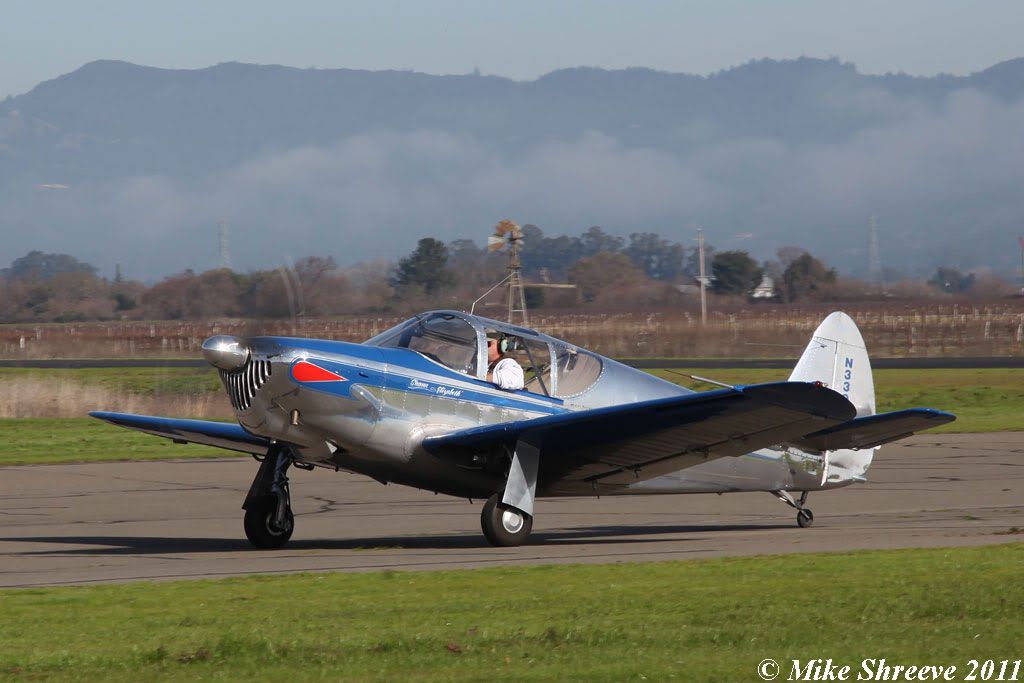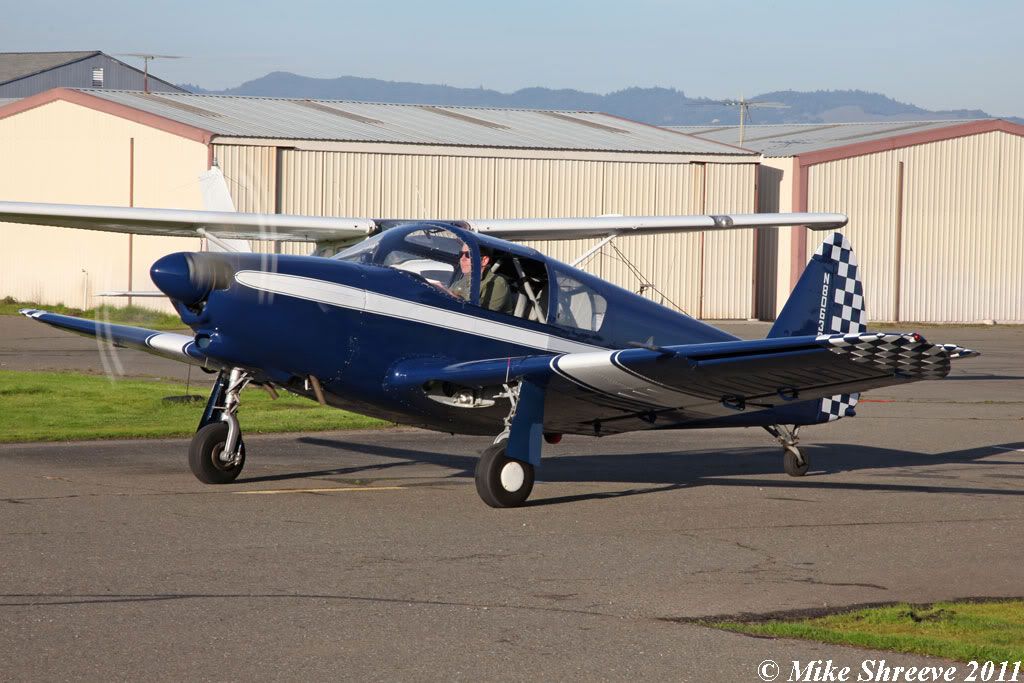 Tom Morris warming up one of the Vintage Aircraft Stearman ride-haullers.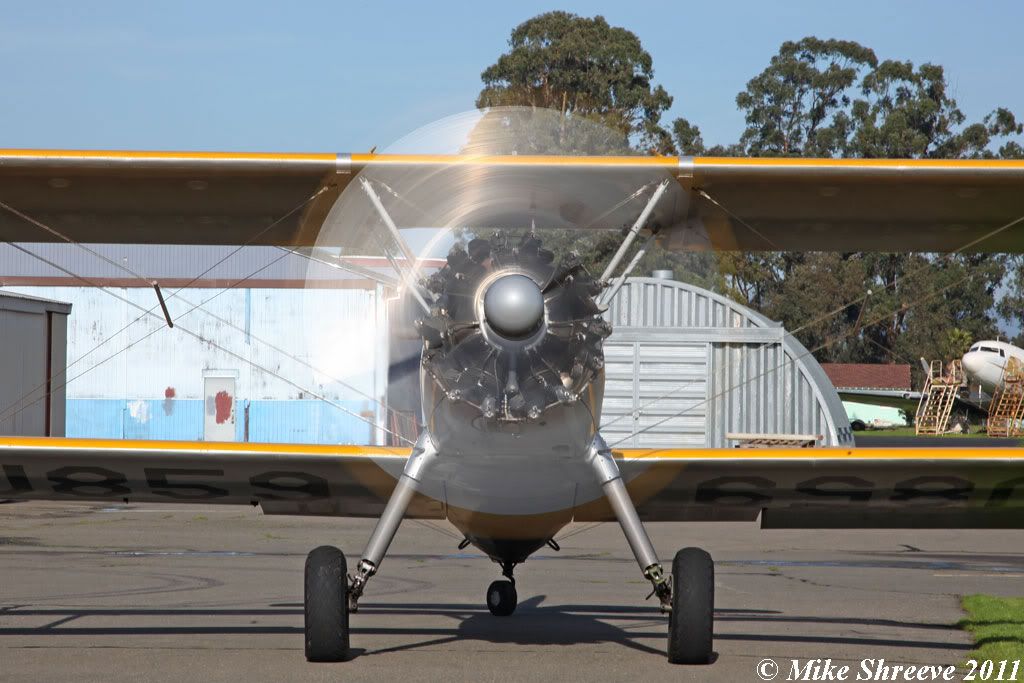 Aaron Johnson's North American SNJ-5. This one sat at Watsonville for many years, and has certainly benefitted from a thorough polish since Aaron acquired it recently.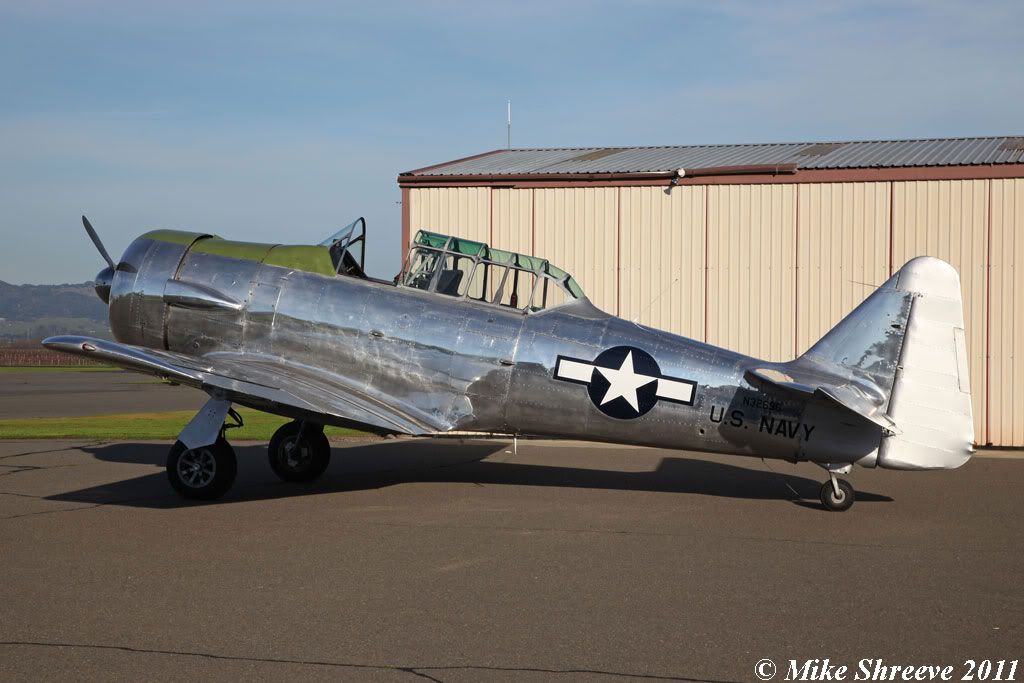 Then it was over to Sonoma Skypark for the regular Saturday burger. They grill there on a Saturday lunchtime - if you're ever visiting San Francisco, it's well worth a trip up, you never know what interesting types will pop in for lunch. This week, it was this pristine Fairchild PT-19 from nearby Napa. I walked across to the far side of the runway after lunch to catch him departing.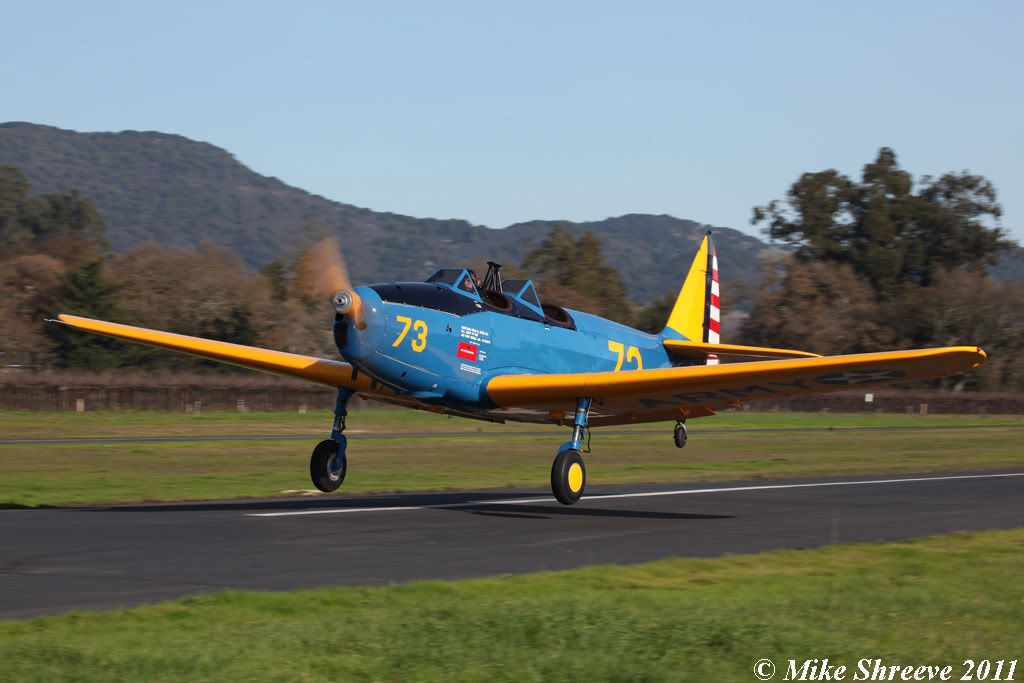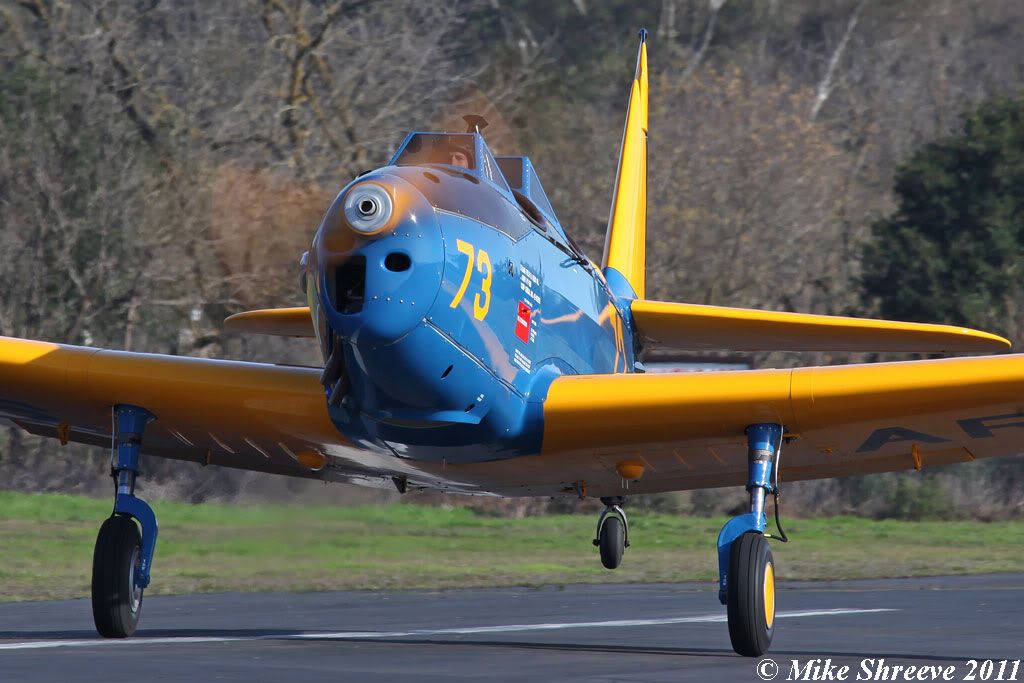 This J-3 Cub also visited for lunch.
Based J-5 Cub Cruiser (3-seater version of the Cub)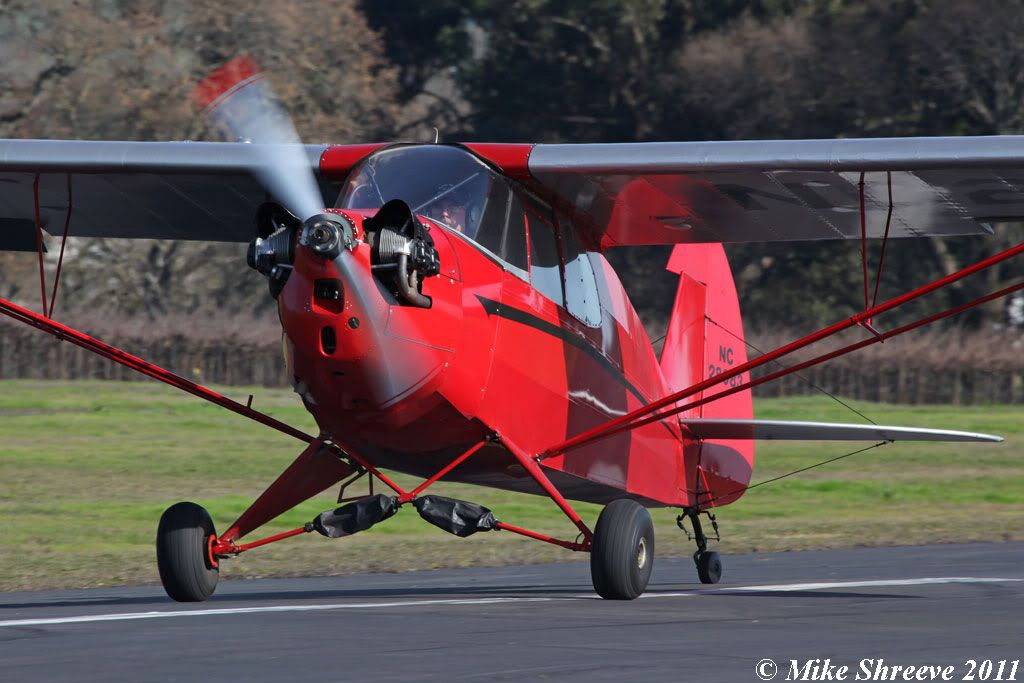 I hope something in the above was of interest - it gives a flavour of what can be seen out and about on a typical Saturday in Sonoma.