Hi all,
Here we go to kick off my contribution to the Nose Art GB. This is a GB that i wasnt going to contribute to as i didnt have anything that fitted the bill. The Dundee Model Railway Show strangely enough had a stall with 2nd hand kits and this jumped into my hand. So here are the box n sprue shots for Hasegawa Nose Art Collection boxing to build 2 1/72nd P-47Ds, one Razorback and one Bubbletop.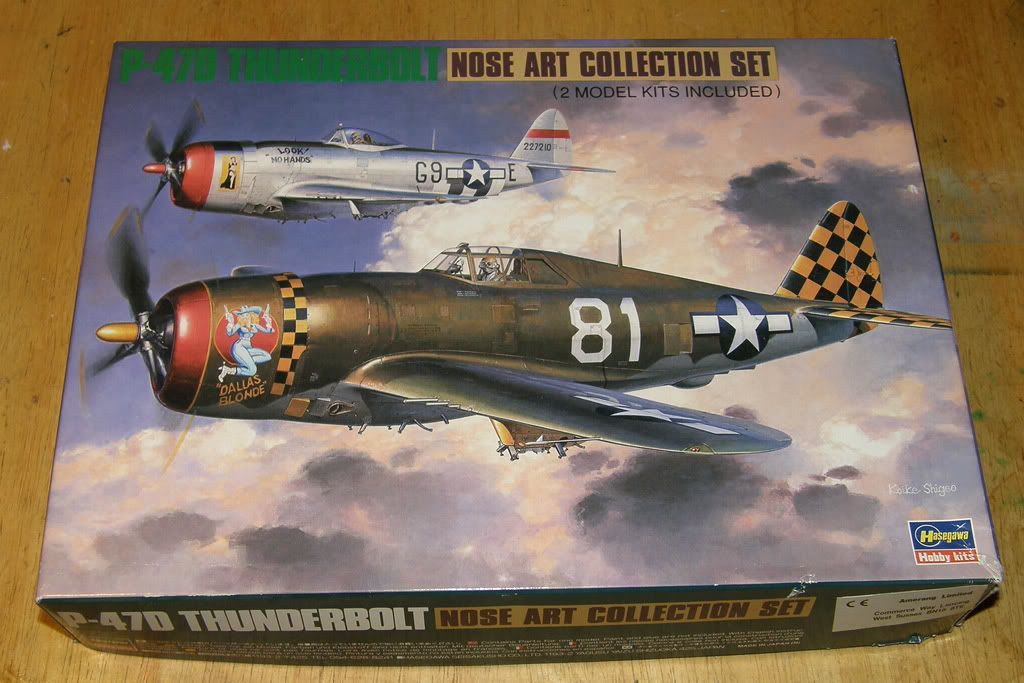 2 main sprue each and different for the fuselage/canopy.
One i made earlier.
If things go right at the Scottish Nats, i might be using Alclads for the shiny one and weathering for the Drab machine.
Arabest,
Geoff.