After reading that the Battle of Britain Hall had been re-opened I headed over to see whether things had improved.
The hall has been reclad and the end wall facing the car park has been replaced with glass.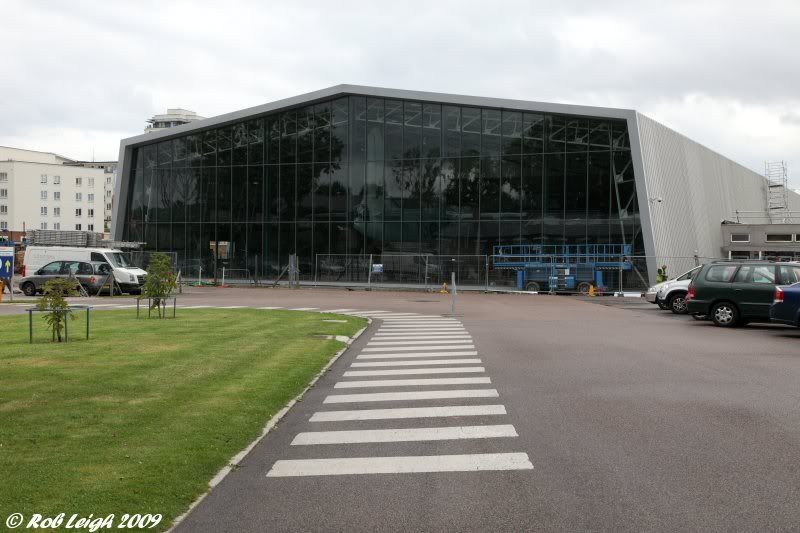 The promised improvements in lighting in the BoB side of the hall haven't been delivered yet and things are as gloomy as ever so I just took a few shots in the Sunderland side. Until the RAF Museum delivers on its promise of better lighting I won't bother taking any more photos in there.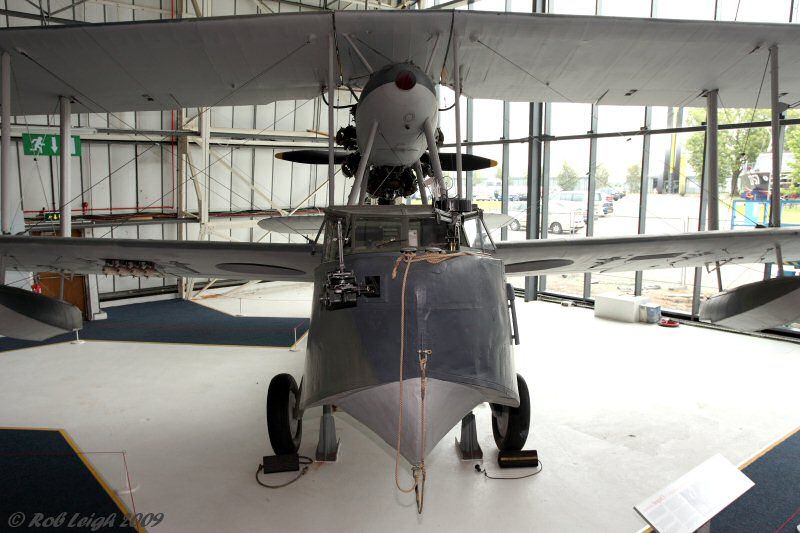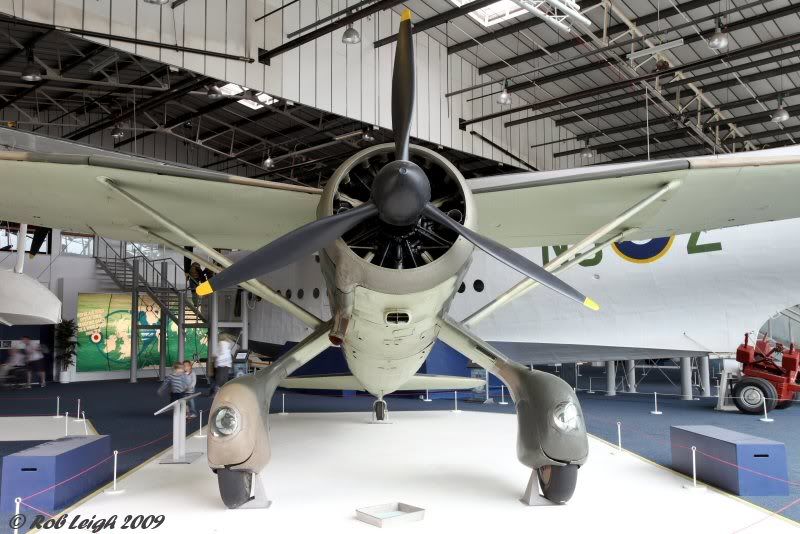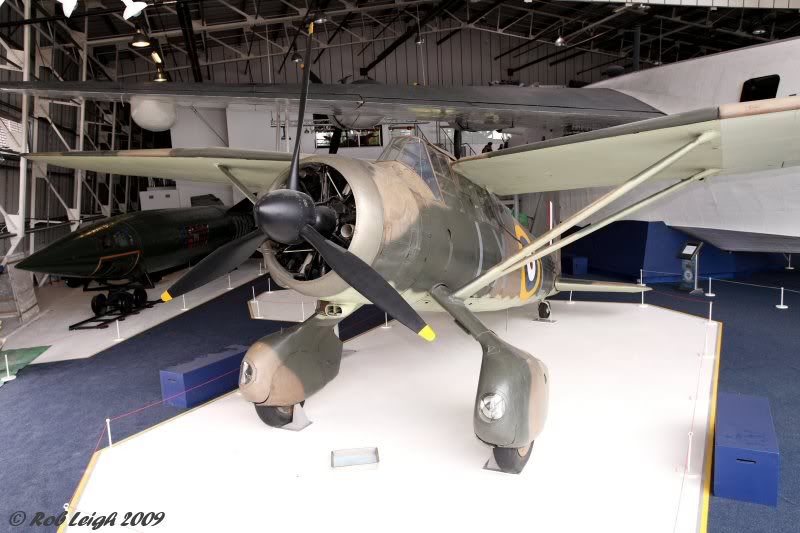 In true RAFM style the AV terminals weren't working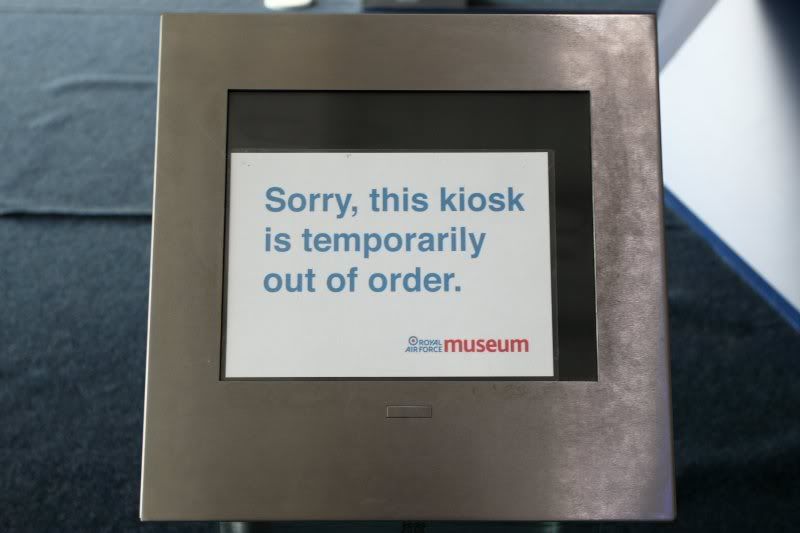 The RAFM website promises these "in a couple of days". We'll see.
Another small point: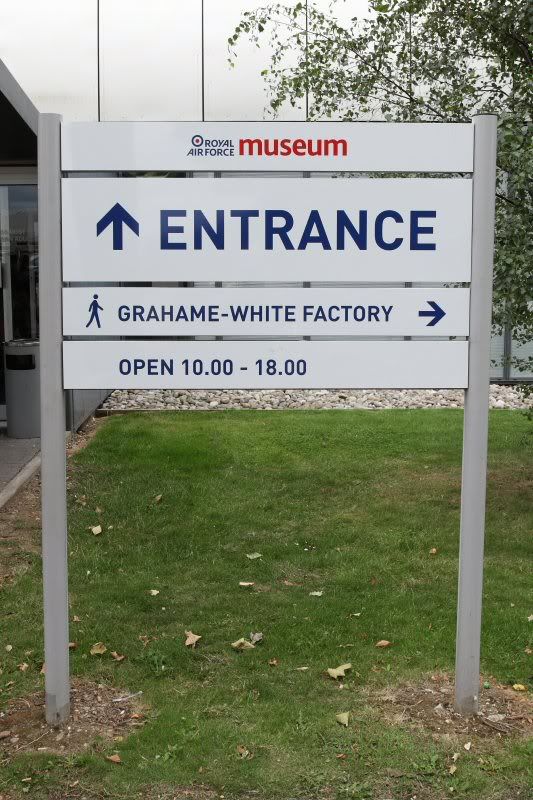 No it isn't, but you only find that out if you walk past the sign into the reception hall where there's a small piece of paper informing you that it's back to rationing for the Grahame-White Factory and this great collection is only available between 10:00 and 12:00 which is useless if you've had to travel any distance.
The main reason for my visit was to see the most recent arrival, the FE2b which has unfortunately been placed in the worst display location that the RAF Museum has behind the Lancaster. A black aeroplane in a dimly lit hall is scant recognition for the years of effort that went into this beautiful recreation. To compound this, some bright spark has placed a row of barriers in-front of the FE2b so that you can't get an unrestricted view of the front. If this is intended to provide some protection from debris blowing through the nearby door surely the barrier could serve the same purpose placed against the door? Despite the FE2b arriving in May the AV terminal in-front of it isn't working.
Anyway, enough moaning, here's the FE2b and nearby BE2b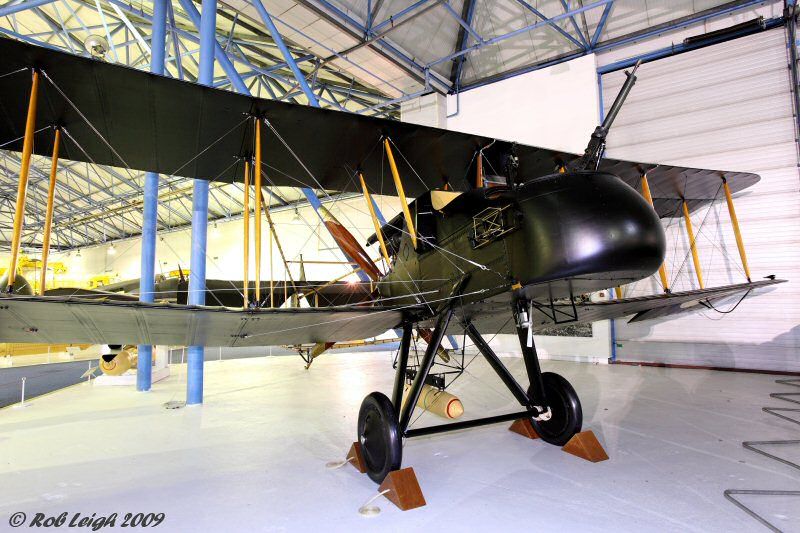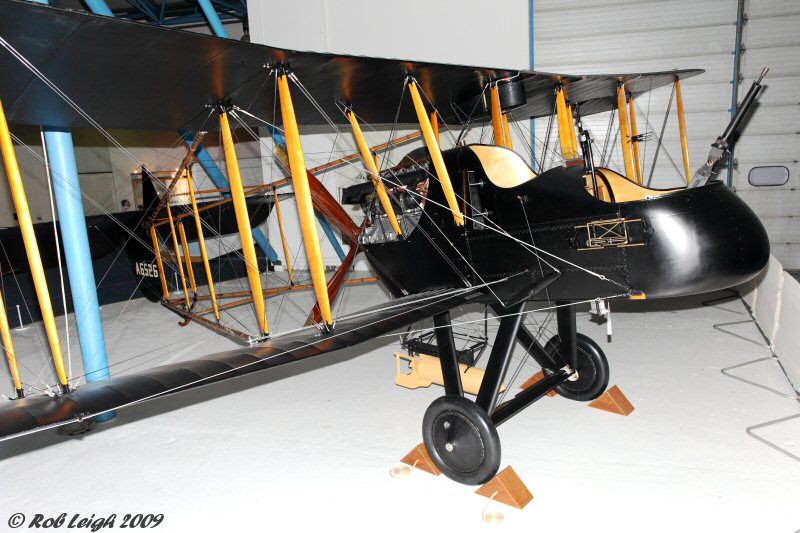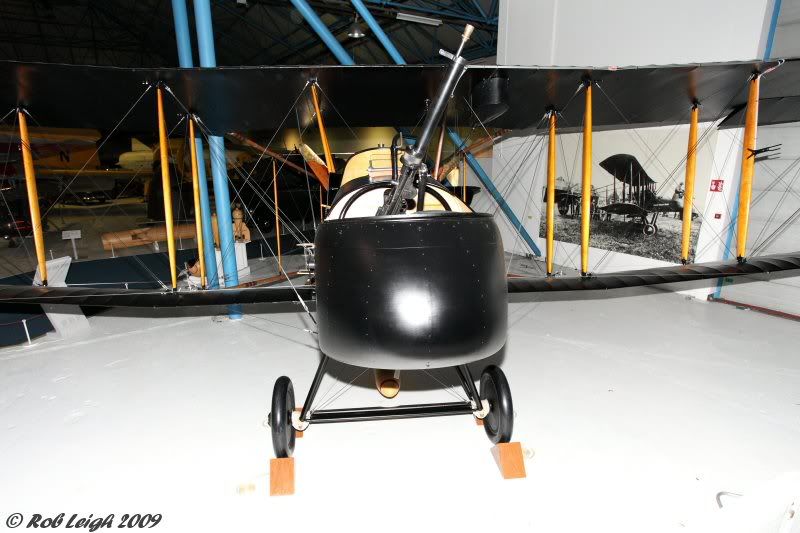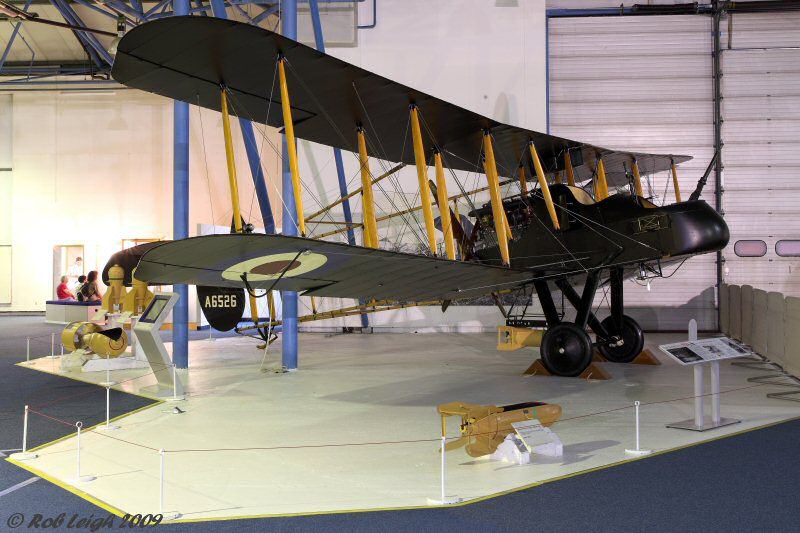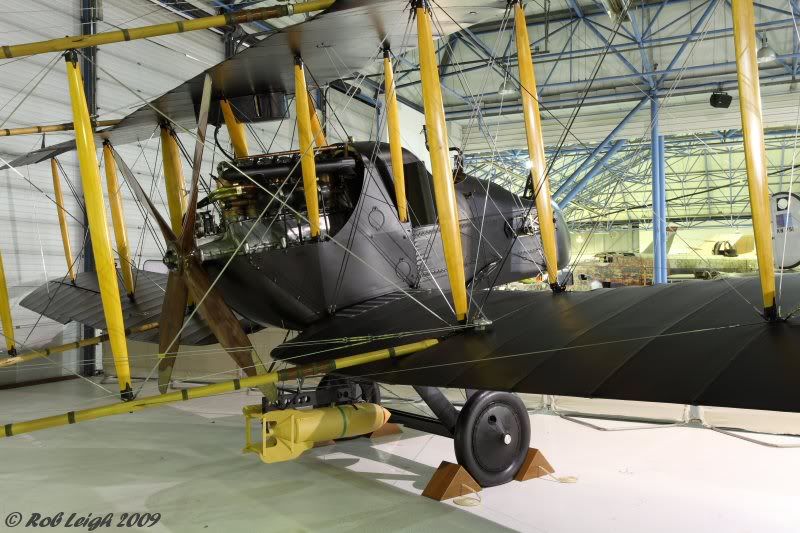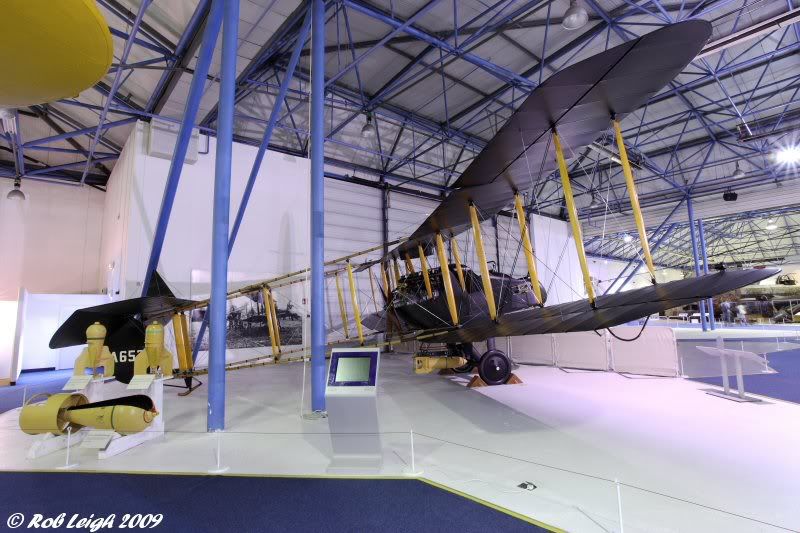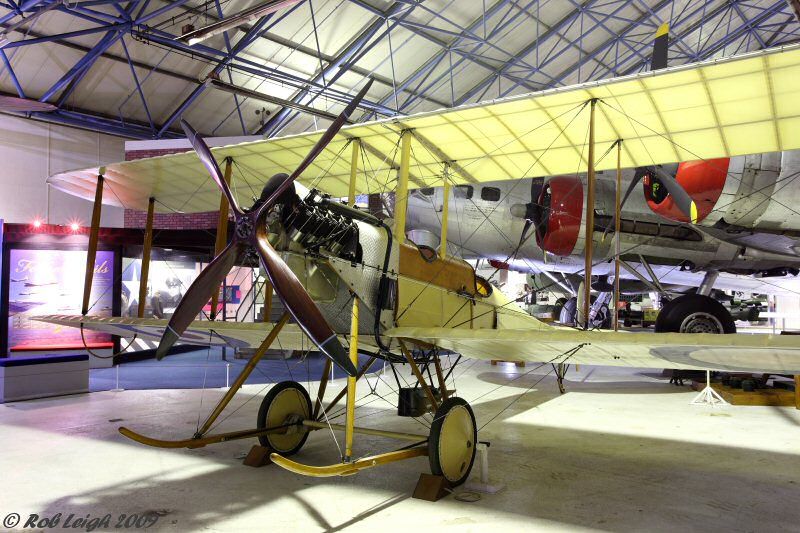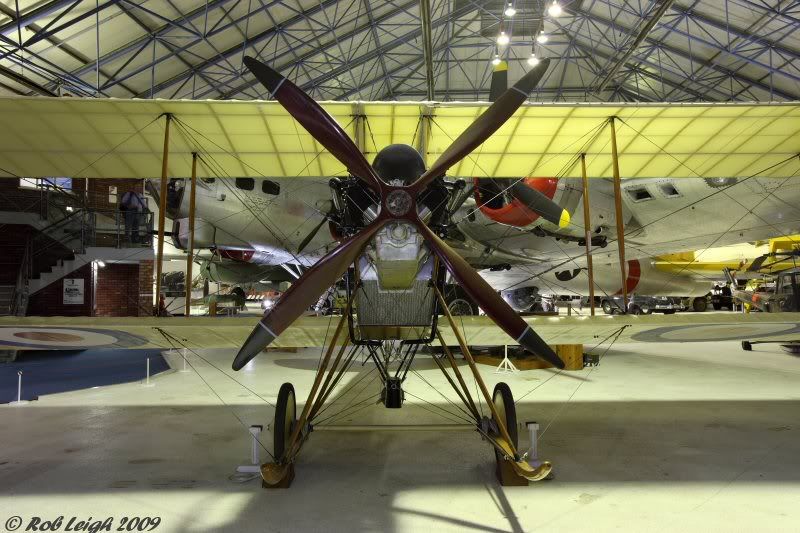 Higher resolution versions of these shots are available on my Flickr account
http://www.flickr.com/photos/shuttleworthpix/sets/72157621908121973/