Thursday was probably one of the best non-airshow related flying days I've seen at Duxford for a long time, despite the light and the wall to wall cloud. The first arrival for Helitech, a very nice looking EC-135, touched down next to tbe B-17 and the last I saw of it was having its rotors removed down by the big tent.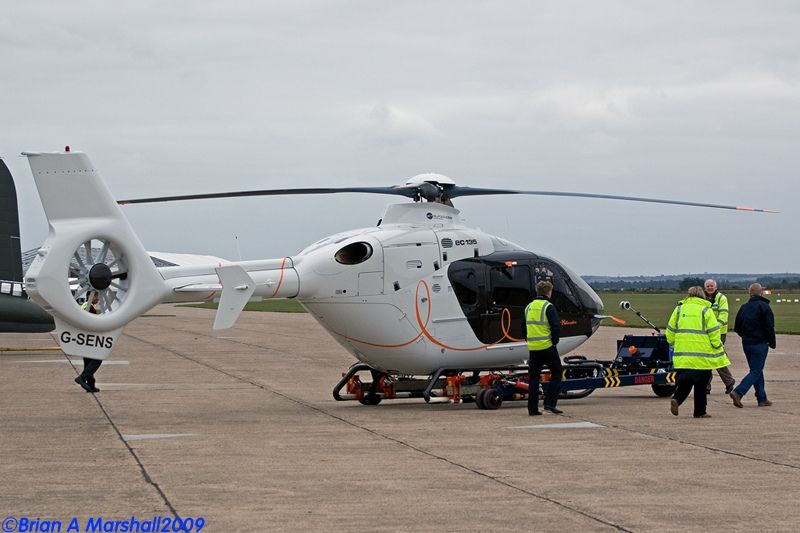 Just after that Tom Blair and Cliff Spink went up in their respective Spitfires and flew off for a while. TB returned to base in his Mk IX/PL344 and then CS in his Mk XVI/TD248 performed some aerobatics under the high cloud base.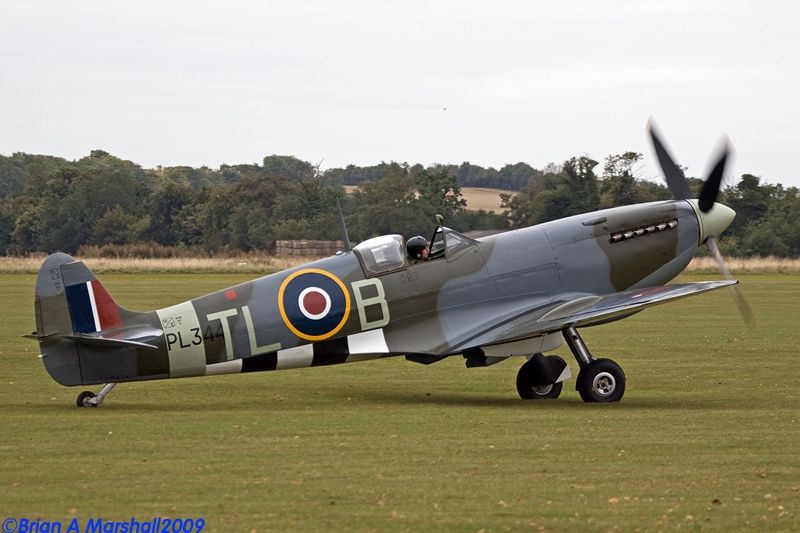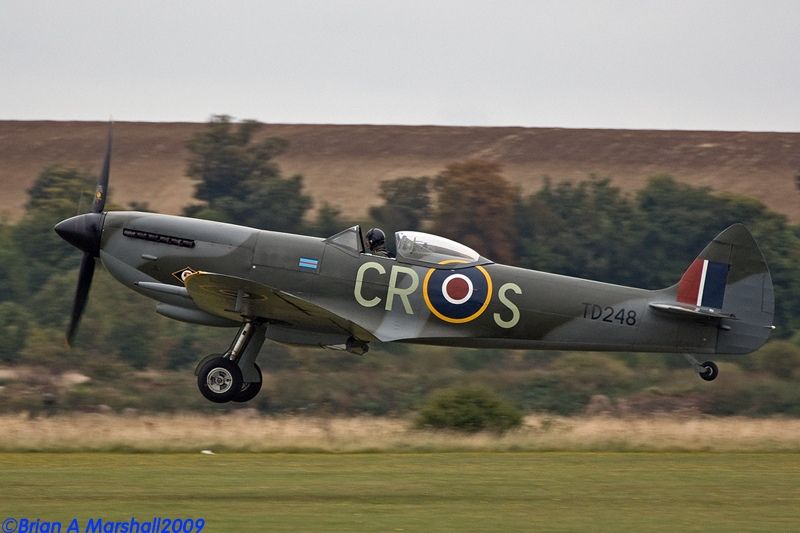 Having just bought a sandwich for lunch, a lone Hurricane did a circuit and break. Sqn Ldr Al Pinner had arrived in LF363/YB-W so I made my way up to the tank bank in the hope that he would go flying later in the BBMF Spitfire Mk IIa/P7350.
Apart from a few civvies, and the Classic Wings Tiger Moth, it was relatively quiet at the tank bank until about 14.00 when the Vimy replica fired up. It then flew a practice display routine with a series of figure of eight circuits around the Duxford airfield with some of the best low/slow flying I have seen in a long time. I was well impressed.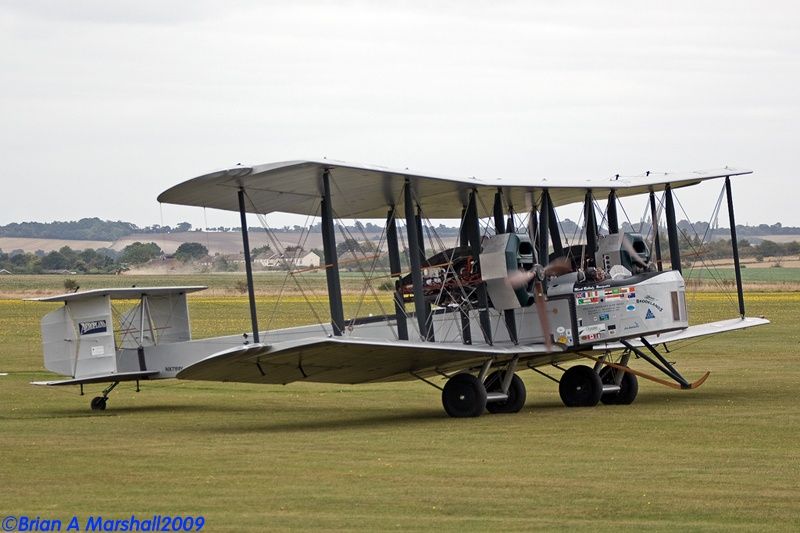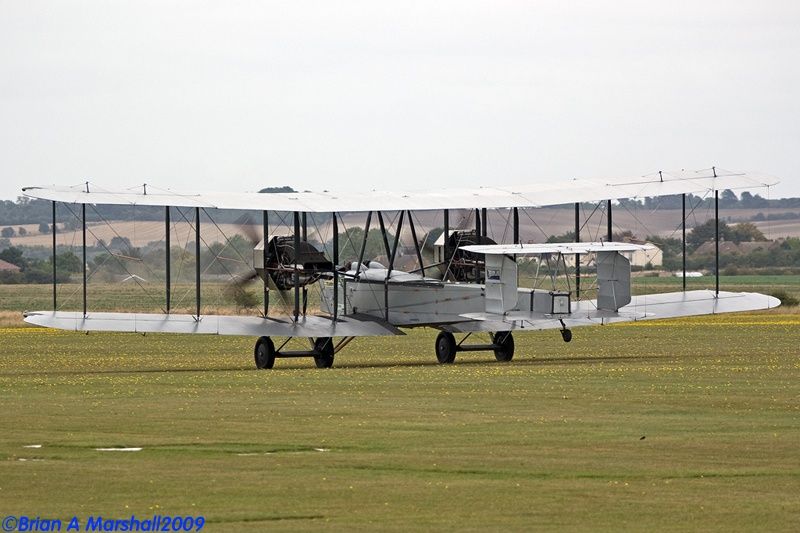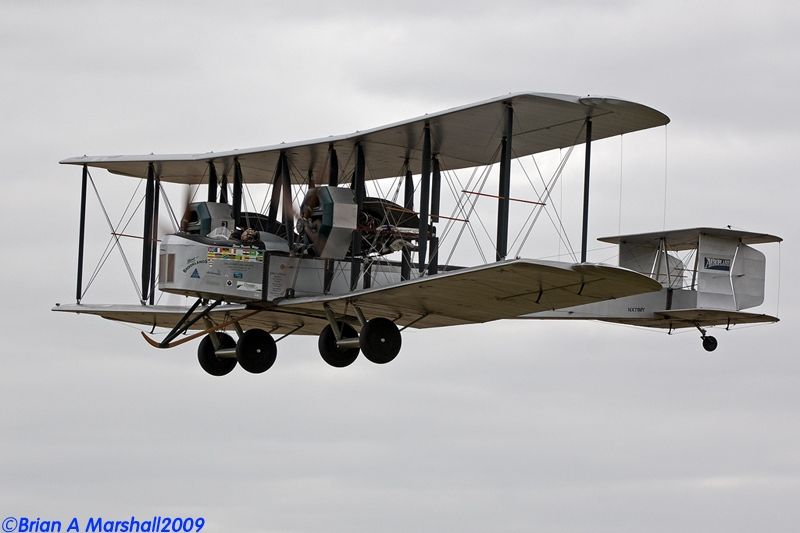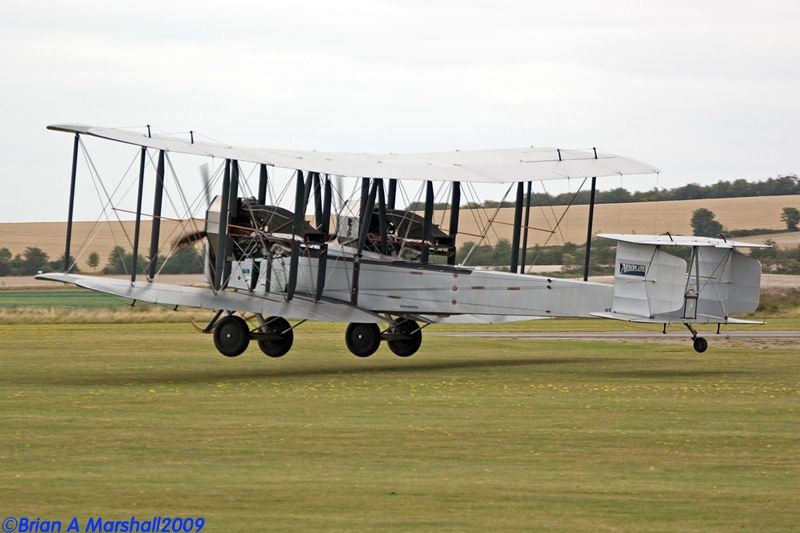 An Aircraft Restoration Company car with two engineers on board slowly drove up the taxiway, hazards flashing. It parked at the western end of the airfield, opposite the tank bank, followed shortly afterwards by the BBMF Spitfire Mk IIa in its new No 92(East India) Squadron markings of 'QJ-K'. It then took off and flew around for a while to the north of Duxford. On landing it taxied back to the waiting ARCo engineers and shut down. After a little chat the engineers did a bit of tweaking, the Spit fired up and flew around again. This happened about 4 times and when satisfied with the handling, the engineers headed back to ARCo and Al Pinner performed some aerobatics, although it was at altitude, before landing again.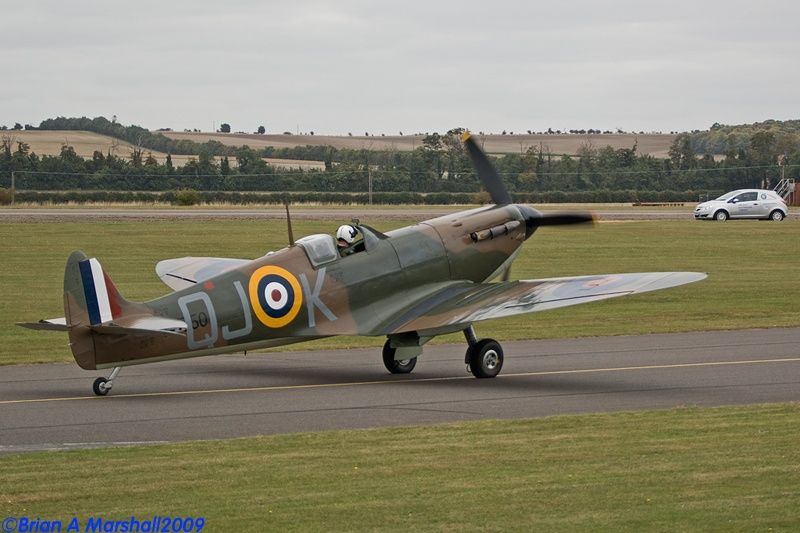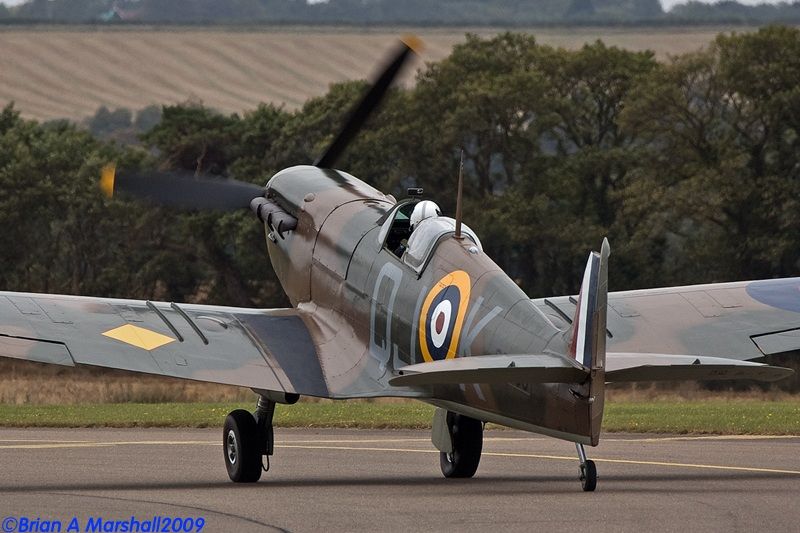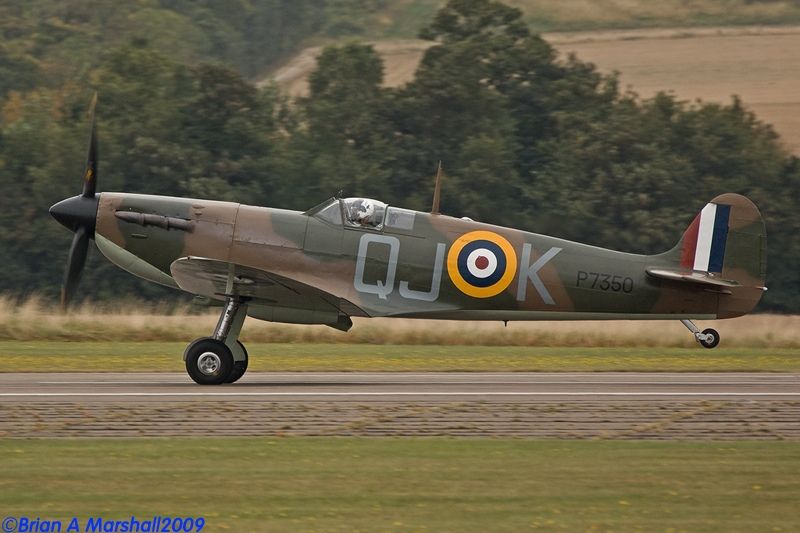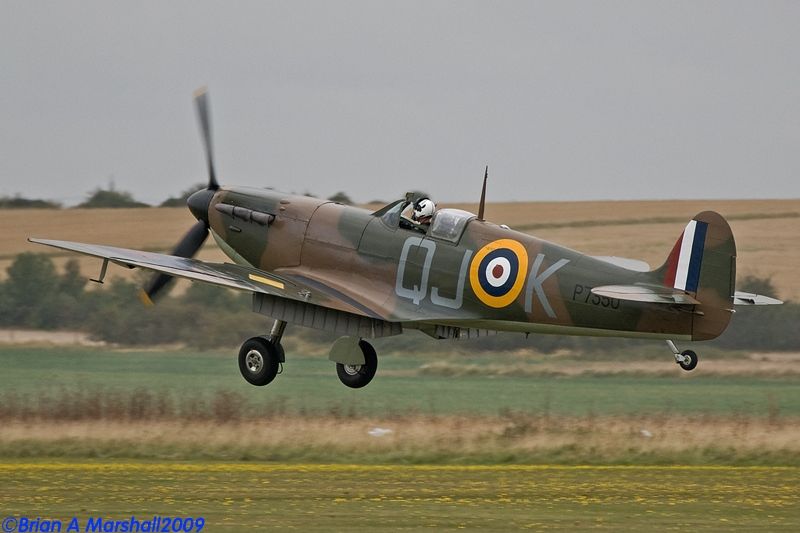 Between the comings and goings of the BBMF Spitfire, The Fighter Collection's TF-51D Mustang 'Miss Velma' fired up and Paul Bonhomme then flew to the north of Duxford for some aerobatics practice. Meanwhile The Old Flying Machine Company Spitfire Mk IXb/MH434 and Mustang P51-D 'Ferocious Frankie' were sitting at the runway hold line as 'Miss Velma' returned and then the two Mustangs and Spitfire did a mass take off and flew in formation over the airfield before departing for Goodwood.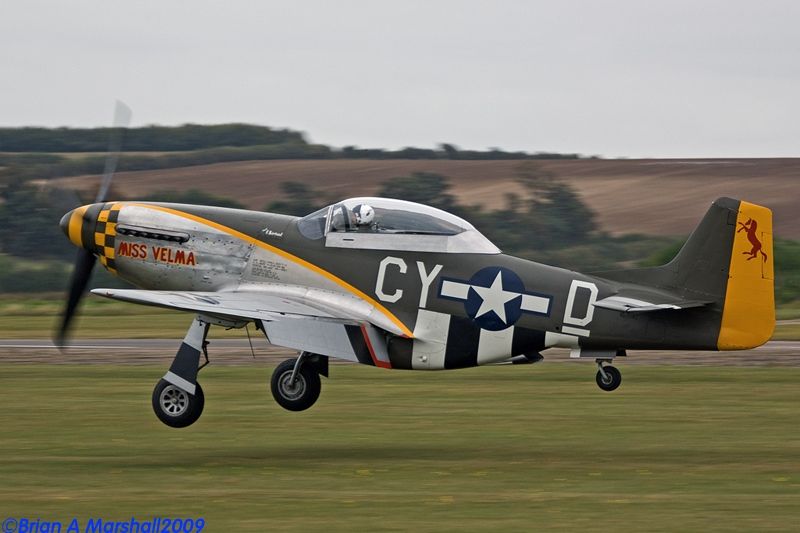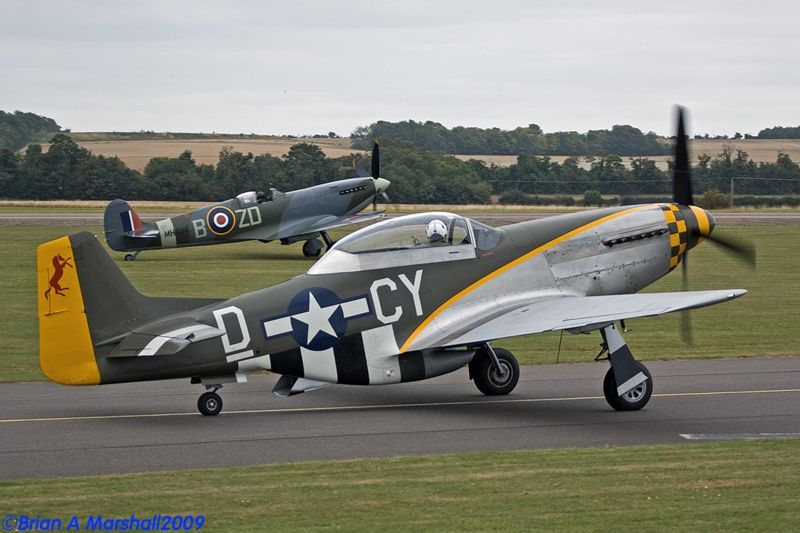 In amongst all this CASA 1-131E Jungman/G-BSAJ flew out and then Spitfire Tr.9/PV202 which was making the short hop to Cambridge to take part in the Marshall celebrations over the weekend.
Finally the Vimy fired up again and after a low slow turn over the M11 did a final pass over Duxford as it headed North! to go to Goodwood. After Goodwood it will be hangered at Dunsfold to await its fate.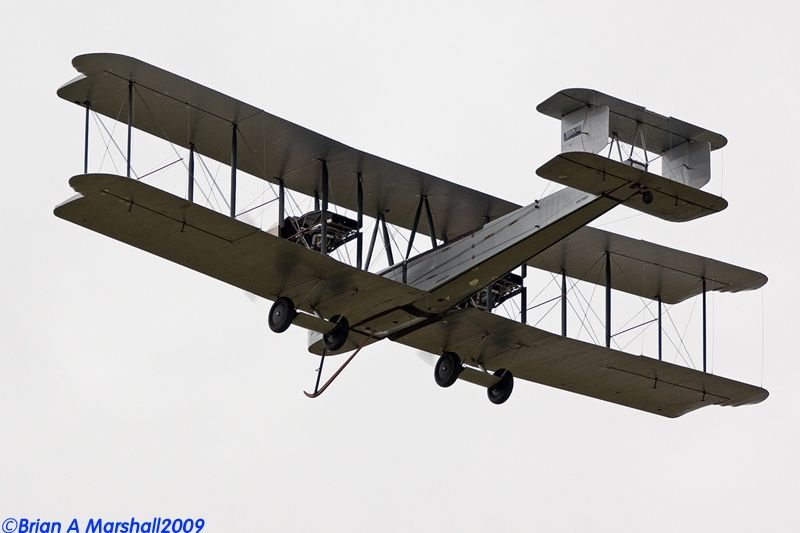 The BBMF Hurricane was still sitting outside ARCo as I left and I believe it may have taken part in the BoB flypast at RAF Northolt later that evening.
Brian