Congratulations to Bod, Steve and team - the "Biggles Biplane" flies again!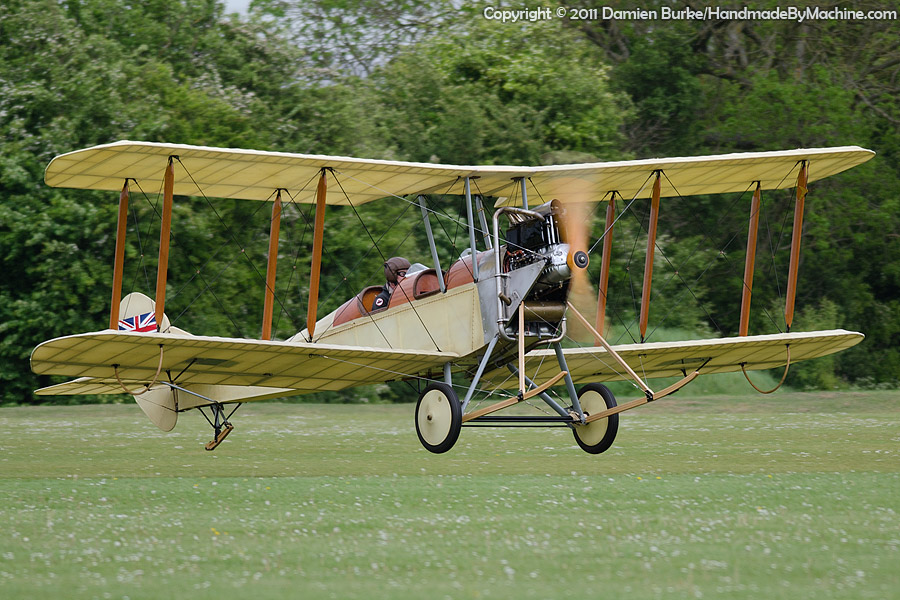 See the
Biggles Biplane website
for the aircraft's story.
Last edited by
DamienB
on Tue 10 May 2011, 8:56 pm, edited 1 time in total.
---
Great to see Damien !!

I can truely say I was weaned into my aviation passion by reading Biggle's adventures back in the 60's. I still have 'Biggles, Pioneer Air Fighter', a book I was entranced by as a kid !!

Mark
HTAFC
---
Would love to see this aeroplane, looks fantastic. Is it taking part in any Airshows this year?
---
Great picture Damien. And as said Well Done to the team behind the rebuild
---
Looks great! What's the scale, about 3/4 full size?
Pte. Aubrey Gerald Harmer, R. Suss. R. (att. to the Sherwood Foresters) KIA 26/9/1917 Polygon Wood, aged 19, NKG. RIP
---