Went to Wattisham this evening to see a Phantom arrive for the first time in 20 years. Jokingly asked the squaddies to let us in and a gentleman in civies just tells them "they are with me" and in we go. Turns out he is a LtCol and Senior Staff Officer on base. What a gent. He escorts us to HAS 25 which is the museum to watch the Phantom be unloaded.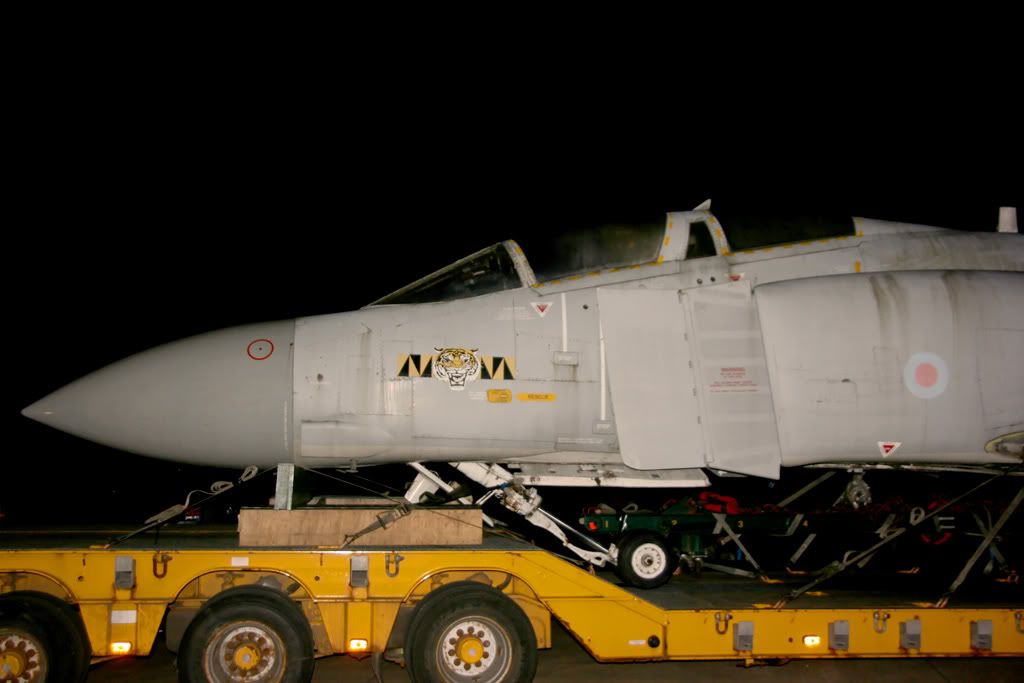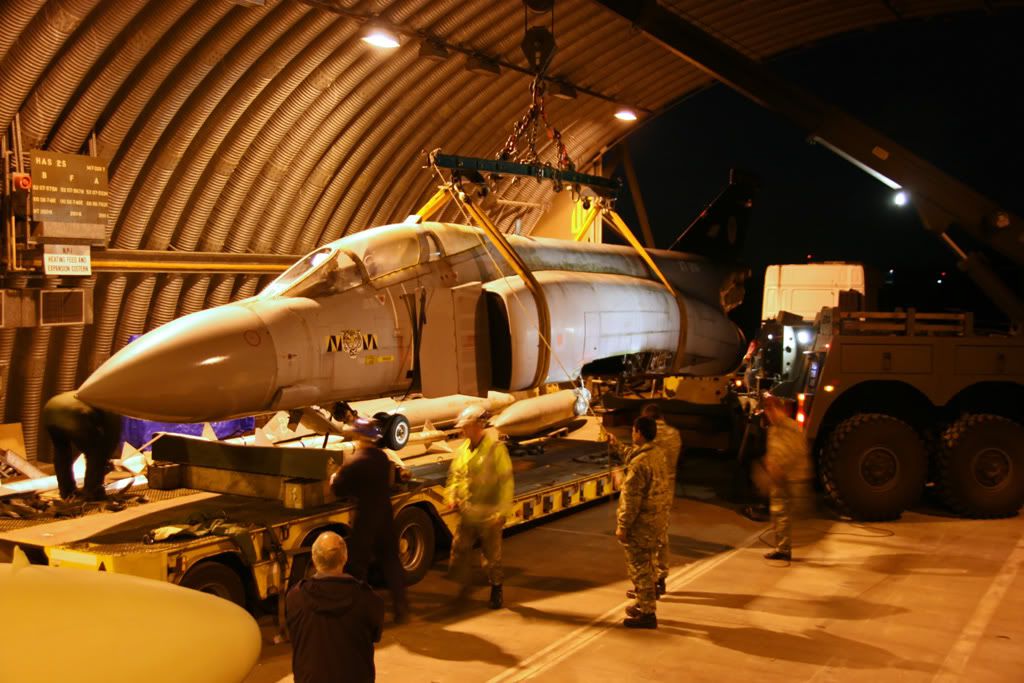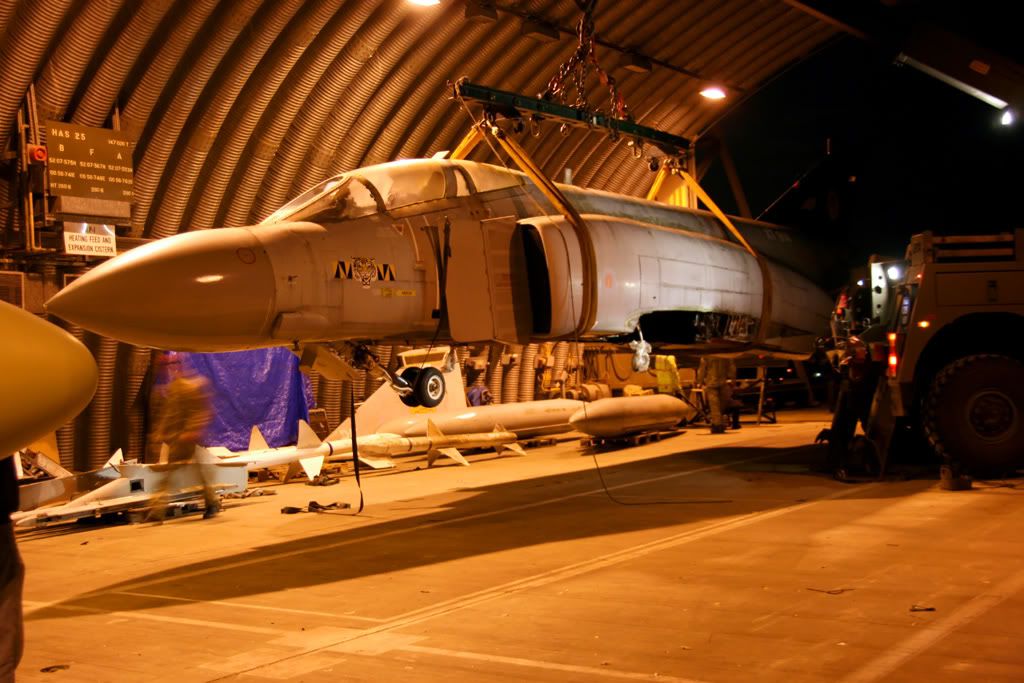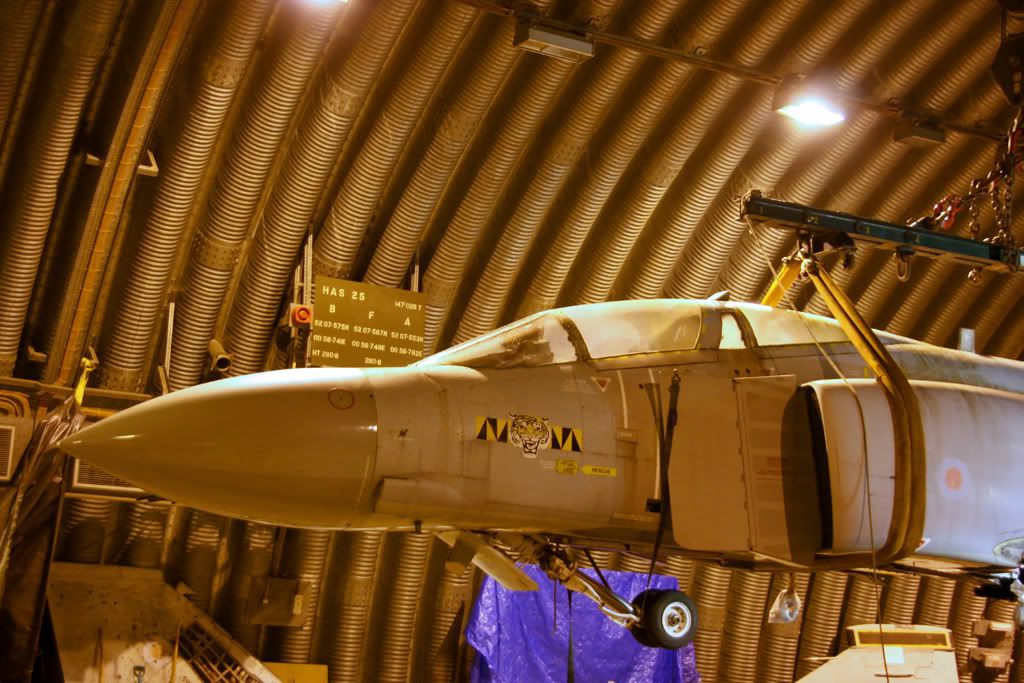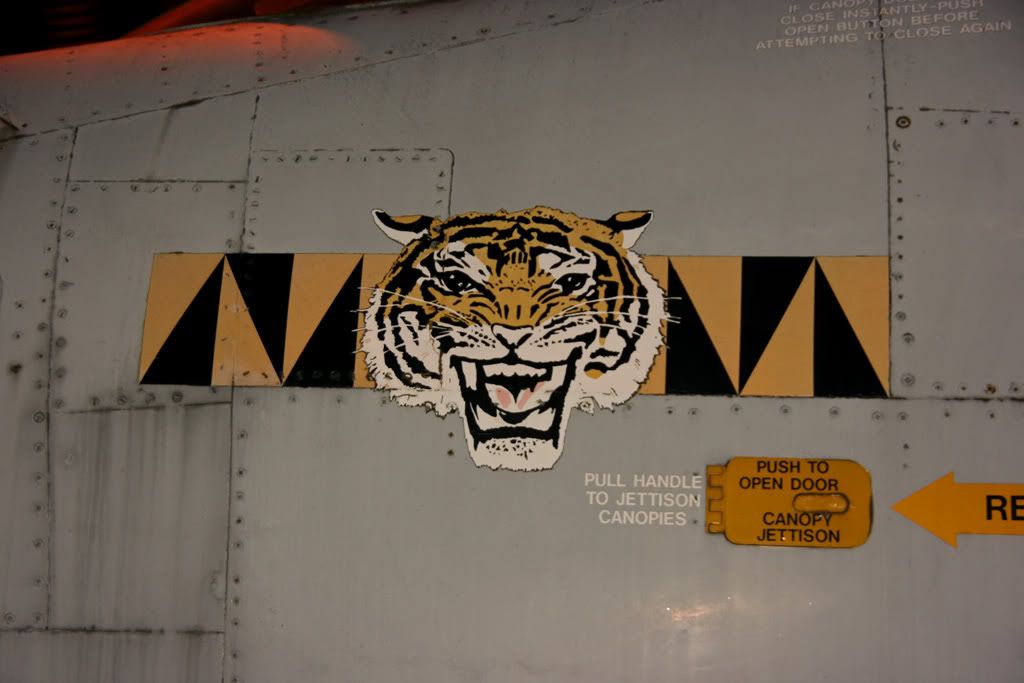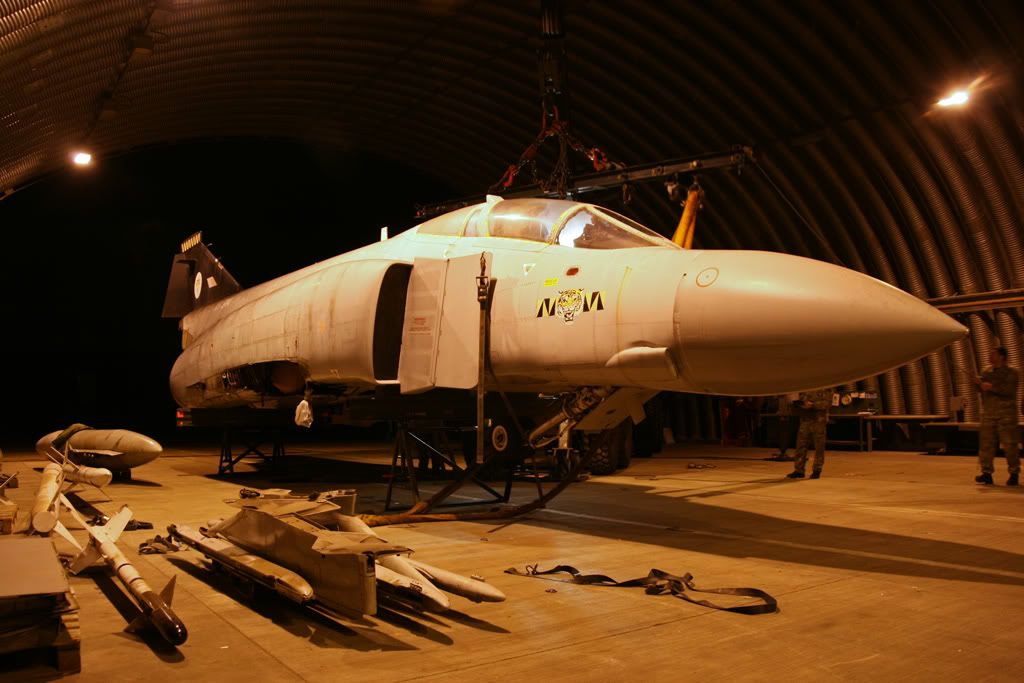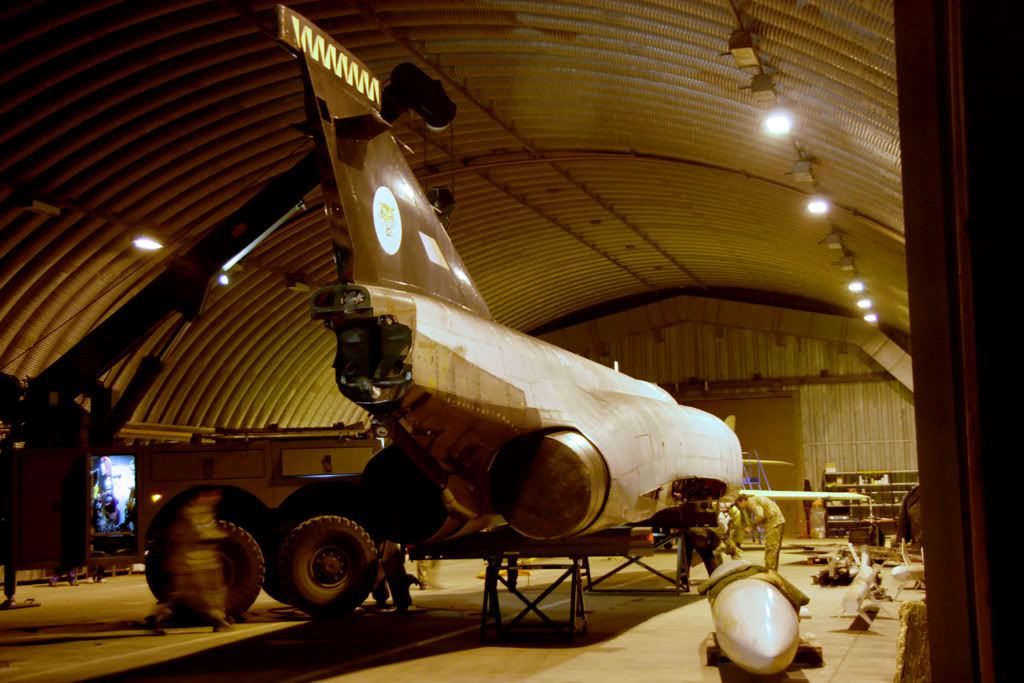 The Black Arrows Hunter in primer, awaiting its final coat.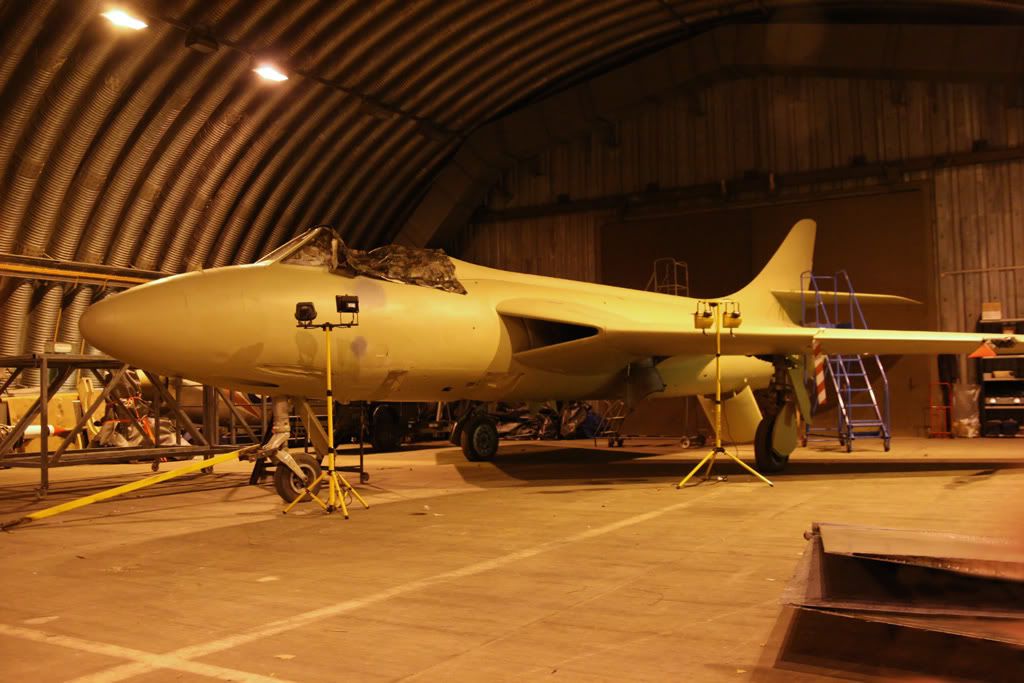 Some other relics.
Thanks to all at Wattisham they were absolutely brilliant.