Been meaning to post this on here for ages, a really quite special peice of Harrier memorabilia.
This is a 3 dimensional profile of a Harrier GR1 made by the apprentices as BAE Dunsfold and mounted on to glass which I have owned since the early 80s. The cut out is actually made from a peice of GR1 material which makes it even more special.
I was lucky enough to be at RAF Cottesmore on base with my Aunt, a serving Squadron Leader at that time for the last 2 days of Harrier operations and to go to the "hangar bash" after the last Harriers had touched down. The glass on which the cut out is mounted was signed during the hangar bash by all of the last RAF and RN Harrier pilots, plus the OC RAF Wittering and OC RAF Cottesmore as well as Wing Commander Gary Waterfall, at that time Joint Force Harrier Commander.
I hope you agree with me that it is indeed, a very special and unique peice of British Aviation, RAF, RN and Harrier history!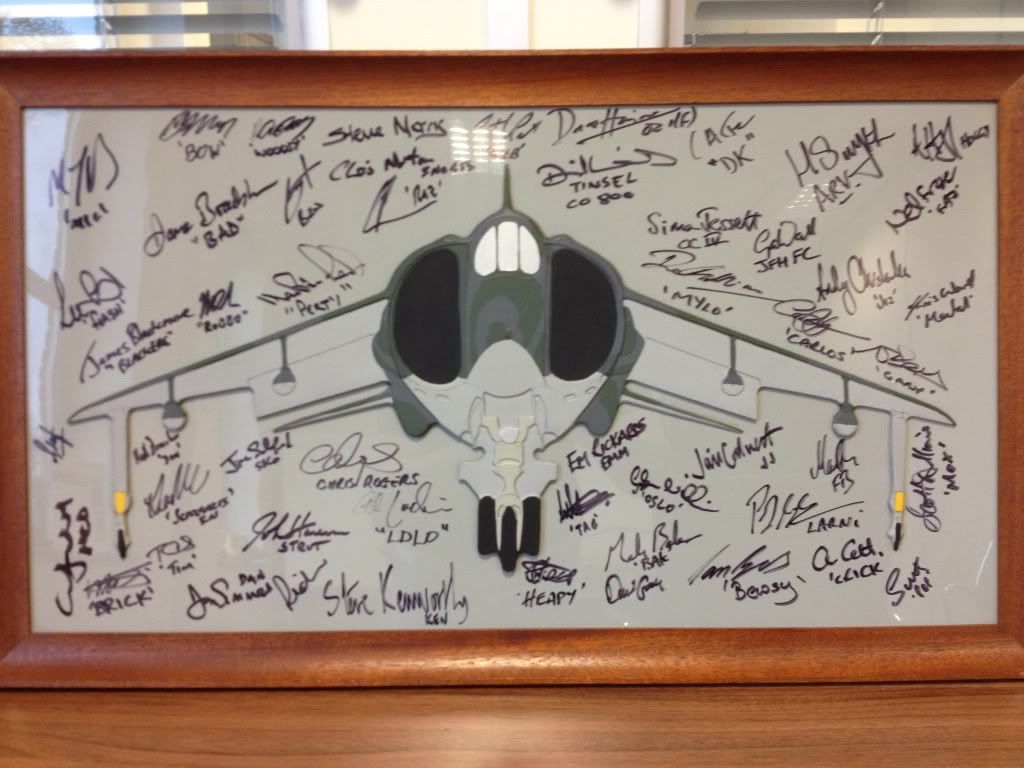 ...and no, its not for sale, I have turned down several large offers!