70 years ago a new hard runway was laid down close to the village of Stansted Mountfitchet for what became the 9th largest U.S. Air Force base in East Anglia. Known as 'George Washington Field', it was home to the 344th Bomb Group consisting of four squadrons of B-26 Marauder bomber's but today is operating passenger airliners and now called London Stansted Airport. As part of the celebrations the TFC P-47 Thunderbolt, 'SNAFU', spent a couple of hours on the ground at Stansted in amongst the airliners. On its return to Duxford late Friday afternoon, Stu Goldspink then gave a superb 20+ minute display over the airfield the majority of which I watched instead of photographing.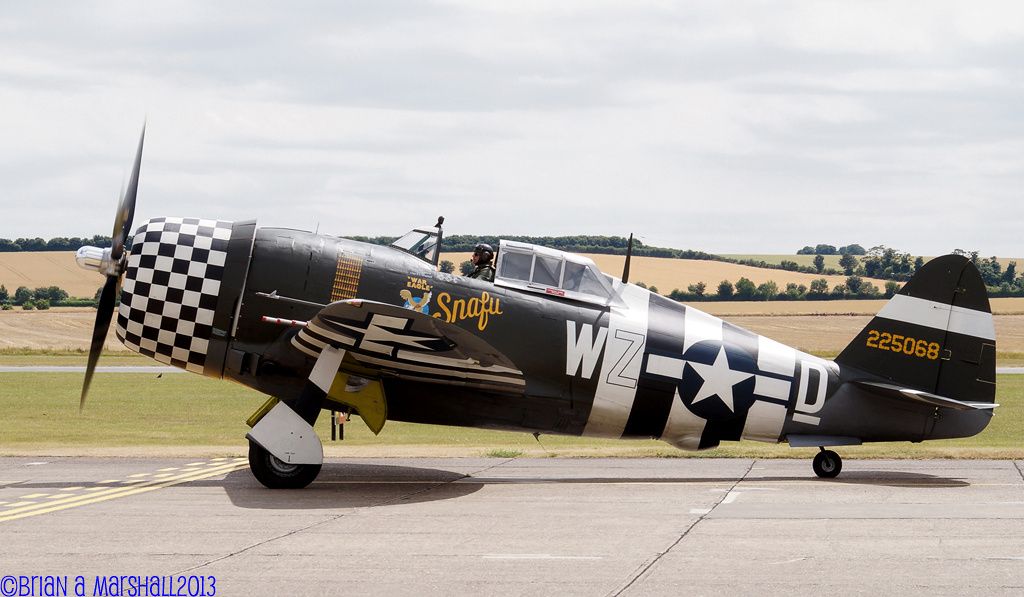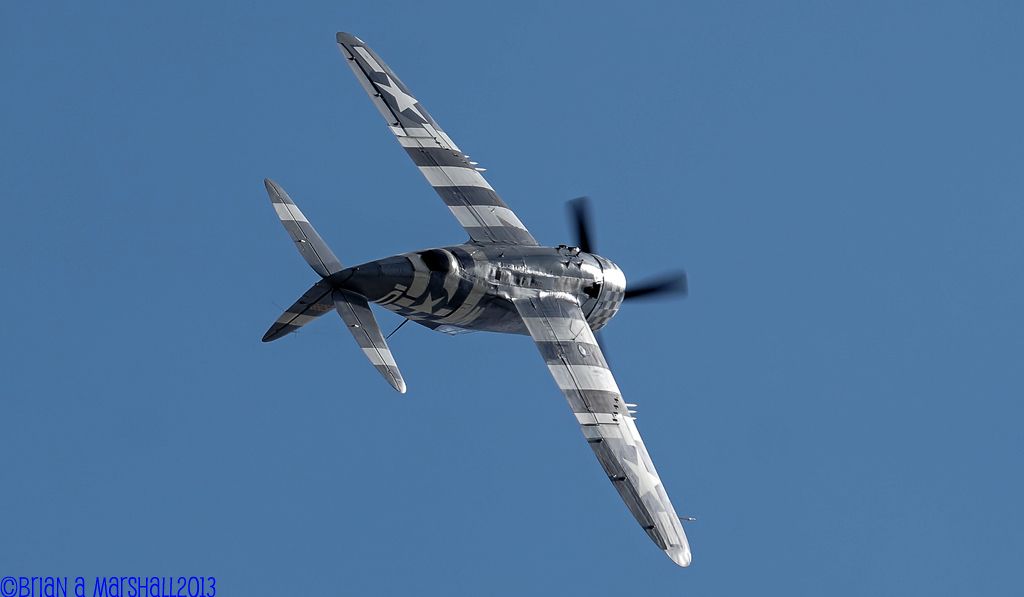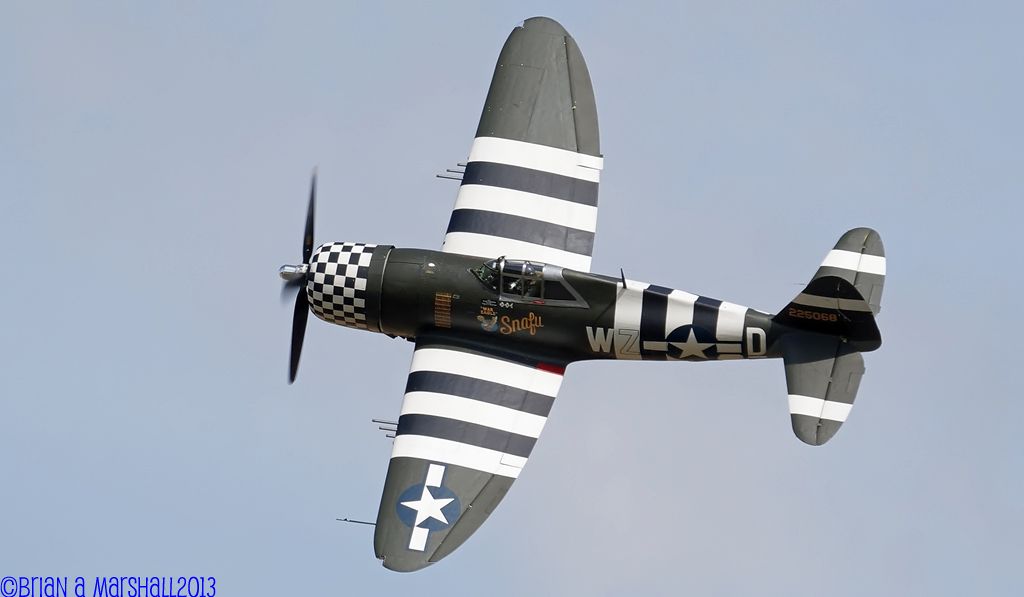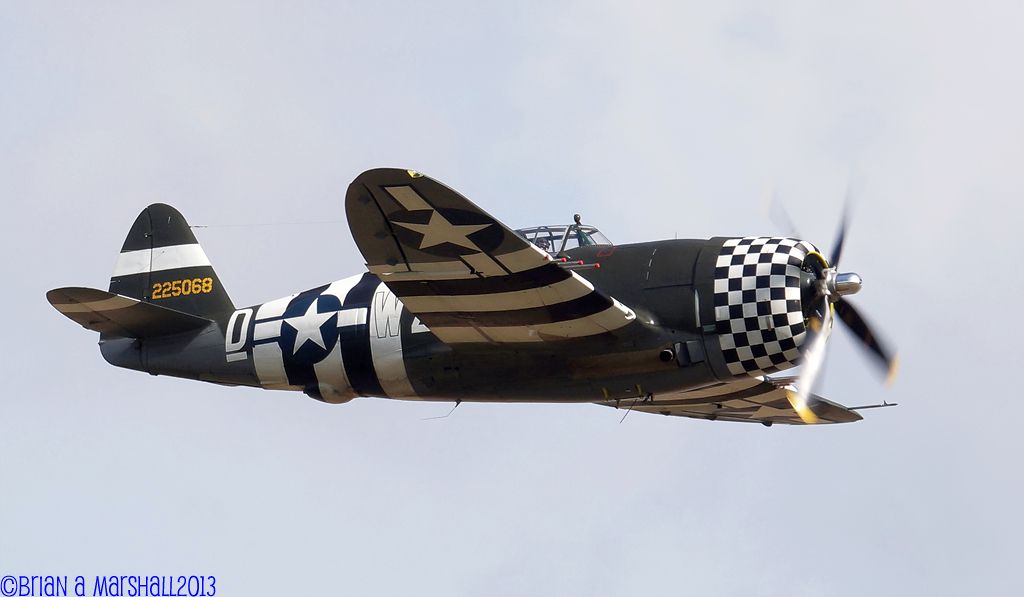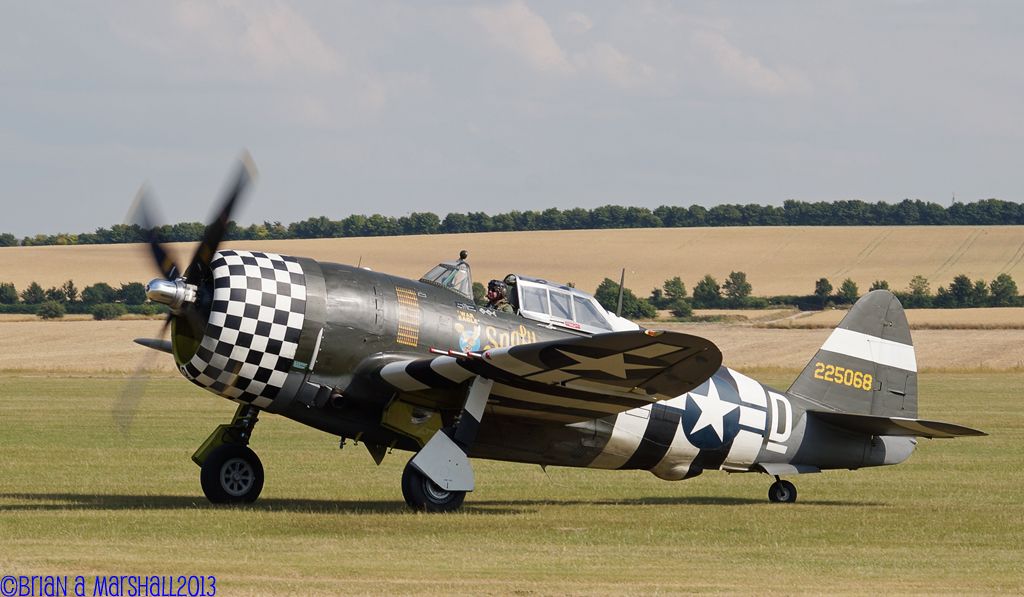 And what's the first thing a display pilot does on a very hot day to cool down?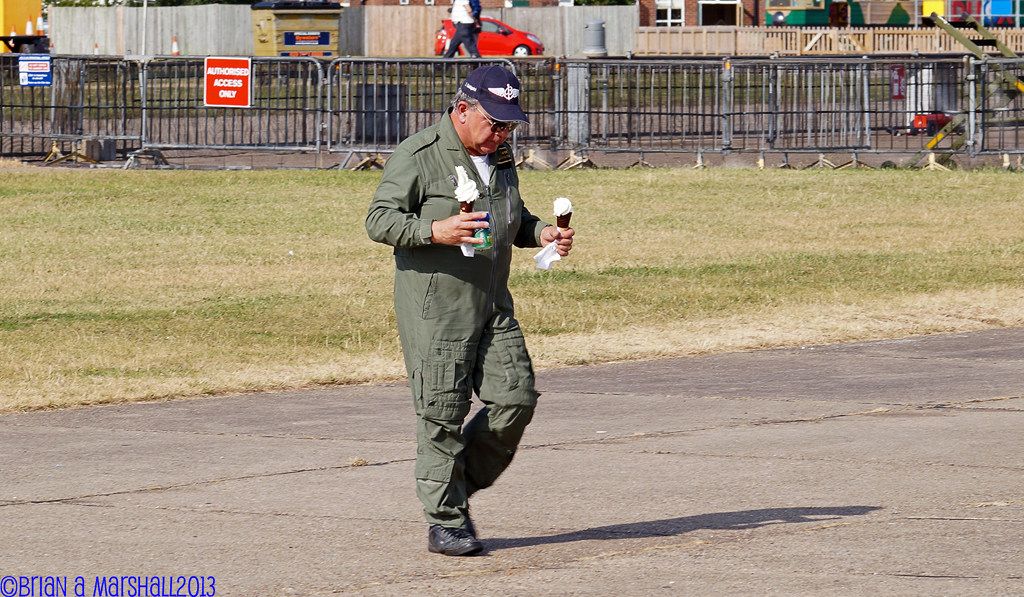 I should point out they weren't both for him.
Brian