Well this is going to be next build it is a monogram kit and i shall attempt to finish it as a LN machine of the mid 70,s. I shall be using xtradecal USAFE Phantoms based in England part 2 for this.
Now for the colour scheme i will be finishing it in 2 tone green & tan and not the flat brown that was carried by most Phantoms. now comes the colour matching problems i shall be using the following paints which will be applied by using an air brush. Tamiya XF-58 & Tamiya XF-27 for the 2 tone green and Tamiya XF-52 for the tan and for the white underside i shall be using Tamiya X-2. Now in the illustration it looks like a lime green but the FS number does come out as XF-52 flat earth and the images that i have seen of this colour is indeed a tan rather than a green. Well i shall start with the box shot and the obligatory sprue shots.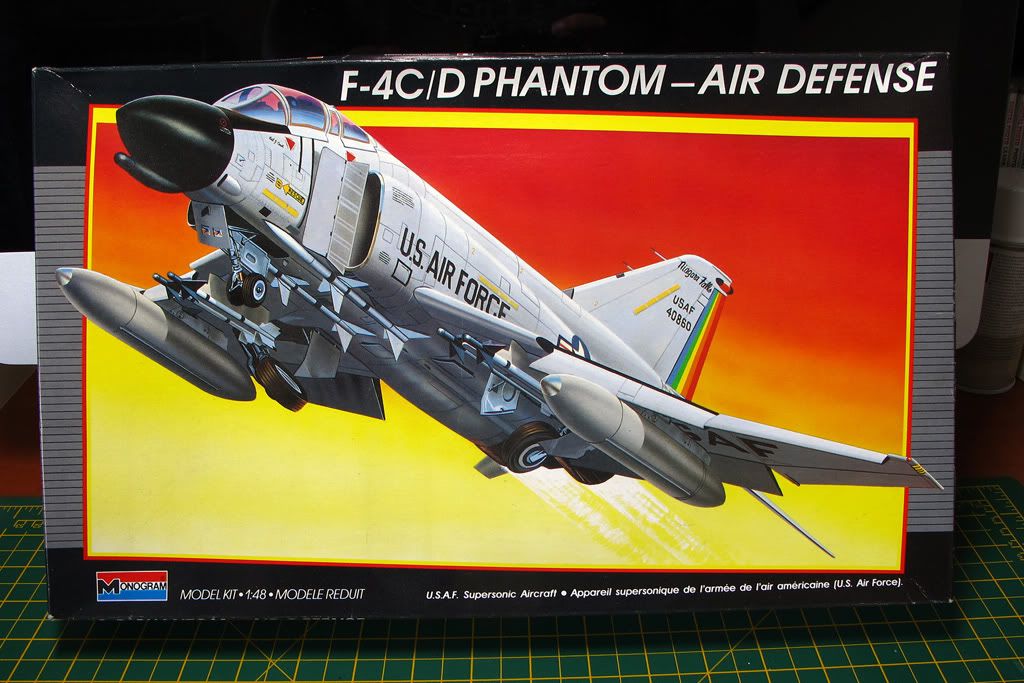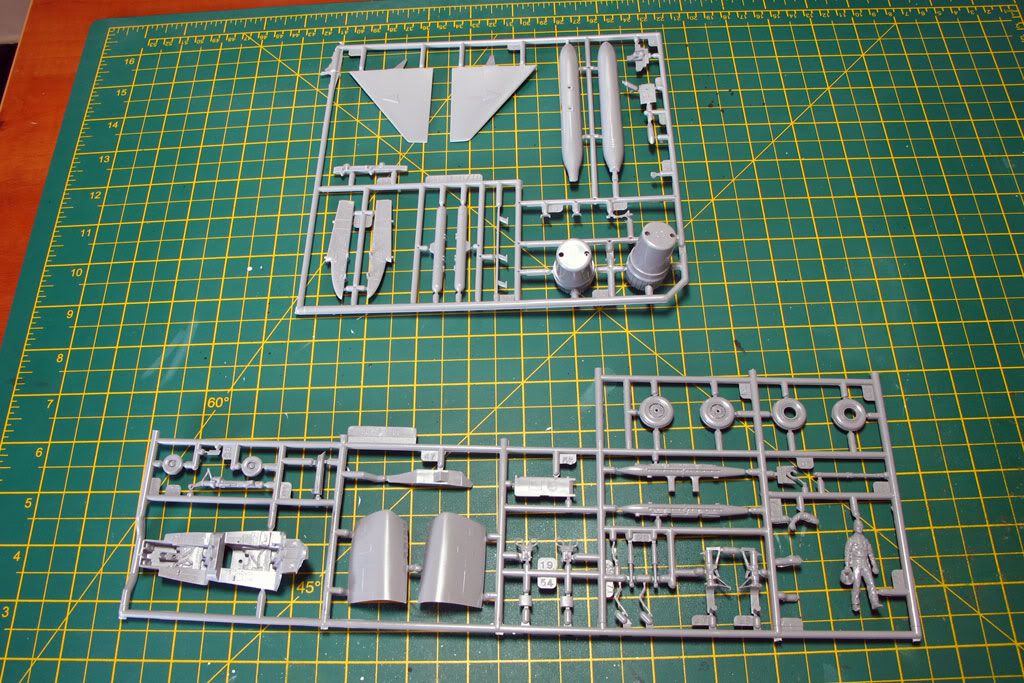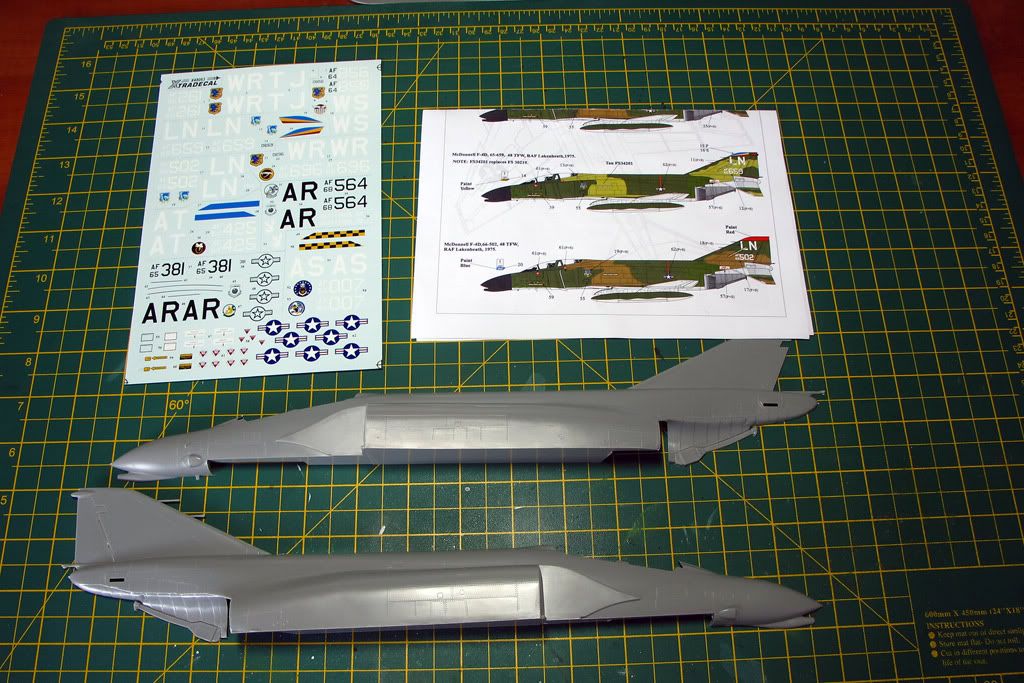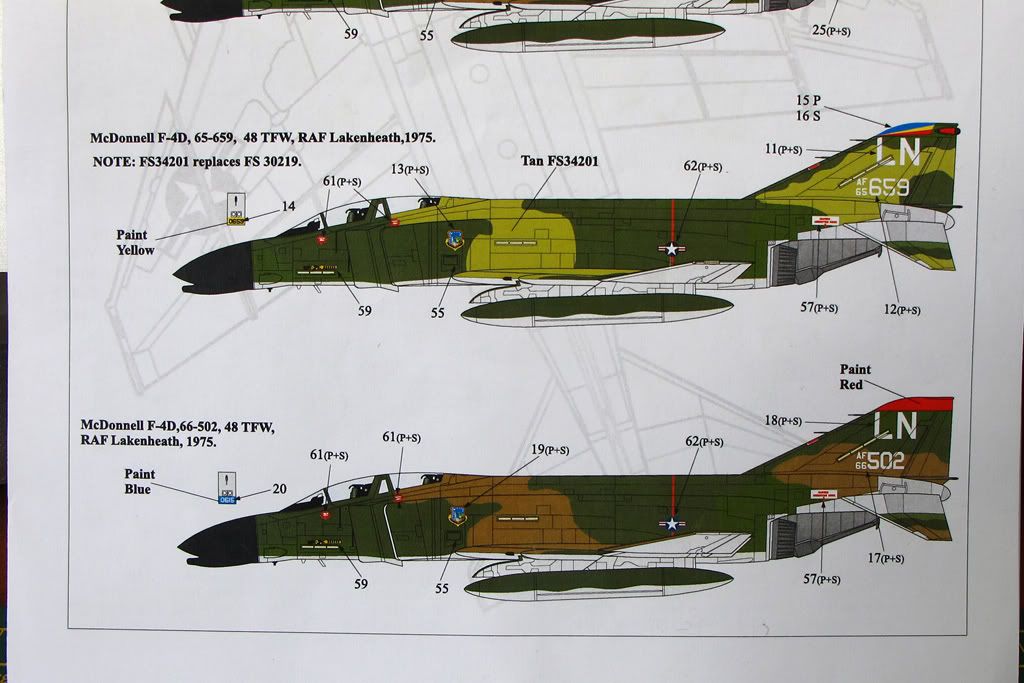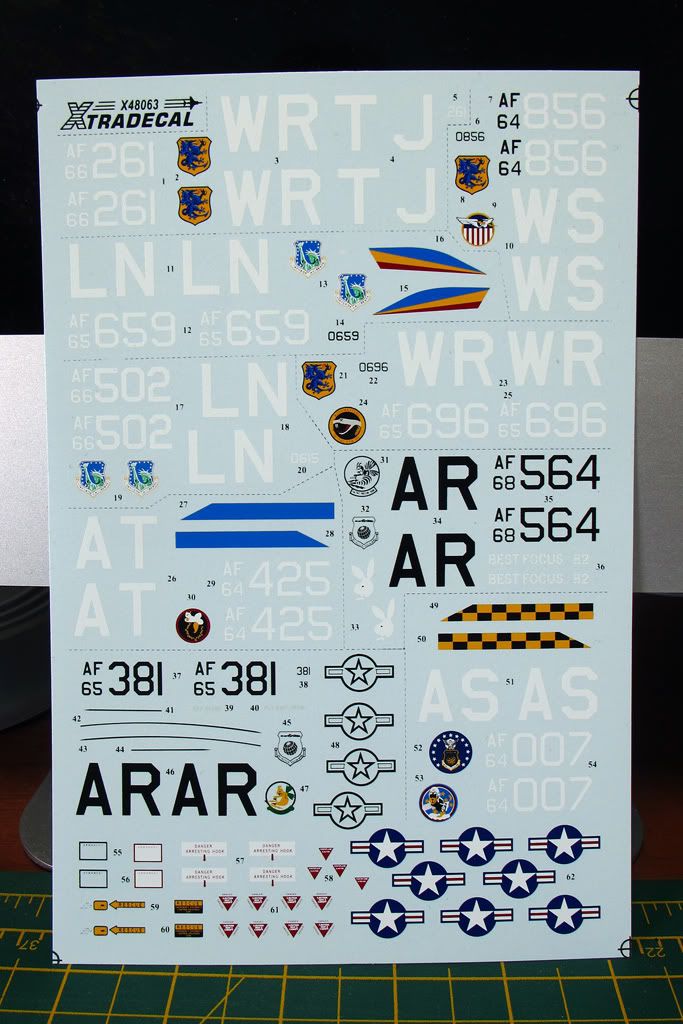 Well i have made a start and i did the cockpit this afternoon.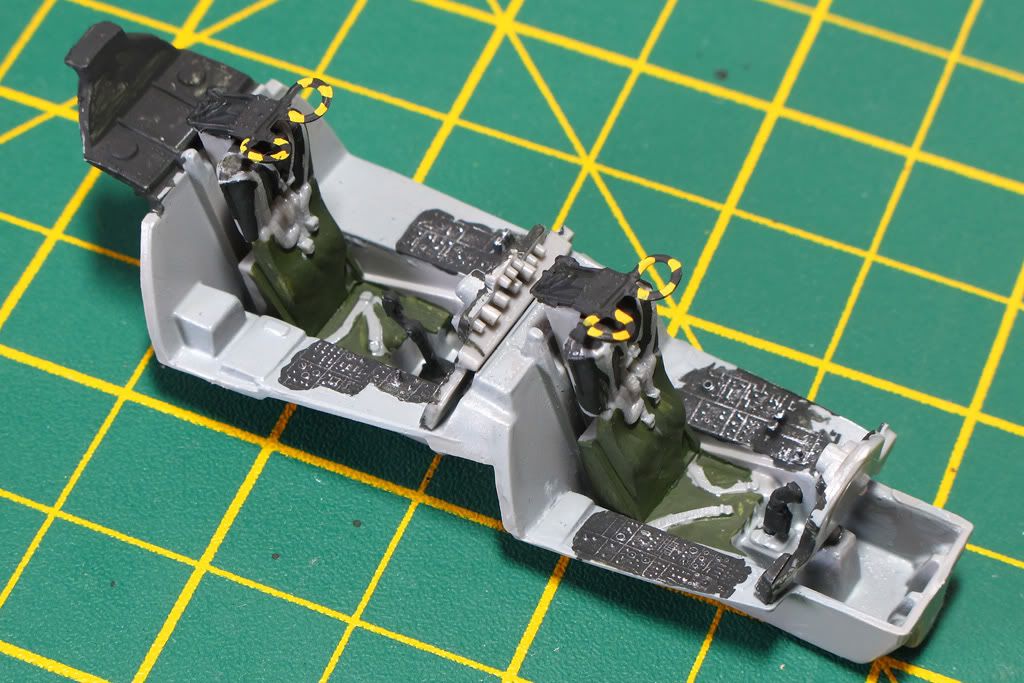 As before any hints and tips will be much appreciated i shall aim to get this done quicker than my other 1
Doug