Got an invite last month to take a trip up to Mull via Oban in a Pa28 and to hopefully formate with 2 x floatplanes Ce172 'G-DRAM' and Super Cub 'N5362X' en-route.
Pics aren't great due through perpex (my excuse) but the scenery up there is absolutely stunning.
We managed to locate the 2 floatplanes just north of Oban near Castle Stalker (of Monty Python And The Holy Grail Fame) and then we all set course for Oban, anyway, enough 'talk', here's the pics -
Castle Stalker and Floatplane -
N5362X gets a close up -
Oban Airport with G-DRAM on the runway -
The Connell Bridge with the Super Cub just touching down -
3 Floatplanes on the ramp, not often you'll see that in the UK -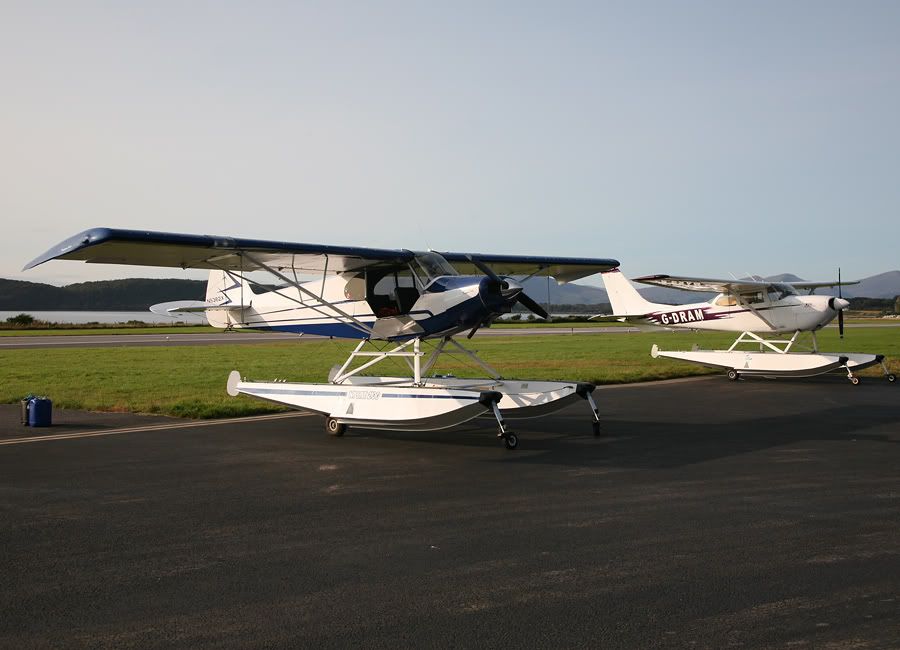 En-route Oban - Mull -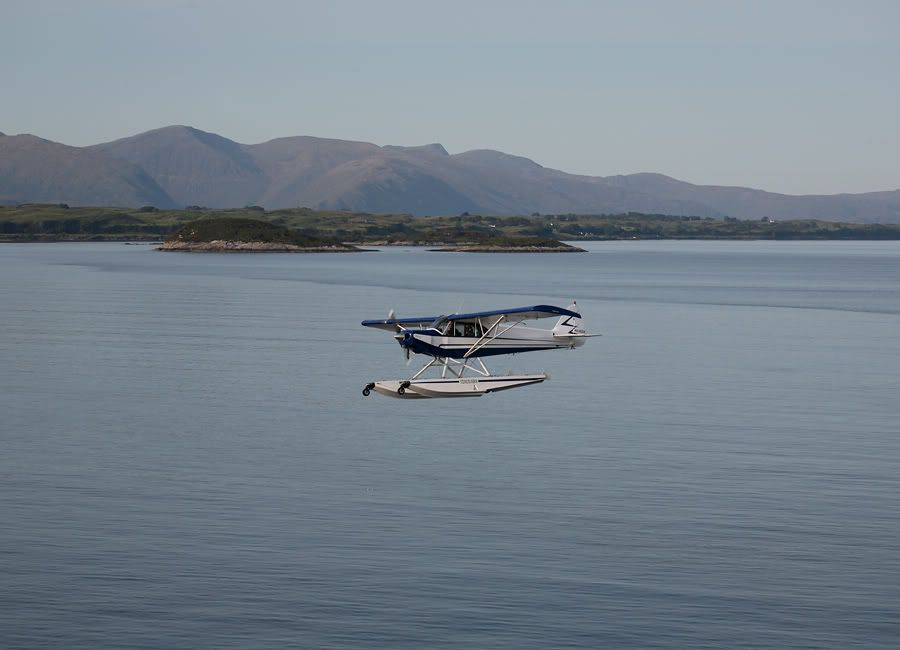 A 'splash 'n' go' on the Sound of Mull -
Sheep on the runway so you've got to do a low run down the runway to chase them off, note the 2 floatplanes top middle and the sheep adjacent the 07 threshold -
Downwind right hand for 25 -
Part II to follow.