Early Luftwaffe Phantoms
Thu 04 Feb 2010, 6:09 pm
To complement the excellent sets of shots taken by Henk de Ridder and Bertus posted earlier this week , here is a selection of some of the original and early styles of camouflage these beauties were once seen in before the grey set in . A couple of experimental schemes are also shown here , more to follow in due course .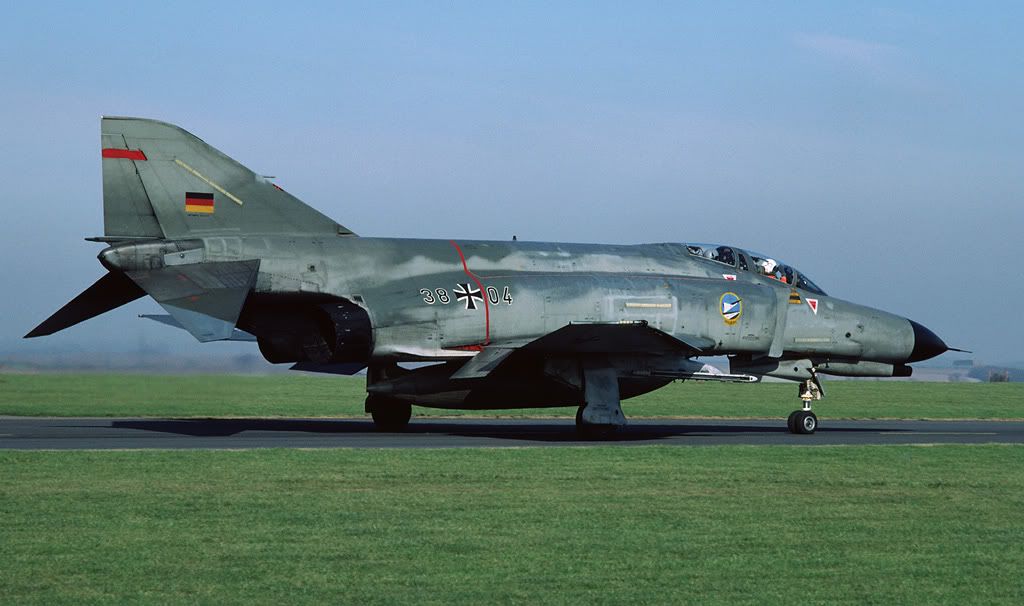 Thu 04 Feb 2010, 7:08 pm
Them were the days - Magnificent as ever.
Thu 04 Feb 2010, 8:01 pm
Lovely stuff as always! Superb!
Thu 04 Feb 2010, 8:03 pm
Superb.
Thu 04 Feb 2010, 8:12 pm
Brilliant shots!
The Norm72 scheme is one of my favourites - got an F-4F model kit that I intend to do that very scheme on.
Thanks for posting these - fantastic reference material!
Thu 04 Feb 2010, 11:32 pm
Fred Martin wrote:
This is a new scheme on me, looks the mutts
Thanks for posting
Fri 05 Feb 2010, 8:29 am
Top drawer stuff, prefer this old scheme to the grey ones of today.


----------------------------
Sat 06 Feb 2010, 11:03 am
l
Last edited by
RoverDriver
on Sat 07 Jul 2012, 7:30 am, edited 1 time in total.
Sat 13 Feb 2010, 4:30 am
Beautiful selection! Thanks for sharing.
love to see the experimental one (37-51)from Wittmund
Sat 13 Feb 2010, 1:13 pm
Very, very nice stuff...keep them comming! You can never get enough of mighty Phantoms!!

Cheers
Mick
Sat 13 Feb 2010, 10:01 pm
These certainly were the days, they look so bland now. Brilliant scans as well...
Sat 13 Feb 2010, 10:03 pm
I have to agree with the above; excellent scans from great images!