Having had my interest stirred by a private message, I thought I'd put up a few examples of the Wessex in Royal Navy service, so here goes...
The first is indeed the first... This is XL727, the lead ship of a trio of pre-production examples of the HAS.1. It had definitely seen better days when I photographed it on a very gloomy day at Halton where it was being used as an instructional airframe. From the look of it, I doubt if it survived too much longer, but haven't tried to check on its ultimate fate.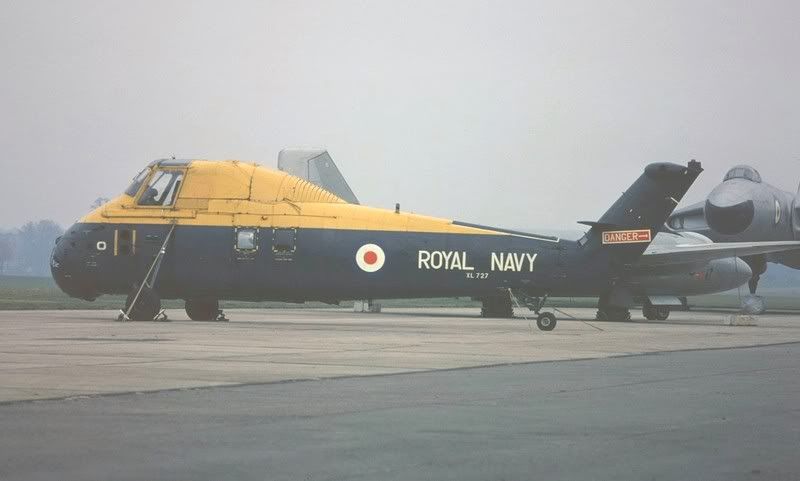 Another example of the HAS.1, albeit in much better condition. XP158 from the training unit at Culdrose took part in the show at Brawdy in August 1968. Sorry for the lack of unit data on this selection, but I haven't got time to check right now, so if anyone can add more info, feel free to do so...
Also at Brawdy in August 1968, HU.5 XT474 in the original 'sand-and-spinach' colour scheme. I believe this example was assigned to 847 Squadron at Culdrose at that time.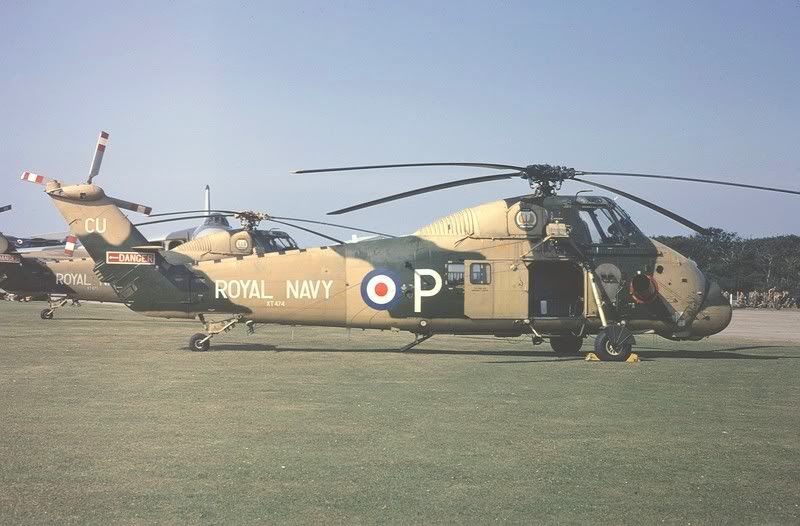 Yeovilton was another base that had a long association with the Wessex. Seen at the 1969 air day, this is HU.5 XS514 from HMS Bulwark, also in 'sand-and'spinach'.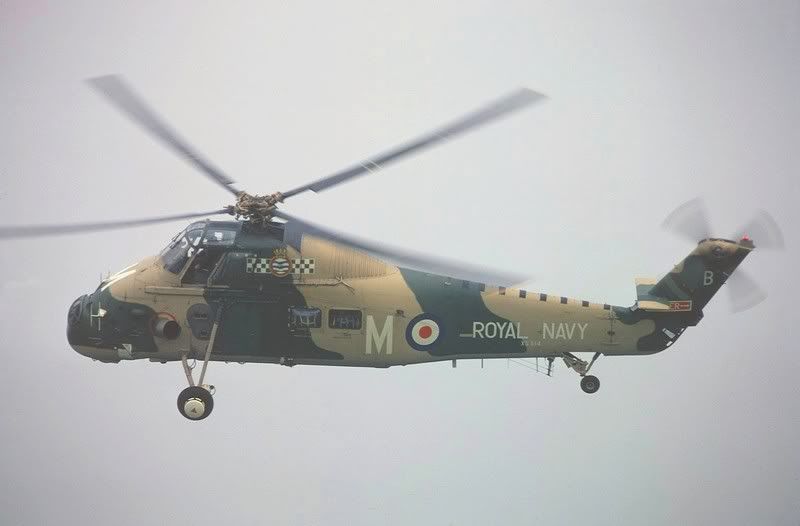 By 1973, the original colour scheme was little more than a memory, with the HU.5 fleet having changed to what was basically a dark green overall finish. The 1973 air tattoo at Greenham Common featured HU.5 XT475, also from 847 squadron (I think...) which by this time was based at Yeovilton.
Ark Royal's SAR bird, XS880, in September 1970...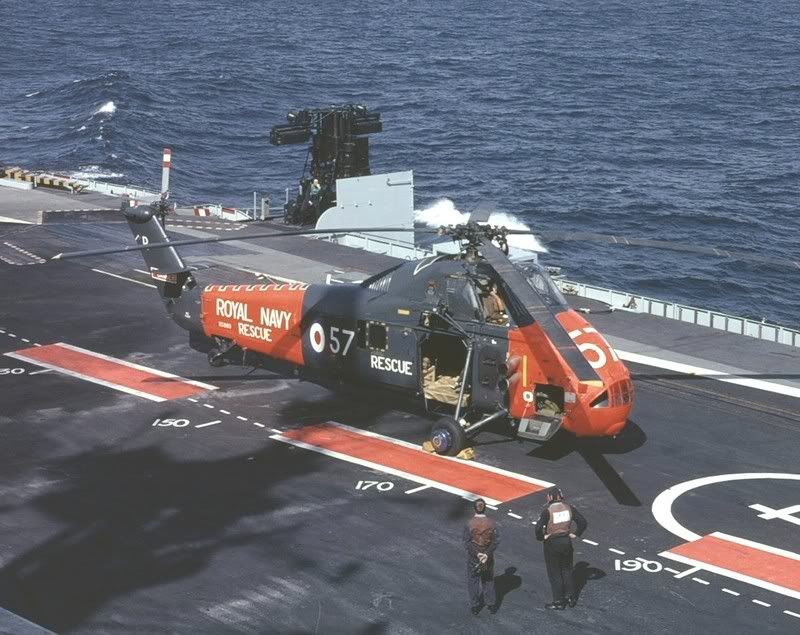 Another SAR specialist, XM326 from Portland was a participant in the 1972 helicopter meet which took place at Lee-on-Solent (but you should have seen the German Navy Choctaws!!!).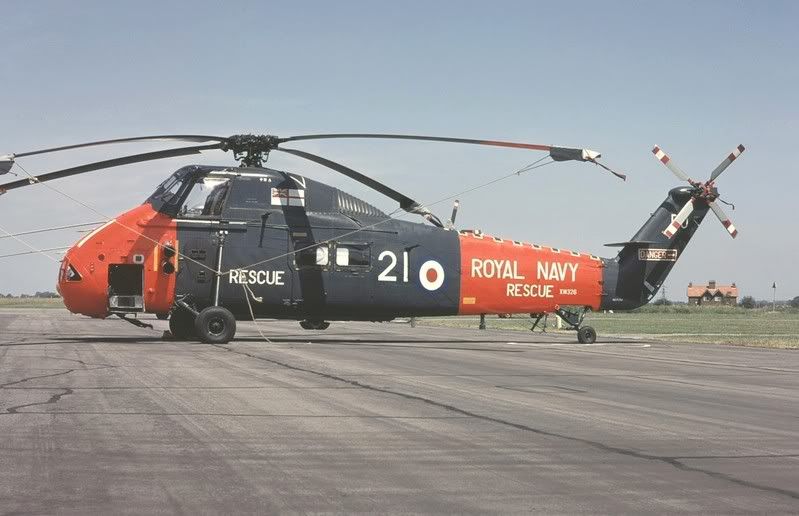 HU.5 XT476 was assigned to 846 Squadron when it appeared at a Middle Wallop show complete with missile armament. My knowledge of anti-armour missiles leaves a bit to be desired, but it looks as if this is carrying two different types - one of which might be an SS.11.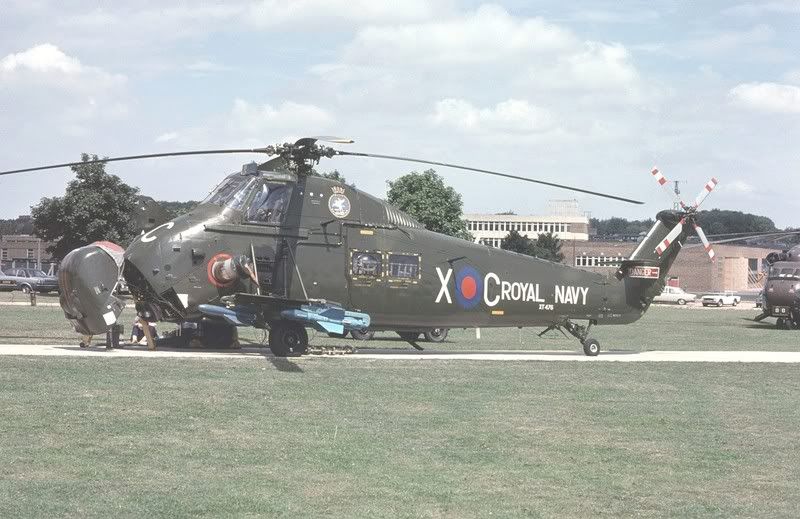 An HU.5 in a very different and most attractive light green and white colour scheme, XT770 is seen at Yeovilton's air day in 1975. It was clearly being used as an 'Admiral's barge', but I can't recall which admiral... It definitely wasn't Horatio Nelson, that much I do know...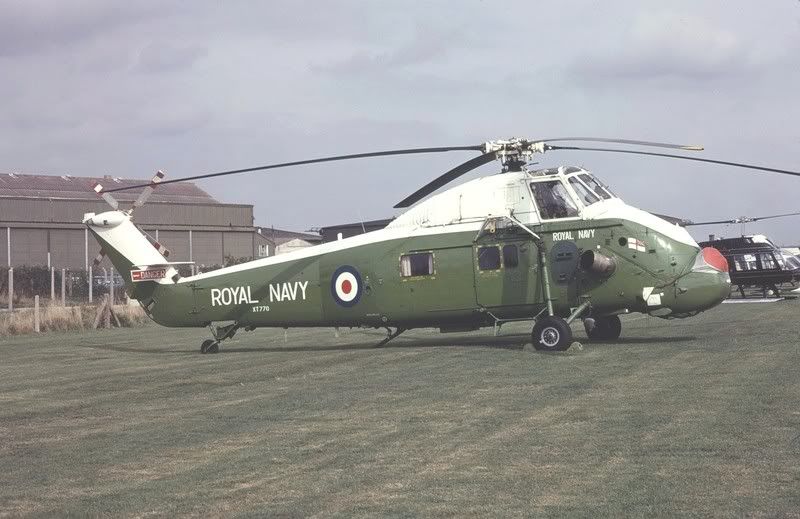 Two years later, the airfield attack that invariably closed Yeovilton shows in fine style featured plenty of Wessex action. Here, five of them lift after probably inserting troops while four others lurk in the distance, awaiting their turn to appear before the crowd.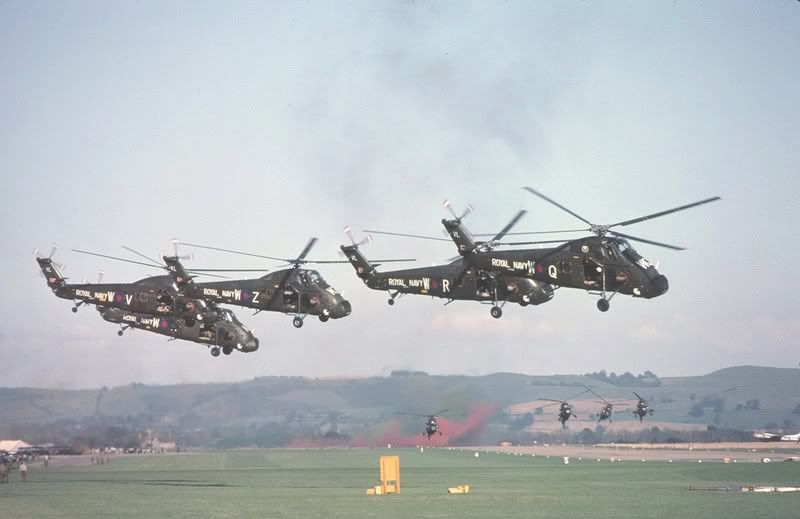 A HAS.3 from Portland in the static display at Yeovilton in August 1979.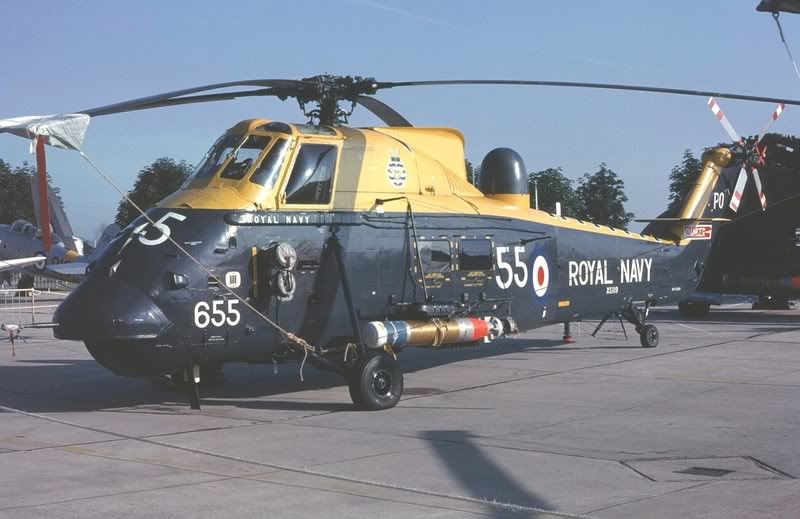 By the time of the next show at Yeovilton in 1980, the Wessex was fast becoming even more drab, as evidenced by HU.5 XT453 in an overall grot scheme, with black Royal Navy titles and code letter, but lacking unit badges. A real contrast from how they started out...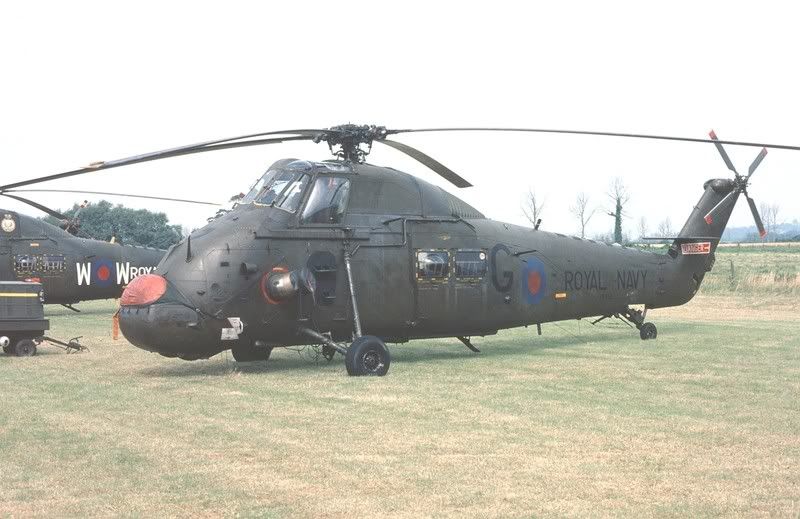 The Wessex HU.5 was still in evidence in the 1984 Yeovilton show, but was nearing the end of its operational career, with the Commando/Sea King having entered service as a replacement. HU.5 XT765 still looks pretty sprightly as it swoops in to deposit troops during the set piece - which yet again featured that ghastly pink smoke...
The end of the road...but useful to the last. Quite a few examples of the Wessex probably wound up on fire dumps. HAS.3 XM927 at Shawbury in 1996 is typical and still displays evidence of service at Portland.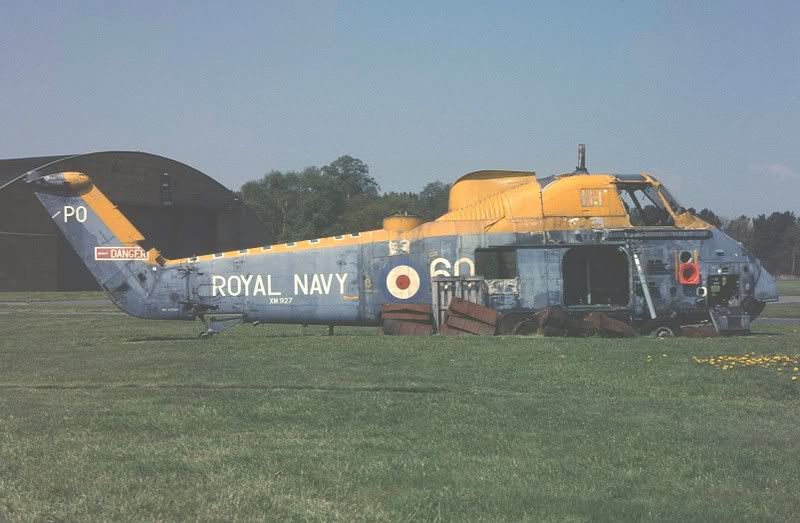 The RAF also made extensive use of the Wessex and I'll close with just one from the junior service. This is XV732 of the Queen's Flight/32 Squadron at Northolt. If my memory isn't playing tricks, it was taken when the Wessex was retired from Royal duty in 1995.