Mystery Bf-109 pics and others.
Wed 15 May 2013, 8:20 pm
About 25 years ago i was given some photographs by a family member or relative , i believe from Australia.
I can no longer ask where they came from as the people have sadly passed on.
I apologise for the quality of the photos, but they have been around a day or two.
I believe the Bf-109 is one now preserved is Australia somewhere but if anyone has any idea's about any of the pictures then please say, some are obvious others not so, hope they are of interest to someone.
Messershmidt Bf-109;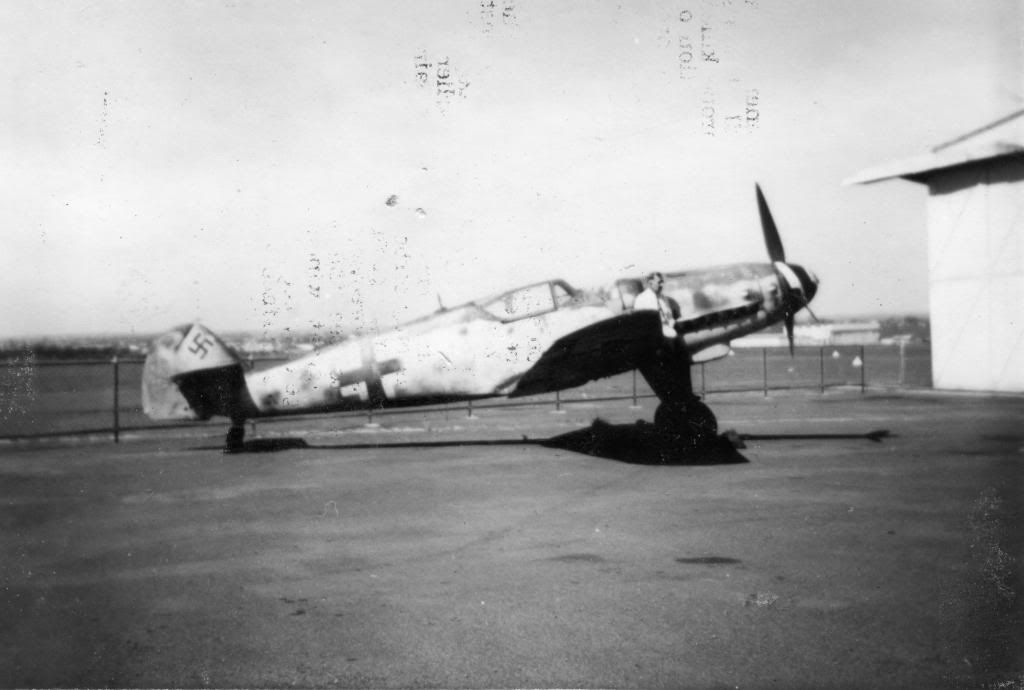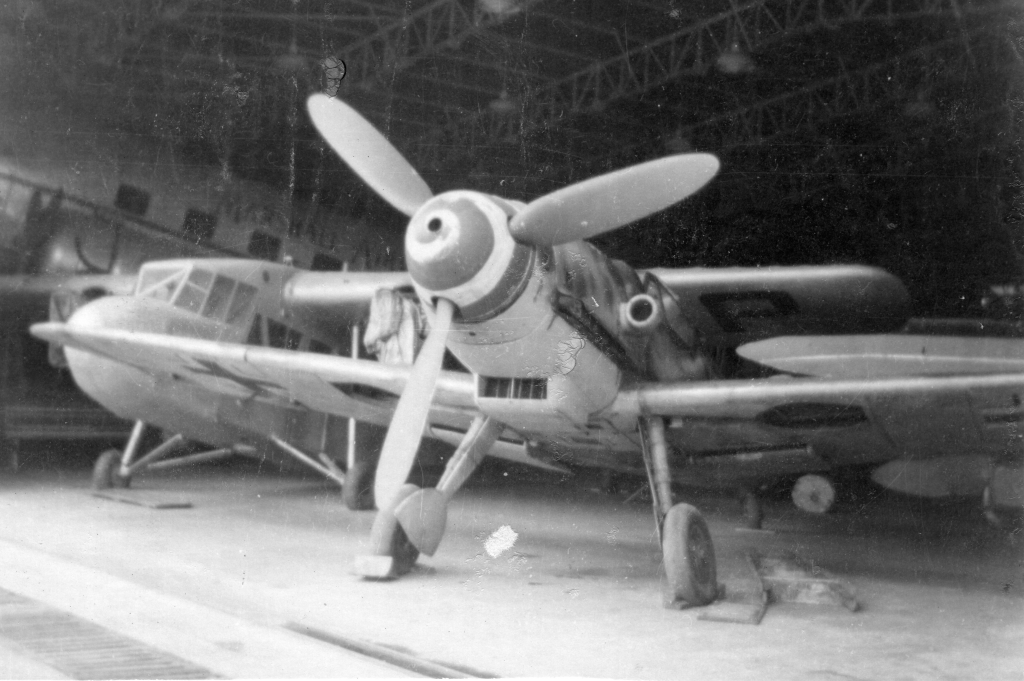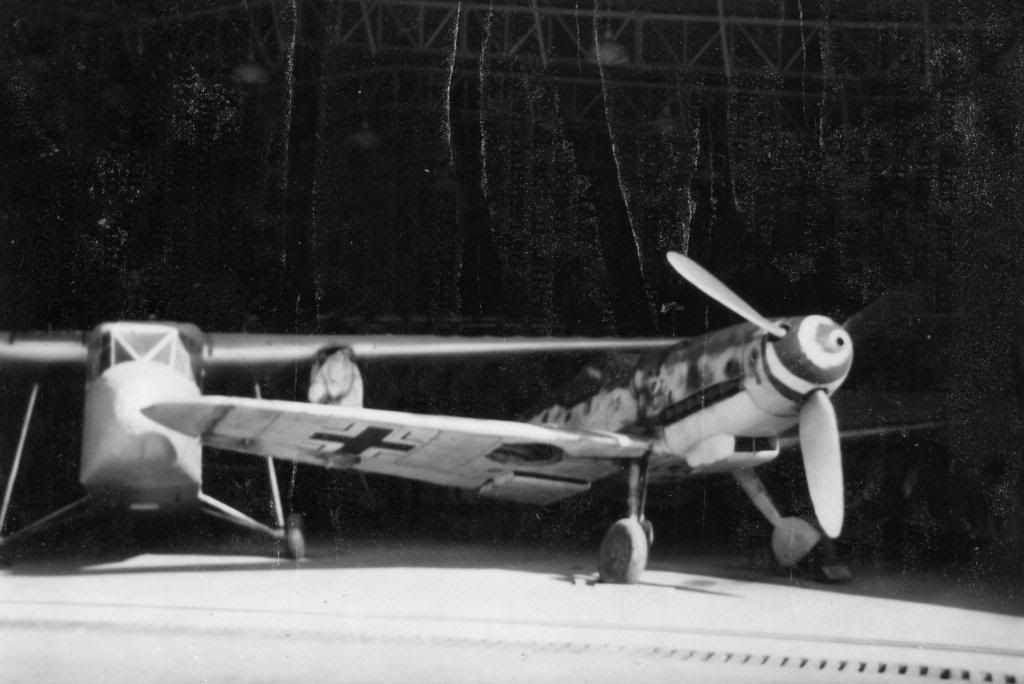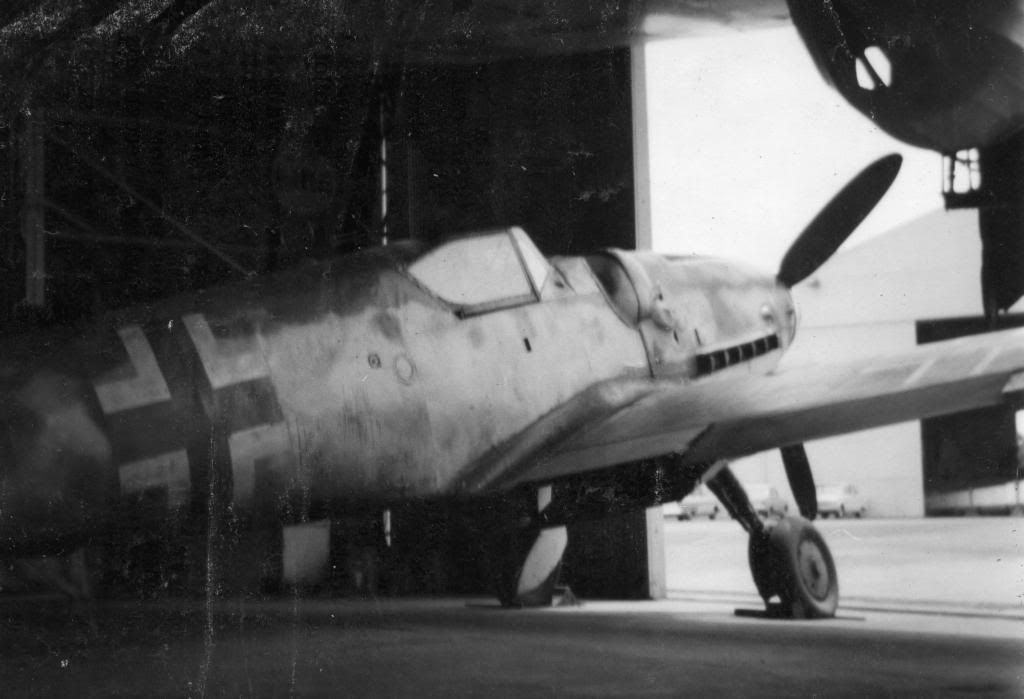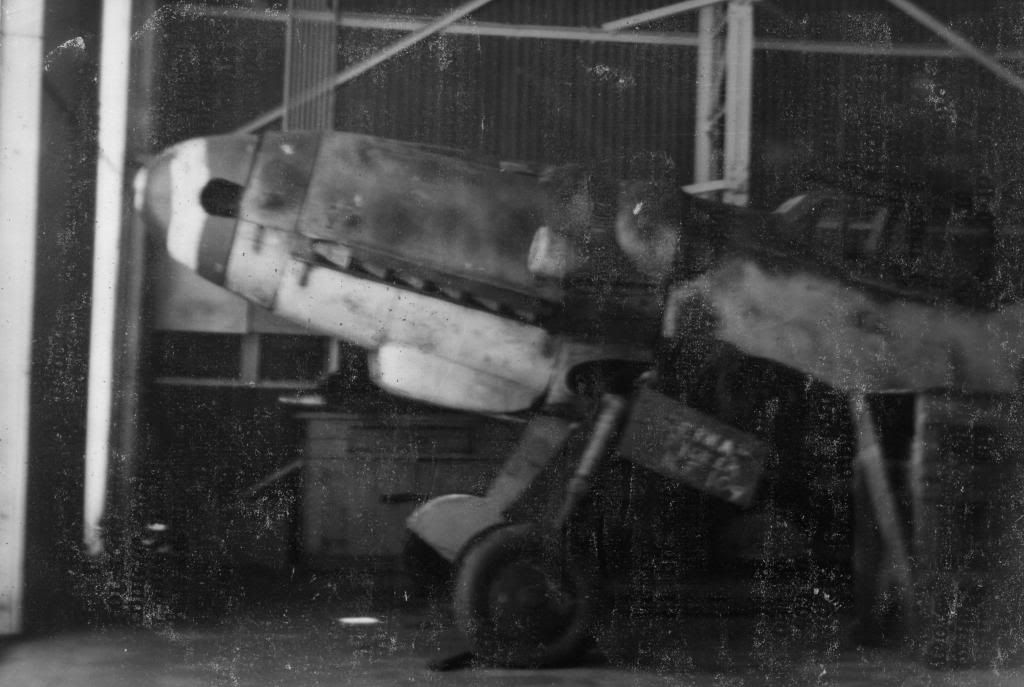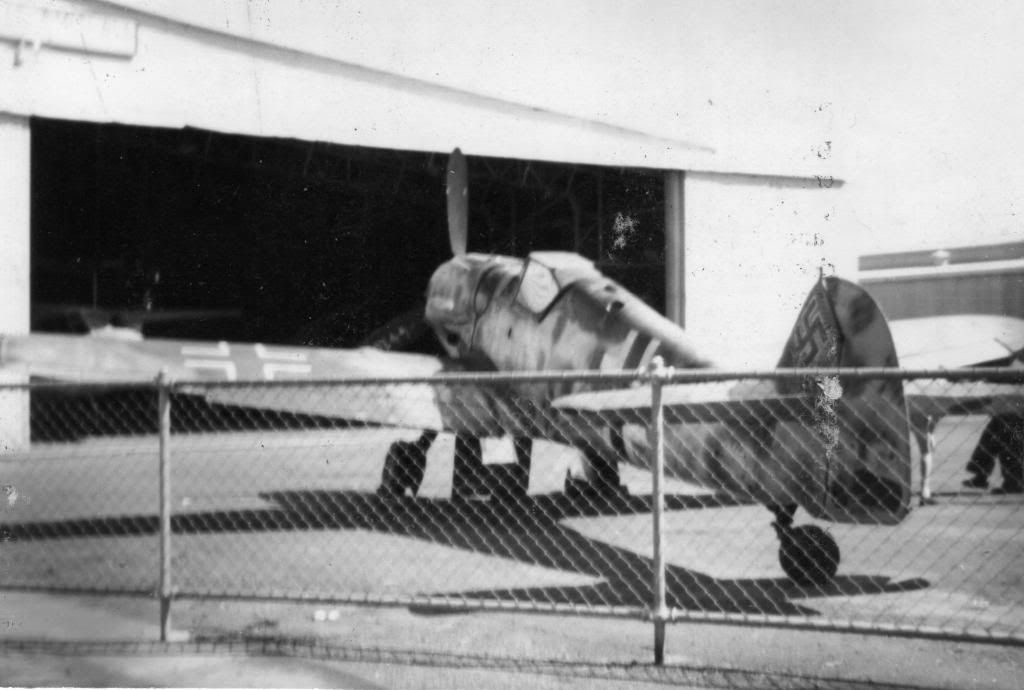 Boeing 727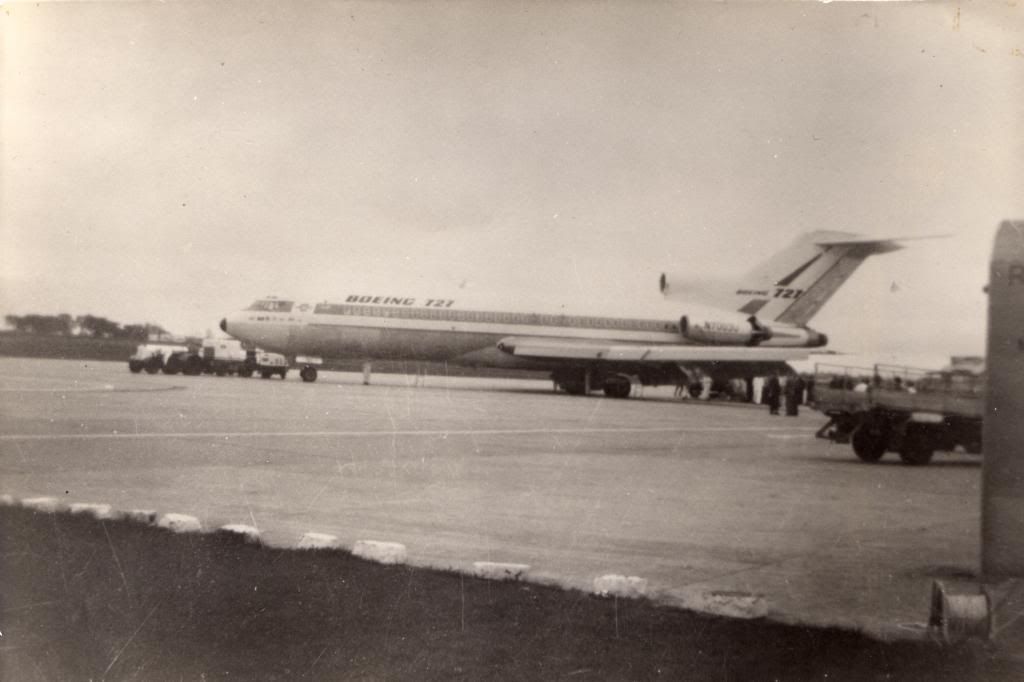 Boeing KB-50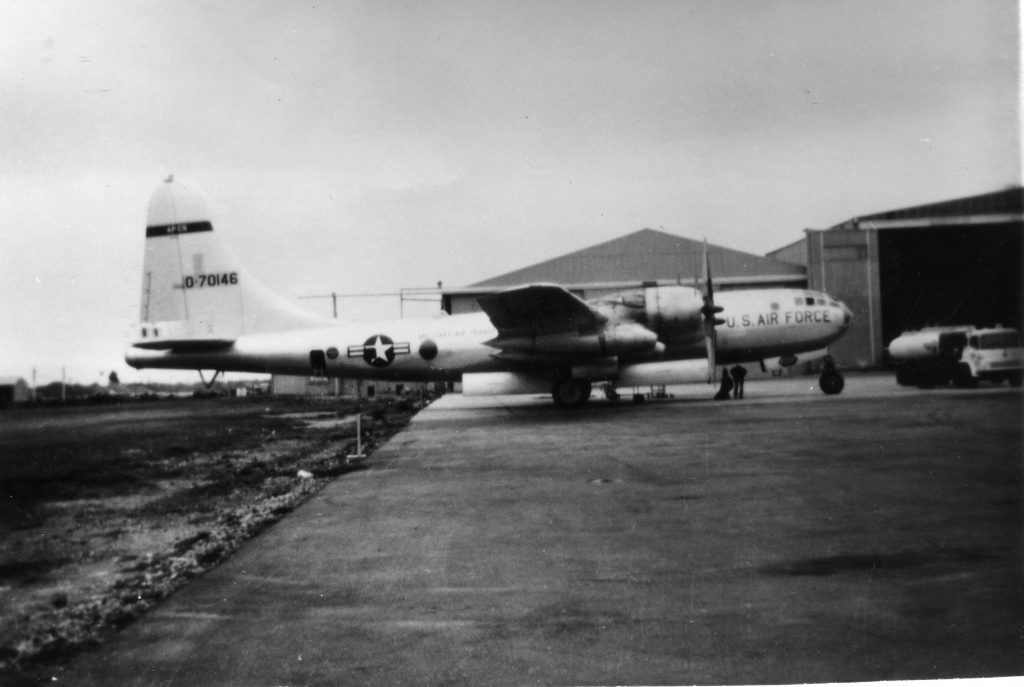 Spitfire T8 G-AIDN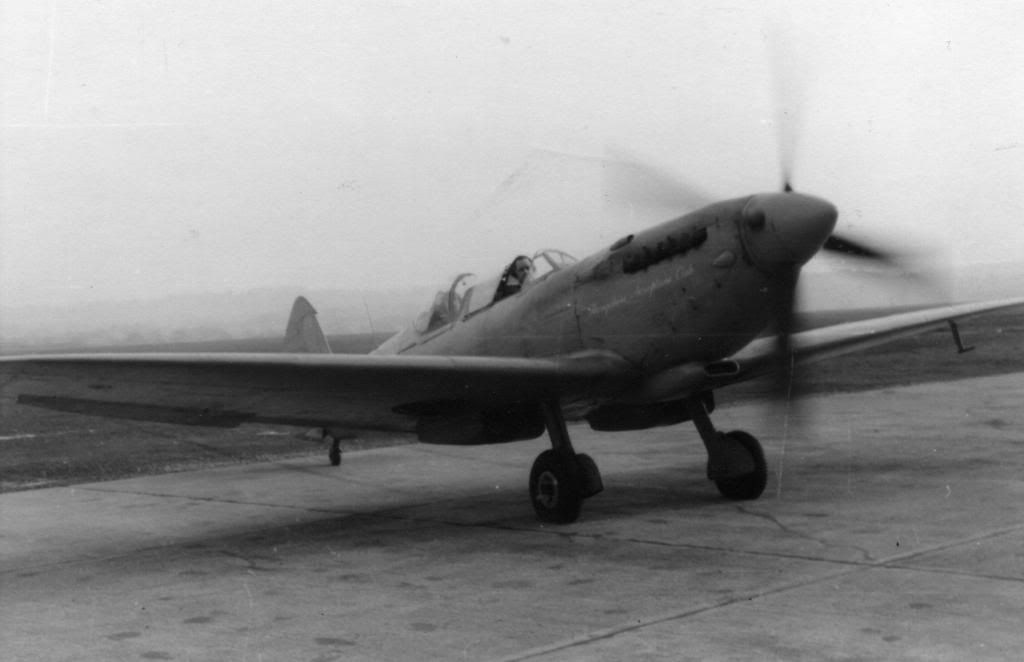 Sud-Ouest SO.1221 Djinn F-ZVLU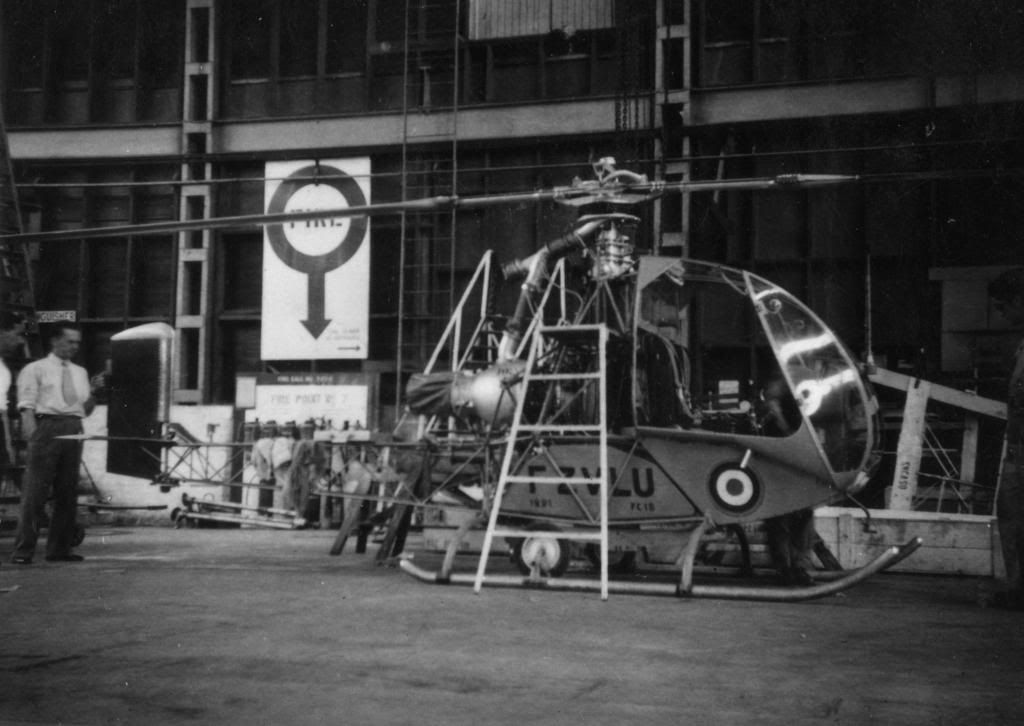 Thu 16 May 2013, 6:49 am
Your KB-50 is actually an RB-50F from the 1370th Photo Mapping Wing - probably taken post 1959, when the unit was based at Turner AFB, Georgia.
Thu 16 May 2013, 8:03 am
The Me109 is probably from Bankstown just outside Sydney. It is likely to be Bf109g wknr163821 . In 'Vetran and Vintage aircraft' 1967 it is listed as owned by Sid marshall of Marshall airways. It states the 109 has been stored for 17 years and is intended for the Canberra war museum. The Short Scion in the hangar is VH-UUP along with a Marshall Airways Dakota.
The Spitfire is G-AIDN probably taken at Eastleigh when in use by the Hampshire Aeroplane club.

The helicopter is SO1221 Djinn F-ZVLU c/n FC18, photos on the web of this in Australia, maybe on a military demo?

The hangars in the RB-50 tie up with those in the Bf109 shots so presymably Bankstown too.

Very interesting photos, thanks for sharing.
Thu 28 Nov 2013, 11:10 pm
Thanks for the Pictures of BF109G WRK Nr 163824. These photos were taken early 70's

In 1979, some years after the death
of Mr Marshall, the Bf 109 came to
the attention of a British collector
who sought to export the aircraft to
Britain. It was at this stage of the
plane's journey that Customs
officers became involved.

On 3 December 1979,
Customs officers opened the crates
to reveal the Messerchmitt in pieces
without an export permit. The
crates were seized by the
Commonwealth and placed in
storage at an Air Force base at
Regents Park, NSW, while legal
proceedings were undertaken.
The case was eventually settled in
1987 when solicitors acting for the
British collector filed a notice of
discontinuance, with each side
paying its own costs and the
verdict for Customs.
Vintage aircraft enthusiasts around
the country were divided as to who
should be given the seized plane,
and whether it should be kept in
Australia. Questions were asked
in Parliament on a regular basis as
progress of the investigation, as
allegations of a deal to swap the
Messerschmitt for a less significant
aircraft were made.
After long legal proceedings,
Customs won possession of the
plane and handed it back to the
AWM in 1987. Since then, the
Messerschmitt has remained in
parts in a storage centre in
Canberra. Curators will need to
carefully remove some paint from
the propeller and wings before the
plane can be fully reassembled.
"Had it not been for the diligence
of Customs officers, Australia
would have lost one of its rarest –
irreplaceable – aircraft specimens,"
the Aircraft magazine reported in
1980.
The Australian War Memorial
values this plane as part of its
collection and is looking forward to
resurrecting it so that it can take its
place on display in the newly built
ANZAC Anzac hall at the
Australian War Memorial for all to
observe and understand its
significance in history.
Fri 29 Nov 2013, 6:16 pm
Hmm. I have a feeling I might know who that (late) collector was..... another 109, an Emil I think, did arrive at Blackbushe in bits and I remember a story that it had been exported from its point of origin as "scrap metal".

John
Thu 07 Mar 2019, 5:35 pm
Thank you for sharing, I have always been interested in old photos!
Tue 05 Nov 2019, 8:08 am
The 109 has been on display in the AWM for some years, still in its original paint.

Geoff Goodall's Warbirds Directory (and several online sources) state Doug Arnold was the UK buyer and that it was to be registered G-SMIT. Some sources - none to hand right now, unfortunately - state the Messerschmitt was covered in some kind of silver film and that paperwork referred to it as a P-51.
Fri 08 Nov 2019, 8:11 pm
As Zac has stated along with a number of the AWM gems she wears original paint
and the not often seen Galland Hood canopy, tricky to photograph, very dark.