Completing my post
WITTMUND SKYHAWKS
in the Modern Mil Forum the following photos show Discovery Air`s predecessors in the Aerial Target & Threat Simulation role, namely
TRACOR Flight Services
F-100Fs and subsequently
BAe Systems
A-4Ns which were replaced by Discovery Air by 2015, all of these being based at Wittmund Air Base.
TRACOR Flight Services with their fleet of ex-RDAF F-100F Super Sabres was once a Bournemouth/Hurn-based company providing services for USAFE. Since 1992 TRACOR was contracted by the German MoD and their fleet of first five, then four Huns was based at Wittmund, mainly towing targets for aerial gunnery practice of German fast jet crews. These towed targets had a dart's shape, thus TRACOR´s radio callsign of DART.
By the end of 2001 the Super Sabres were replaced with four ex-Israeli AF A-4N Skyhawks. In 2007 two additional A-4s were acquired from ATSI,Inc. at Chandler,Az.
BAe´s contract ended by the end of 2014, its tasks taken over by Canadian company Discovery Air.
A few
Huns
:
#1 F-100F N416FS departing for a dart towing mission over the North Sea, March 1999:
#2 F-100F N416FS on finals, without the dart which was dropped into the sea afterwards...
#3 F-100F N416FS ready for the next mission, August 1992: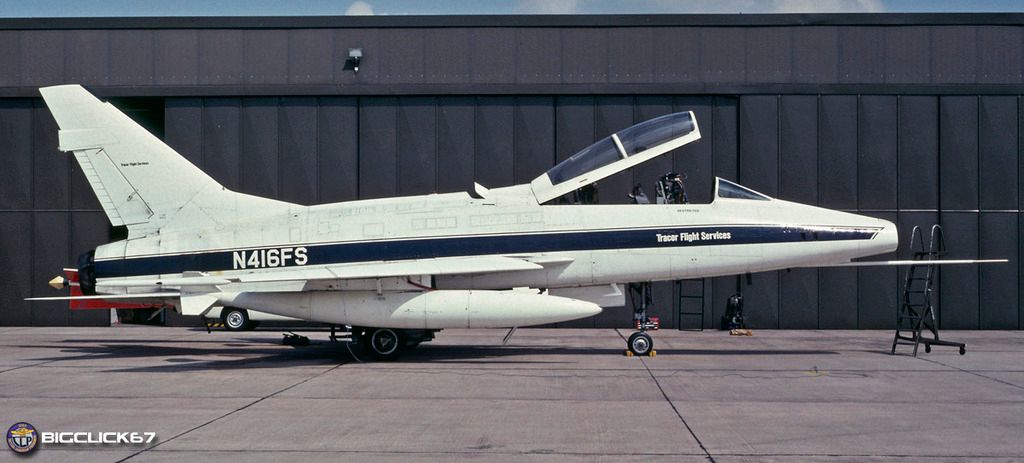 #4 F-100F N417FS April 1996:
#5 F-100F N419FS on the ramp at Wittmund, August 1992: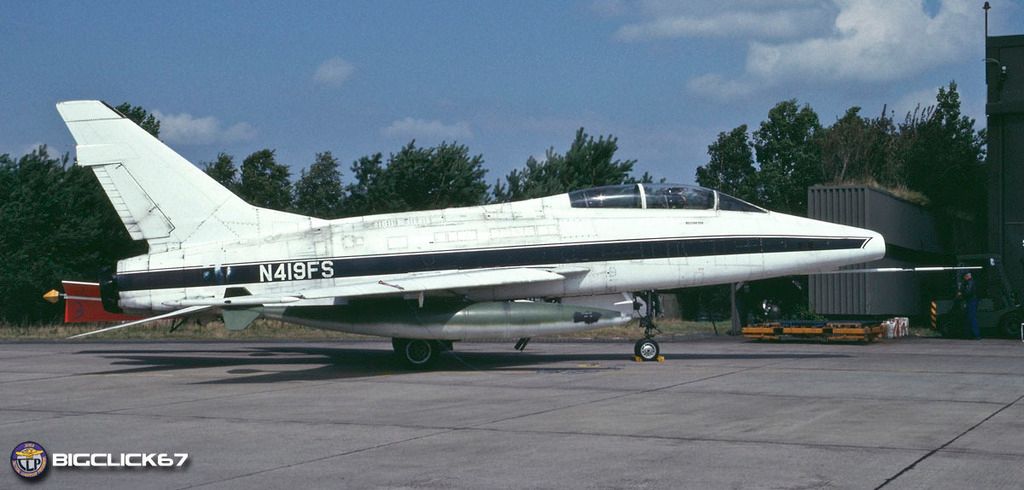 #6 N419FS:
The
Scooters
:
#7 A-4N N431FS, ex-Israeli AF #305, BuNo.159805, July 2007: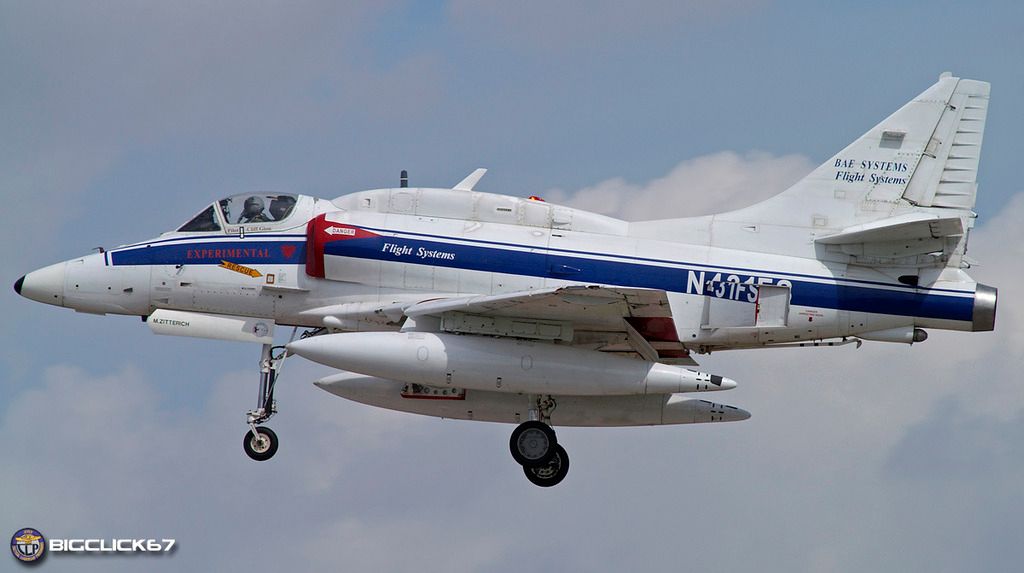 #8 A-4N N432FS, ex-Israeli AF #432, BuNo.159542, November 2012:
#9 A-4N N434FS, ex-Israeli AF #373, BuNo.159815, March 2004: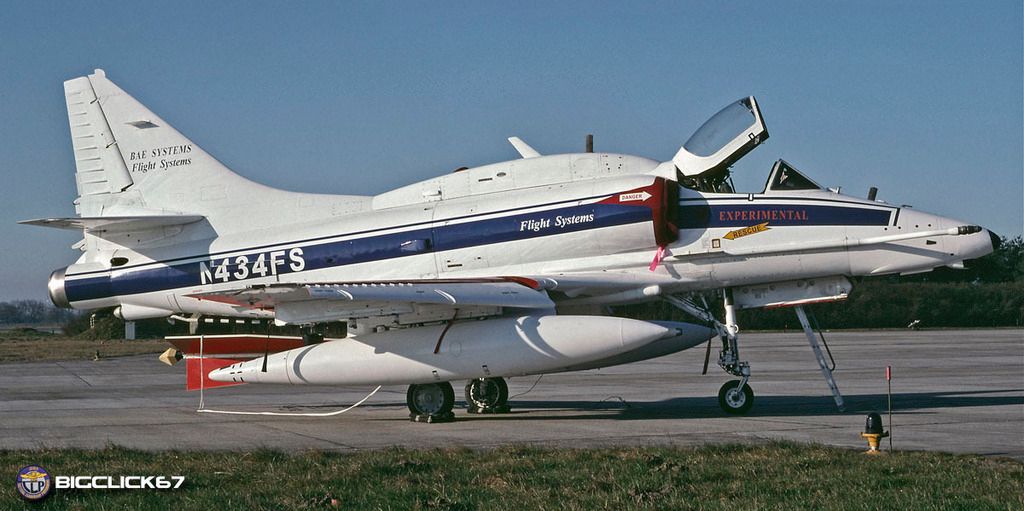 #10 A-4N N434FS: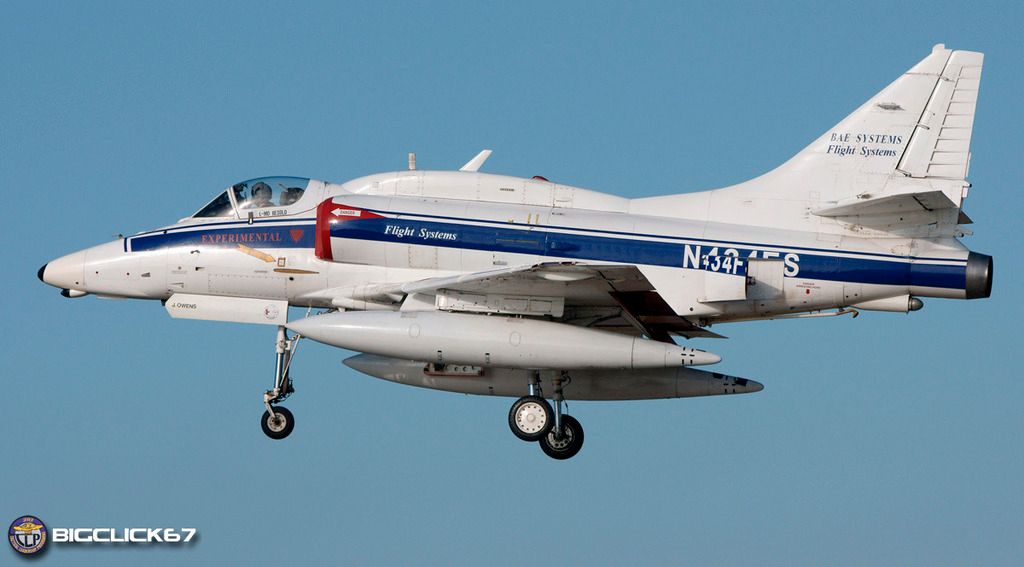 #11 A-4N N437FS, ex-Isreali AF #335, BuNo.159078, July 2008: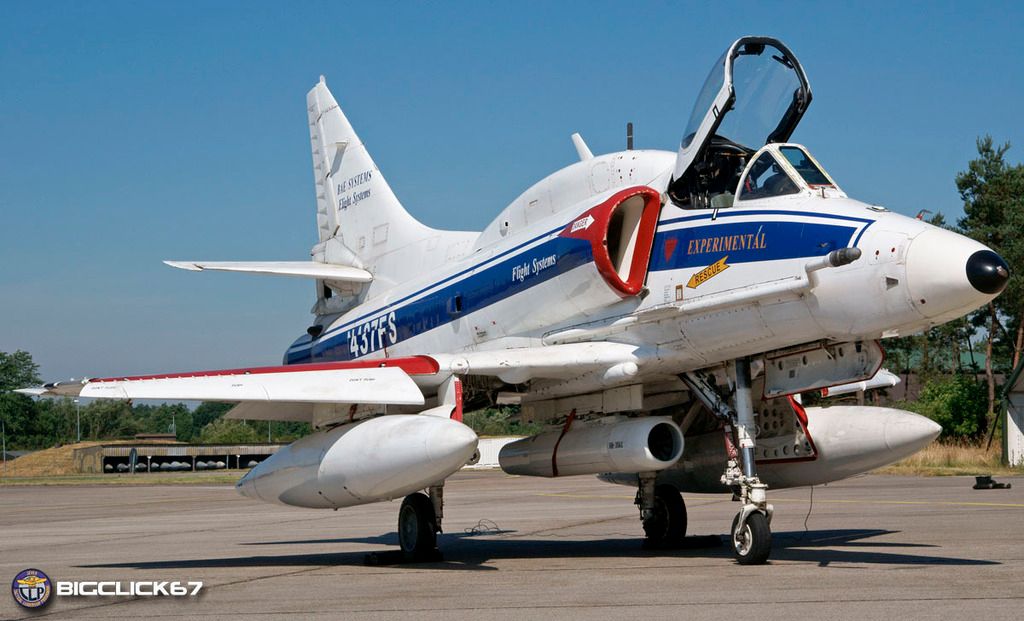 #12 A-4N N437FS:
#13 A-4N N437FS:
#14 A-4N N262WL, ex-Israeli AF #444, BuNo.159545, May 2013: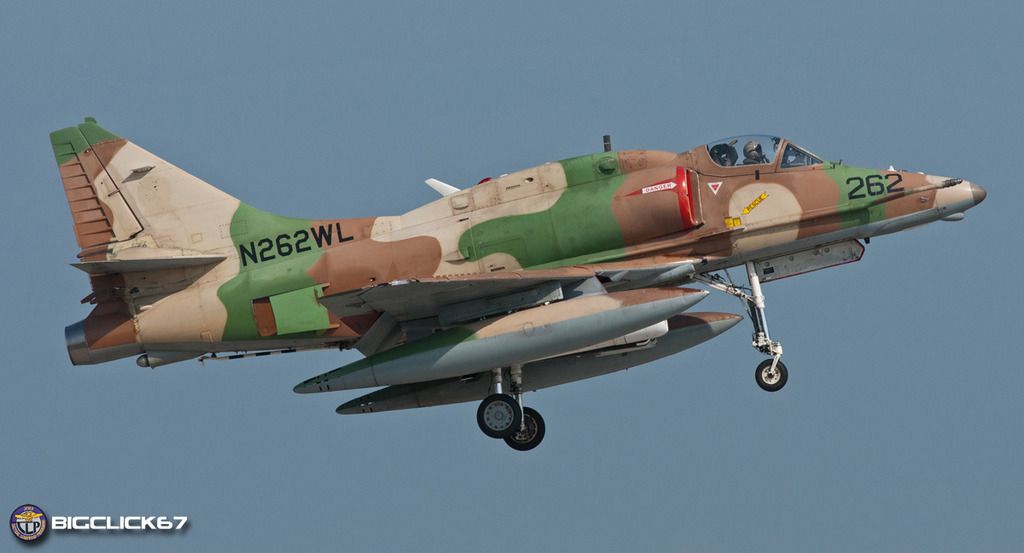 #15 A-4N N262WL: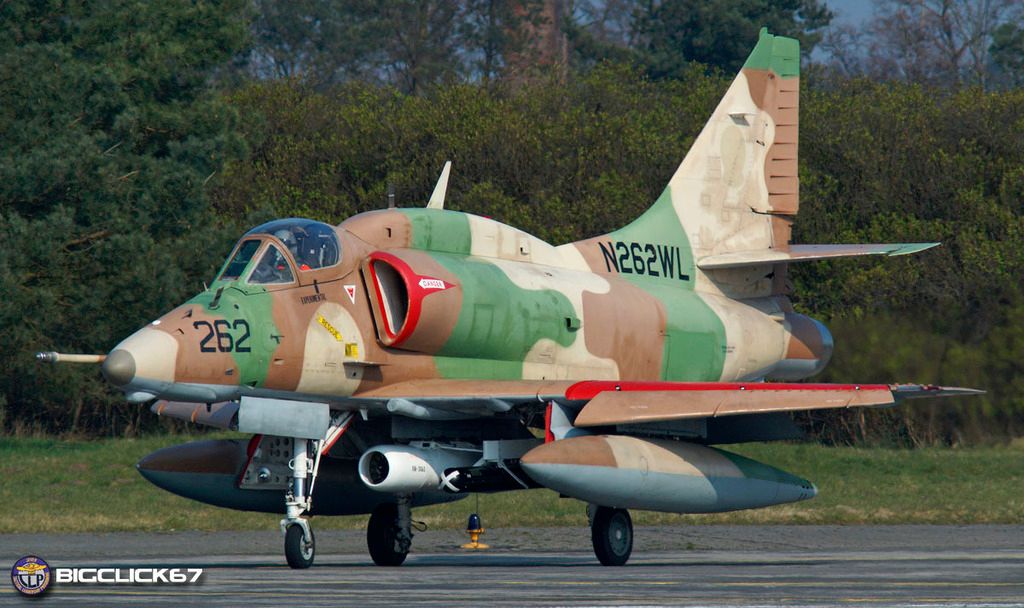 #16 A-4N N262WL: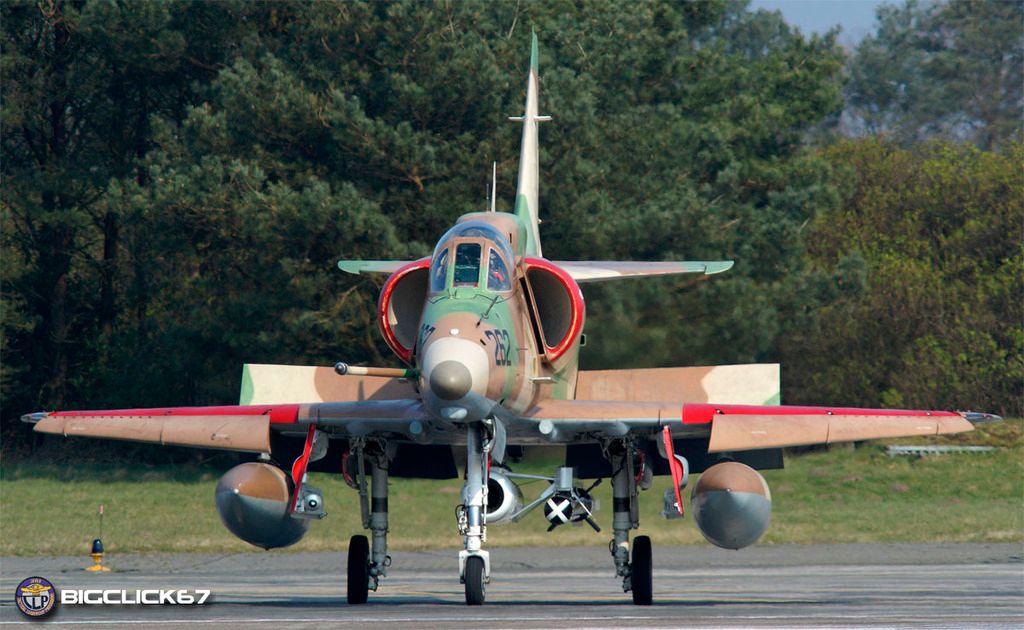 #17 A-4N N262WL recovering with a trailing banner in April 2008: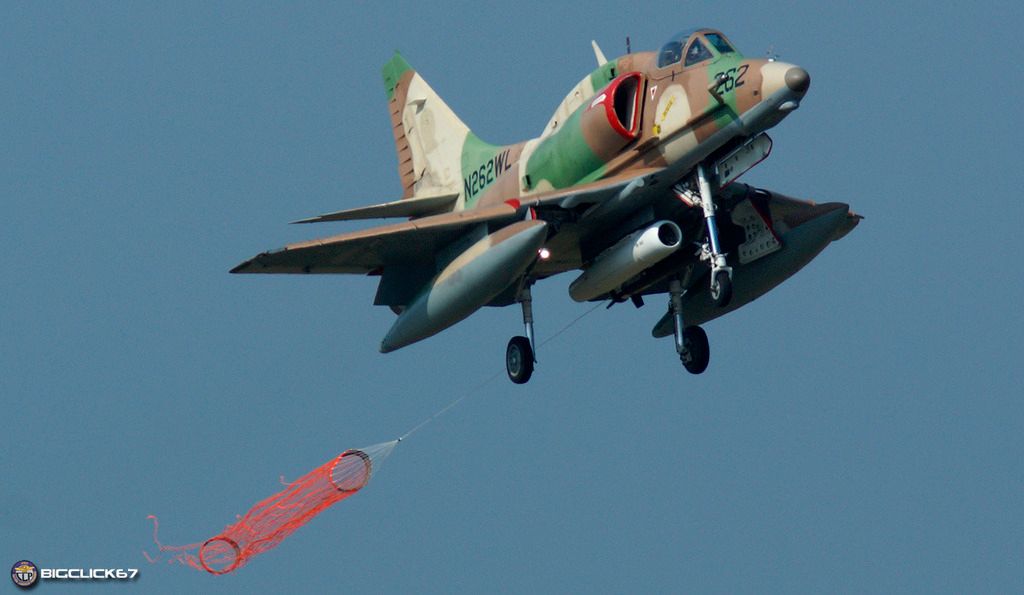 #18 A-4N N268WL, ex-Israeli AF #???, BuNo.159530:
#19 A-4N N268WL
#20 A-4N N268WL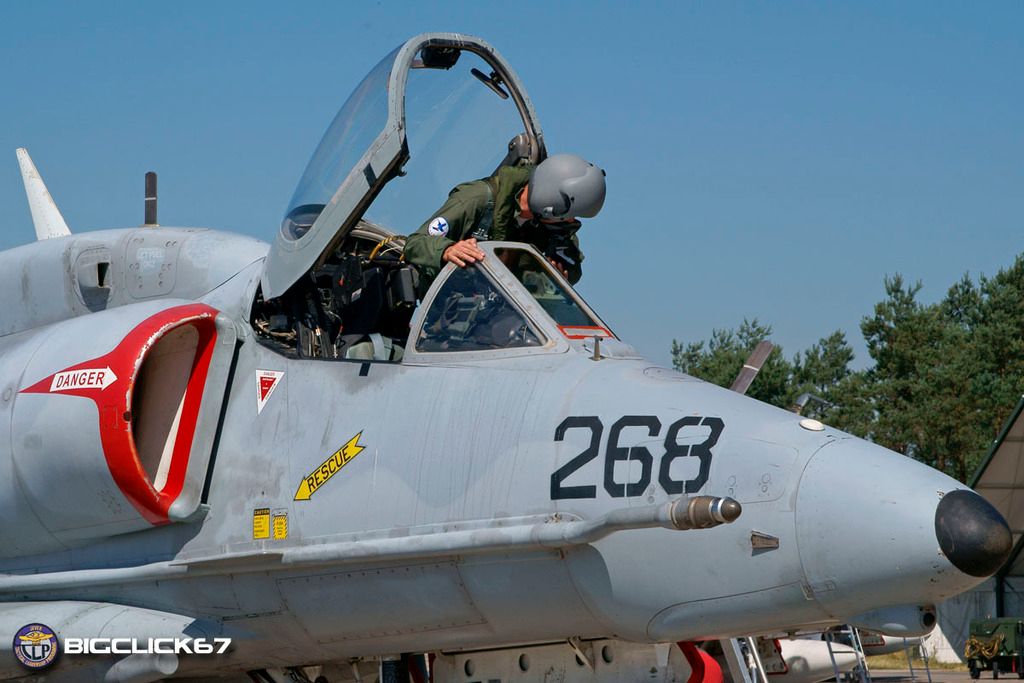 #21 A-4N N268WL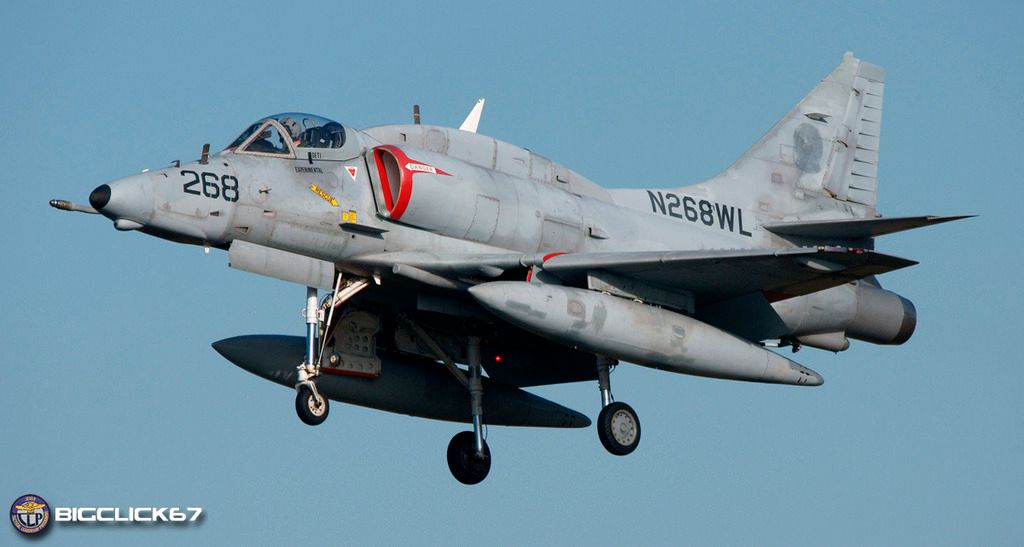 #22
I hope these are of interest. C&C always welcome.
Cheers, Chris