Between the early 80´s and the mid-90´s the German Air Force operated a fleet of 175 Alpha Jets. These served with four Fighter Bomber Wings in the light attack/close air support and training roles, namely Jagdbombergeschwader 41 at Husum, JaBoG 43 at Oldenburg, JaBoG 49 at Fürstenfeldbruck and the Training Squadron at Beja/Portugal. Unfortunately the Alpha Jet was withdrawn from GAF-service prematurely after reunification and many were sold to other operators for a second lease of life. The Portuguese Air Force received 50 aircraft, the Royal Thai AF 25, and the MoD´s QinetiQ 12. Several others found their way to civilian operators like Top Aces (now Discovery Air), Air USA or The Flying Bulls.
The following photos give an impression of how they looked like in German Air Force service, and then later on with QinetiQ and the Portuguese Air Force.
#1 40+38 JaBoG 43 Oldenburg:
#2 41+51 JaBoG 43 Oldenburg:
#3 41+27 JaBoG 43 Oldenburg:
#4 40+84 JaBoG 49 Fürsty:
#5 41+58 JaBoG 43 Oldenburg: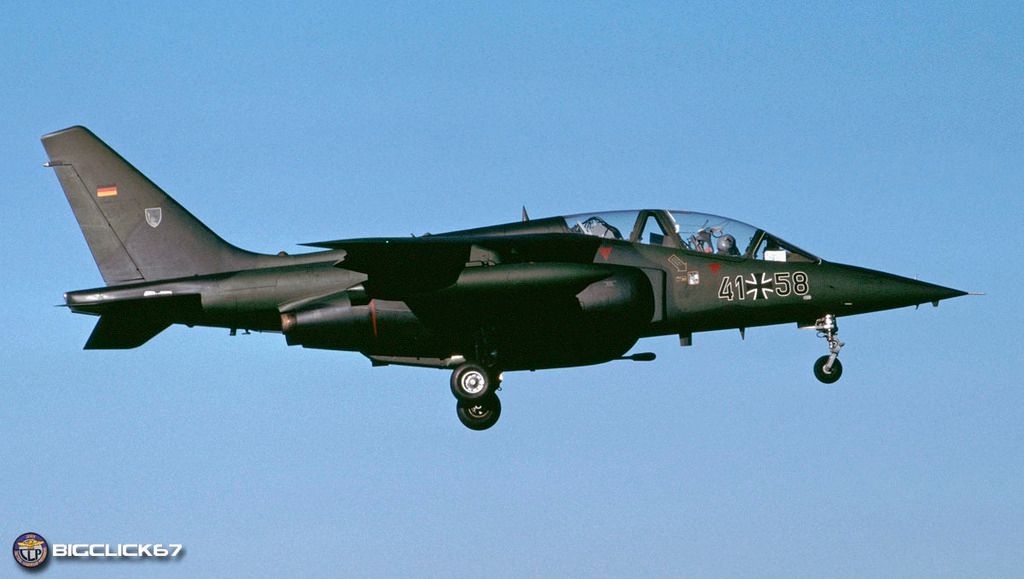 #6 41+53 Fluglehrgruppe Fürsty: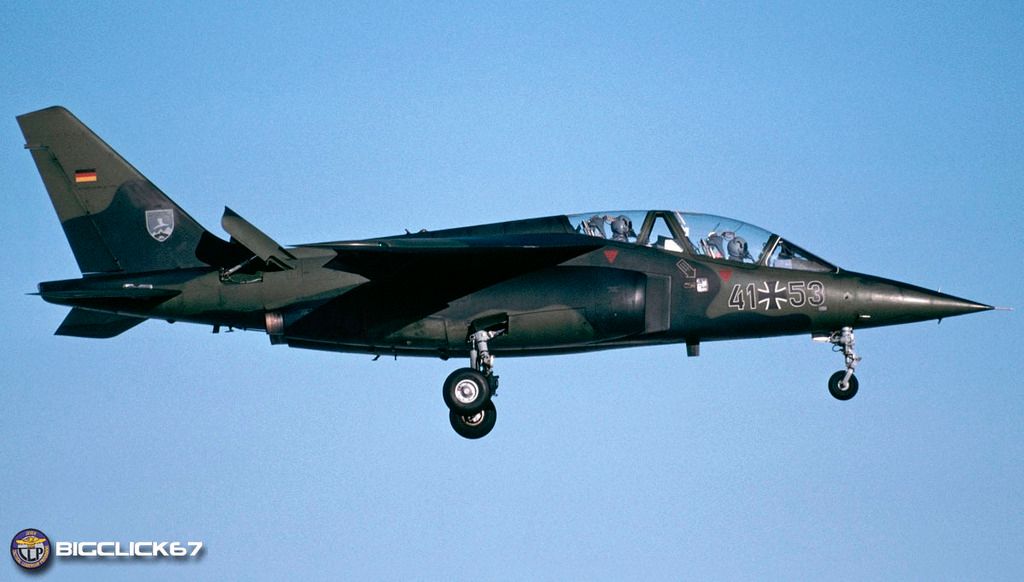 #7 41+73 Fluglehrgruppe Fürsty (became ZJ649)
#8 41+68 Fluglehrgruppe Fürsty:
#9 41+55 Fluglehrgruppe Fürsty:
#10 ex-41+55 (see above!) as ZJ646 with QinetiQ, still wearing the GAF Norm 83 camo scheme:
#11 ex-41+55 as ZJ646 meanwhile in QinetiQ´s smart black colour scheme:
#12 ex-41+09 now ZJ648 still in Norm 83 camo:
#13 ex-41+71 now ZJ647 QinetiQ:
#14 ex-40+64 now Portuguese Air Force 15220 103.Esquadra at Beja: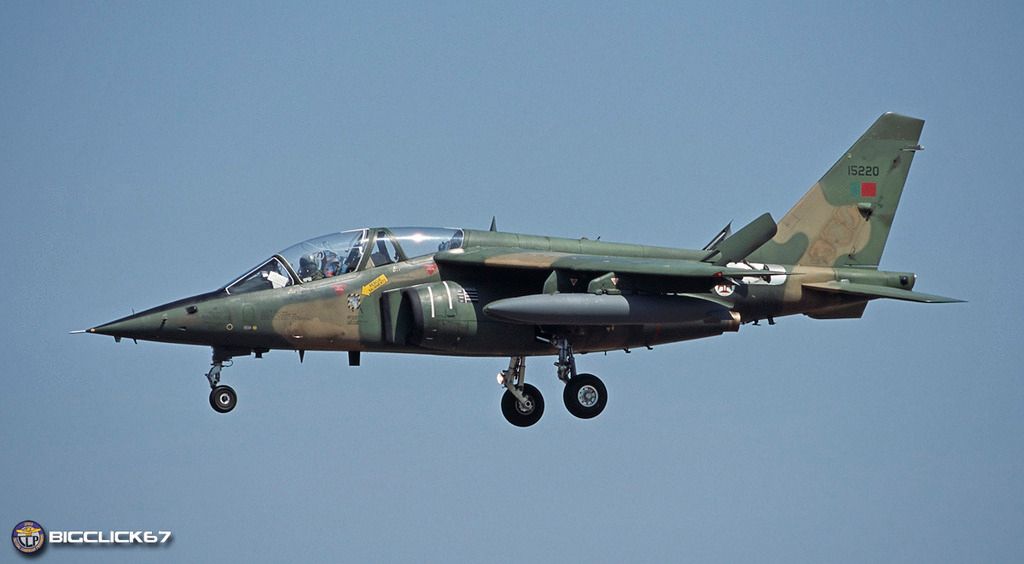 #15 ex-41+46 now Portuguese Air Force 15248, here in 1999 in a very cool tiger dress: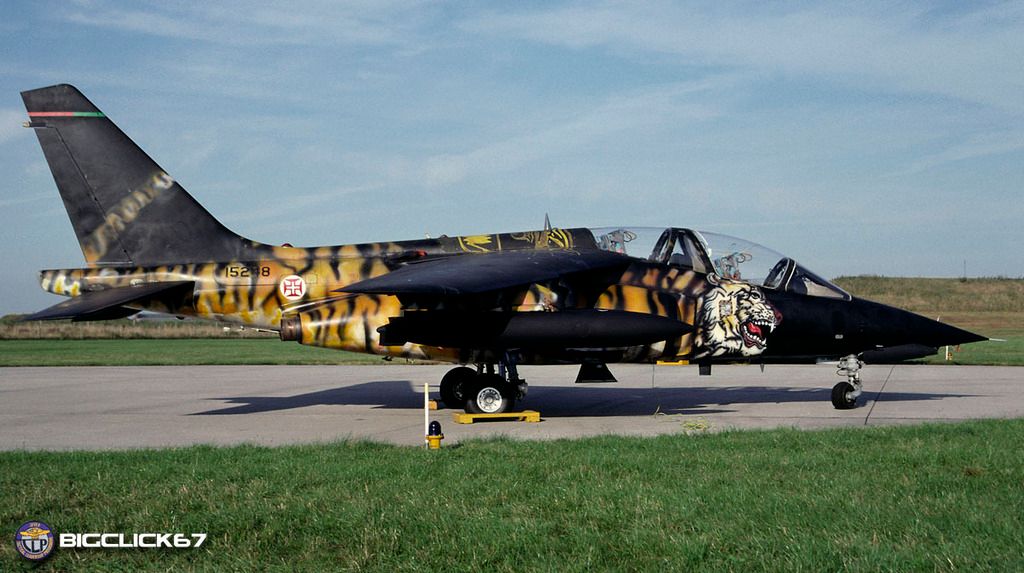 #16 and last but not least with the Portuguese Air Force´s aerobatic team Asas de Portugal: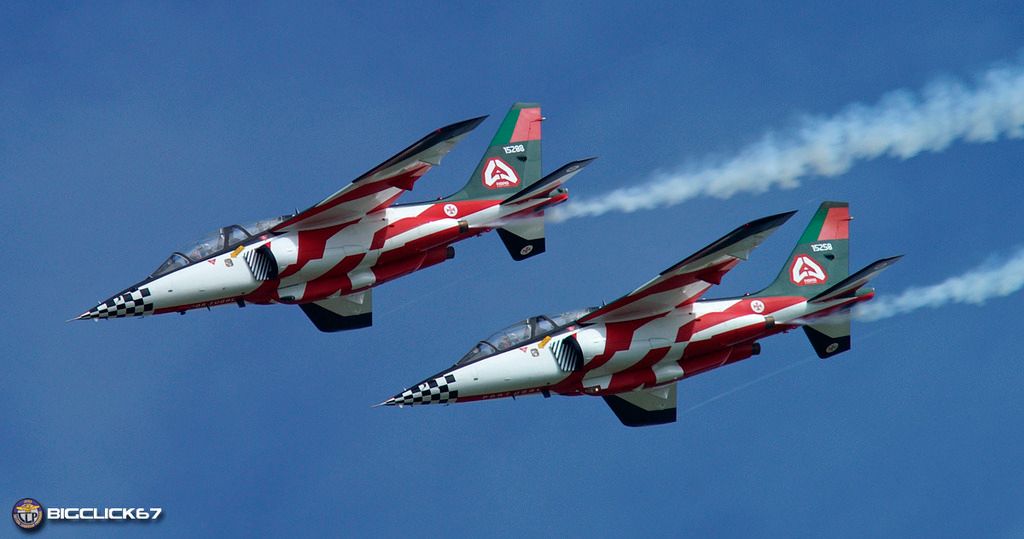 Unfortunately I cannot offer any Thai or Discovery Air Alphas ... maybe one of you can help me out ?
I hope these are of interest.C&C welcome!
Cheers, Chris