This section of the forum has become rather quiet so I would like to restart it with a set of F-4 Phantom shots that I took back in July 2008, shortly after the disbandment of the venerable F-4F Phantom II at Jagdgeschwader 74"Mölders" based at Neuburg Air Base in Bavaria.
The images show JG 74´s specially marked Phly-Out jet 38+37 during and shortly after arrival at Wittmund where all remaining GAF F-4s were concentrated during the introduction of the Eurofighter Typhoon at Neuburg. The aircraft retained its special colours with JG 71"R" for a couple of weeks before being finally retired.
#01 38+37 featured JG 74´s two squadron crests on its intakes, 1.Staffel ´Falcons´ on the port intake, and 2.Staffel ´Zapata´ on the starboard side:
#02 the jet seen arriving at Wittmund after the official Phantom Phly-Out at Neuburg, streaming its drag chute down Wittmund´s RWY08 on 2nd July, 2008: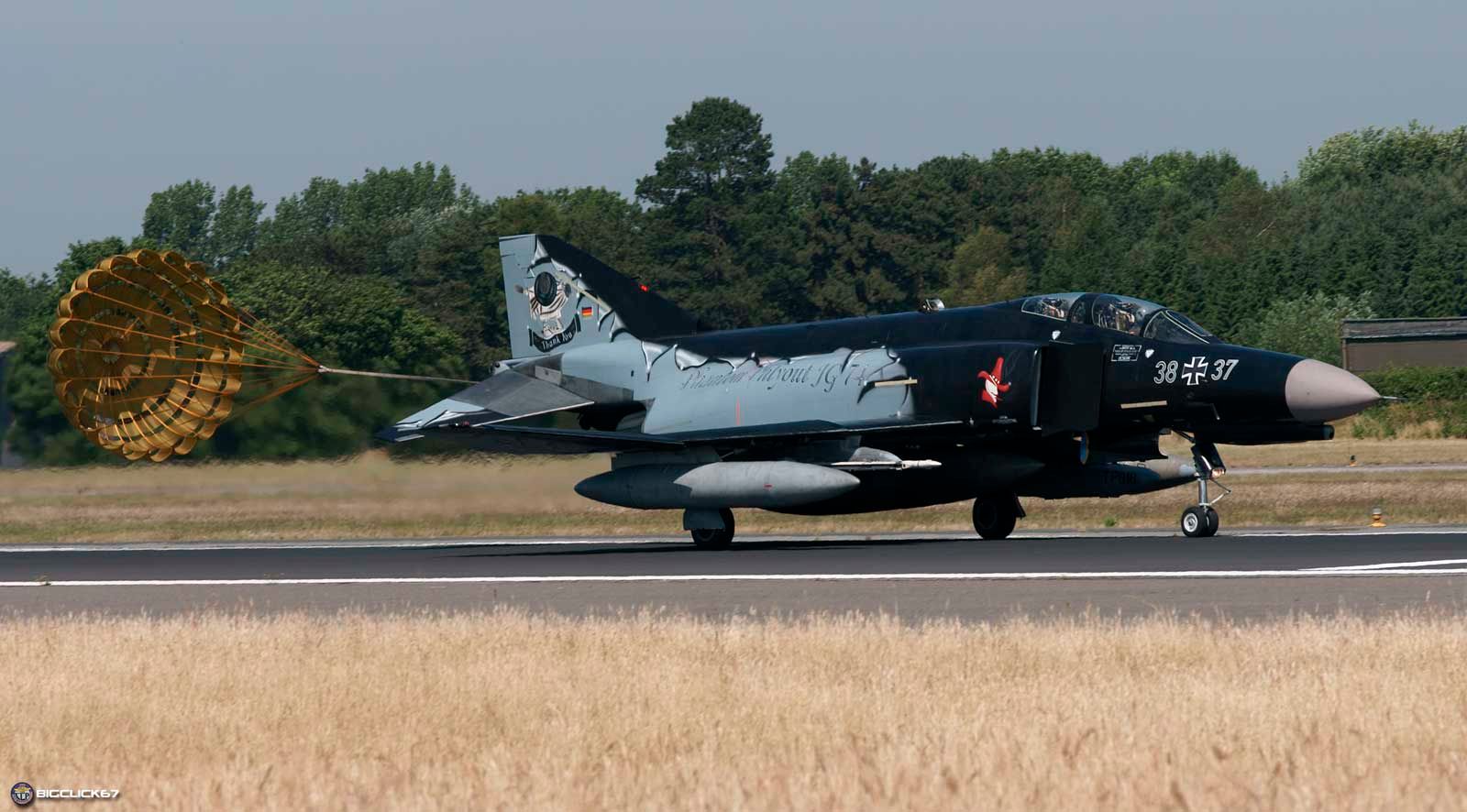 #03 it took a little while and a crate of beer to convince the ground crew to position the jet nicely for some epic shots from the roof of its shelter. Sure worth the effort: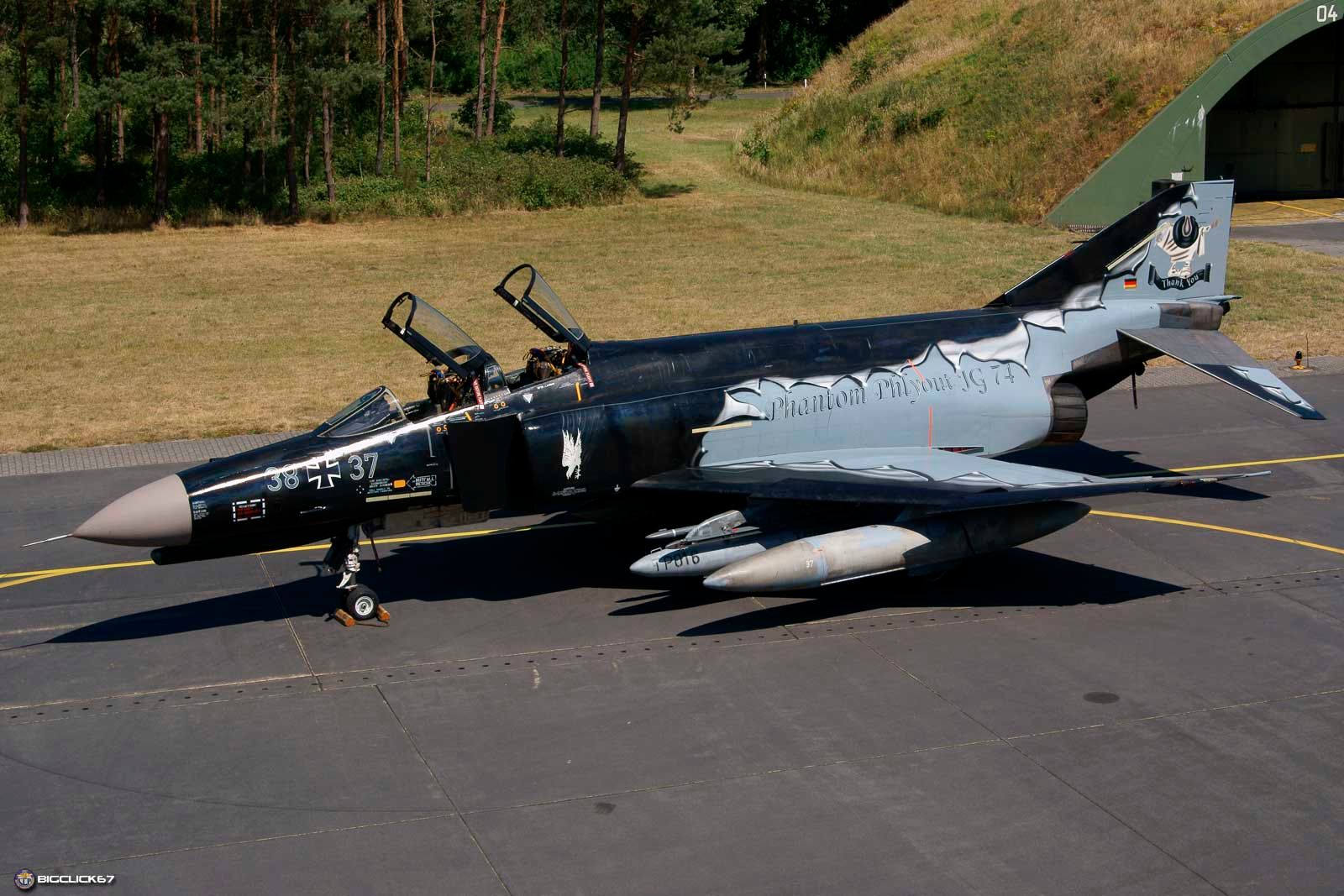 #04 nice paint job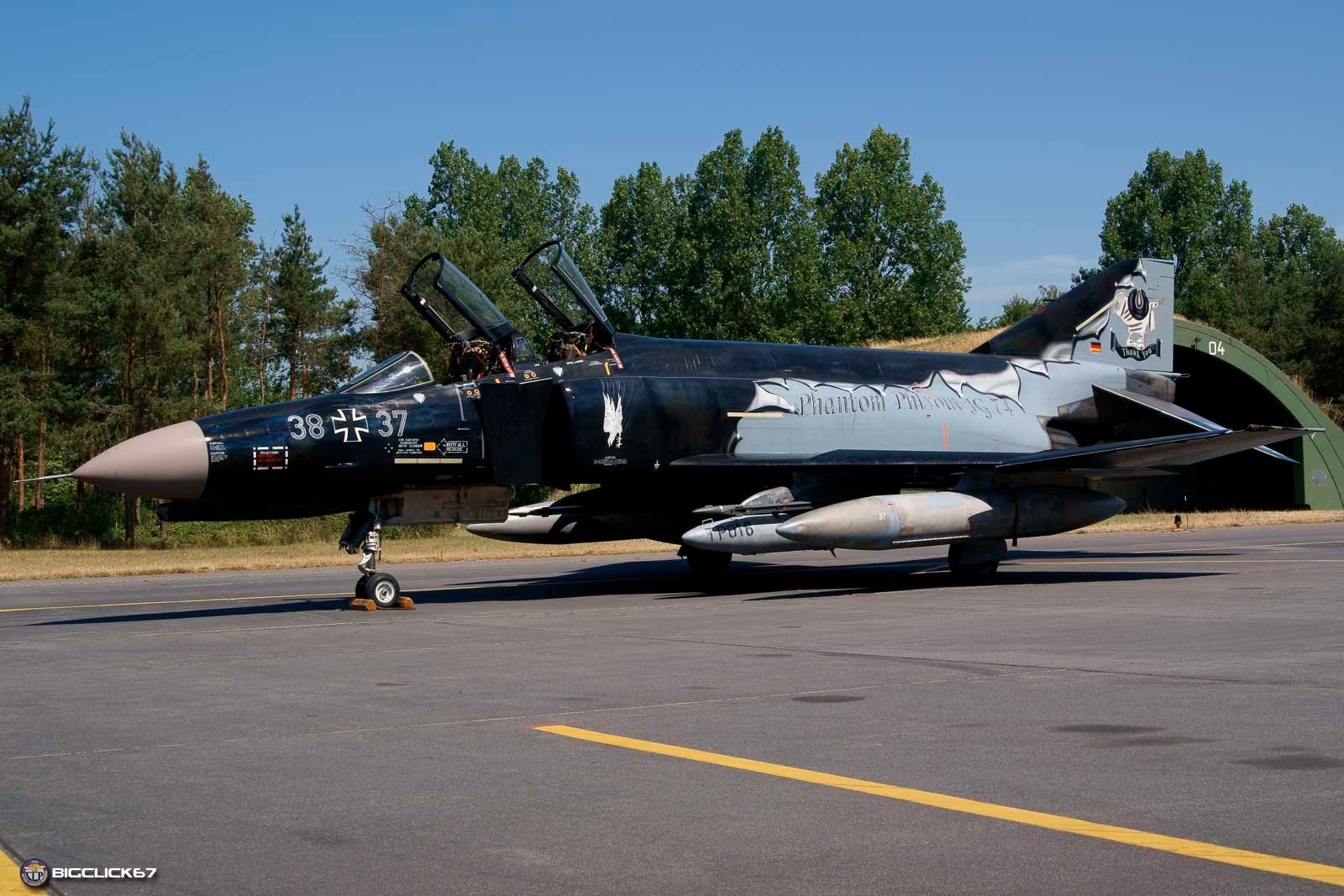 #05 close-up of the 1.Staffel Falcon emblem on the port intake:
#06 - #08 The aircraft three weeks later in clean configuration on finals at Wittmund upon return from a photo flight with two other colour birds over the North Sea: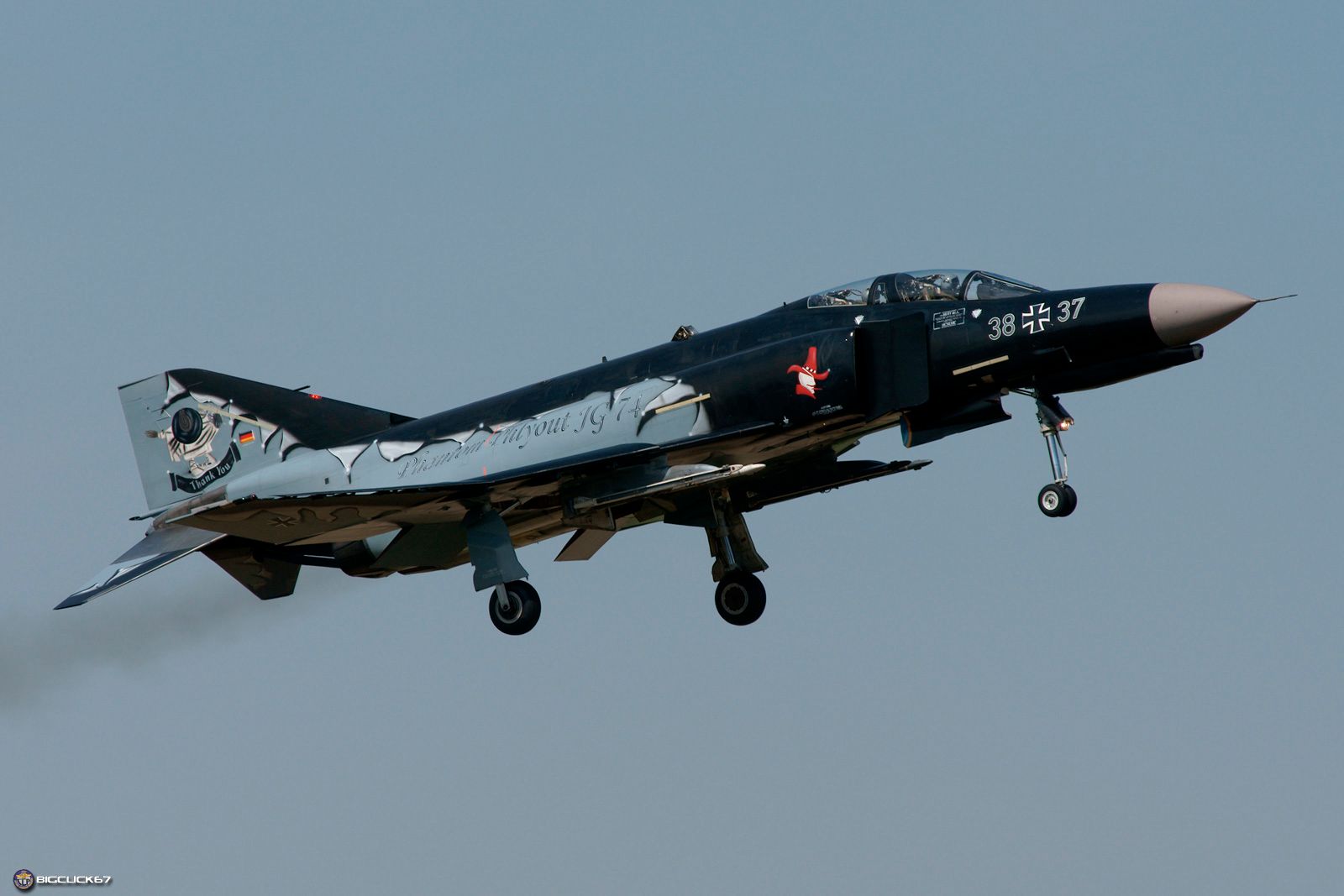 #07
#08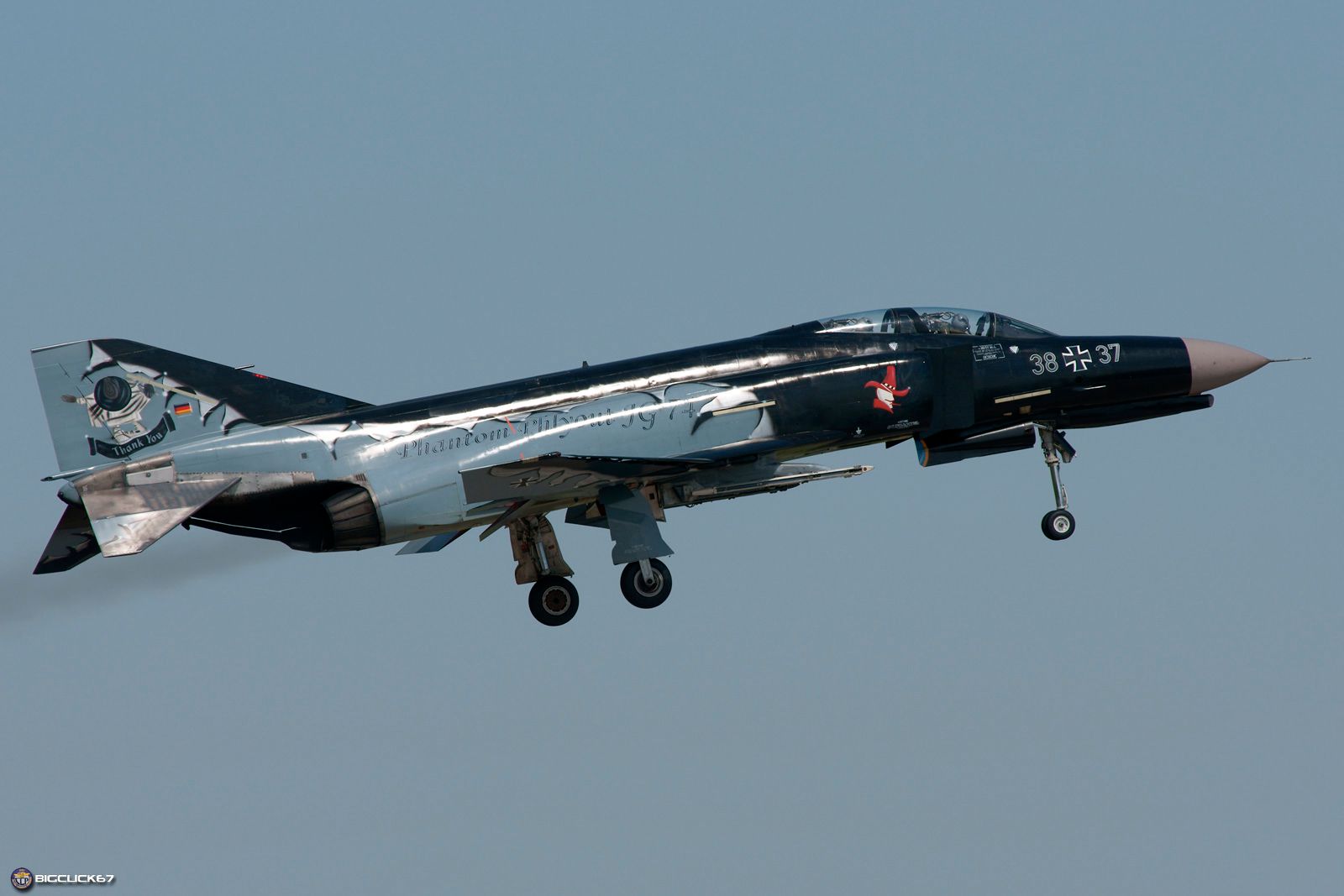 #09 close-up of the Spook
For completeness´ sake the set closes with a few regular Mölders Phantoms in the standart grey NORM90J camo.
#10 38+16 landing at Wittmund in April 2007 after air-to-air gunnery training over the North Sea:
#11 & #12 same jet lined-up for a pairs departure and in full reheat on departure back to Neuburg:
#12
#13 38+26 in gorgeous winter light, parked at Schleswig Air Base during Schlachtfest 2008: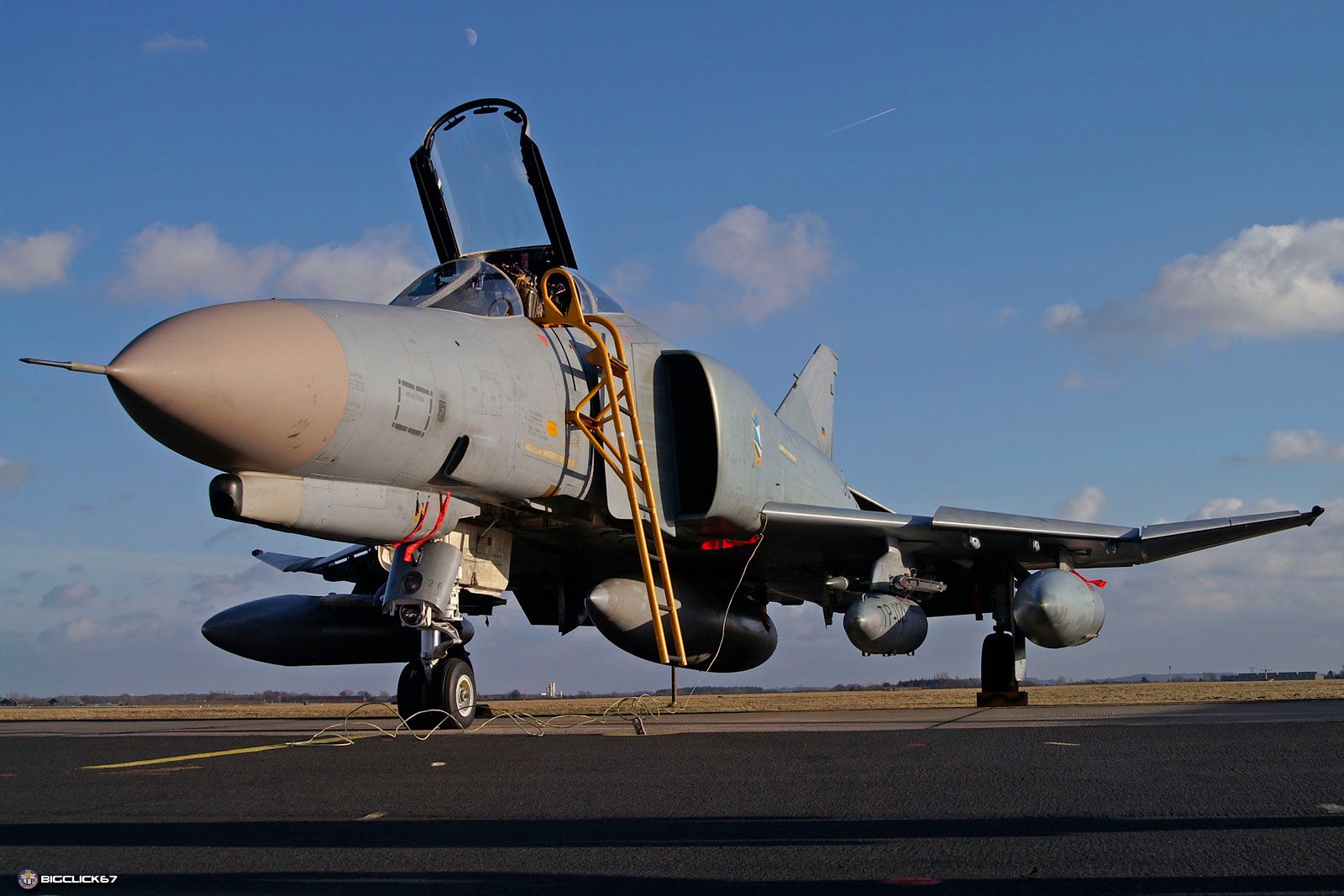 Phantoms Phorever! Thanks for looking,
Cheers!
Chris Braun