Happy New Year everyone!
It´s not all about fast jets so I continue this thread into the new year with a set US transports, tankers and white tops of various kinds. I hope they are of interest!
#139 KC-10A 83-0075 2nd Bomb Wing, 32nd Air Refueling Squadron from Barksdale AFB, La. landing at Fairford during IAT 1991: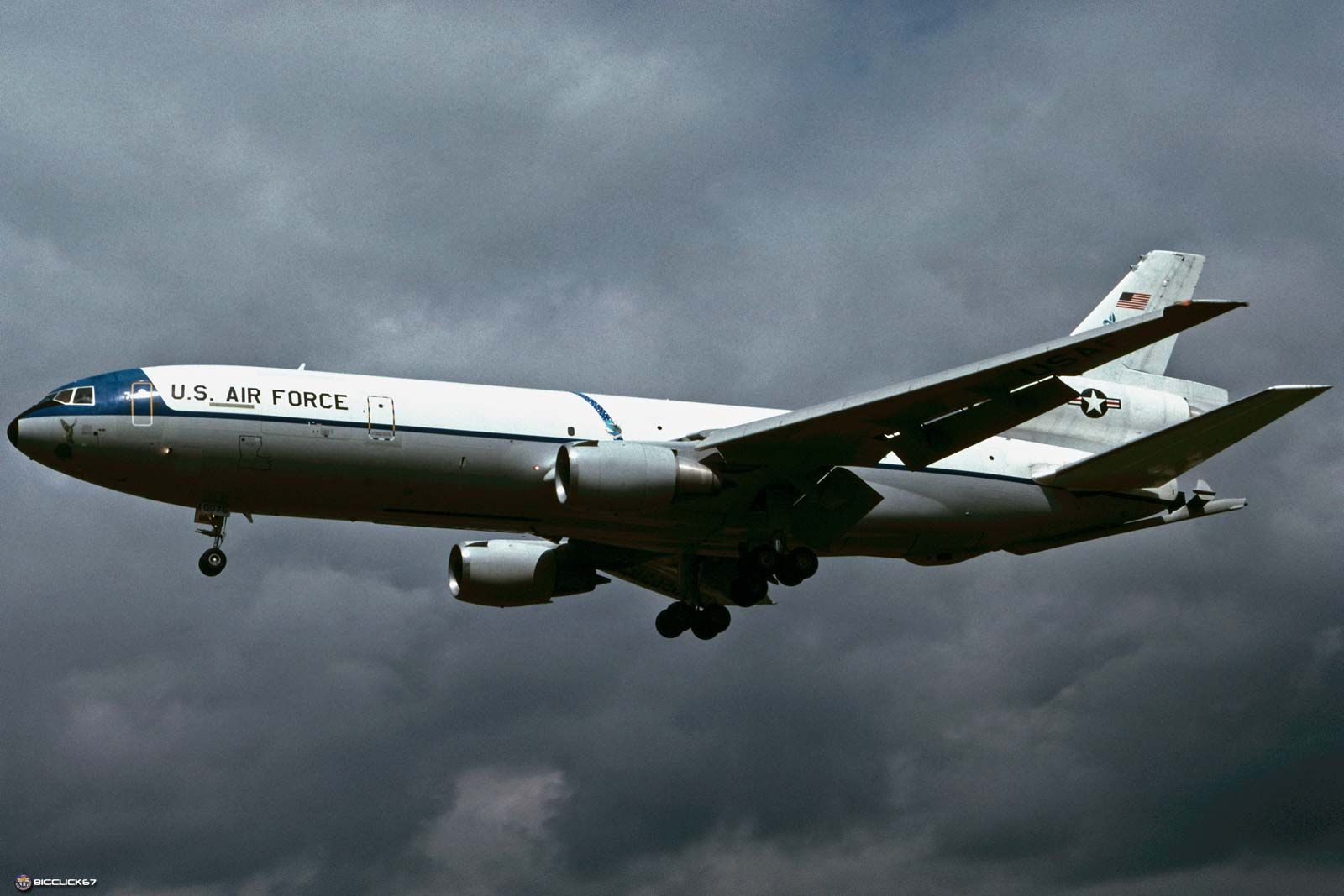 #140 C-5B 87-0043 436th AW Dover AFB, De. on finals at Rhein-Main Air Base Frankfurt in Sept.1993:
#141 C-141B 66-0175 62nd AW Mc Chord AFB, Wa. lining up at Cottesmore after RIAT 2001: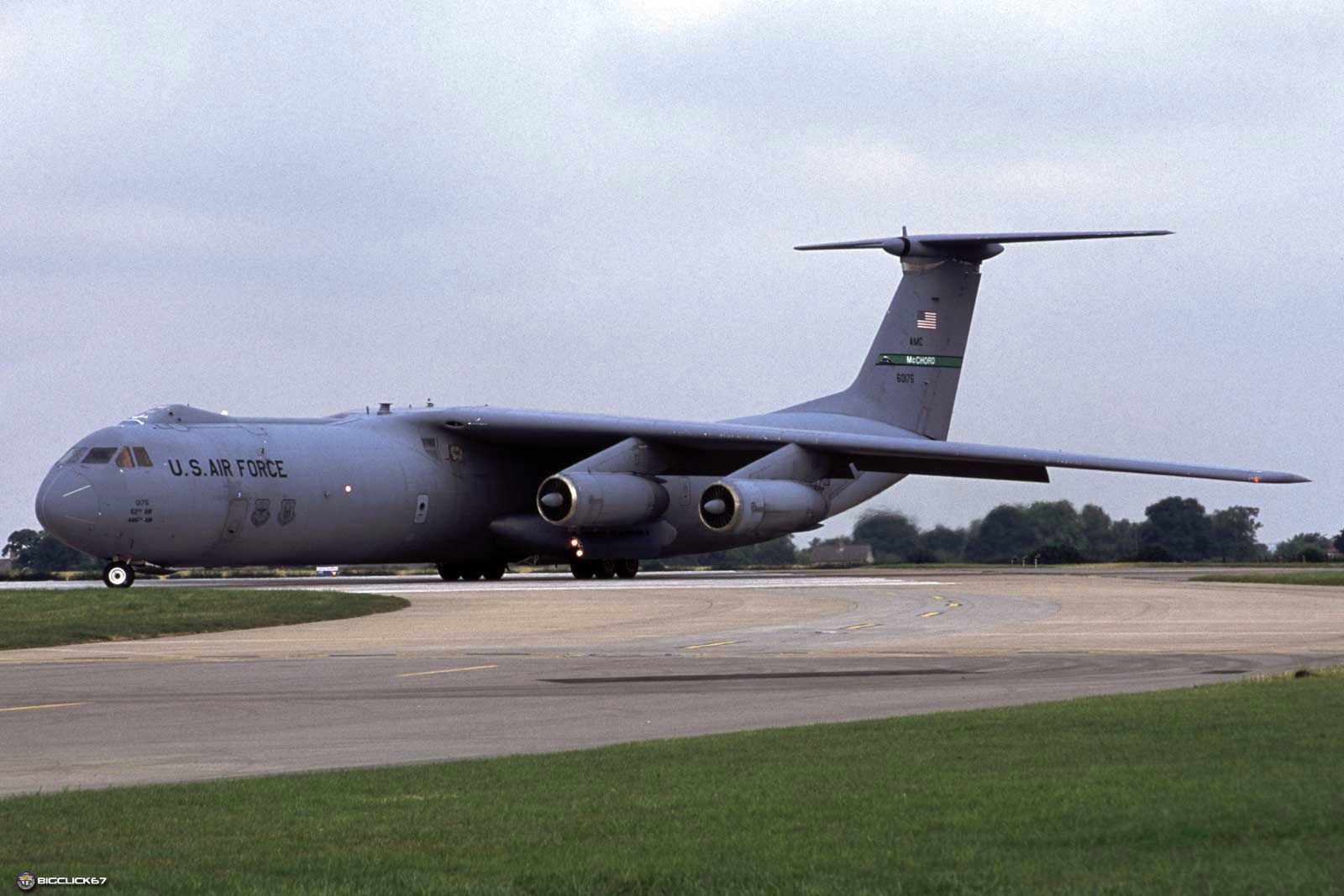 #142 C-9A 71-0881 435th MAW, 55th AAS Rhein-Main AB in its original livery with the red cross on the tail, caught here at Nörvenich Air Base in Jan.1989:
#143 sibling C-9A 71-0882 meanwhile with the 86th AW, 75th AS at Ramstein Air Base in more neutral markings without the red cross, arriving at Fairford for RIAT 2002:
#144 C-20B 83-0500 was one of three of these VIP transports of the 86th AW at Ramstein, here landing at RAF Cottesmore during RIAT 2000: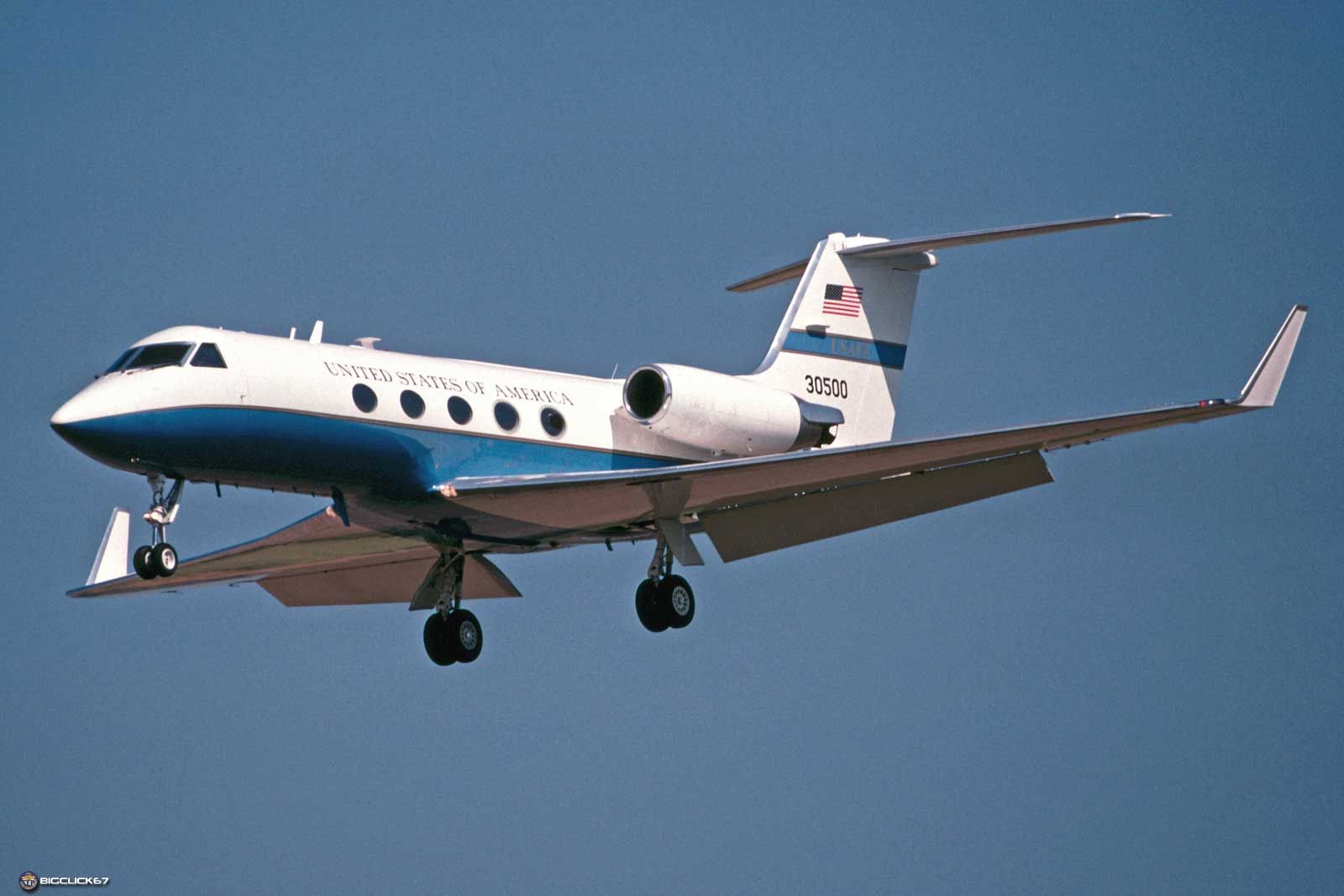 #145 C-22B 83-4610 113th AW, 201st AS/DC ANG lining up for departure from Cottesmore after RIAT 2001: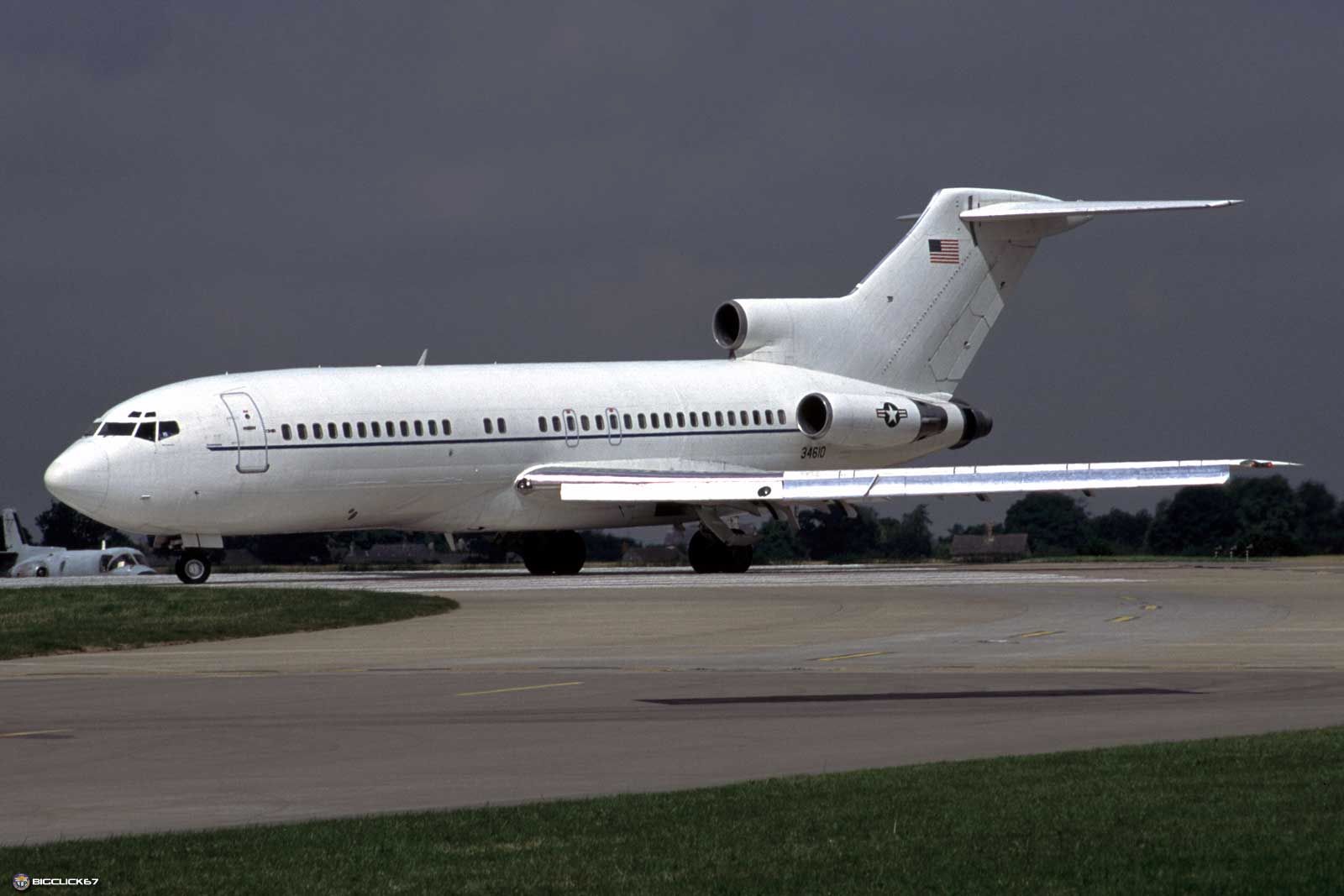 and was quickly followed by
#146 T-43A 73-1153/RA 12th FTW, 562nd FTS Randolph AFB, Tx. :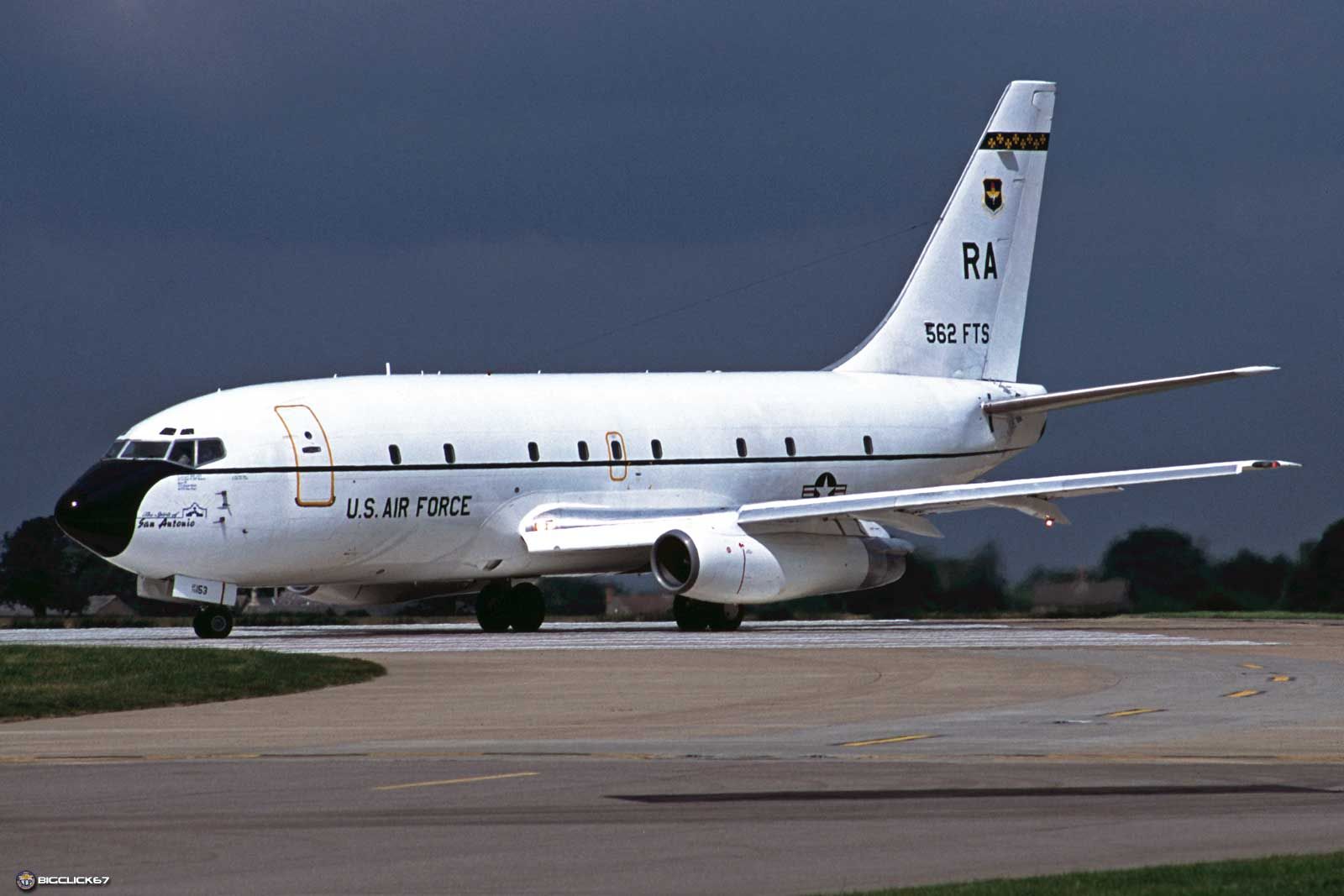 #147 C-135C 61-2669 412th TW was the USAF CinC´s personal mount, better known under its regular callsign of TROUT99, departing Fairford after RIAT 1999:
#148 RC-135U 64-14847 55th RW Offut AFB, Ne. landing at Fairford during RIAT 1996: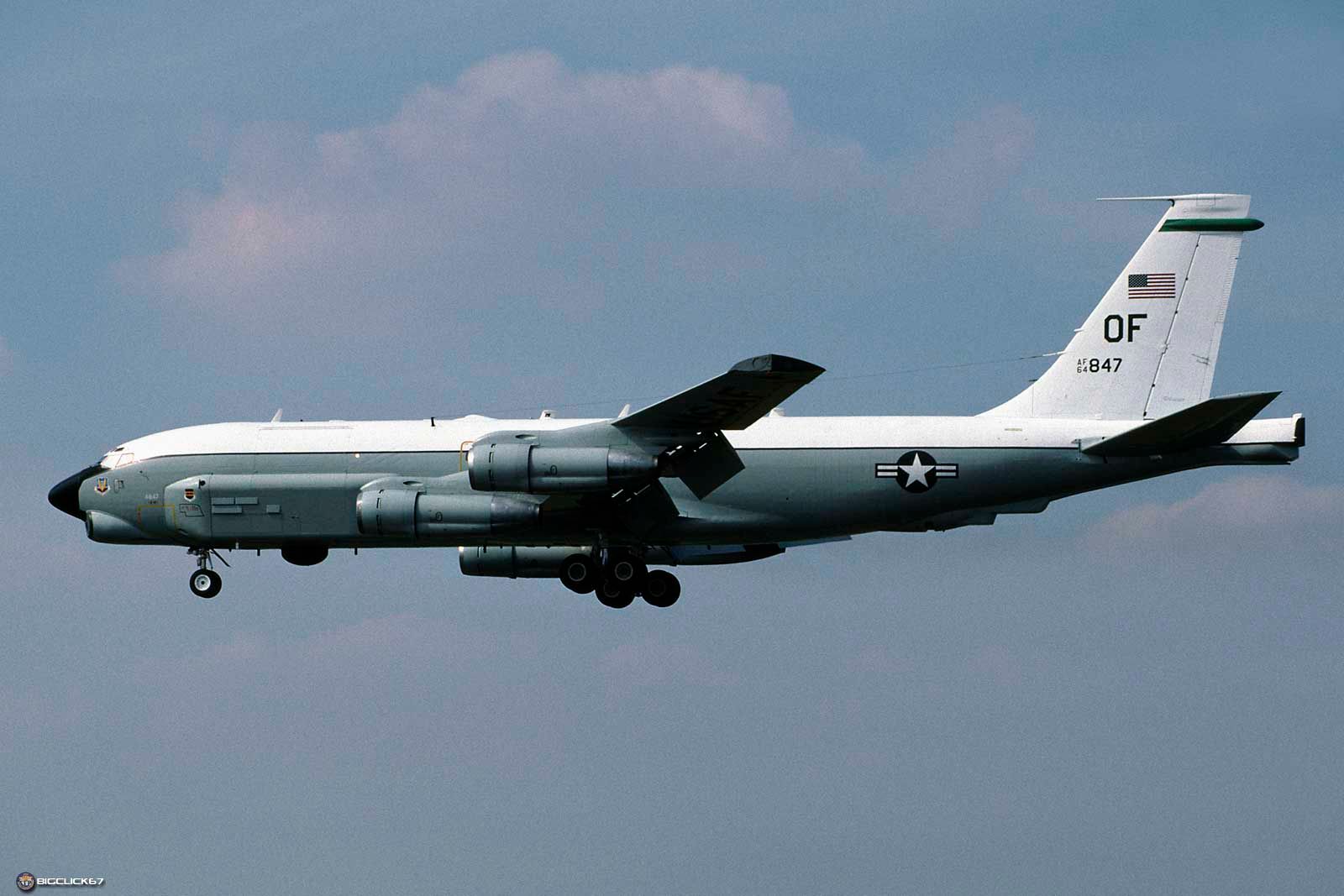 #149 KC-135R 63-8032/D 'Wabash Cannonball' 100th ARW RAF Midenhall, also RIAT 1996: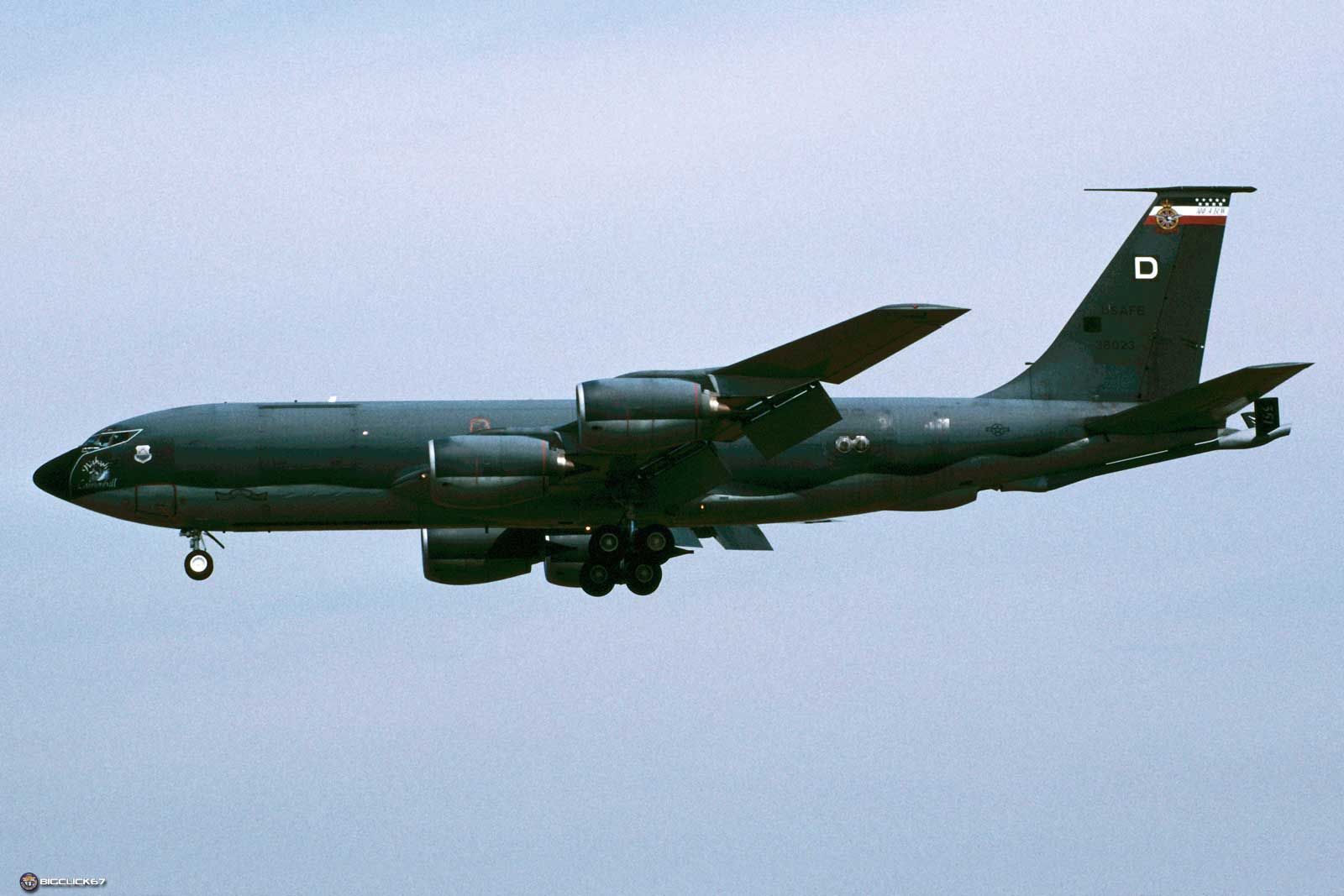 #150 C-130E 70-01264 435th AW, 37th AS Rhein-Main Air Base on finals at its homebase in June 1994: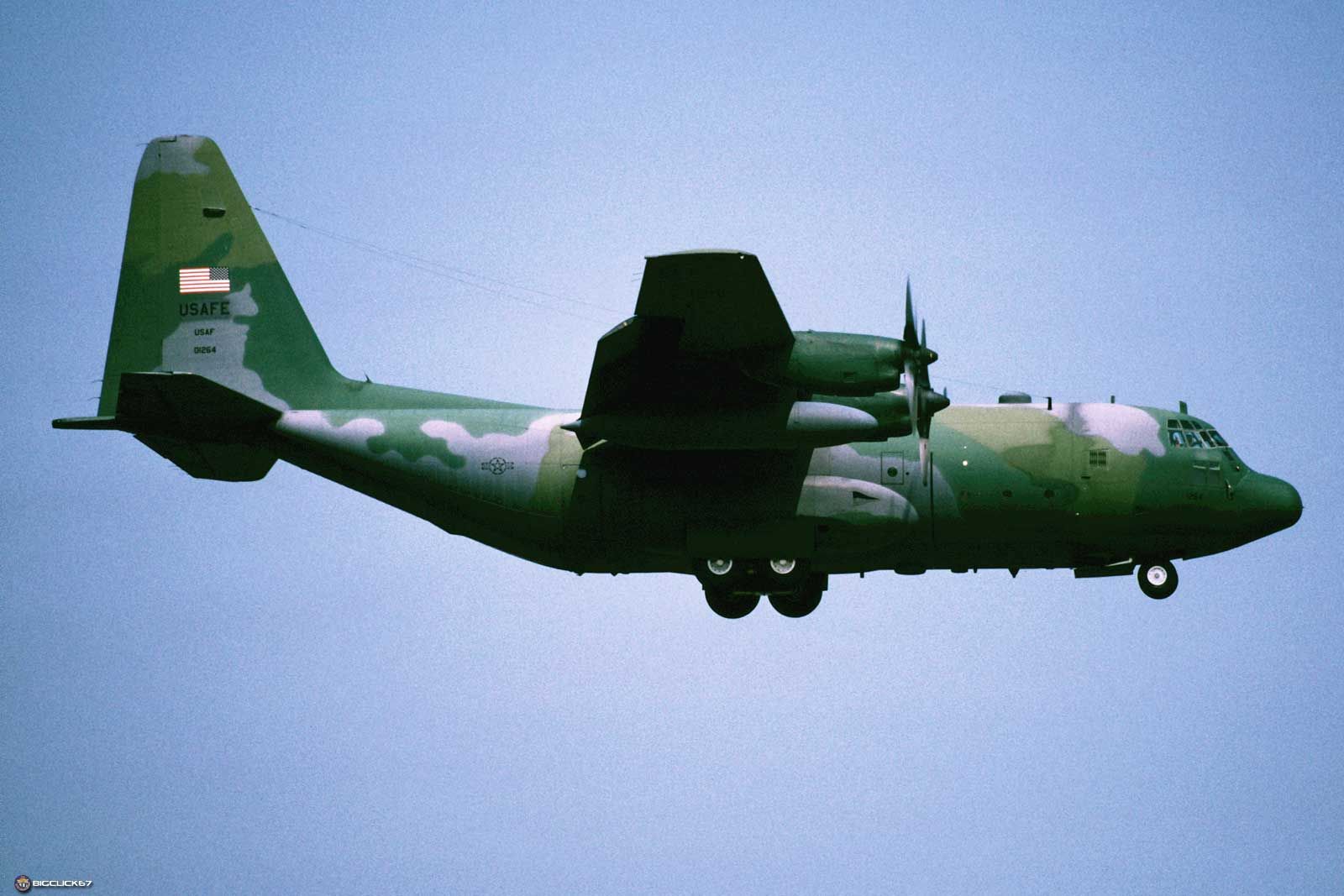 #151 C-130E 70-1271 435th AW, 37th AS Rhein-Main Air Base on take-off from Frankfurt's RWY18 late Sept. 1993: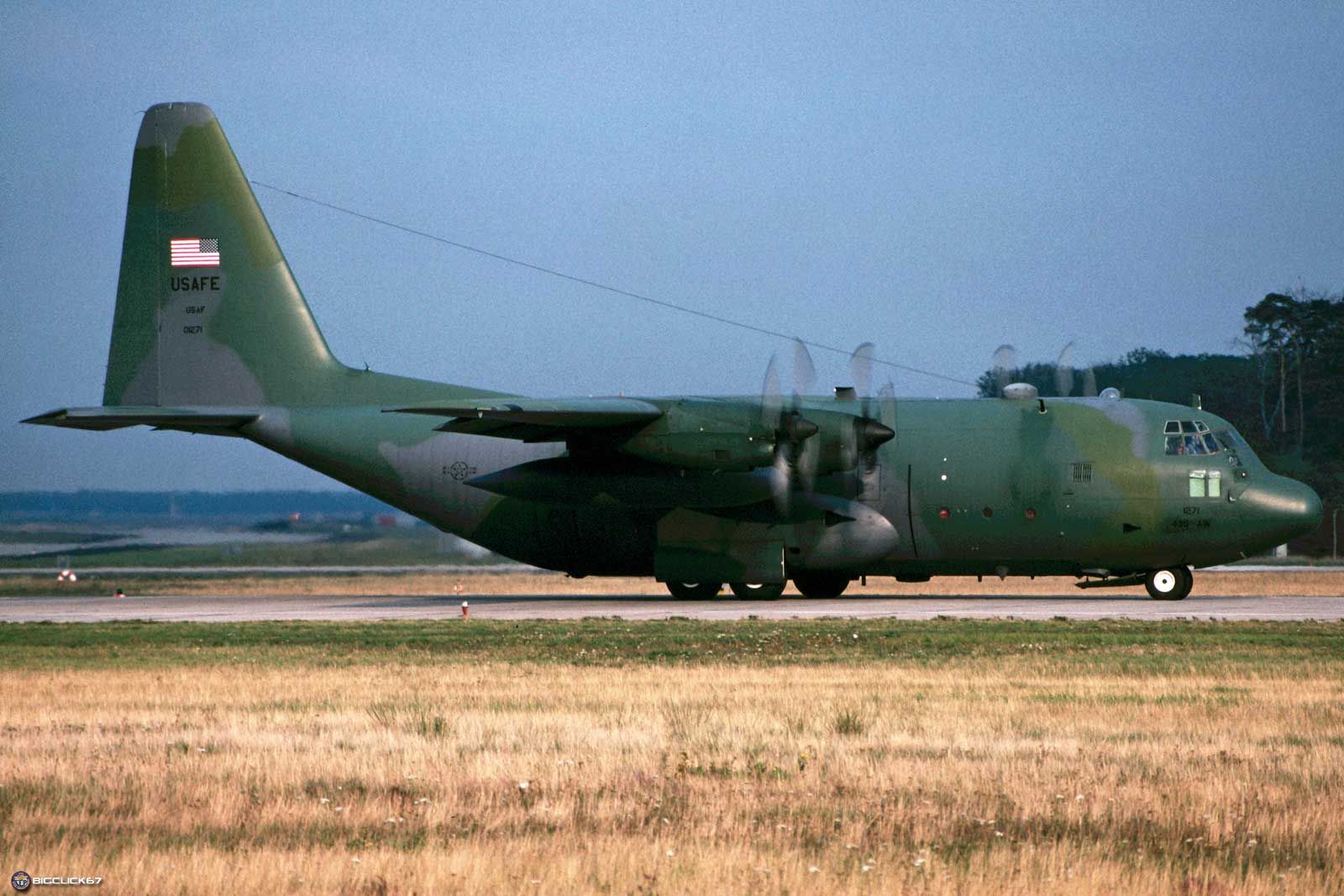 #152 three USAF C-130s (23rd Wg/FT, Kentucky and Ohio ANGs) approaching Frankfurt's RWY18 for departure to Bosnia for another Mercy Flight in Sept. 1993:
#153 C-130E 68-10938/RS 86th AW, 37th AS is a former Rhein-Main/435th MAW example which was transferred to Ramstein/86th AW after 435's disbandment in April 1995, seen here arriving at Cottesmore during RIAT 2001:
#154 and then there were these… all over Europe…
C-23A 84-0468 10th MAS from Zweibrücken Air Base, on finals at Nörvenich in Jan. 1989:
last but not least a US Navy example,
#155 KC-130T-30 164597/NY from Stewart/NY-based VMGR-452 'Yankees' was a rare visitor to the Jever Open Day in June 1997: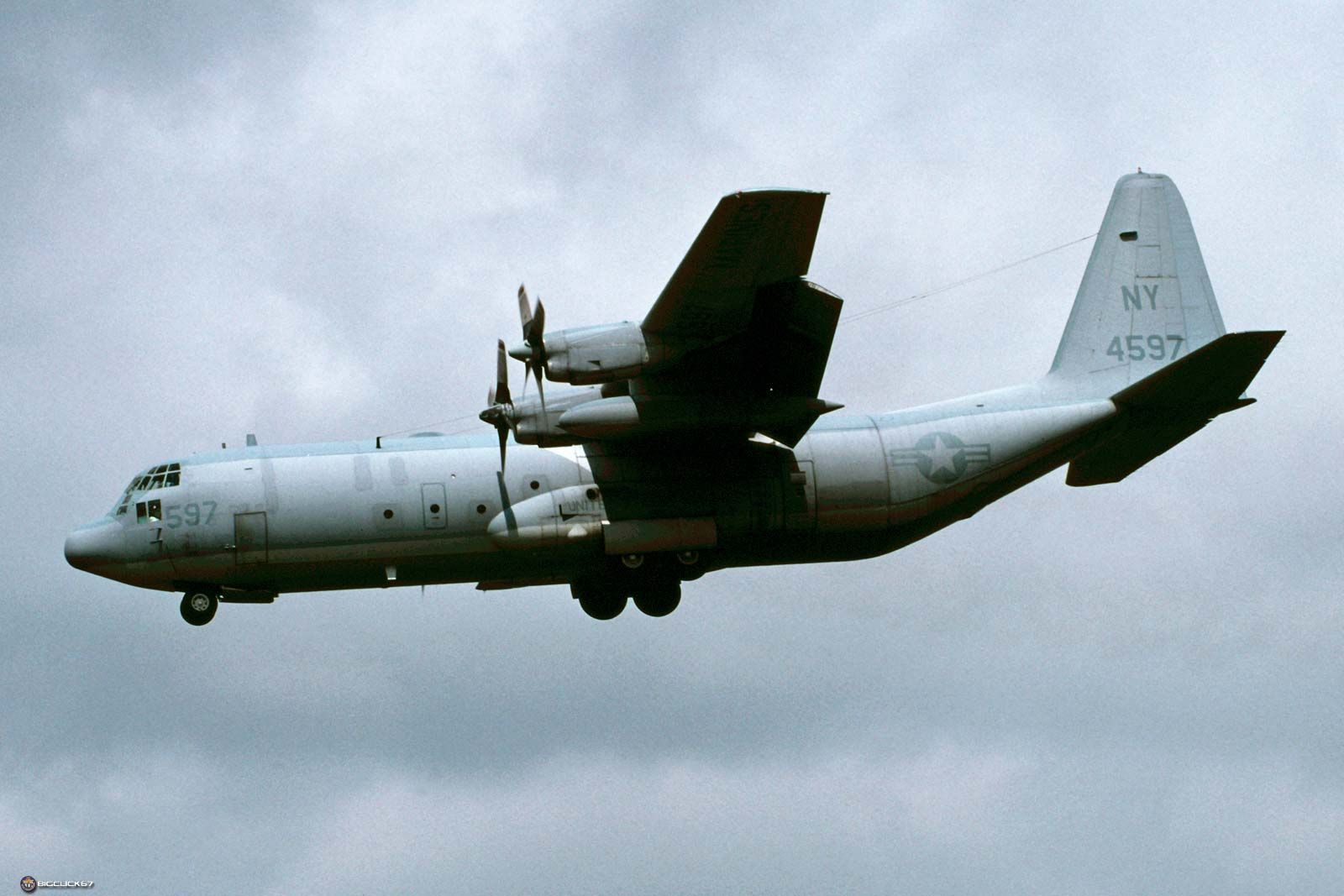 Again thanks for looking - C&C always welcome!
Cheers! Chris