Hi all,
I was considering a no show on this GB as i couldnt decide what i wanted to make. However, i was formulating a plan for the last 5 months of the year so i could give myself half a chance of completing the 52 build. I then remembered i wanted to build a Canberra PR9 for a previous GB which i had special marks for.
So here is the box for the Airfix 1/72 Canberra PR9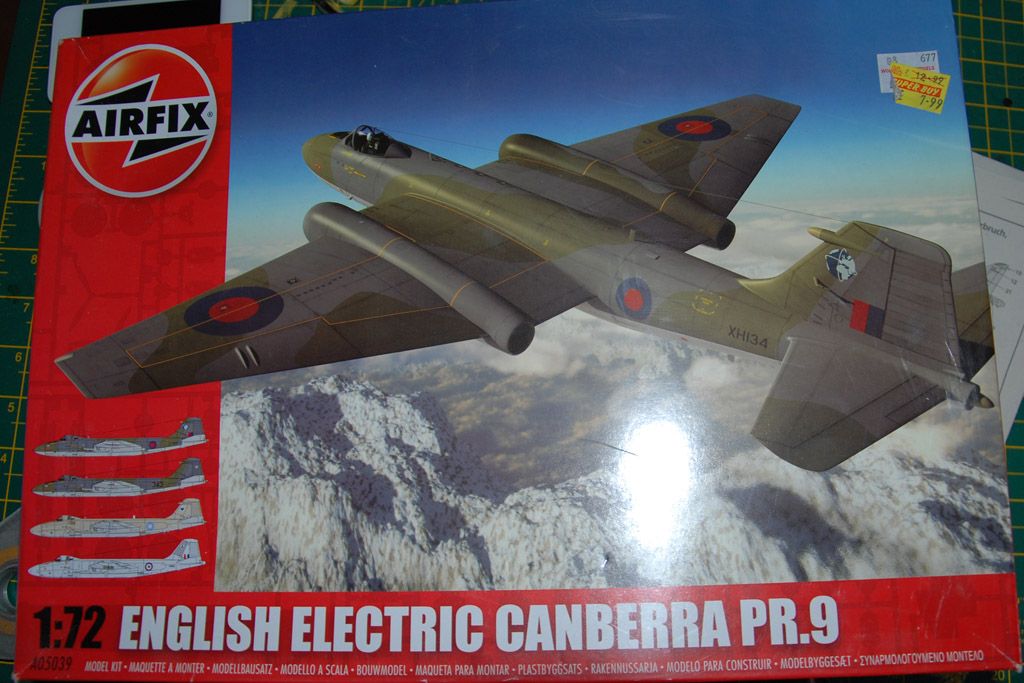 The sprues in their box.
The Model Alliance Canberra Retirement Scheme marks.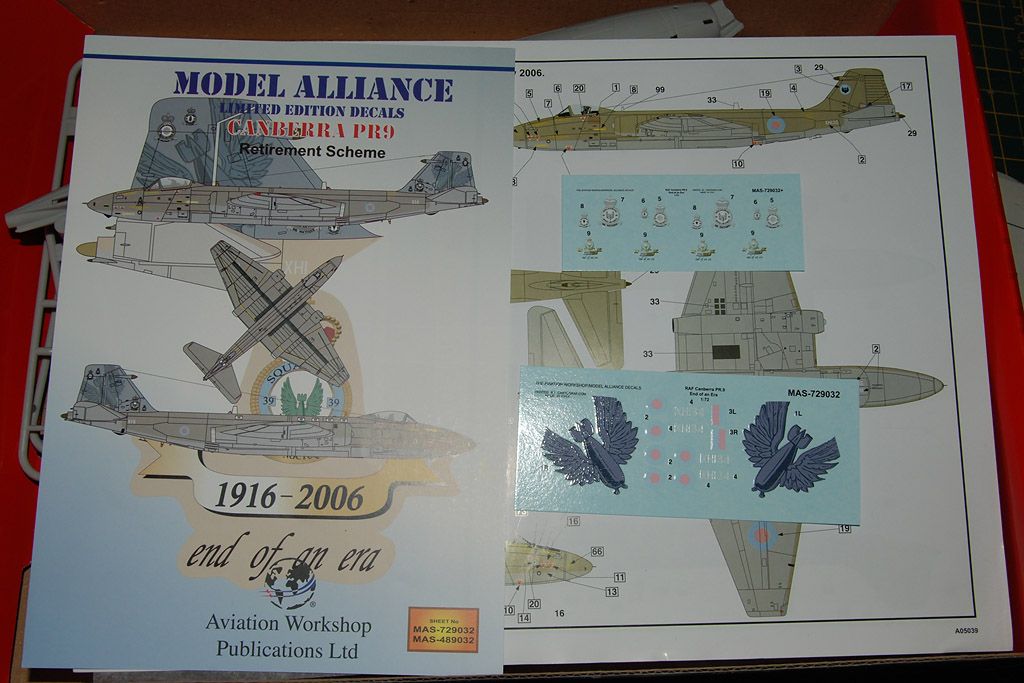 Sorry about the pics though but that might be how things have to be from now as i have to get rid of the big table to make way for a new sofa or 2!
Apart from that, the Canberra has progressed so well, it will have its wings fitted tomorrow and i might be able to paint it sometime this week! There is a que though!
Arabest,
Geoff.