Thanks for that. Now finished.
The Airfix is the simpler of the two and has less detail but I think looks better. The Revell has a complicated intake assembly and I think sits too nose high.
The Landor scheme red stripe is tricky to put on as well.
Airfix as G-BOAF in the last scheme.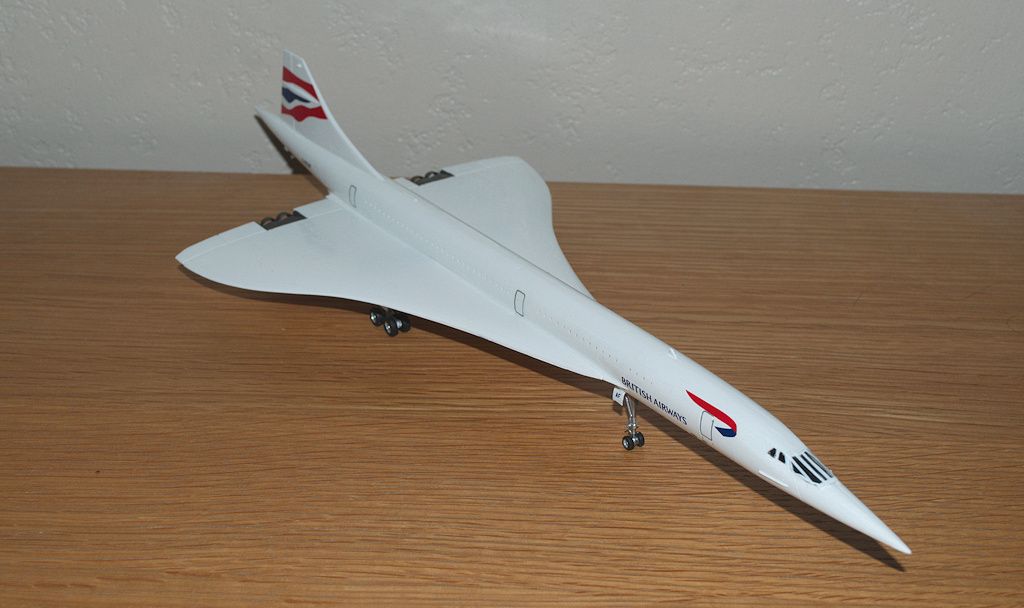 Revell as G-BOAC in the Landor scheme.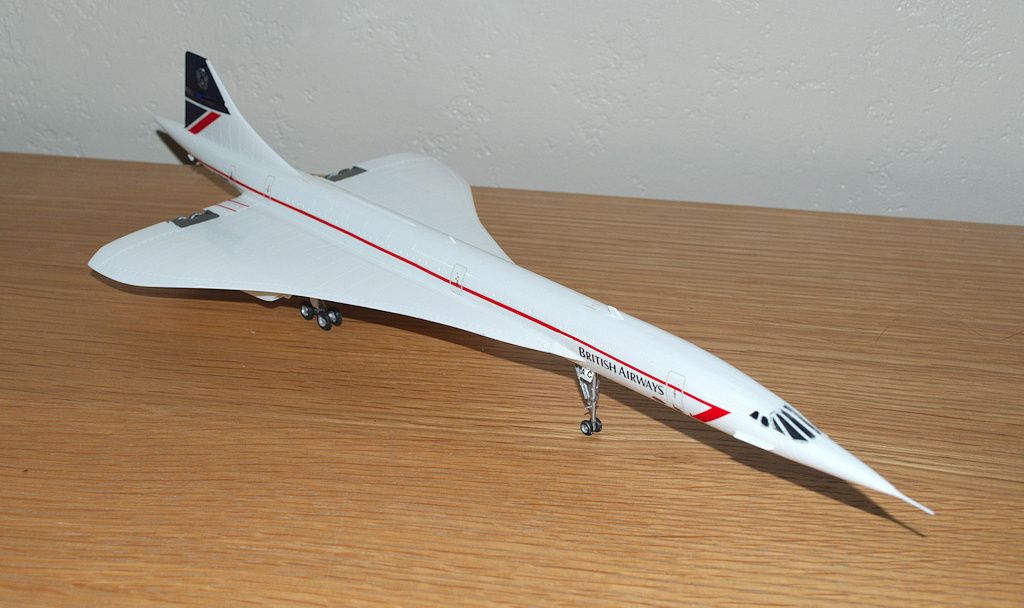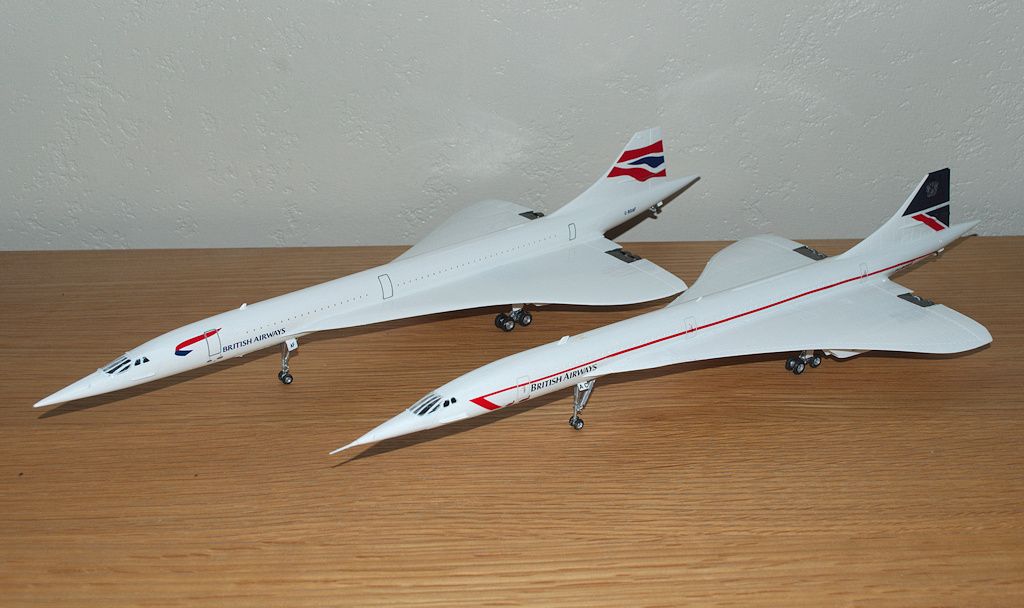 ICM Tu144 next?