Laurence, sadly it's not showing for me, because Photobucket is one of those hosting sites which nowadays charges you for hosting your pics and therefore won't let people see them unless you pay...
23/12/2019 Update
Last one before Christmas, and it didn't go anything like intended. Yet, it was still a really good day! What I planned was to get the perspex out of the canopy, and start treating the corrosion in the frames. What actually happened was Scott and I got Shanghai'd by Dave Taylor of the Victor crew to help jack Lindy up to recharge the port leg. We could then go about our business. At least we could have, had Lindy not had other ideas!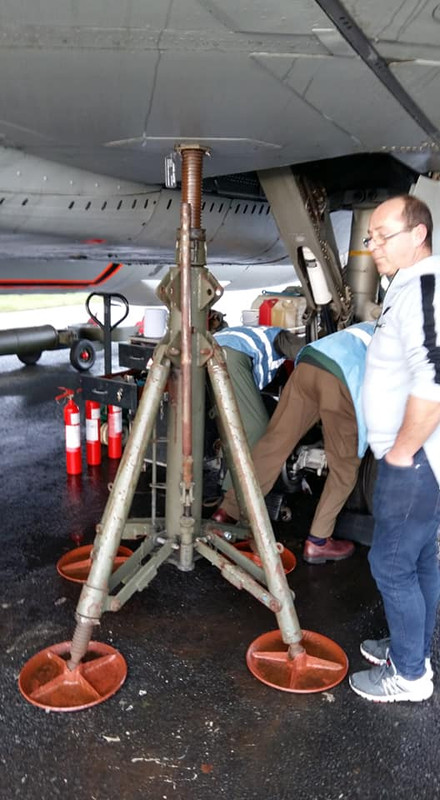 She had lost oil and nitrogen from the port leg. We were able to recharge the Nitrogen, but it didn't lift her back to the right height. So clearly, the oil needed replenishing. More jacking needed, and the jack needed more oil! Meteor team to the rescue with OM15, and a carefully crafted ACME jack refilling device (an old bit of Meteor plumbing and a funnel!)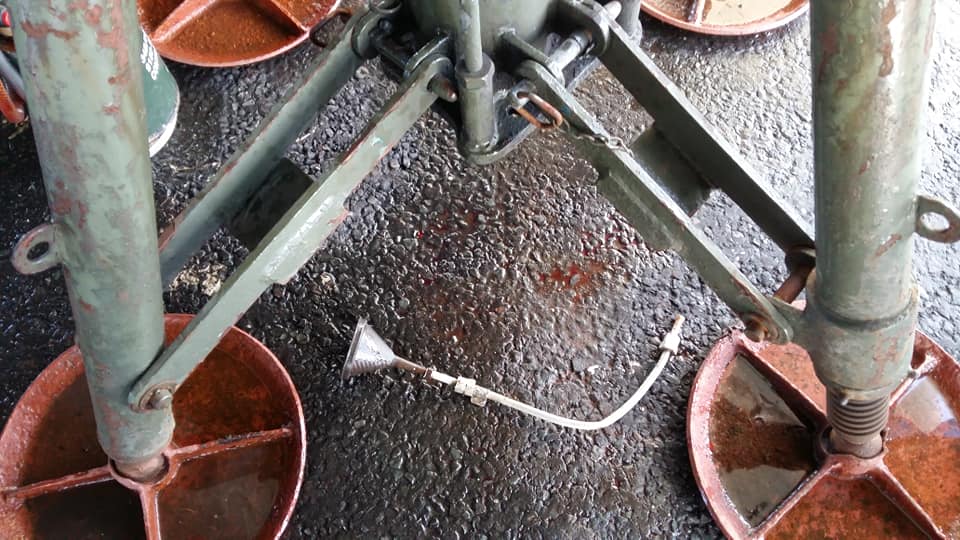 More jacking, and Andre and I managed to replenish the oil part of the leg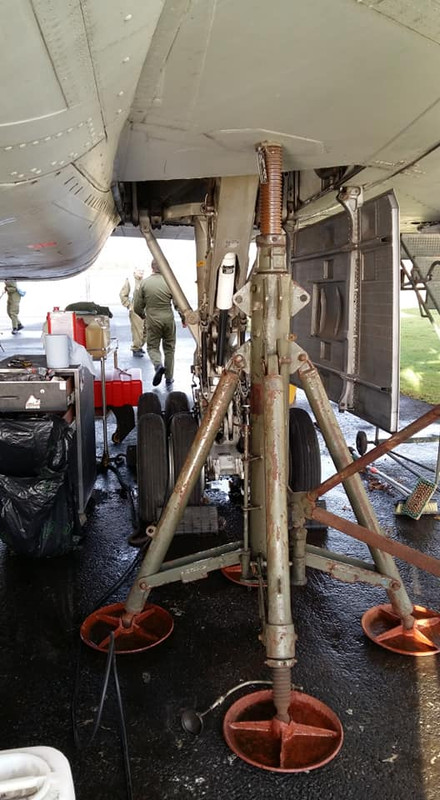 Upshot was, by the end of the day she was better in that the seal was playing ball and she wasn't dumping the new oil out, but she wasn't right as she still wasn't sitting at ride height.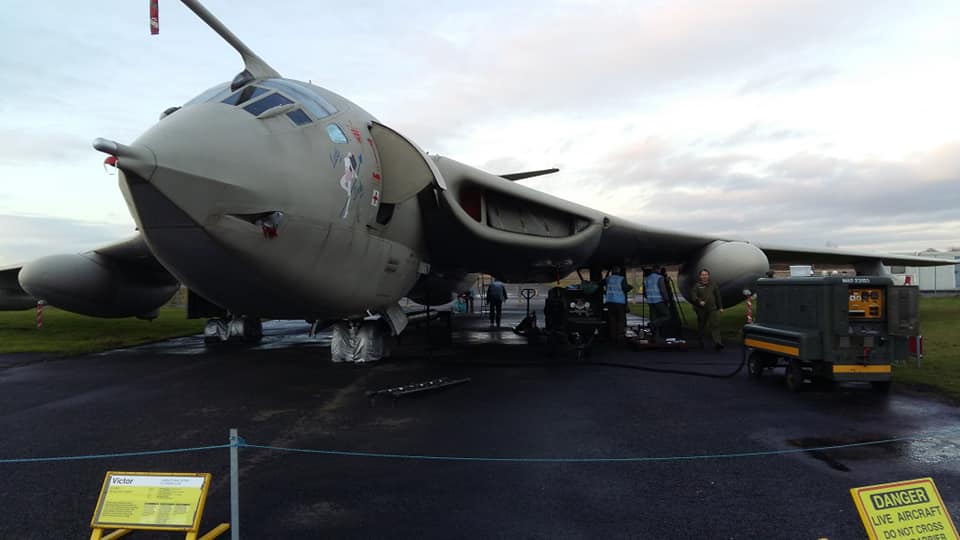 It was a pleasure to be working among friends on the jet that stole 7 years of my life again! There was morale...
pizza...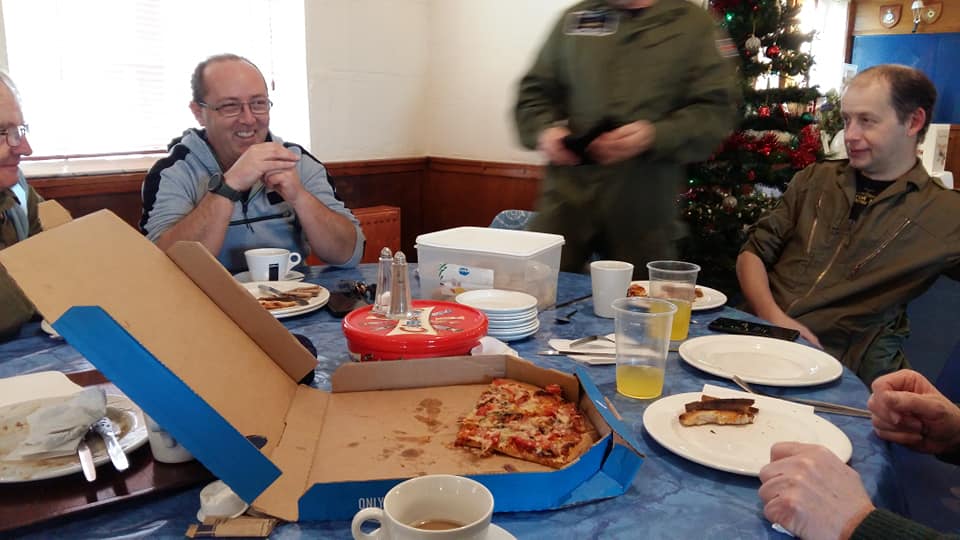 And of course that giant jaffa cake was divided and conquered! It seemed only fair to let Eloise do the honours.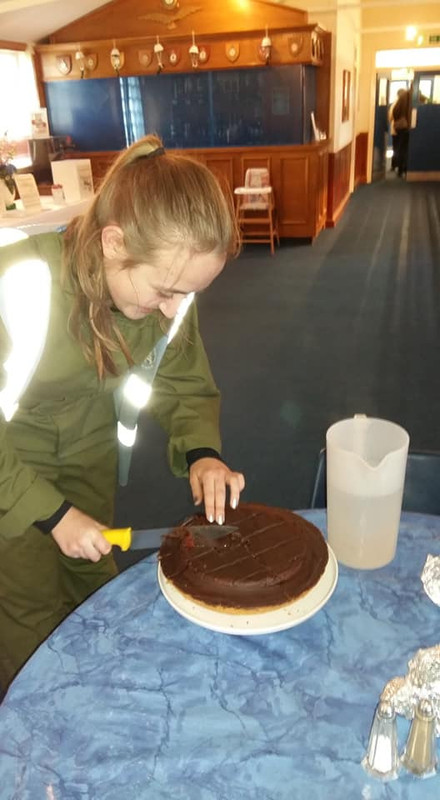 While not productive for the Meteor, that doesn't matter; when needs must all the museum teams are happy to muck in together to help each other out! I did go and get another dose of penetrating oil onto the screws which will need winding out of the canopy shrouds though.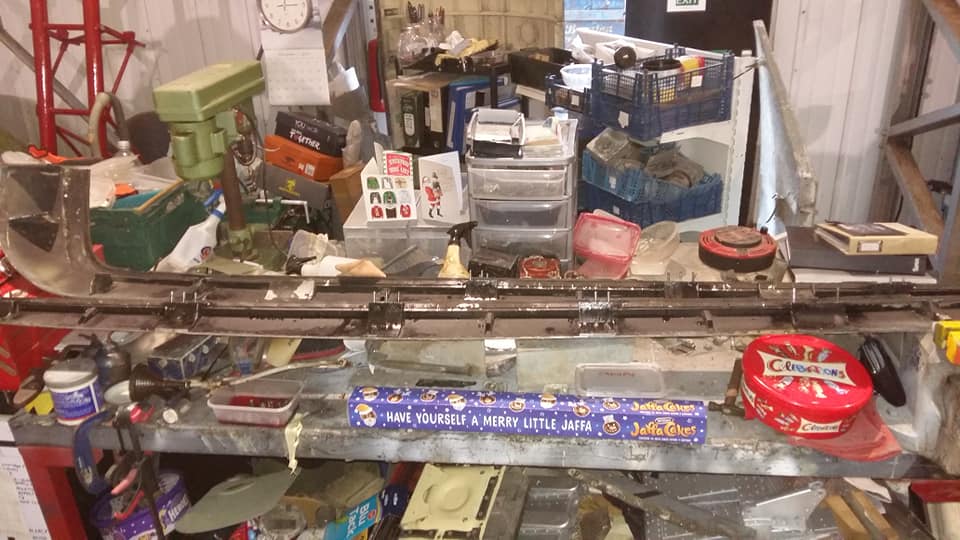 And your eyes don't deceive, that is indeed another box of jaffa cakes!
Sometime between Christmas and New Year I'll have a day on site to do battle with the next phase of the canopy strip. Though there are now 2 little people in my life, who I am slowly indoctrinating in the ways of the Meteor, which gives me an excuse to play with Lego!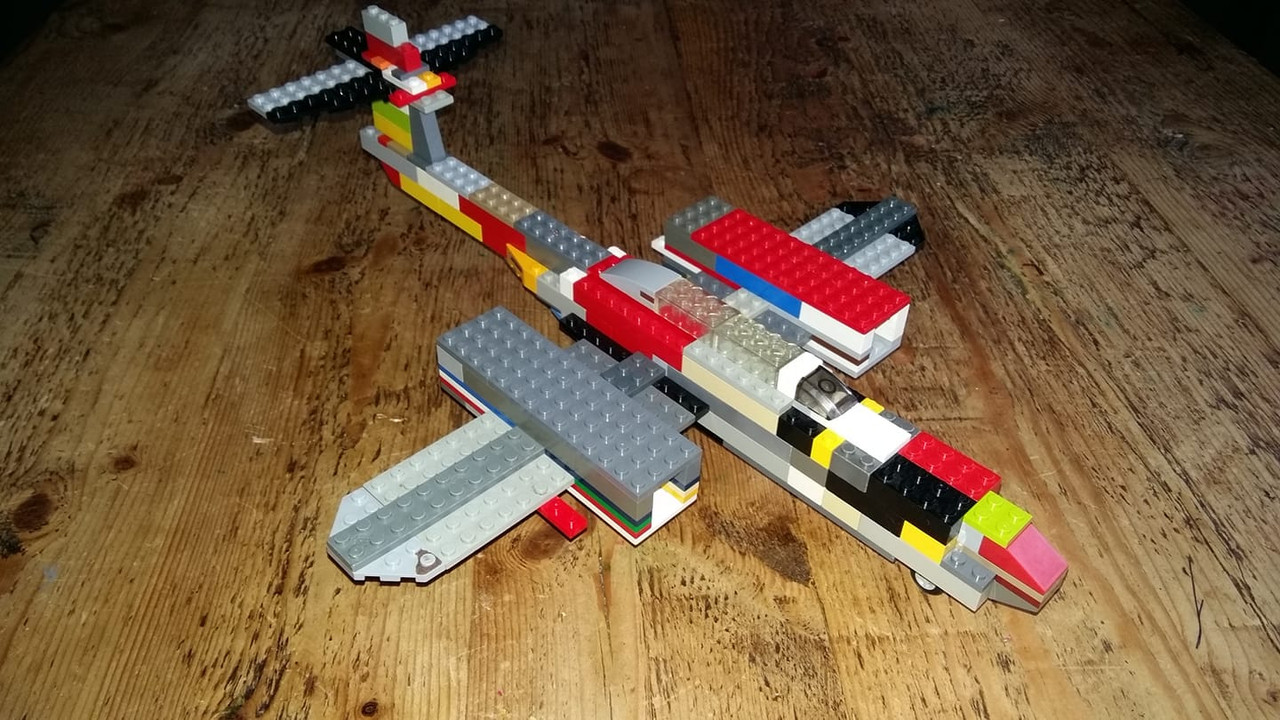 So there you are, last pre-Christmas update. I hope you don't mind the distinctly V-bomber flavour rather than the usual Meteor doings, but it's sometimes nice to have a change. I hope you all have a very good Christmas, I'll be back sometime between Christmas and New Year with a more 'normal' update.