Glad you've caught up with us Baz! Finding bonus components is always a good thing...
Sadly, the museum has decided not to reopen after Lockdown Ver 2.0, so as far as work on 788 herself goes, that's us done for this year. It's not exactly been a stellar year, but we've done what we can. There may be minor updates if I get my replica NF panel to build up soon, but otherwise that's it.
Thankyou all for sticking with us through this, your continued interest and support really does mean so much to us. In a year that has had us all locked away for a lot of time, completely scuppered the plans of everyone and in every walk of life including our aircraft's restoration, and dealt me a particularly harsh lesson about the extremes of character of people we find in this hobby from the most spiteful through to the most generous, the fact that so many people read this (and the Facebook page) and support us from around the globe is a huge lift.
Due to not reopening this year, the Meteor Team Christmas tree has not been able to assume its now traditional place by the jet for all our visitors to wonder and marvel at (as seen here last year)...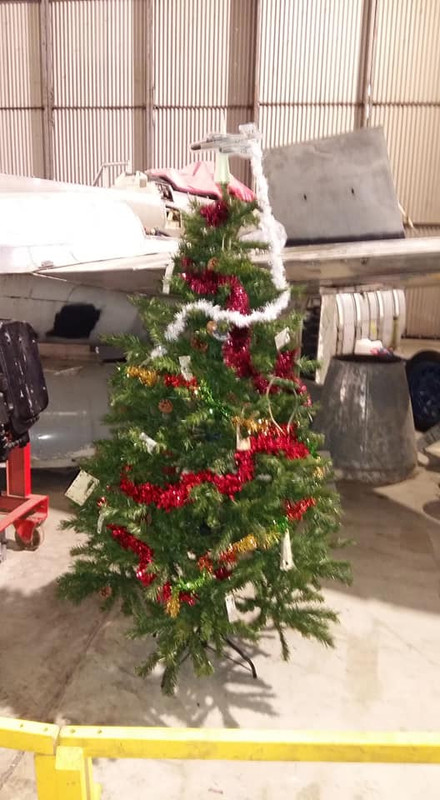 but there was no way Plane Richie's great rendition of 788 wasn't going to grace the top of a tree this year. So... after a bit of Blue Peter-esque crafting involving card, glue, and sticky back plastic...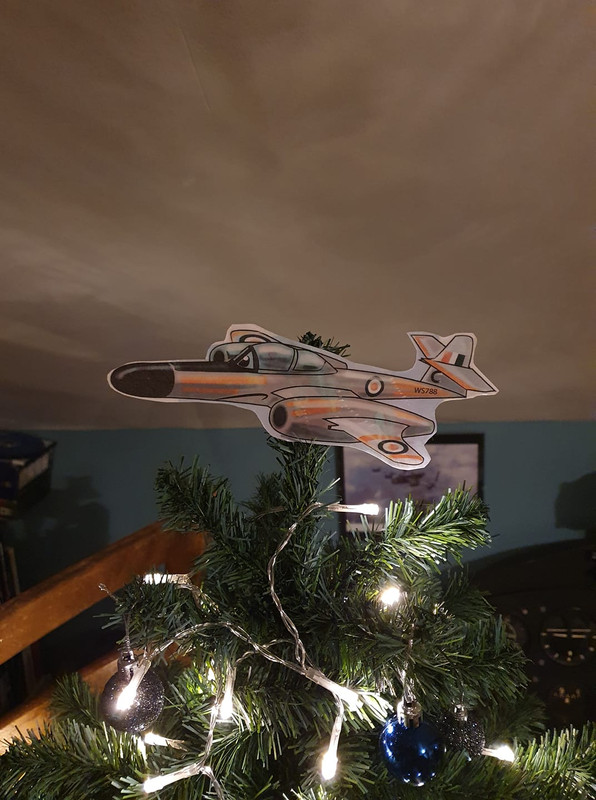 She graces the top of my own tree!
I hope this festive season is as good as it can be for you all, stay safe, I'll be back with a review of the year (for what it's worth..) later in the month, maybe news of my NF replica panel/travelling exhibit project, and if all goes well prior to that I might just be able to bring you news of a smaller, brightly coloured new arrival to the Naughty Corner, our little side project...