As an ardent collector of aviation prints, I thought a discussion thread on the topic might generate some interest. I have a fairly large and varied collection bought from the major galleries and from the secondary market, consisting of work by Robert Taylor, Nicolas Trudgian, Gil Cohen, Anthony Cowland, Alex Hamilton and others.
I bought two unframed Alex Hamilton prints last year -
On Gladiator's Wings
&
And not to yield
. I'm due to have them framed, likely by Aces High (whose work I have huge respect and admiration for) later this year. I love how he captures something pure and essential about the subjects. His cloudscape work is lovely, too.
People may remember
On Gladiator's Wings
as a recent Flying Legends programme cover. I had this done as a remarque with an original pencil drawing of Shuttleworth's Gladiator beneath the main print.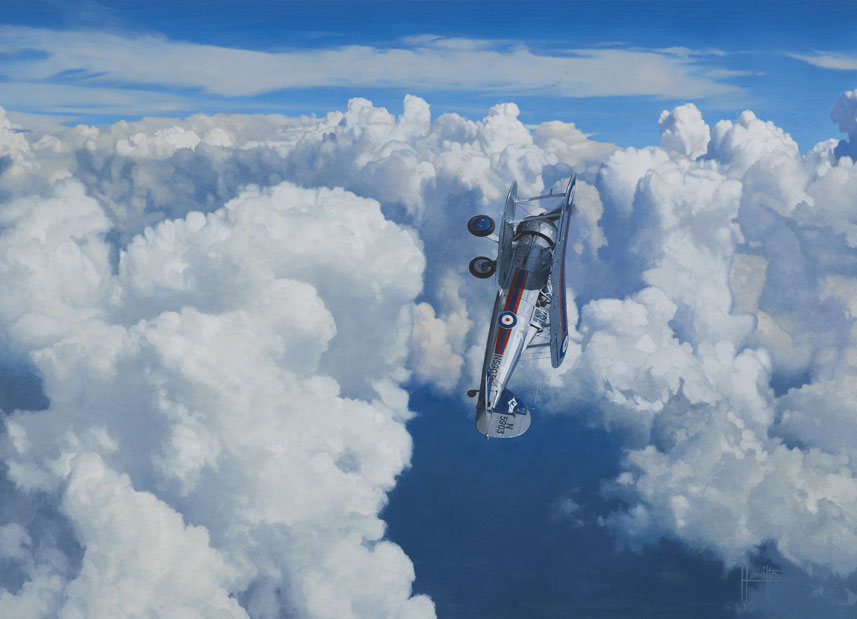 I also picked up the exquisite
And not to yield
:

I noticed during the week that he's added some new prints to his portfolio.
Stephenson's Stuka
depicts the IWM's Spitfire Mk.I N3200: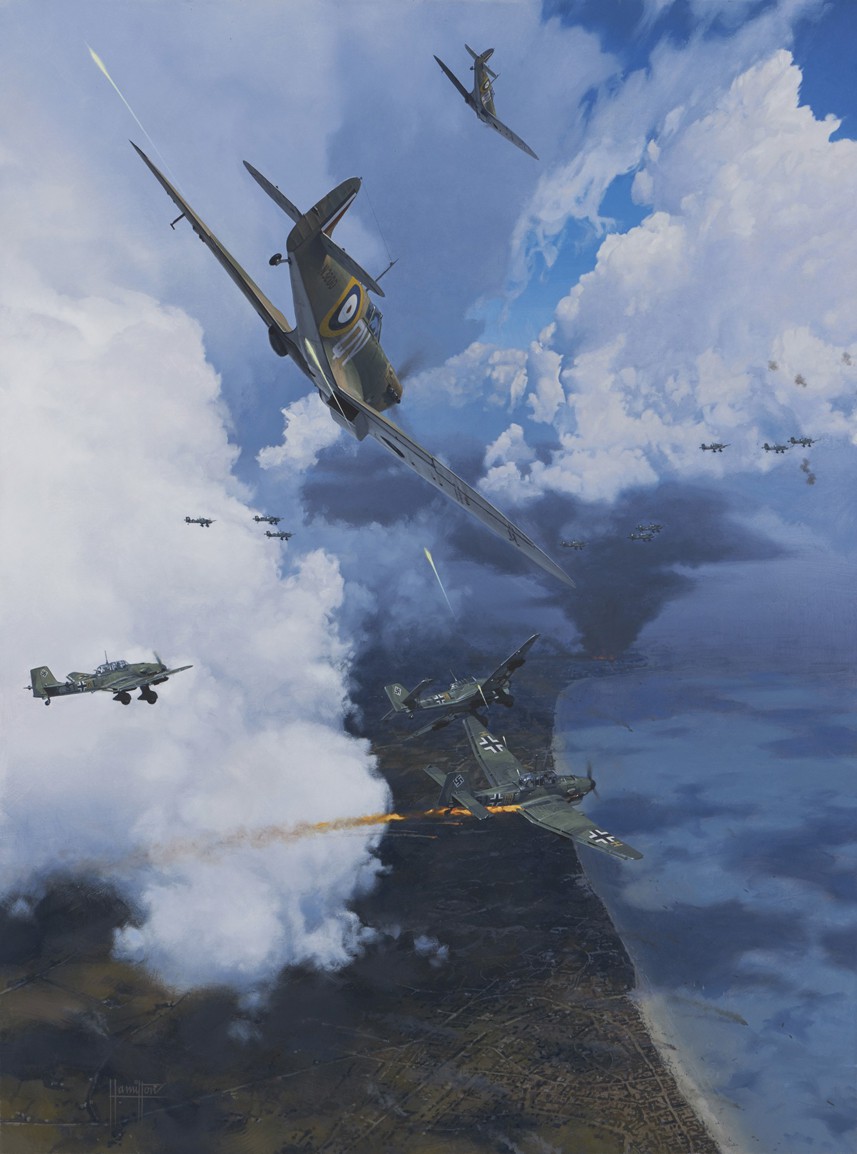 The Nelson
, meanwhile, is a lovely portrait of ARCo's Blenheim: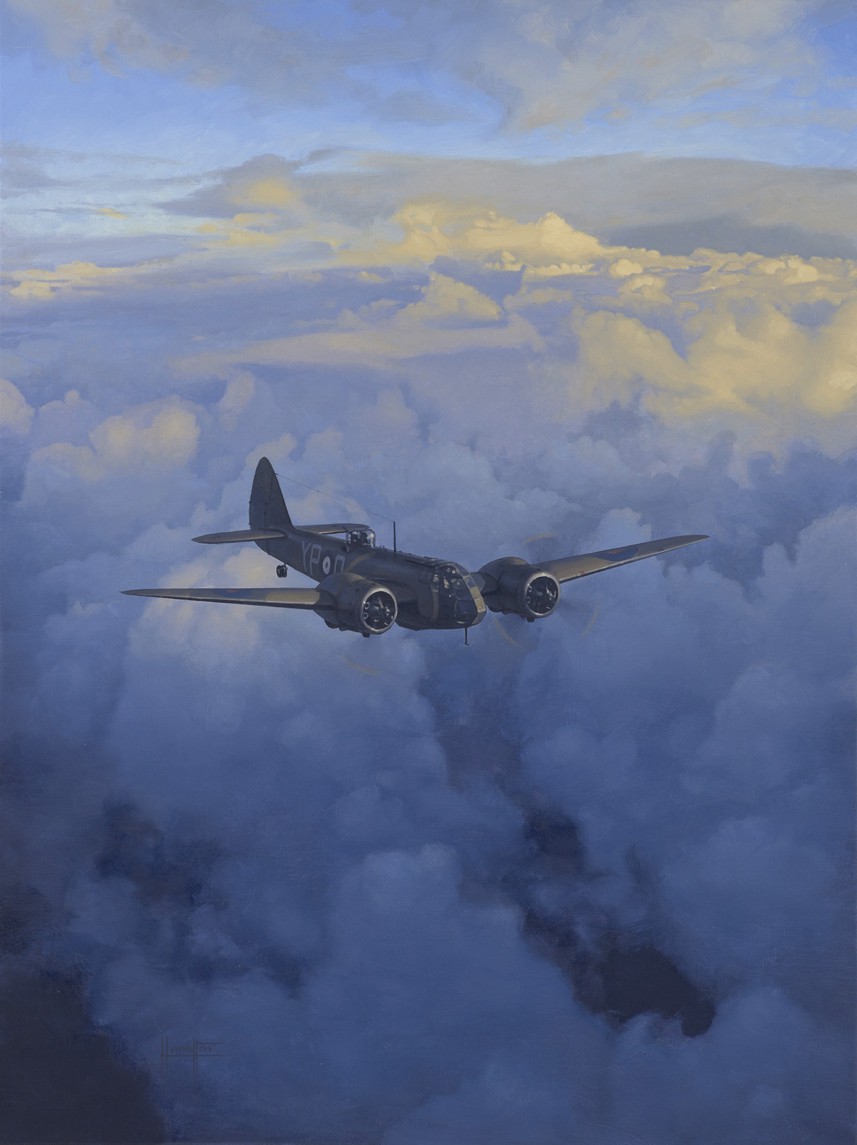 I'm not sure if this piece, of Spitfire Mk.I P9374 and friends, was previously available or is a new release: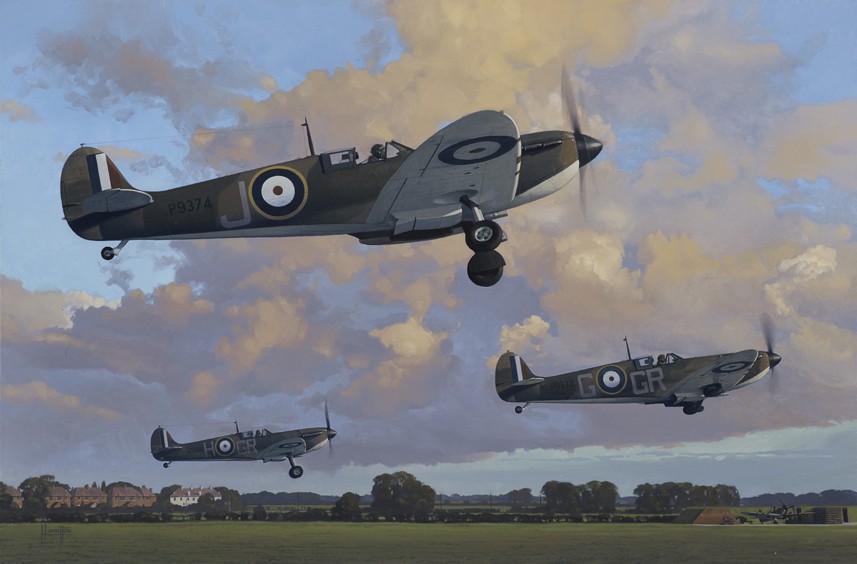 The Baron's First
is certainly new, and looks a bit book cover-ish: