Over the course of the week at Oshkosh, the airshow contained a plethora (good word that, I think I'll make it my 'word of the week'!) of aerobatic acts.
Not having anything else particularly pressing to do, and since digits are free (unlike film) I photographed most of them.
Starting with Matt Younkin and his aerobatic Beech 18 act. He has it fitted with strobe lighting, and also does a night routine.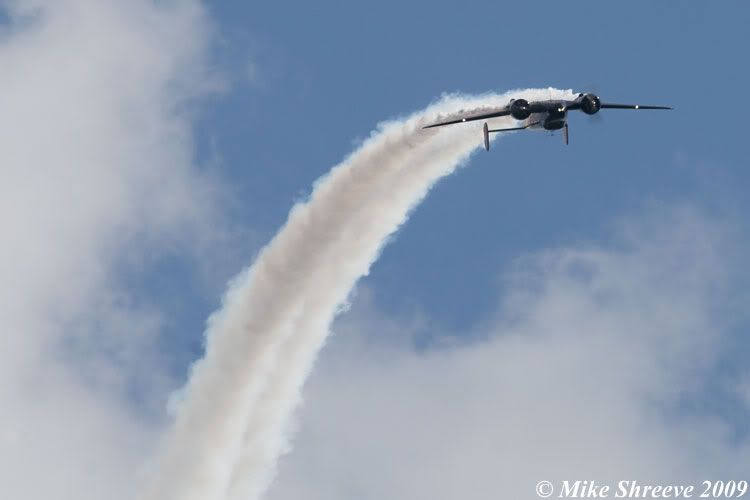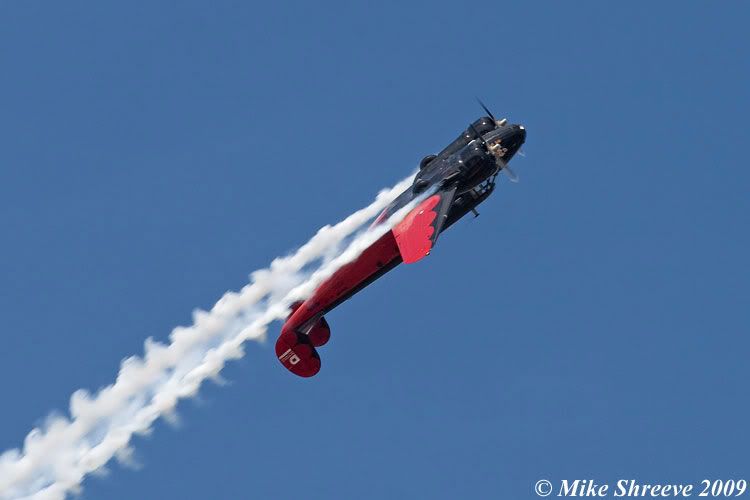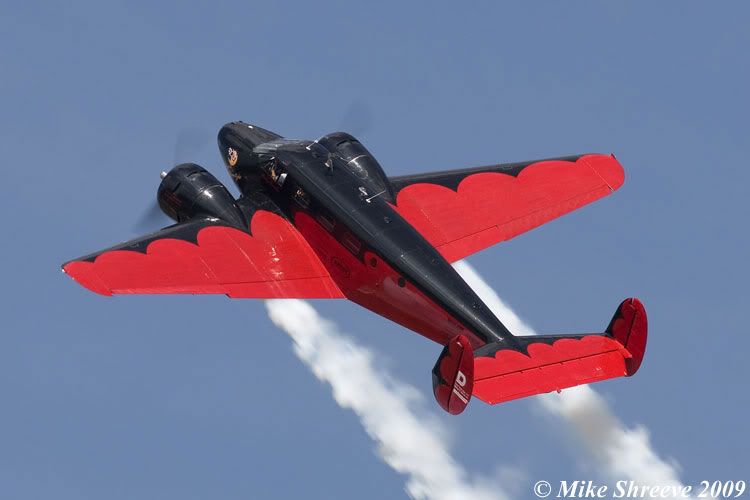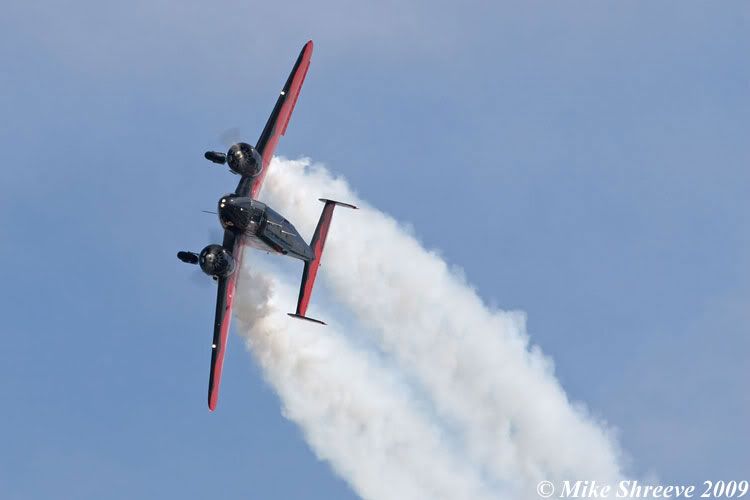 The Aeroshell team, flying a quartet of T-6s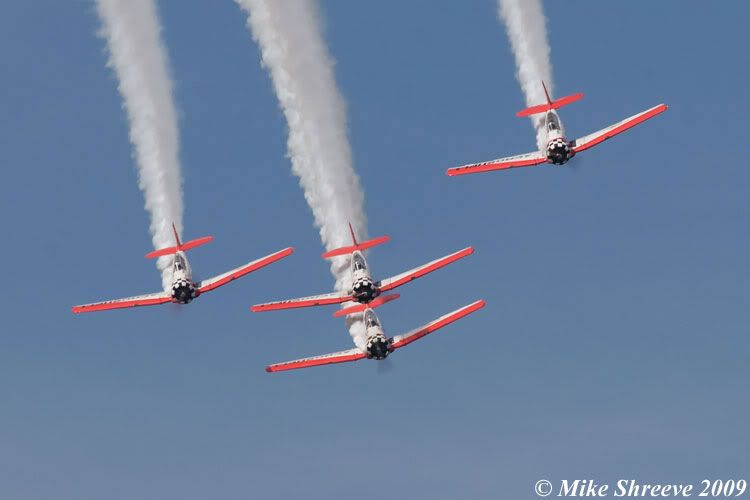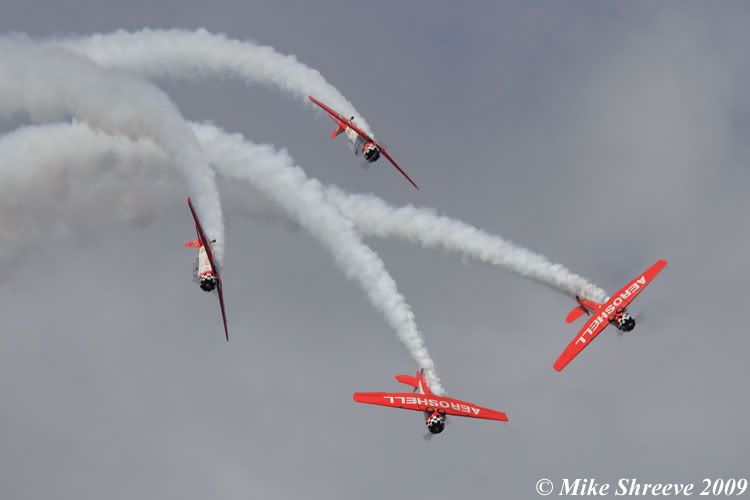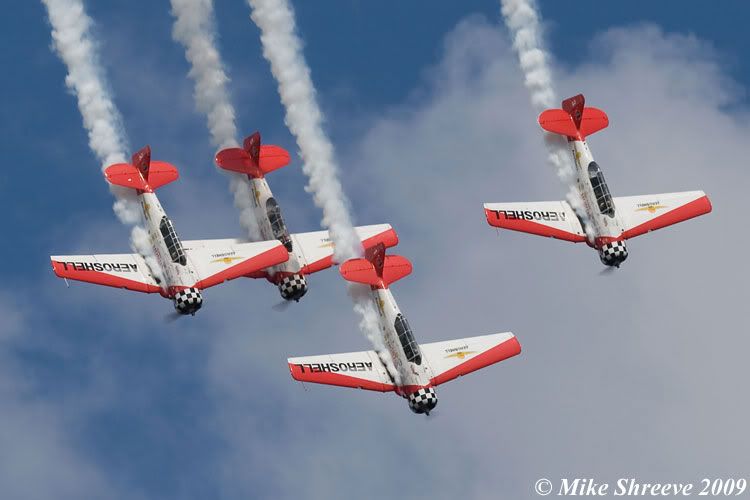 There was a Ford Mustang demo, featuring Mike Goulian (Castrol Extra 330) and Kirby Chambliss (Red Bull Edge 540)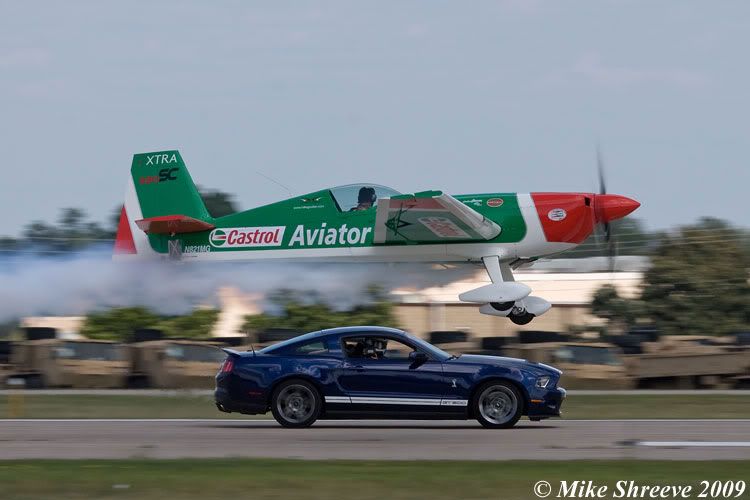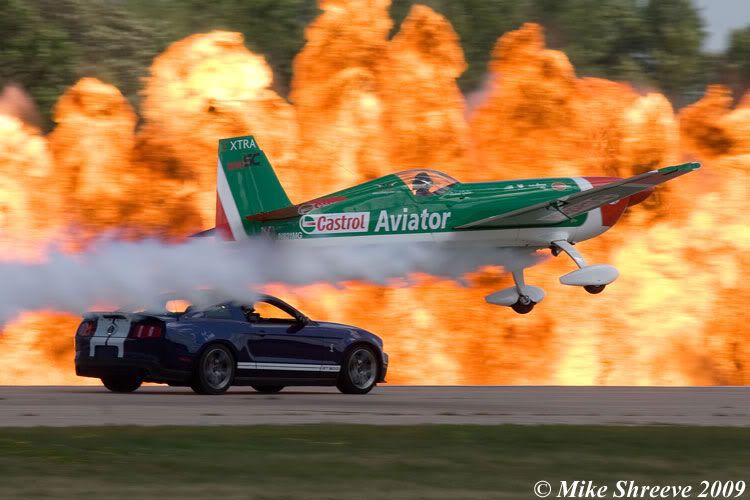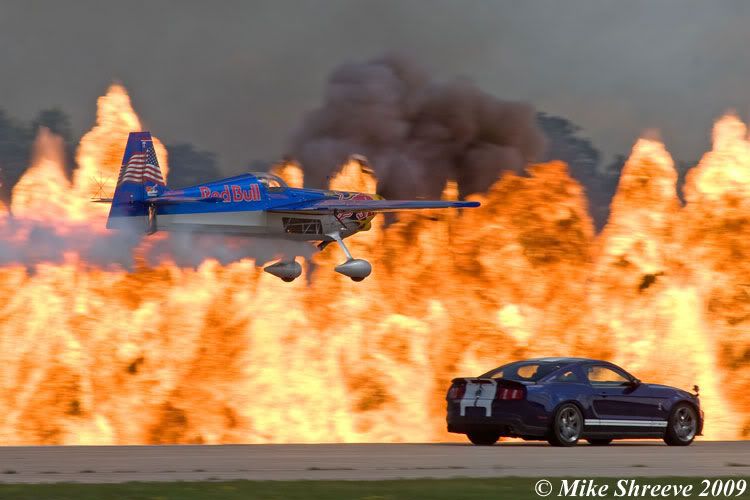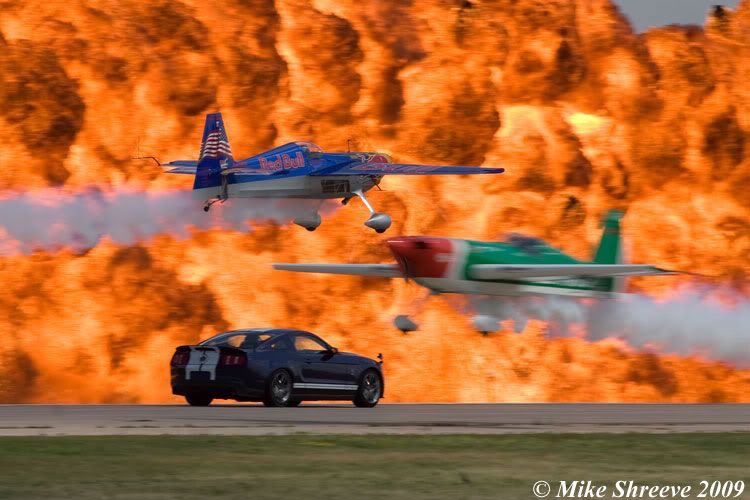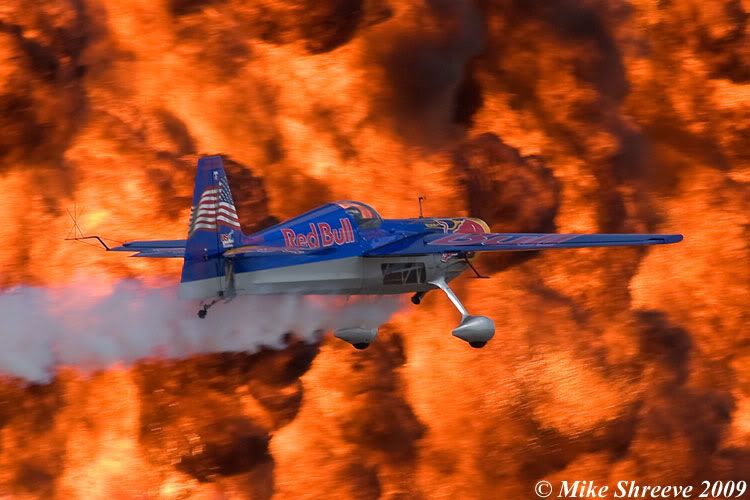 Matt Chapman (CAP 580)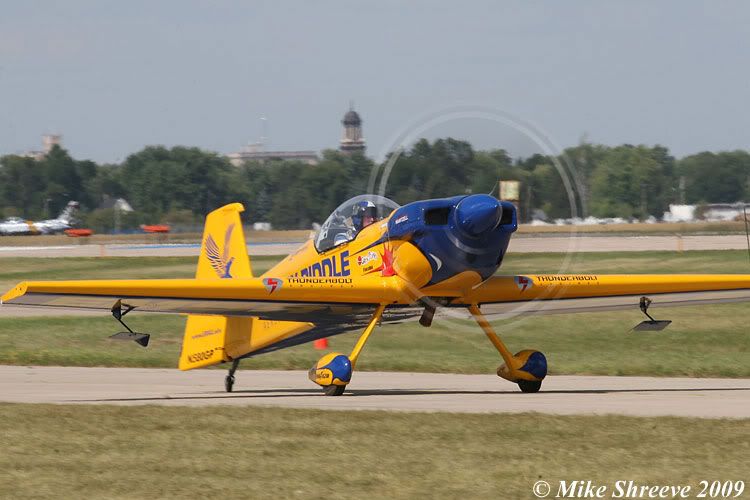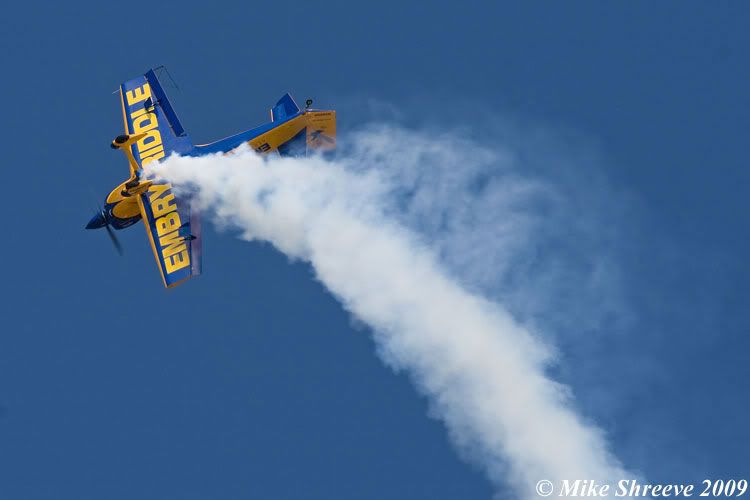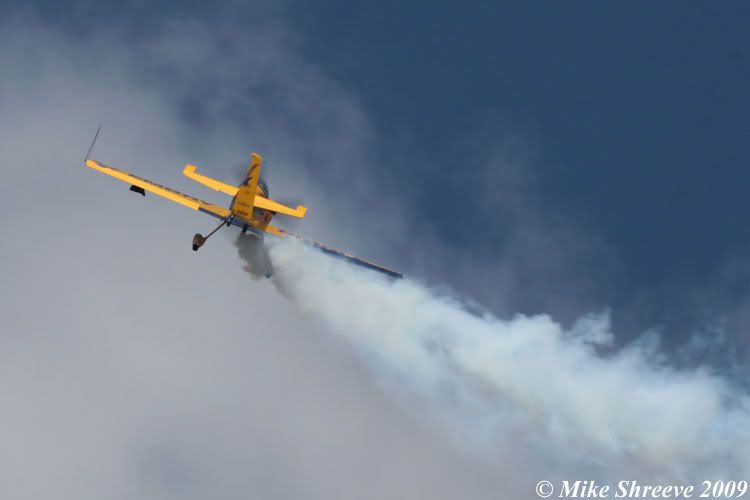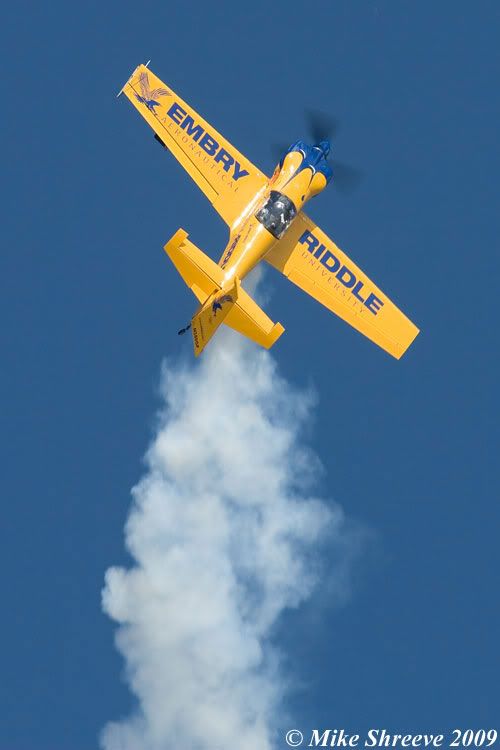 Greg Poe (MX-2)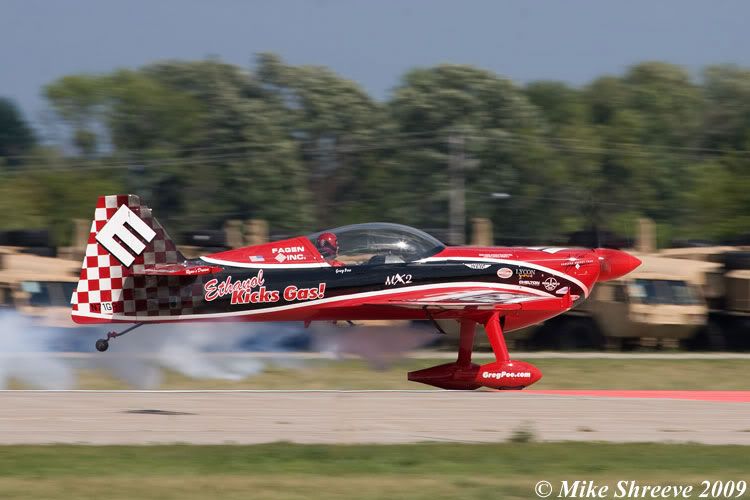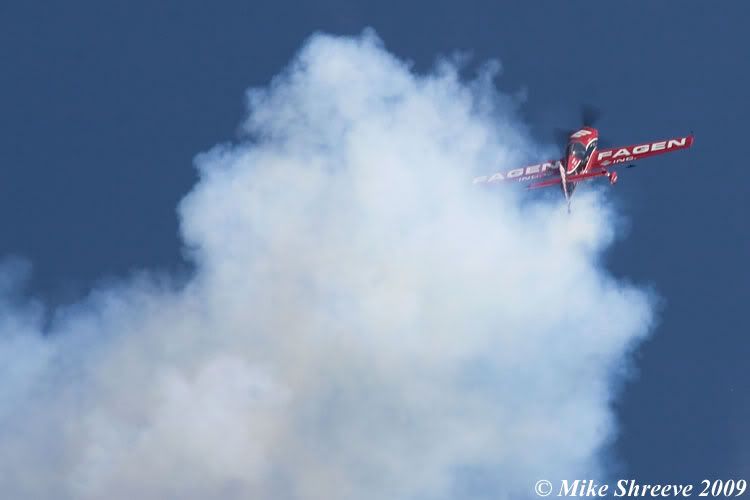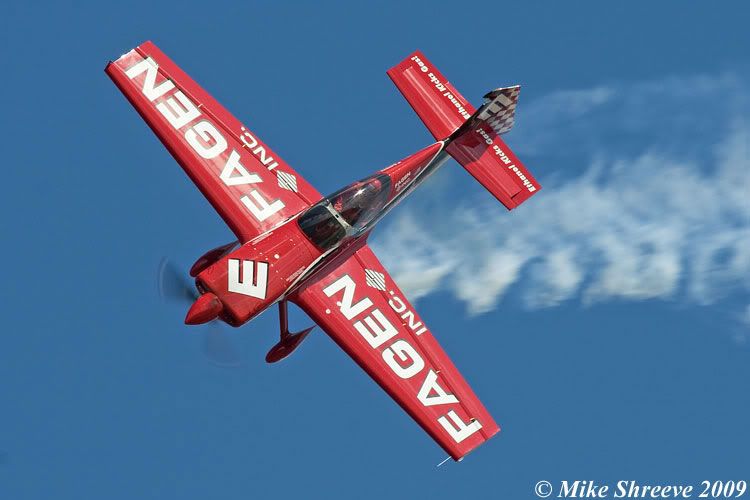 Greg Coontz (Super Decathlon)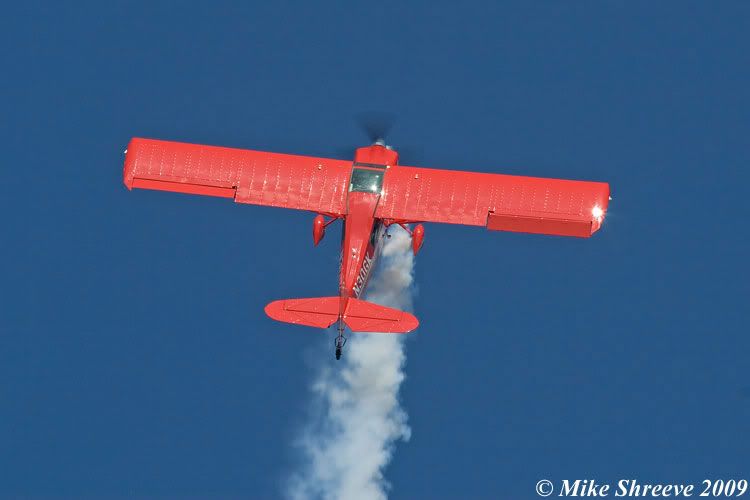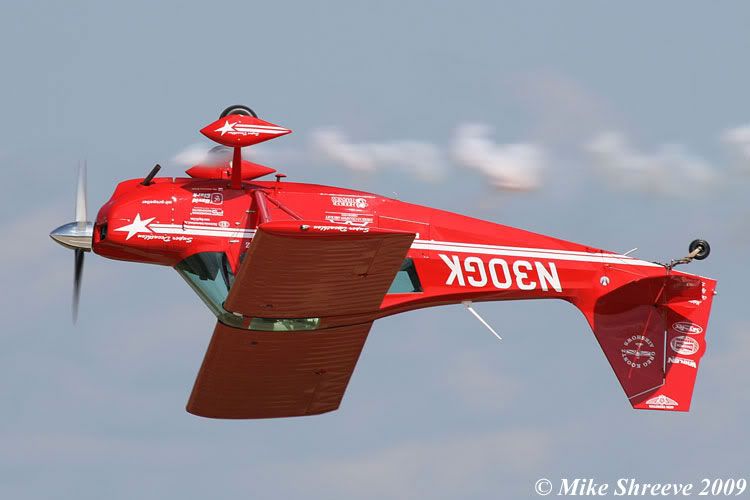 Julie Clark (T-34 Mentor)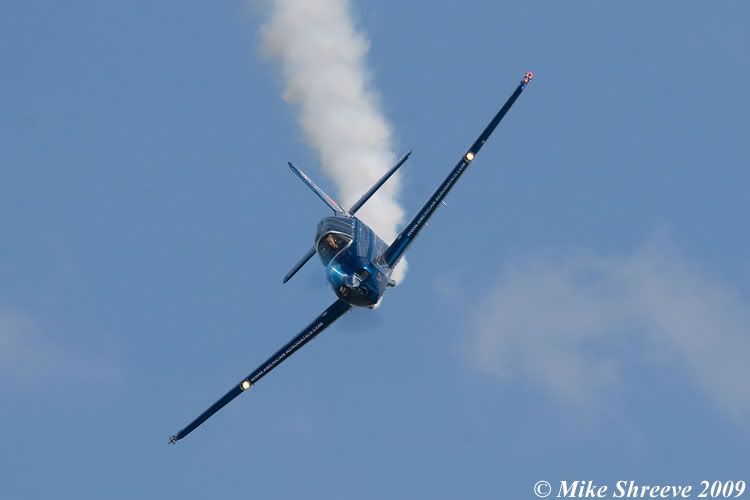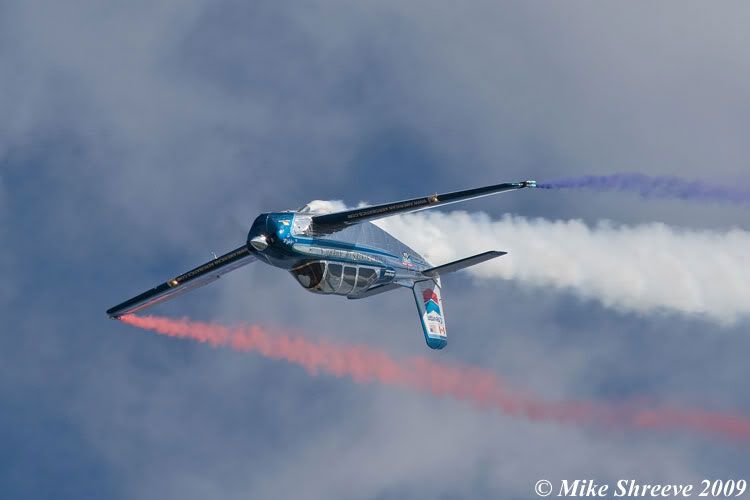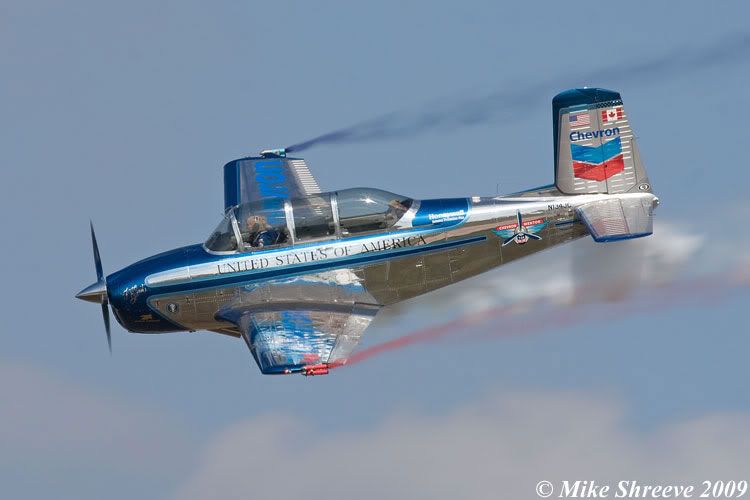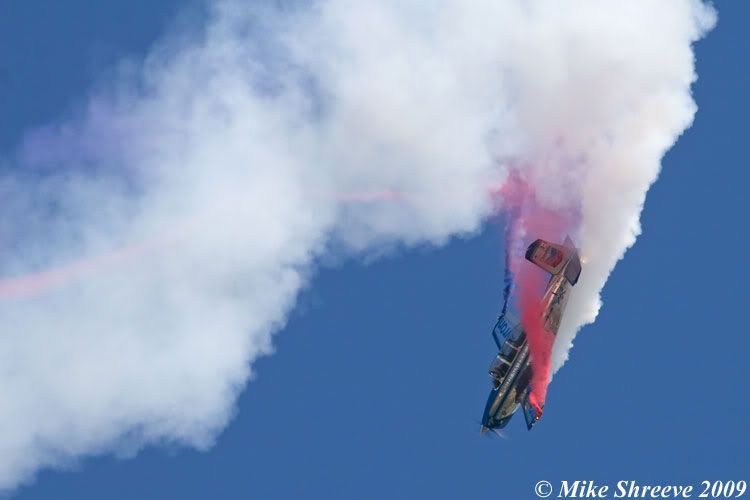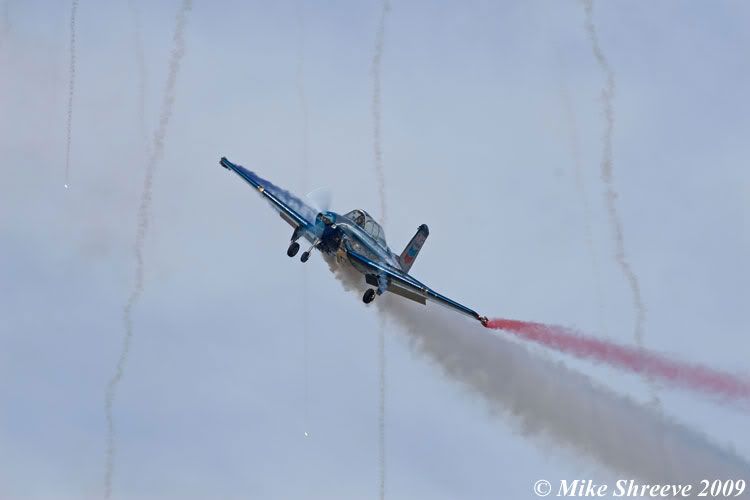 Steve Dacy's Super Stearman, with wingwalker Tony Kazian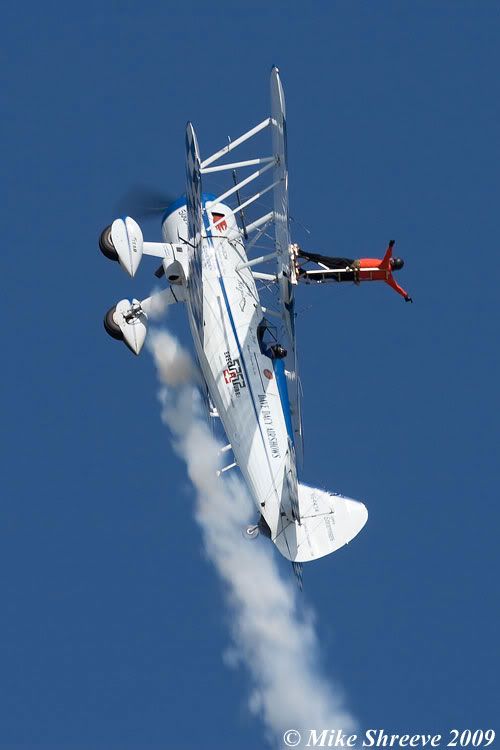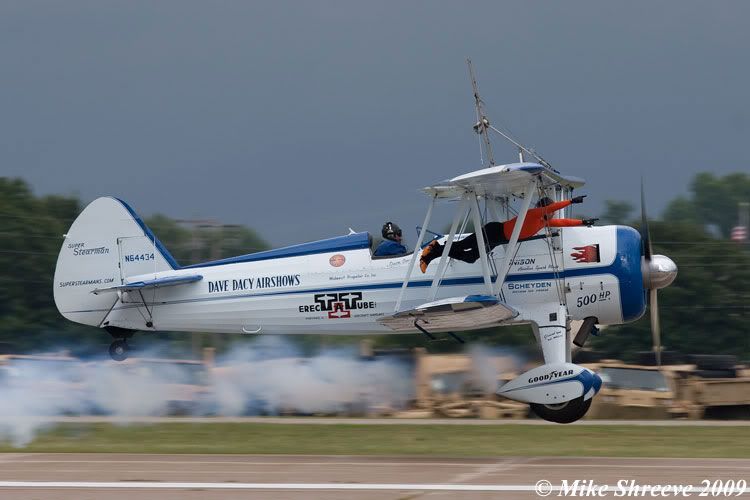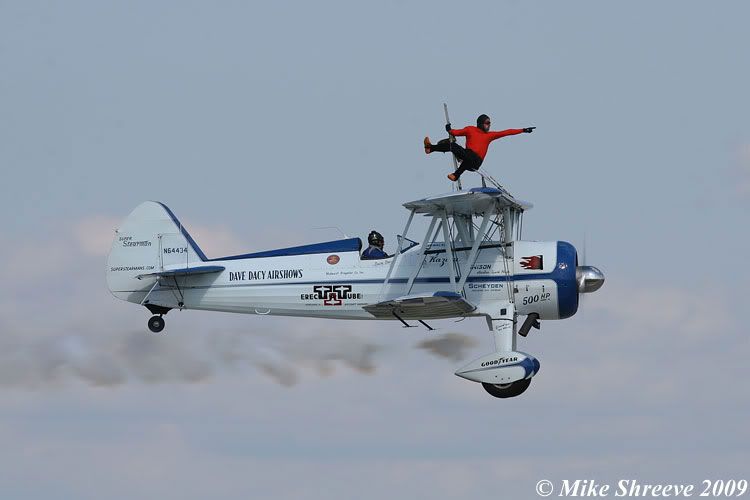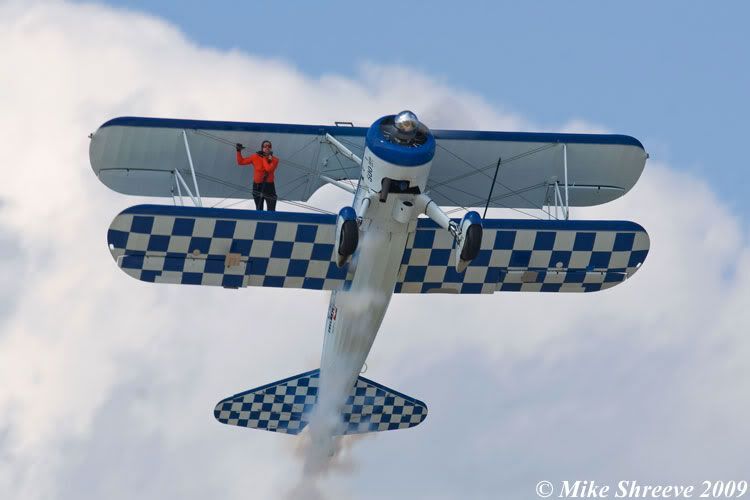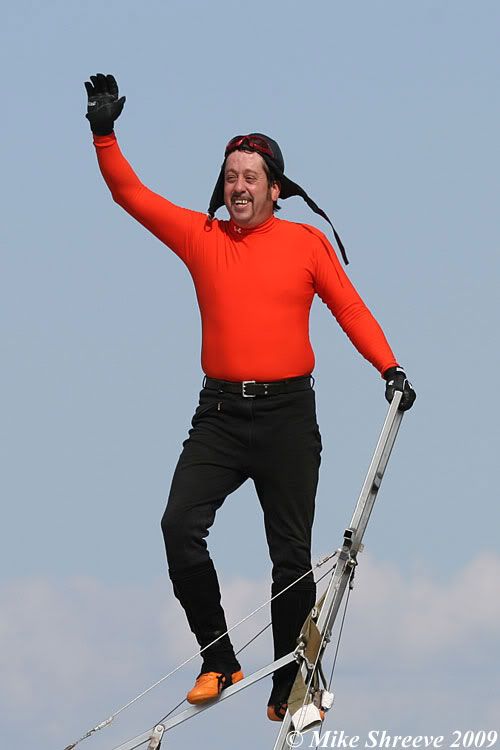 David Martin (Extra 330)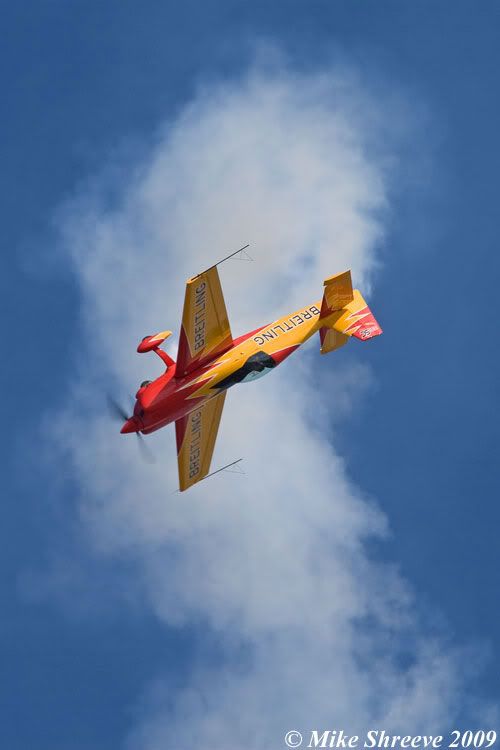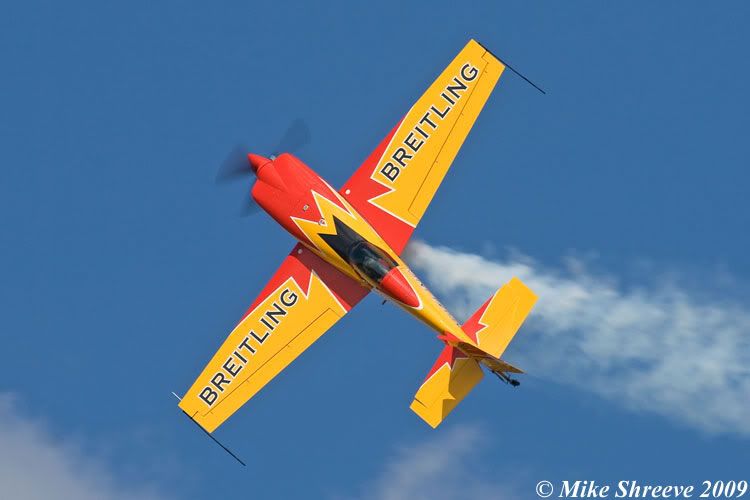 John Klatt (Air National Guard Staudacher S-300D)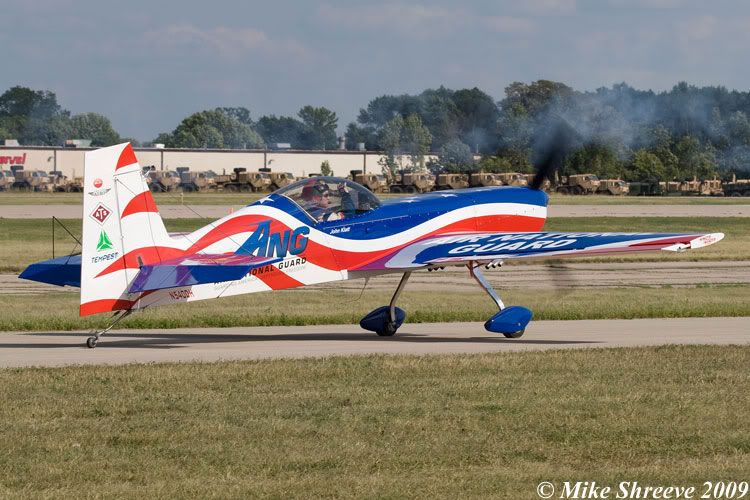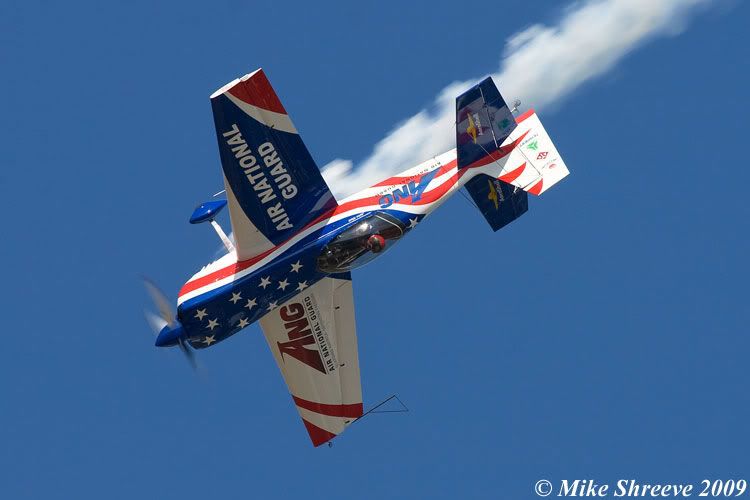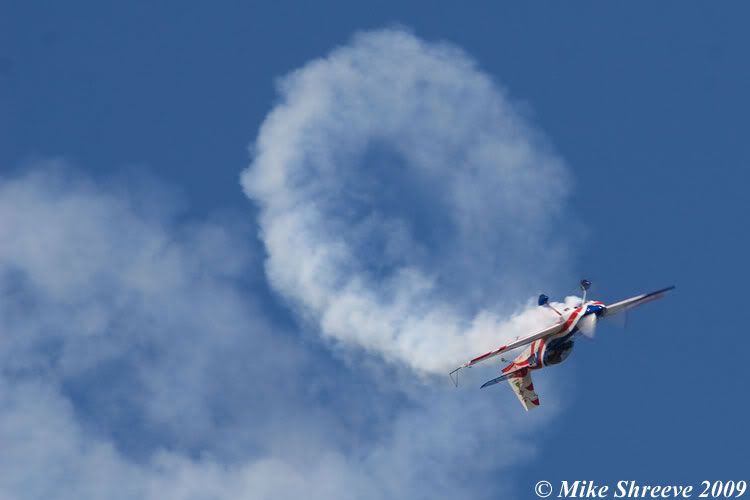 Bob Carlton (Super Salto glider powered by a jet APU engine)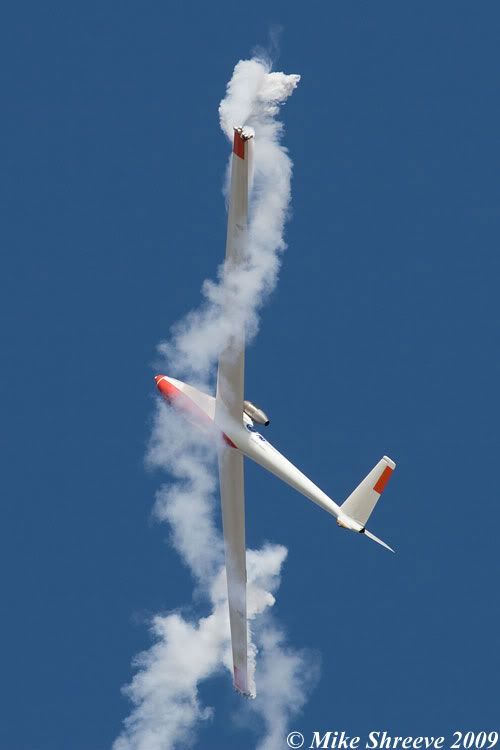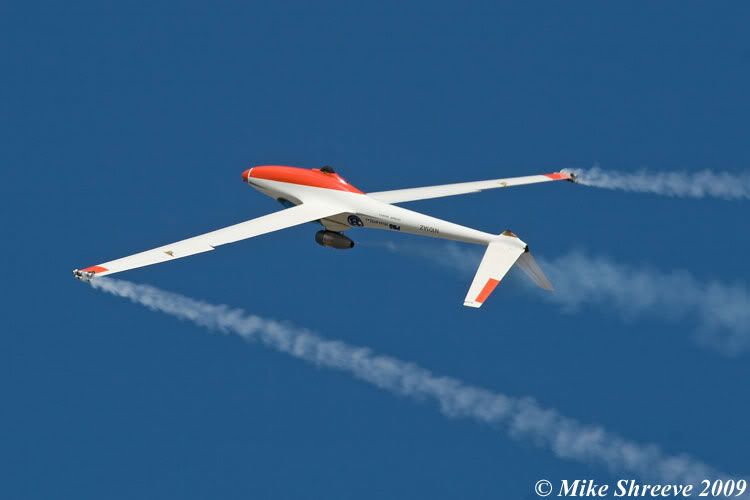 Chuck Aaron (Red Bull Bo105) – brings back memories of Charlie Zimmermann displaying a German Army example in the 1980s.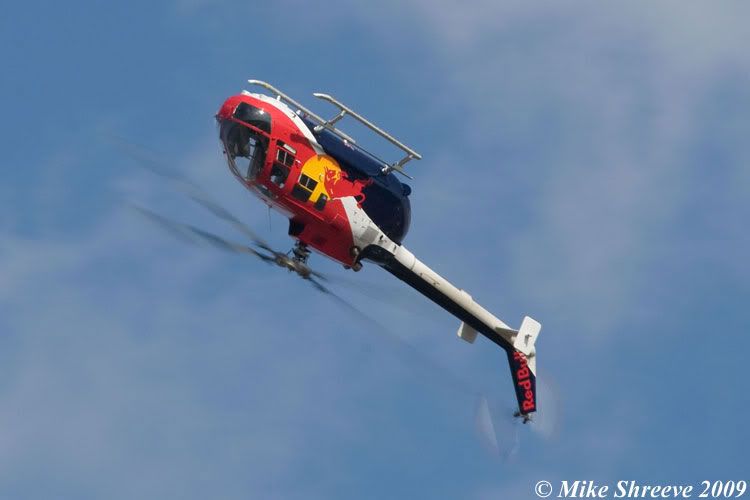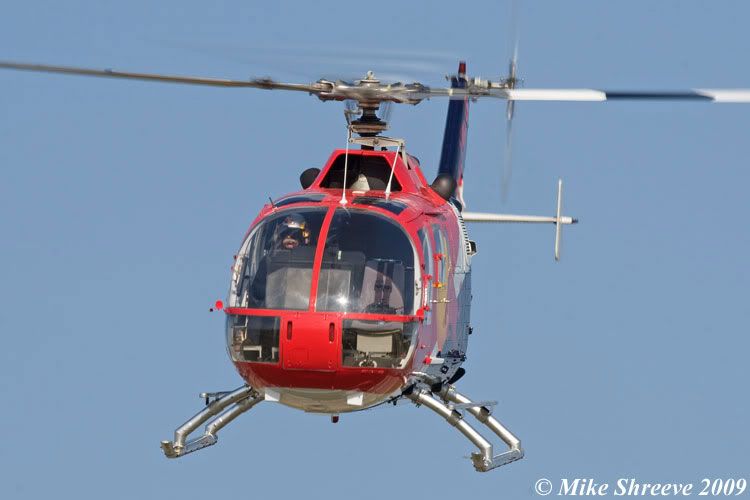 Jim Pietz (Bonanza) – don't try this at home, his example is one of a few Bonanzas that were built with a strengthened spar and stressed for aerobatics.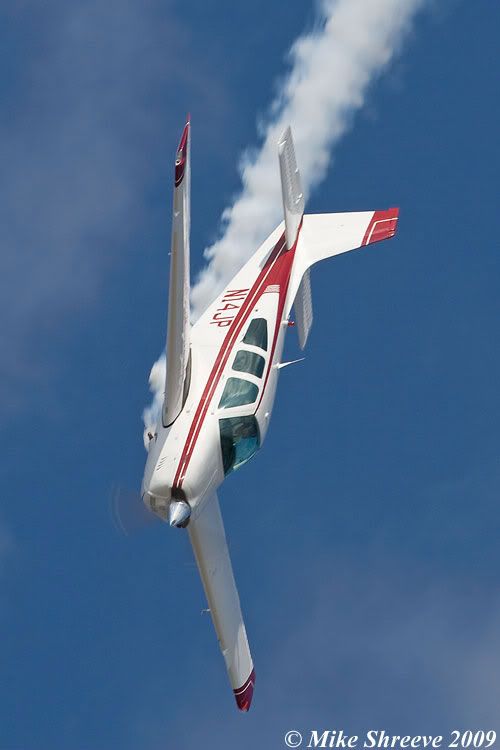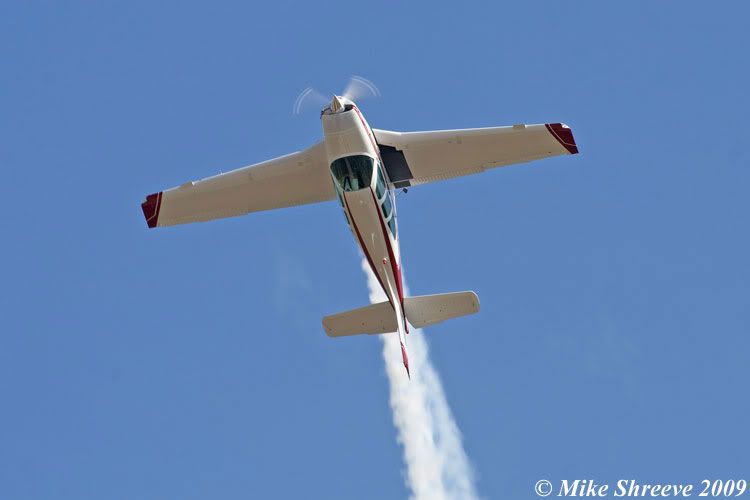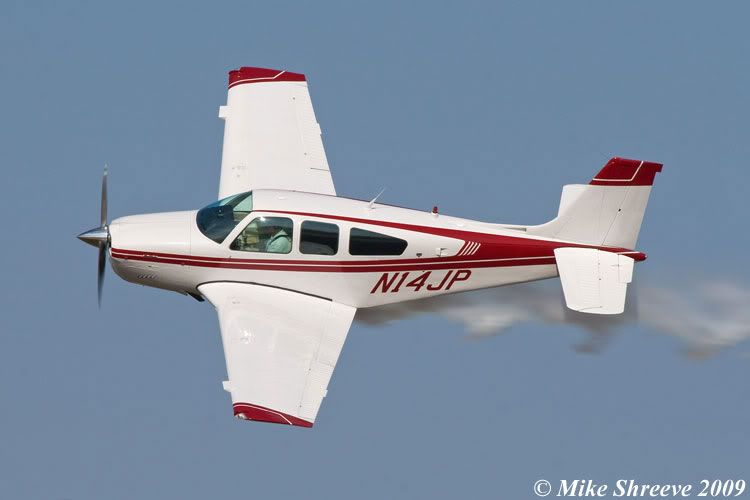 Herb Baker (T-28 Trojan 'Ditto') – Herb created smoke rings using his vortices, then rolls off the top and dives back through the smoke rings.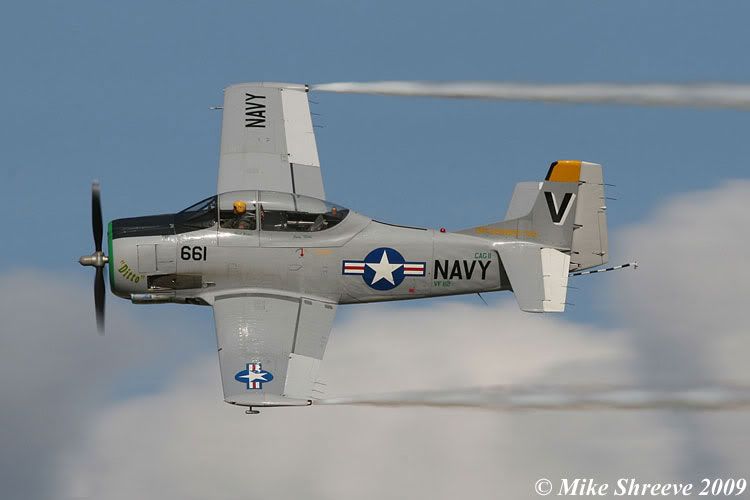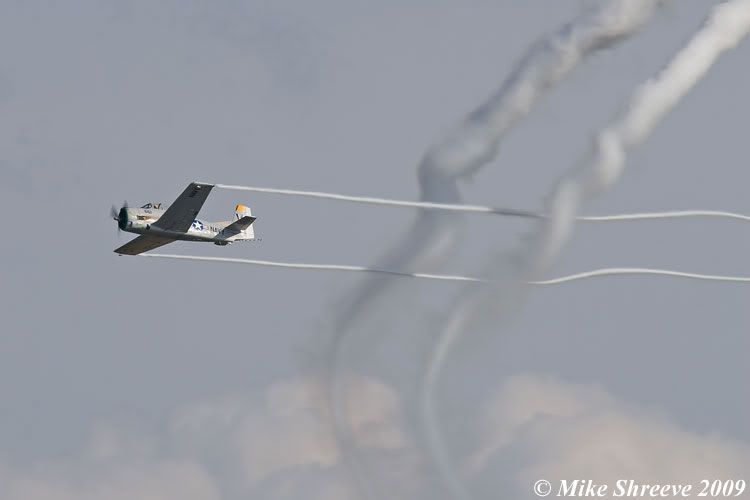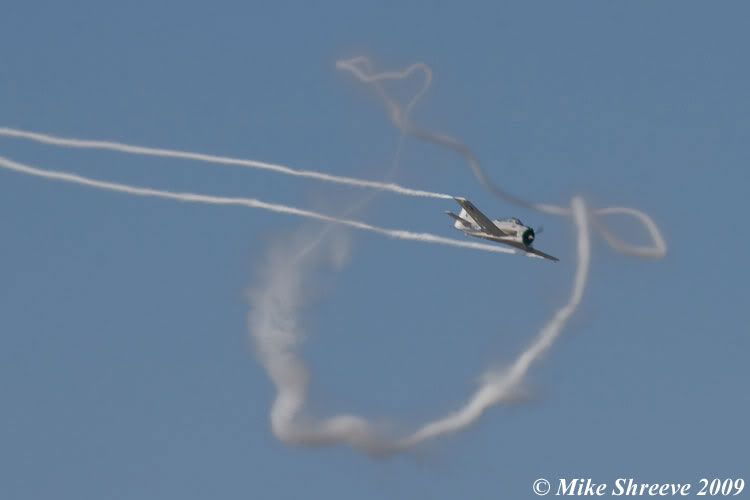 Ed Hamill (Air Force Reserve Pitts)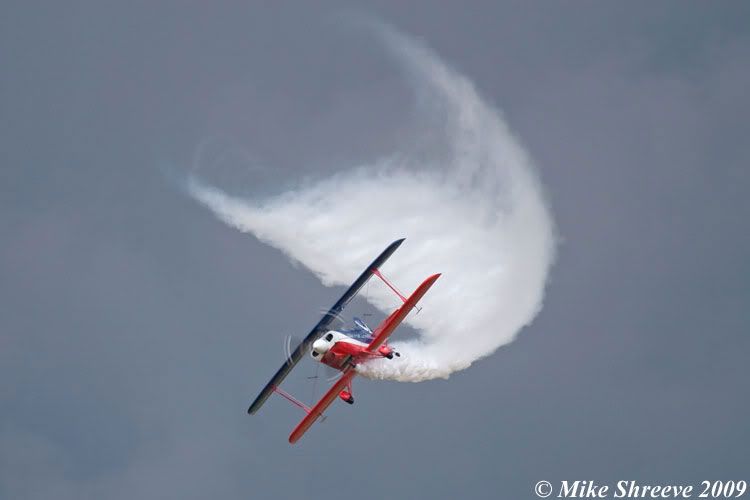 'The Collaborators' – Sean D Tucker (modified Pitts), Eric Tucker (Extra 300L), Ben Freelove (Extra 300L) and Bill Stein (Edge 540)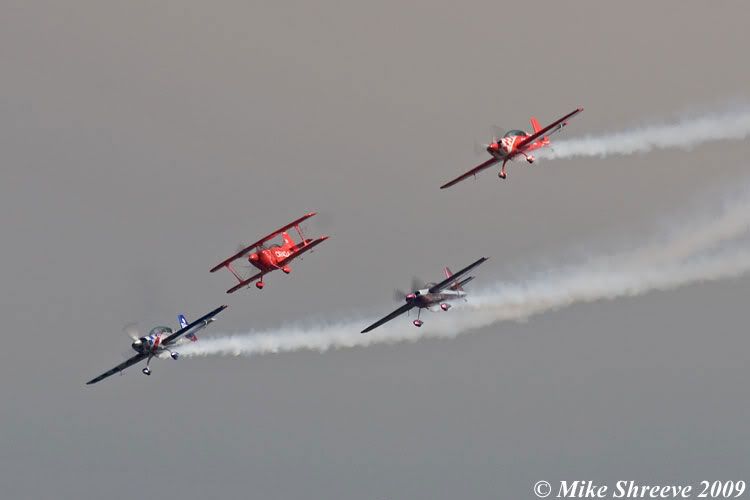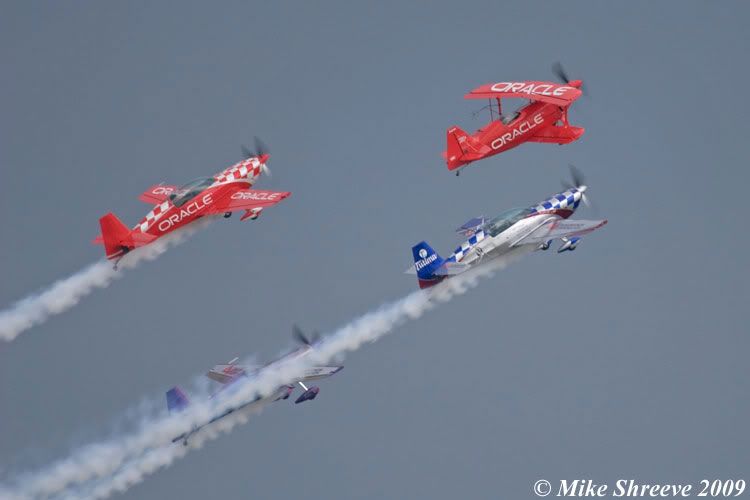 Bill Stein (Edge 540)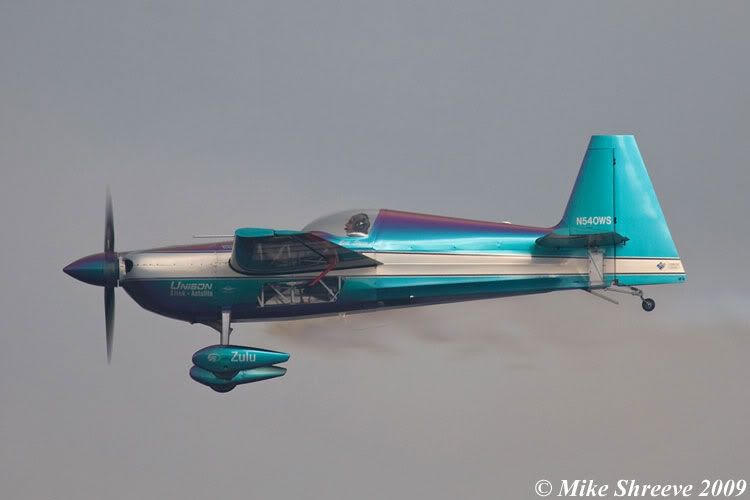 Ben Freelove (Extra 300L)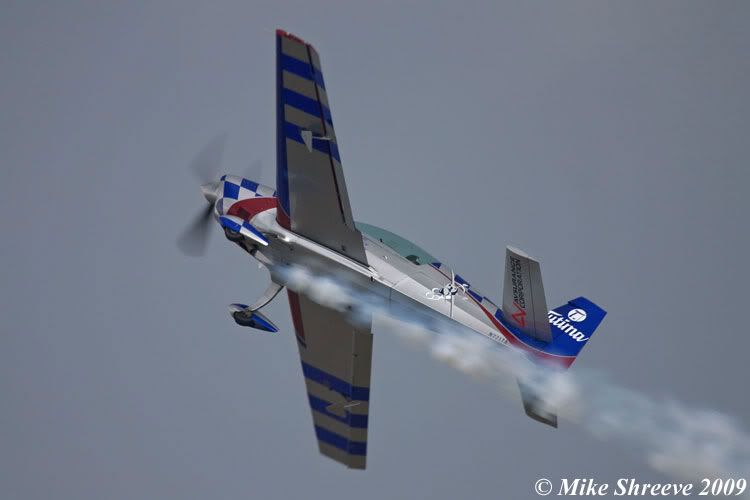 Gene Soucy ('Showcat') solo routine
Kyle Franklin (Waco 'Mystery Ship') solo routine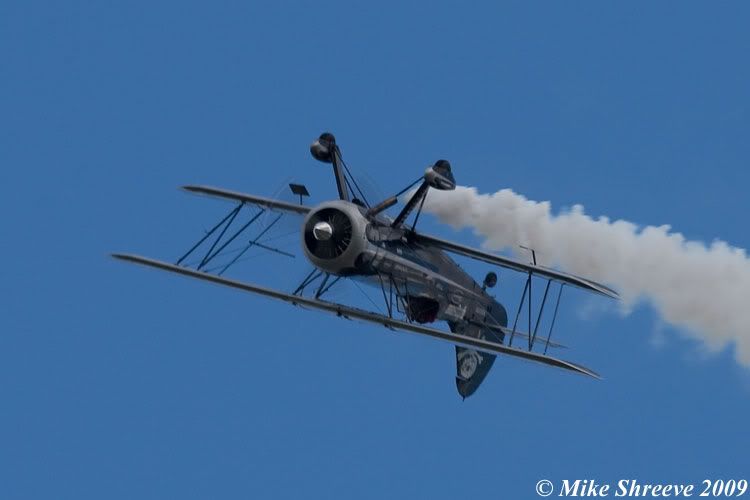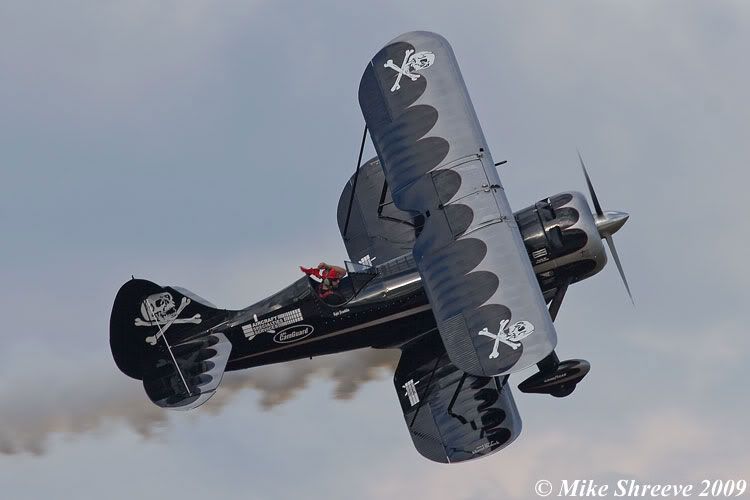 Steve Oliver (modified Super Chipmunk)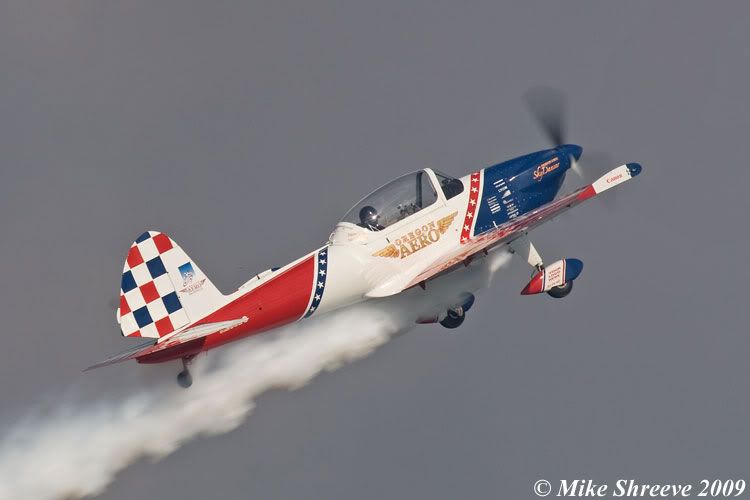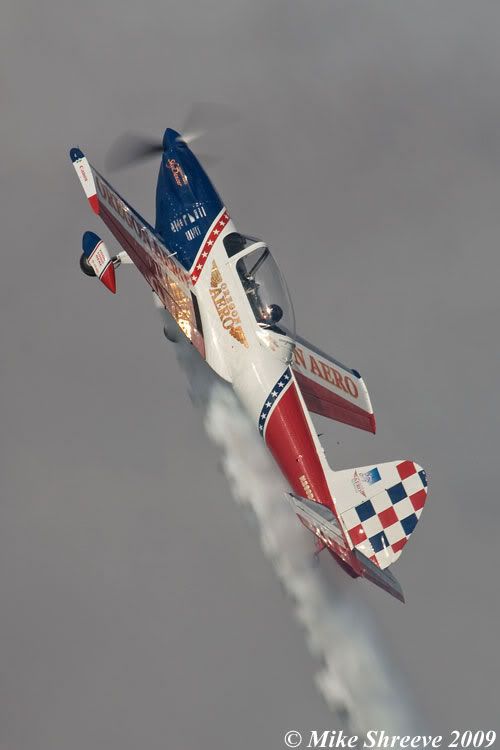 Susan Dacy (Super Stearman)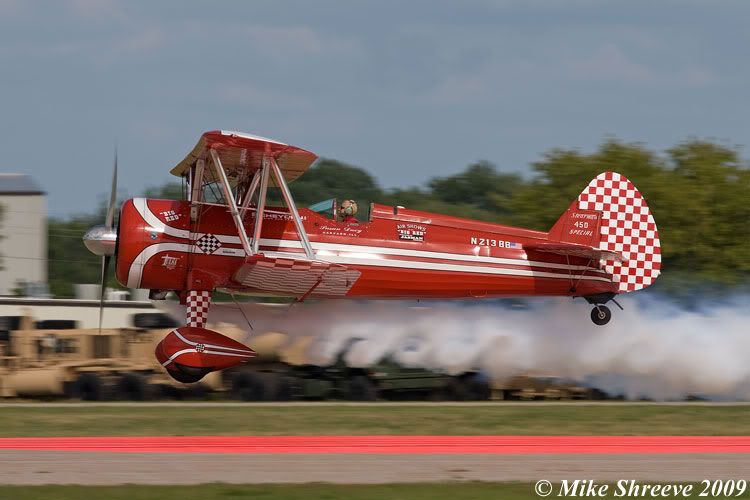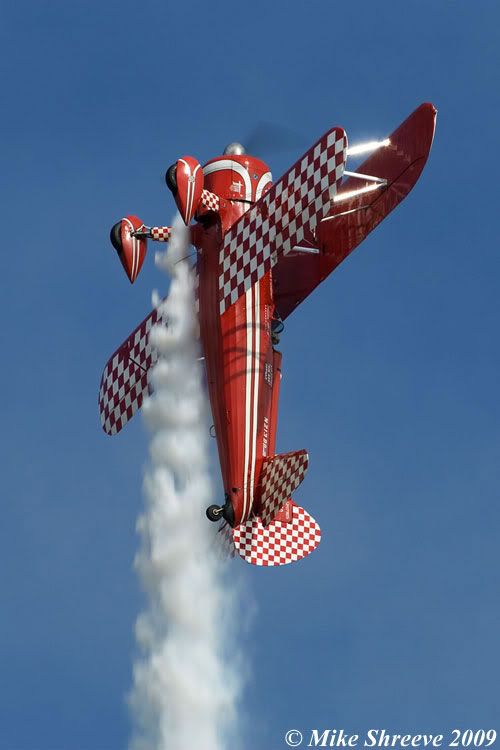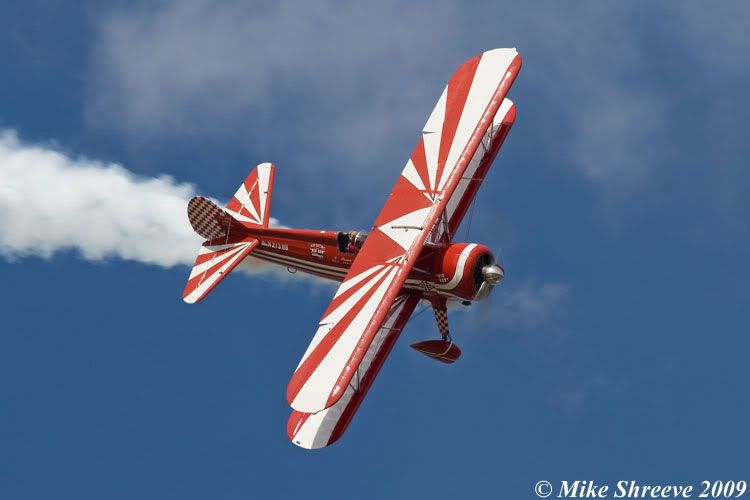 Melissa Pemberton (Edge 540)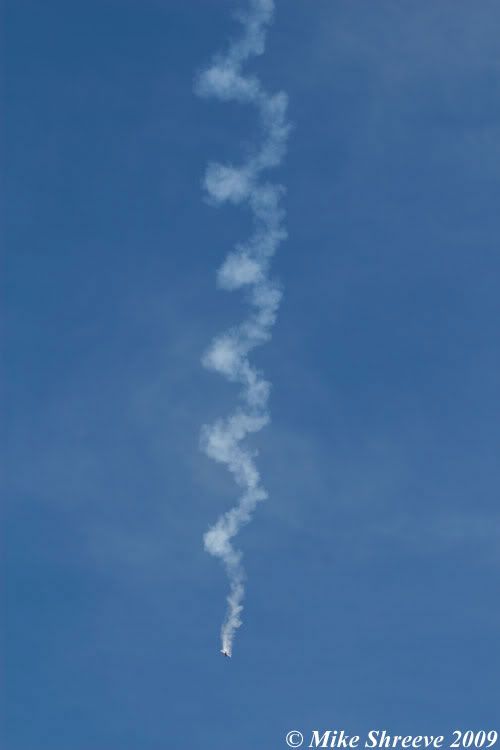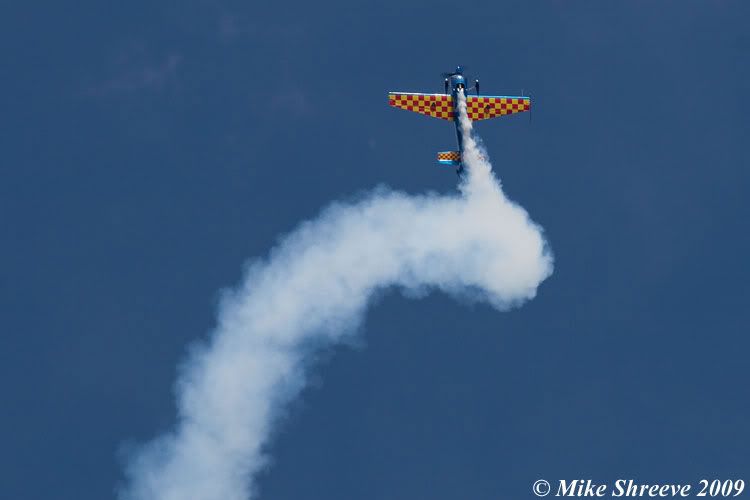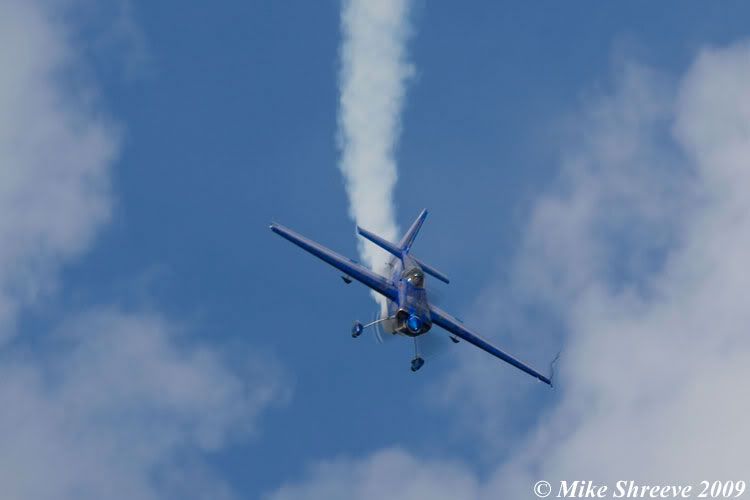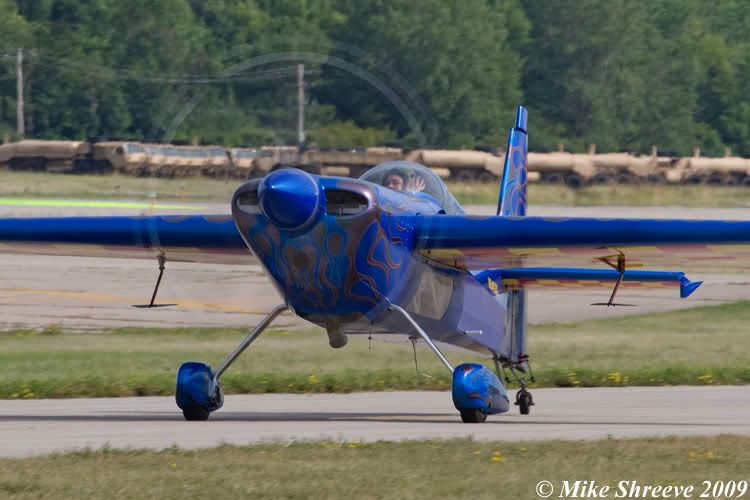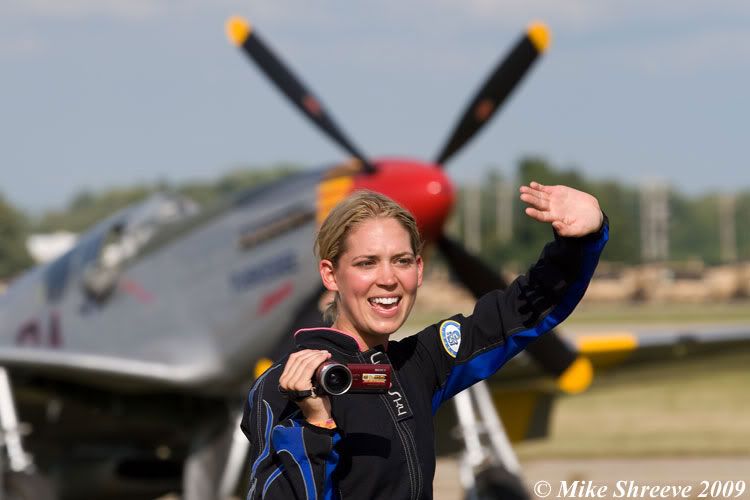 Debby Rhin-Harvey (CAP 232)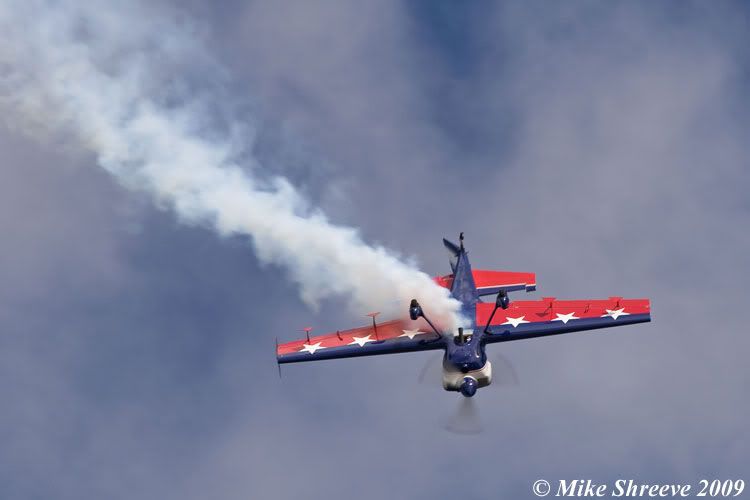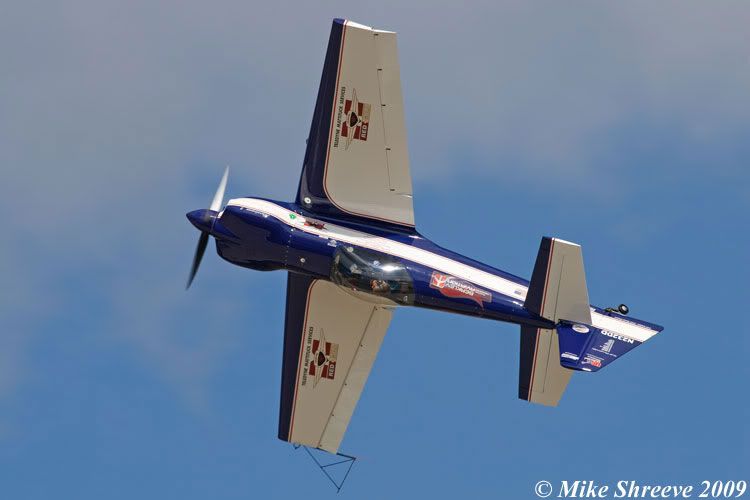 Jill "Raggz' Long (Pitts)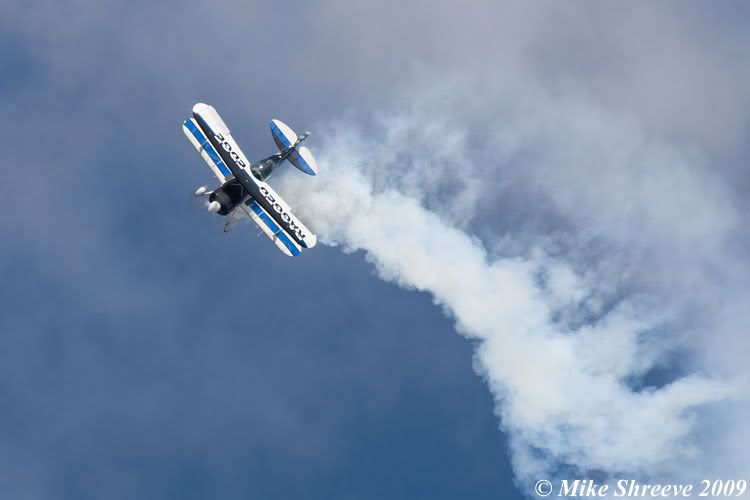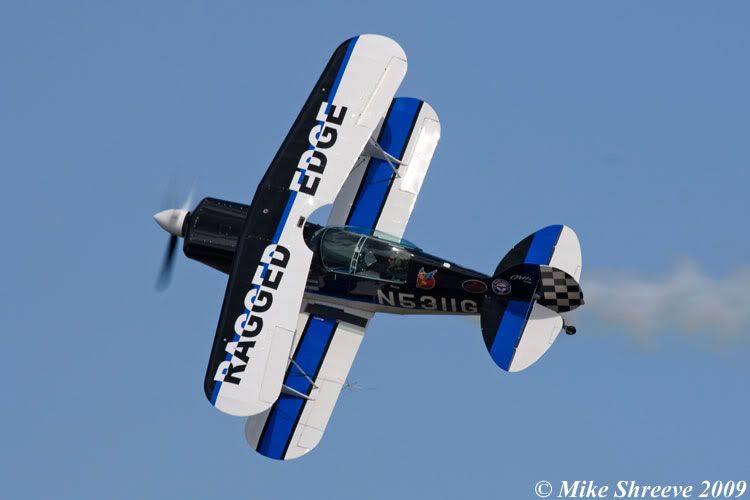 Debbie Gary (SIAI Marchetti SF-260)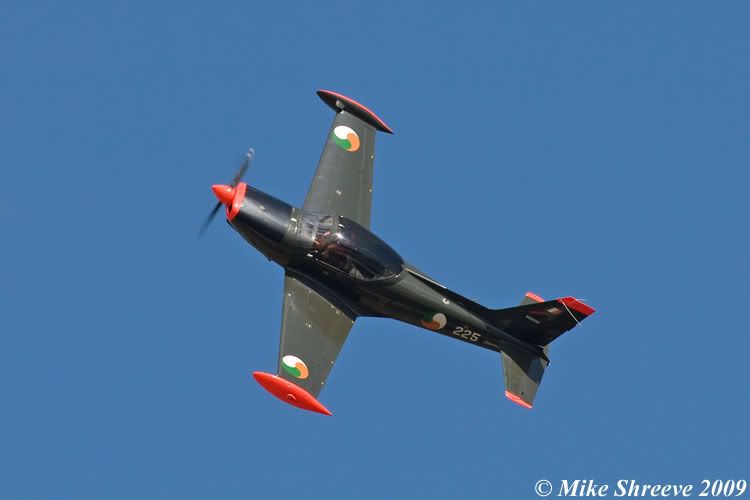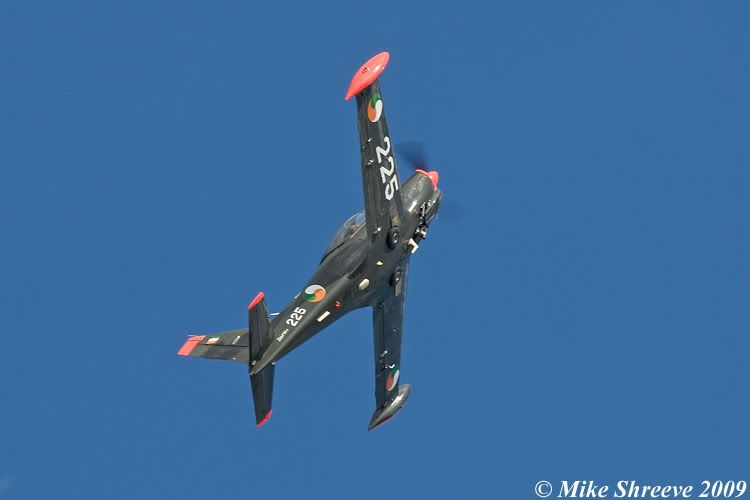 Gene Soucy again, with Teresa Stokes wingwalking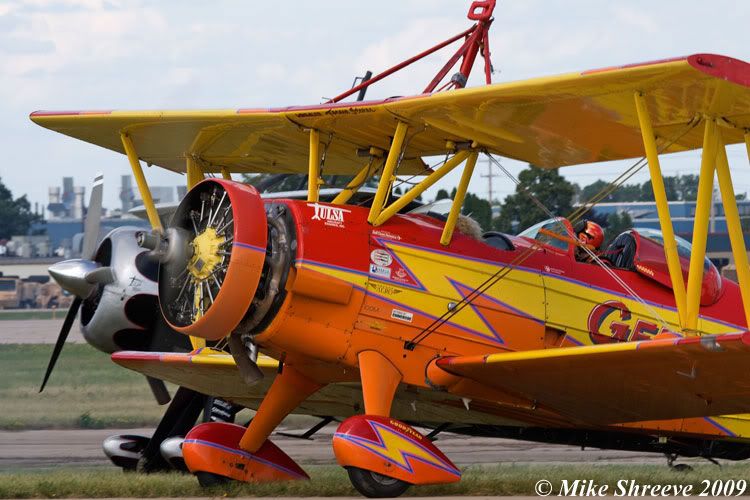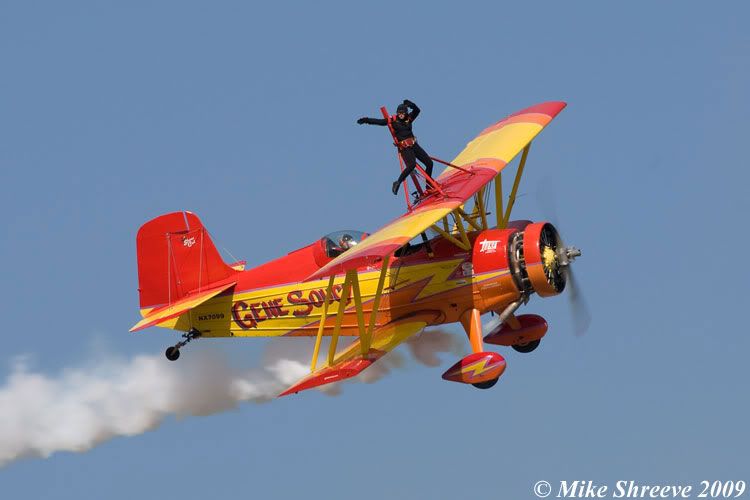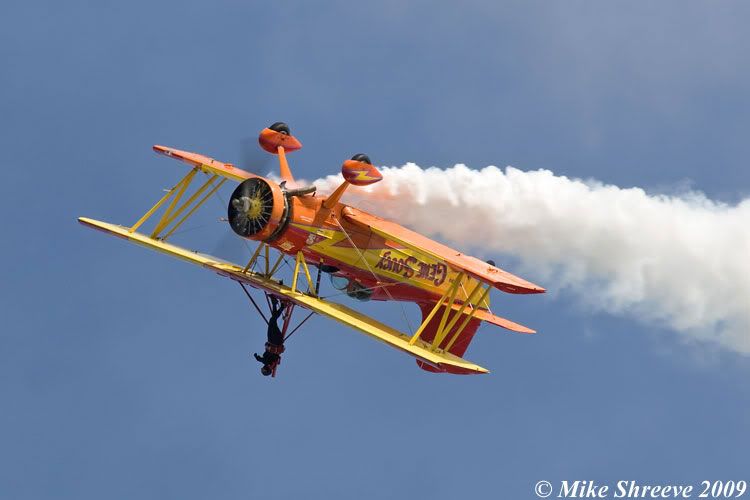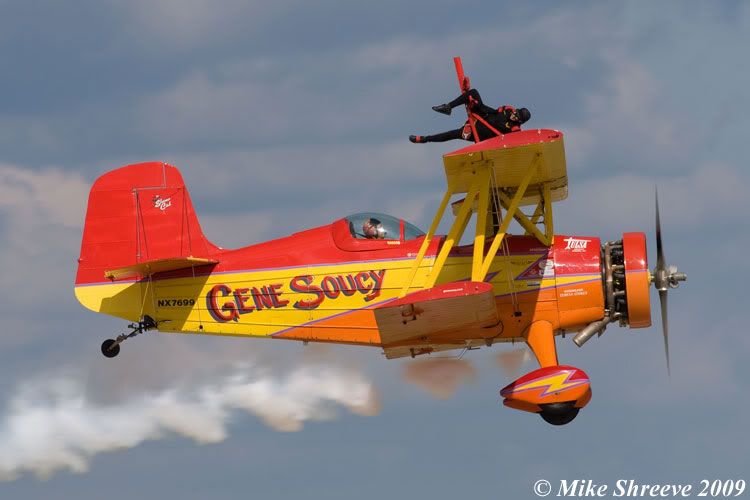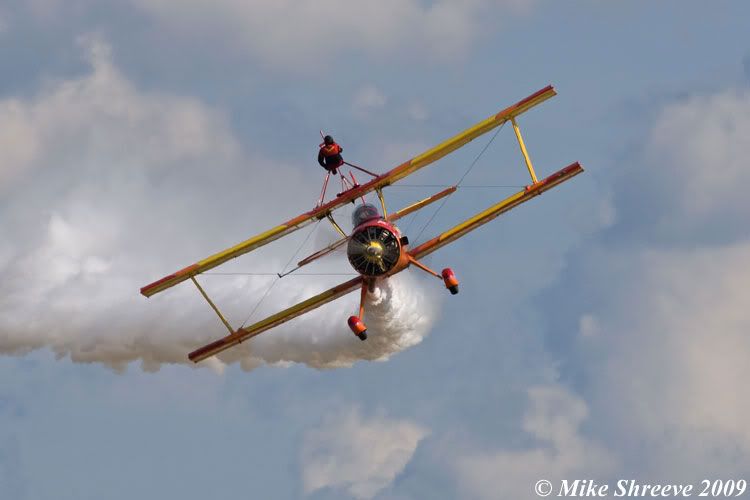 Kyle Franklin again, with his wife Amanda Younkin Franklin wingwalking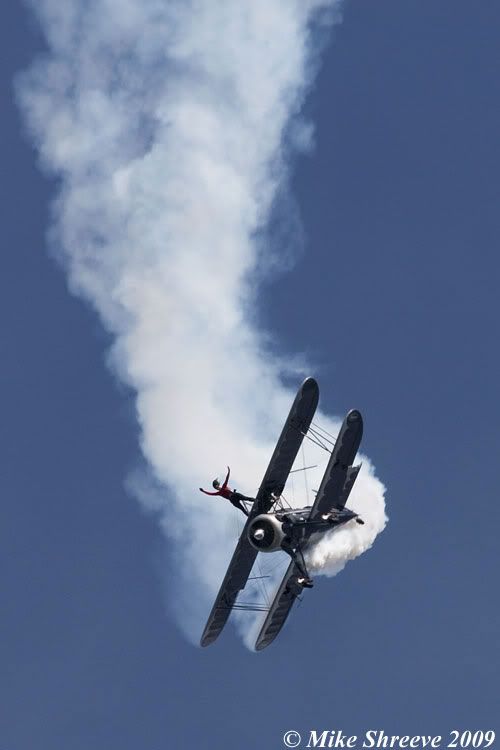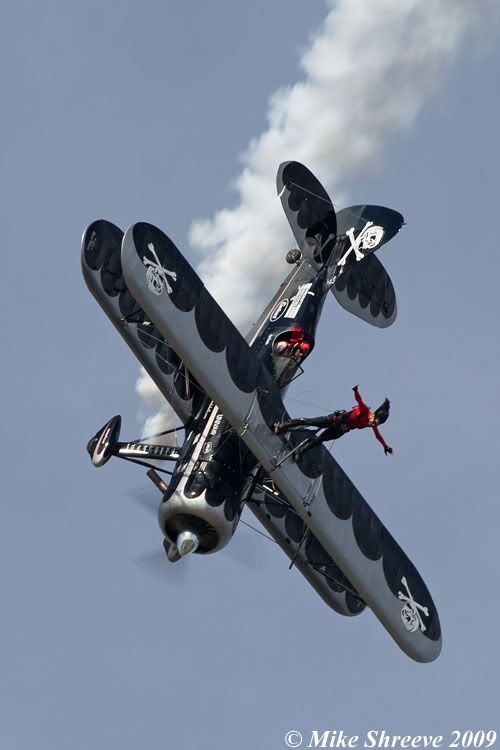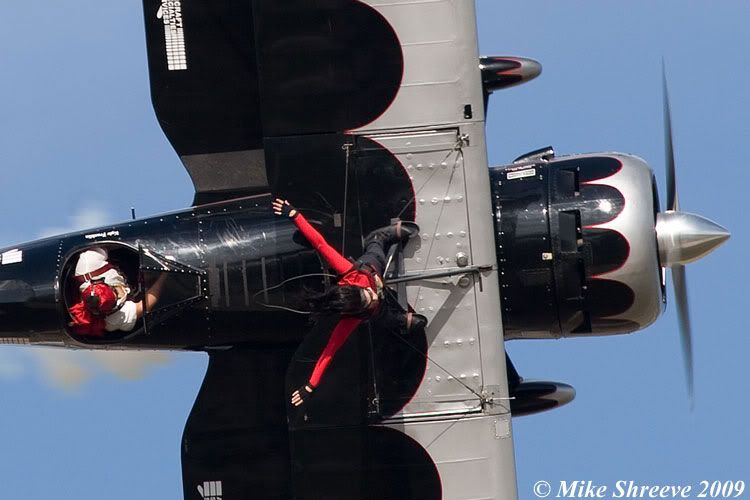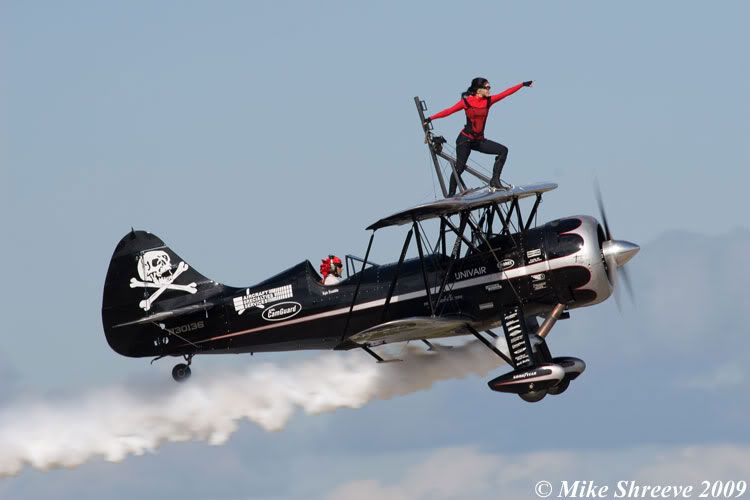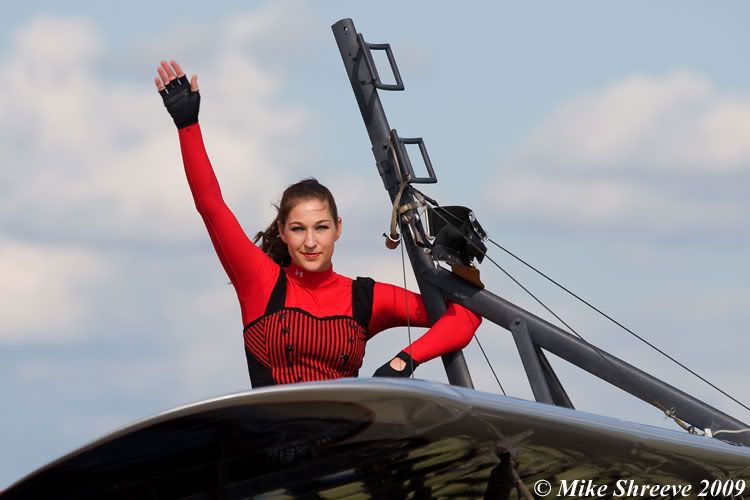 Patty Wagstaff (Extra 300S)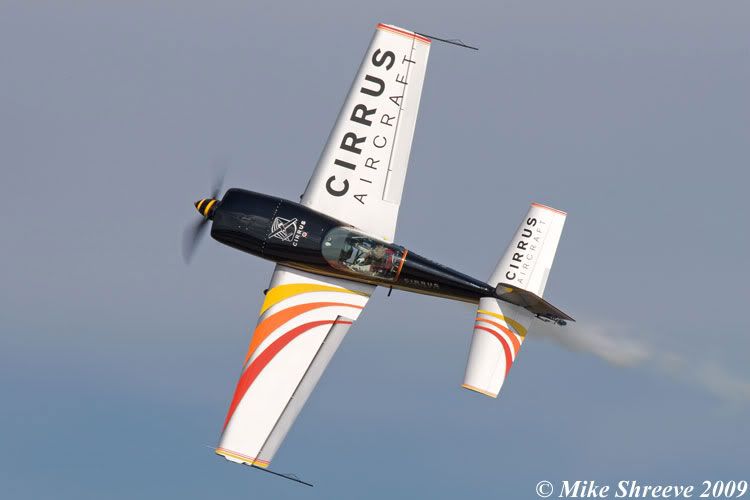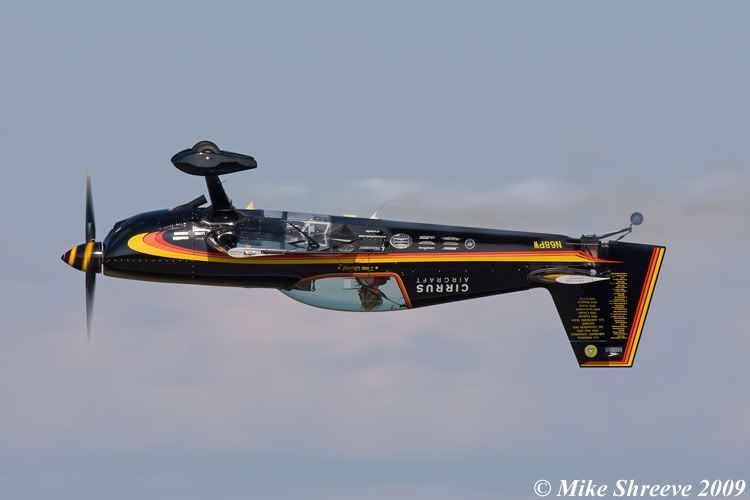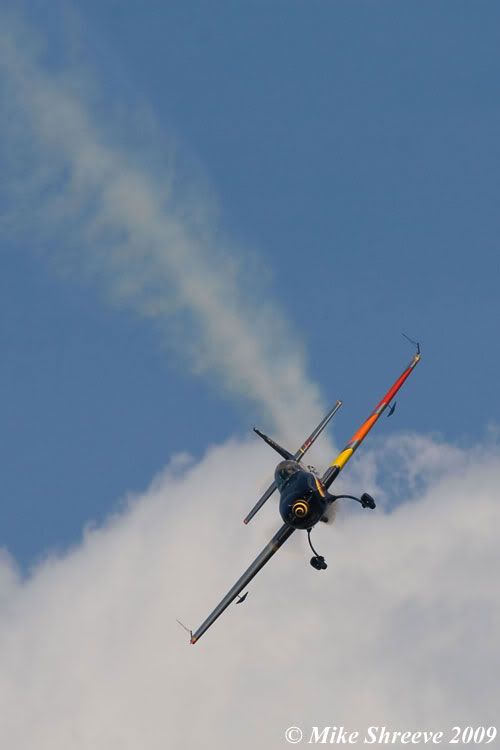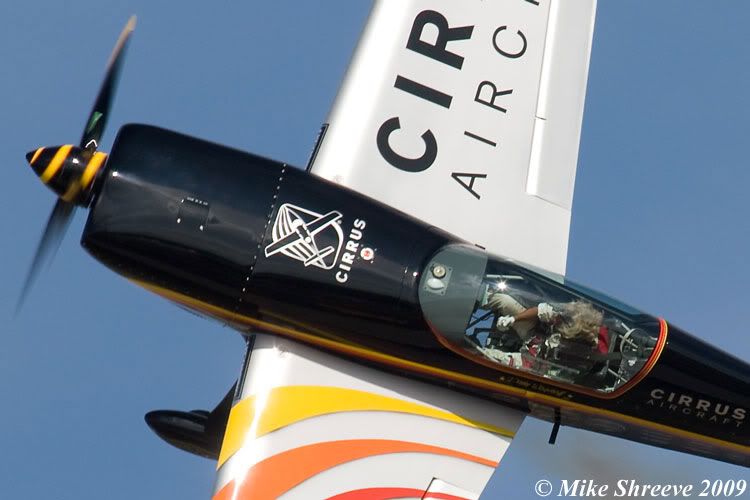 And not forgetting the jumpers, from the Liberty Parachute Team……..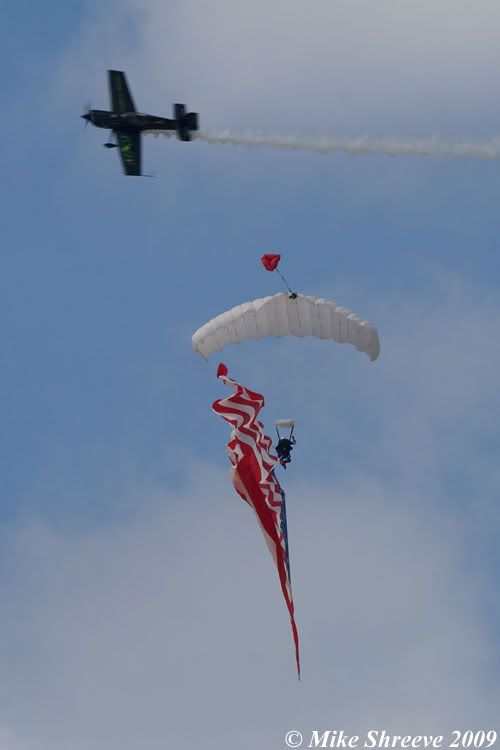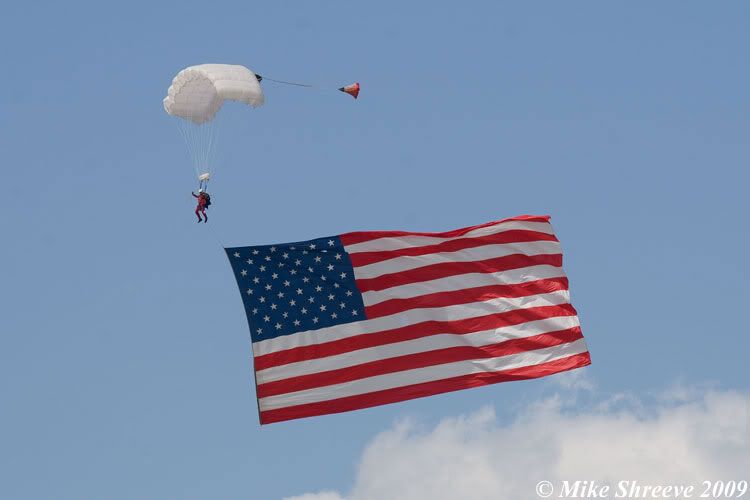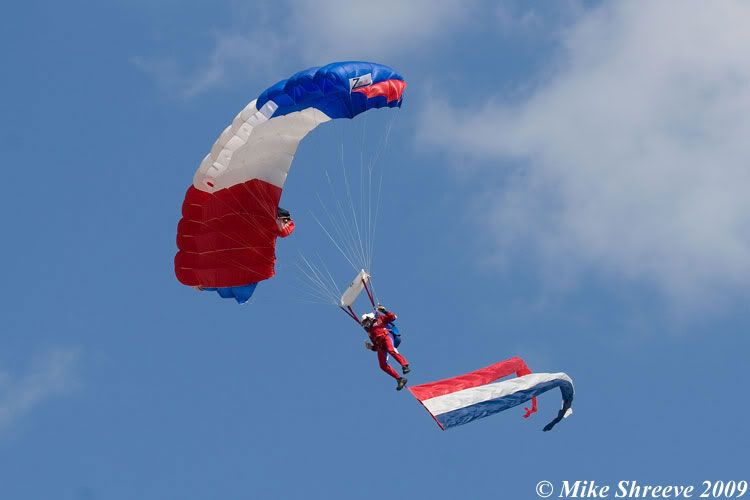 …..and their jump ship, Bob Odegaard's DC-3 'Duggy