Evening all, yesterday I returned from an incredible 6 day visit to MAKS. The gamble to go for all the trade days paid off, as this had the best of the weather and almost a
third
of the display items only flew on Tuesday and/or Wednesday!
My favourite aircraft of the event was this Su-30MKM. Its appearance, size, colour, power and agility in the air was STUNNING! When it climbed above my head to do the famous tail slide it sent a ground trembling shudder beneath my feet and a chill down the spine. Worth the trip alone.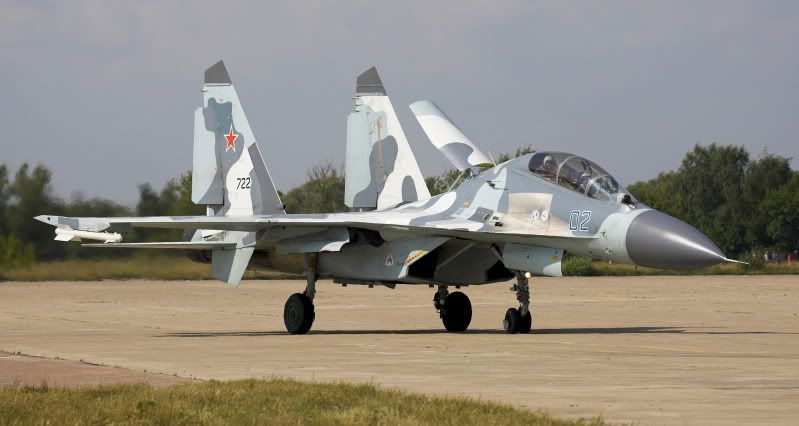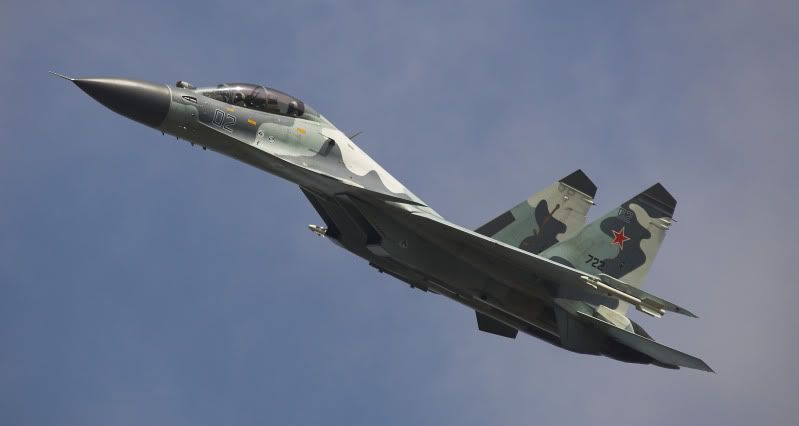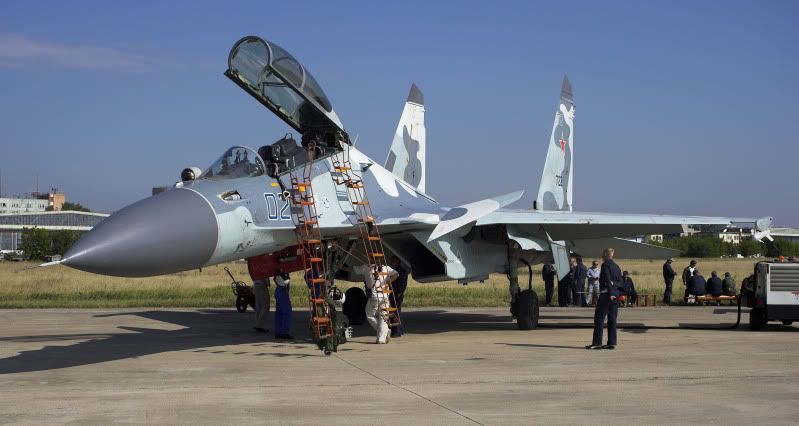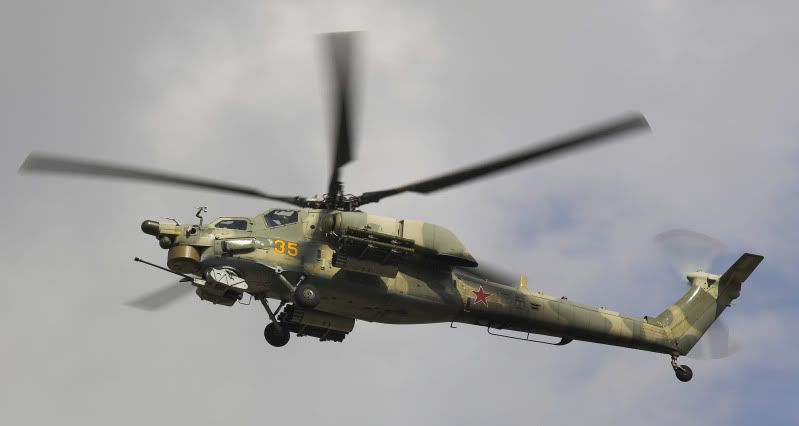 As mentioned before some of the highlights only flew on the Tuesday, such as the pair of menacing Mil-28s and a Yak-130 trainer (Su-34 also). More aircraft on display from Sukhoi was this very impressive Su-35 and new on the civilian market was the SuperJet 100.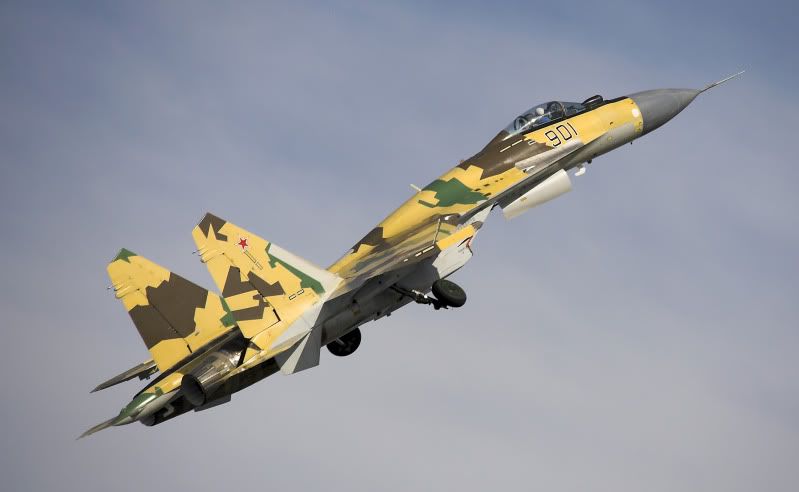 In the late afternoon of the Tuesday, heavy rain showers passed by. I must have taken some the UK weather with me....but it didnt last too long and suddenly the sun came out and the luck of a rainbow meant only one thing....'Cold Gold'.
As expected, the latest version of the MiG-29SMT, MiG-29OVT and MiG-35 were in the flying display. There was also an Indian Navy MiG-29K in the static aswell.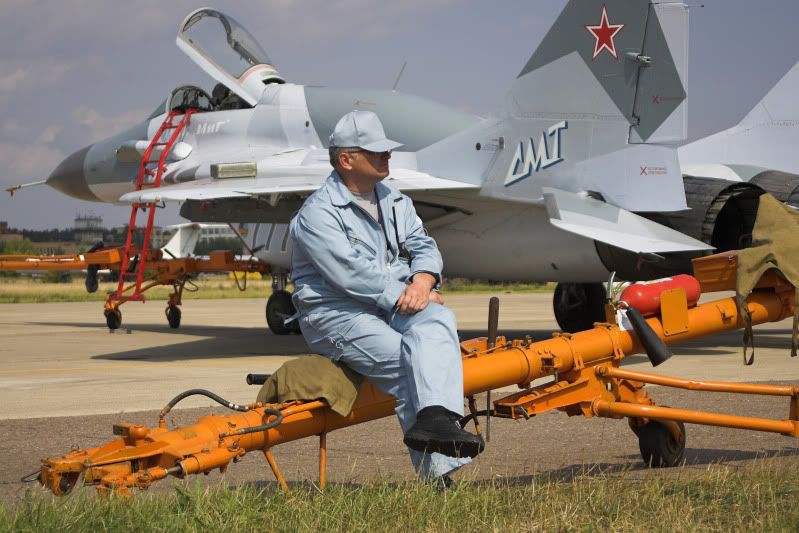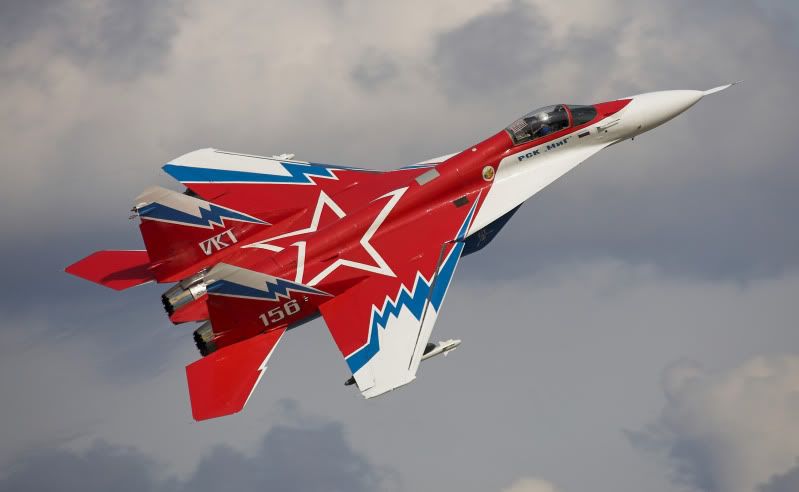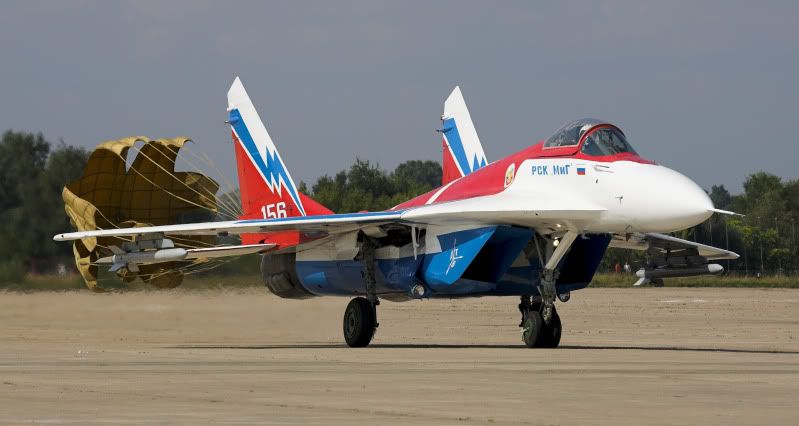 Although it was MiG and Sukhoi aircraft I went purposely to see, there was a good variety of other aircraft to be seen.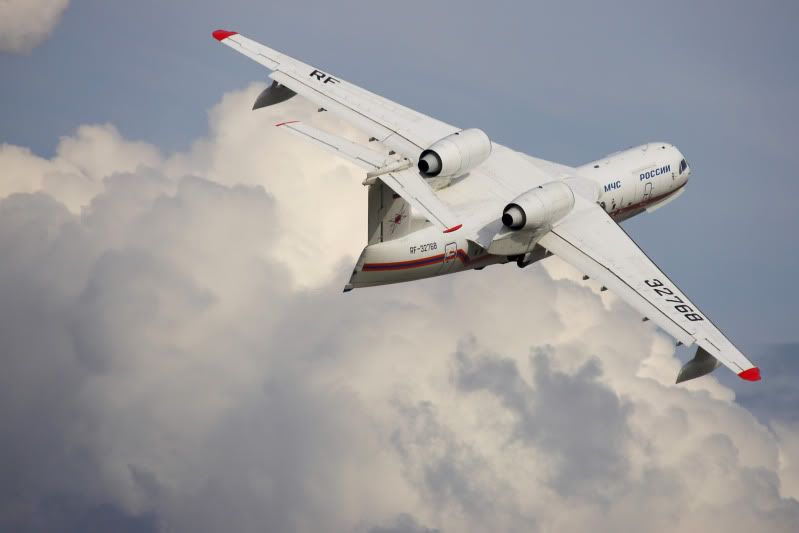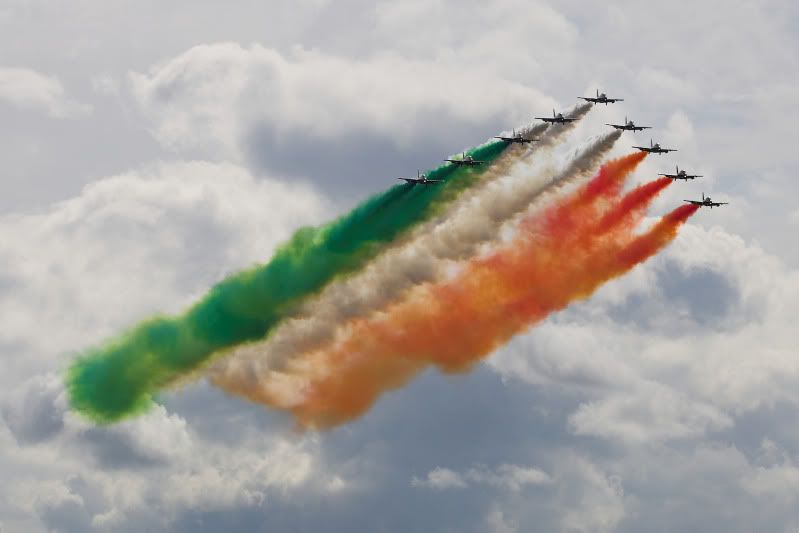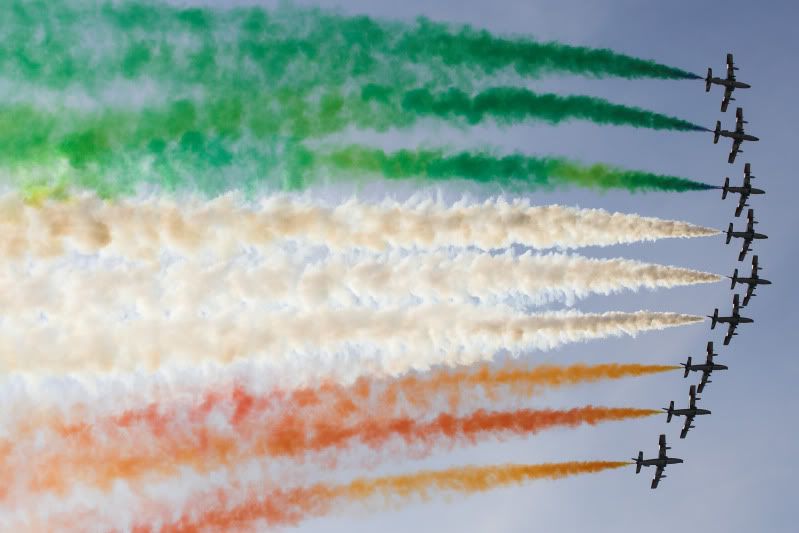 Apart from a few hours of sun on the Saturday afternoon, there was complete overcast from Thursday-Sunday. Sunday was dreadful, low cloud, bitter NE winds, five layers of clothing and extremely challenging conditions for photography. There was plenty of vapour in the air!
Lastly, as a tribute to their recently lost Commander, Igor Tkachenko, who died in an accident 2 days before the event began, the Russian Knights closed the show with a formation fly past late on Sunday evening. As the four aircraft pulled away from the crowd into the distance with a gentle climb, they released a plethoria of flares that stretched for almost a mile long and beautifully lit up the dull evening sky. An emotional sight and sound that I shall never forget.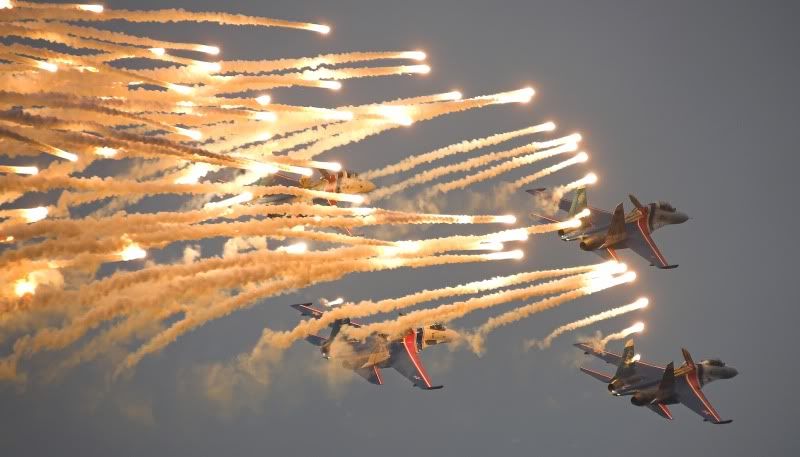 Cheers
Tim
The Russian Knights - Keeping their armourers busy since 1991.