Dear aviation friends,
Now that we are snowed in and all suffer from global freezing I would like to share with you the best photos I have taken during my 2009 season; I've been extremely spoiled by photoflights, and working for the first time with my PhotoCrew as a real pleasure. During the entire year we have given around 28 guestphotographers a chance to go up with us in the air to take pictures. For the Sanicole/TigerMeet photowork my very appreciated guest was Katsu Tokunaga, thé master himself. It was just one of the many highlights of a succesfull year.
And "yes" before you ask it, I will be able again to give many photographers a chance in the 2010 season to fly with us for photos. I will give some info at the bottom of the post.
Excuse me for the bad quality of the pictures, but because there are so many I had to resize them to 300K, so not the topquality anymore.
Okay, let's fly
My season started with a shoot of the Falcon 2000; at the same time there was a cameracrew onboard for a commercial. This is the only airborne mission so far where I used 600mm...yeye on a tripod!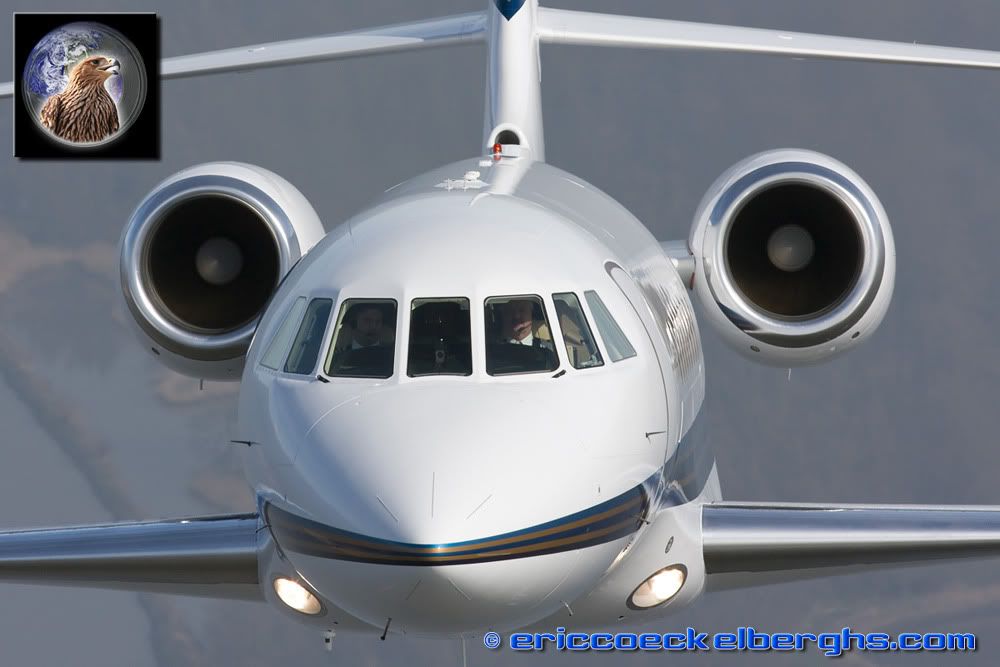 But I guess the normal view is just as good....of course was the weather bad grrrr
Our first weekend of the airshowseason was the very enjoyable informal fly-in "flying & friendship" in France, at the airport of Lens
And the weather was.....really bad; but that's a great time to experiment, here with the flash at sunset
And the low flying is something everybody seems to enjoy!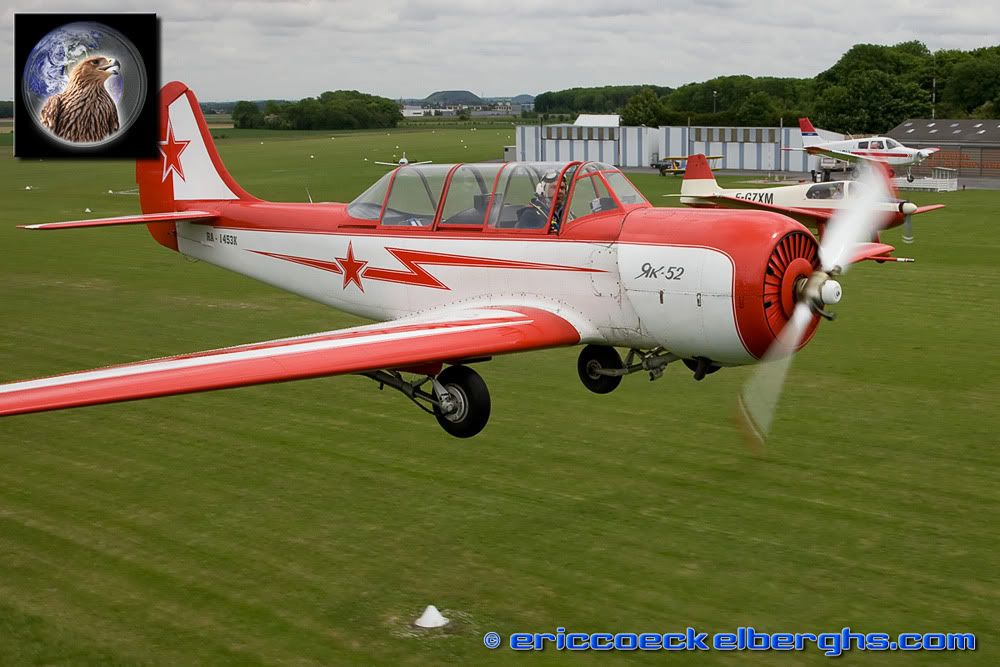 One week later we had a great time at Zoersel airfield in Belgium, home for the wellknown Chipmeet, and for 2010 also the location for the very first Air-to-Air Academy & the Photoflying Days. Of course Chipmeet = lots of Chipmunks
In every position you want it...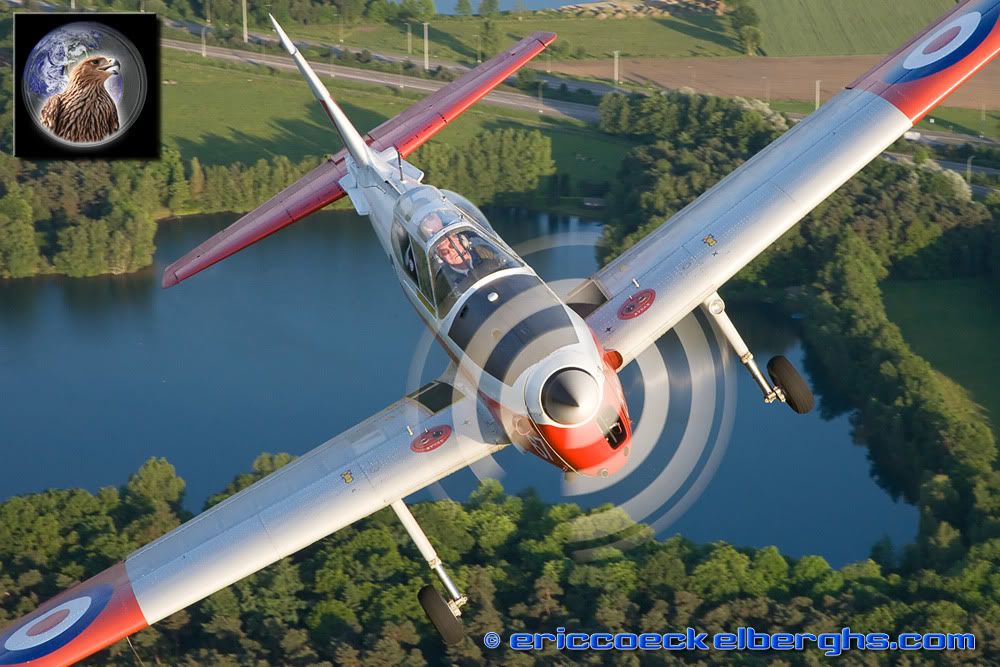 So you want a nine-ship! That was a first true highlight of the year, so unique we could do this.
Best light of the day = in the evening when the colours of the sky become warm and enchanting
We had a lot of friends flying behind the Skyvan photoship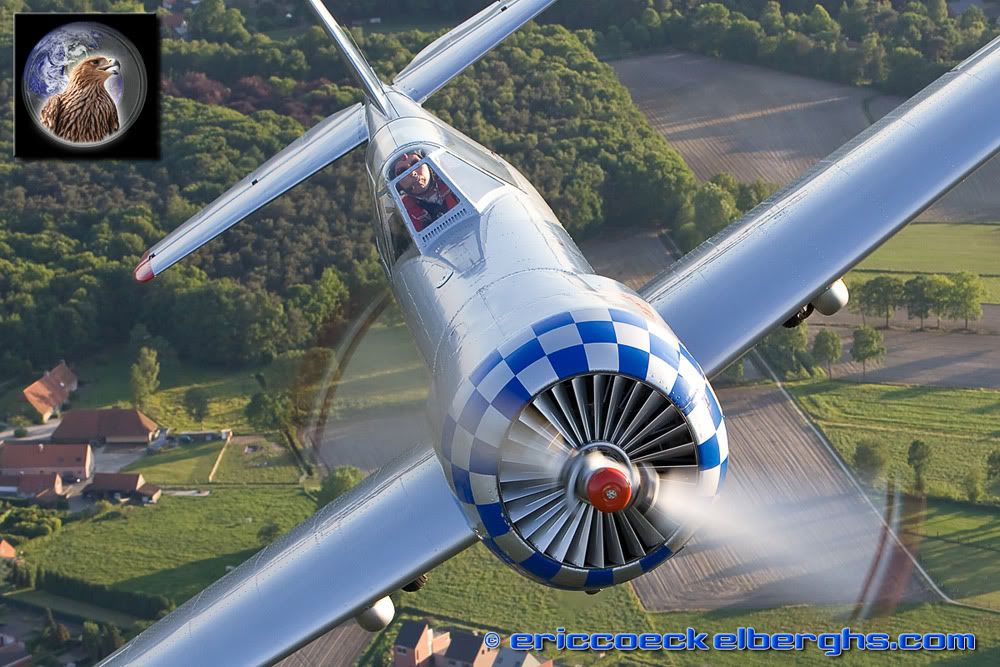 Unfortunately I cannot include the sound in a picture......
Low level always makes a great shot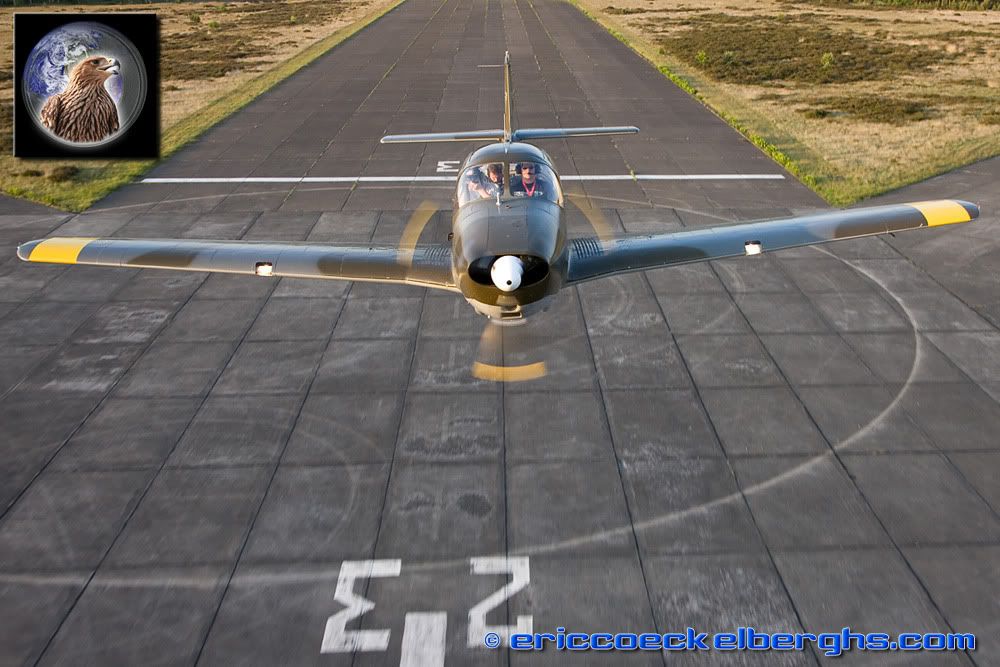 This was also the event where we took our first guestphotographers in the sky, this is their typical view...altough, the Foxmoth won the prize for closest approach!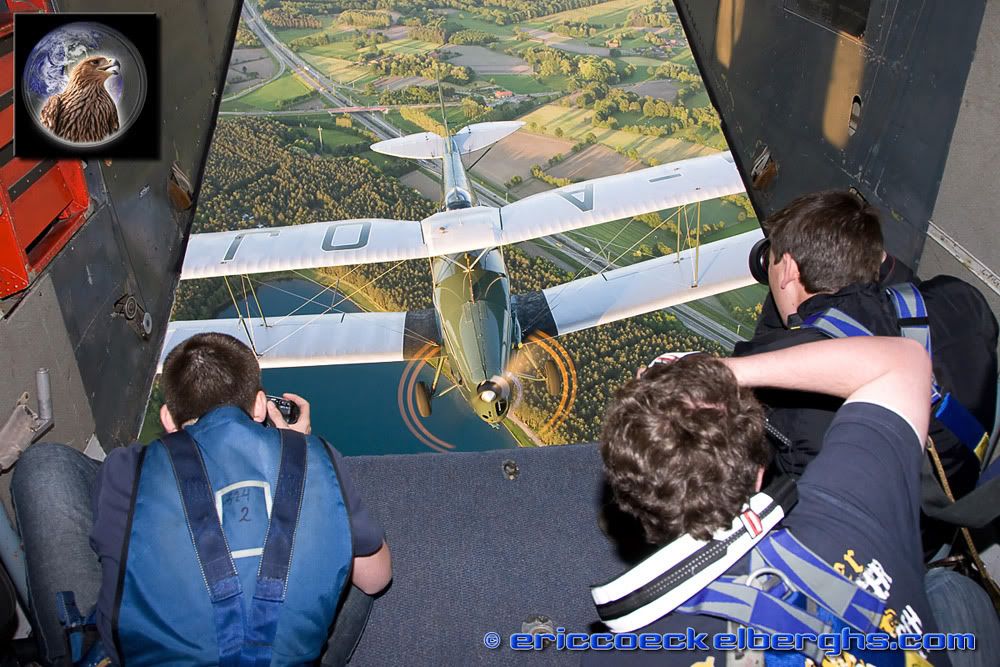 As long as nobody gets sick we can fly big angles creating nice action in the frame
At the Aachen flugfest I had a chance to fly with the Swiss PC-7 Team, and the weather was yeah sooo perfect!
There new painting is really beautifull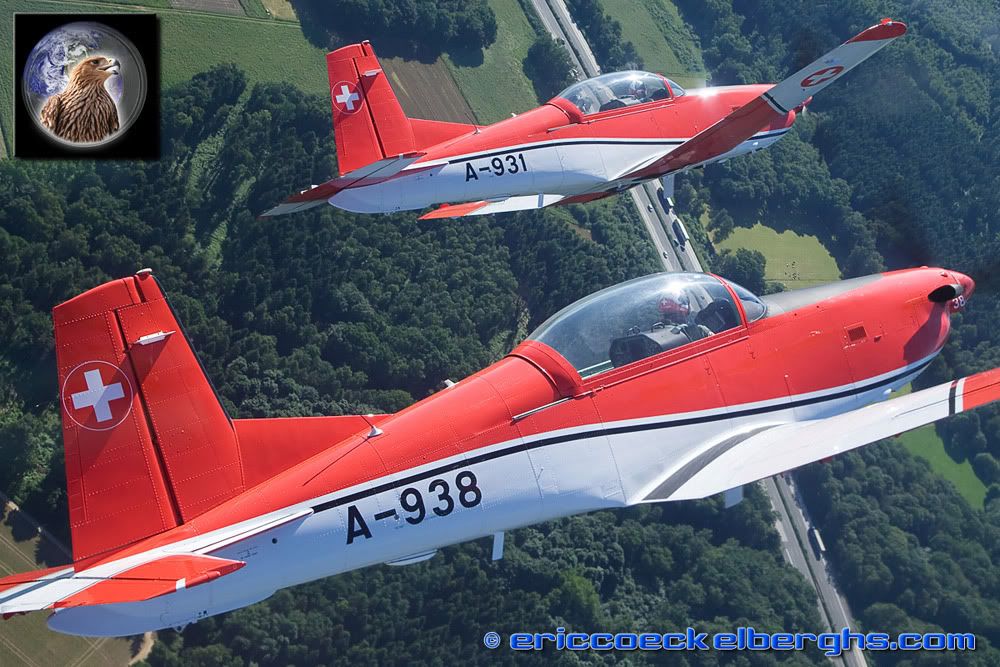 You can see the airfield in this photo, it was an incredible and very gracefull ride.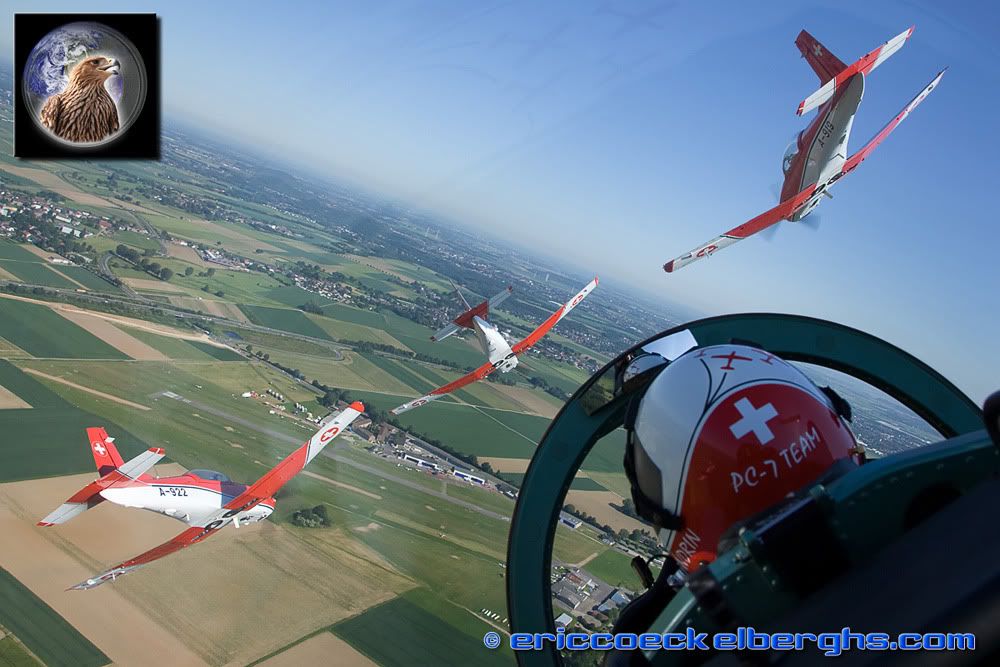 During the Cupfinal in Belgium we made the pr-photos for the Belgian Police Air Support MD-900; this was a challenge as there was not a lot of light, it's a 1000 asa picture, but it turned out very well
The 3rd of july was an incredible adrenaline ride, as we got for the firsttime a fast jet formation behind the Skyvan photoship; a combination of both the Dutch and Belgian F-16 demoteams
Needless to say it was an awesome sight; this one is for the many Dutch aviation enthousiasts
the Dutch Lion really looks superb!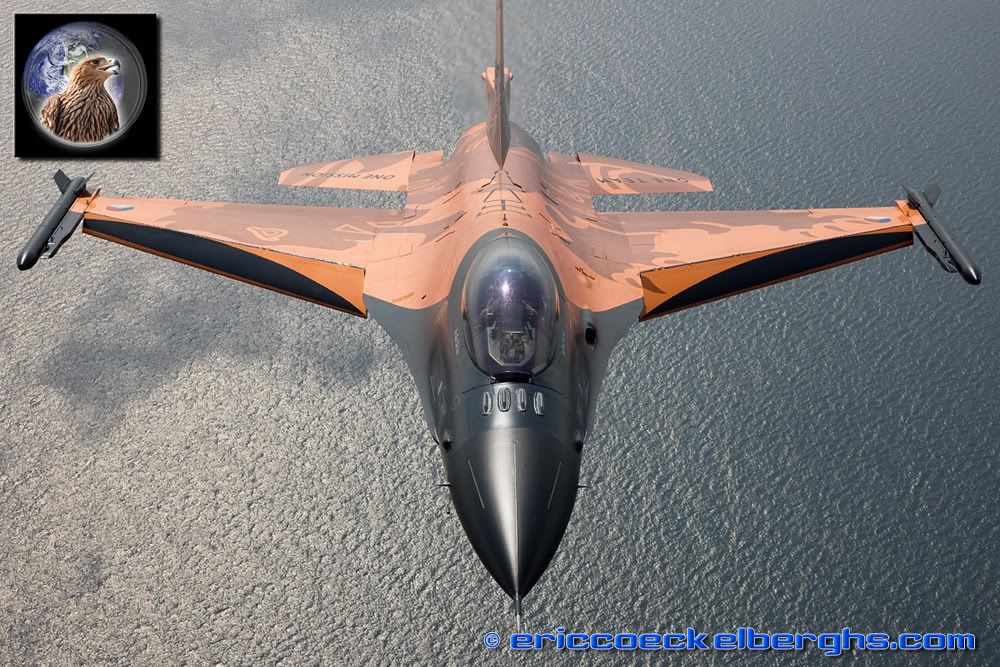 Three minutes of sun during the whole flight, but on the right moment: this photo became a 'classic' and I must agree that it looks very iconic and it was also a very exclusive opportunity ( and priviledge ) to see this formation.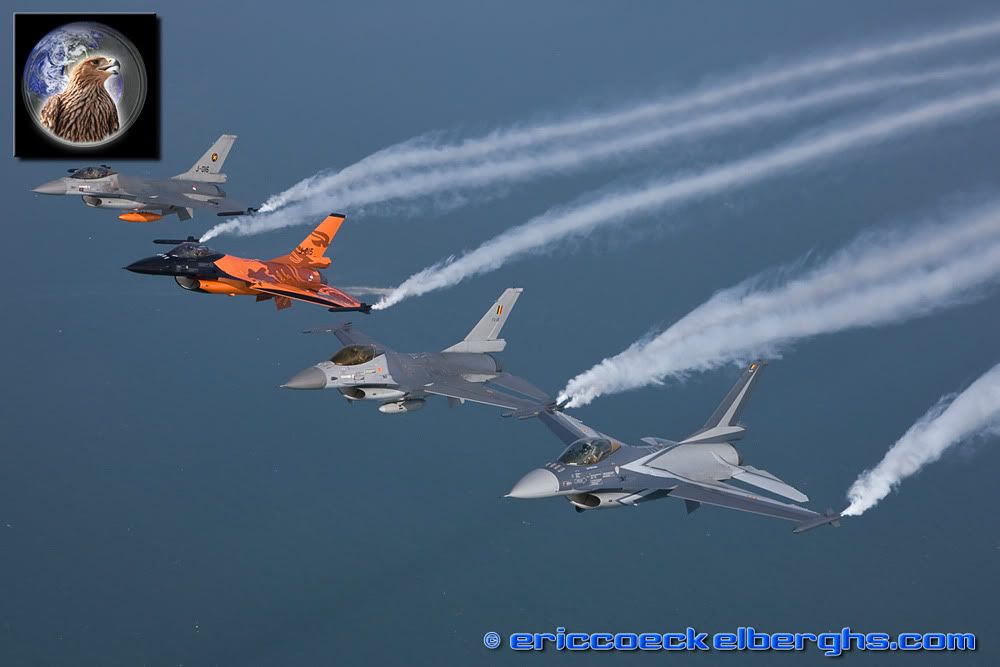 Holiday in Spain.... Vigo Airshow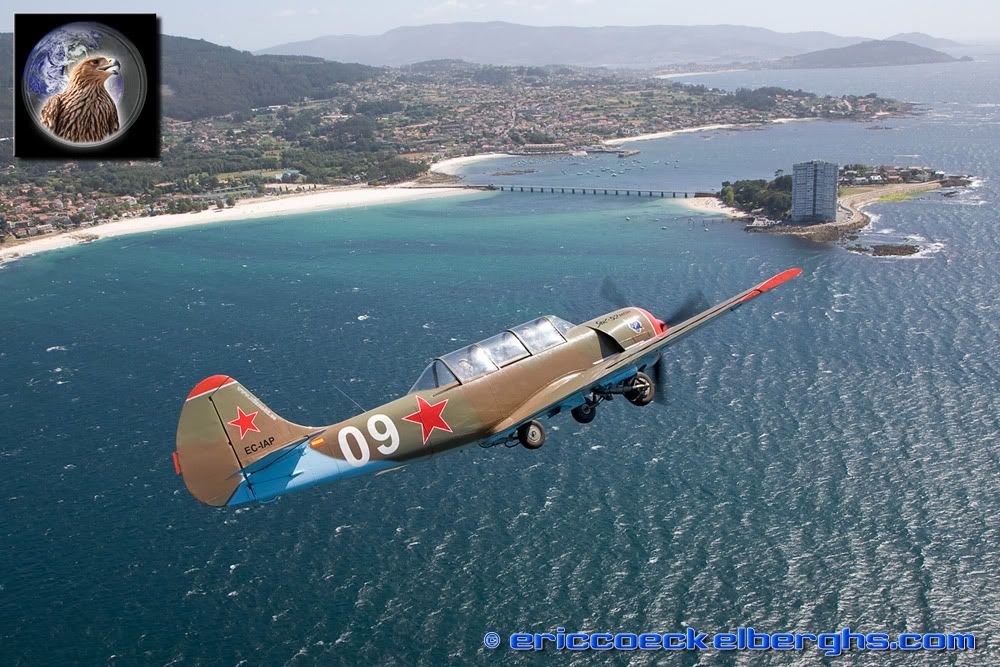 100 years of aviation was celebrated at the airfield of Spa, Belgium; all day long "Kris Kris Tofferson!" weather with low clouds and rain....at the end of the day the sun came trough and we were rewarded with this view.....
Not only gave we the chance again to a number of guestphotographers to fly with us, this time we could also offer them some exclusive aircraft, such as the sole flying Bronco in Europe
And it got even better when the Mustang joined up for a fabulous formation shoot.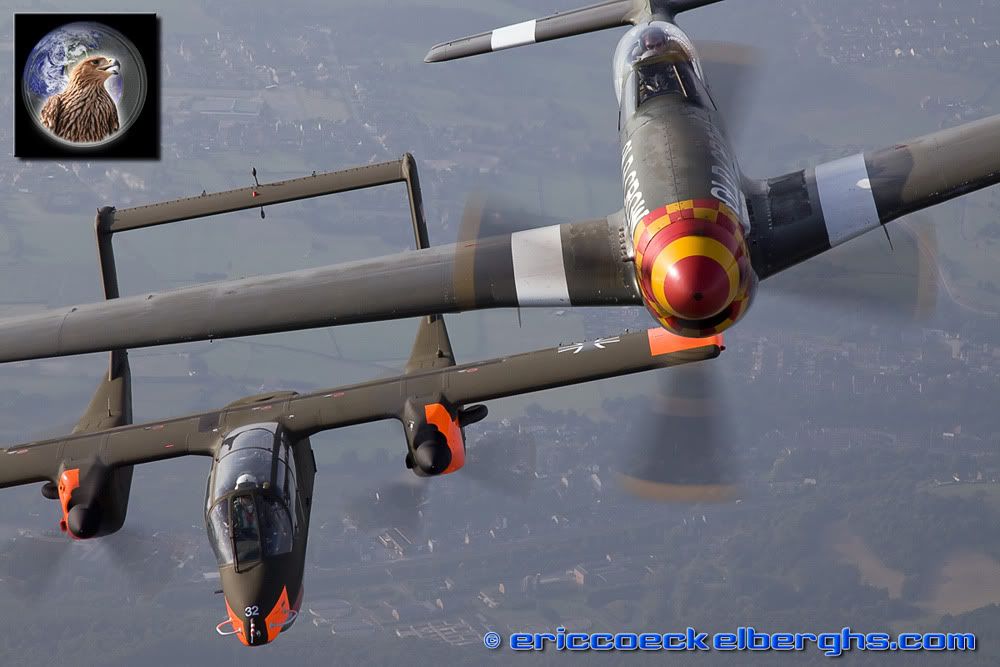 Only one weekend later we had another incredible time; our youngest PhotoCrew photographer Giel celebrated his 17th birthday and we got him a ride in the Grumman Avenger...now that's for sure a happy birthday!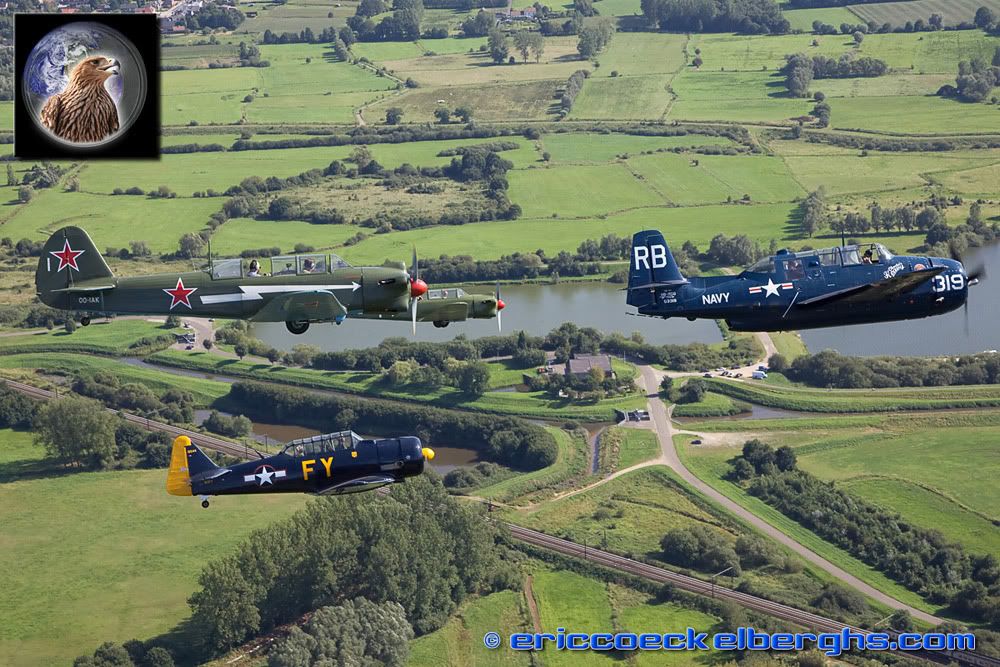 Final flight of our Sanicole Marchetti's, now active in Denmark with AirCombatEurope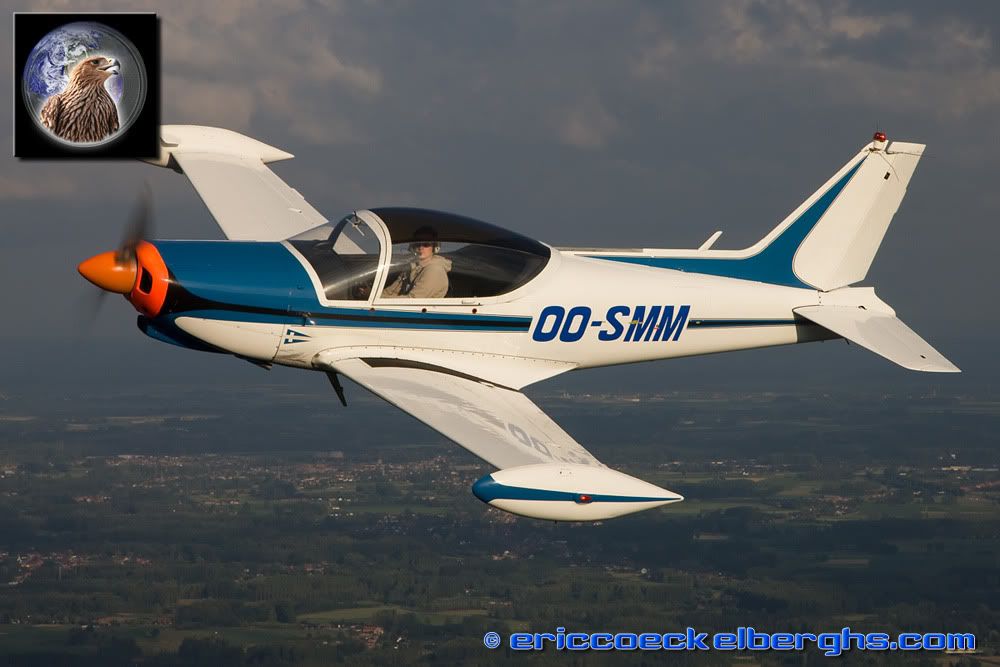 In september there was another edition of "flying & friendship" , and Hanno took me up in the T-6 photoship to get a good view on the sole flying Stinson Reliant warbird
The Sanicole Airshow is of course the highlight of the year, were we fly four days in a row to get most of the participants in the air
whoohoow. And for this edition we had the chance to take a number of guestphotographers with us to get the same pictures as you see here.
Our flying ambassador Mitch and his F-16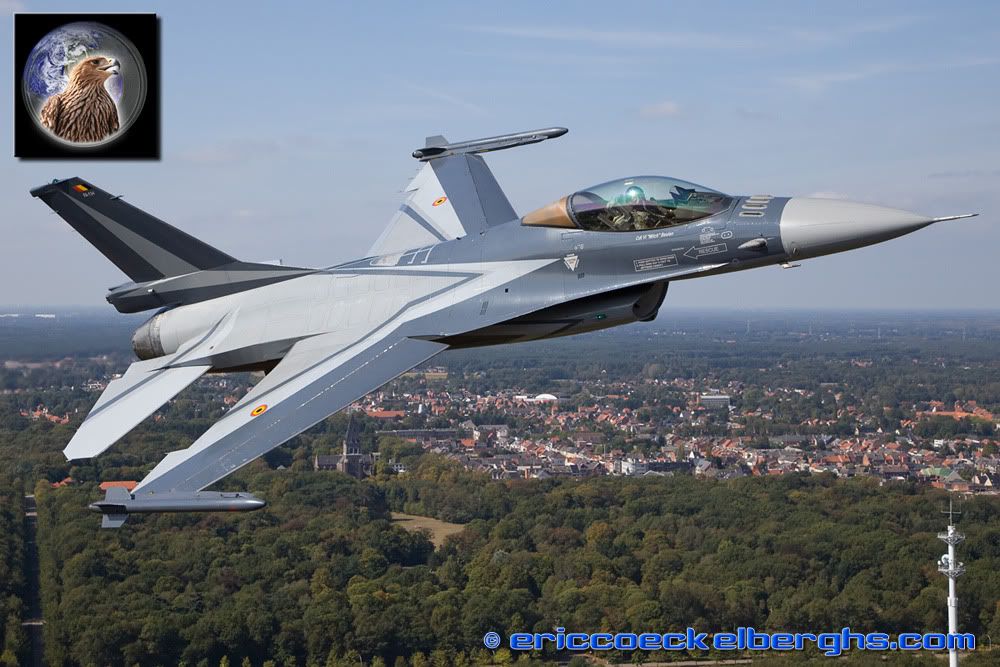 Royal Jordanian Falcons, long time friends!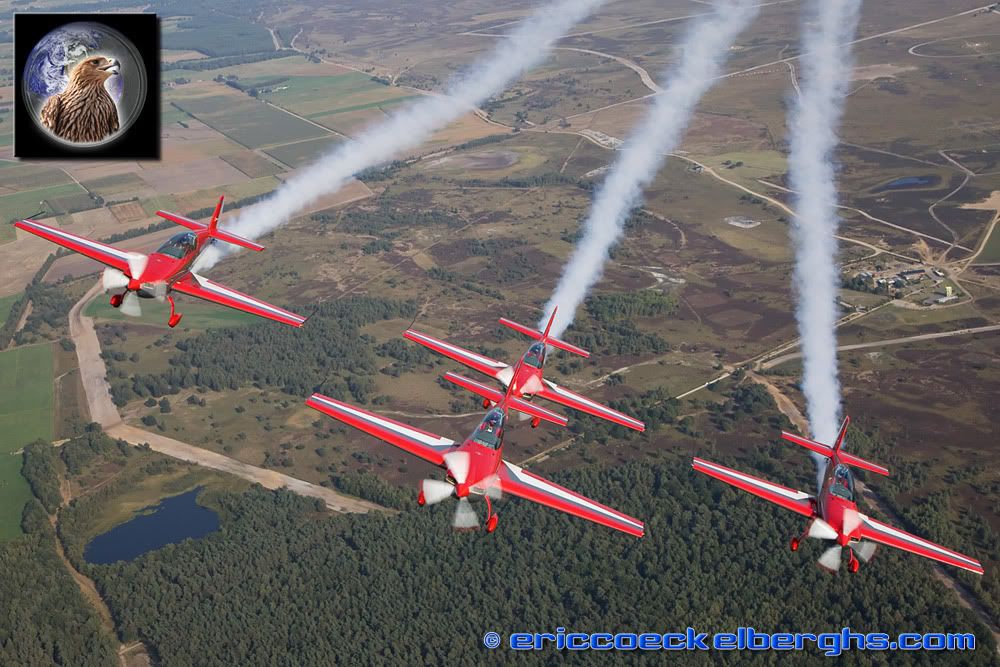 Not every day you get a chance to catch the Hungarian Gripen airborne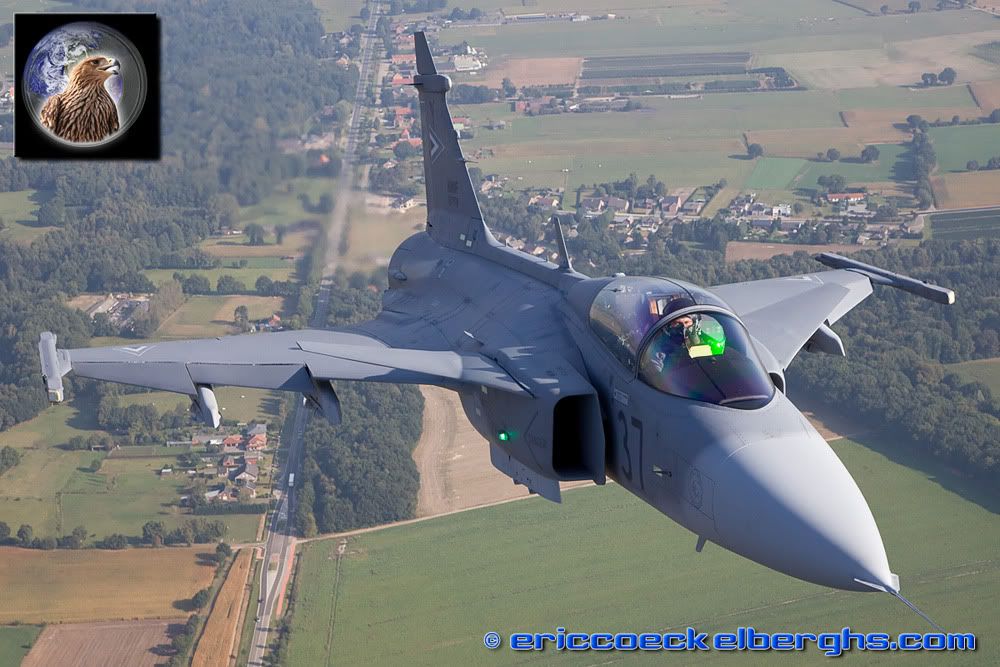 And you can't only take the typical 'head-on' shot from a Skyvan, just be creative
Red Bull spoiled us this airshow; unfortunately we missed the air-to-air shoots with their P-38 and Corsair due to timechange and mecanical..well next time!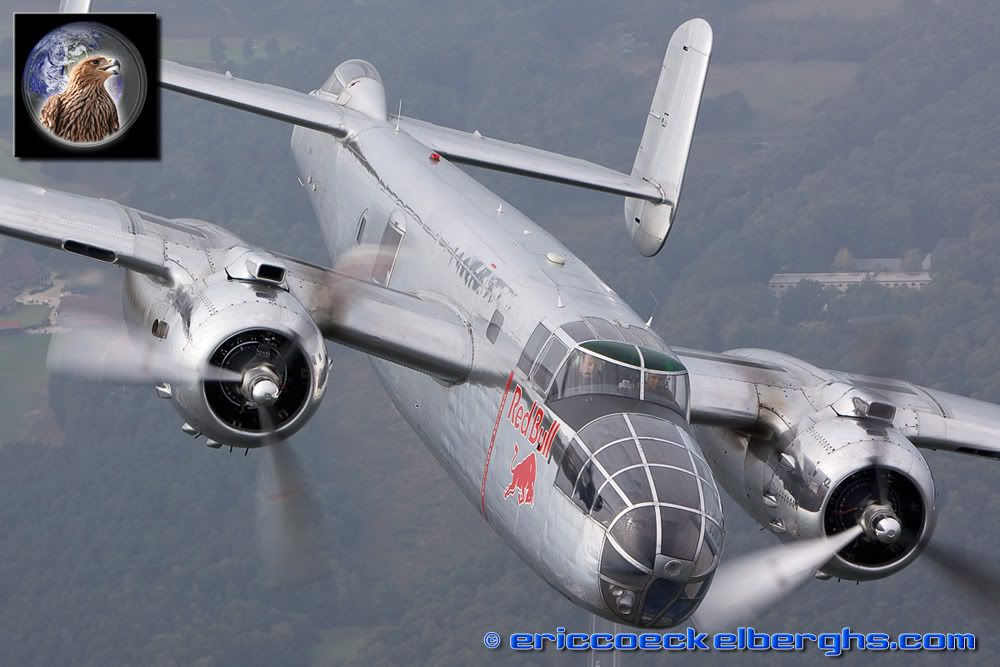 'Omelet 'stealing the show, and it was a véry good day for vortexes.....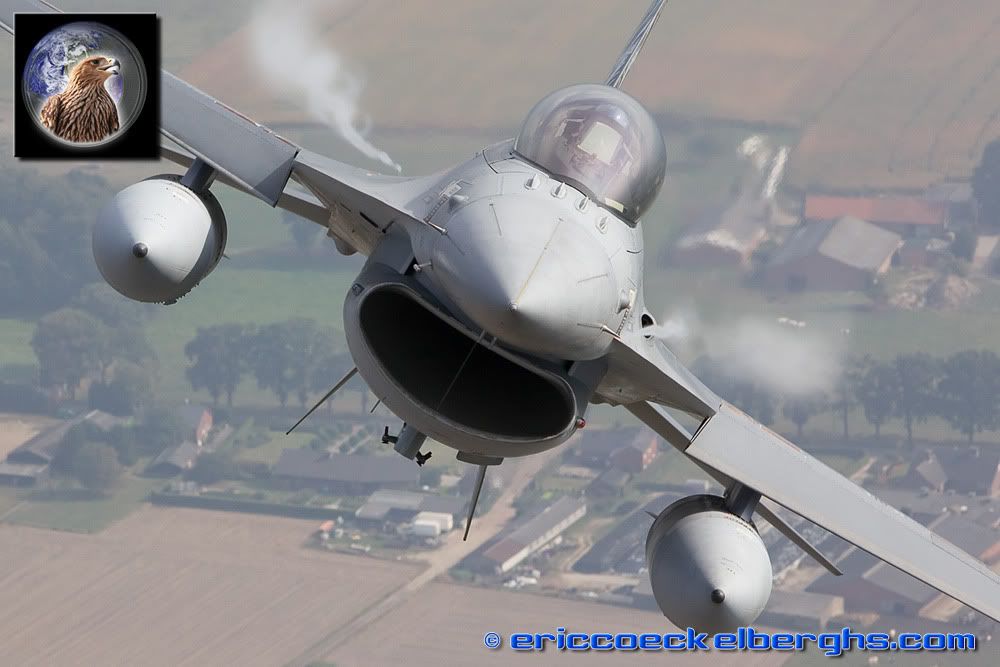 Our tigerfriends from 31Sq. gave us a beautifull 4-ship with their special tiger F-16 leading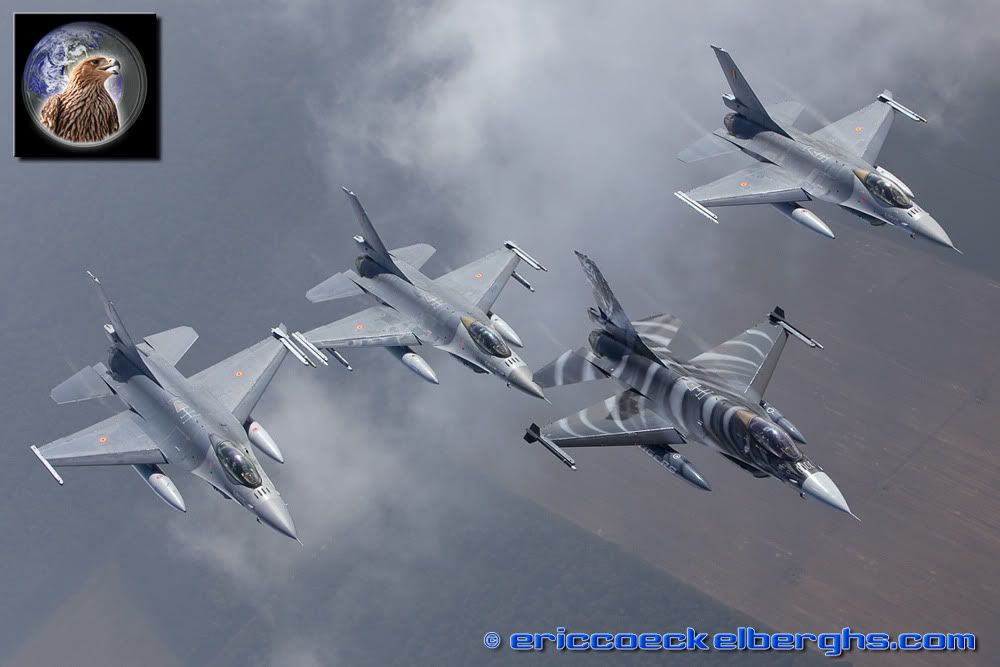 A close view for the photographers? No problem....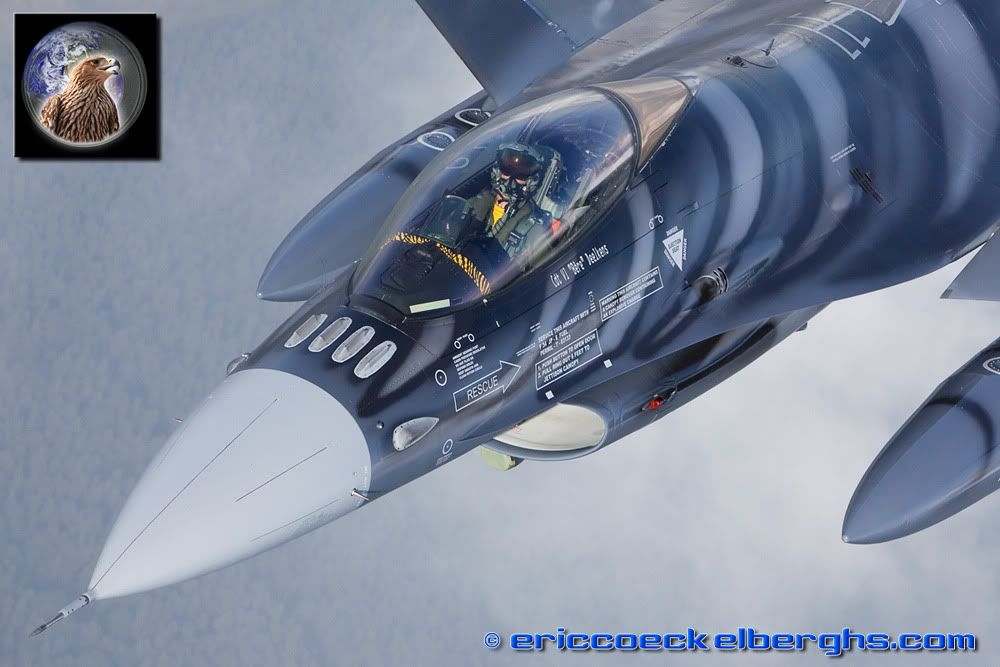 We had so many highlights....to see a formation of 7 jets behind the Skyvan is something you don't easely forget
The Blades, these guys are sooo good!! It was my birthday this day and teamledar Myles hold up a carbord sign with "happy birthday" on it
it took me 5 seconds to realise that it was for me.....and I forgot to take a picture, whoeps.
Price for 'best private airshow for the photographers' goes to....'Spout' performing in the Dutch Hunter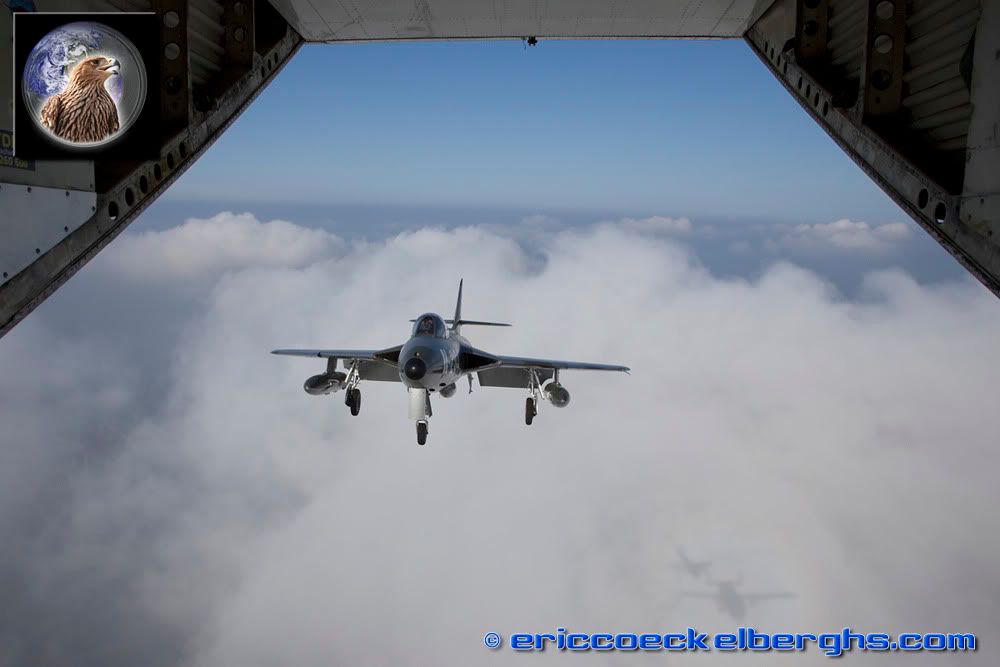 Sunset view...poetry in a picture.
They always say you gotta save the best for last....well, the final flight of the Vickers Vimy to the Brooklands museum was our most beautifull and unique photoflight so far....I let the pictures do the talking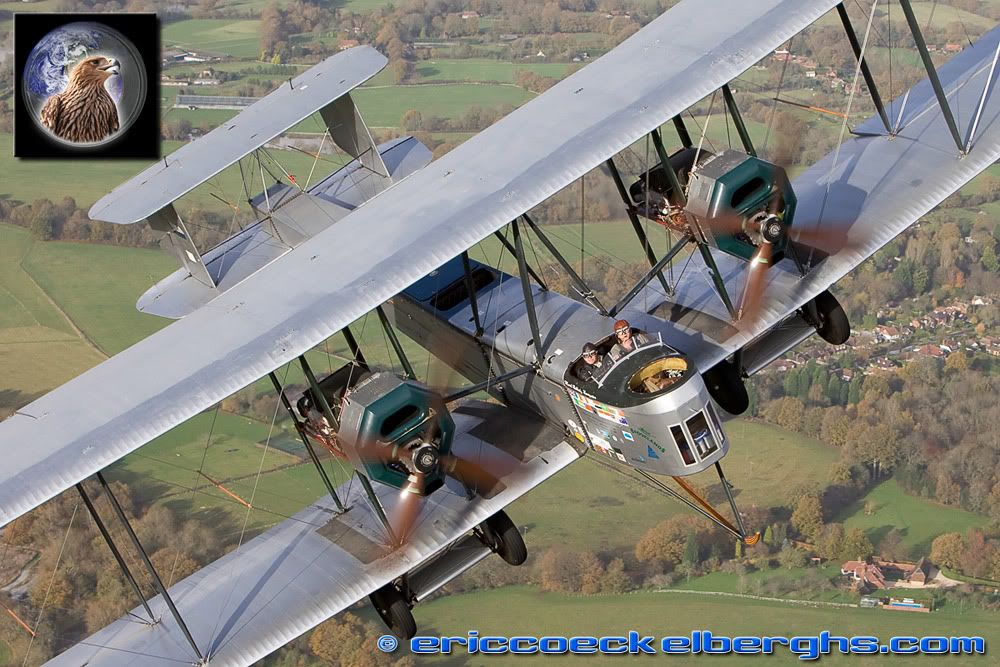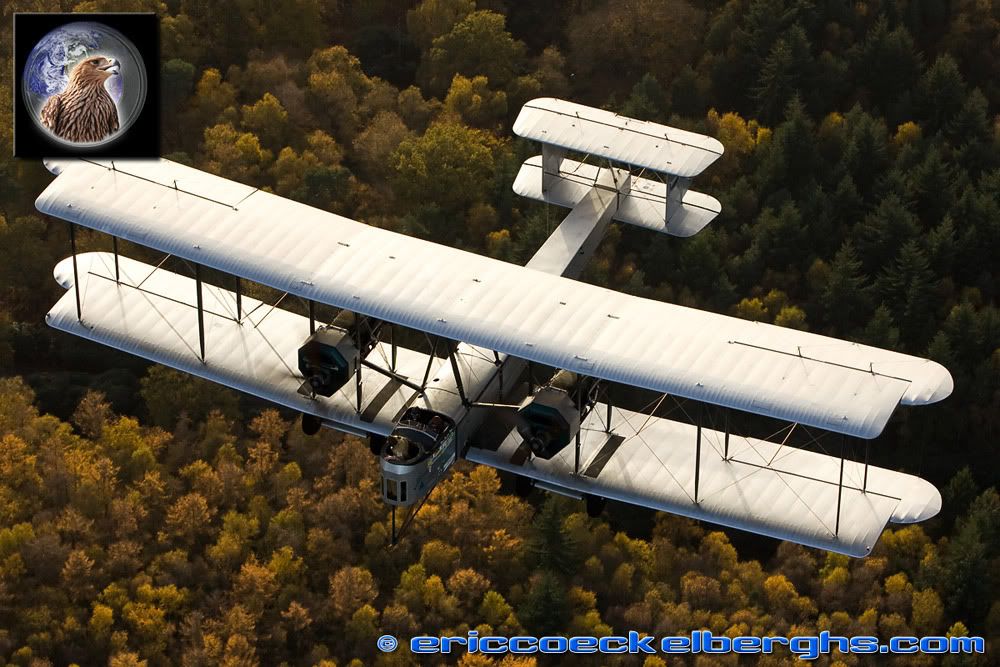 A big thank you goes to our photopilots, here you see a formation of the T-6 and Skyvan; without those guys and the Yak-18 and Yak-52 of Yakkes Foundation my post would be empty....1000x thank you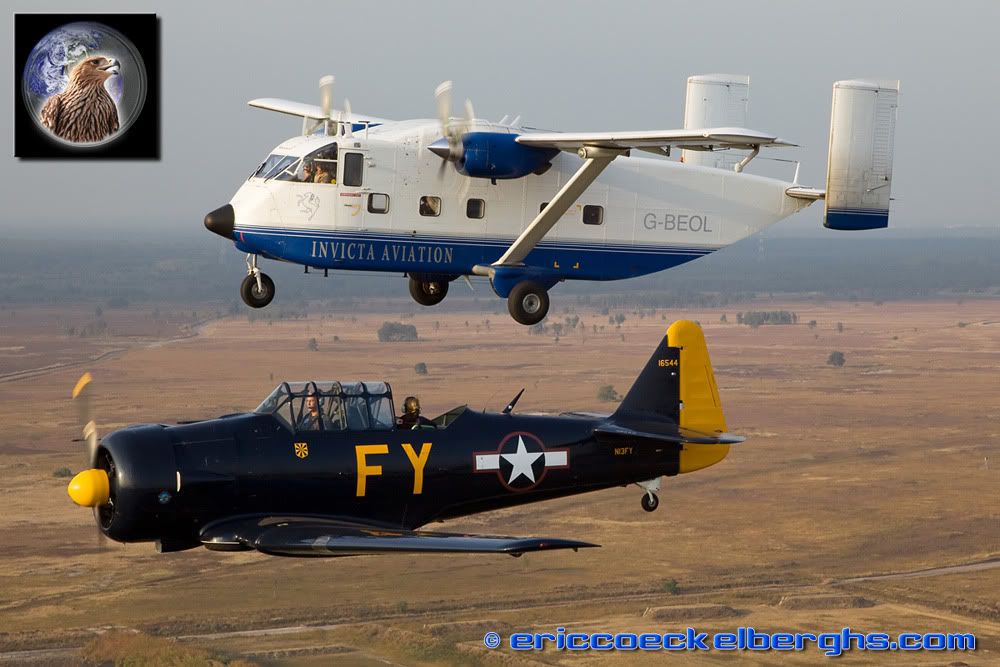 My favourite picture of 2009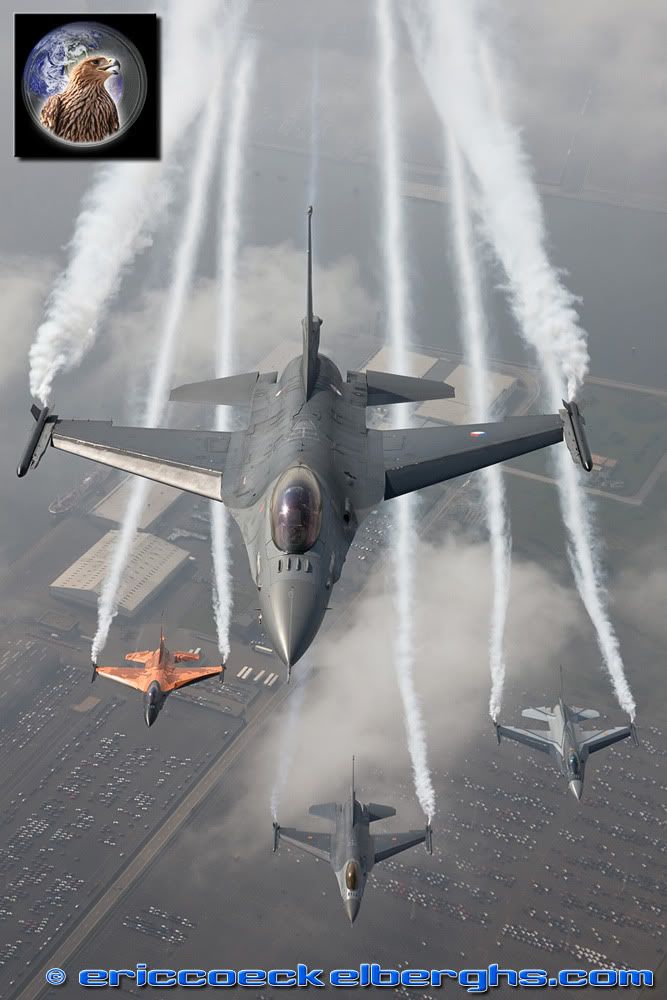 As promised some information about our two big projects for 2010; If you always wanted to take air-to-air pictures and have a view like this
then take a look at our website
http://www.ericcoeckelberghs.com
It's our pleasure to invite you to the Photoflying Days in may, an informal event organised by pilots and photographers, for pilots and photographers: the main theme is flying for pictures of course!
We expect a lot of aircraft to visit us, and we have already some really huge surprises
The Photoflying Days goes hand in hand with our first Air-to-Air Academy courses, where we give the new guestphotographers a chance to fly with us. If you like the idea, just email me for more info.
Many thanks for looking and comments always welcome
Greetz from Belgium, Eric
http://www.ericcoeckelberghs.com