The De Wet family hosted their annual Botswana Air Show at their airfield some 35 kilometres north of the capital Gaborone. This event does not have a huge variety and is mostly made up of GA aircraft. The nation's President, His Excellency, Ian Khama is a keen pilot and always attends the show. He flew himself to the event in his Bell 412. The organisers made a special request to locate a customs and immigration team at the airfield so visitors from across the border could fly direct to Matsieng and many camped on the field. This is a real friendly and social occasion and I hope you enjoy the pics.
All photos taken with a Nikon D90 and 55-300mm or 24-120mm lenses. I was highly skeptical about Nikon's cheapo 55-300 DX lens but have been very surprised at its performance. It's main drawback is slow focusing but is an otherwise amazingly sharp lens.
Taken from a Bell UH-1 sponsored by the local SCANIA dealer and flown all the way from Swakopmund in Namibia.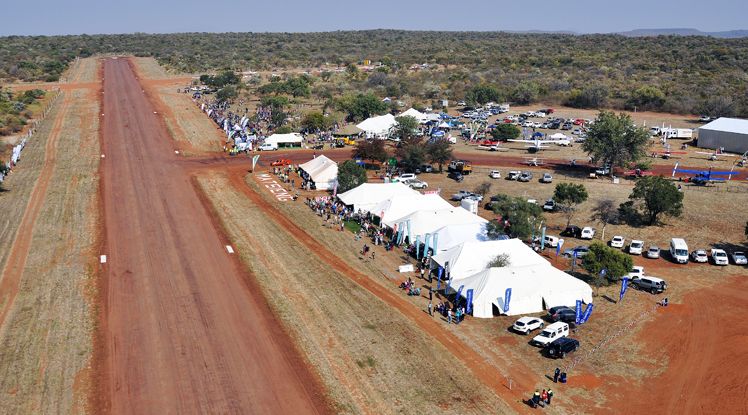 Picture of the 'exhibition' area. Utility aircraft are popular in this neck of the woods, which reflected in the static area. Amongst others, a Quest Kodiak, Cessna Caravan and some smaller STOL ultralights. The De Wets are also keen helicopter pilots and own a pair of Robinsons as well as a number of fixed wing aircraft. They operate their drilling company from Matsieng.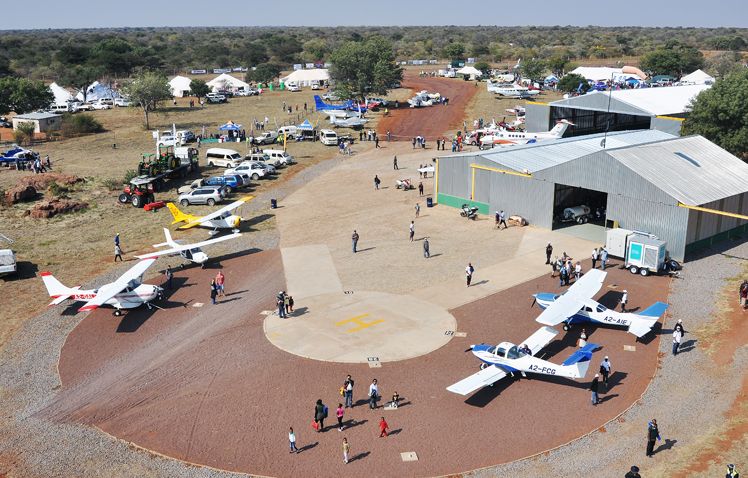 Here's Thabazimbi, South Africa pilot Khan de Jager with his company's Air Tractor AT401.
Goodyear sponsored Pitts S2B team. This is a three-ship team - two of the biplanes are taxying out for a display slot. Capital Sounds commentary tower in the background.
Botswana Police Air Wing AS350 B3.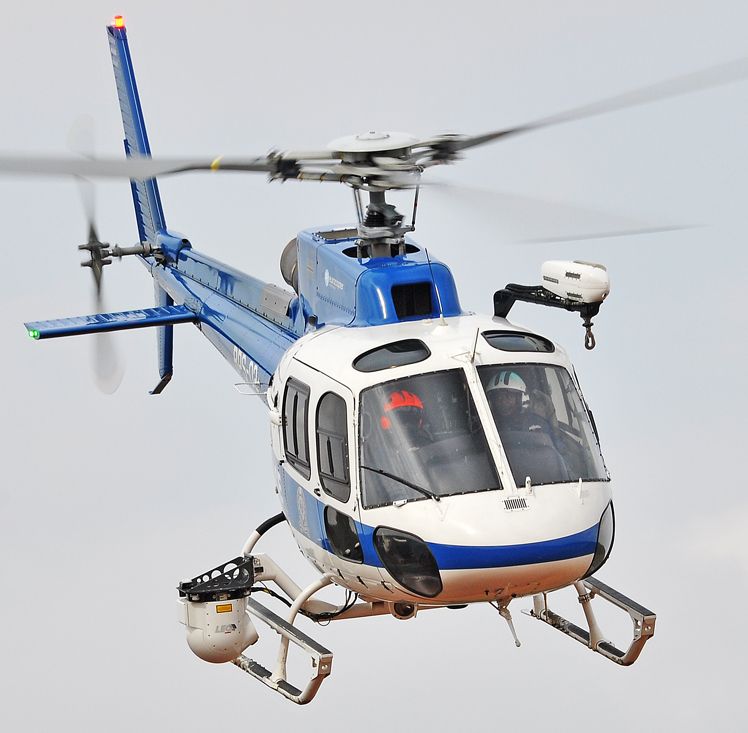 Air Team PAC 750 from South Africa lands on runway 01 having thrown out its cargo of skydivers - one of whom is watching the plane land he just jumped out of!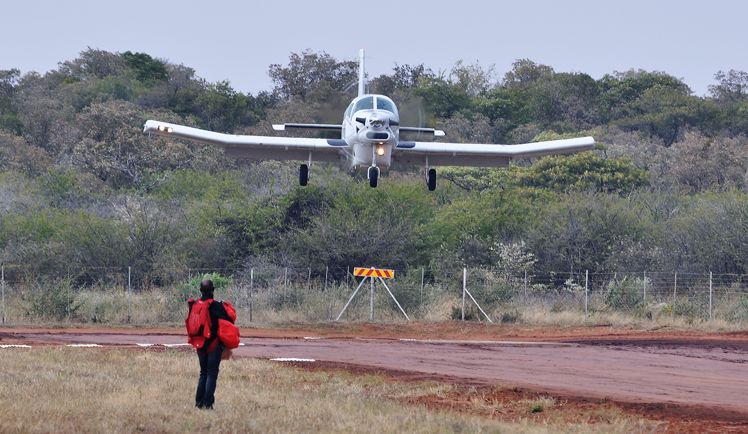 His Excellency Ian Khama, President of Botswana about to land his government VIP Flight Bell 412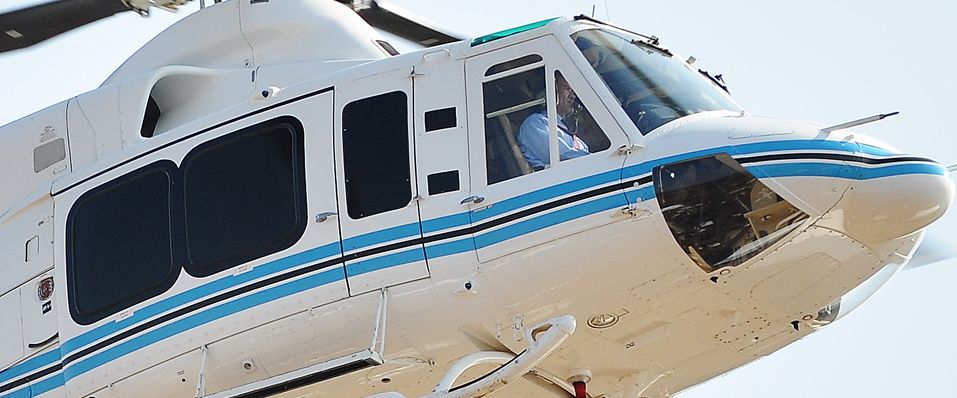 About to step aboard the Huey and the Botswana Defense Force Pilatus PC7 MkII trainers arrived for a brief formation and solo display. Pics thus taken from a distance.
A brisk 10-knot plus crosswind featured in the morning and the pilots had to have their fingers out when arriving/ Here one of the Eqstra Flying Lions Harvard team is about to touch down with a bootfull of rudder.
Ex-US UH-1 from Namibia: V5-HUE. You could score a ride if you bought a very expensive cap - money went to charity.