Newcastle is a coal mining town in Kwa Zulu Natal Province (KZN), South Africa. It's not a pretty place - as can be seen in the pictures. It does have however, a small and active flying club and a handful of corporate light aircraft. An airline service, using a Dornier 228, connects the town with Johannesburg and Durban.
The air show on Saturday 1st June is the first in a series of six aviation 'Winter Tour' events sponsored by the KZN government. Their purpose is to encourage locals to become 'air minded' as the road system is slowly crumbling and opening up opportunities for air travel between these important business communities.
All photos taken with a Nikon D90 and 55-300mm and 24-120mm lens.
Hope you enjoy the pictures
Traditional opening ceremony for the Kwa Zulu Natal Winter Tour air shows - Zulu dancers performing for the politicians and VIPs.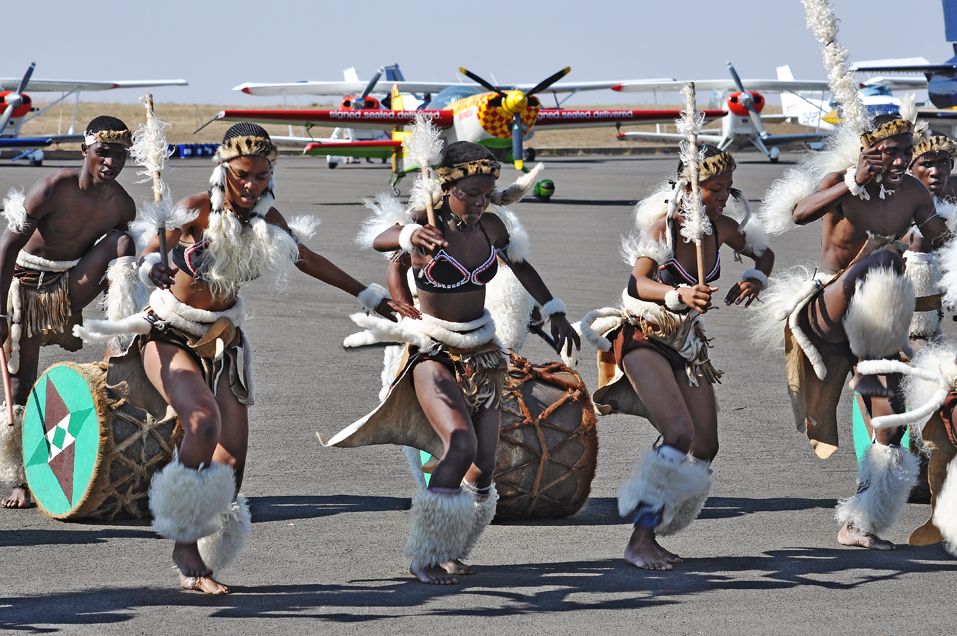 On the left is Mr Airshow, South Africa, Brian Emmenis of Capital Sounds with the local politicians including the town mayor second from right. Brian runs the series on behalf of the KZN Government, which is spending 1.2 million pounds in sponsorship.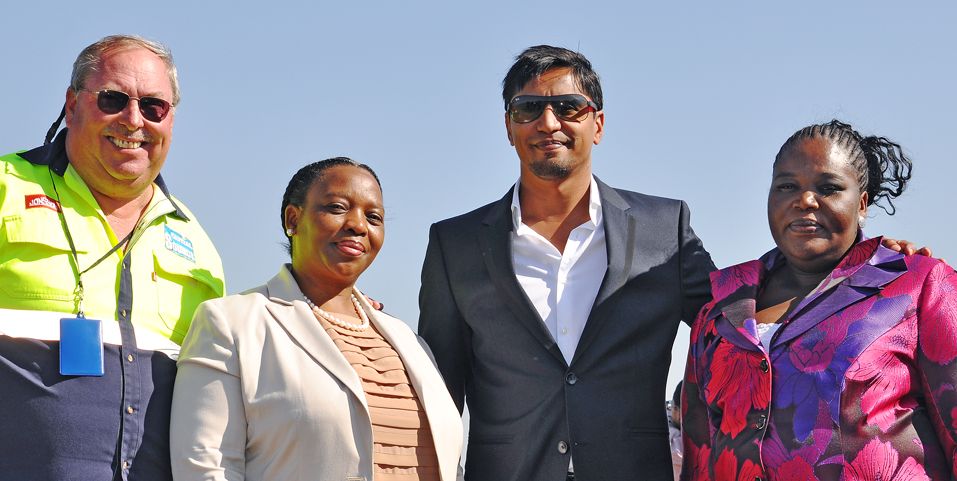 First up is the Mazda Aerobatic team flown by team leader Brad Bennetts in the Extra 300L and Ellis Levin in the Extra 300M nearest the camera. Pic taken from SA Flyer Magazine's Cessna 182 shortly after the air show started.
Another Mazda Team picture taken from the Cessna 182. Three passes were made in formation.
Even a humble Cessna 172 can entertain air show crowds. The pilot is CC Pocock who is considered somewhat of a Maverick in the local flying community. The public love the act, great for photographers and pilots stand with their mouths open at what a 172 can do.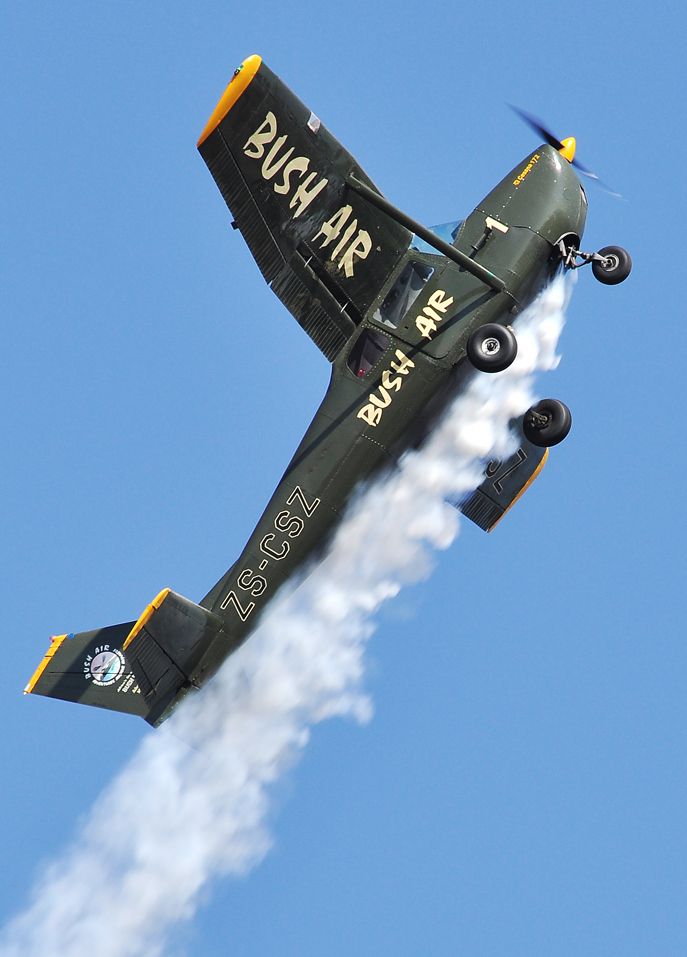 CC finishes up with a spectacular pyro display - you can see why the photographers love this part of his act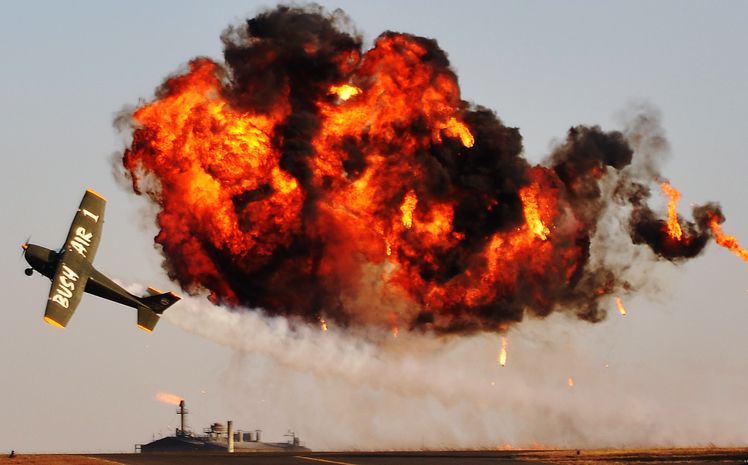 Crosswind makes this crabbing Boeing 737-200 (ZS-IAD) seem as if it's going for the ATC tower. First time a Boeing has appeared at Newcastle Airfield. Flown by Captain Glen Warden.
Another pic taken during the Boeing display - the air show's heavy metal appearance!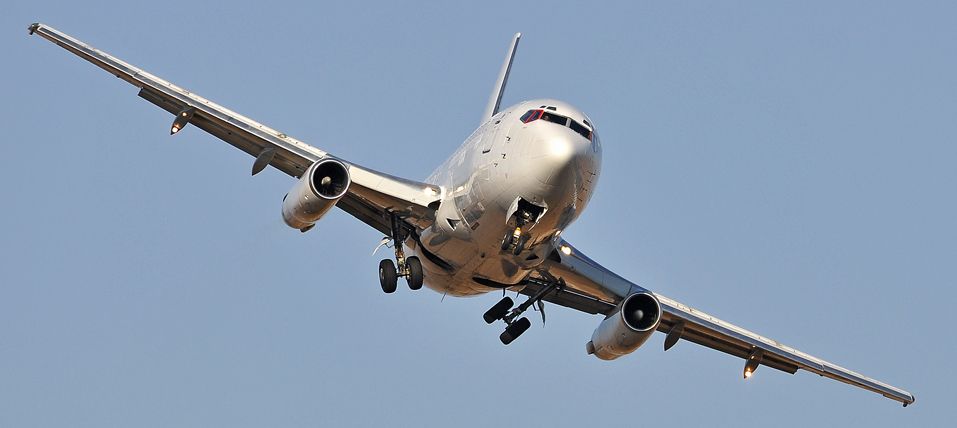 Eqstra Flying Lions' Harvards fly at almost every South African Air Show. All the pilots, 'cept one, are serving or retired South Afrian Airways Pilots. Owned by Arnie Meneghelli and led by Scully Levin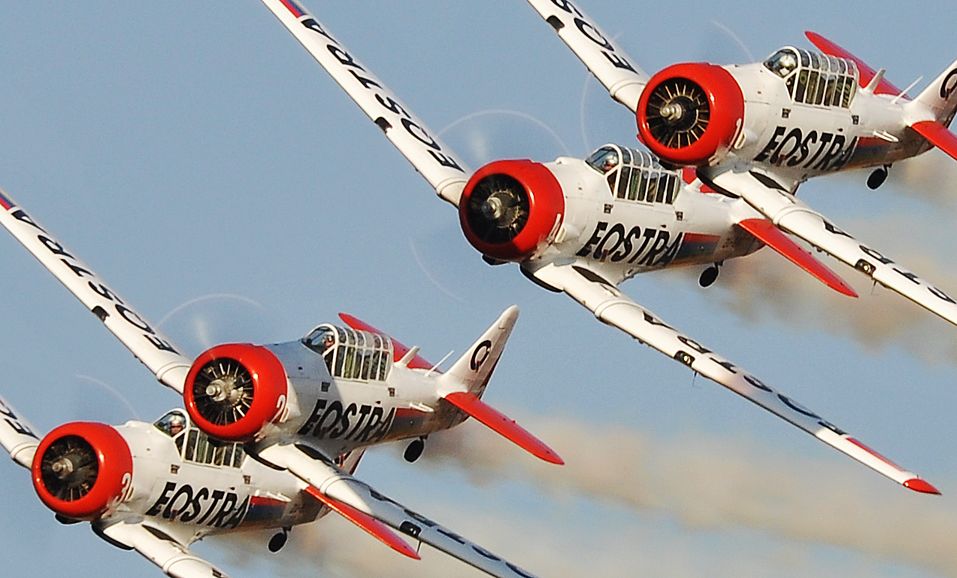 Harvards finish off their sequence with some low passes and machine gun noises broadcast over the speaker system. Piper Cherokee Six was flown up by the Durban aviation photographers.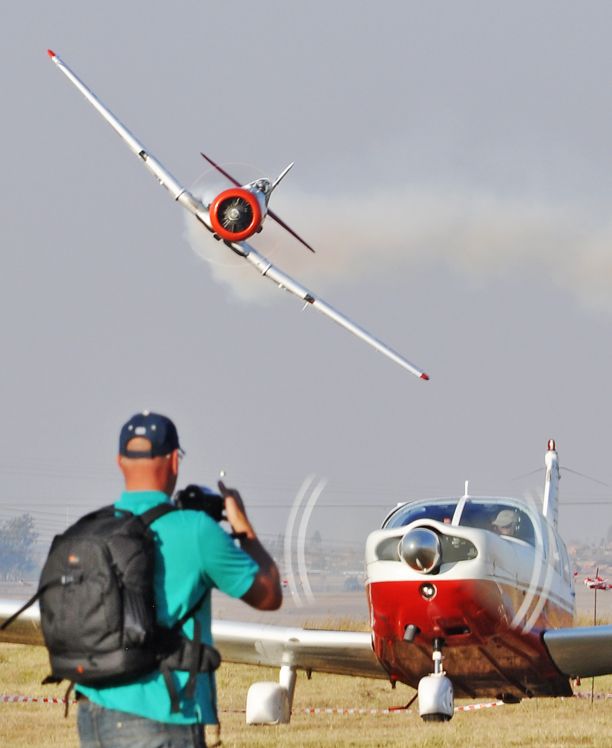 L-29 left hand tyre flat spotted. South African Air Force has withdrawn almost all of its civilian air show participation for 2013. Slack taken up by private operators paid for out of KZN government sponsorship money.
Robinson R44 flips for the public. For most, their first flying experience (like mine at Coltishall in the early sixties).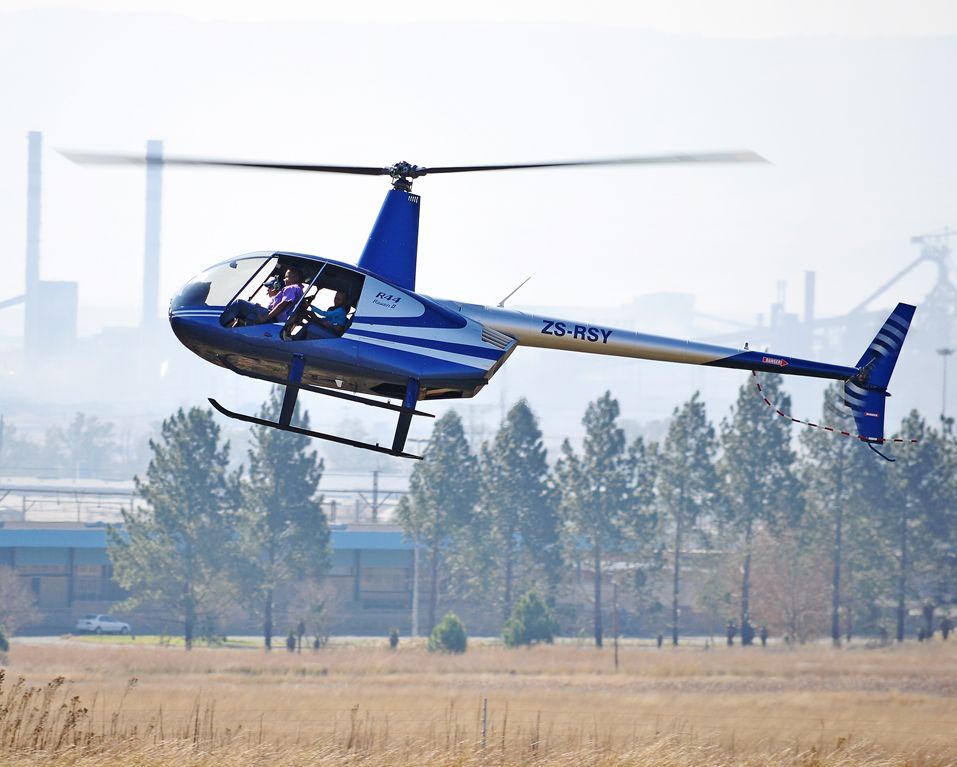 Time to go home to Johannesburg for the Extra 300L as a Freedom Air Dornier 228 lines up for its display sequence.