Very late but only completed editing pics from a great airshow. Had a bit of everything and of course the fabulous Mosquito. Now Jerry Yagen has sold a number of his warbirds unlikely to see several of the aircraft that appeared at this airshow at Hamilton or in the same mix of warbirds. The Canadian Air Force displayed the Hornet and Orion and the snowbirds were impressive. The 2 days of the airshow allowed one to get the photos as the weather was changeable.
Overly cautious with shutter speed but not everyday one sees a lancaster, mosquito, spits and hurricanes all together
Mosquito and Lanc early morning on the ramp
Mosquito, the only one in its true element
Snowbirds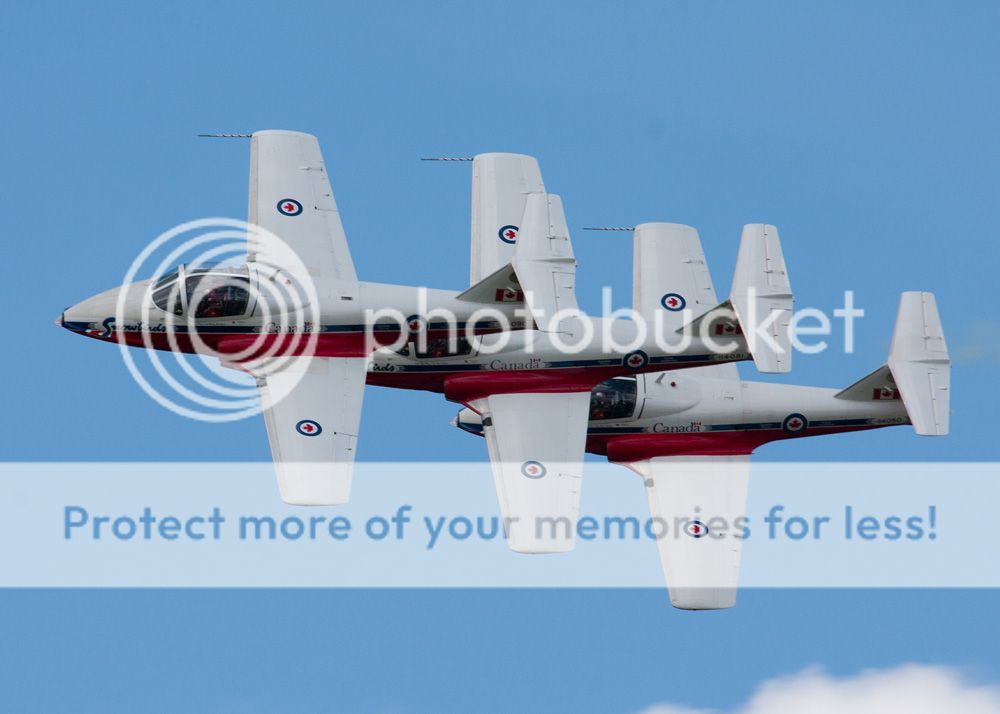 Nice paint job on the Hornet
Orion
Selection of warbirds-Jerry Yagens new build ME262 and FW190
Fairey Firefly
Corsair
Skyraider
Lysander
B25 Mitchell
Beech 18 display
Canadian Hercules on ground display
Several of the Museum's aircraft were pulled out for static display including this tiger painted F104 Starfighter
Thanks for looking and hope the pics are OK. Just 6 months to get through!