Hello all. This weekend at Sofia international airport the Bulgarian air force hosted a very memorable airshow titled "This is us" celebrating 102 years. Everything that is currently flying in the air force was shown both on the ground and in the air. Many of the aircraft did things that have never been done publically before in Bulgaria. Specifically the MiG-29, MiG-21, C-27J Spartan and Bell 206 flew very hard. The MiG-29 solo, flown by brigadier general Rumen Radev - commander of the air force, did a very aggressive takeoff with a hard left bank. During his performance he did a "cobra" and "bell tailslide" maneuver with just a regular type 9-12 MiG-29. The Spartans did opposing crosses. The Bell 206s did a synchronized performance. Overall it was quite impressive and I won't soon forget it. On to the pics:
First the helicopters arrived in a group formation.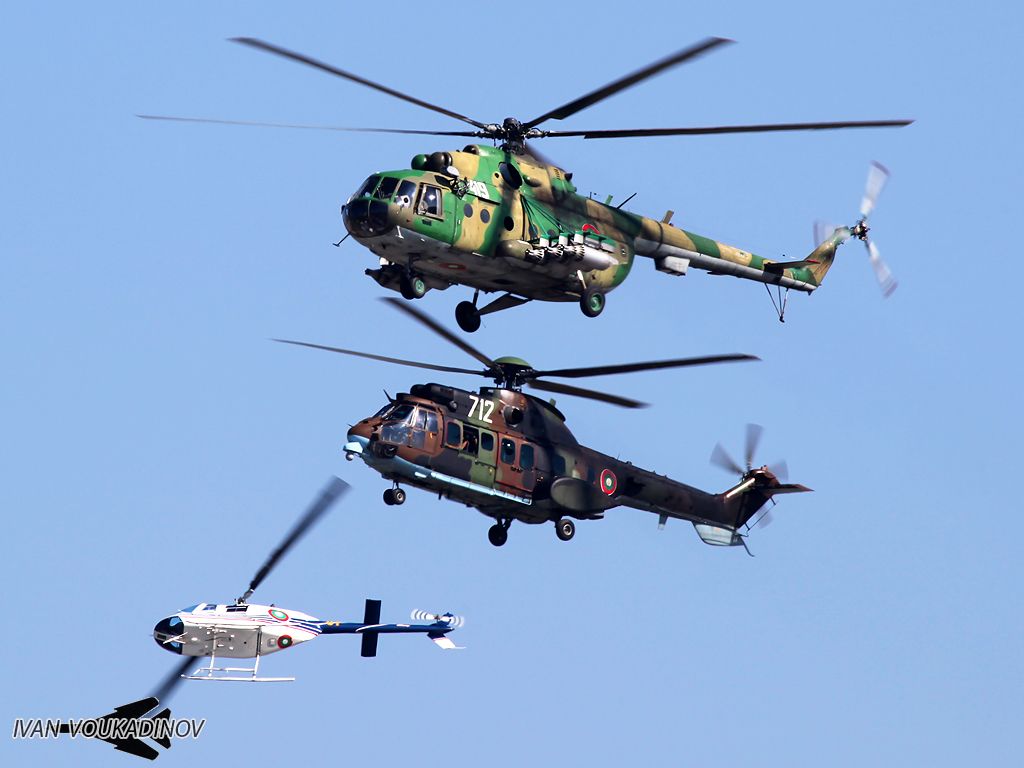 One Mi-17 demonstrated firefighting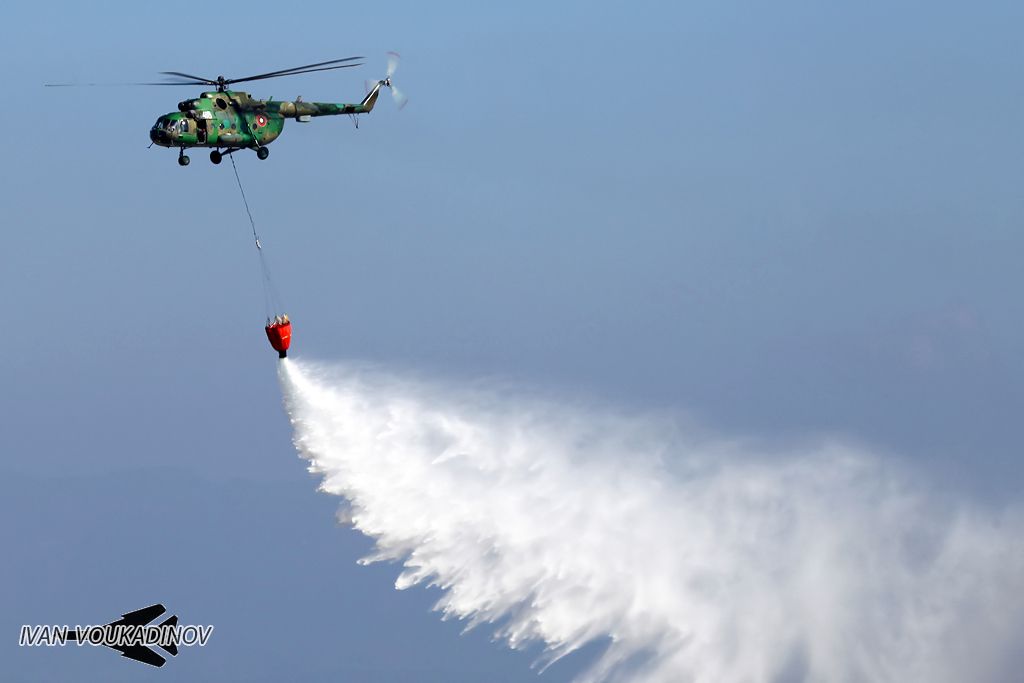 The Bell 206 pair did a demo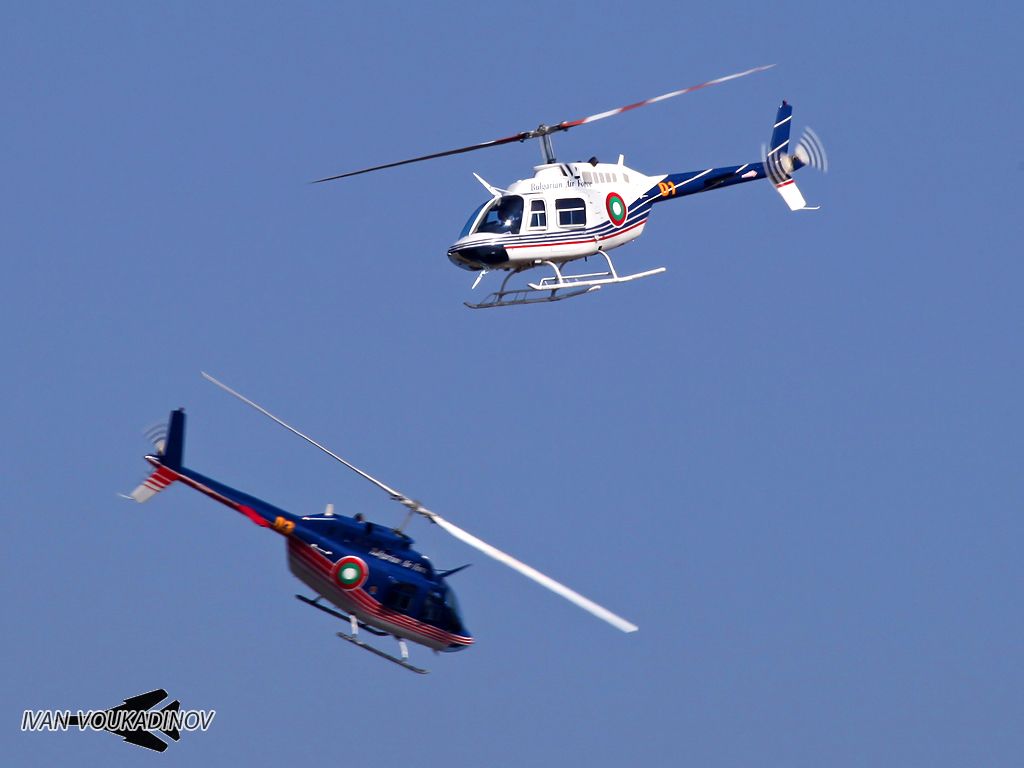 The Mi-17 and Cougars then showed a simulated combat landing.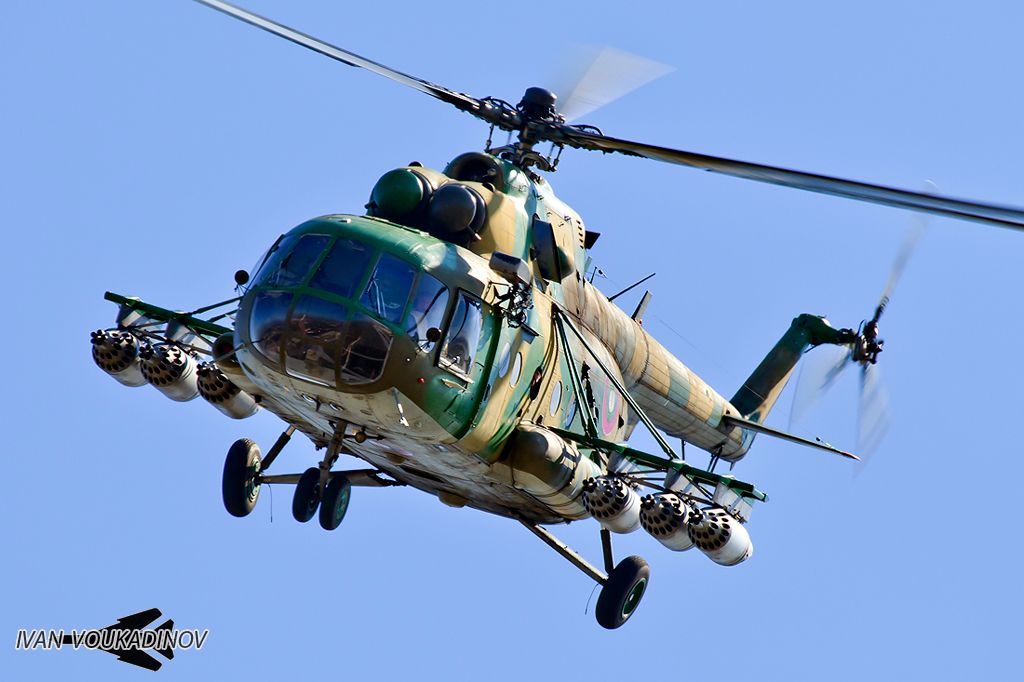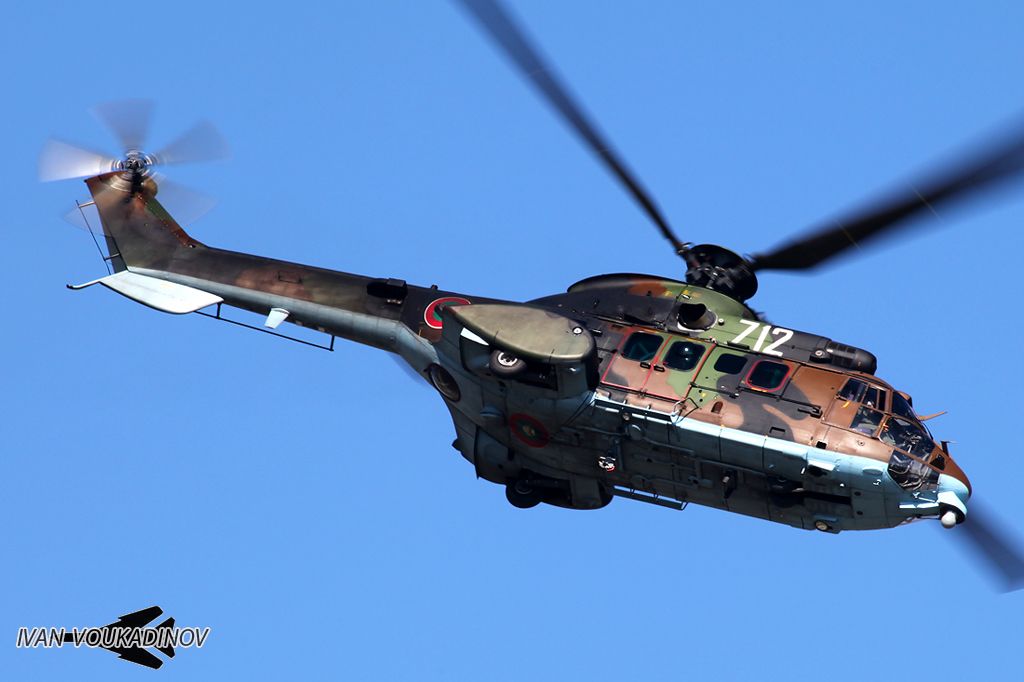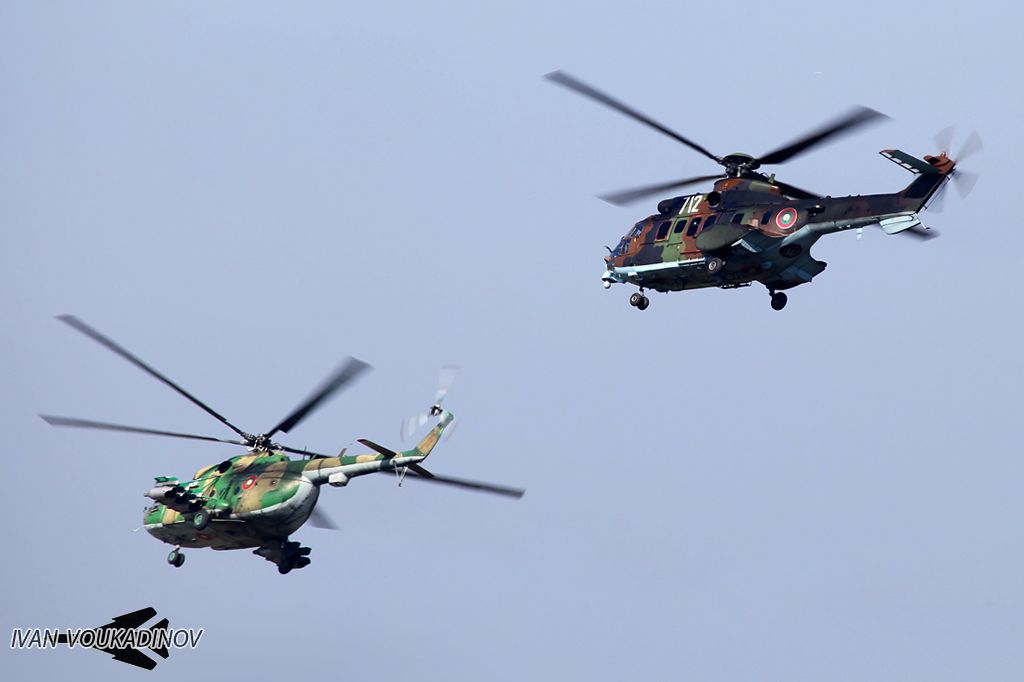 The C-27s first dropped parachtues, then arrived as a pair and did a demo, hard banks and crosses included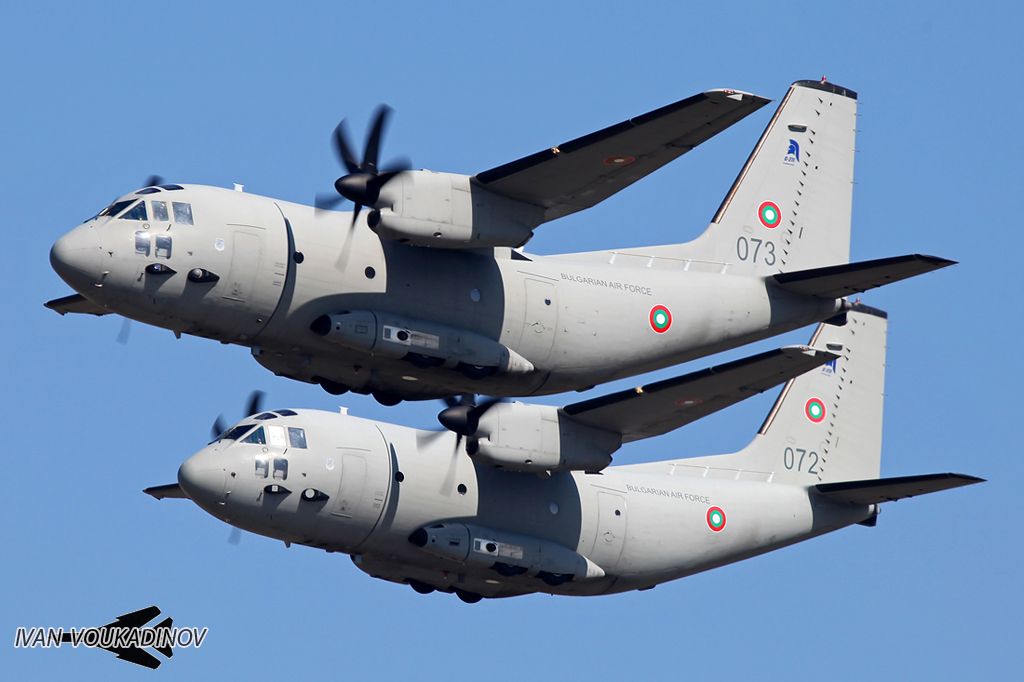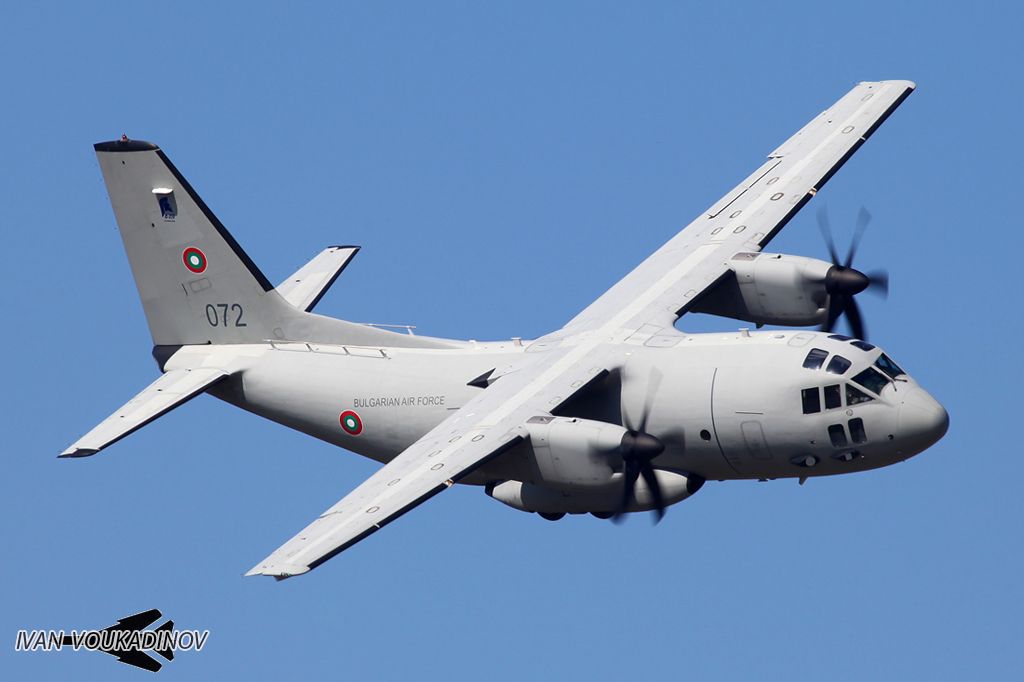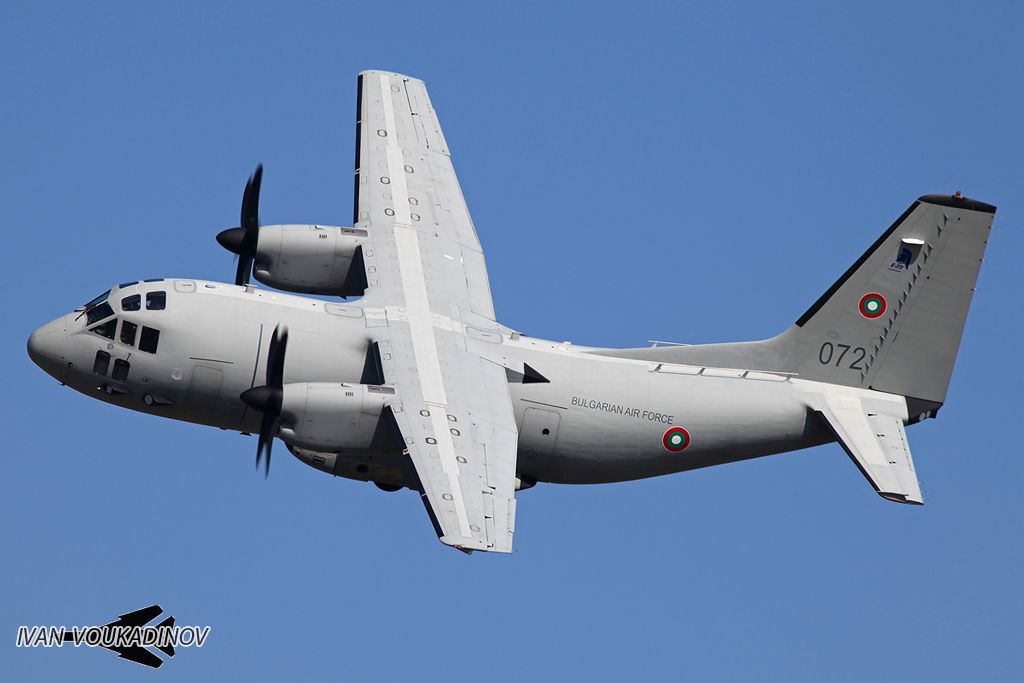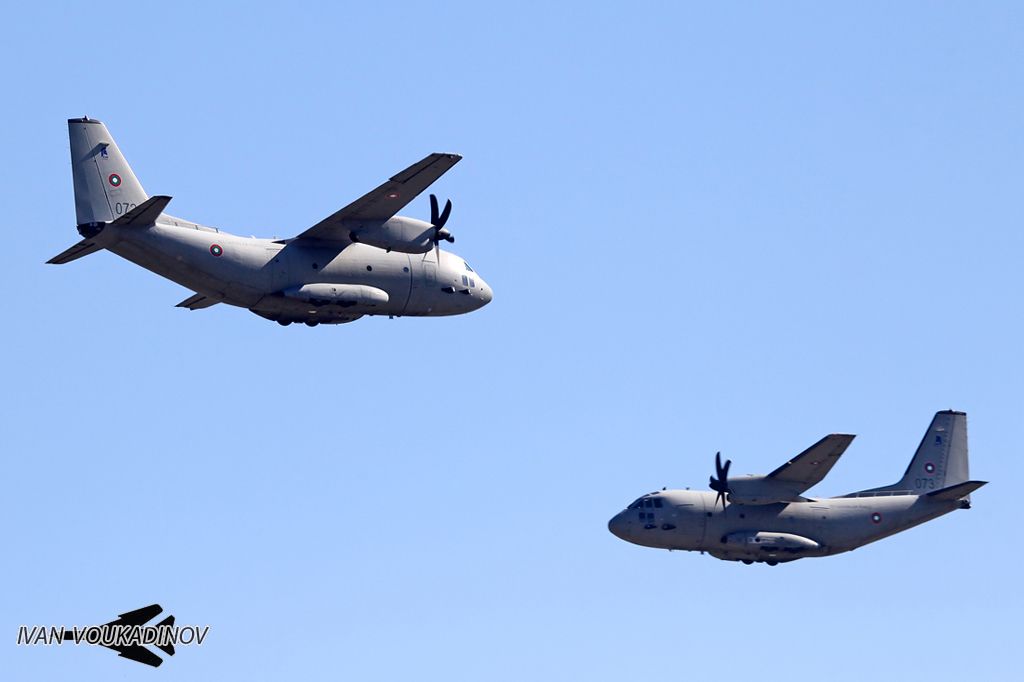 The PC-9M and L-39s both did short but nice demos.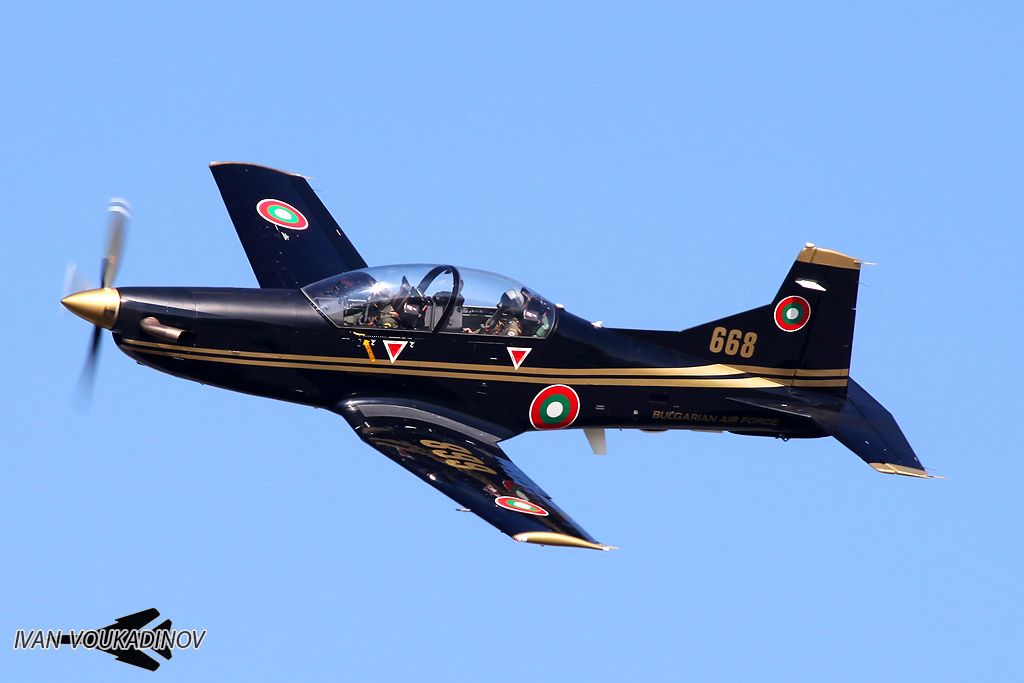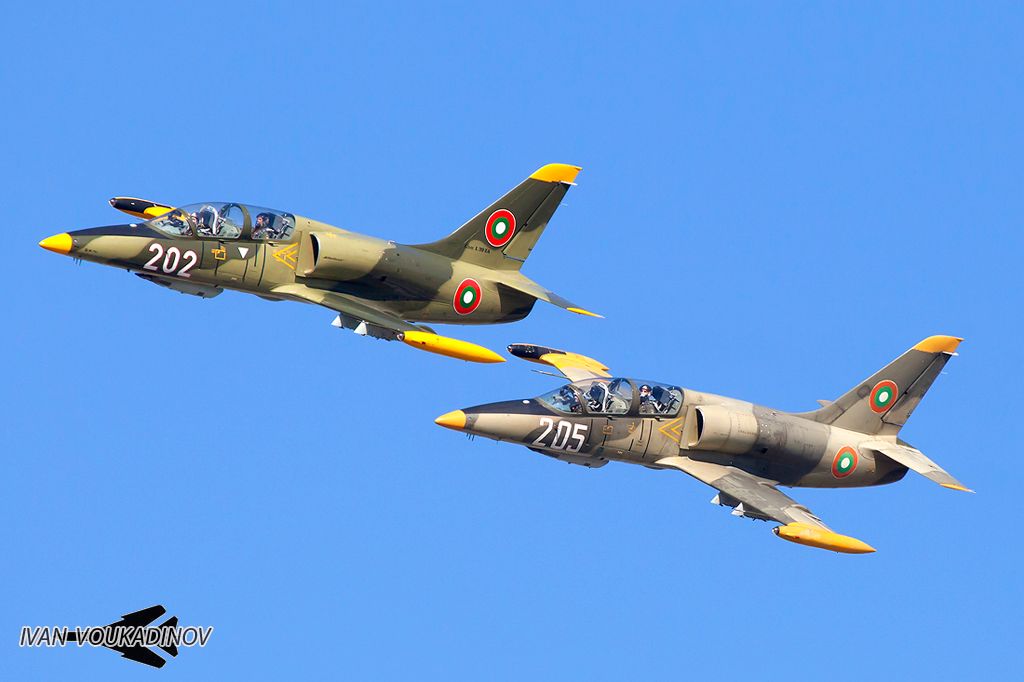 This was followed by the pair of MiG-21s.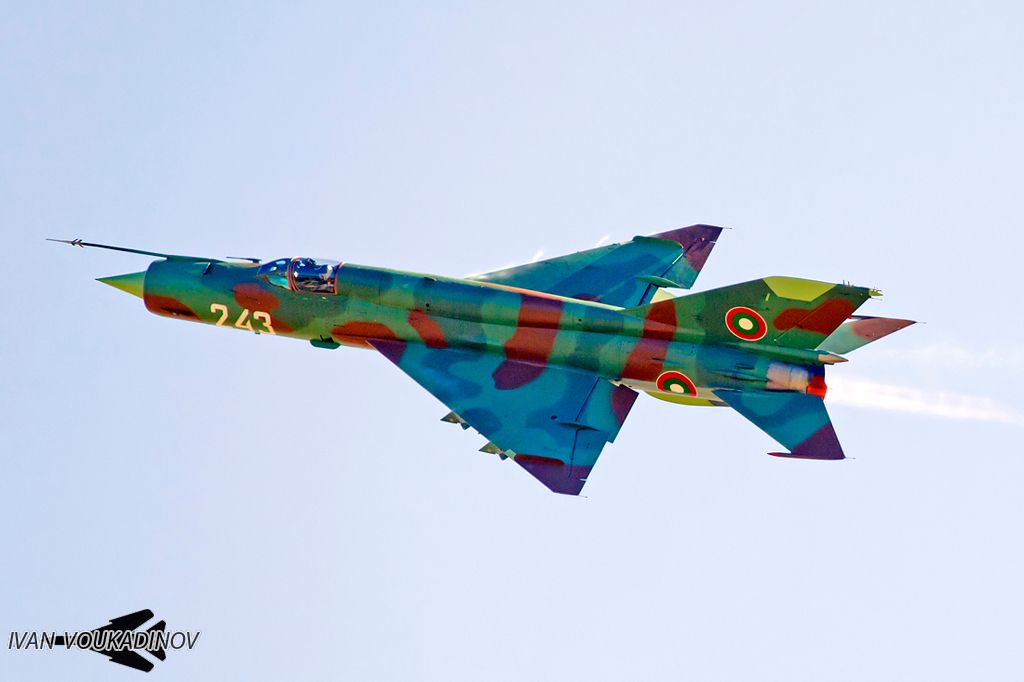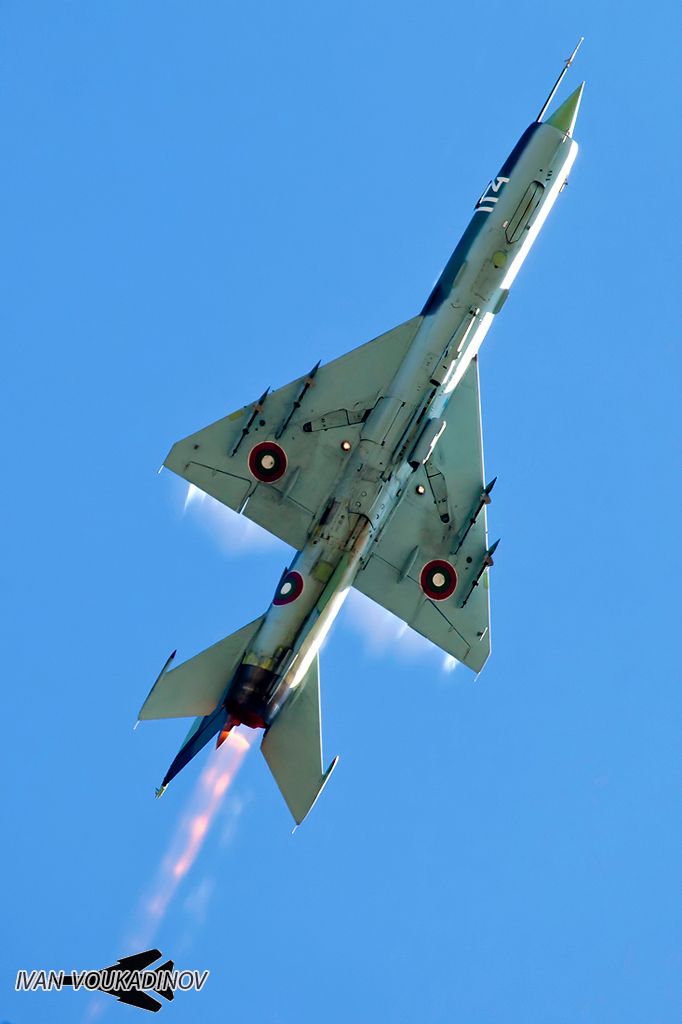 And a pair of Su-25s.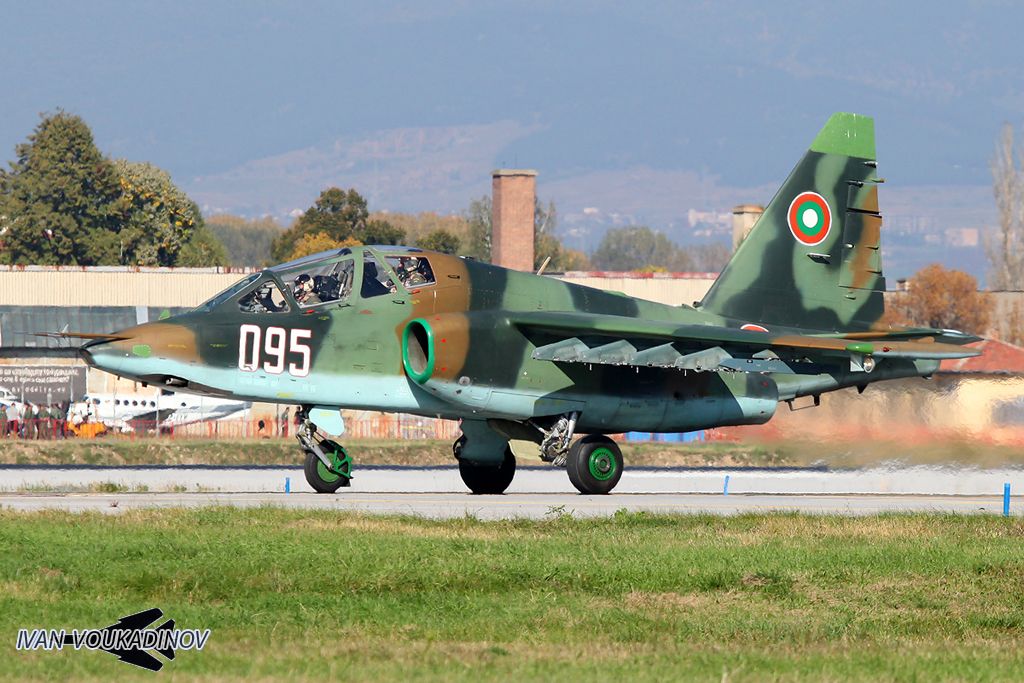 A pair of MiG-29s then flew a simulated dog fight. Tight turns and lots of afterburner!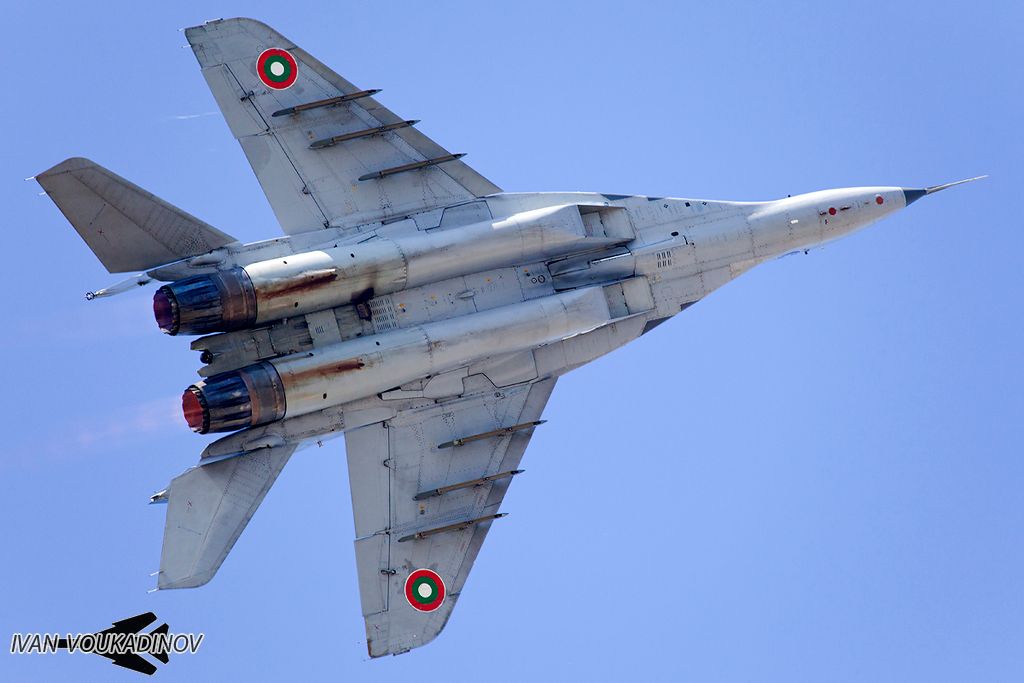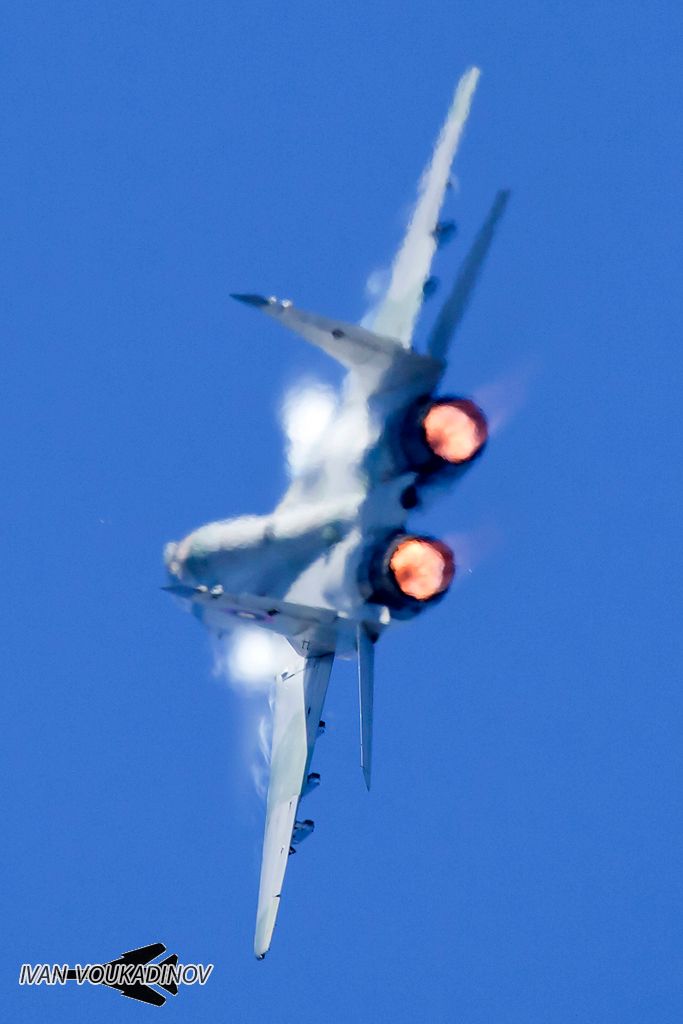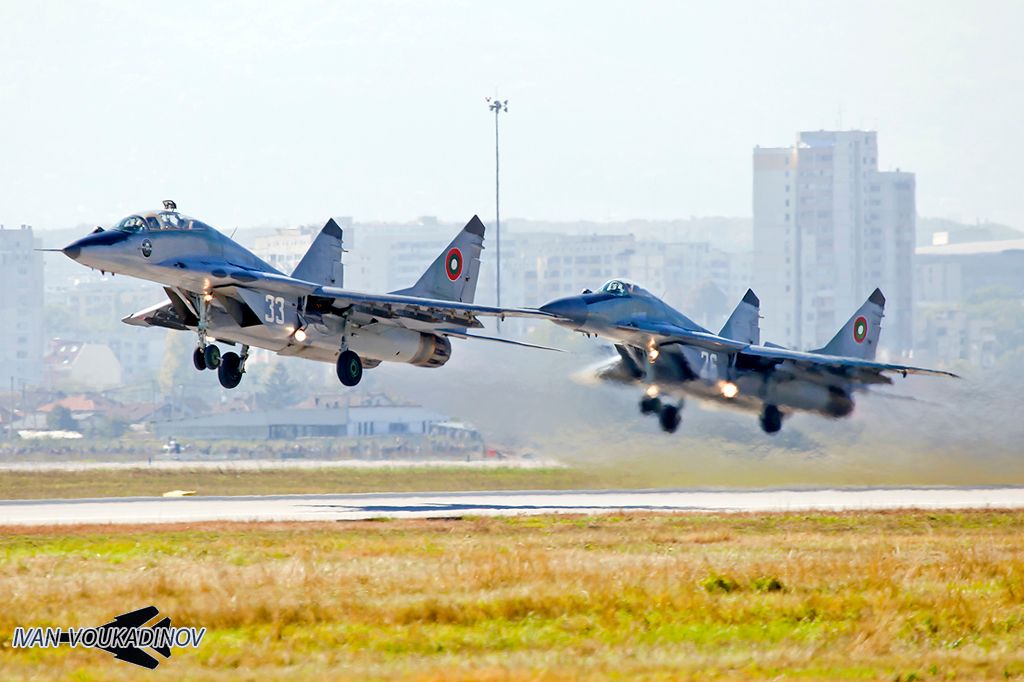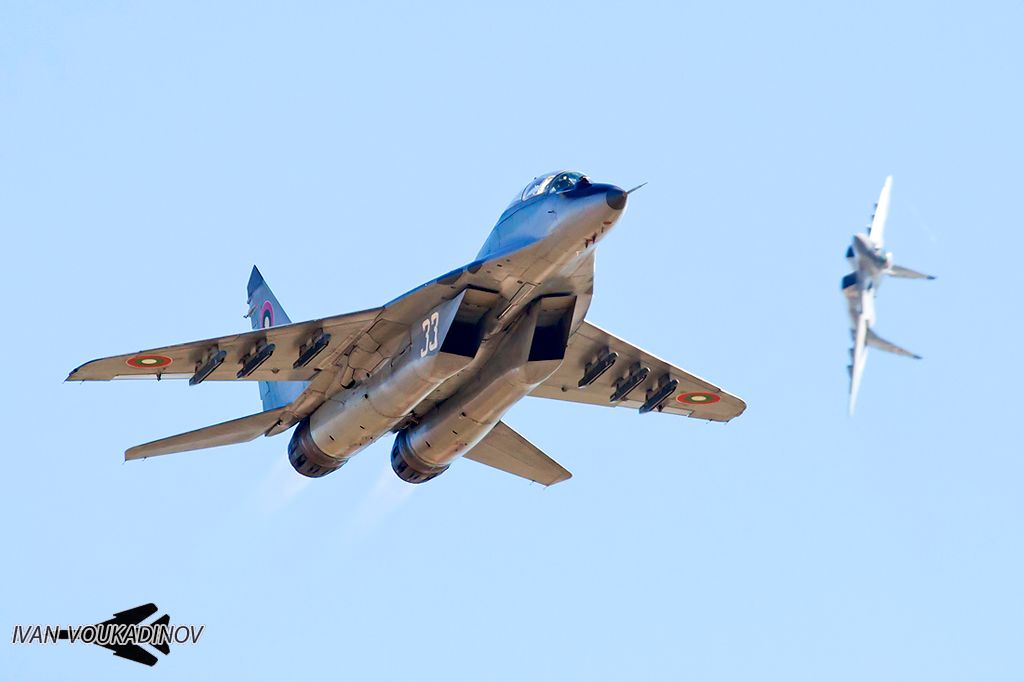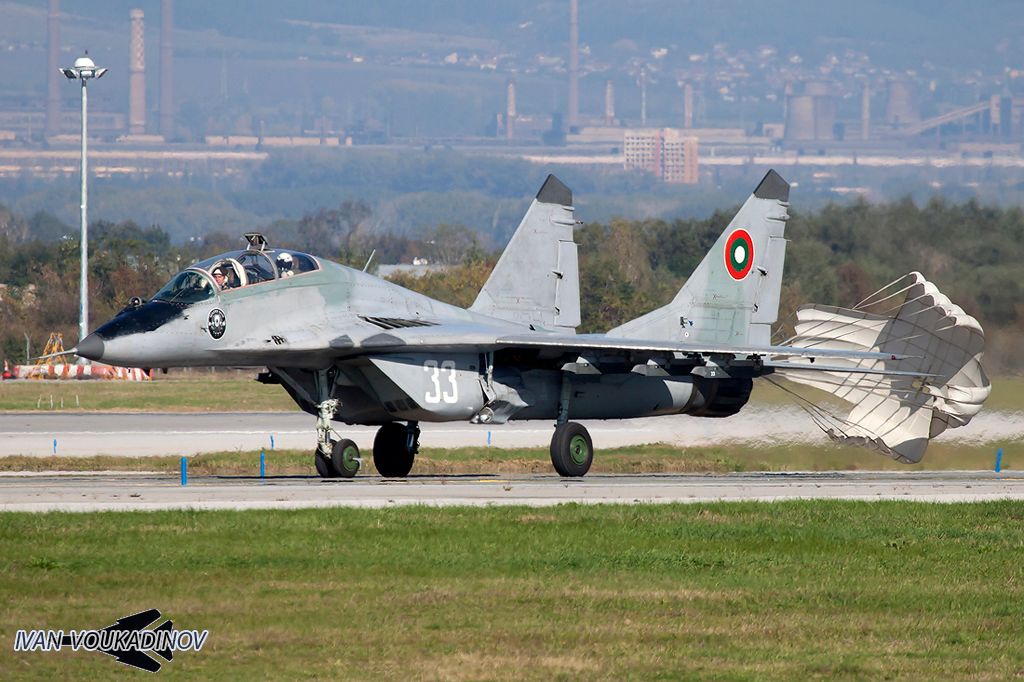 Finally, the star of the show. General Radev and his MiG-29 with an insane takeoff!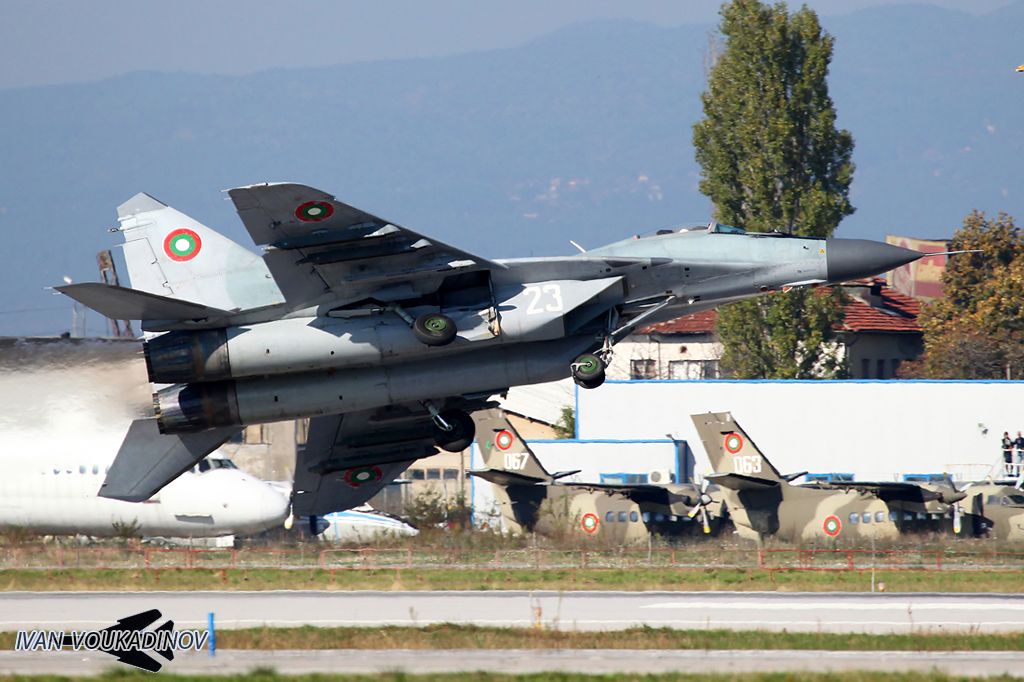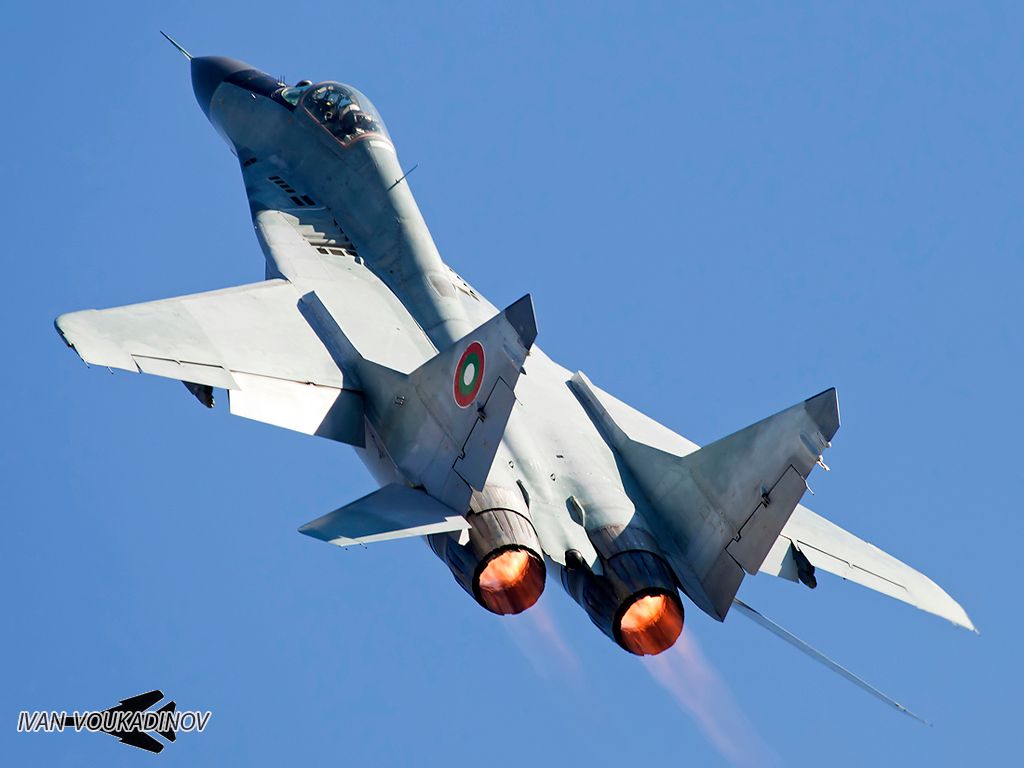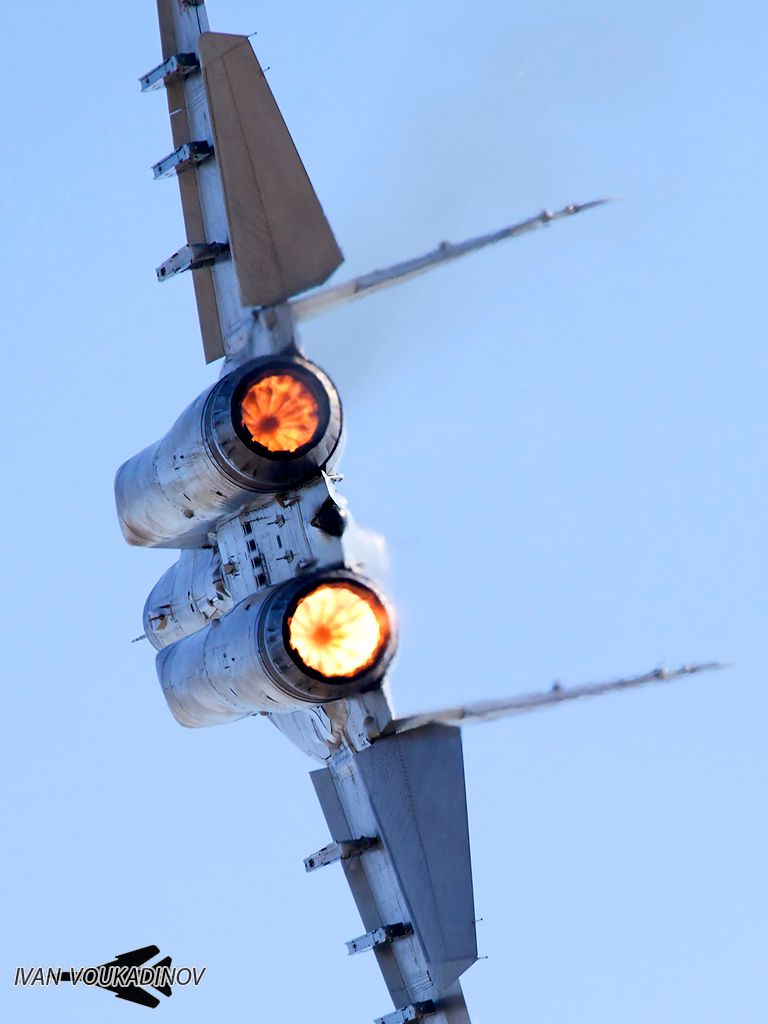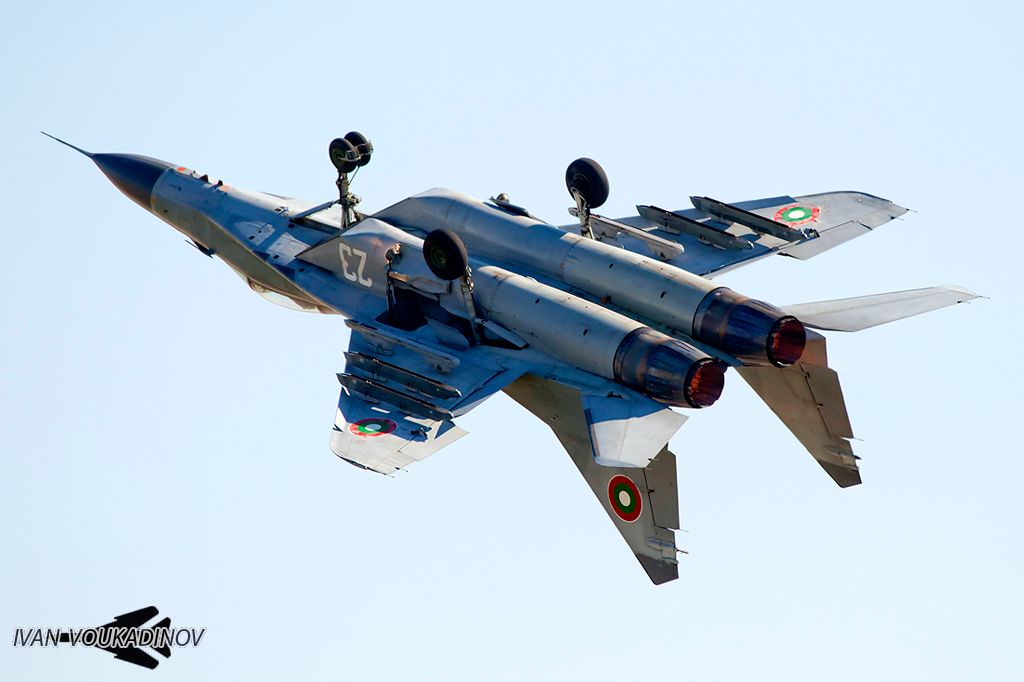 The other aircraft all came back in formation at the end.
Some of the aircraft on the ramp after the show: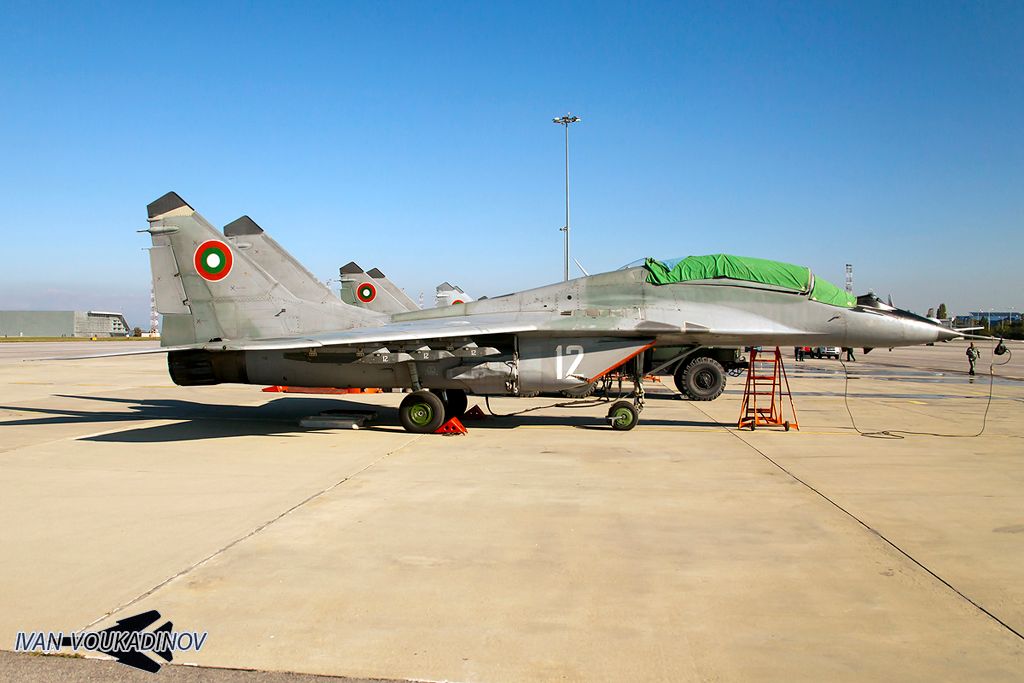 The flightline: