Who said there are no more proper airshows in Germany?
…well, I did. And I have to admit I was positively surprised when I went to Fassberg on 10th June to visit the 'Tag der Bundeswehr' (Armed Forces Day). For the third time the German Arrmed Forces invited the public to 16 locations all over the country to come and see its assets in action. Besides Landsberg in the south Fassberg was the most promising event to see aircraft in action. And it was really good! Most of the German hardware was displayed in the air, including all those rare helicopters that you only know from the media. NH-90s, EC.665 Tiger, H.145M and others were shown to good effect, culminating in a 'KSK Role Demo', demonstrating the German Special Forces Command KSK troops in a hostage rescue scenario together with several helicopters. Very entertaining and well executed.
Please excuse the amount of images but most of the German helicopters as well as the KSK are items that you normally don´t photograph so easily.
#01 Opening the flying display was a NATO E-3A with two impressive fly-bys: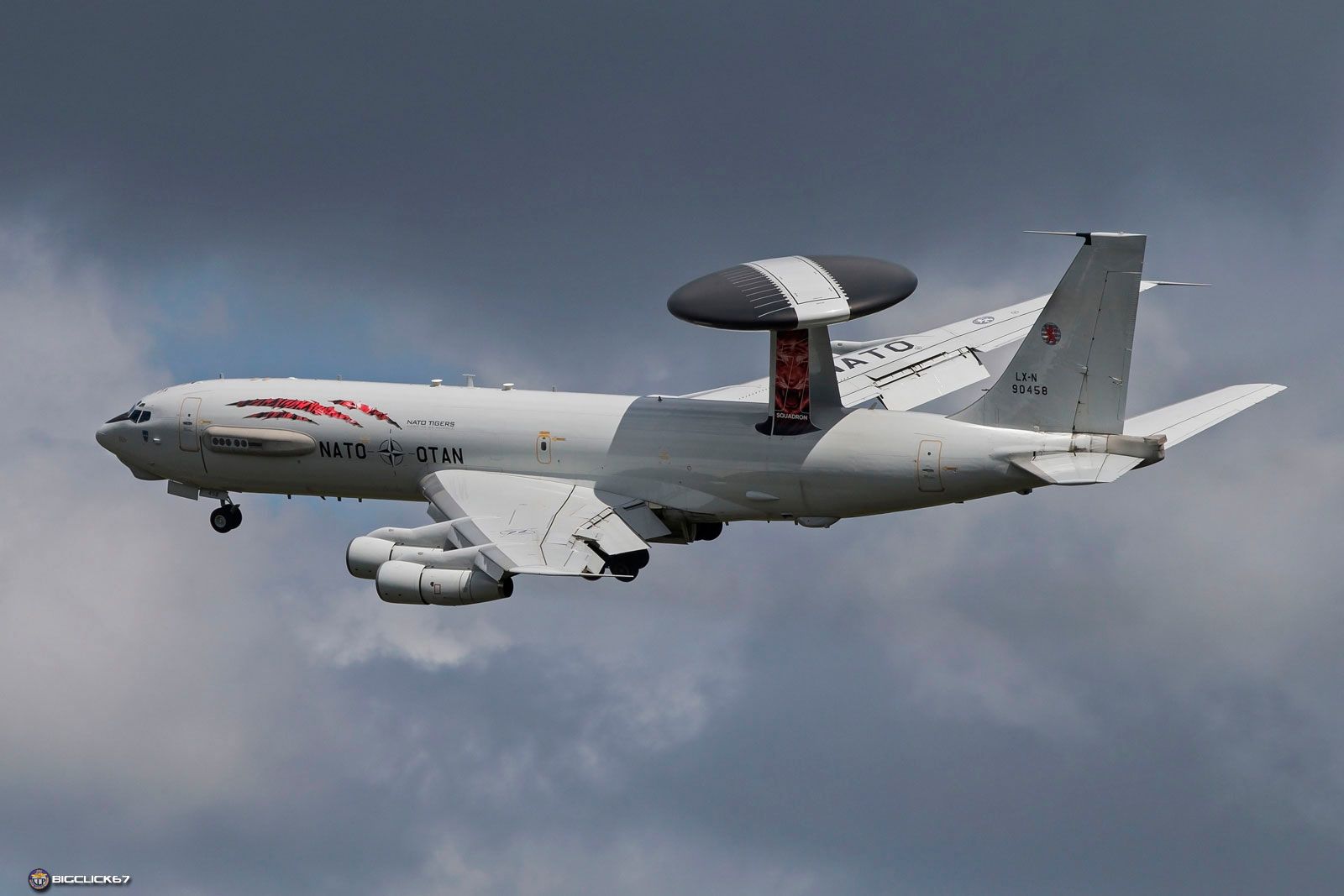 #02
#03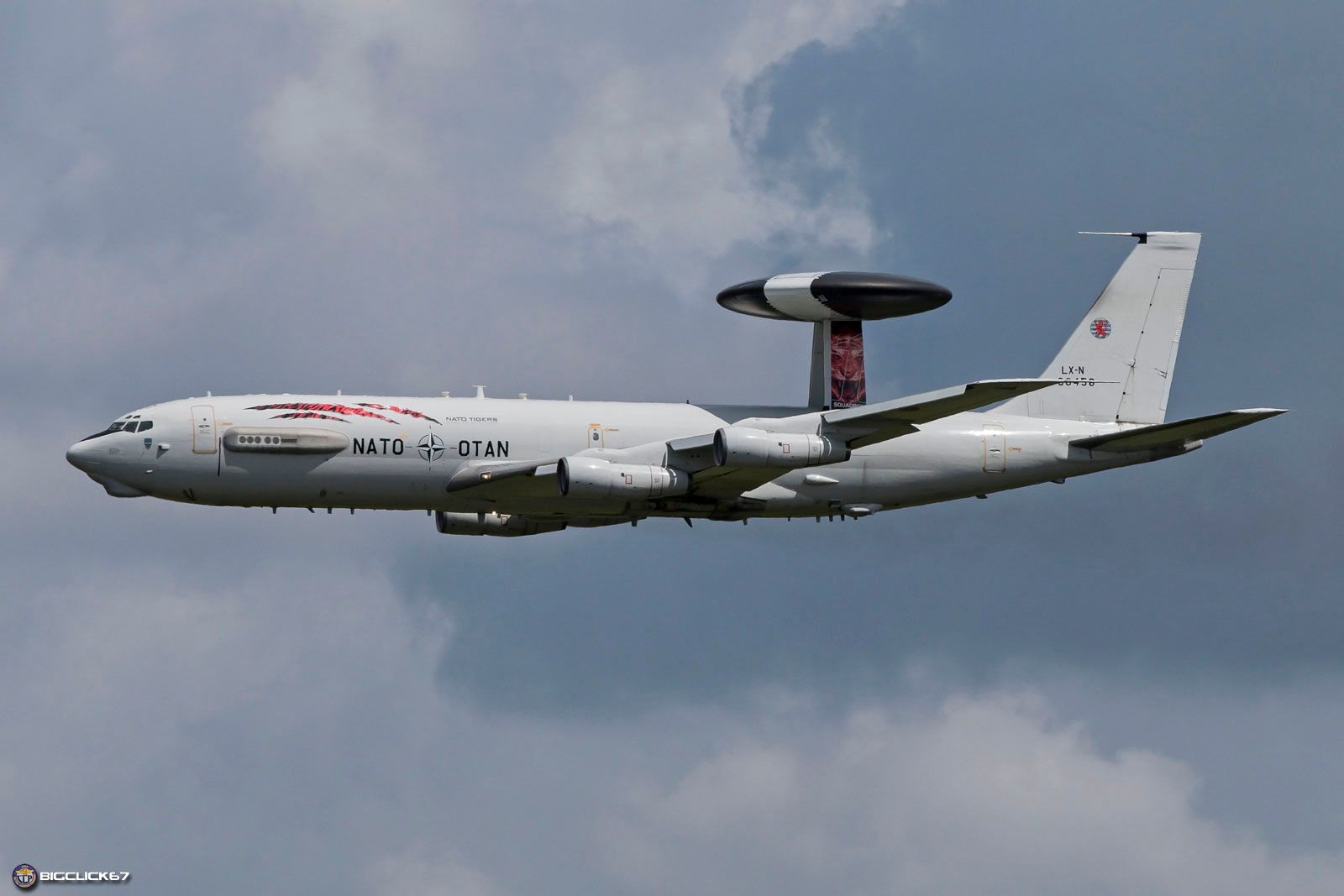 #04 … and a para drop from a CH-53GS out of FL85:
#05
#06 some fast jet action was provided by a Schleswig-based Tornado IDS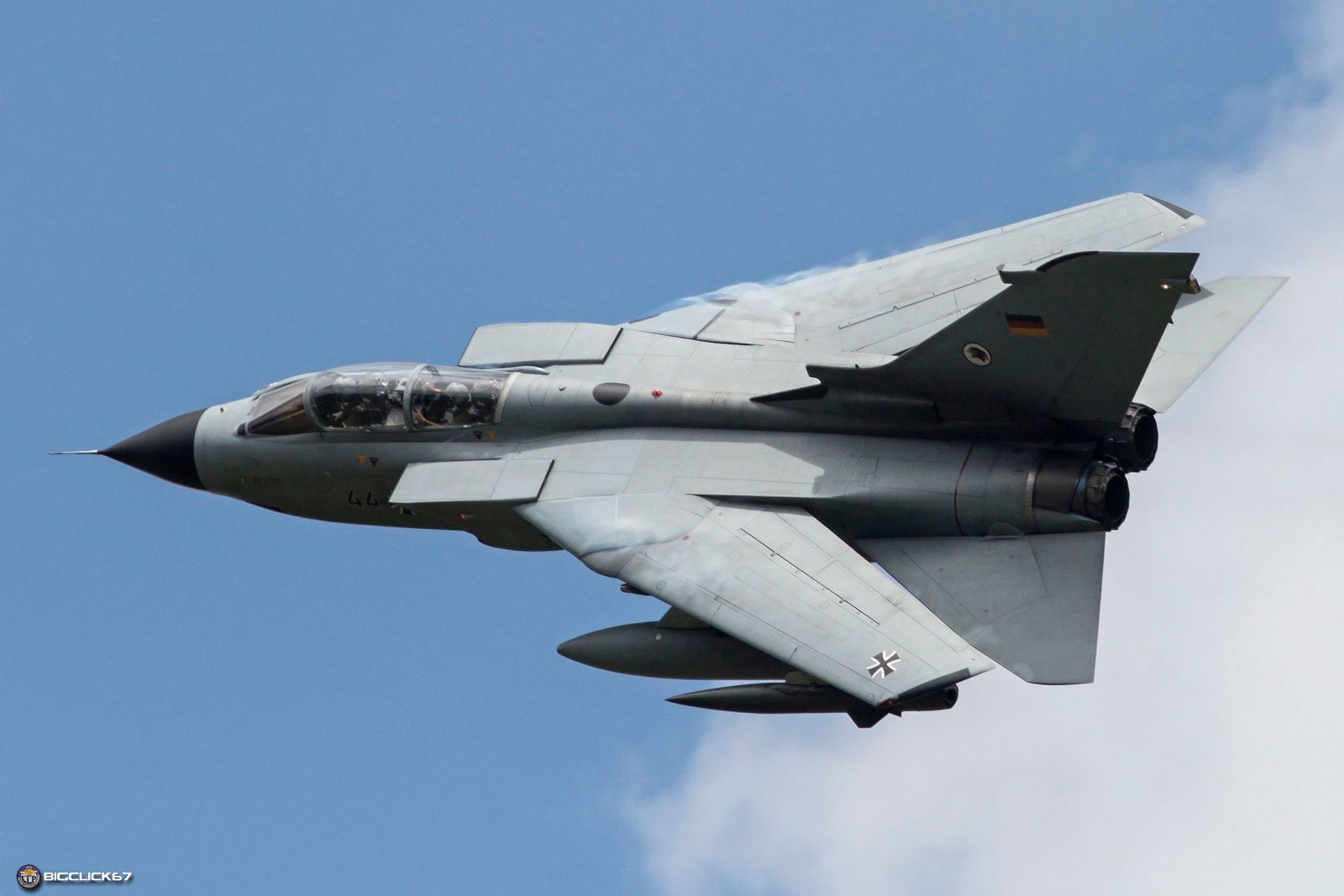 #07 and a Wittmund Typhoon which put on a very good show twice on that day!
#08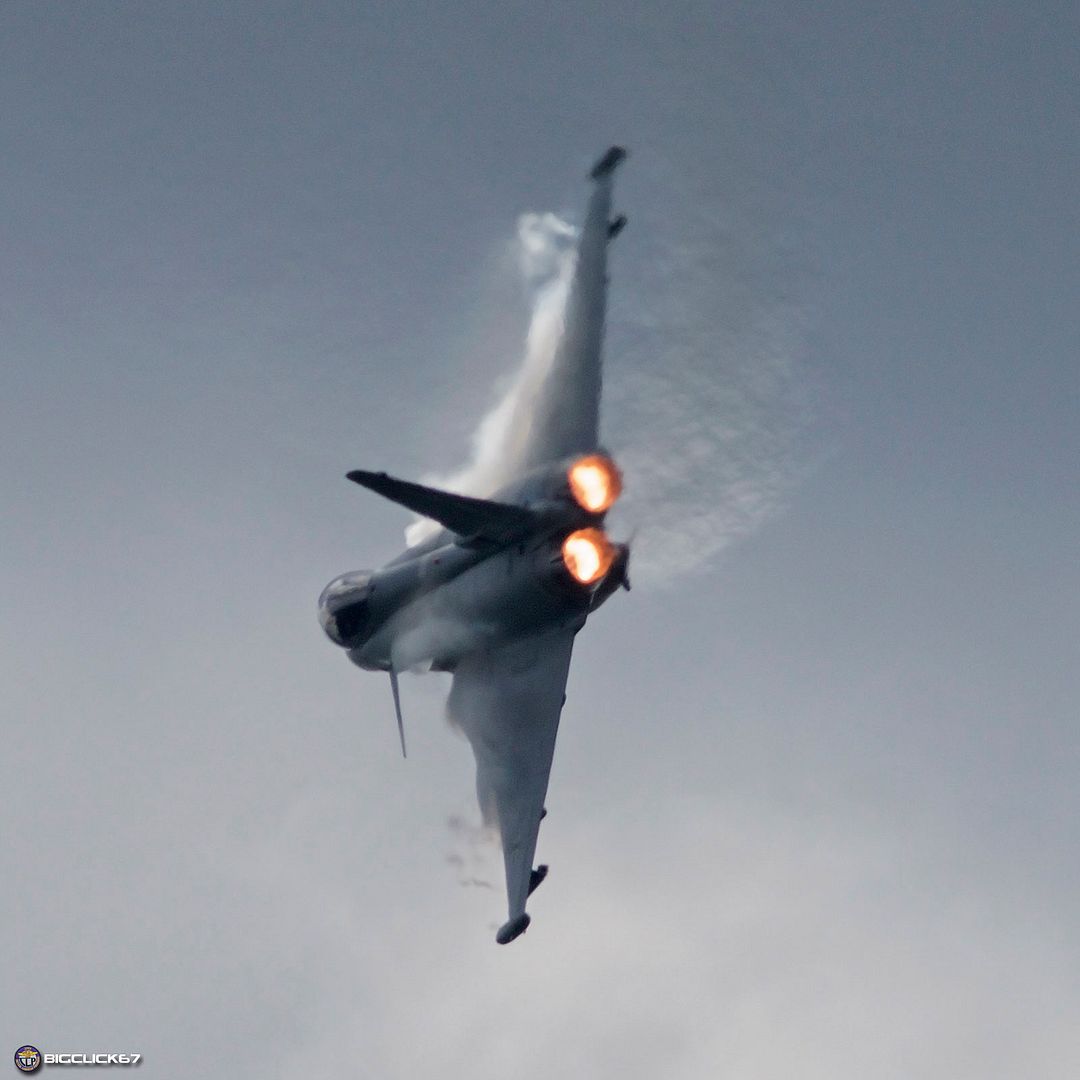 #09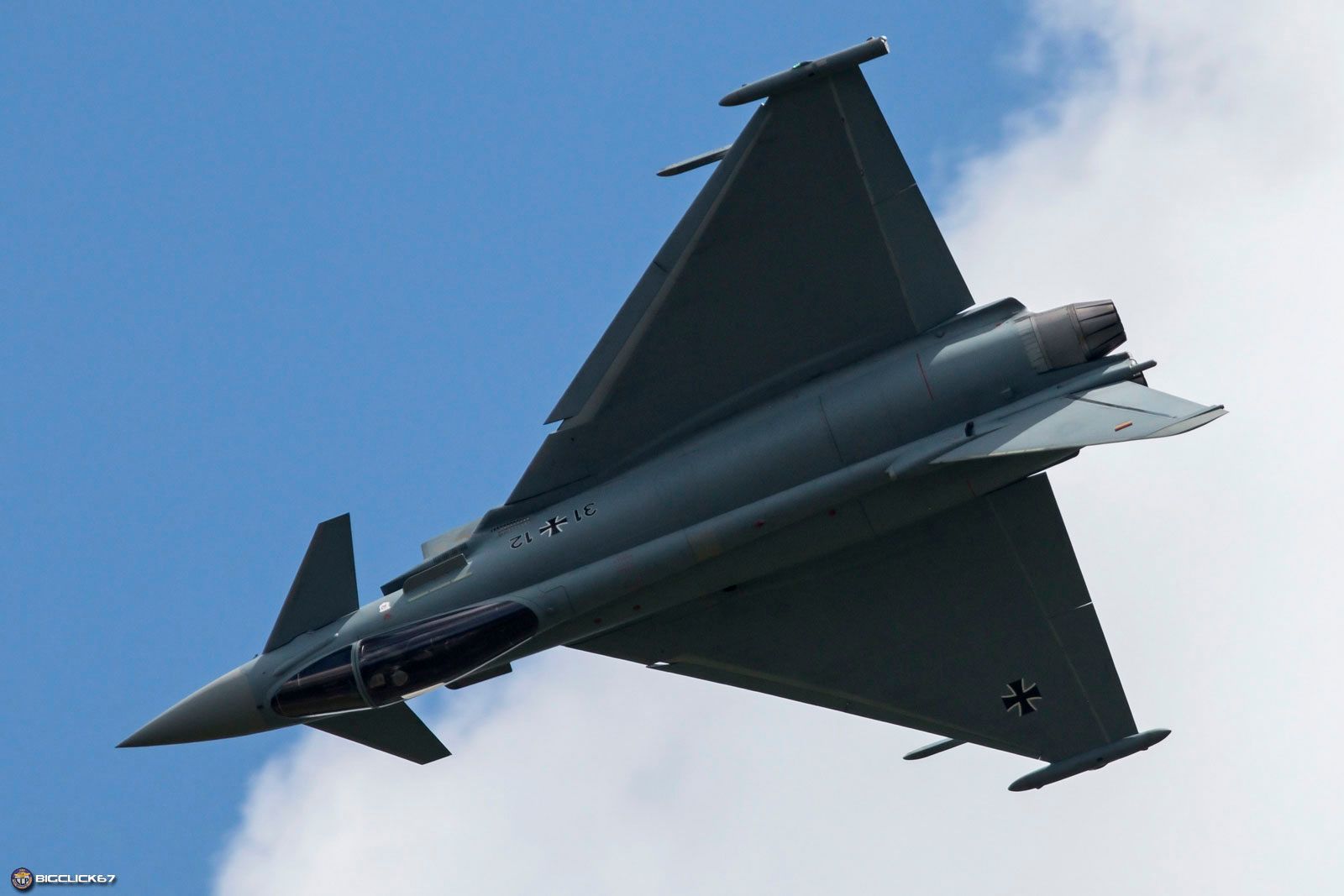 #10 EC.665 Tiger UHT from Fritzlar-based KHR-36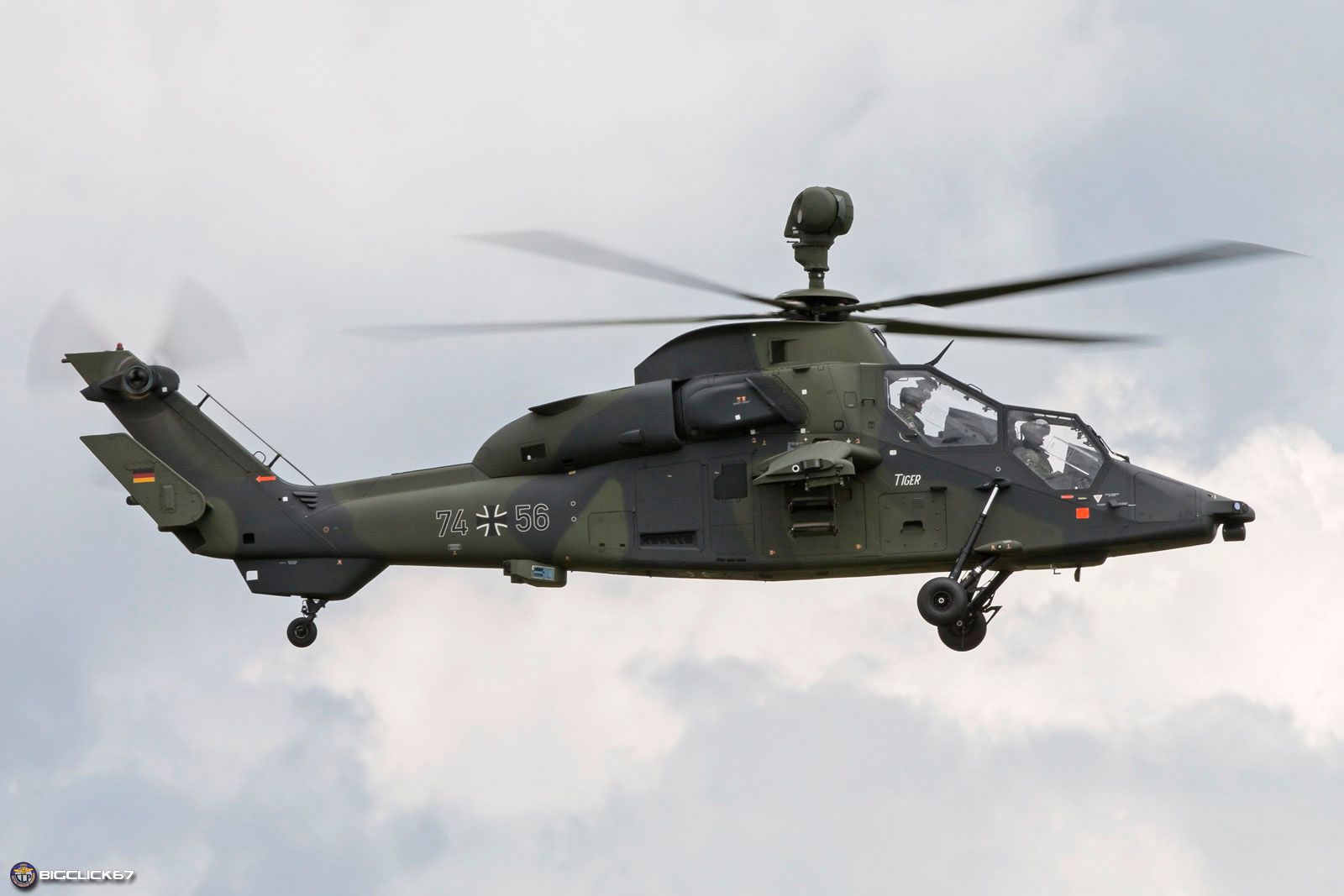 #11 a very agile helicopter !
#12
#13
#14
#15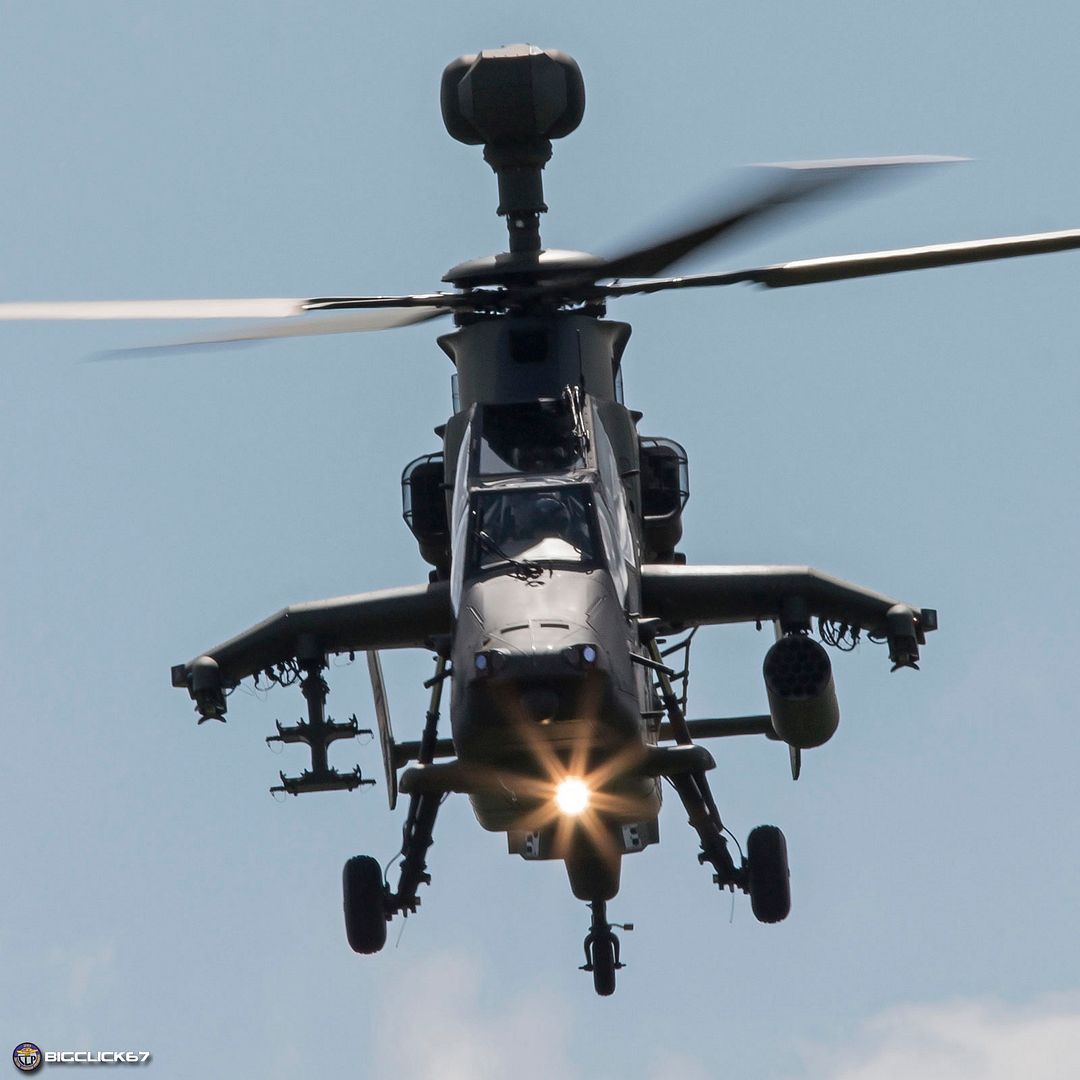 #16
#17 VIP taxi AS.532UL Cougar
#18 A.400M 54+07 from Wunstorf in a low fly-past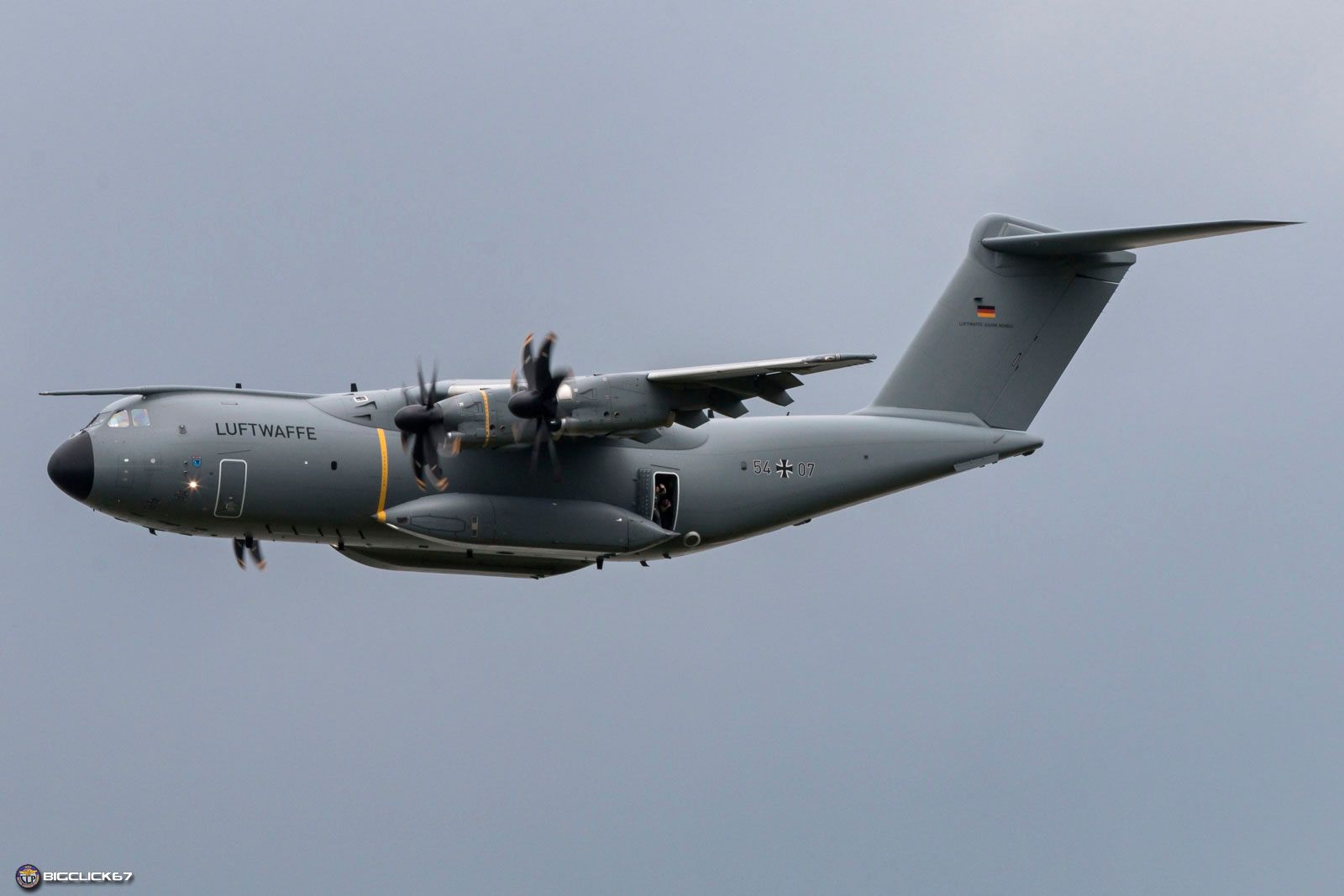 #19 this thing was buzzing around the show ground for most of the day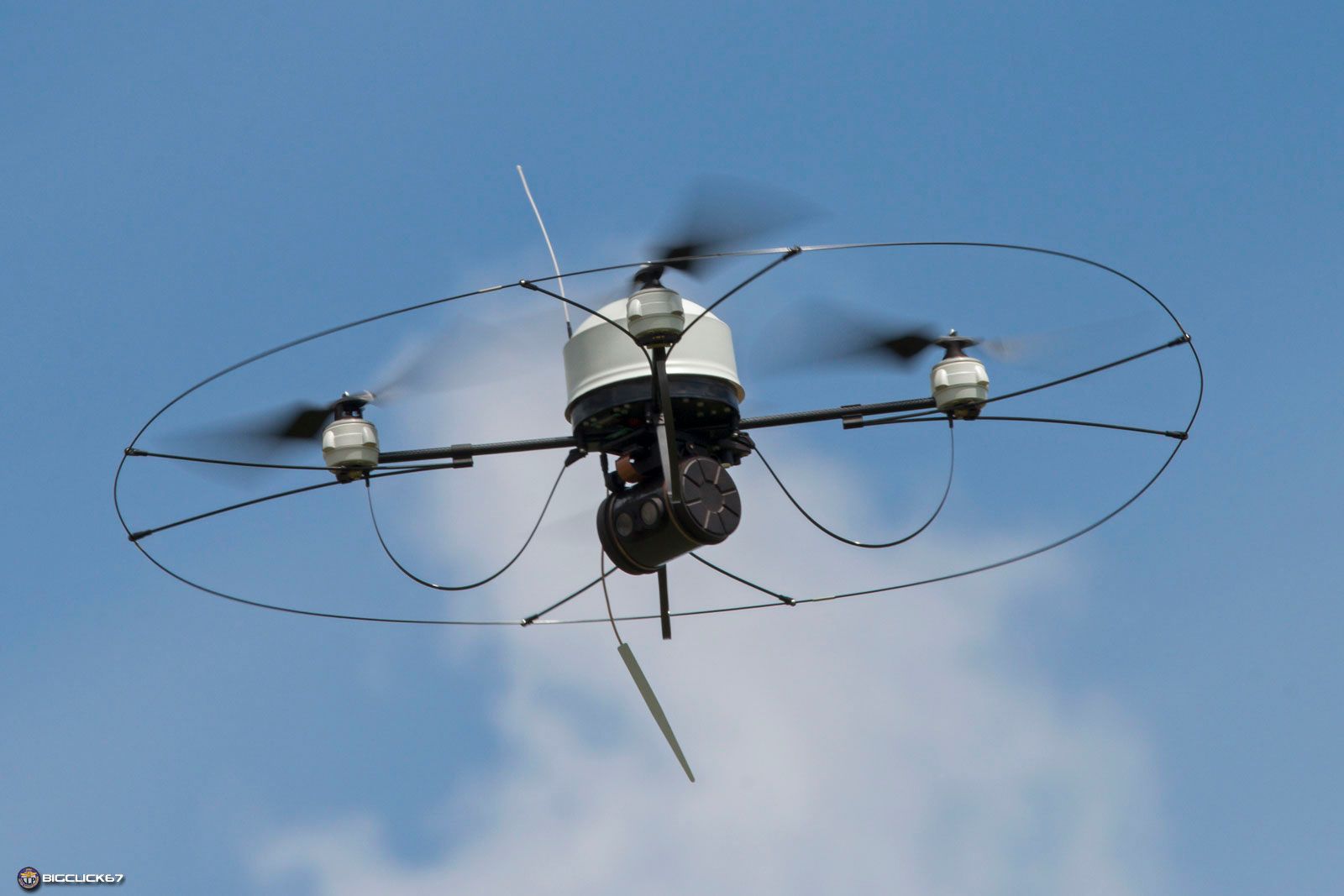 #20 KSK Role Demo: CH-53GS 84+91 bringing in the Special Forces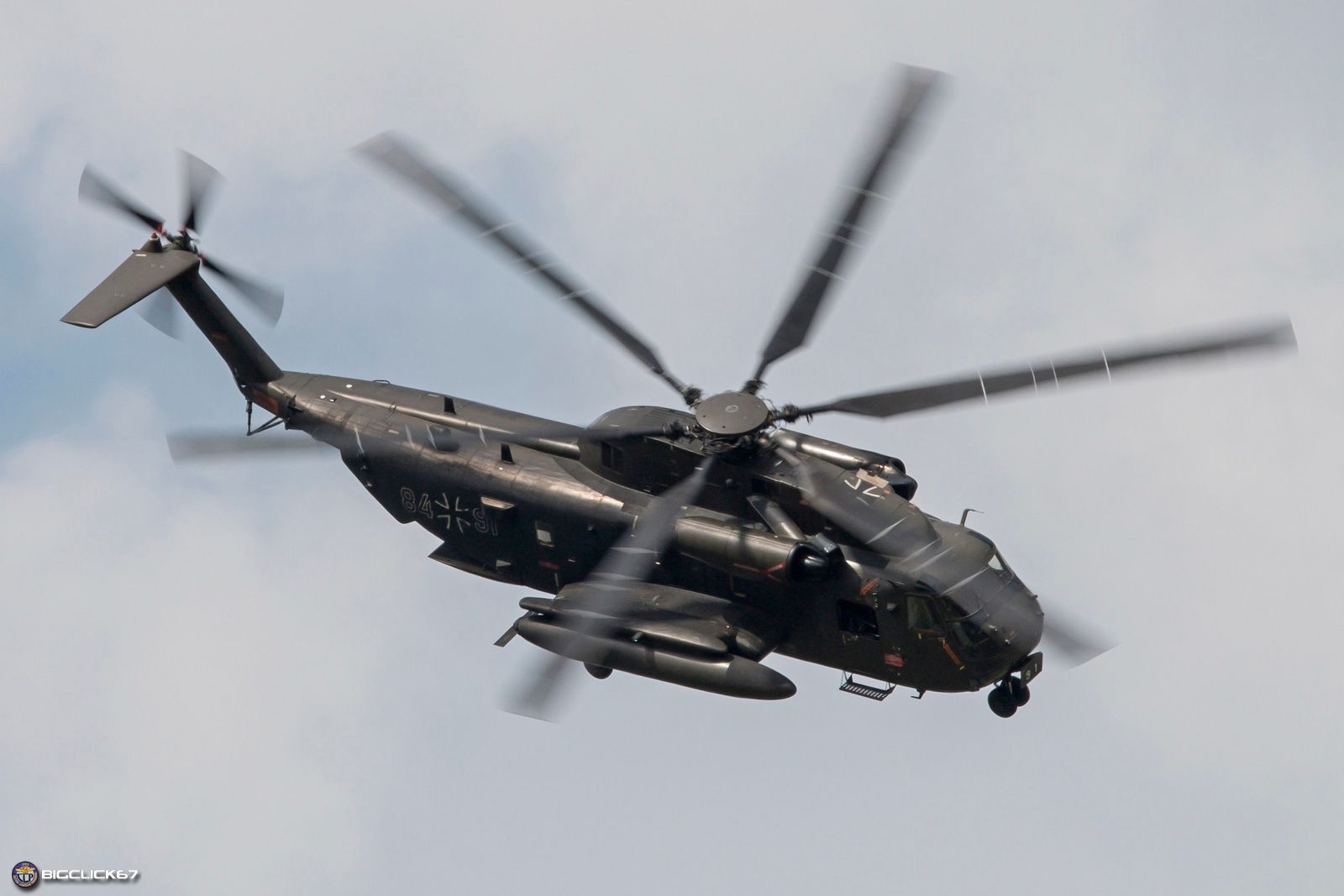 #21
#22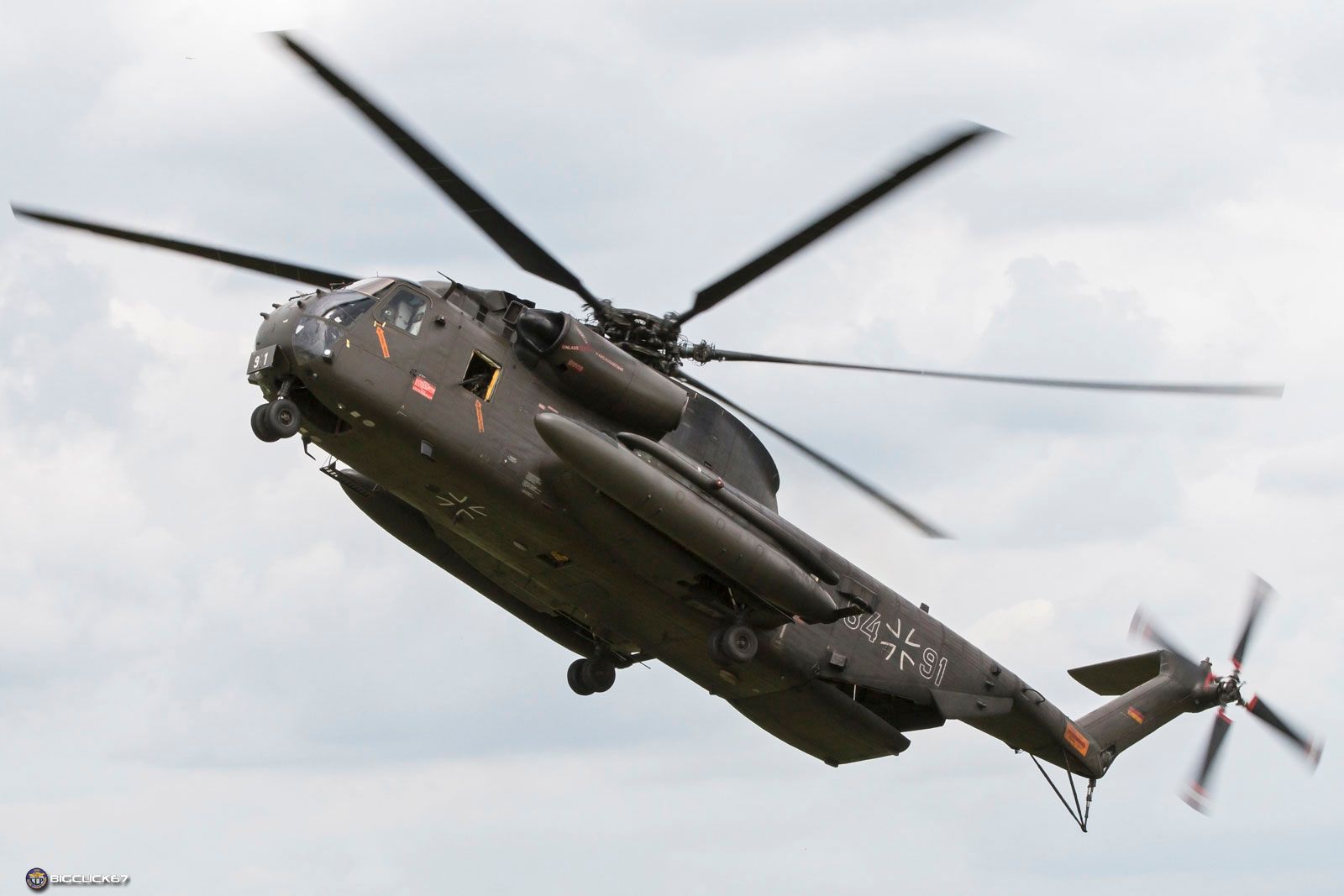 #23
#24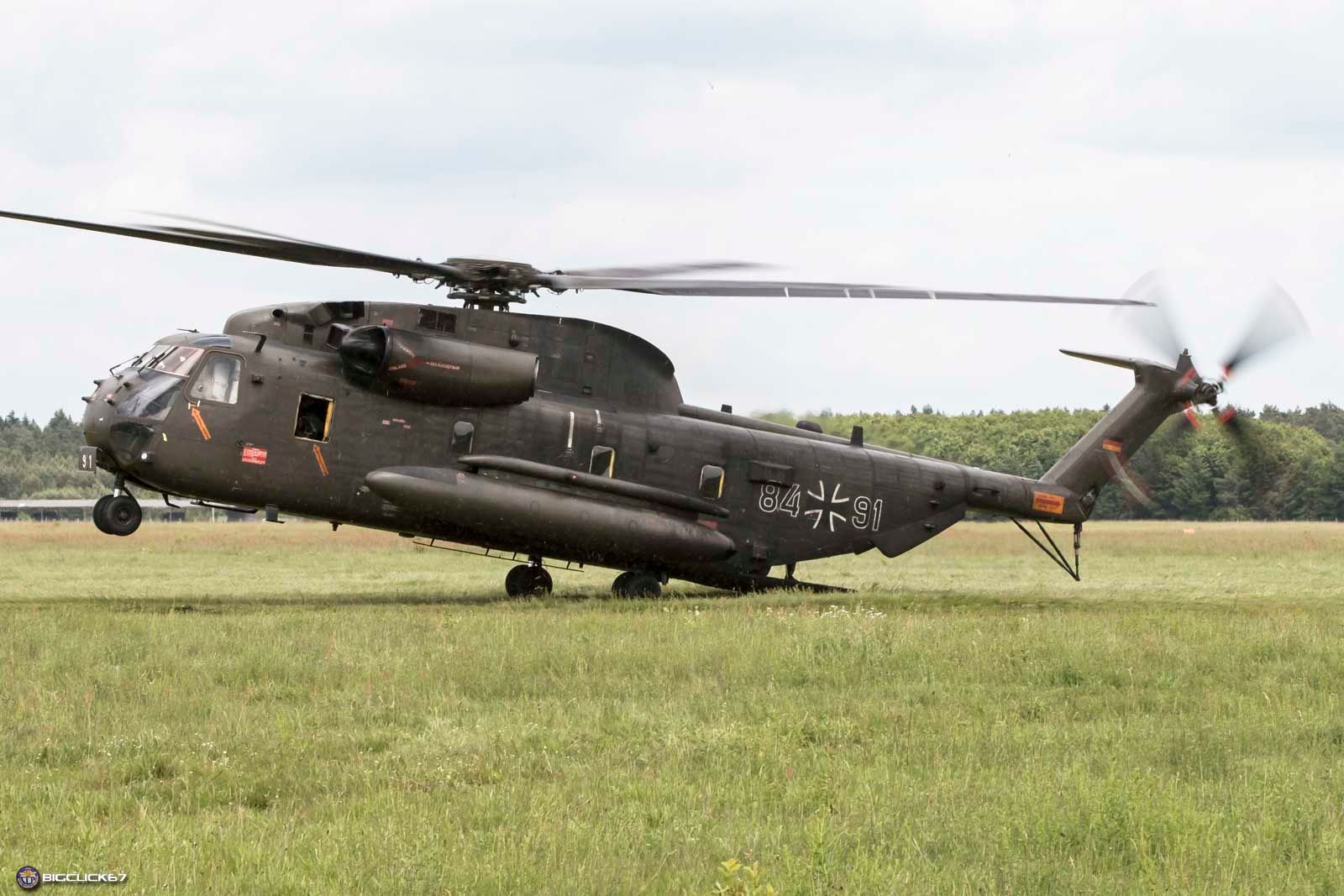 #25
#26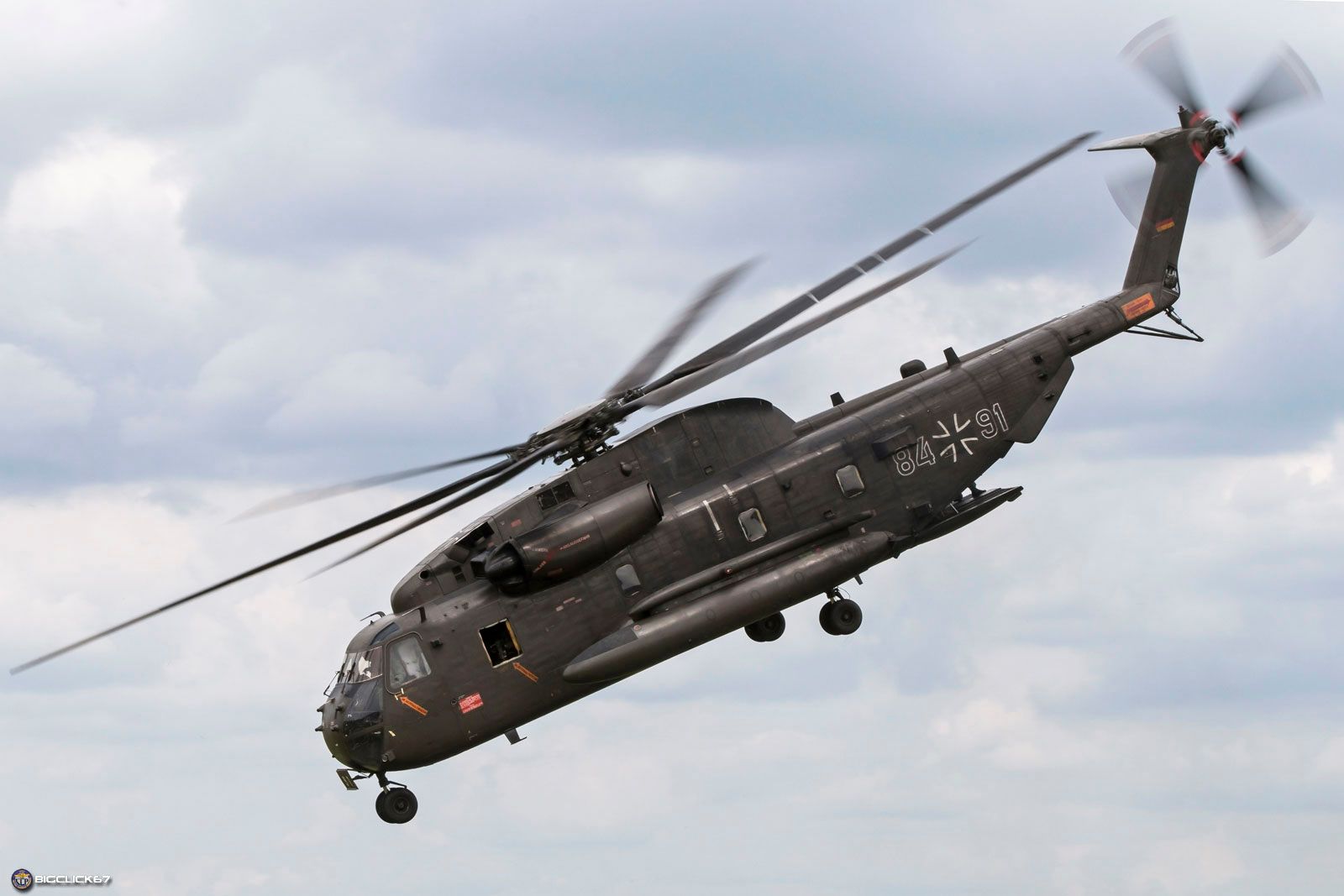 #27 what a cool ride…!
#28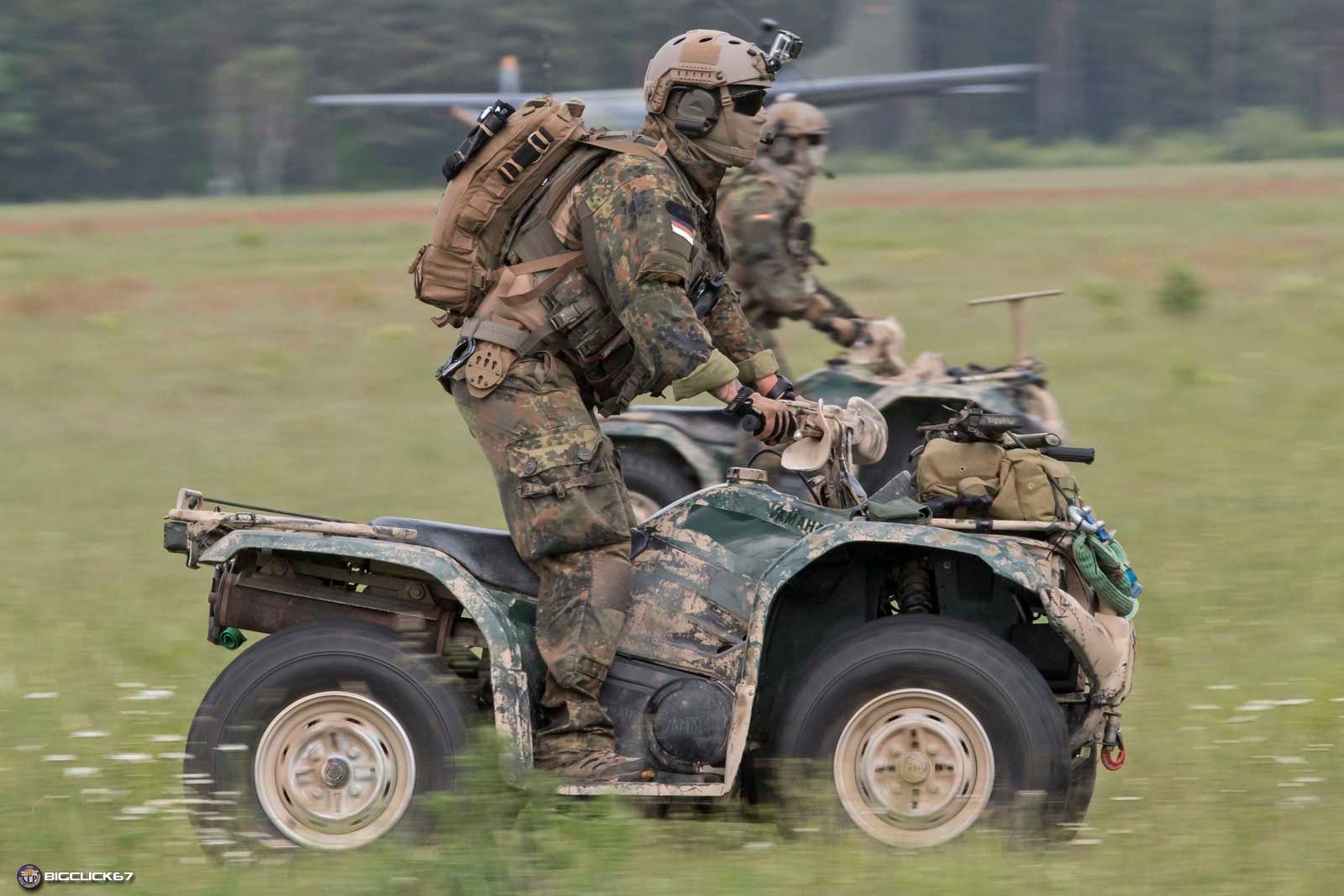 #29 H.145M 76+01 was also part of the show, bringing in another team
#30 securing the 'building'
#31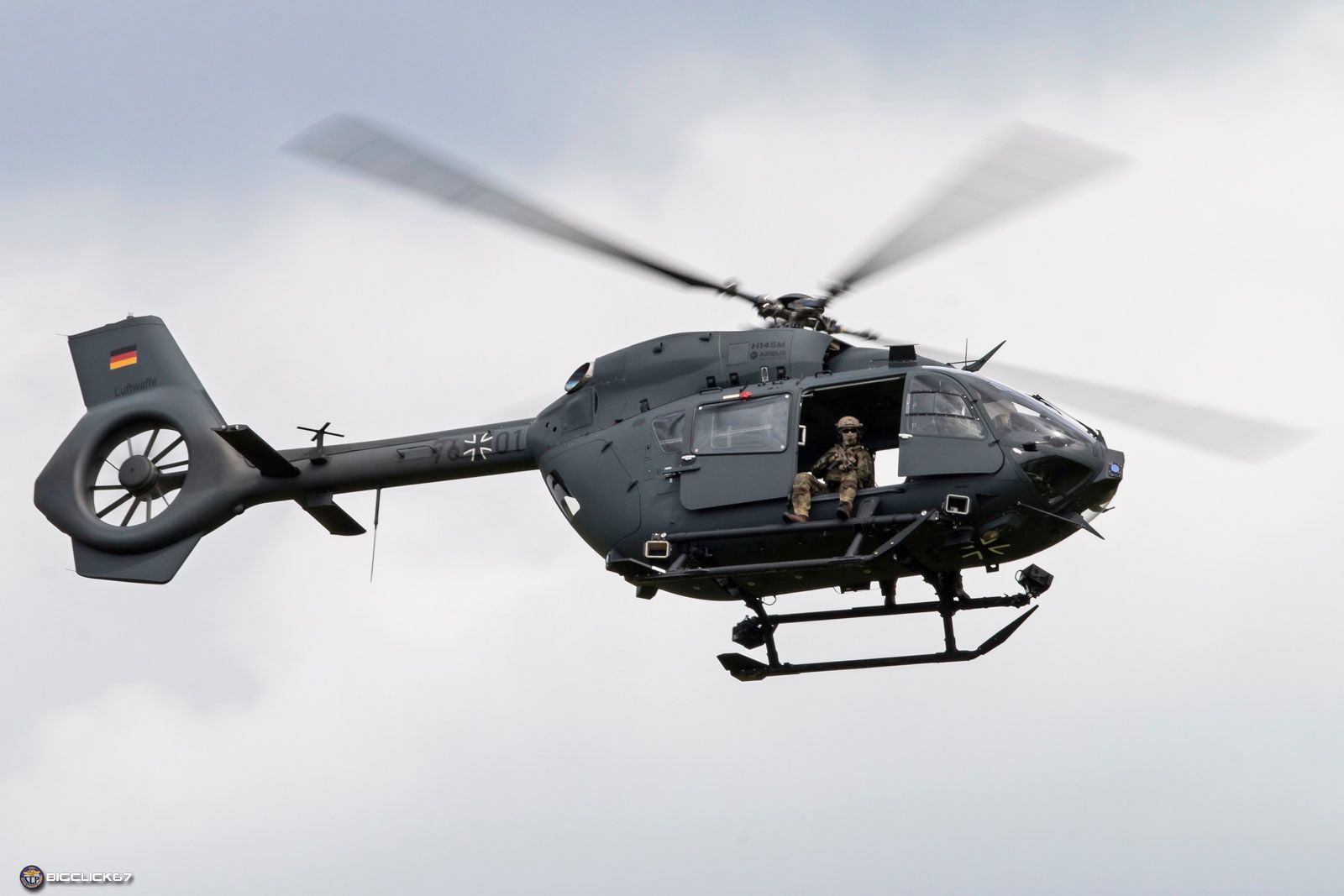 #32 the shooting starts...
#33
#34 a pair of NH-90-TTHs from Fassberg-based THR-10 were providing Medevac and fire support duties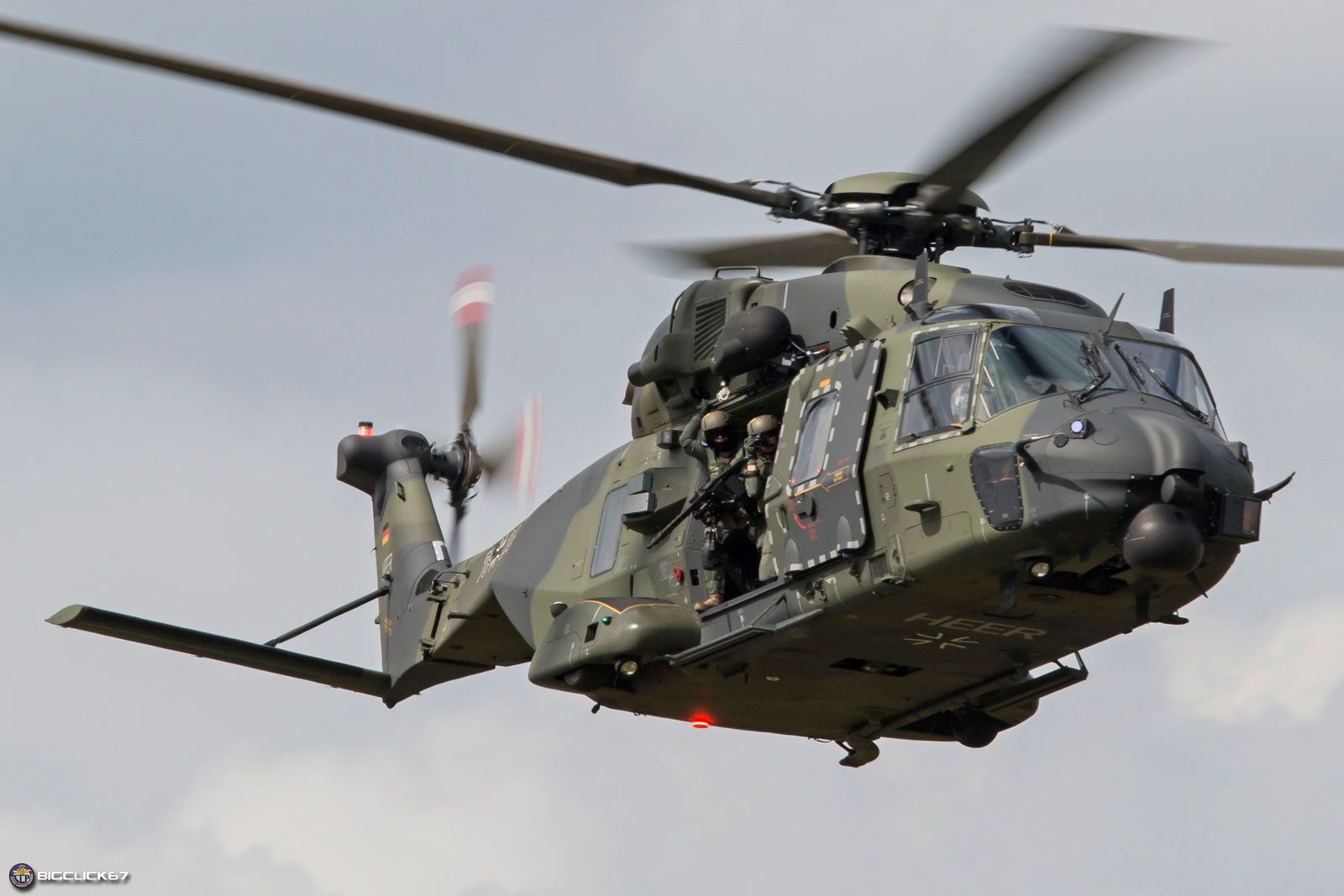 #35 firefight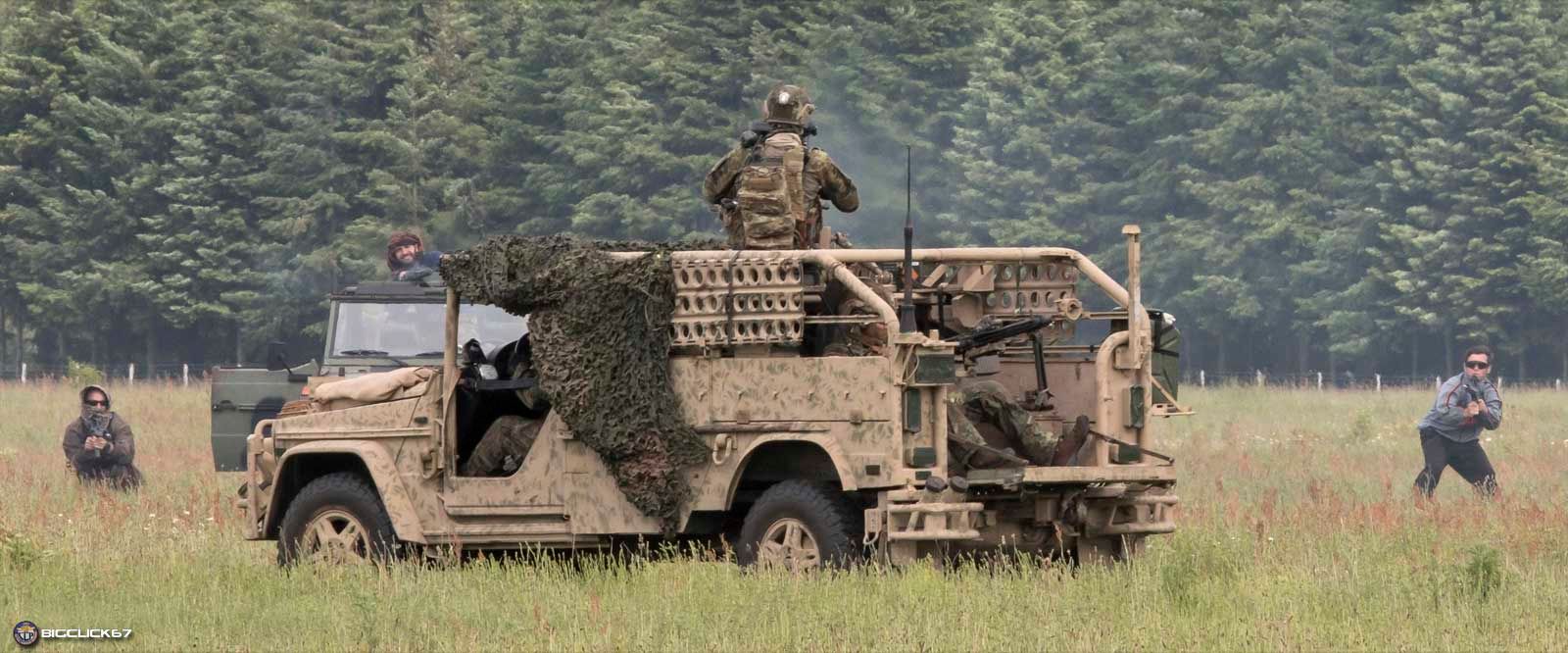 #36 CH-53GS coming in to pick up KSK members
#37 H.145M picking up the 'hostage'
#38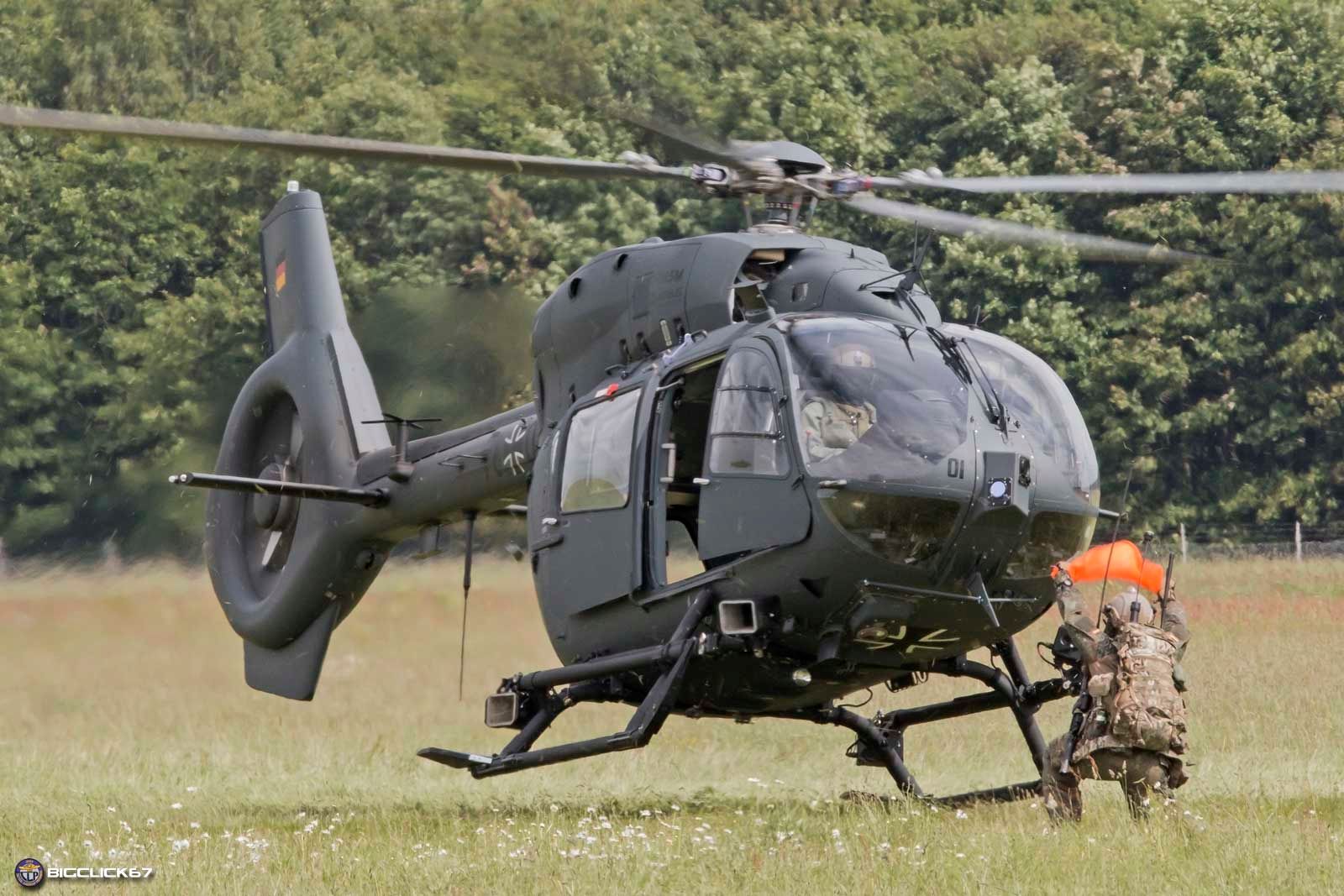 #39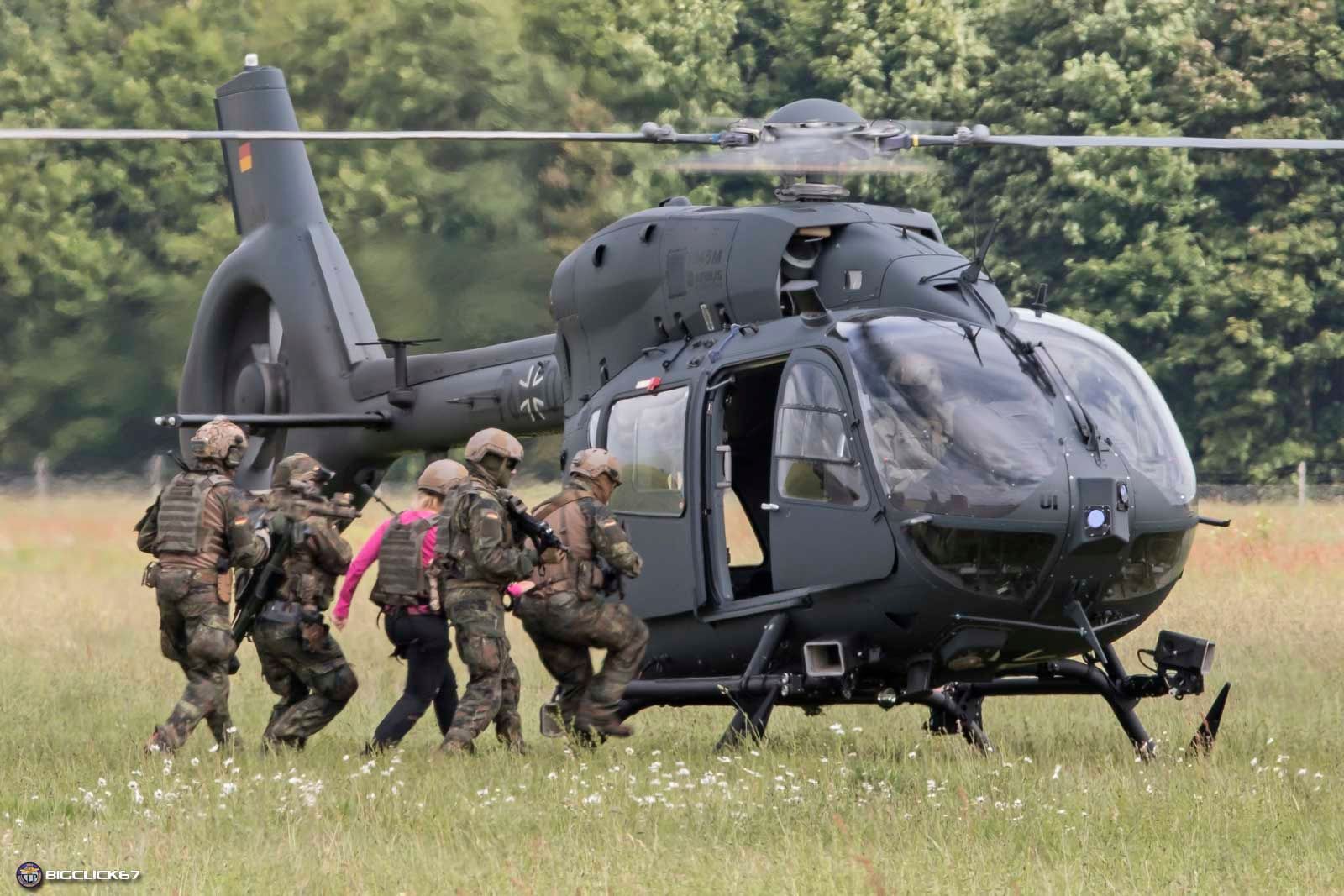 #40 some pyros for the show effect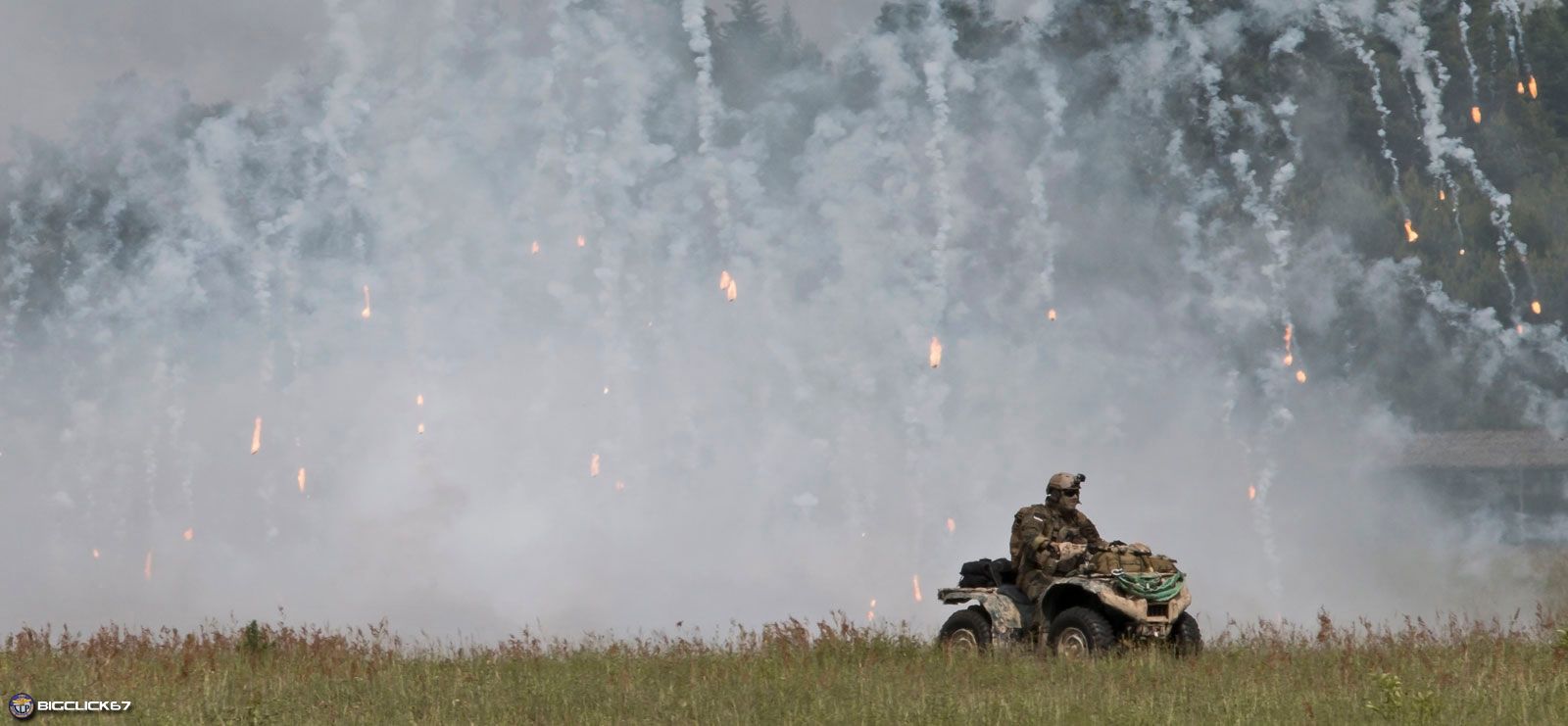 #41 NH-90TTH Medevac
#42
# 43 job done, let's get the hell outta here…!
#44 CH-53GS returning for the pick-up
#45 NH-90-TTH buzzing the crowd line
#46
#47 more exlposives…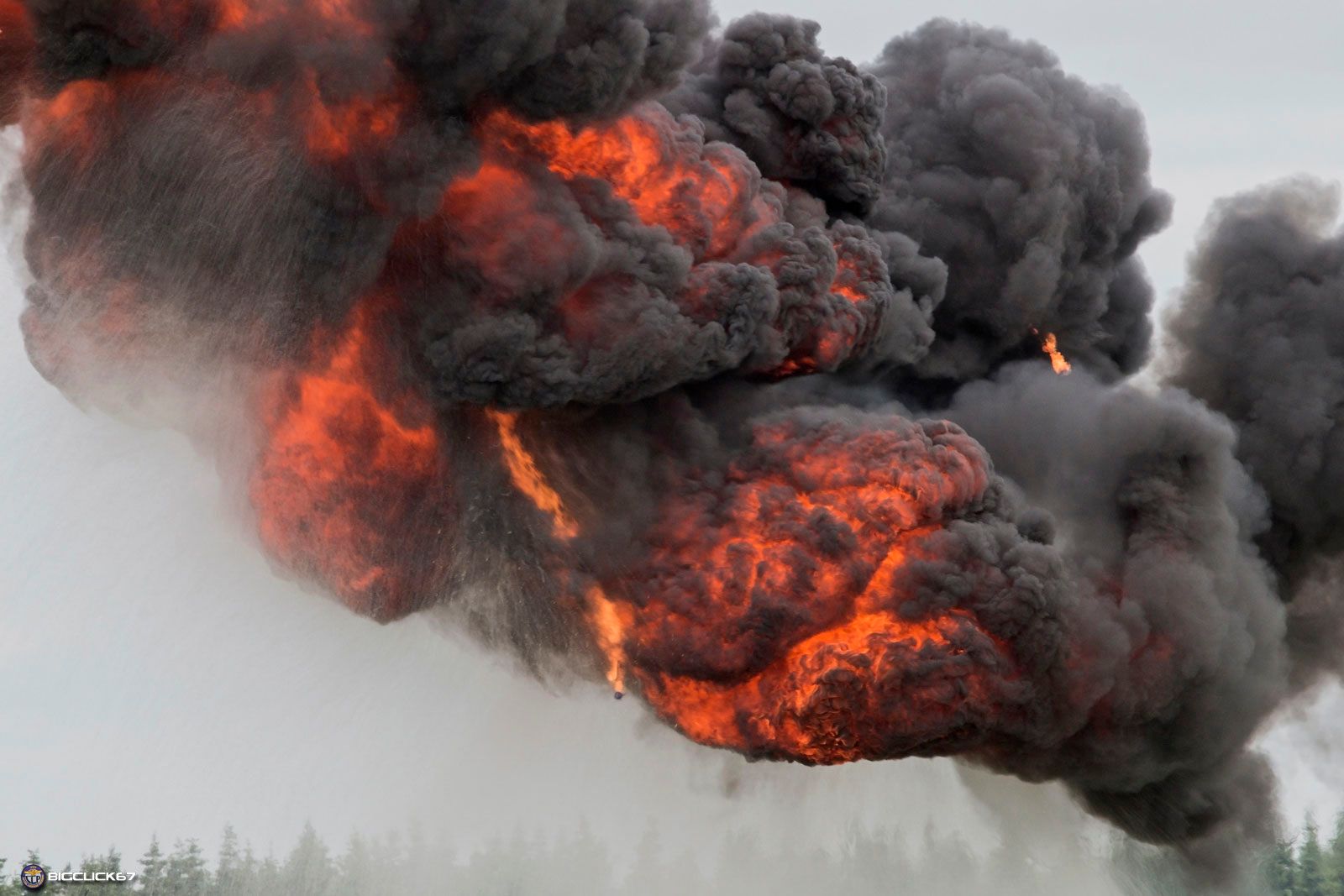 #48 H.145M collecting the KSK members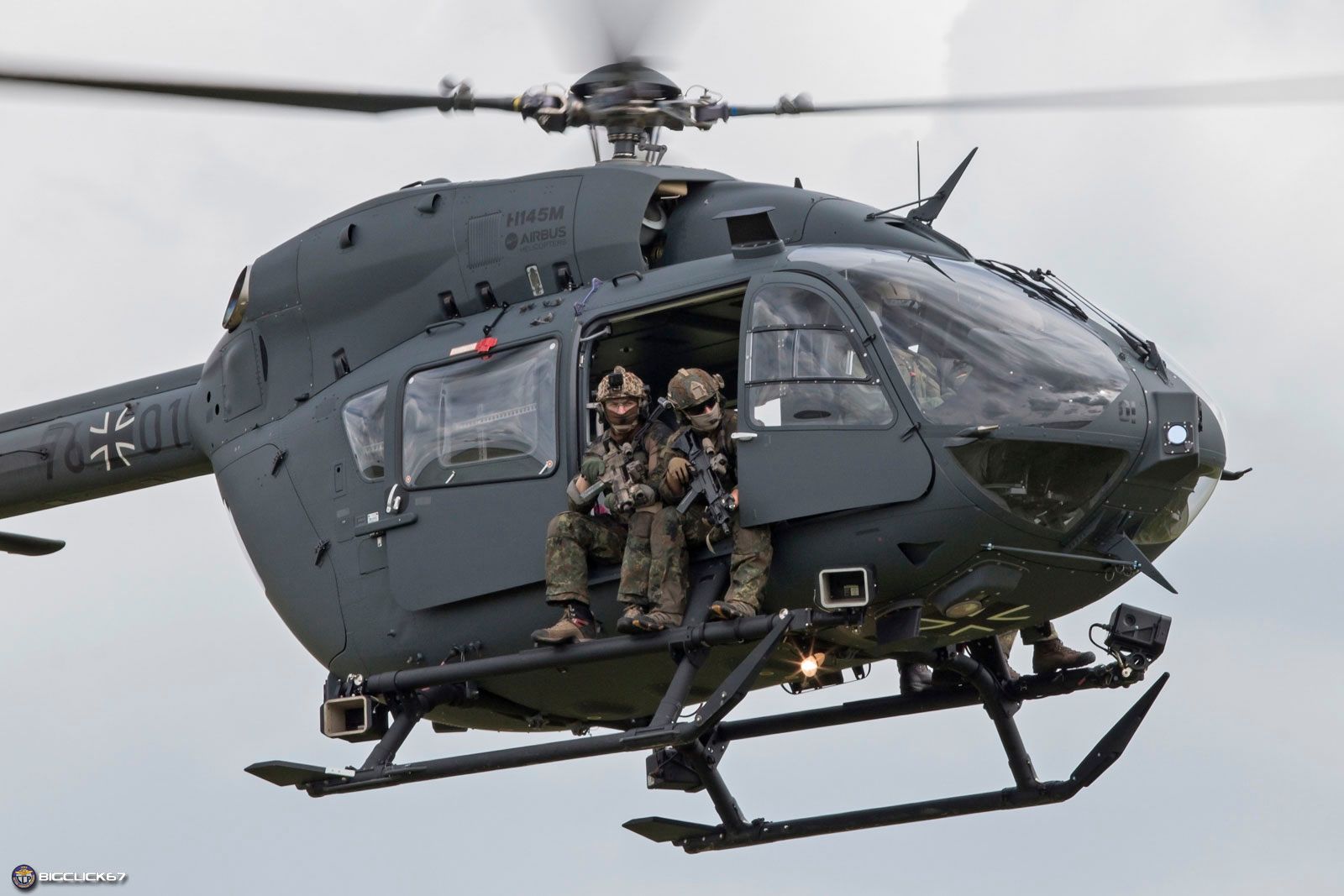 #49 Hi there!
#50 more NH-90TTH action
#51
#52 the KSK team saluting the crowd
#53 sniper team emerging from out of nowhere…!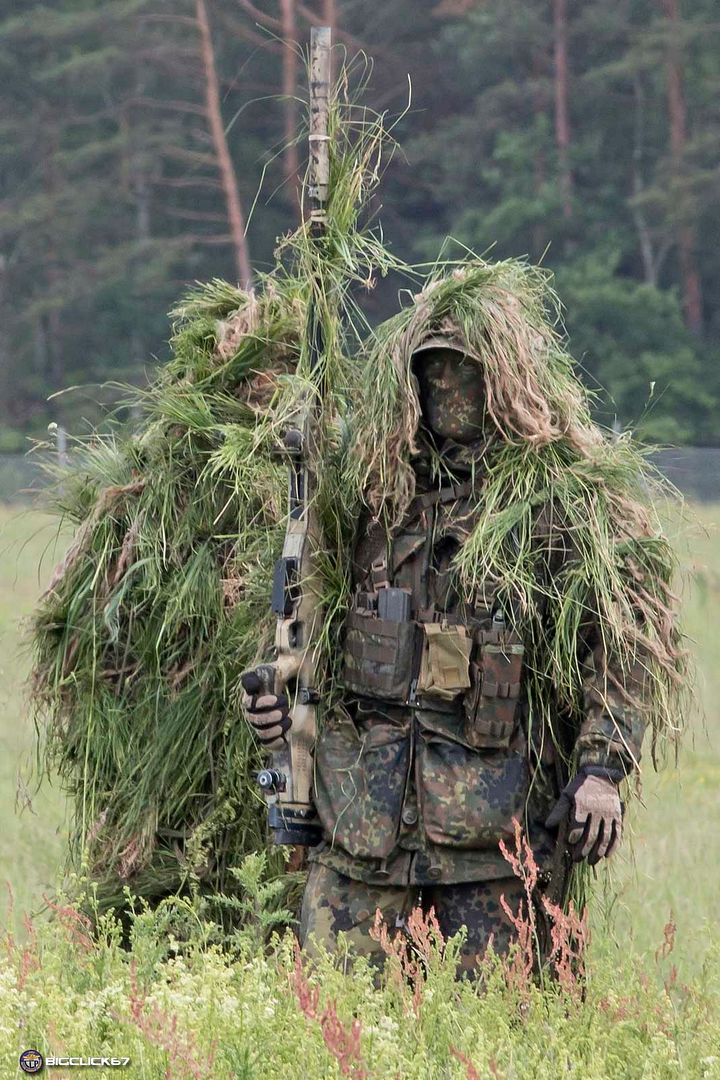 #54 NH-90TTH clearing the scene
#55
#56
#57 H.145M
#58 a Bückeburg-based EC.135P1 was also there
#59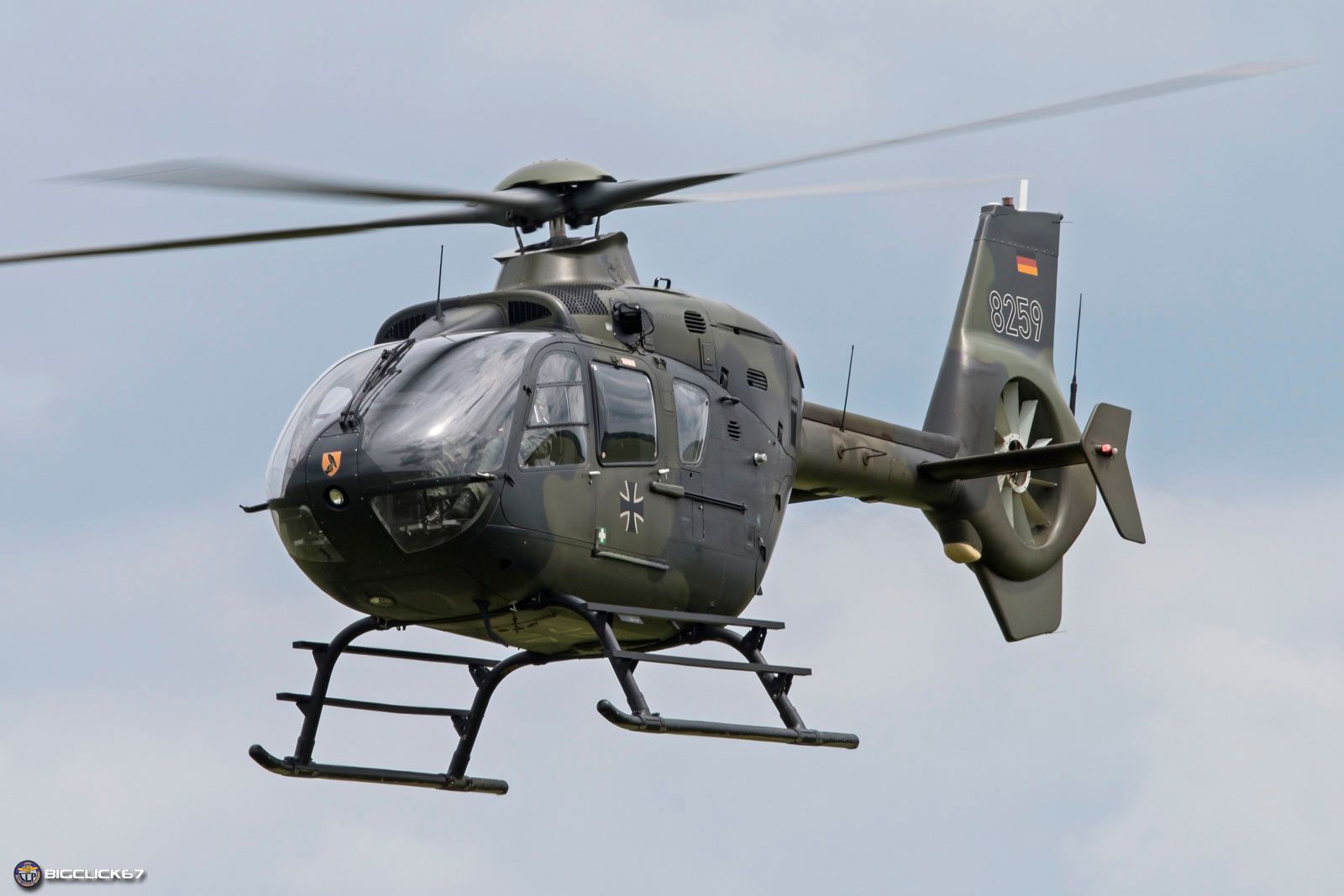 #60 static display: special tail of the Wittmund flagship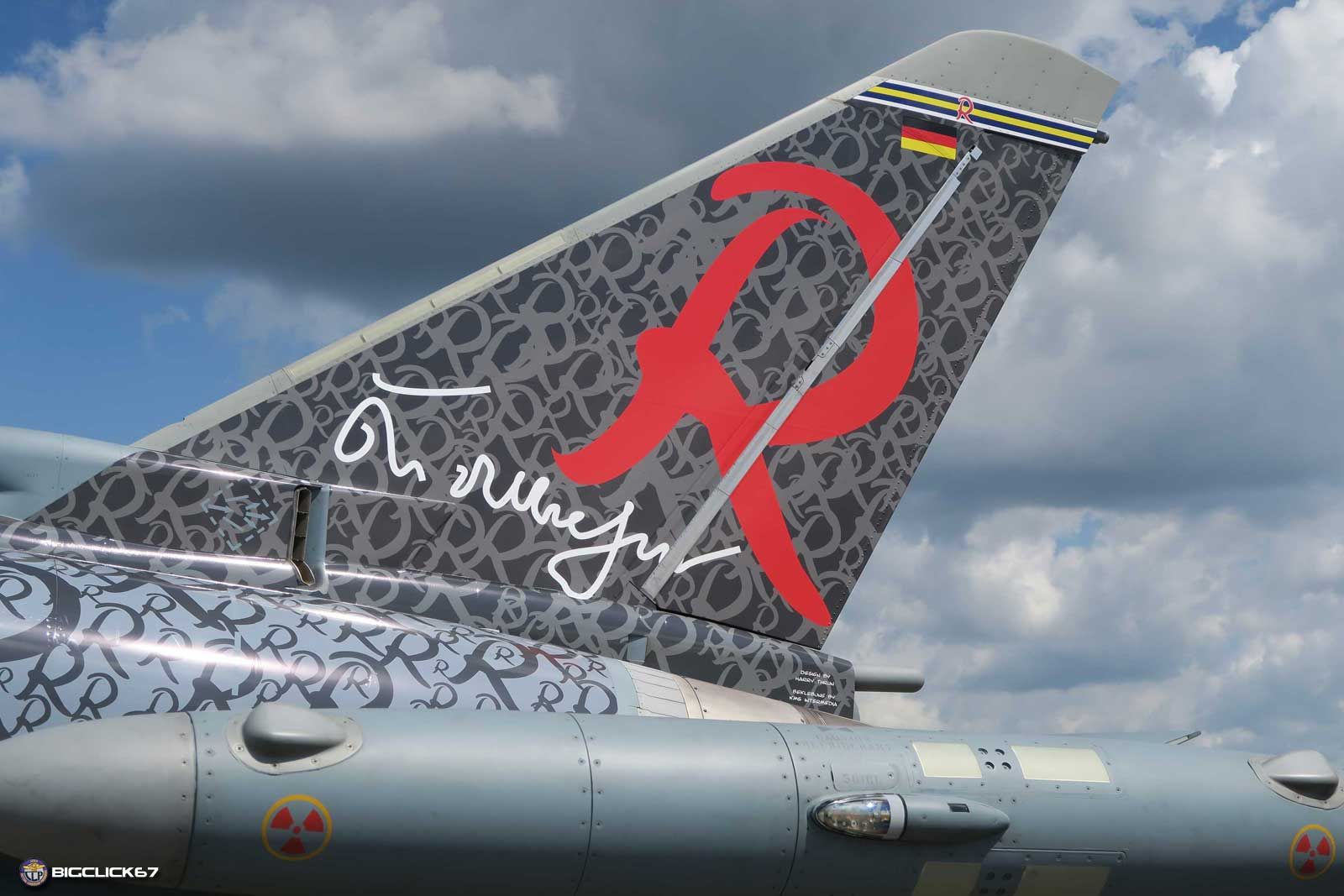 Thank you if you have made this far. C&C welcome!
Let´s hope the Bundeswehr keeps up this new series of open days!!
Cheers,
Chris Braun