Sperenberg, just to the south of East Berlin, was an important base for the 16th Air Army as it served as the gateway into what once was the GDR. The base staged an Open Day on 27 May 1994, just weeks before the last Russian aircraft left the country.
On show were amongst others the following aircraft and helicopters.
Mi.8MT of 113 Independent Helicopter Squadron. 113 OWE was one of the based units and also included some armed Mi.8MT-V's.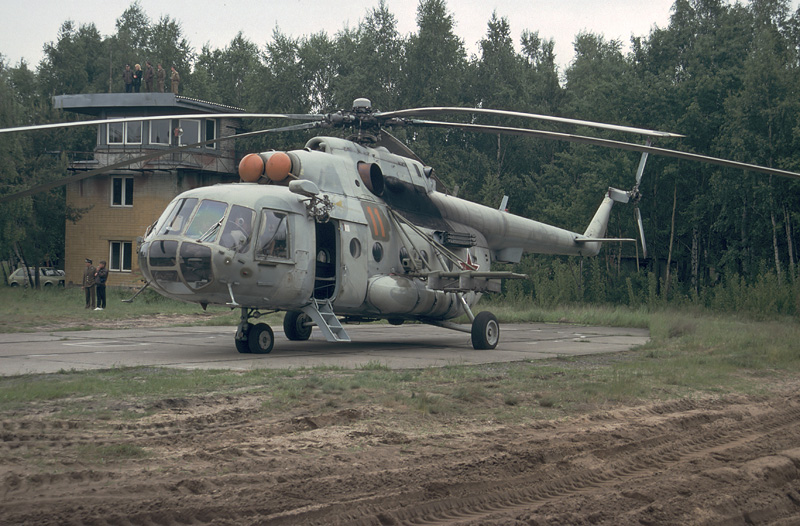 The Antonov An.12B depicted below belonged to 226 Independent Mixed Transport Regiment. It was part of a flightline to which we gained access through the usual means of bribary in addition to some convincing words of East Germans who had paid attention when the language of "our friends" was being taught!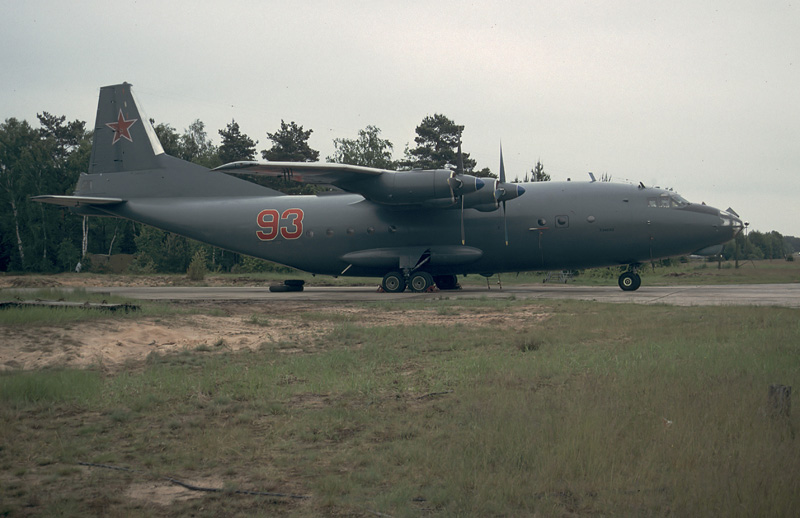 Of course, the samller family members of the Antonov family could be enjoyed as well, below two of them. First, an An.24V of resident 226 OSAP, followed by an An.26 of the same unit.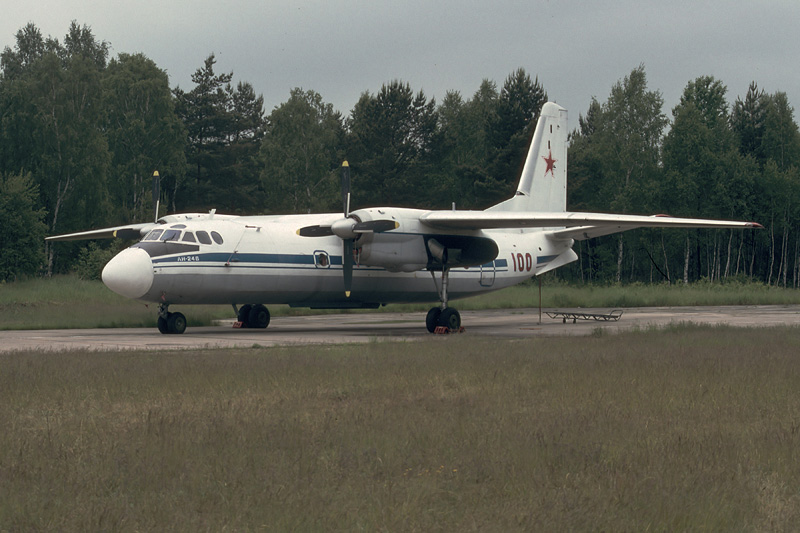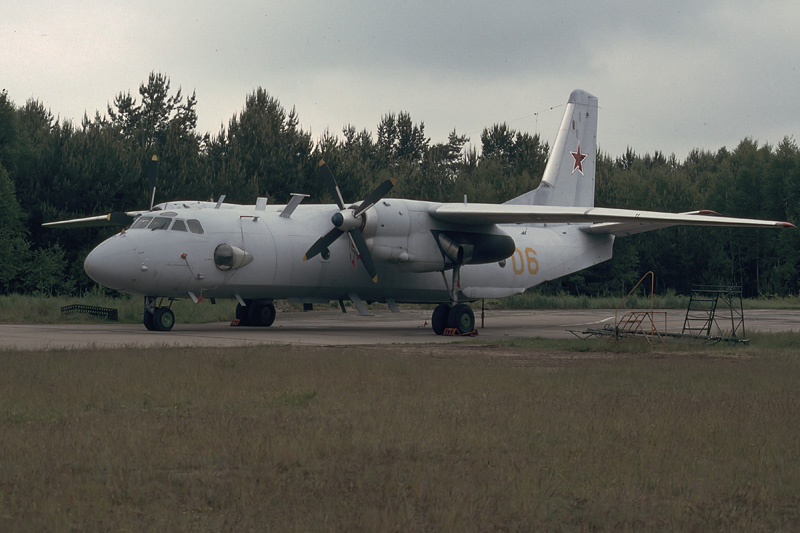 A very sneaky inhabitant of Sperenberg was this Ilyushin Il.20M Coot from 39 Independent Reconnaissance Unit. It took even more bribery and fast talking by our East German friends to get to.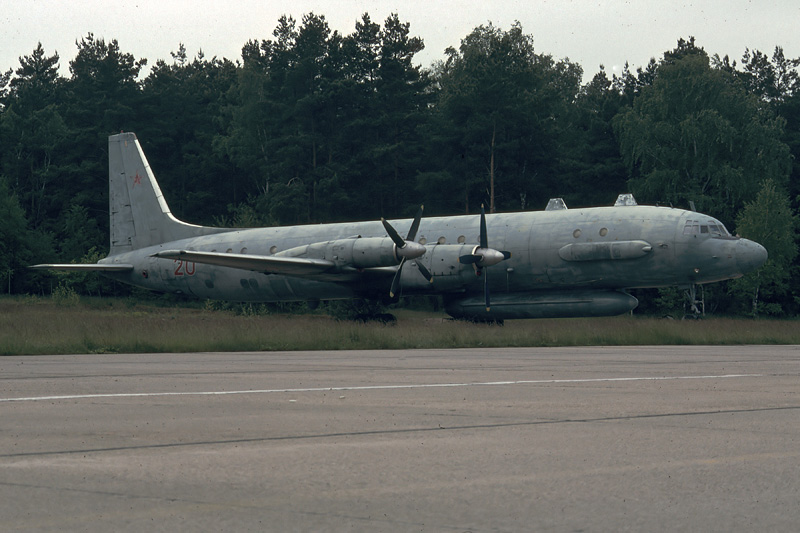 This Tupolev Tu.134A-3 was also used for transport, but more for personell transport than for freighting work.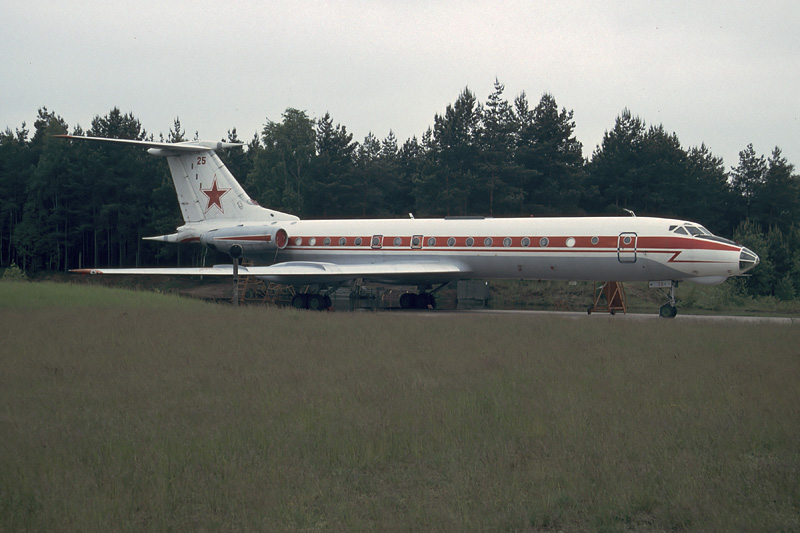 Finally, I got the chance to do an An.22!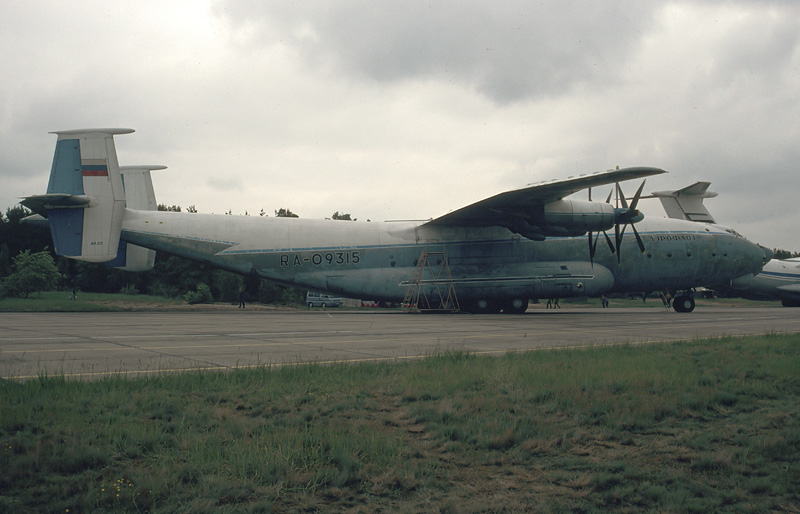 Other visitors included the Striji demoteam with their (then blue and white) MiG.29's. A Su.27UB, although the type had already left Poland by that time, returned for the day.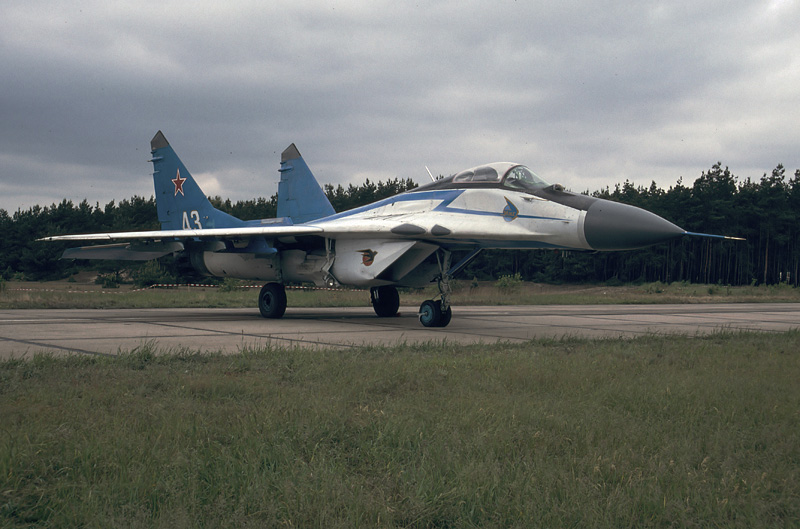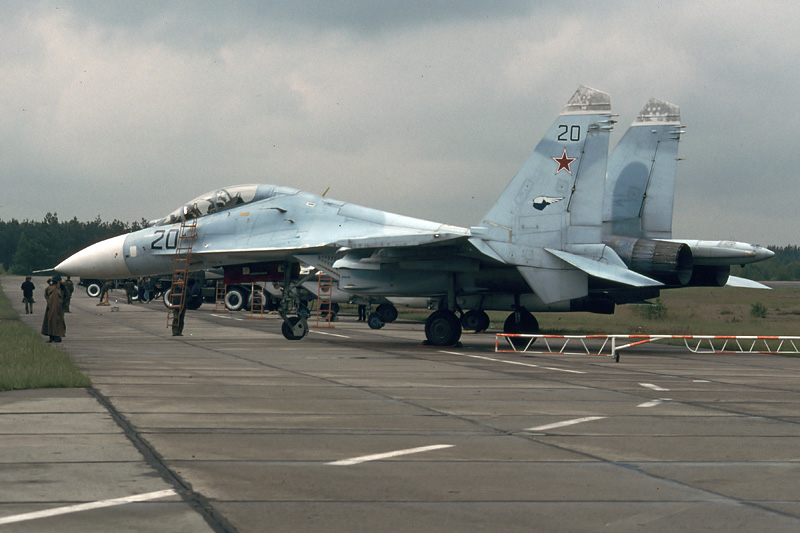 Incredible times. Only seven years earlier, this would have been unthinkable.
Hans.