Shot at Edwards AFB, after driving 9 miles across Rogers dry lakebed, were these 2 B-52s. Many thanks to John for driving to see these and for the drive back to the main base down the Space Shuttles lakebed runway. I was absolutely amazed at how smooth it was to drive on.
This NB-52E was used to test the General Electric TF-39 engine for the C-5A "Galaxy" program, in 1965. The TF-39 was mounted on the right inboard engine pylon in place of the two J57s normally installed.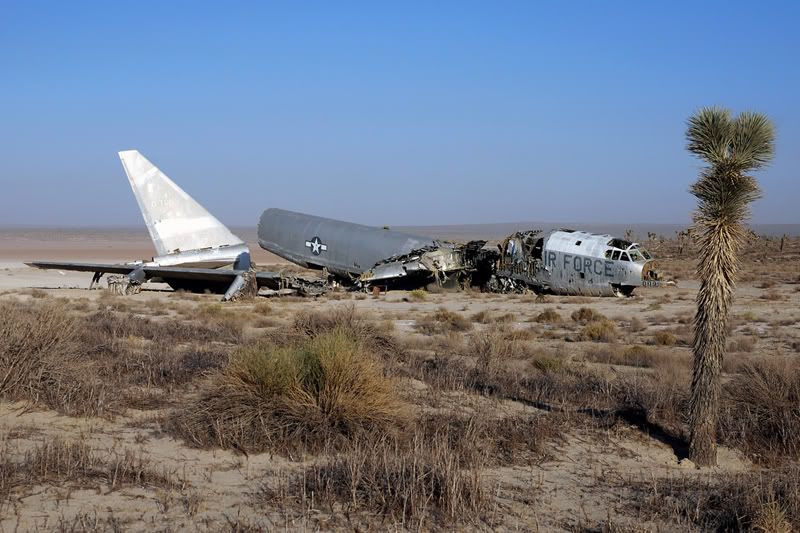 This RB-52B was used extensively for "Barrier Tests"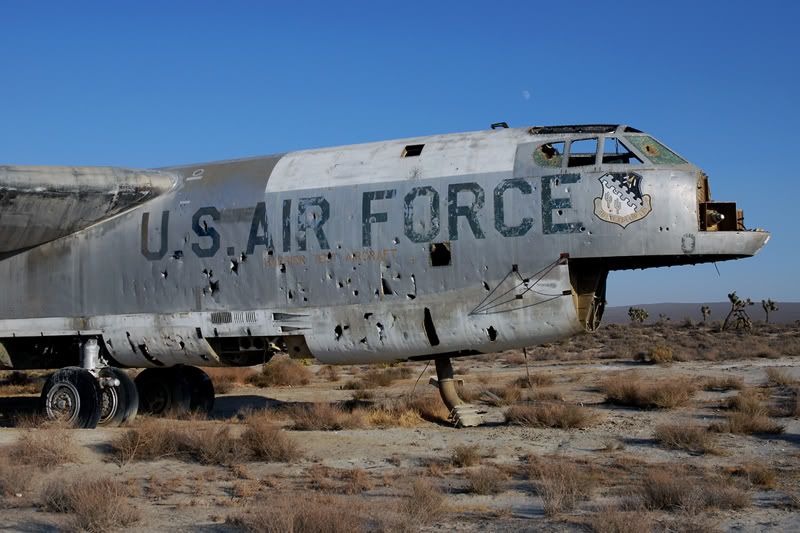 Cheers
Ash