As Dunny's already demonstrated, the first day of our trip to Switzerland was spent at Alpnach.
My previous visit here had been in January 2006 when our hand was forced somewhat (fog everywhere else), but it was extremely hazy and we were on the wrong side of the sun for photos.
This time the early doors weather was glorious and within half an hour of us being there we'd shot one Alouette landing, three departing and a couple of the new EC635s. We had periods of cloud, more sun, with the culmination being a storm that started about 1500 local and was still producing rain at 0900 the next morning down the valley at Meirinigen. It was foul. Fortunately the shots were in the bag by that stage.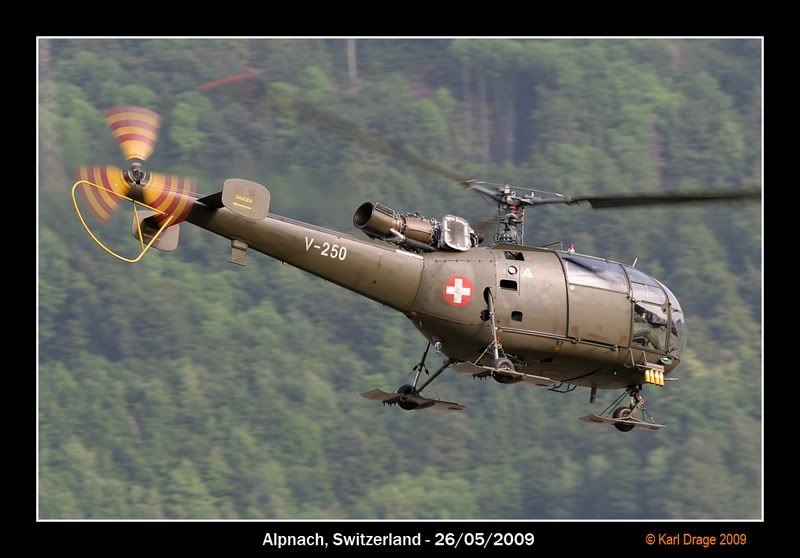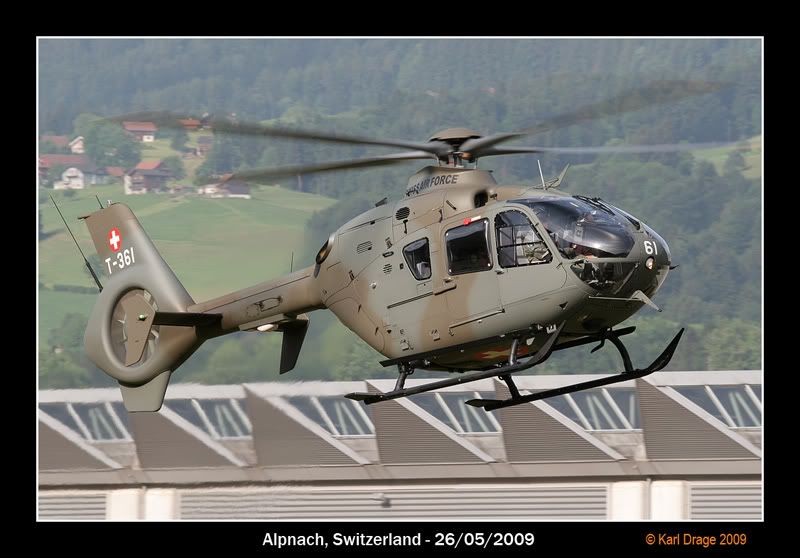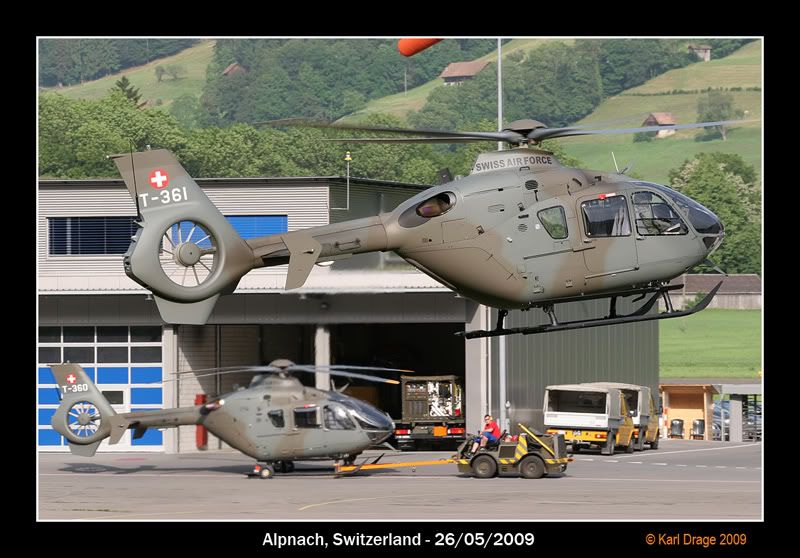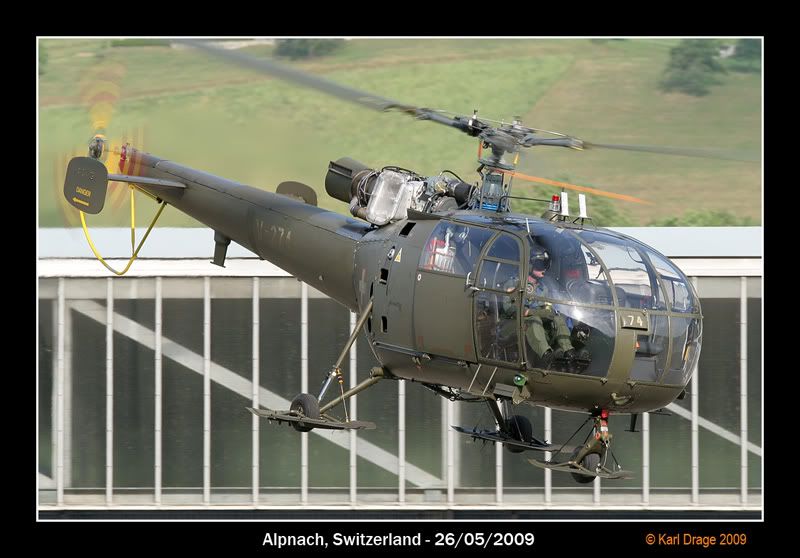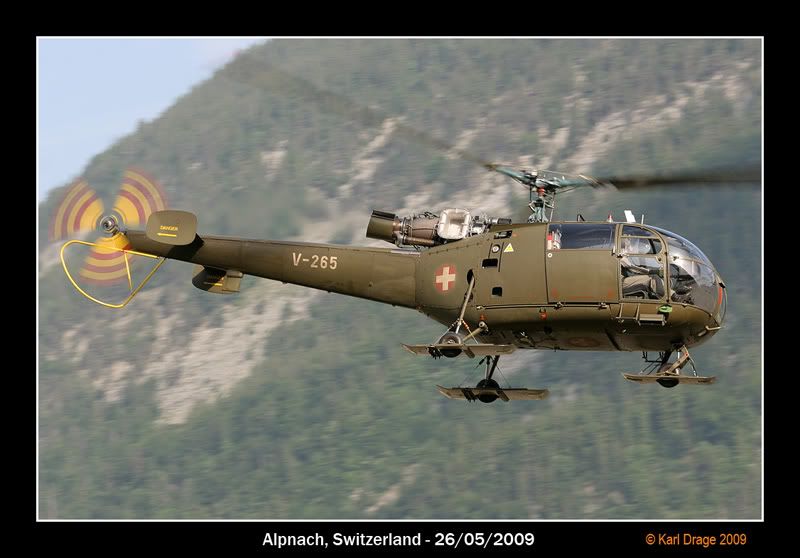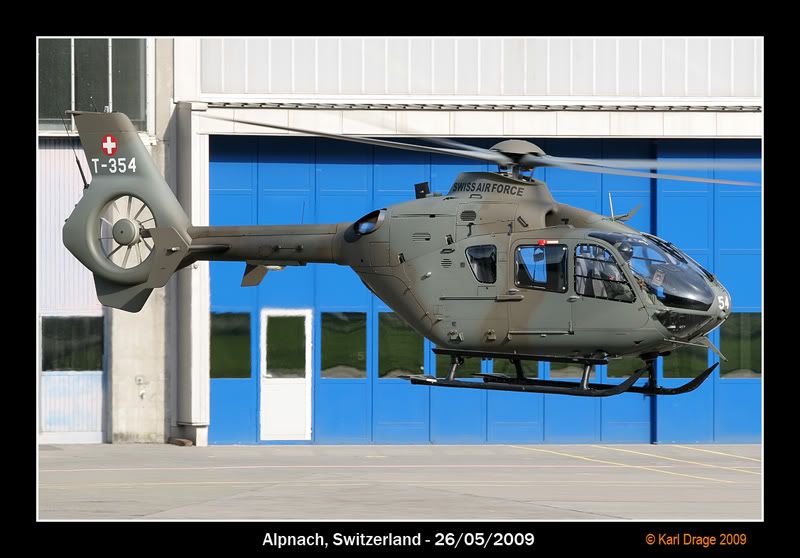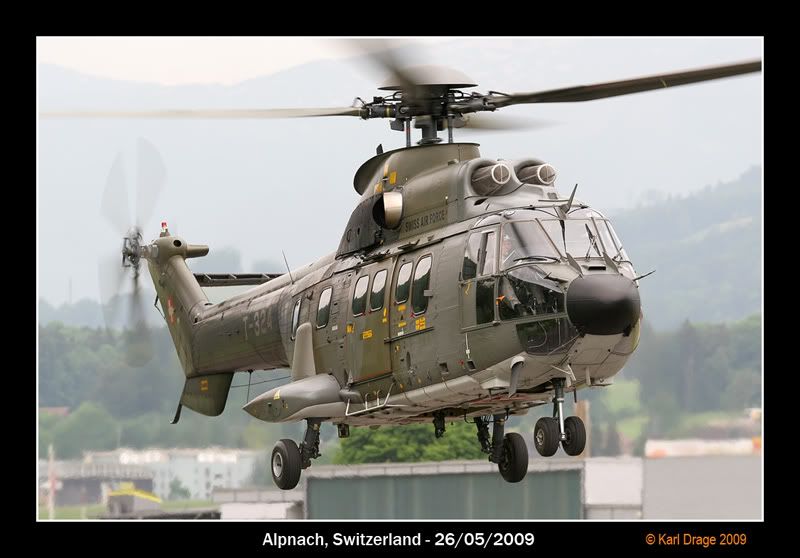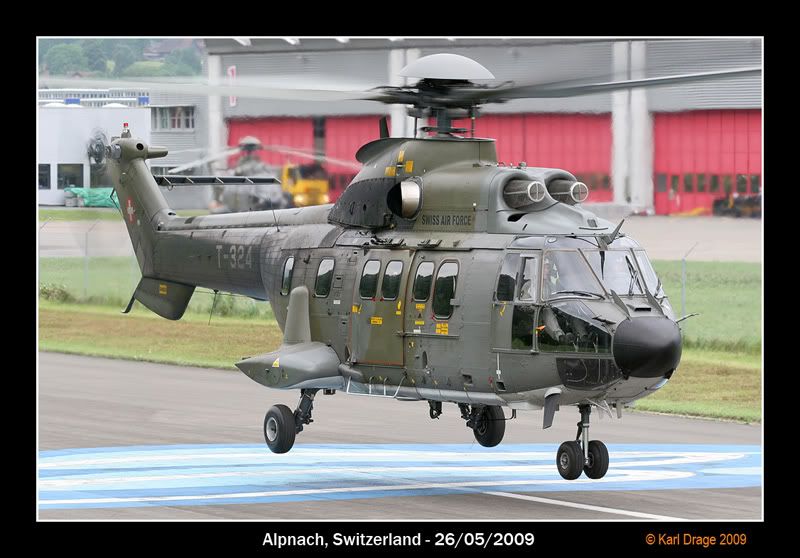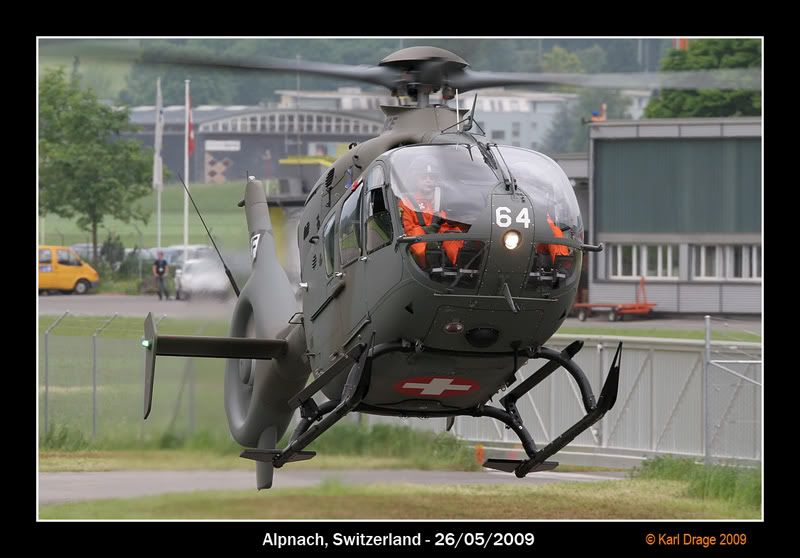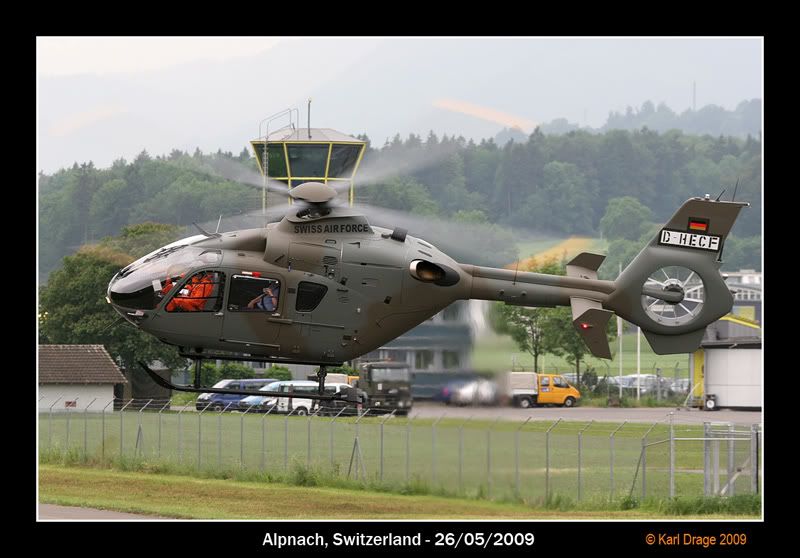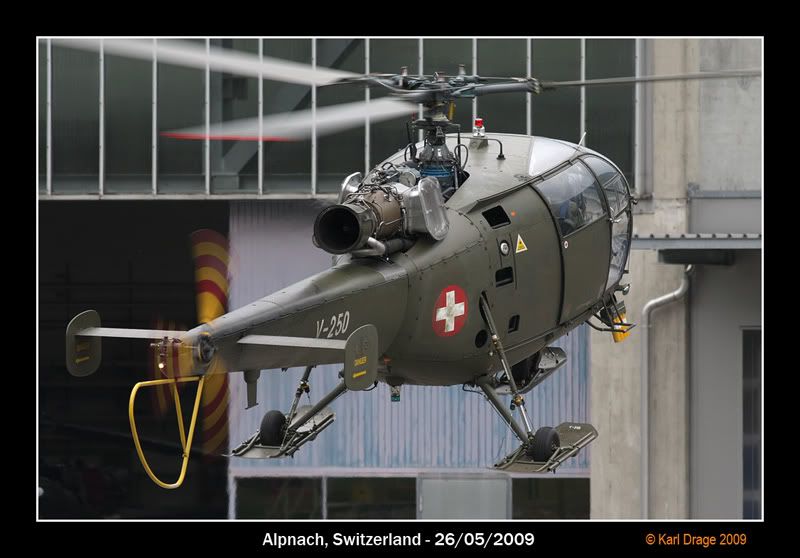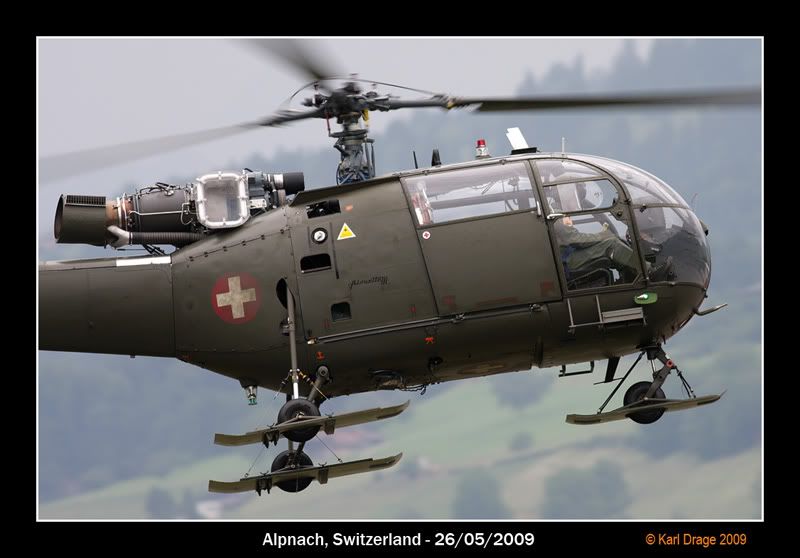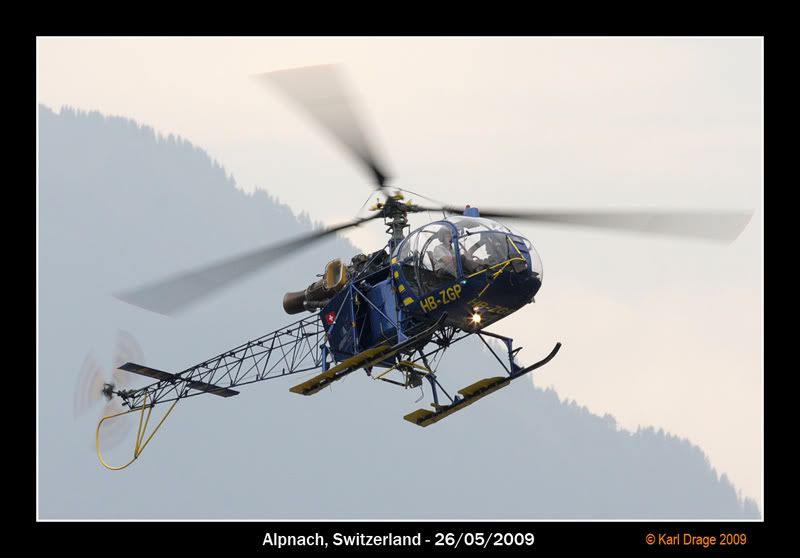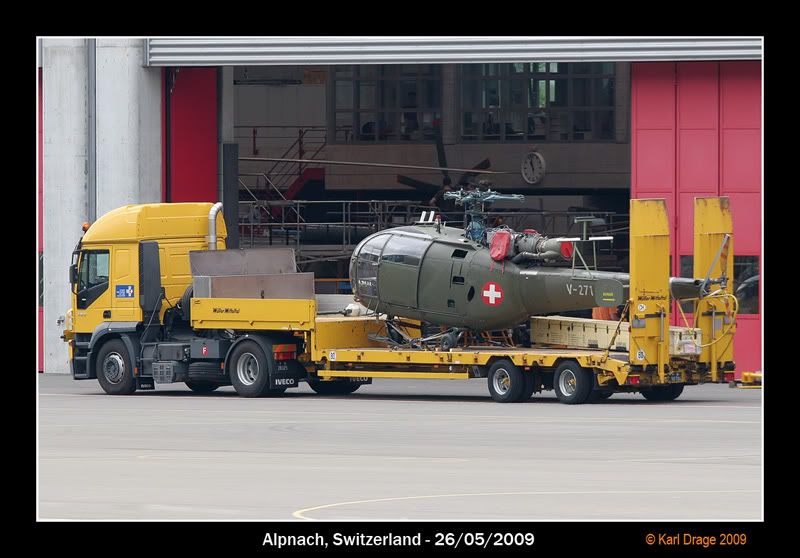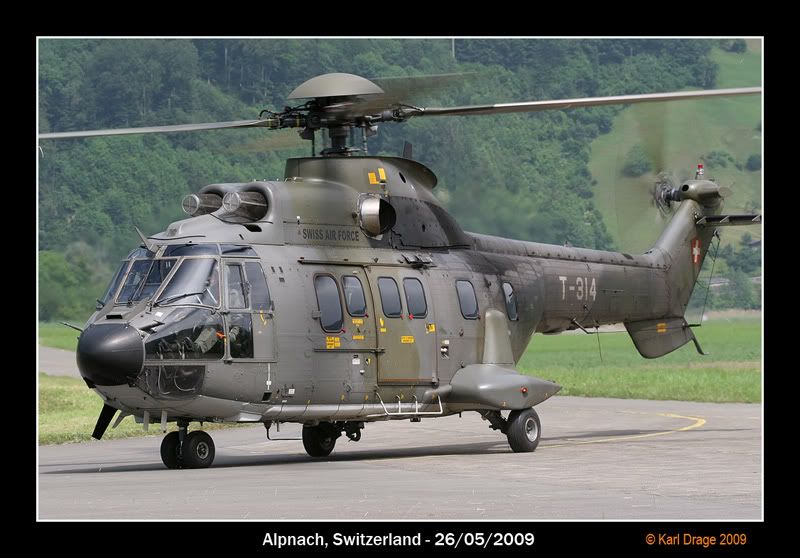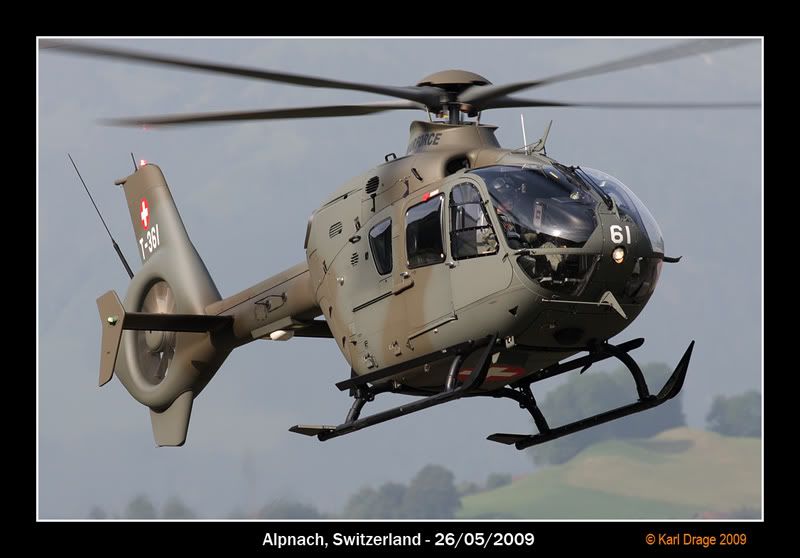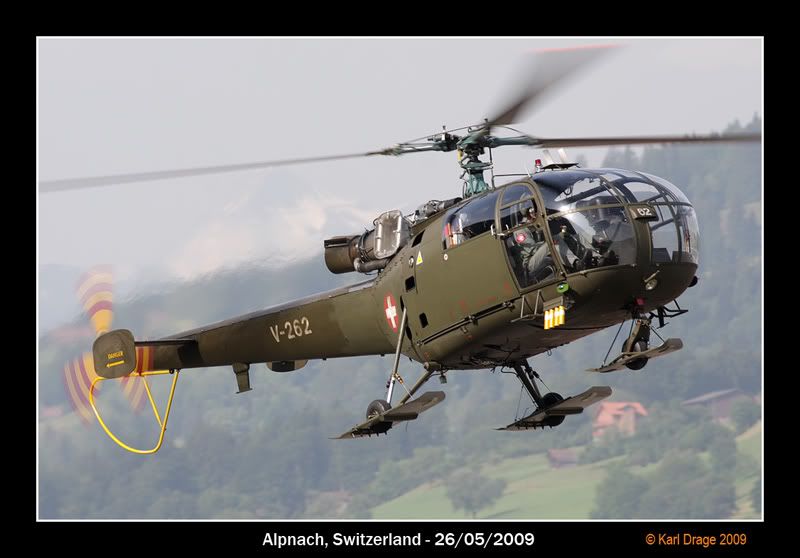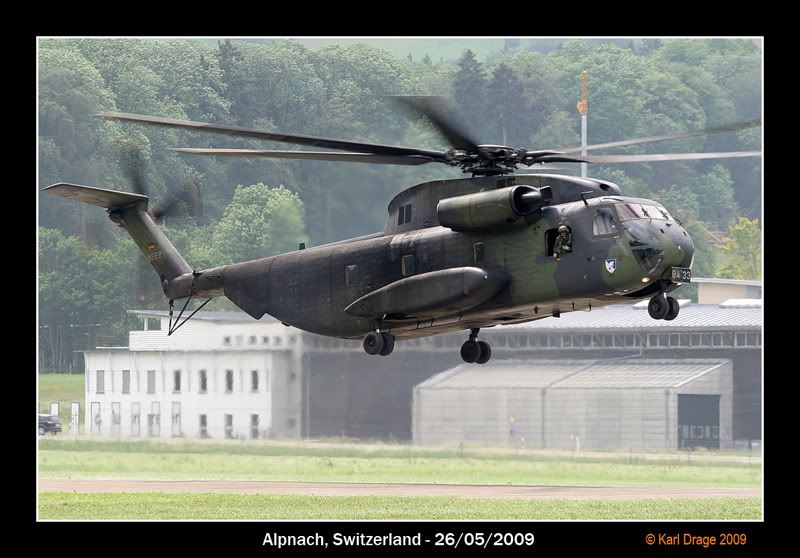 We wandered down the path to where the CH-53s present for mountain training were operating from. One was out and one was being prepared for a mission. One member of the crew spotted us and asked us if we'd like a look around. Only in Switzerland could you wander onto the airfield and take them up on it!! The mission that was due to go was scrubbed with the arrival of the other aircraft and the weather report they brought with them. It soon became apparent why!!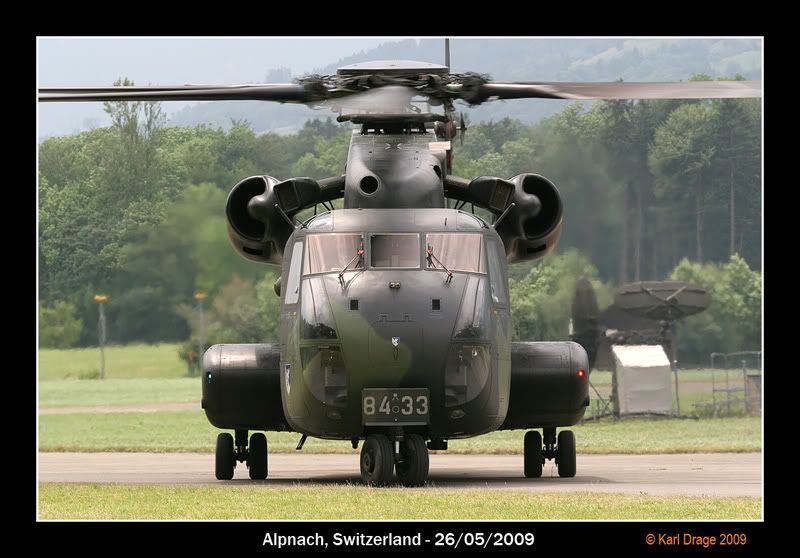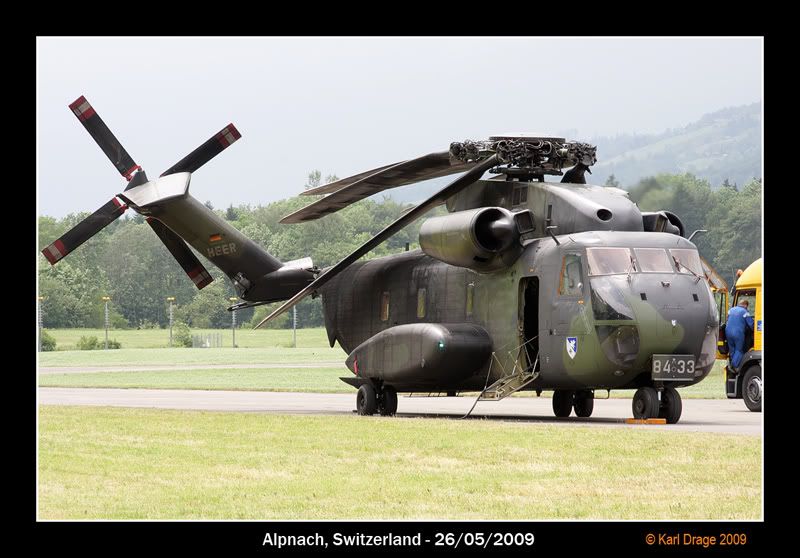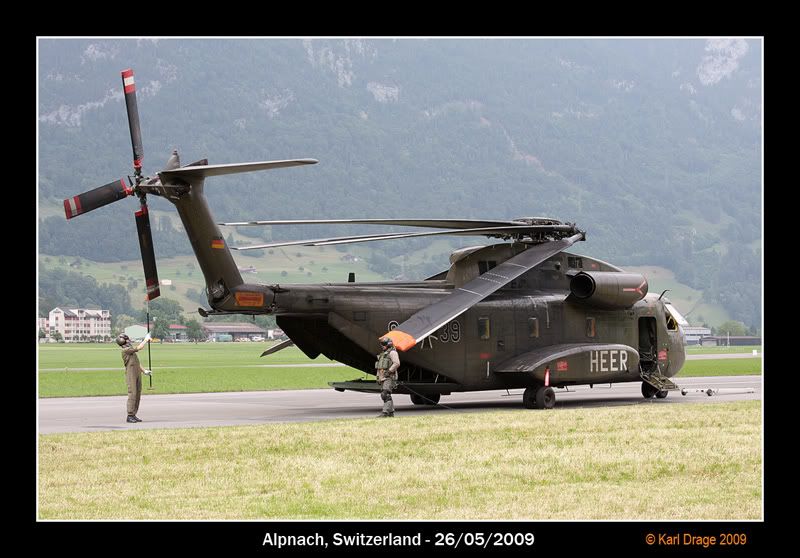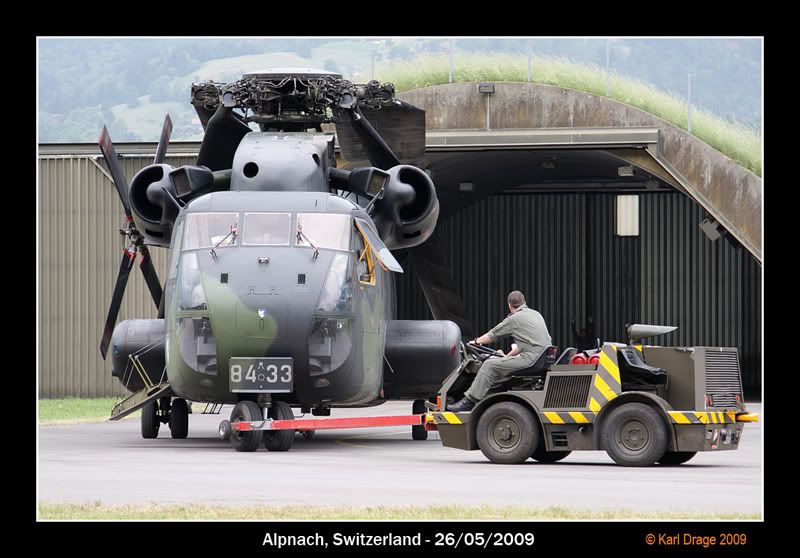 All told an excellent start to the trip. I'm really glad I caught some of the Alouettes before it was too late, but I have to say the EC635 looks great in the camo.