Hi my friends,
about one week ago an UH-1D had an accident during landing at an sports field near my home.
Luckily nobody was injured and damage to the airframe seems minimal
.
During night the UH-1 was recovering from a rescue mission and wanted to collect some equipment which they had unloaden before at the sports field.
The landing was a little bit too hard and the UH-1 suffered some damage to the skids.
Enough bla bla now from me and here are the pictures...enjoy: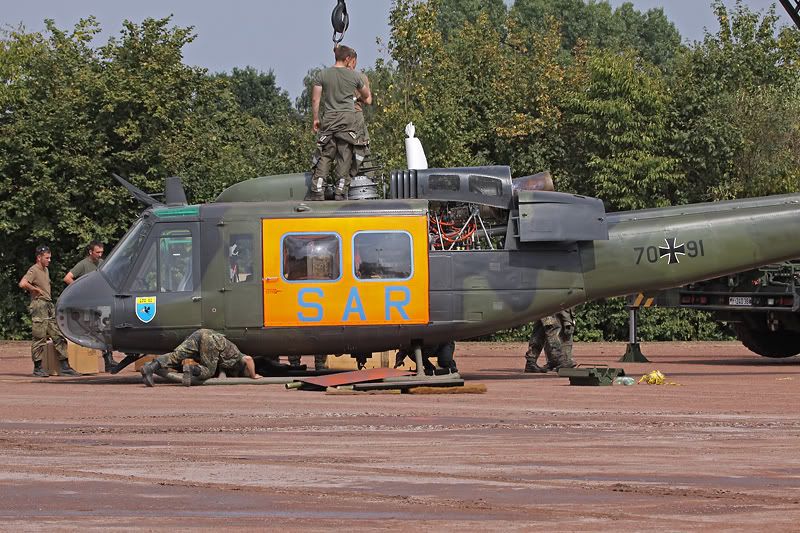 support UH-1D was also on the scene on the nearby field
and leaving late afternoon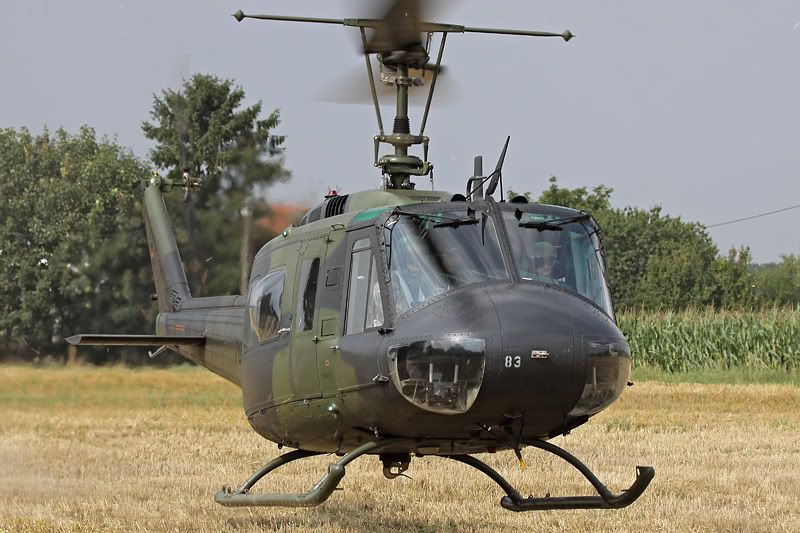 loading onto the low loader was not easy because a row of trees was in the way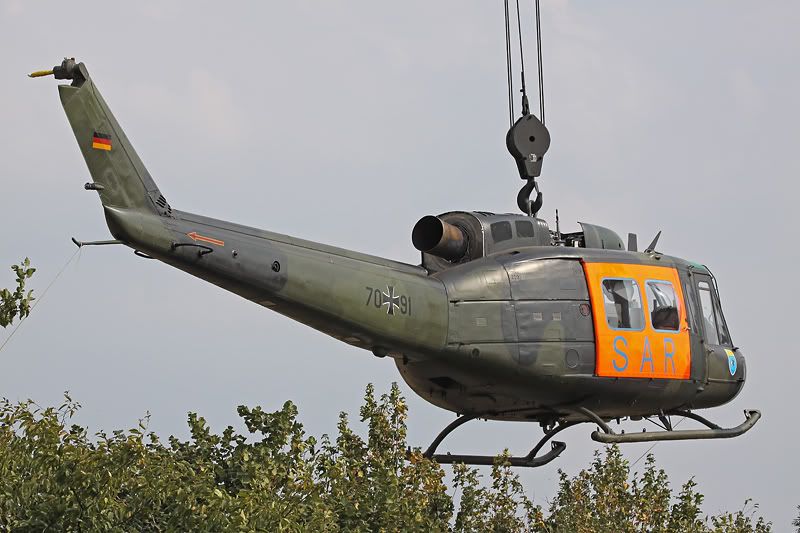 job well done..70+91 is sitting on the low loader ready for departure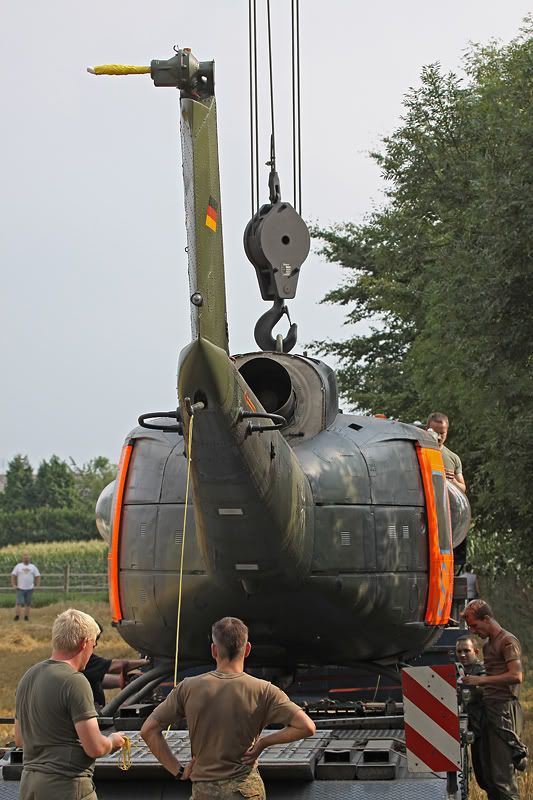 That's it my friends...something different I hope...