...a voice from a window said as we walked the ramp at NAS Whidbey Island. I couldn't agree more.
Unfortunately what had been promised as a full day on base with night shooting if there was night flying (which there was) turned into a fogbound two hour visit (which we only discovered as we were told that it was over) predominantly around the EA-18Gs. Bit of a bummer to fly all that way for that but that said I did get to walk about the Prowler's home base and I just love that aircraft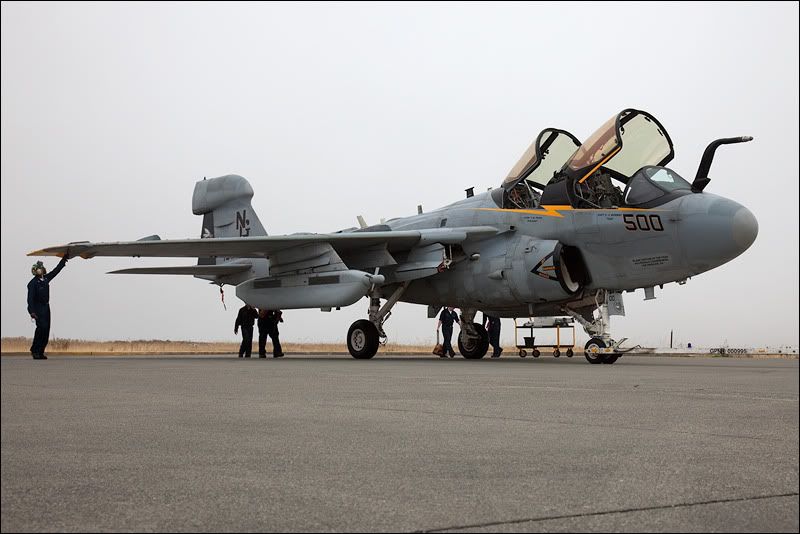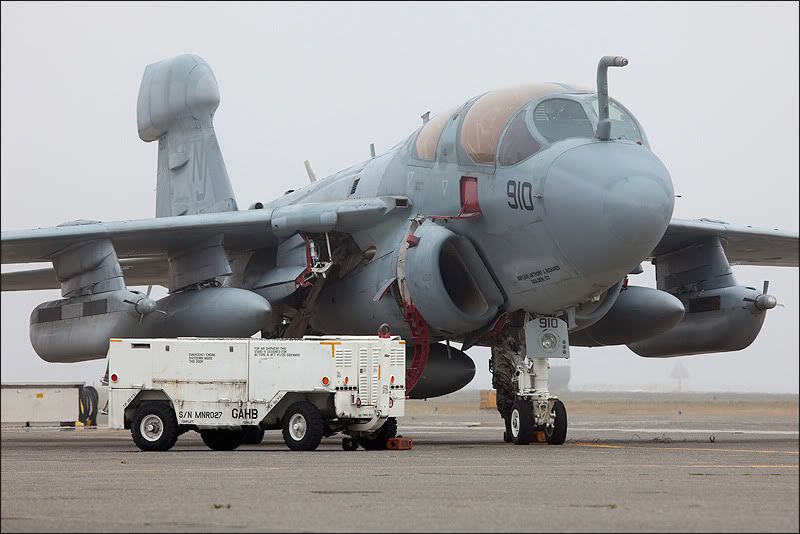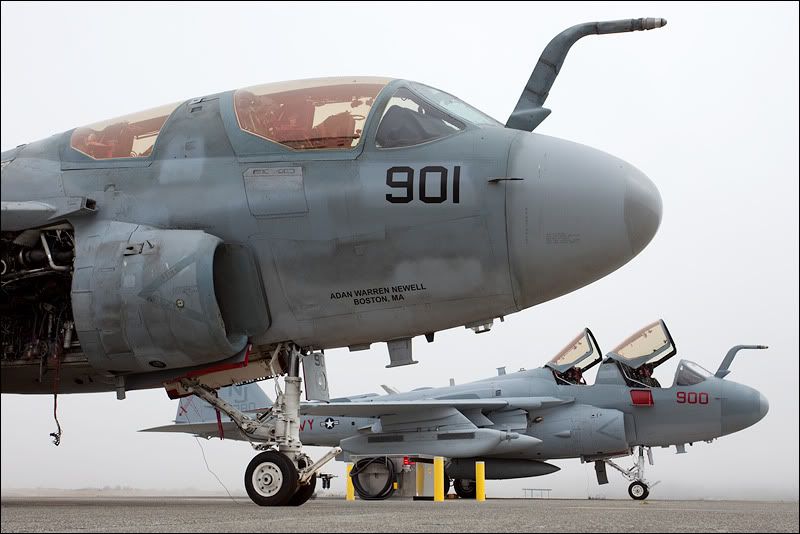 Just to give you an idea of how thick the fog was...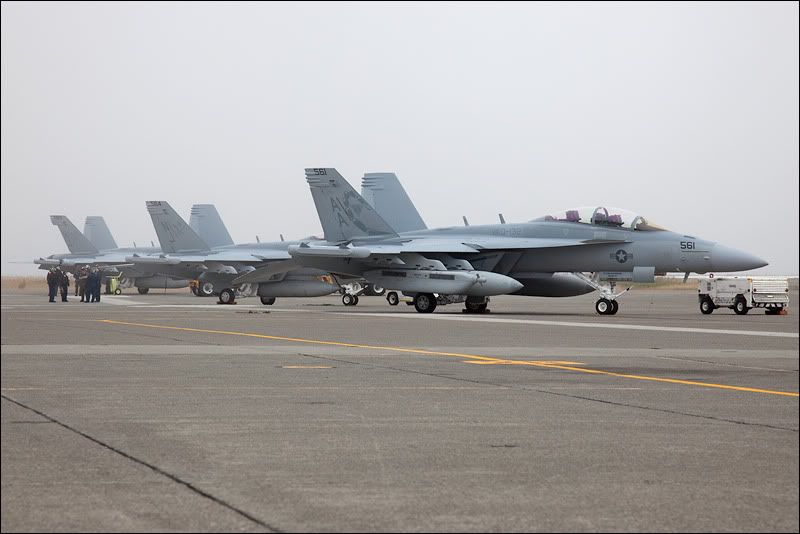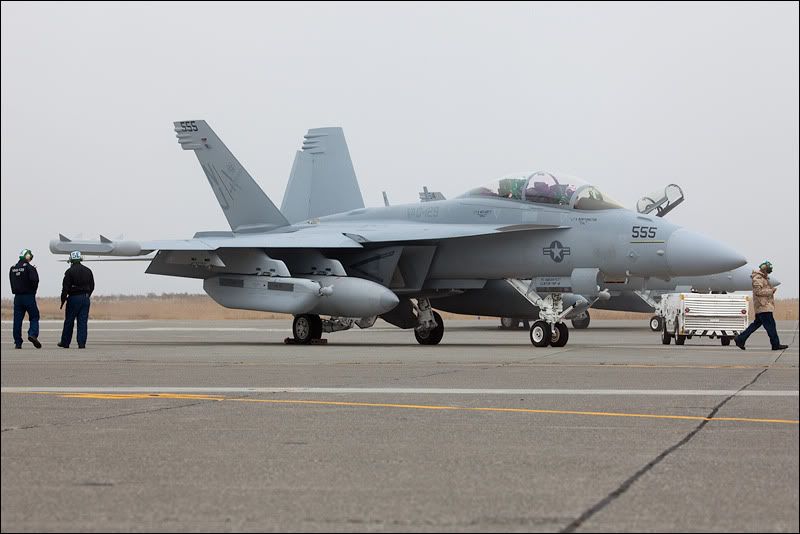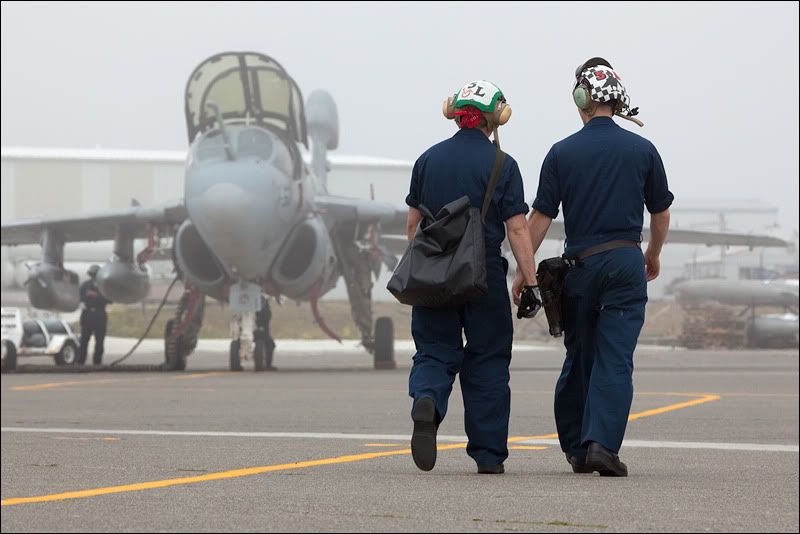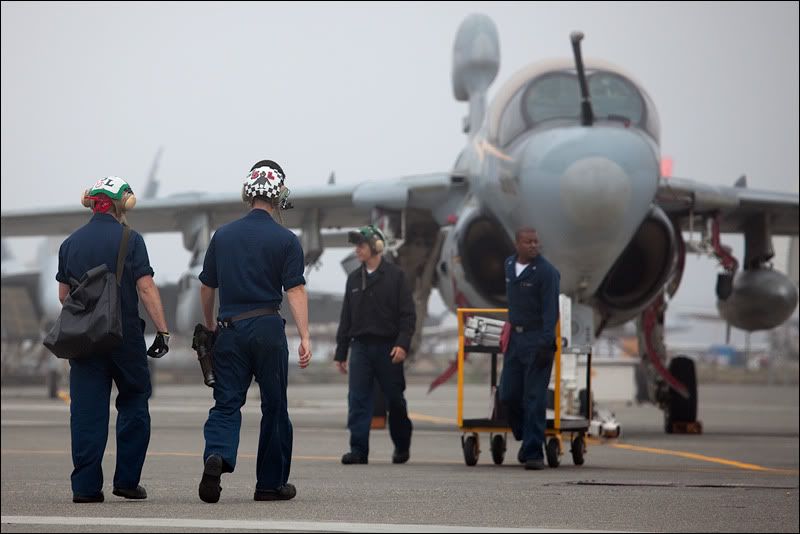 The future *spits* looms in the background...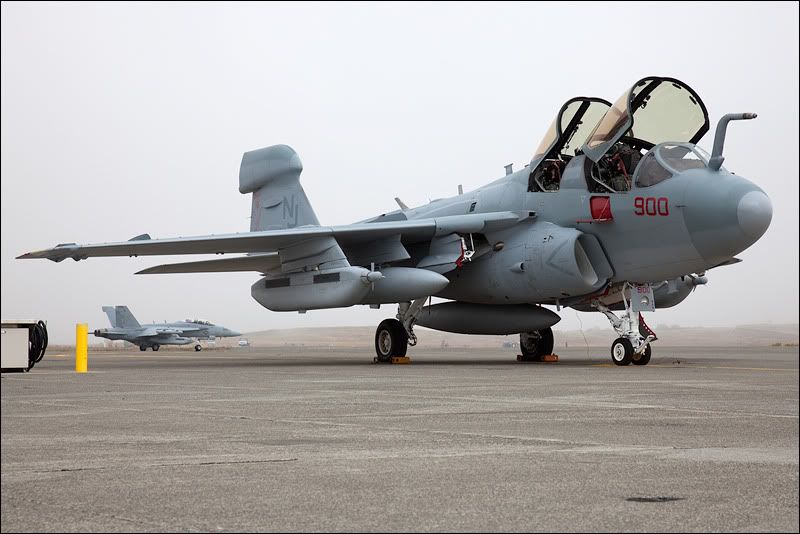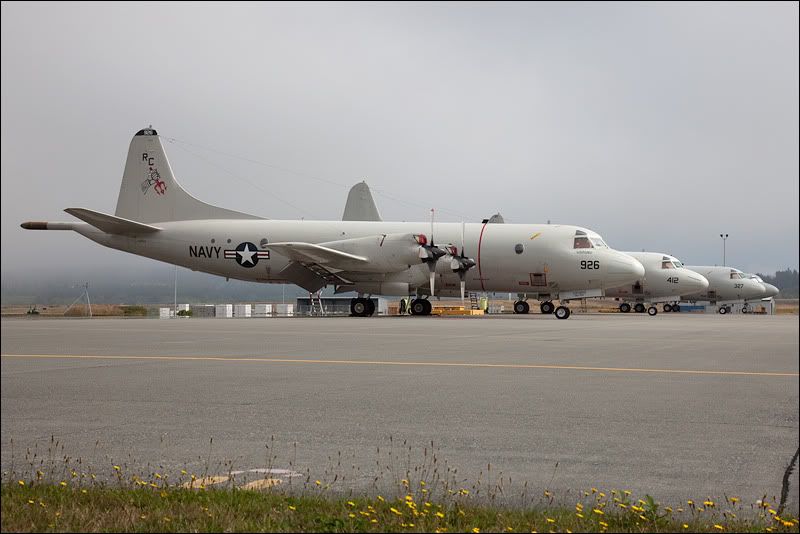 And no more than a few hundred metres (if that) from the ramp it was a beautiful day as can be seen with these 'gate guards' that stand at the junction for the Naval Air Station