Hi gents,
here are some impressions from today´s so called "Familie Dag" @ KBee, which was a great success for the whole 10W from what we have heard
Unfortunately the wx conditions were far from god, but around noon the sun came out a bit, but was also gone so quick as it came
Anyway, hope u like the first images from KBee, and more to come, and from tomorrow on the wx conditions should be better and better, so that on Firday hopefully plenty of sun will be shining
All images were made on Rwy 05L today, maybe next week we will have finally western winds.....
Cheers
Mick
31´Tiger on the go - low and go.....

Half Tiger - Half Machine .. HARDER TO BE HUMBLE
Czech Gripen on the go...with a nice tail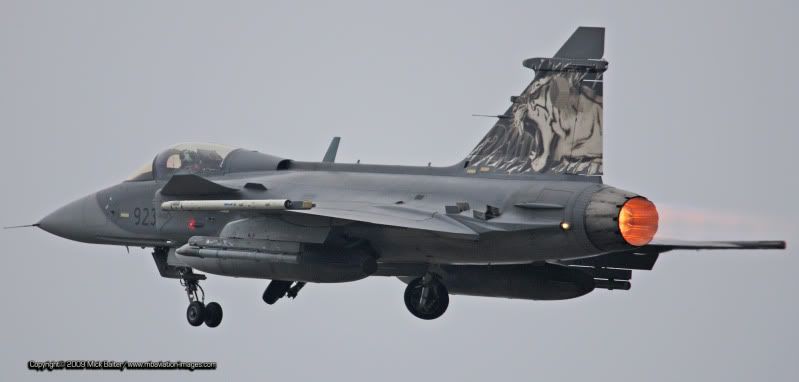 Recce guys on the go.... well done guys!