Today a MD-900 landed 3 times at the local footballfield next to the police office for a search mission.
When they landed the third time I heared the pilot say that another helicopter, wich was following a bicycle race, had a breakdown in a town nearby.
So I went there. The one MD-900 went to his homebase at Brussels for taking some materials and came back to repair the other one.
Second take off @ the football field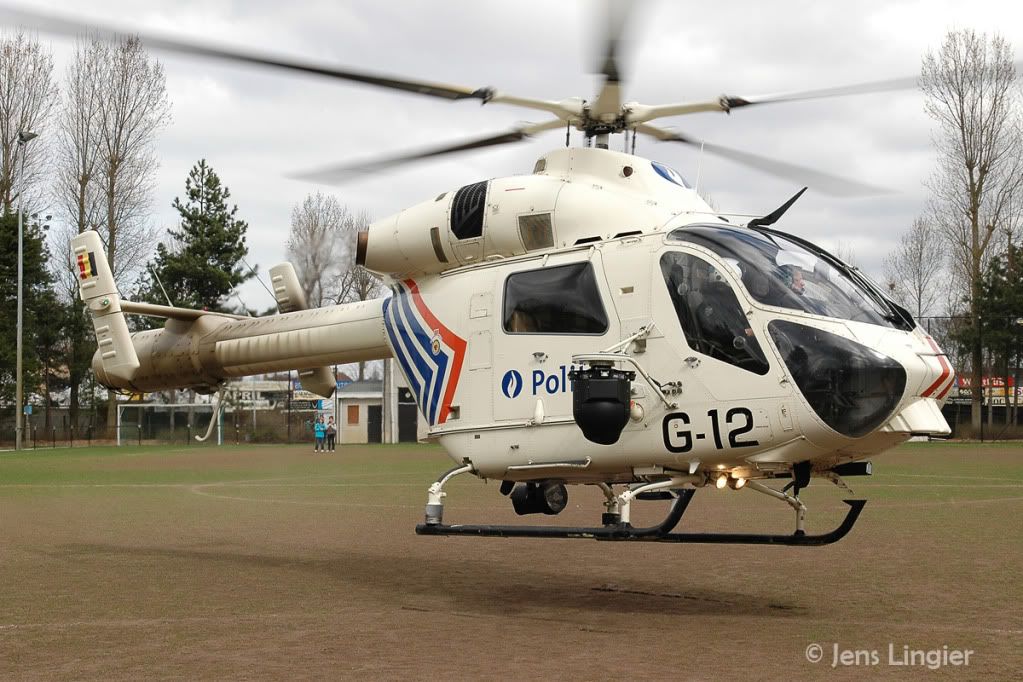 Third time, after wich I heared that they would go to the other heli
Arriving at the scene
The problem was that there where chips in the engine section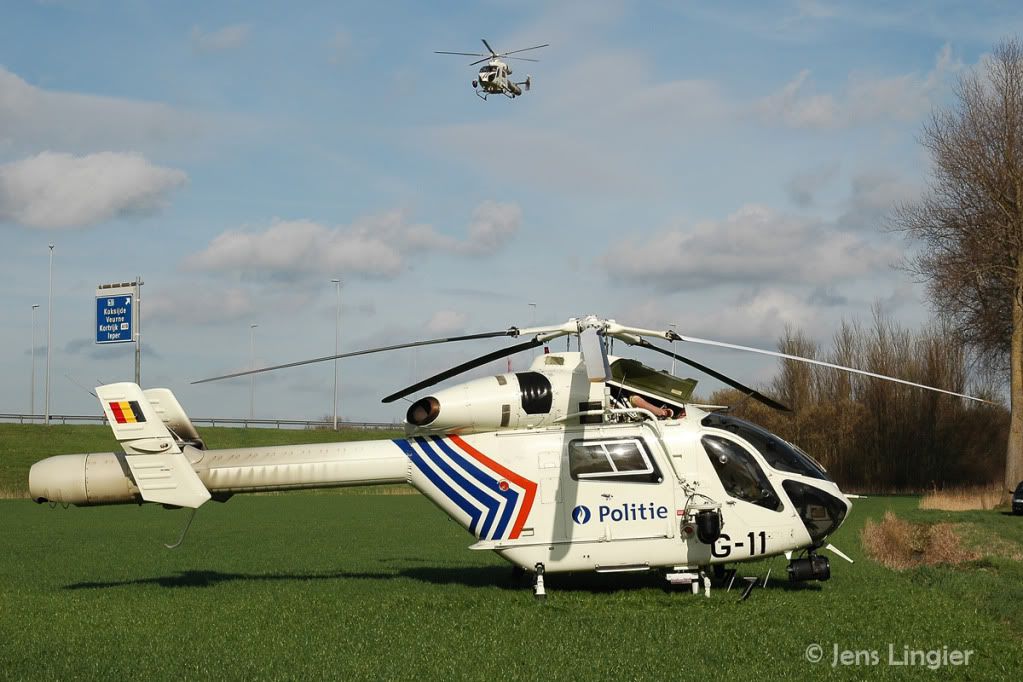 Support arriving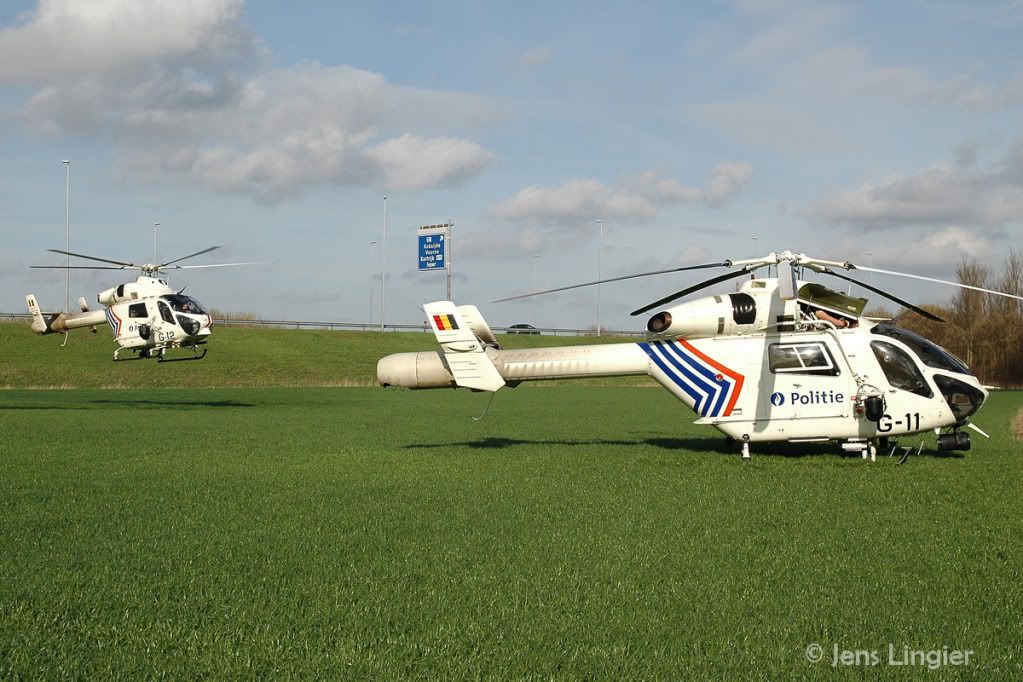 After repairing, they both departed back to Brussels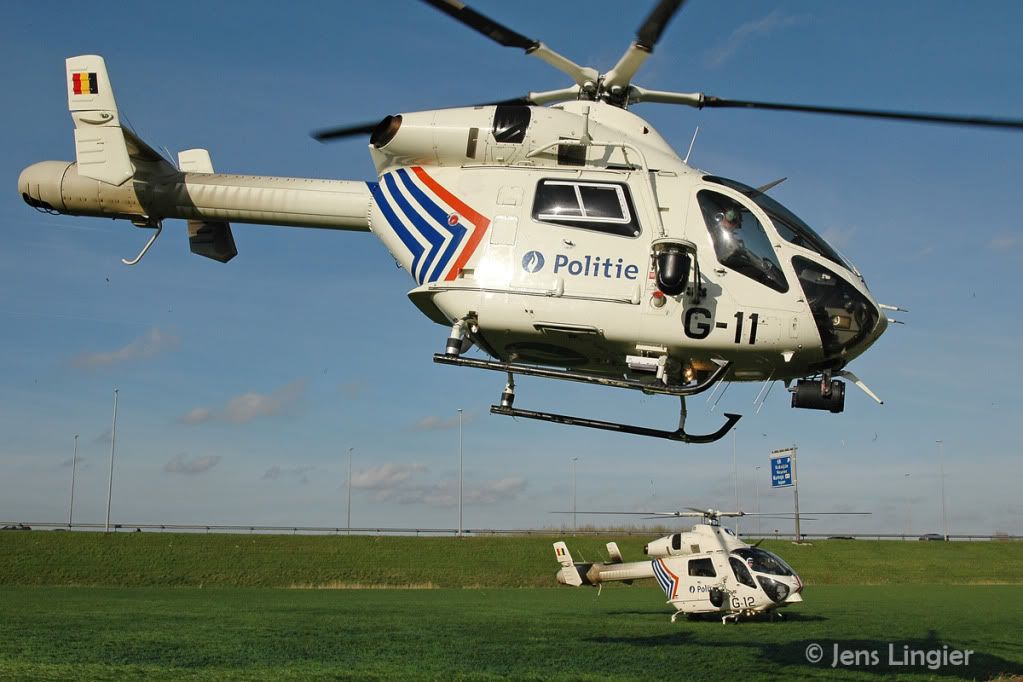 What a busy Sunday