Hi gents,
In occasion with two shootings in Bavaria, one was in Manching for the 50 years anniversary Tornado IDS and even the mighty F-4 Phantom of the WTD 61, we traveled last week Tuesday and Wednesday to Bavaria, as the wx forecast was more as good for these days.
So another stop was in Kaufbeuren Airfield, Home of TSLw1, which is responsible e.g. for training of maintenance personal on Tornado, Eurofighter and Phantom, and also for
The TSLw 1 (Technical School of the Air Force) is responsible for training of officers, noncommissioned officers, crew, and the non-military civilian personal from all branches, e.g. Army, Air Force, Navy. They are also resposnible for the training of military air traffic control personal too.
Due to weather and other factors, last week we were able to shoot over day and even during a brilliant sunset into a incredible "magic hour"......
My main focus was one of only two still in "Norm 72" camouflaged F-4F of the TSLw1, and especially 37+14 was adorned with some special markings, for the 50 years anniversary of the F-4 in 2008
The a/c was one of the first German F-4´s which came to Germany on Sept. 25,1973, the a/c which was involved was 37+14.
The a/c flew only twice in Germany, first was the flight from St.Louis to Jever and the last flight ever took place April 2, 1974 when the a/c flew to Kaufbeuren as instructional airframe. and never flew again.Only 22:20 operating hours has this particular F-4 Phantom.When I took the pictures was the last time ever pictures were available, as this a/c will be now on display in Kaufbeuren as a gate guard, and was before adorned with 50 years anniv. F-4 Phantom makrings too.
This particular F-4F was officially handedover to the German Air Force 36 years ago on Sept. 25, 1973.
This F-4F was adorned with a couple of more special markings:
-50 years F-4 Phantom II 1958-2008
-I am a legend
-German flag insignia
My special thanks must go to everyone involved, and of course my host unit the TSLw 1, and all the air and ground crews that worked hard to prepare the specially adorned F-4F, and make this shooting to happen..... from illuminate the jet, technicians who were responsible for switching on all lights on both a/c, etc. and everyone did an extraordinary job!!!
The F-4 was since 1974 in use as instructional airframes on base and will be now on display as a gate-guard for the rest of her live..... and was replaced by an "up to date" F-4 from Wittmund last year.
Here you will find my personal highlights from the visit in Kaufbeuren, as the special colored a/c have been my main focus during this visit off course.
All the hard work has paid off, and the results are these great images.
And with plenty of sun that day in Kaufbeuren and Manching on both days, it was a great scenery.... and as there was still a bit of spare time, we spent some time to shoot some locals before the nighshooting started.
kaufbeuren is a great place with so many different a/c around there...so we could see for example F-4 , Eurofighter, Bell UH-1D , F-104´s and many, many other unique a/c and helicopter....
Ok enough of my blabla, and the impressions will tell the rest of the story, as always......
More will follow.......and as always c & c are more as , and thanks for watching
Cheers,
Mick
A picture from the beautiful Allgaeu as the opening for my story....as we had still some snow in 700m height that day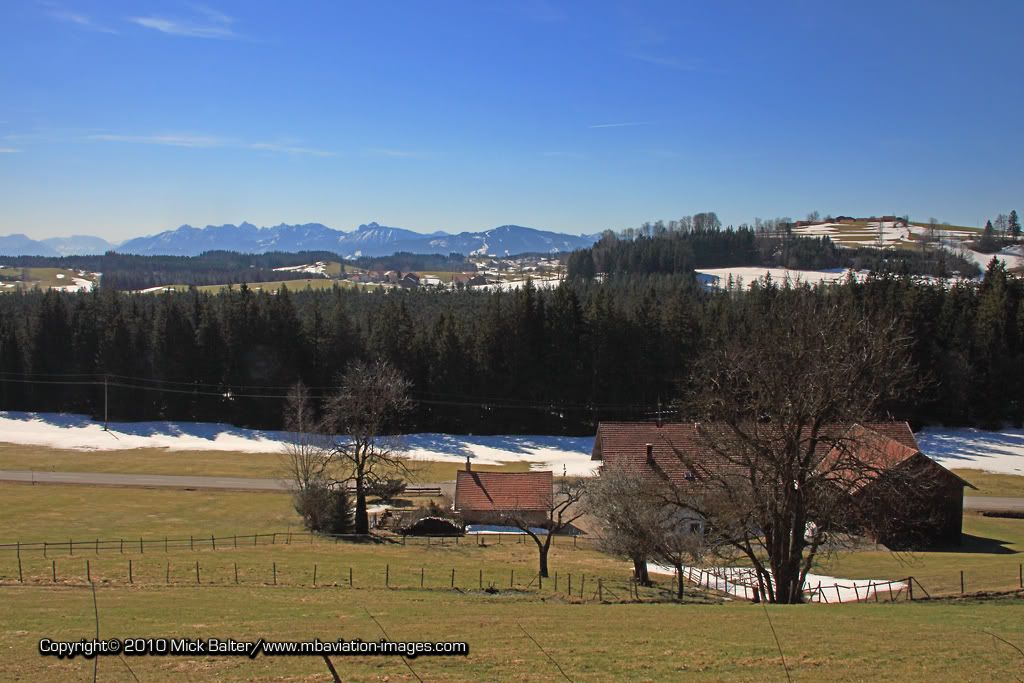 We had also 5 Bo-105 onbase for familiarization flights in the nearby alps
One is comming into land with snow skids.....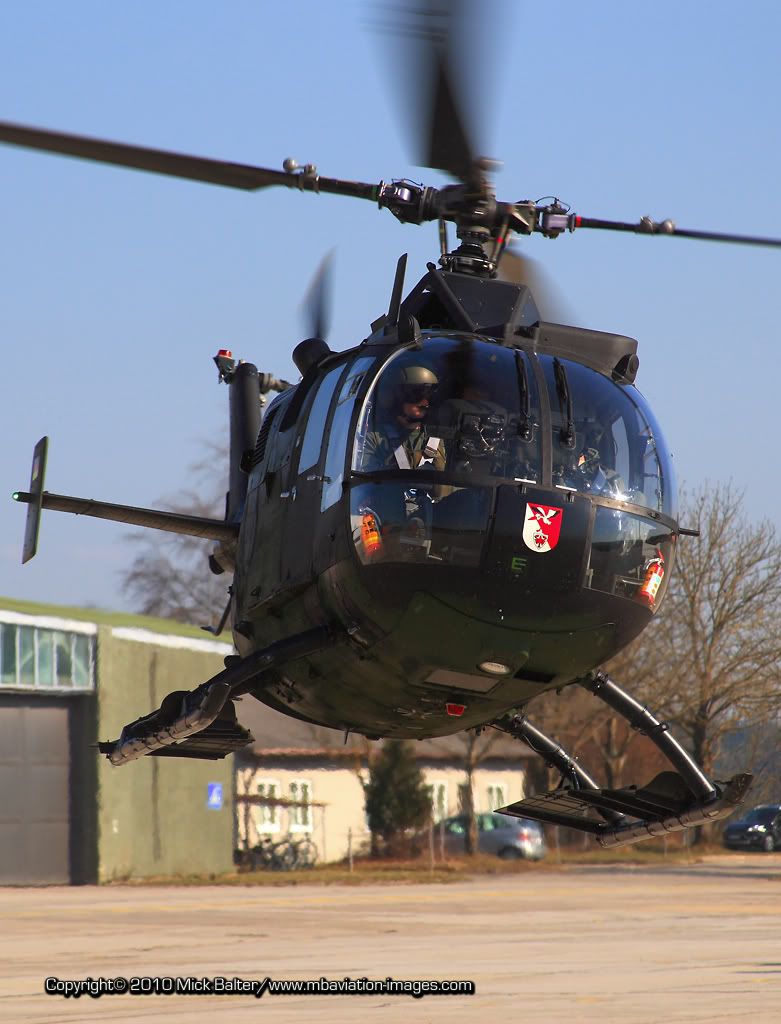 Sunset over Kaufbeuren.....
In several hangars u can see all kind of a/c in use for training purposes. Here a few examples....first the last spec colored JaboG 34 F-104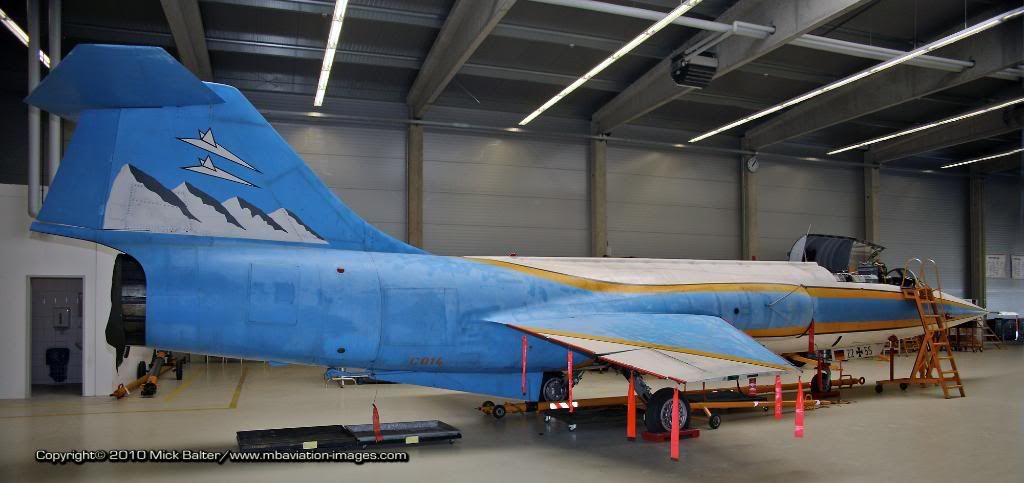 One of the early Tornado IDS , still in old camo....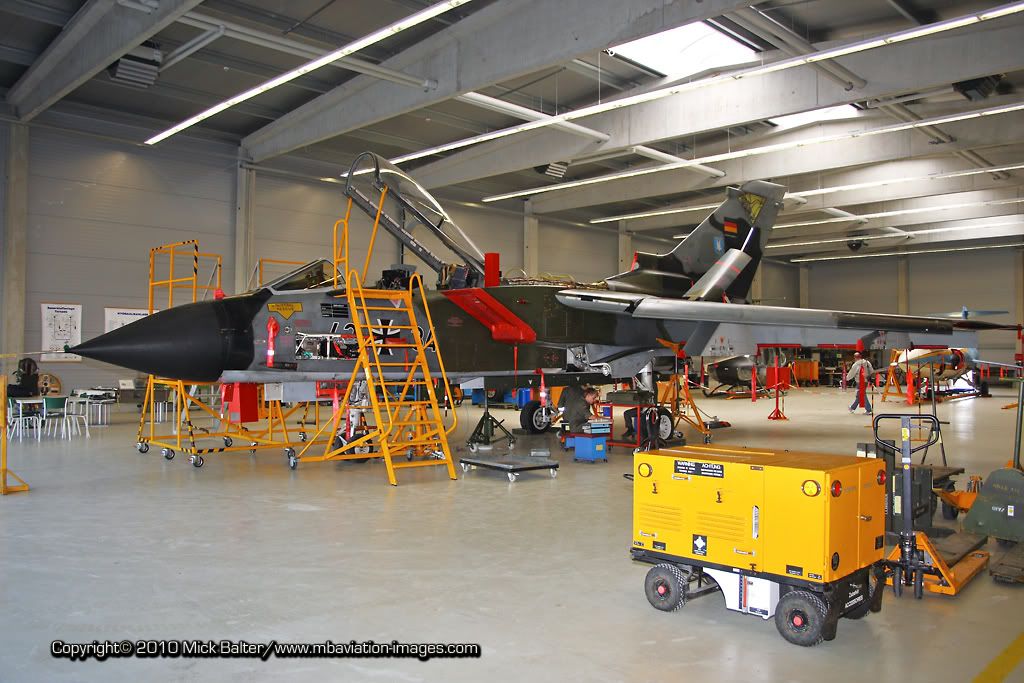 Or some newer ones....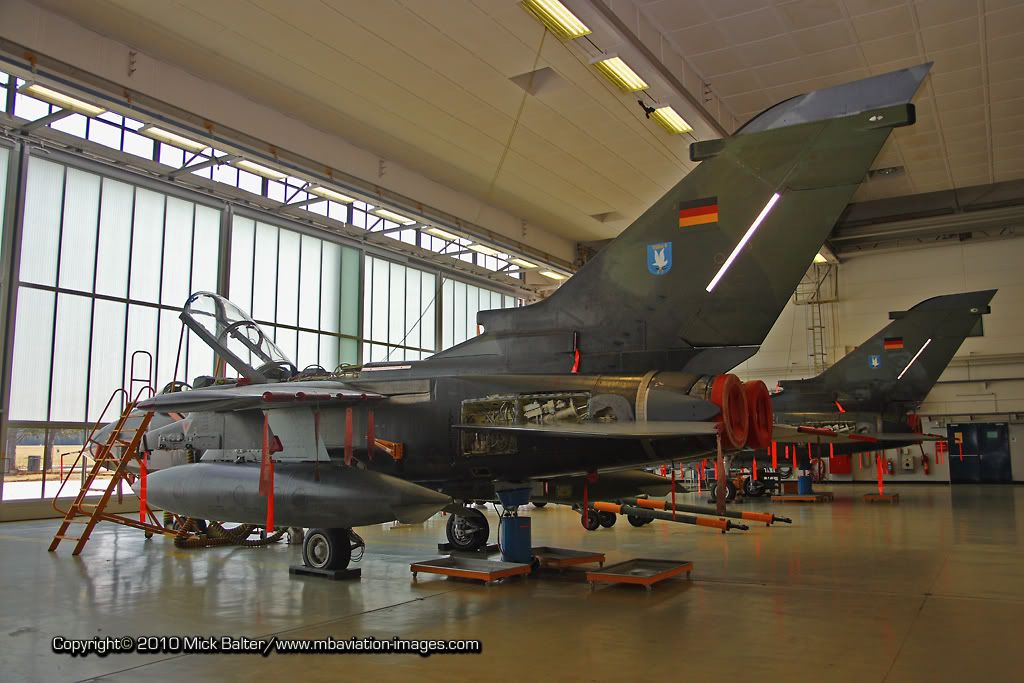 Anyone interested in Phantoms...we have a couple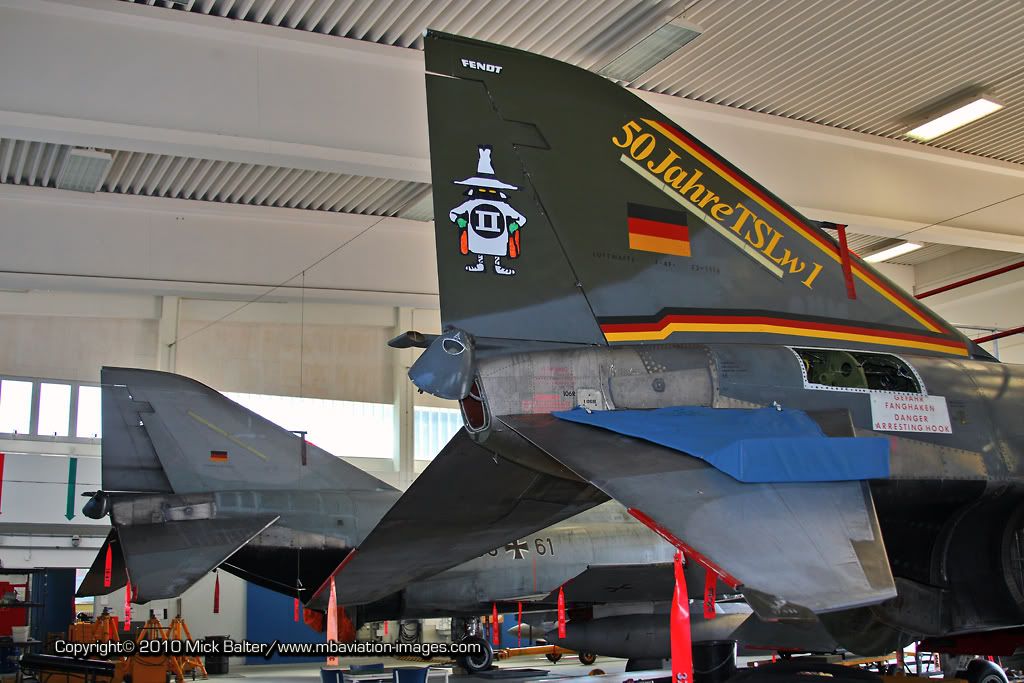 Also the Bavarian Police has over daytime a helicopter on stand-by there....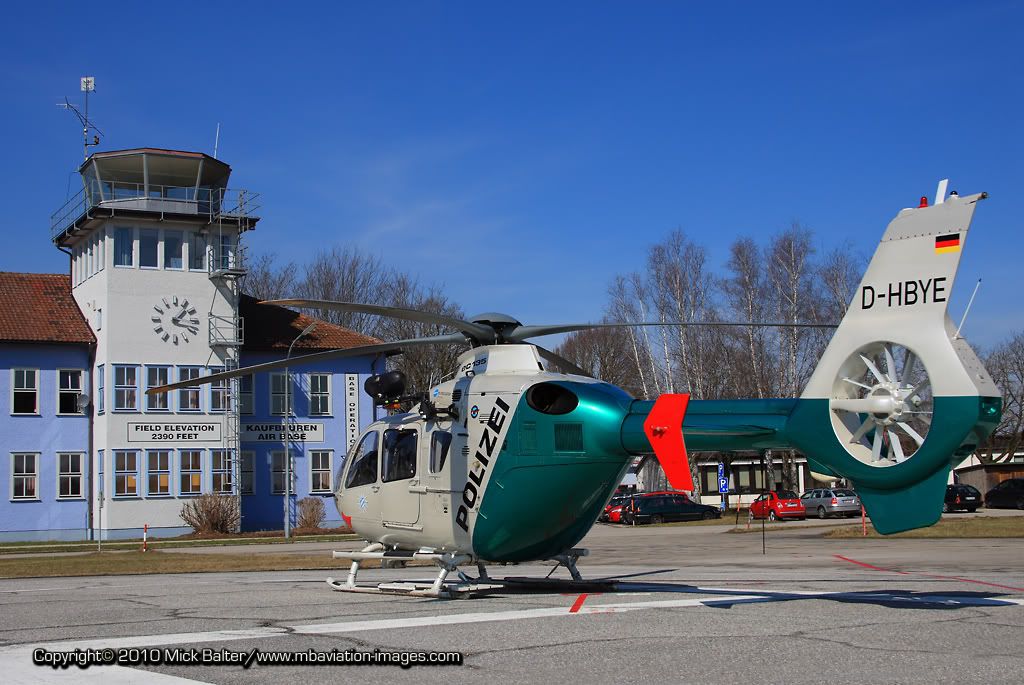 My "dream-hall" beside the Phantom one...two Starfighter´s which seems they can depart right away...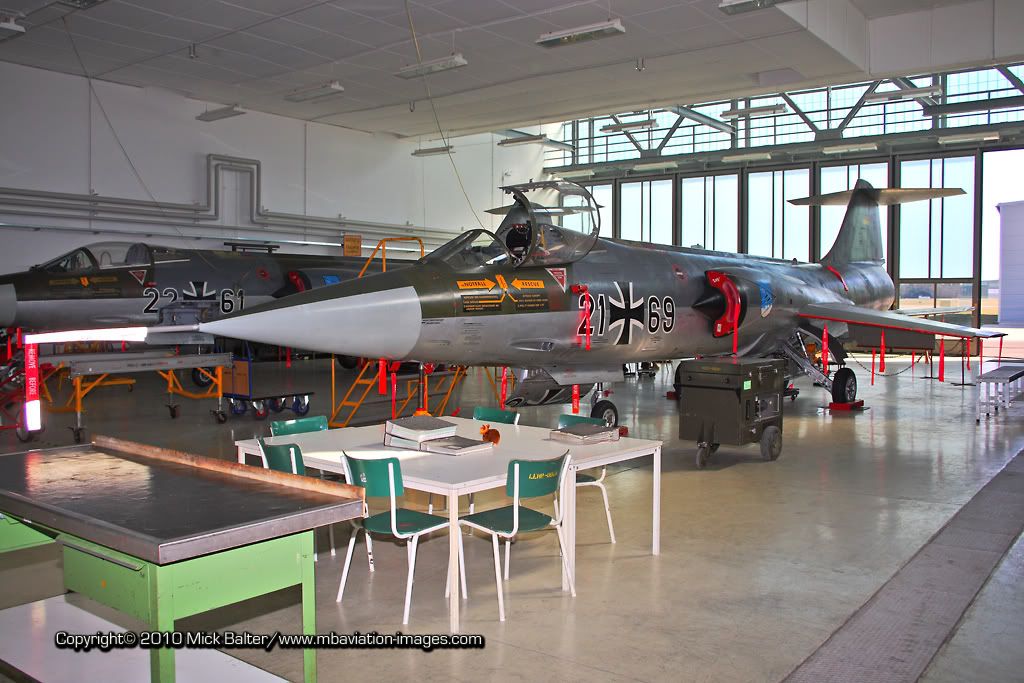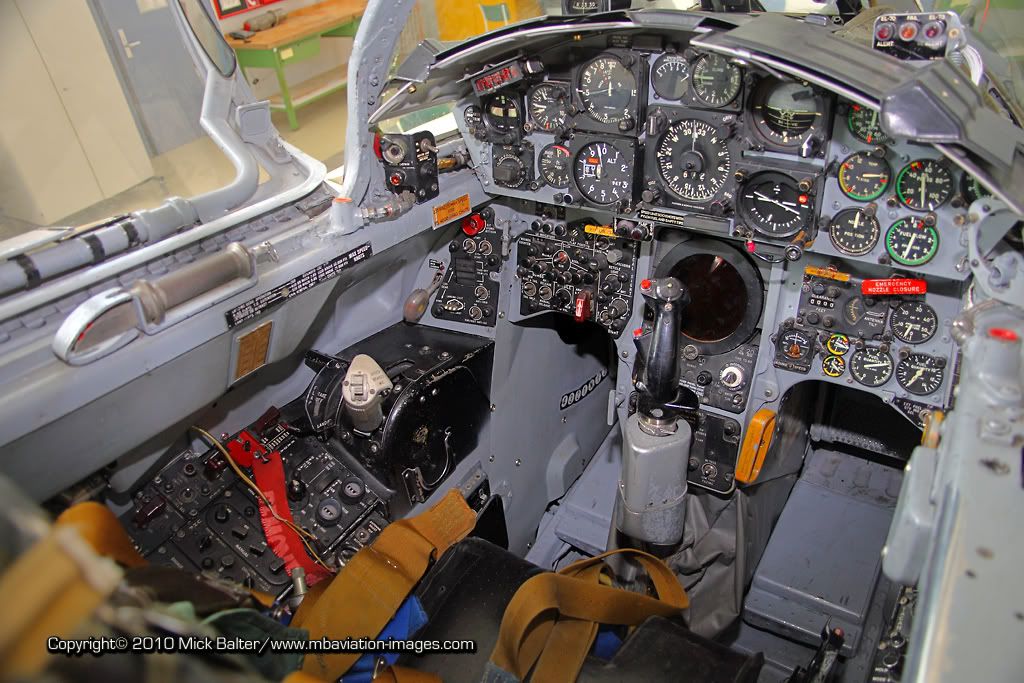 They have also a Huey and a "piggi" here for training....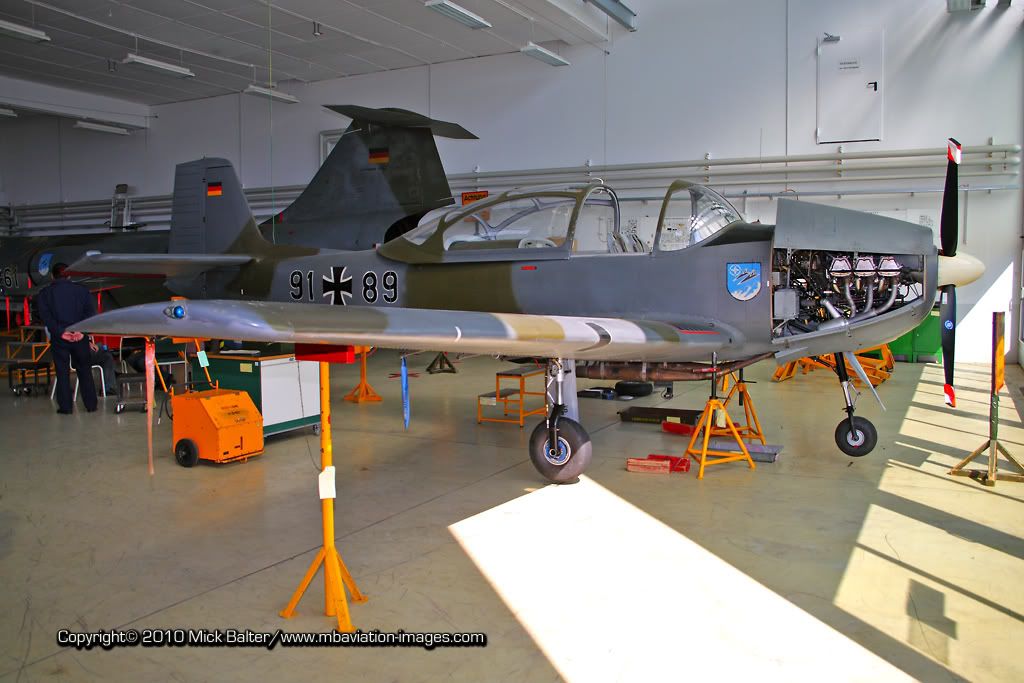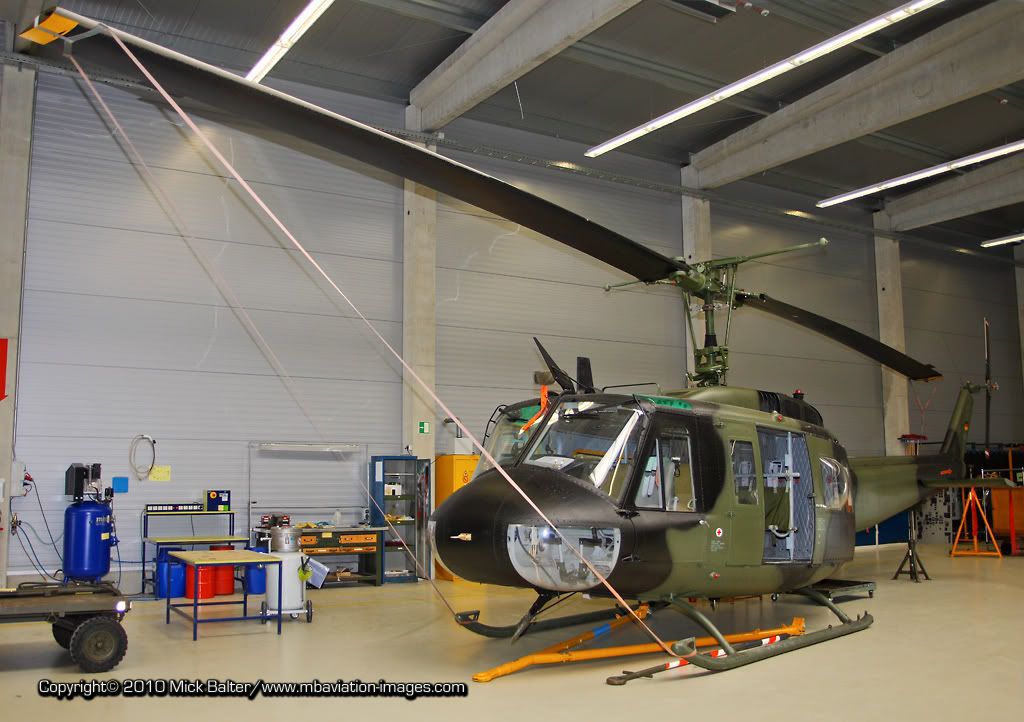 We could also witness, how u "swap" a Canon of a Phantom. I have never seen thart before....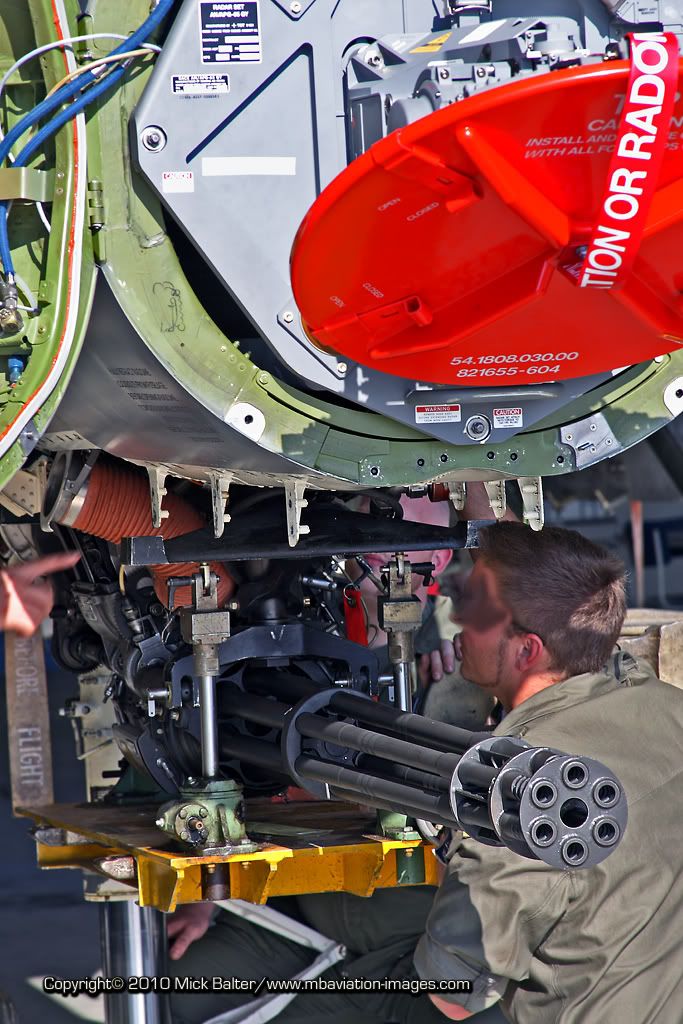 Then it was time to look at our main point of interest that day....the 37+14 - what a beauty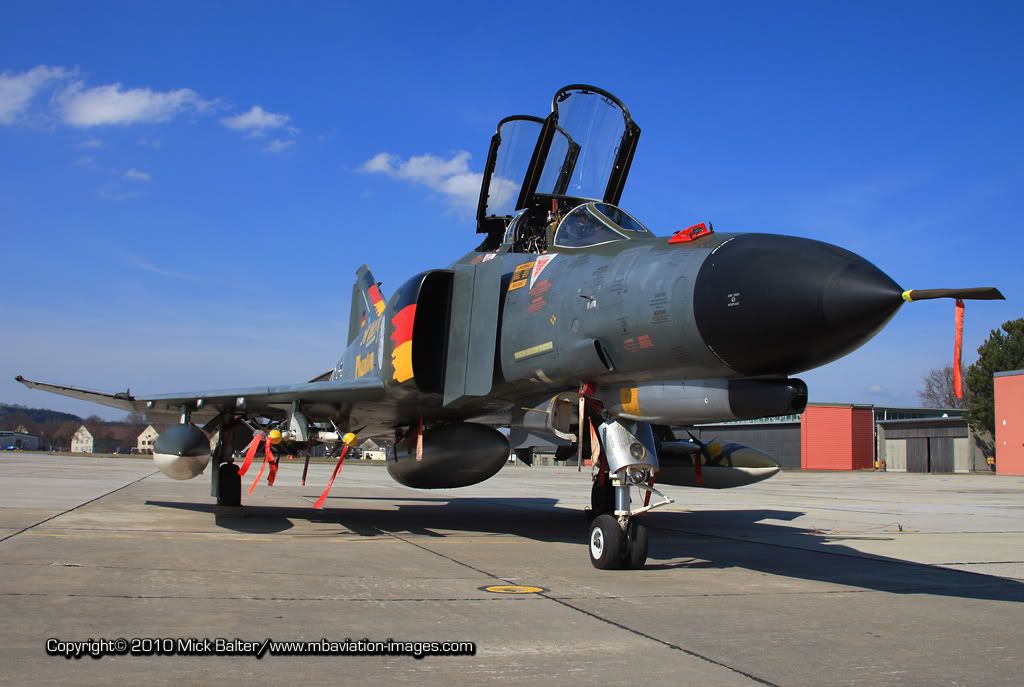 50 years of Phantom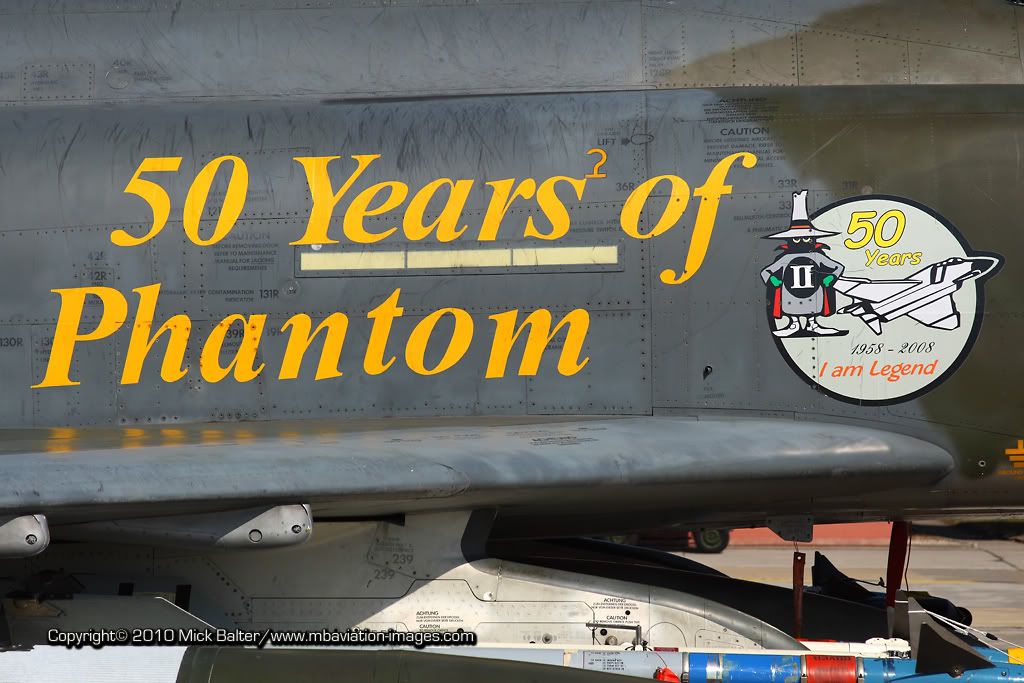 My first idea that day was to bring her for the last time on to the runway...and here we go, Rwy 02 with the 37+14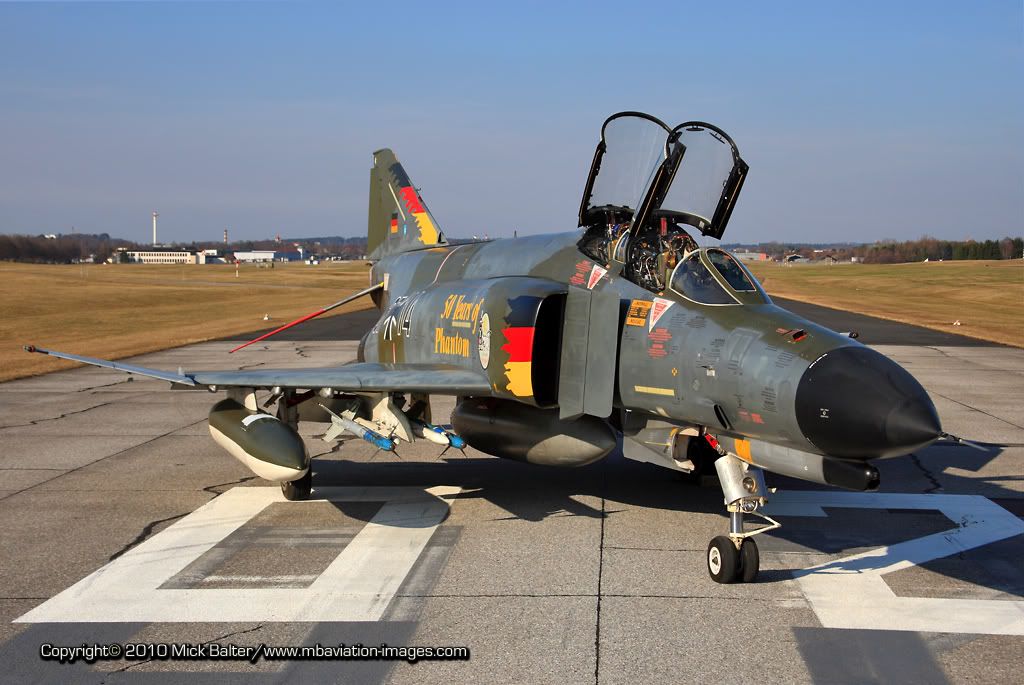 We had also a nice sunset on 700m height too....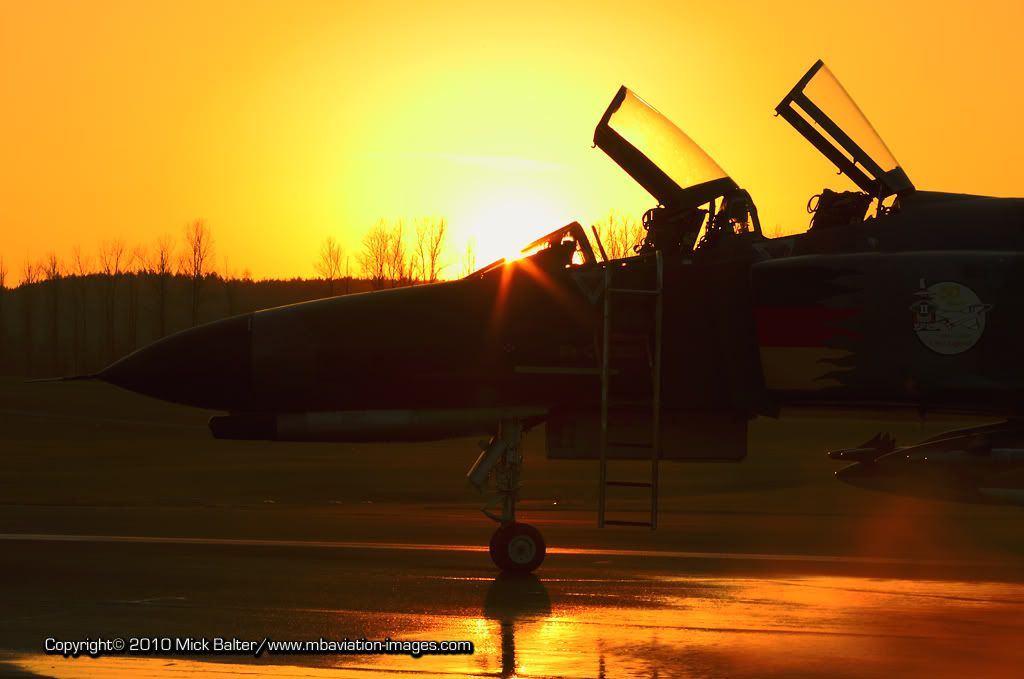 And with some lights on to the jet, we could also see her comming back into live for the last time....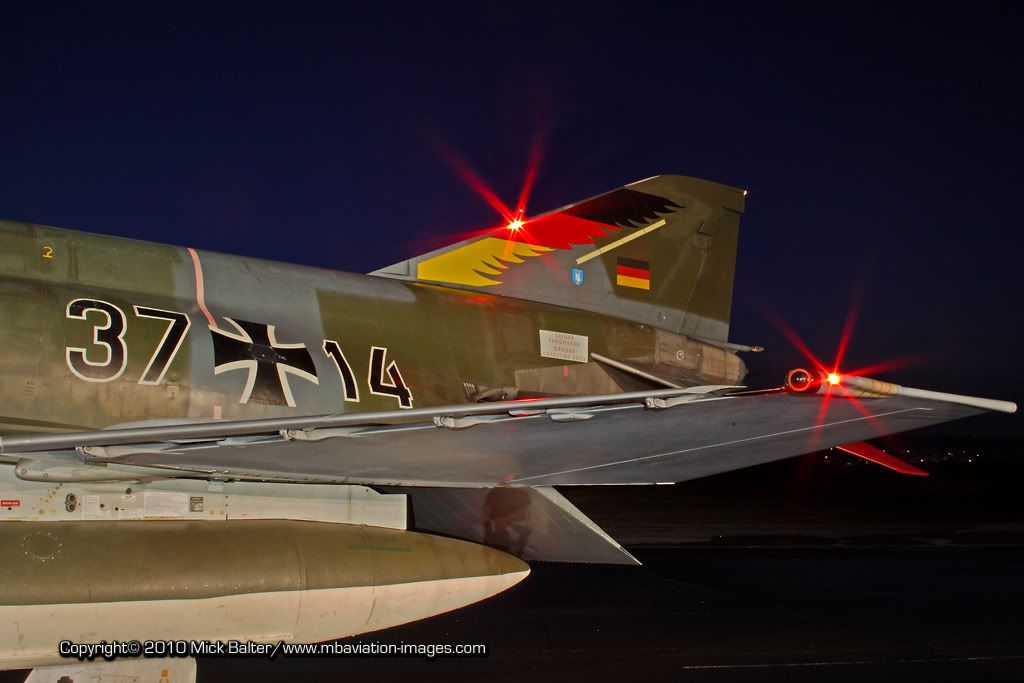 Nearby alps were also a nice photo object too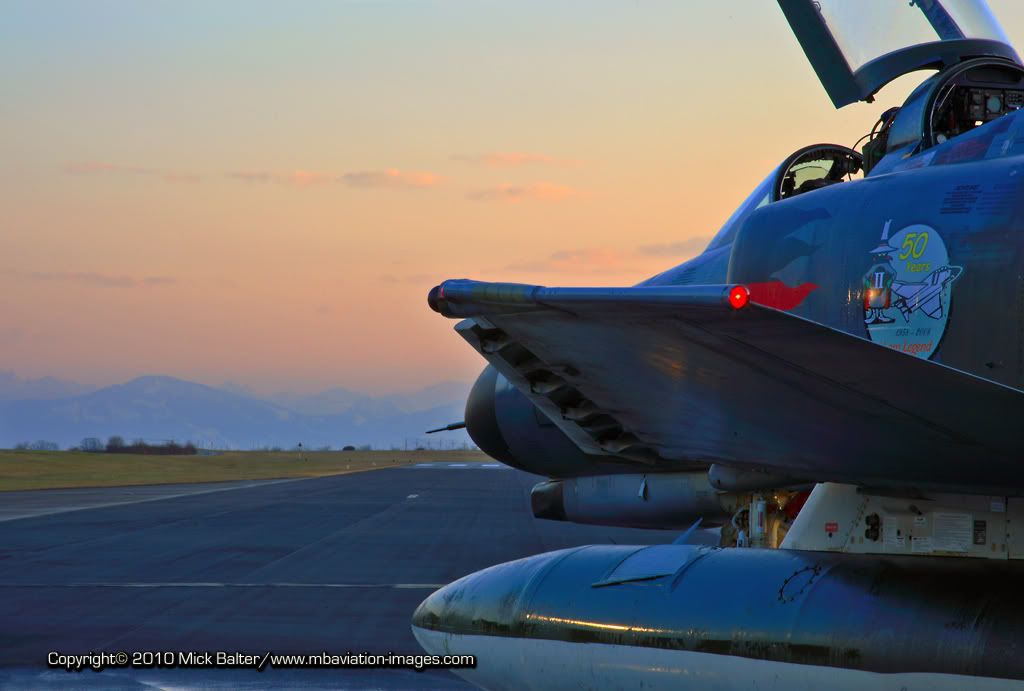 And finally with some additional water and a nice mirror effect, we could also capture the "magic hour" - a dream came true that evening