Hello UKAR fans,
Here some news from the Belgian PhotoCrew. Most of our time this year went into the organisation of the first Air-to-Air Academy and Photoflying Days. The 4 hectic days in May were quite a succes with 80 photographers attending from 21 different countries
!
The year is almost half now and finally we had the time for our first big adventure of the season...once again it was a lifelong dream becoming a reality. Together with our big friend from Holland, Frank Crébas, we set up some photoflights prior to the Dutch Open Days. Our first 'mission' took us into Germany for a memorable pleasureflight, only minutes later we were intercepted by two of the phenomenal flying dreams, aircraft on the wishlist of almost every aviationphotographer: the mighty F-4's of Wittmund came out to check the slow moving target
We would like to share some pictures with you, altough they cannot even describe 1% of the adrenalinerush we got when they passed under the Skyvan photoship for the first time...just brilliant in every way!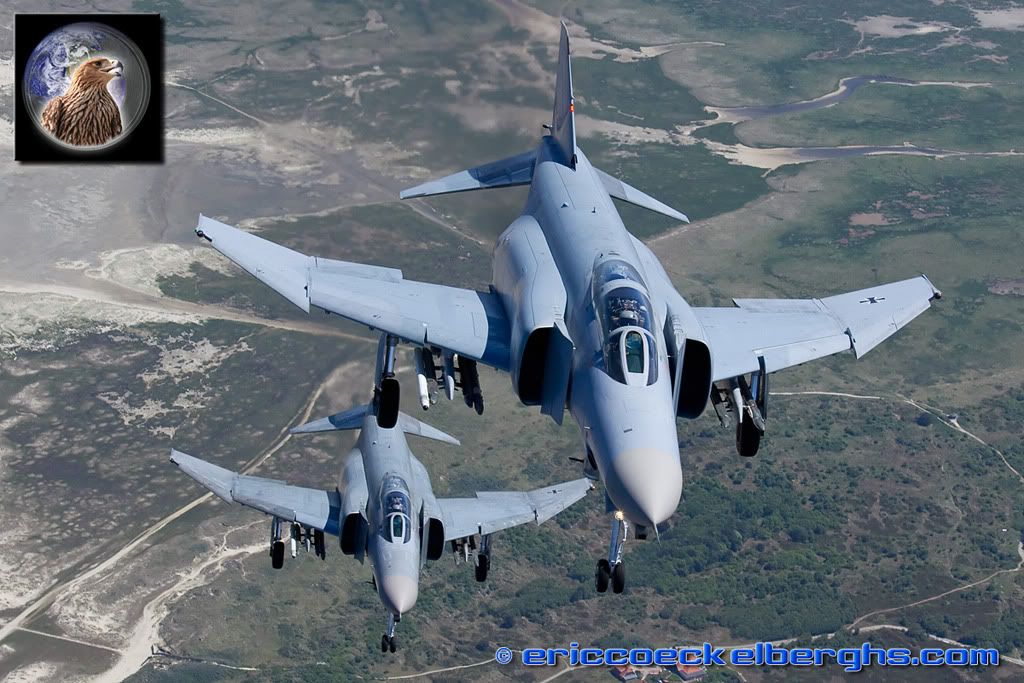 We were so privileged to have 15 minutes with the F-4's in the skies, an unforgettable experience that took us even in a flyby over Wittmund airbase. Over the coast the 'Richthofen' pilots performed a phenomenal opposite break, perfectly timed resulting in this photo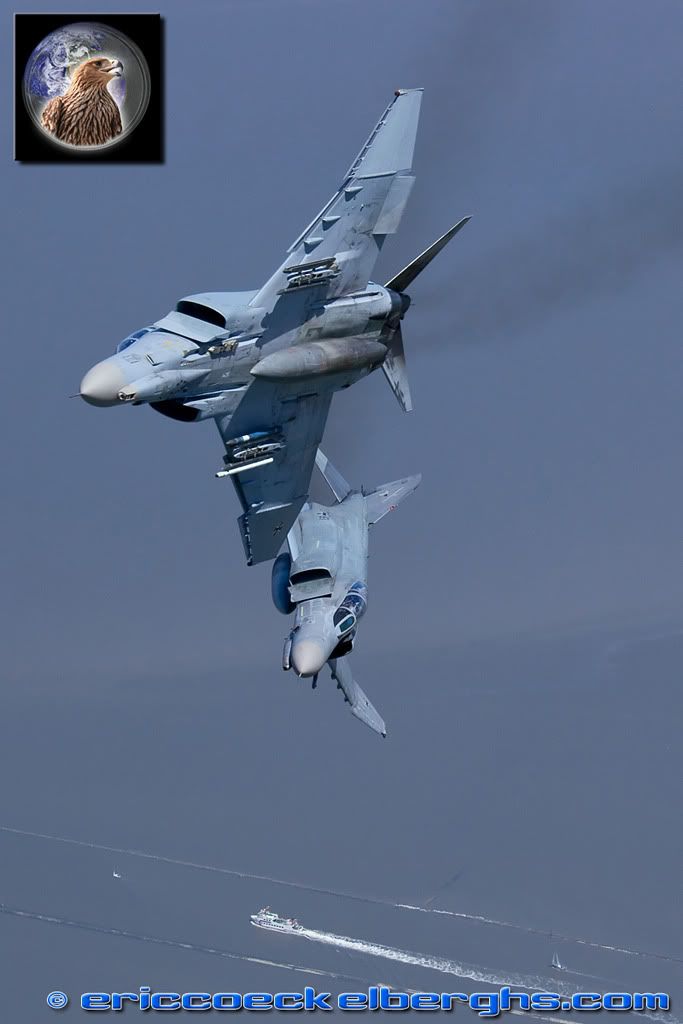 After the incredible Phantoms we were checked out again by another two unique aircraft based at Wittmund; the beautifull and rare Skyhawks came to pose for us in ideal weatherconditions...everything was perfect that day!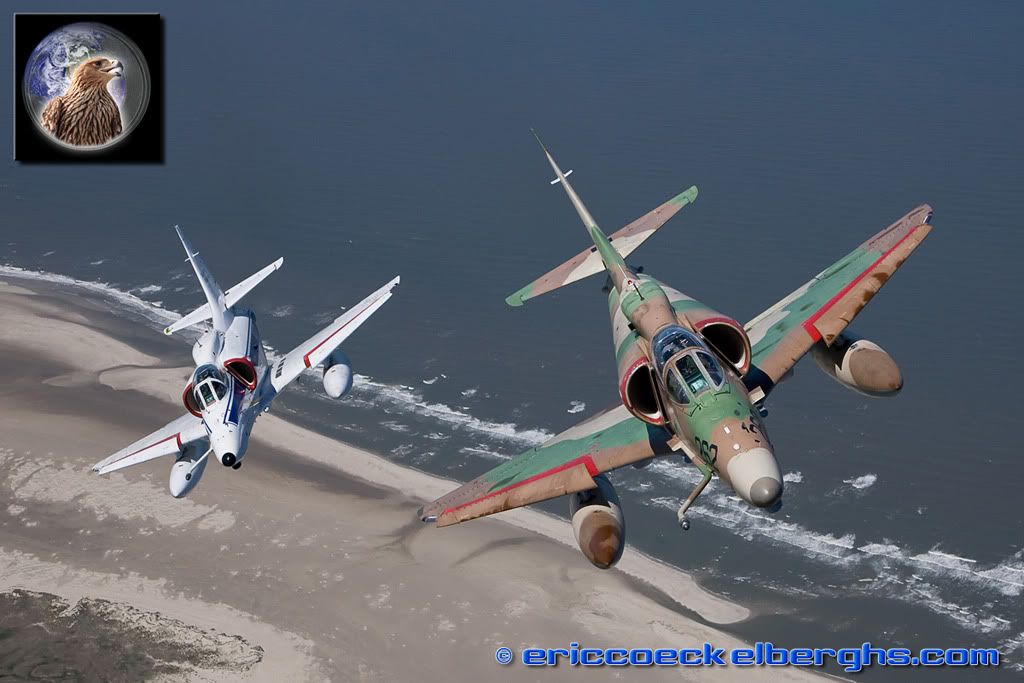 And our adventure was not over yet....after the photoshoot with the Skyhawks we were kindly invited by JBG 71 to land at Wittmund airbase and celebrate with the pilots the last flight of one of the F-4 backseaters; we only met a great bunch of pilots and mecanics and they were just so enthousiastic about our photos as we were about them flying for us.
Any many thanks to all you guys, you know we gonna be back for sure!!
We also had the opportunity to take 5 guestphotographers who attended the Air-to-Air academy with us, for their first photoflight with fast jets....we did not receive any complaints
Also on our new photoflights we will have the possibility to take guestphotographers with us, and it's always very rewarding for us to see big dreams becoming a reality.
More photos will be on our website soon.
Our big thank you goes also to Frank Crébas and Michael de Boer for there very appreciated help with all the preparations.
Greetz from the PhotoCrew