Nipped over to the East as the weather didn't look good on my side of the country. Spent until 14.00 at Coningsby; some shots: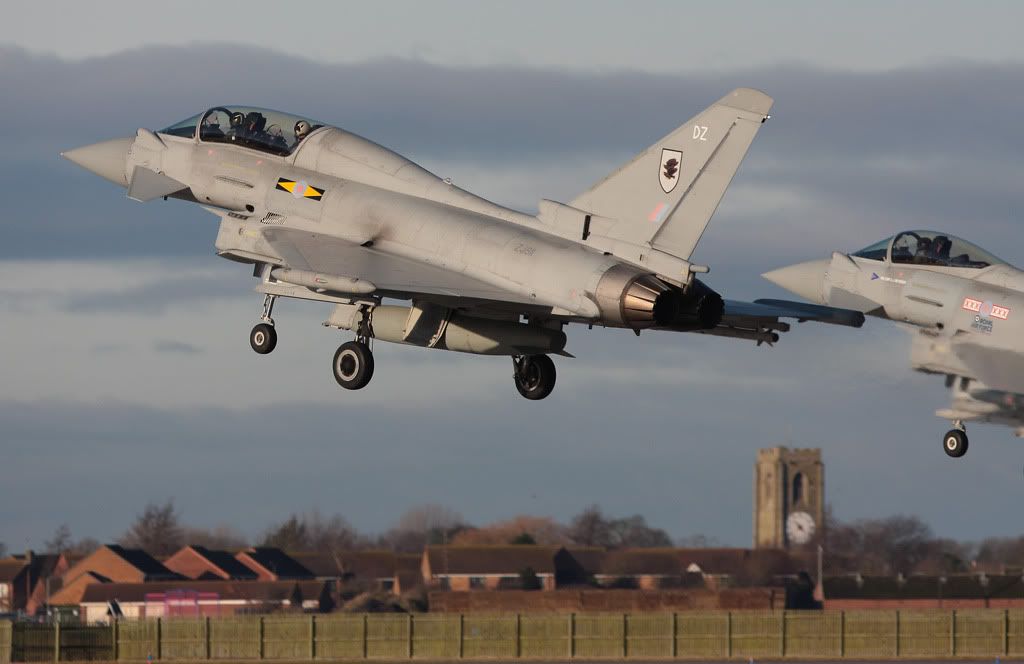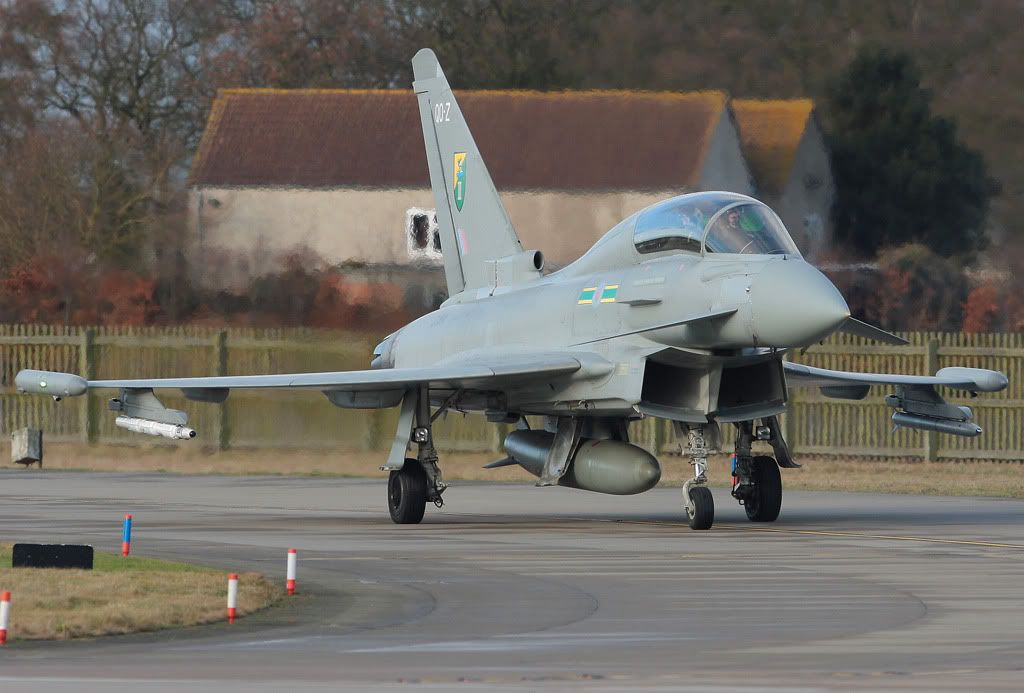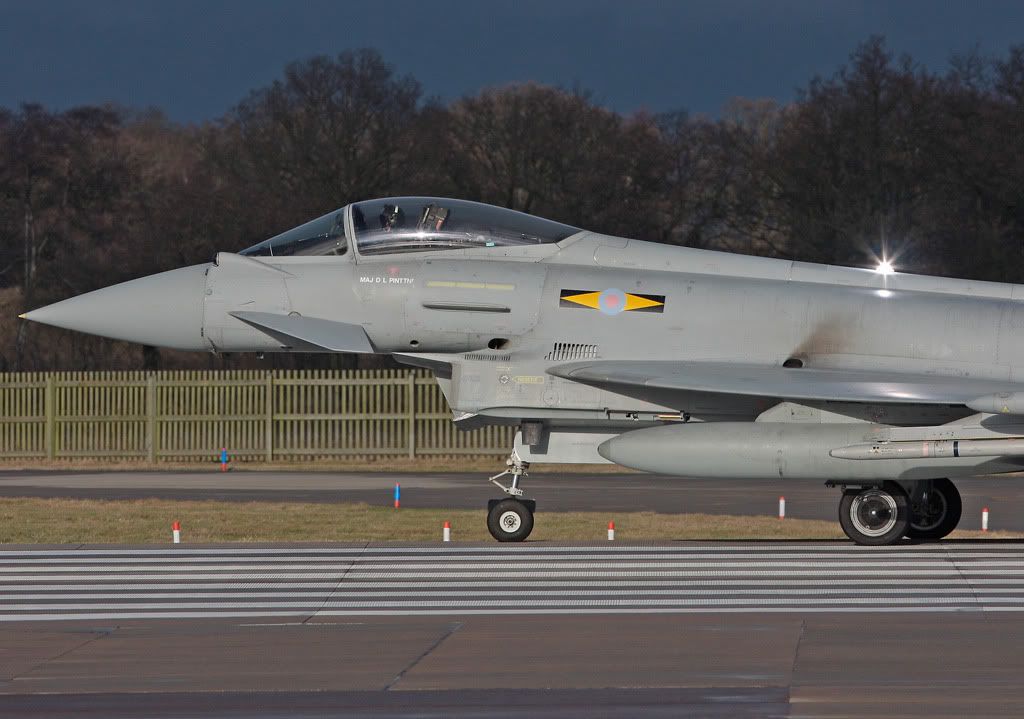 Left to head for Waddington (and the had the pleasure of seeing an F15 in my rear-view mirror, pulling streamers as I left) to see
if anything was happening there (which it wasn't).
While stood at the end of the runway, I did notice these flying behind Lincoln Cathedral, so should've tried Scampton instead.
Cheers, Bob.