Hello again,
we like to share some pictures with you we've made last year during what was certainly the 'hottest' photoflight ever! The weather was cruel at 34 degrees! C ,
, and unfortunately the sky was also filled with quite some haze.
But of course we didn't say no to an opportunity to catch the new Belgian F-16 demojet inflight, and definitely not because also the Swiss friends would join us with their very cool F-18's. Both demoteams made their ferryflight to the Belgian Airforce airshow at Beauvechain airbase.
grrrr, haze haze at 7000 feet: the postprocessing was more something of a rape to make the F-16 look like a pretty bird...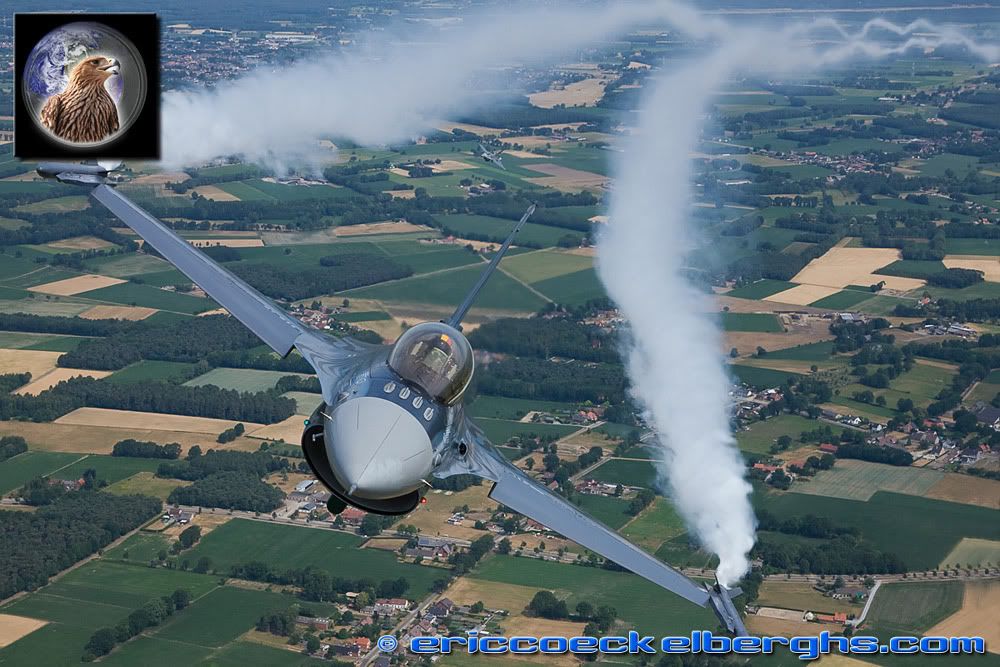 the spare jet flying over the Pampa Range, with the special blue euh 'suitcase'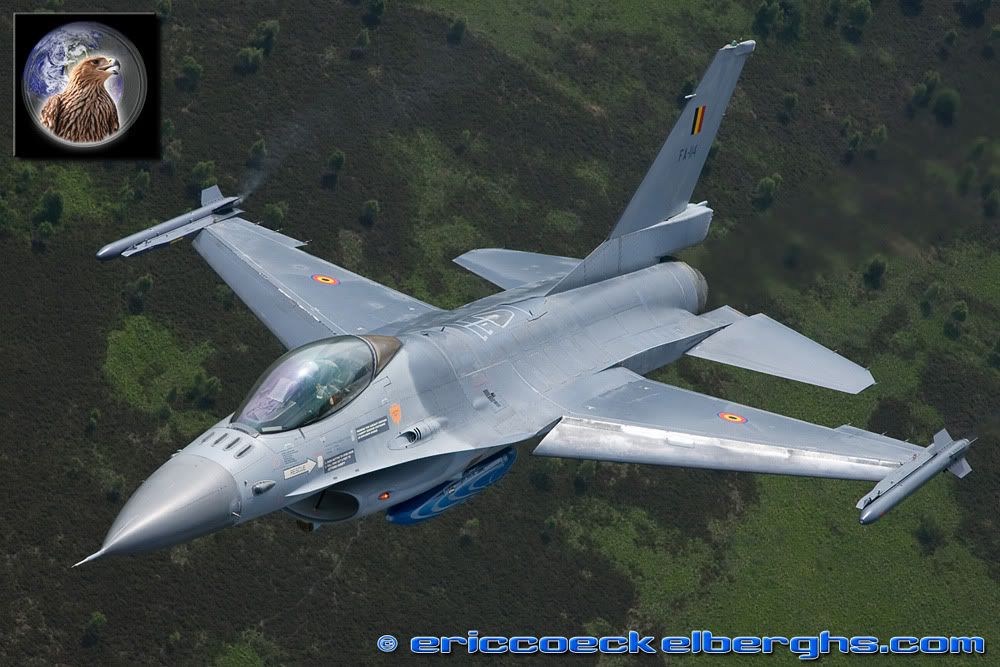 of course this is what we had in mind, a unique duoshot of two demojets as a twoship!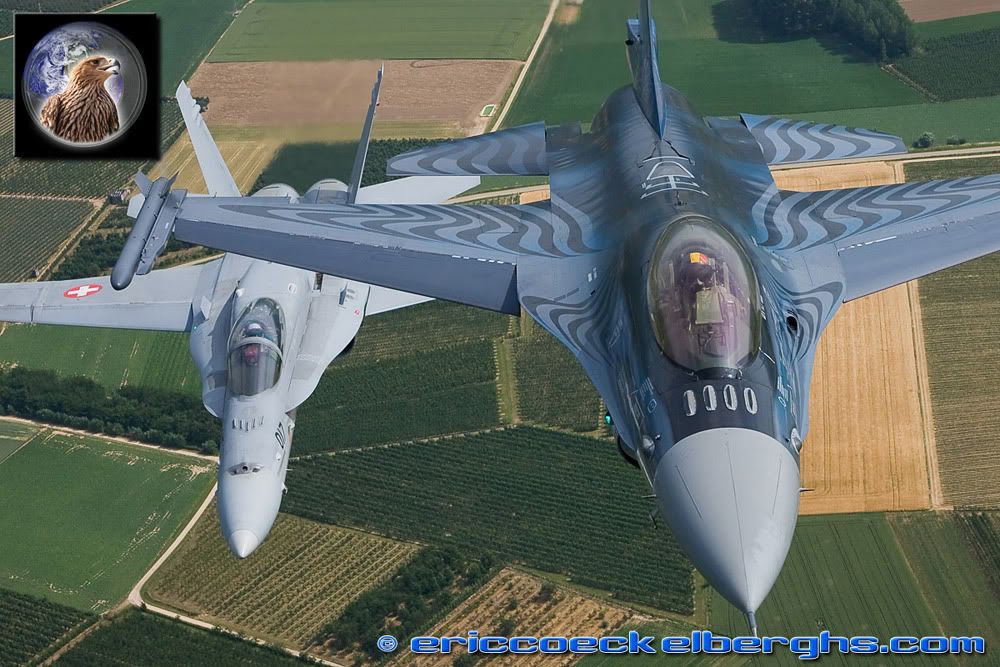 A very pleasant premiere for all the photographers in the Skyvan, that F-18 looks really very nice...I can't say the same about the ever ugly Belgian backgrounds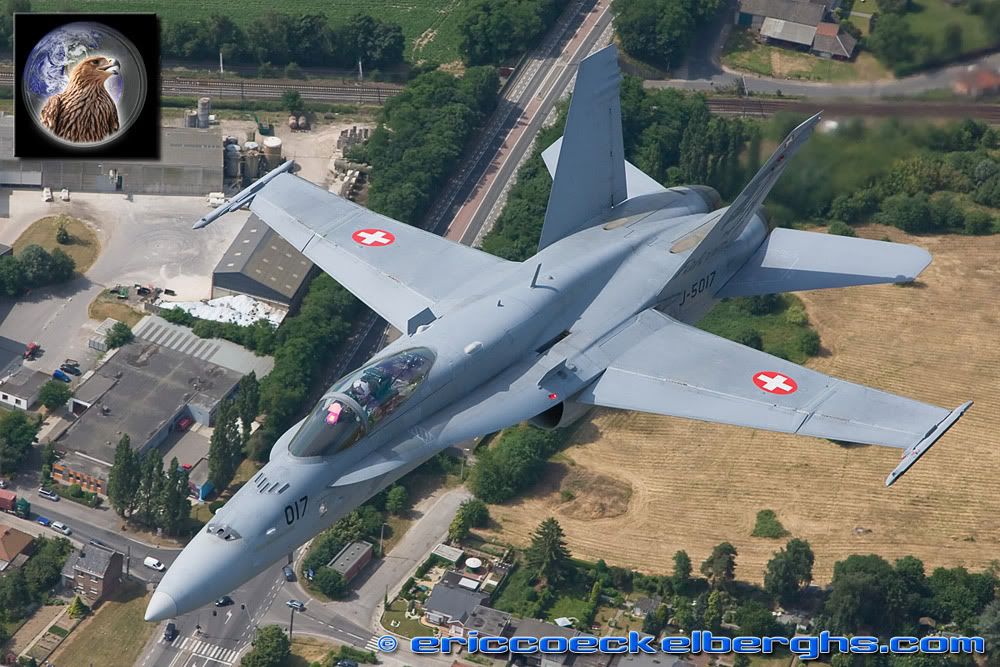 Well, we do actually have some bits of green without to many houses
love to do that again in Switzerland tough...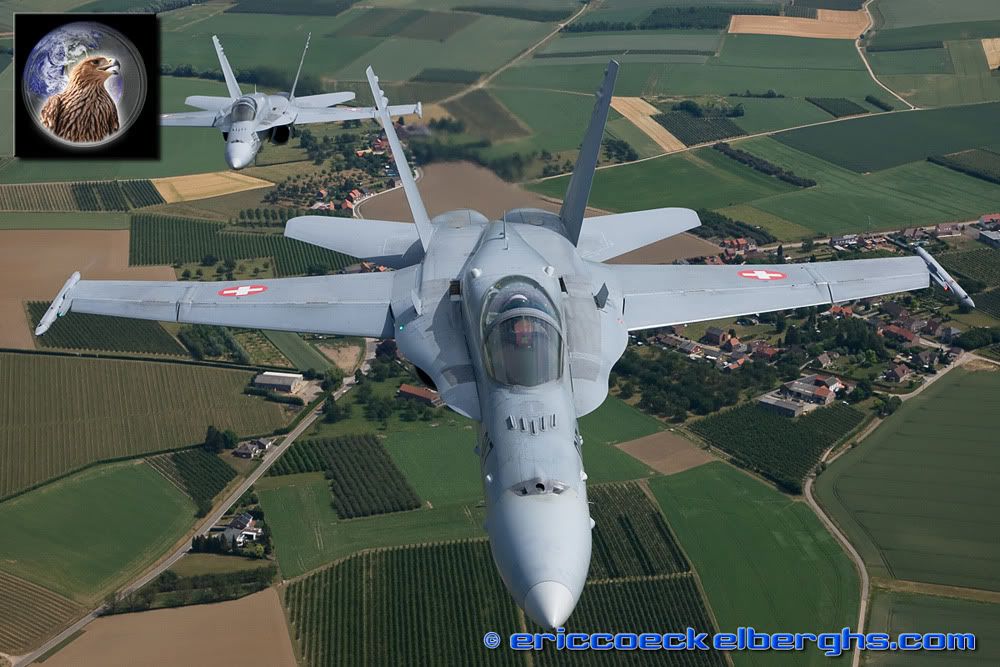 Greetz, Eric